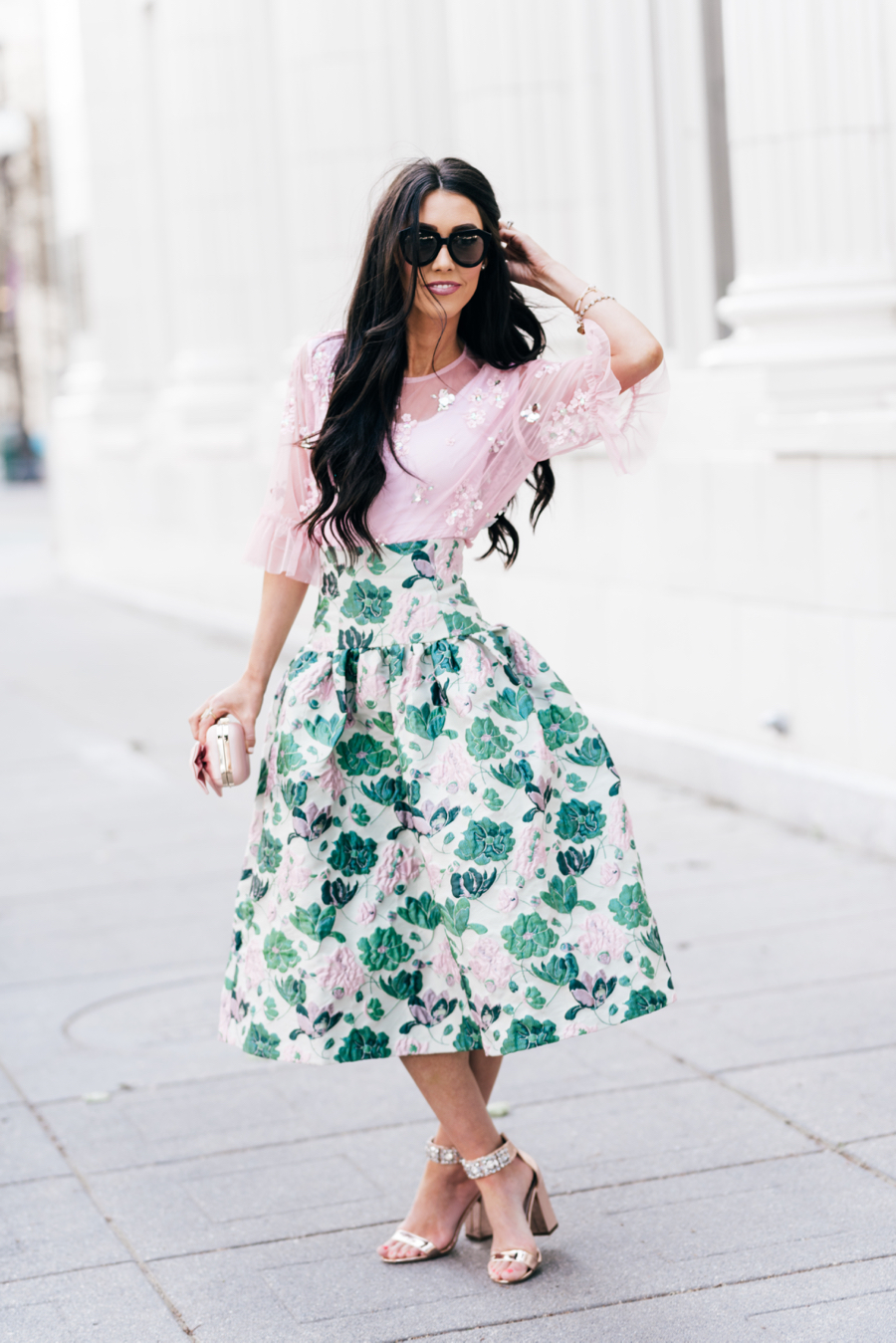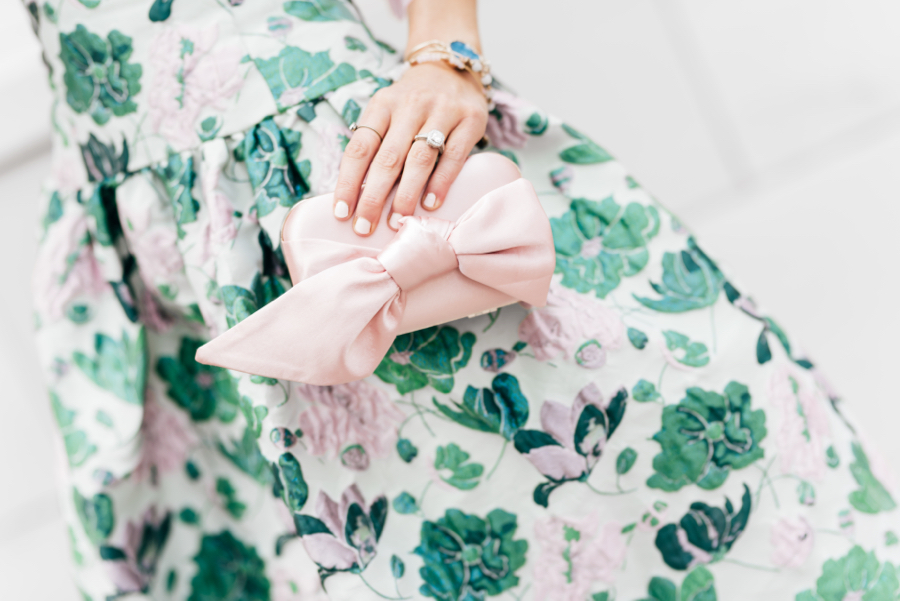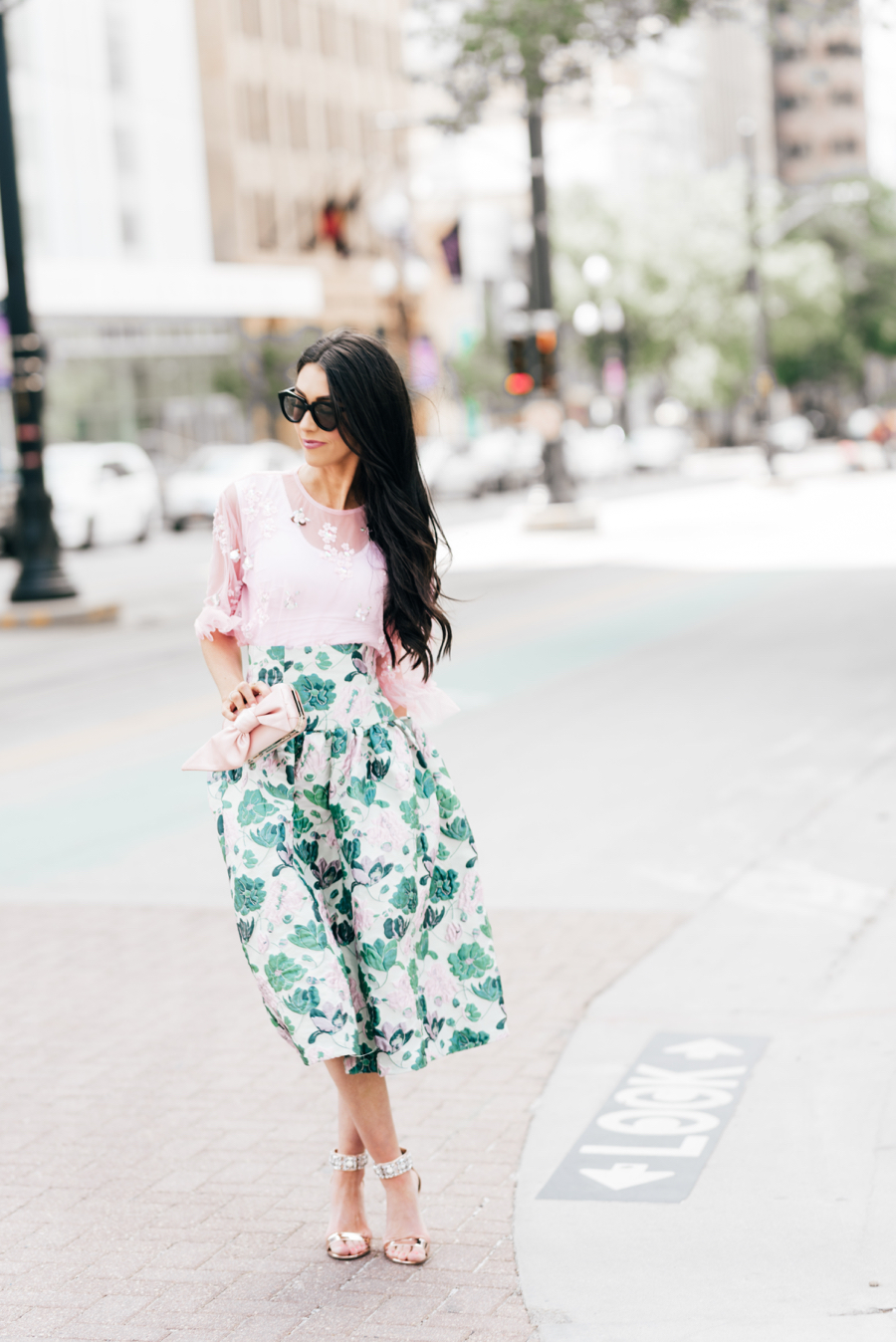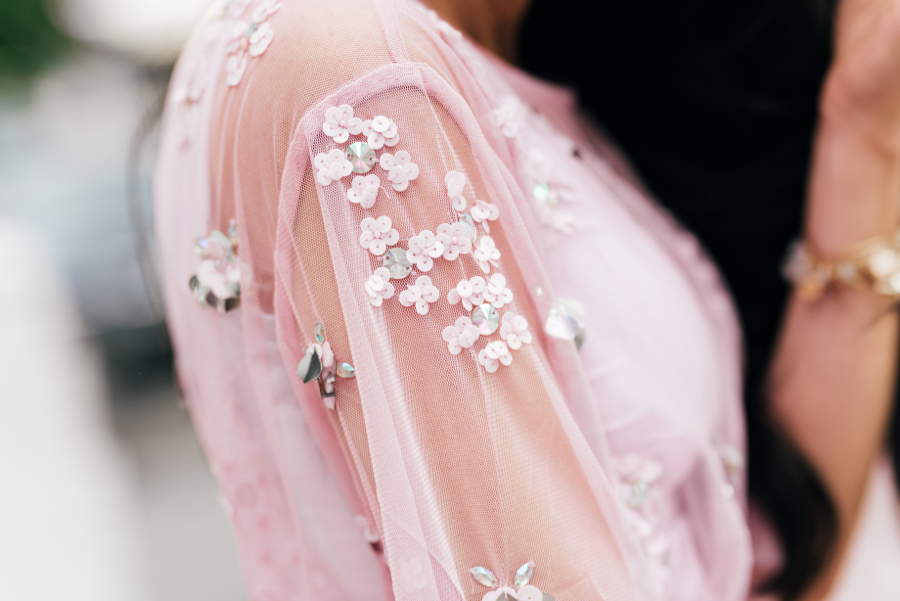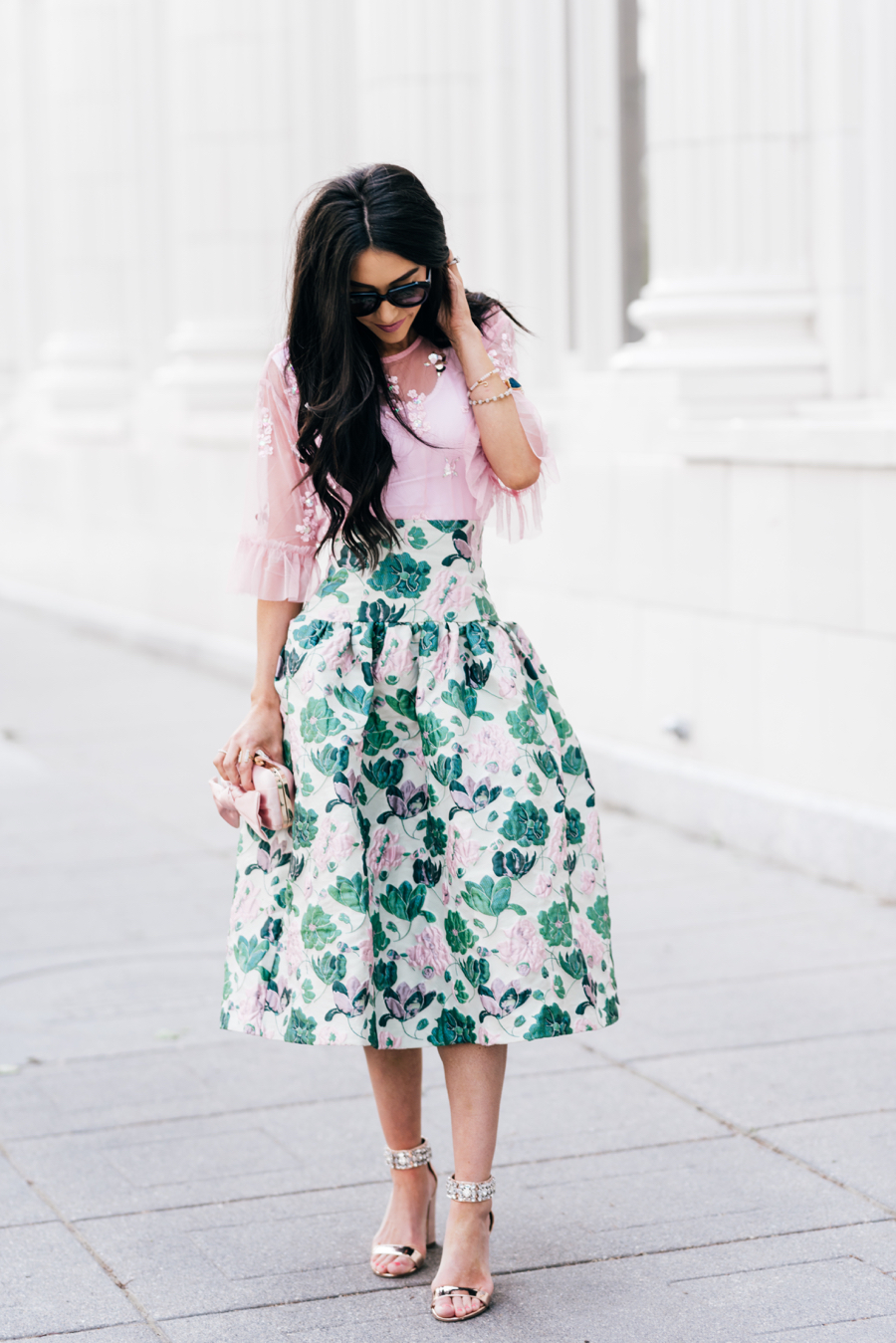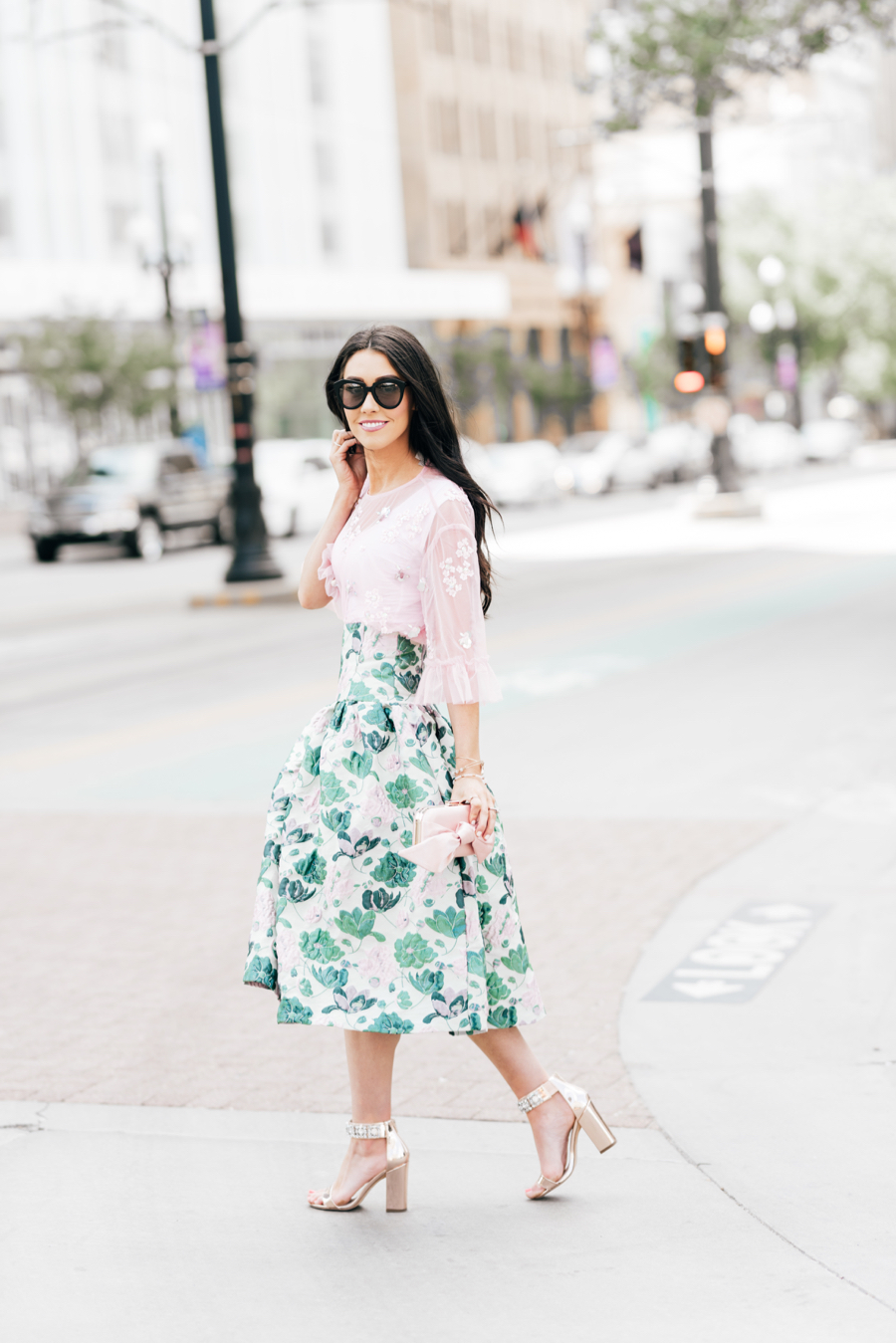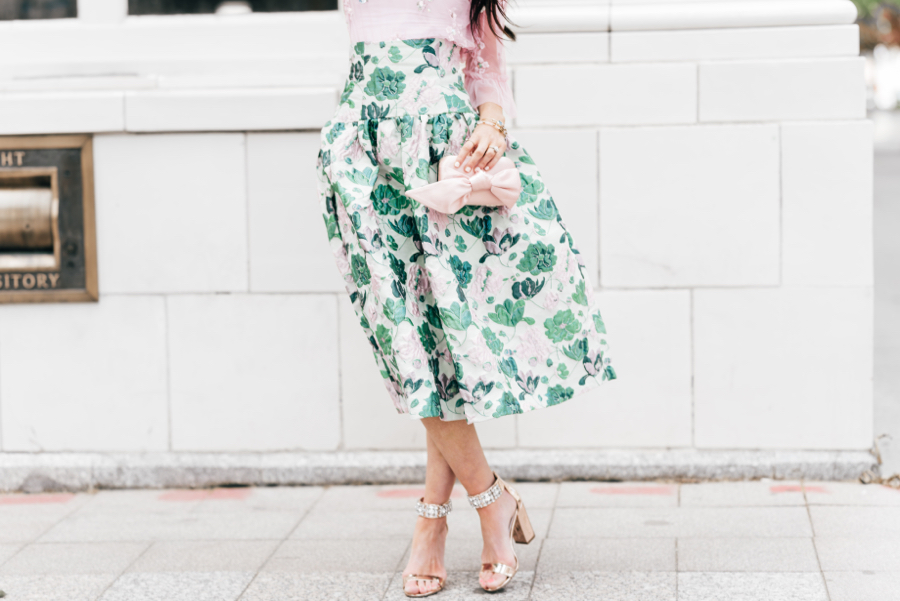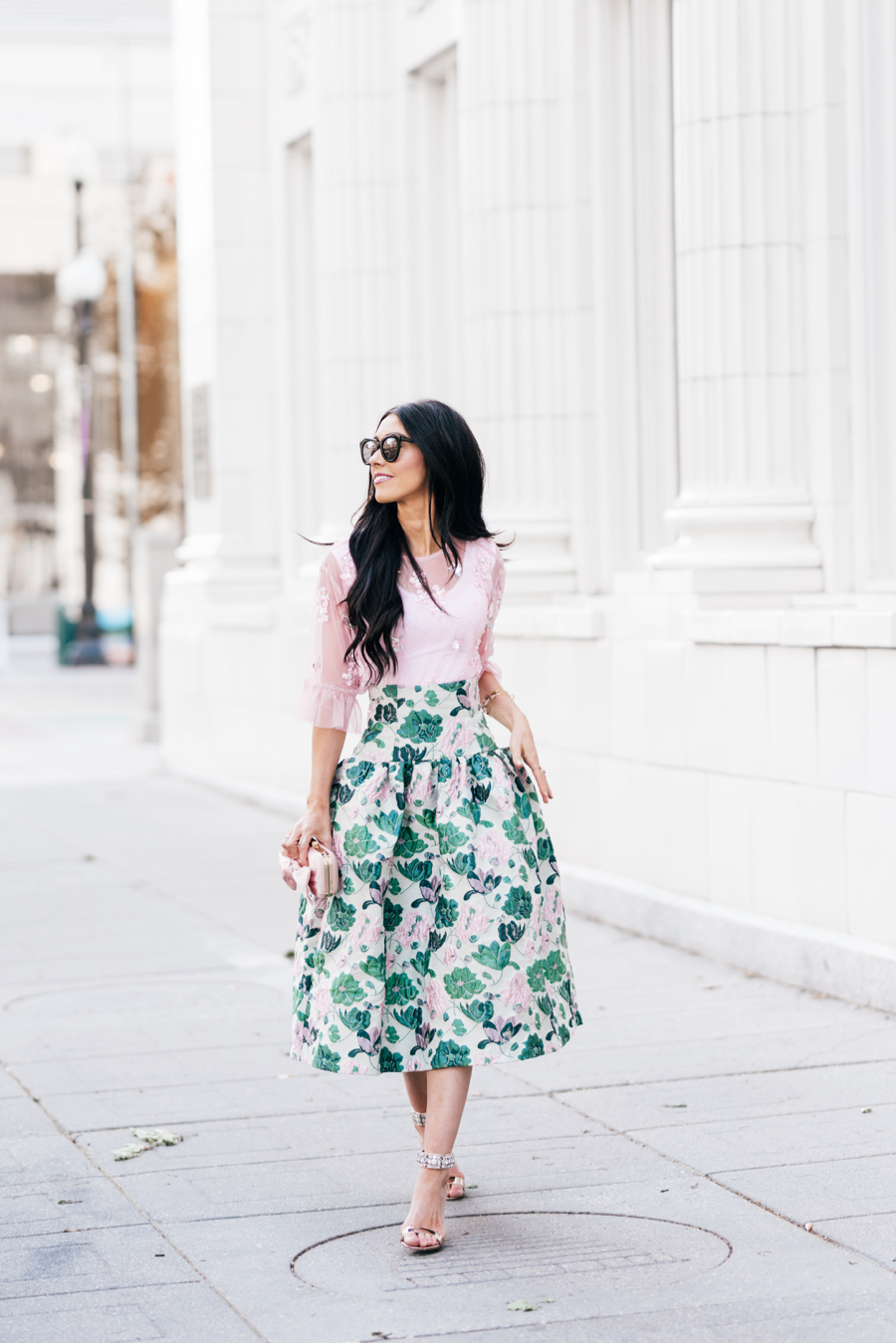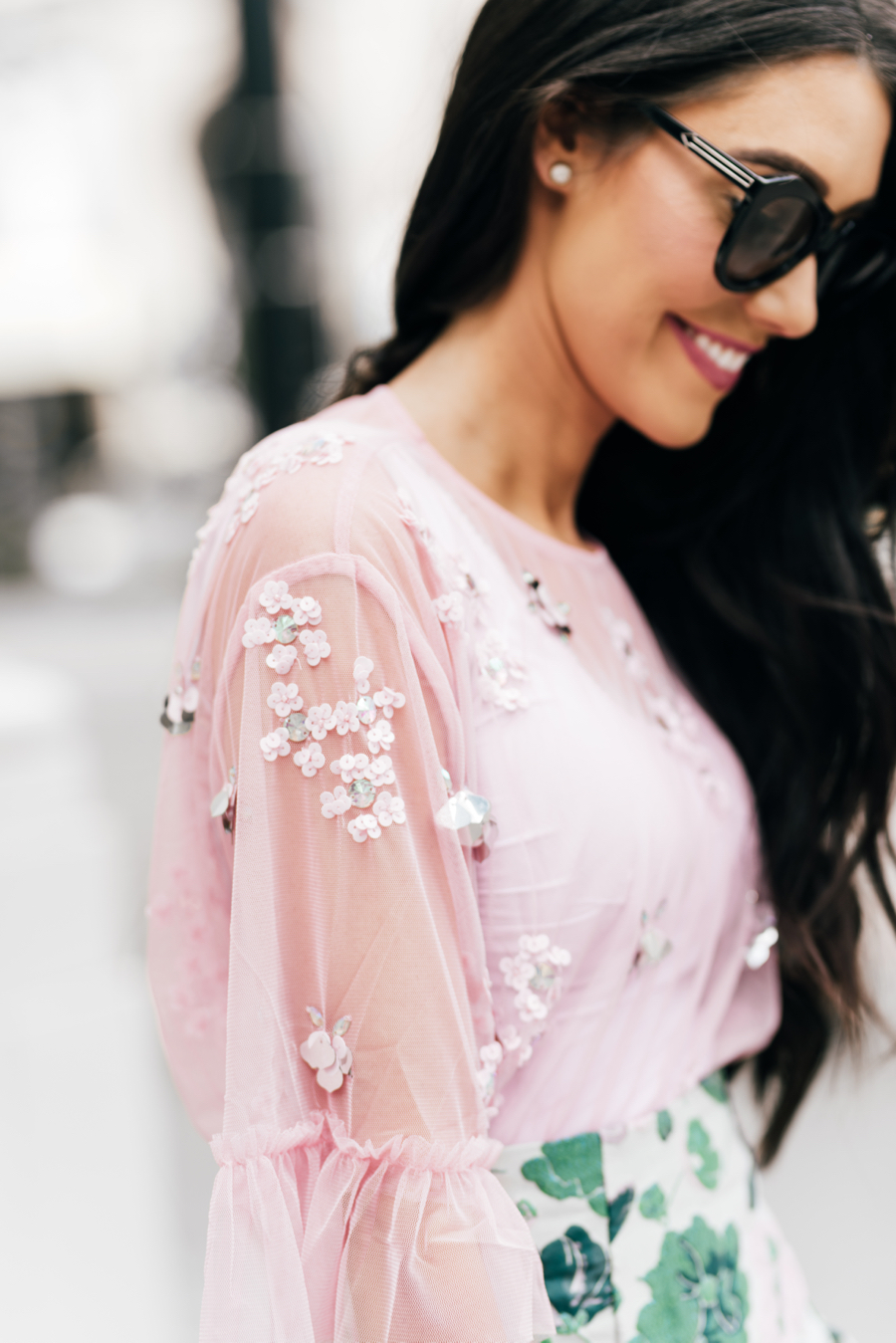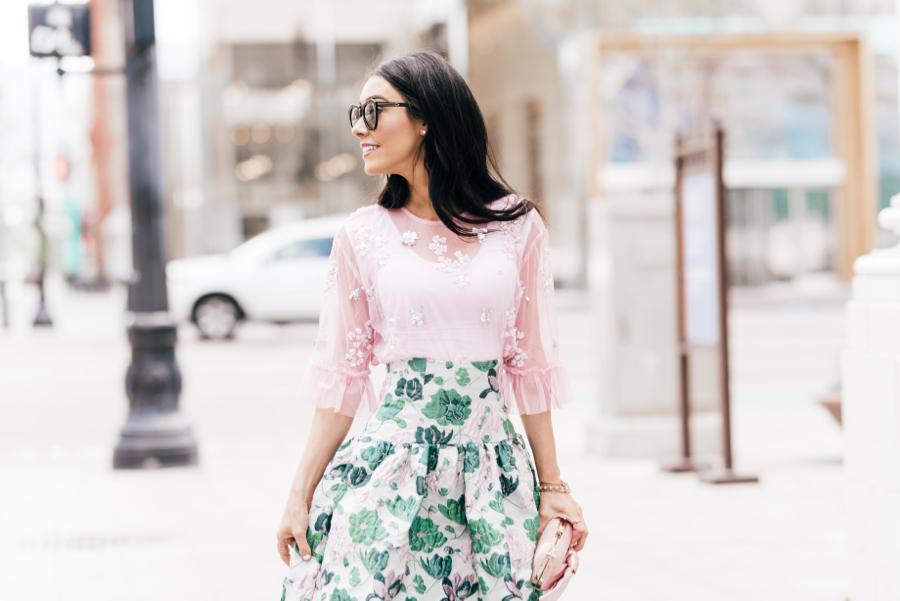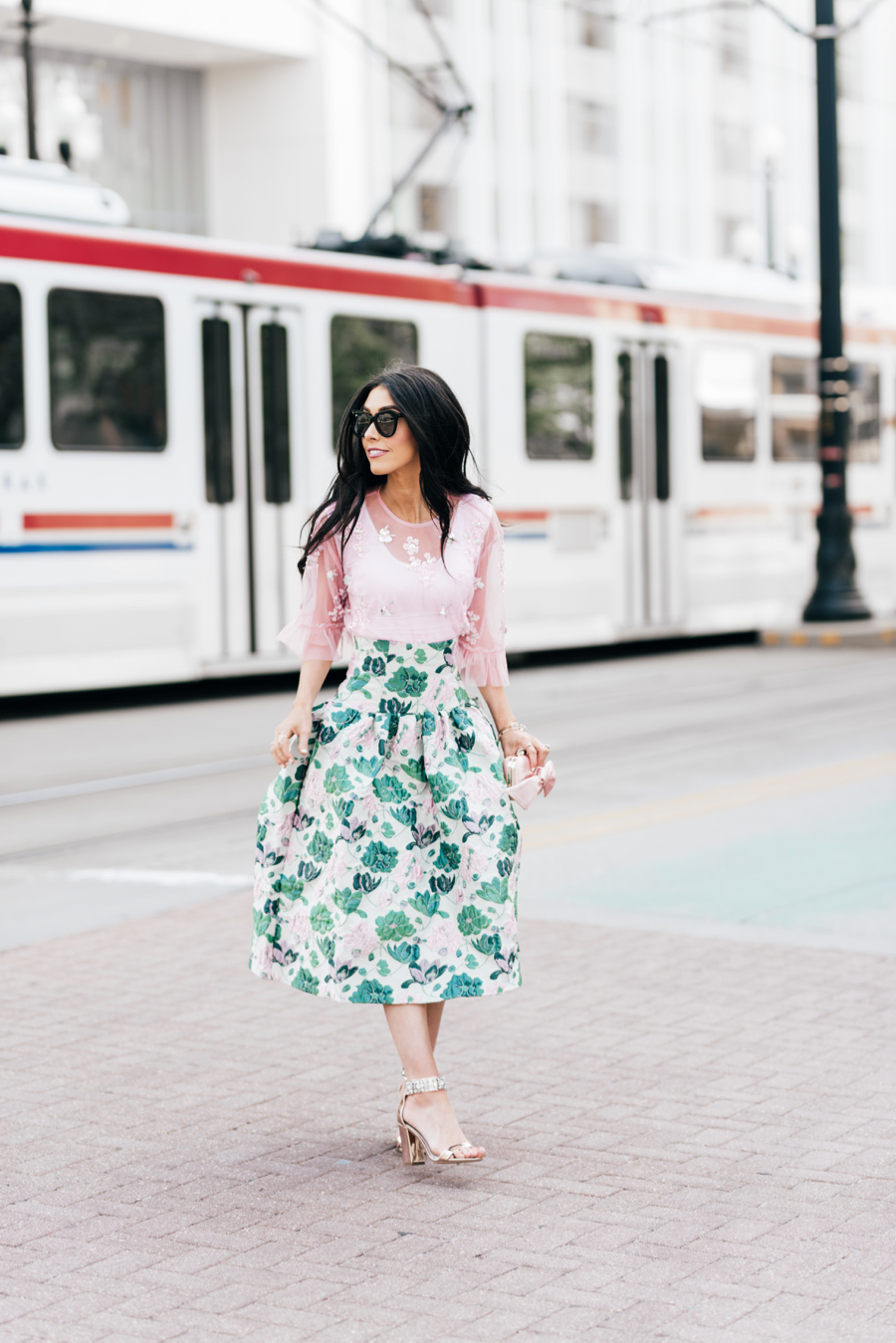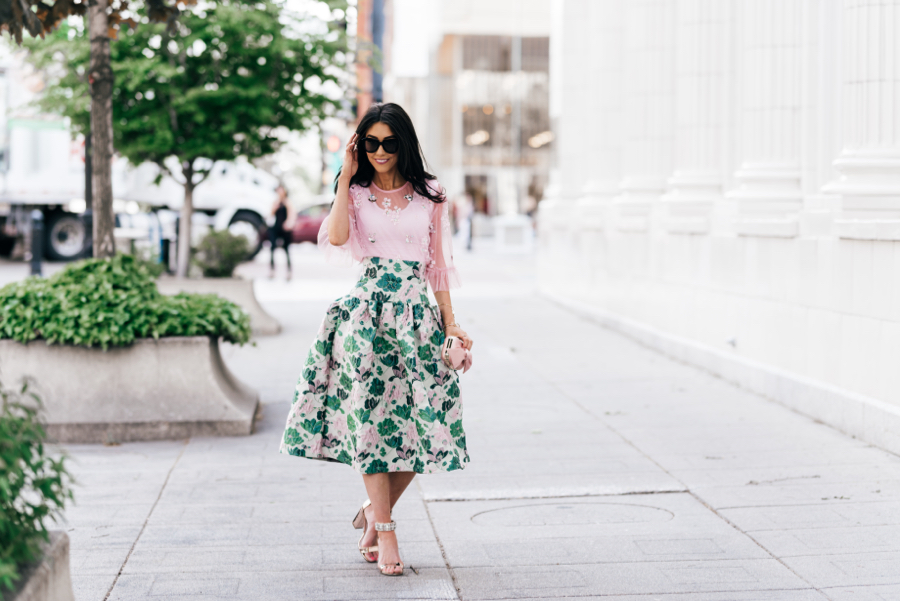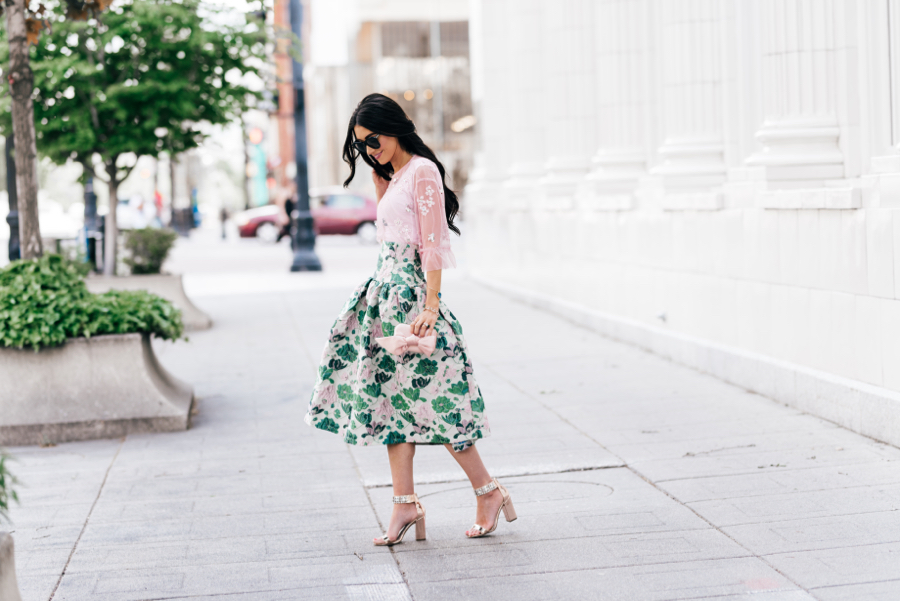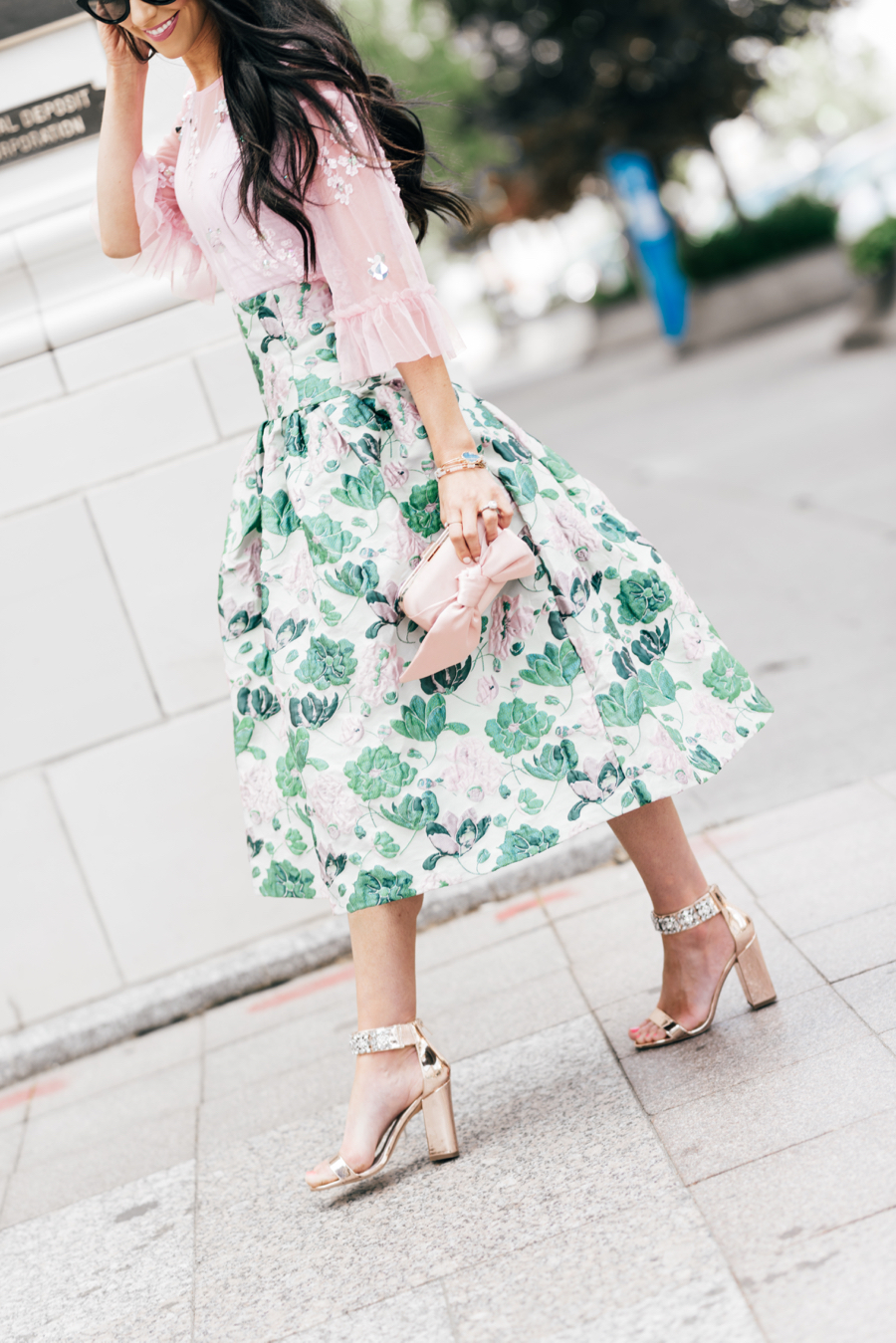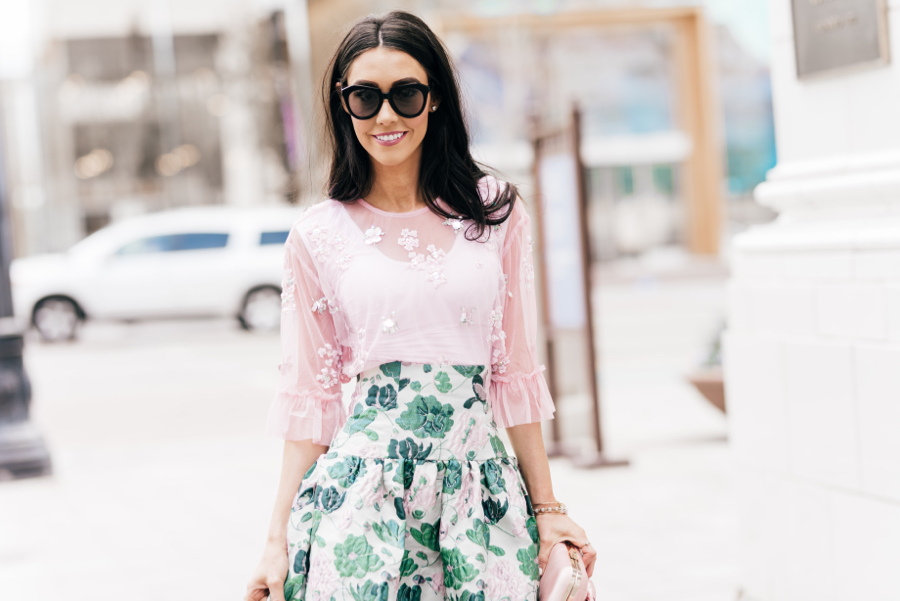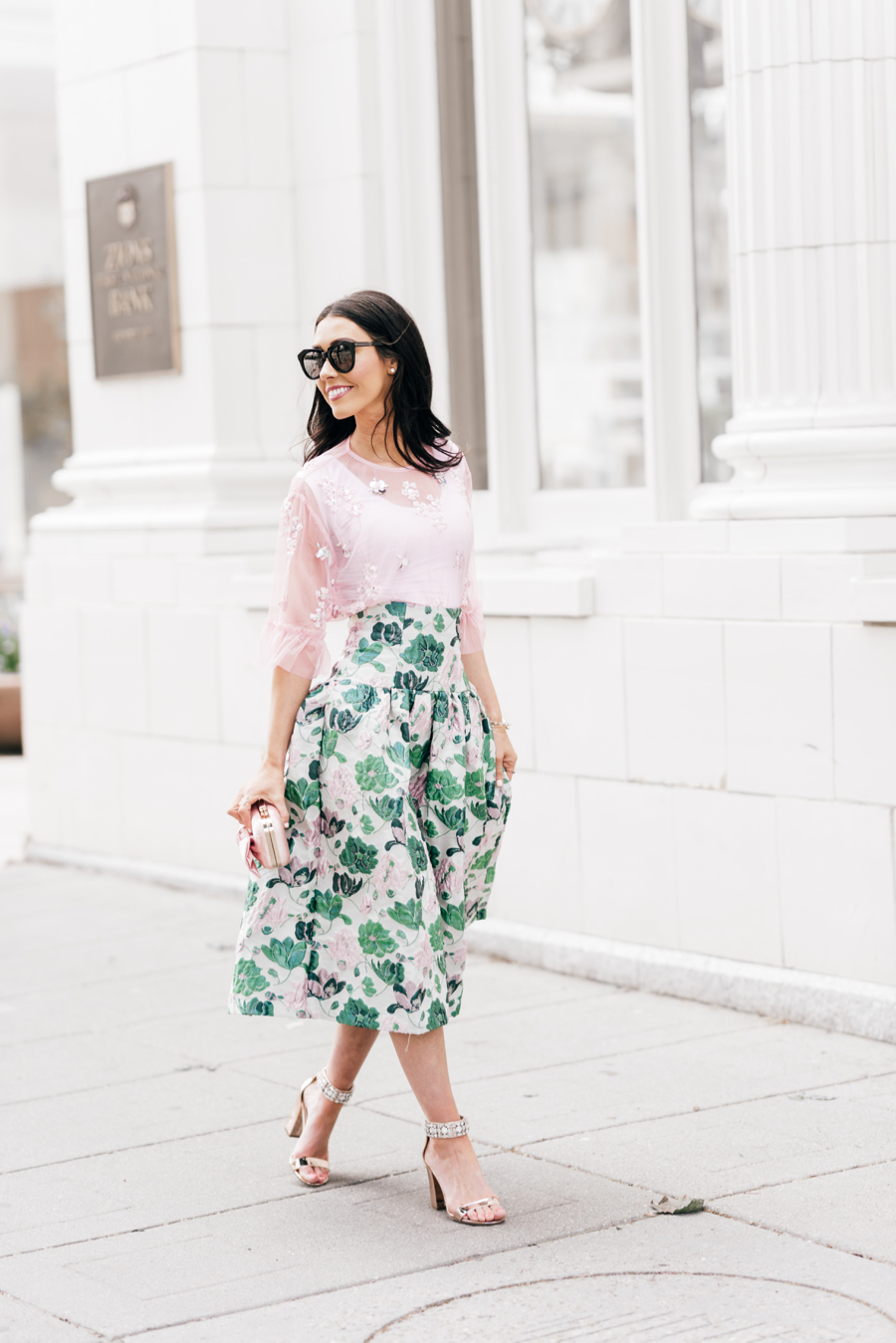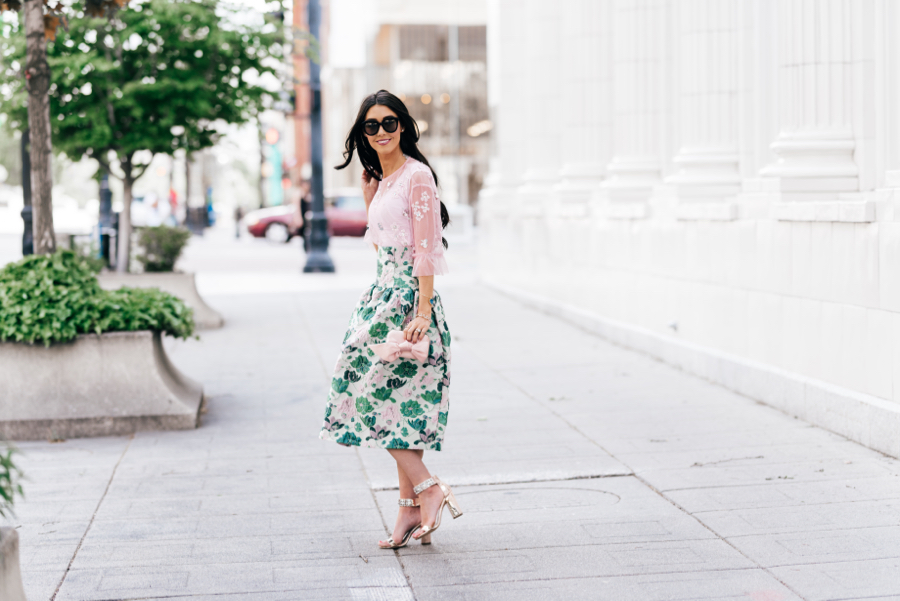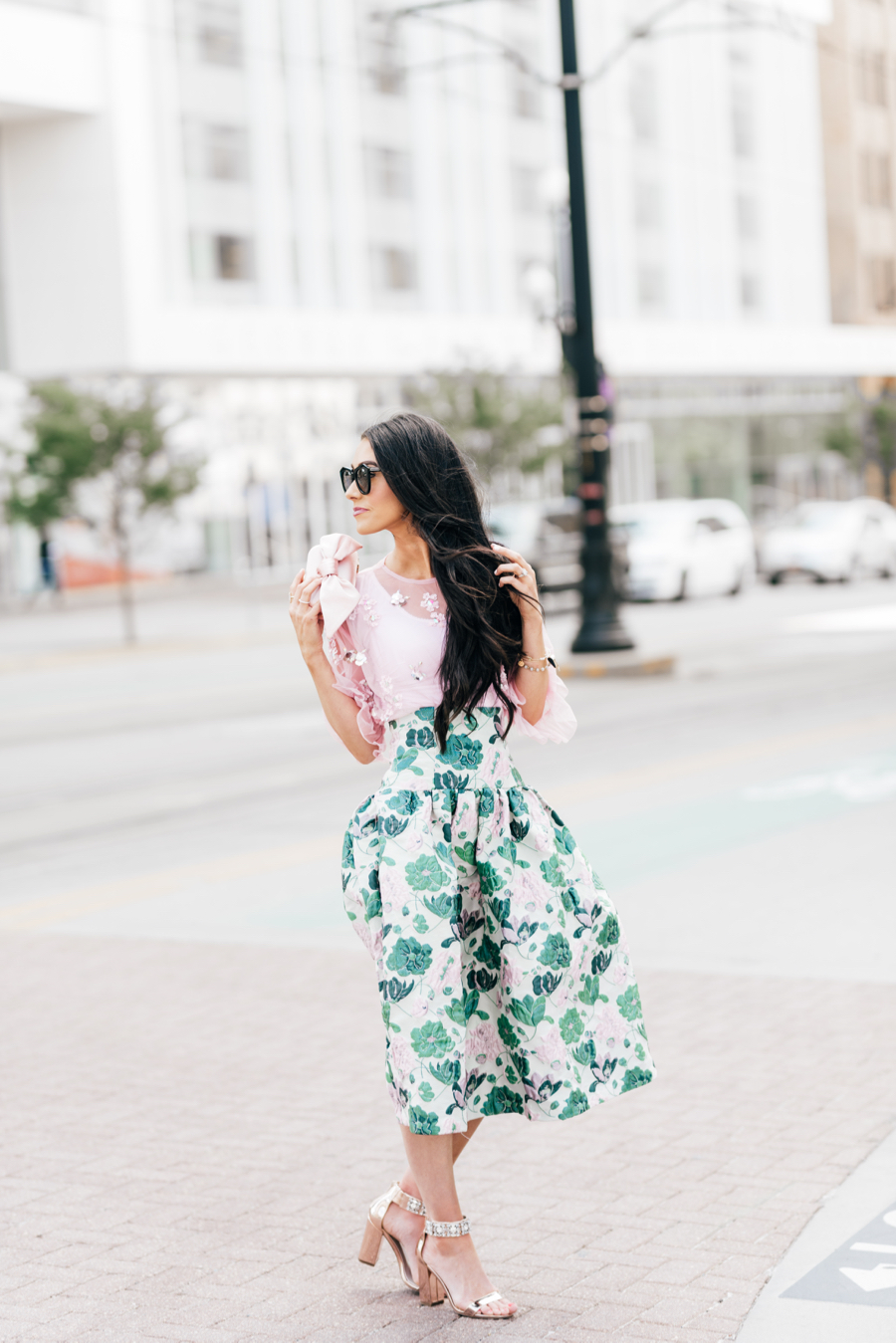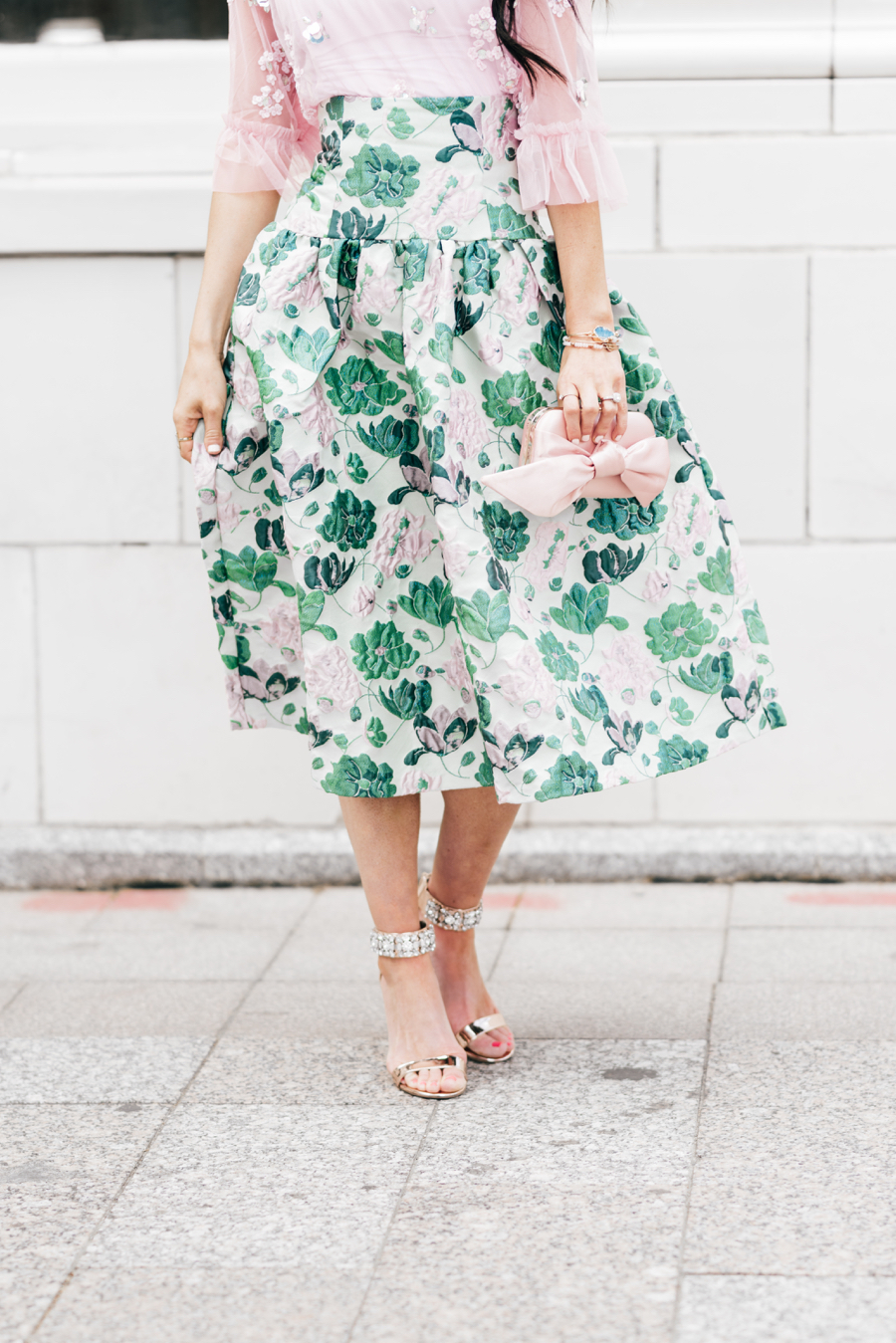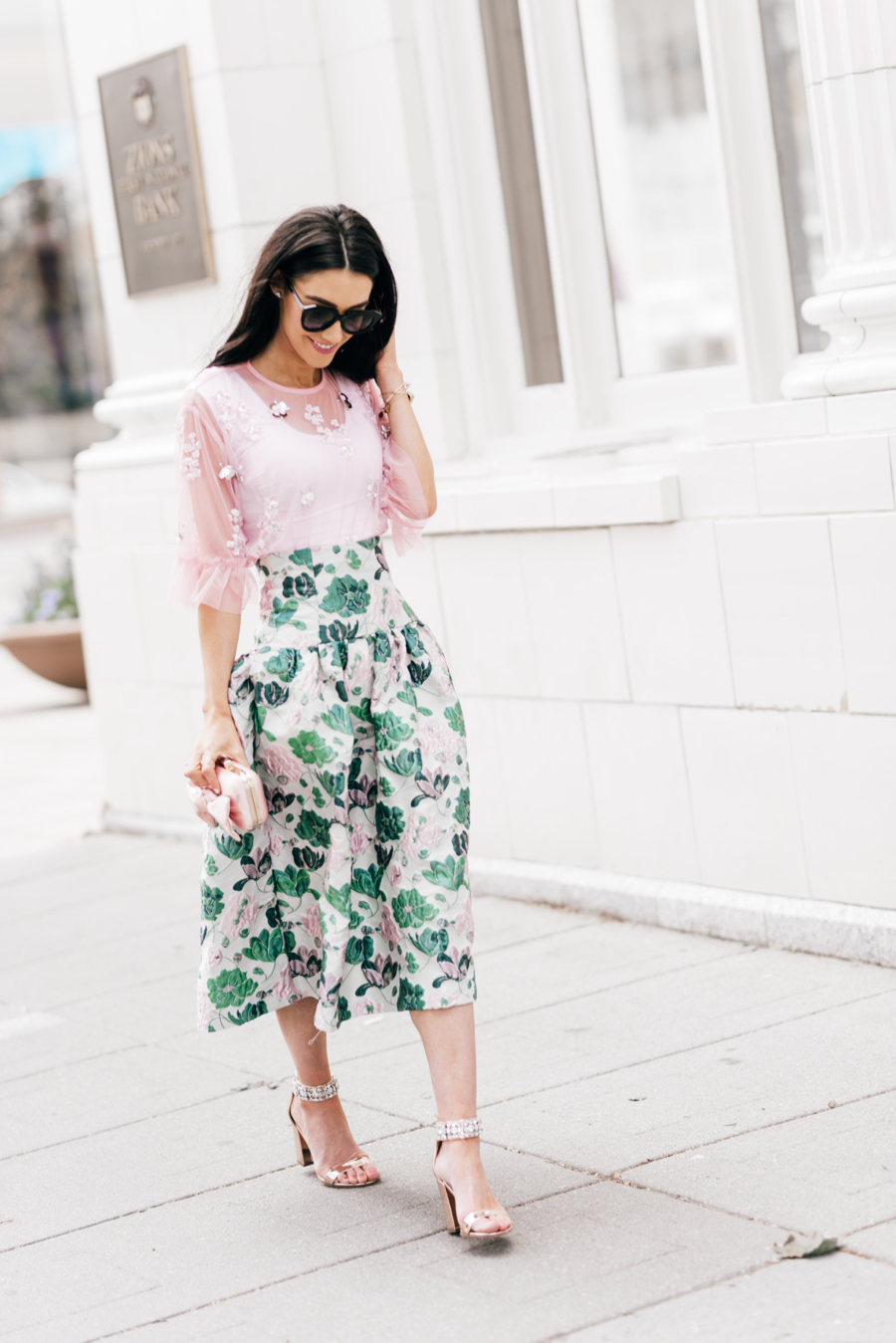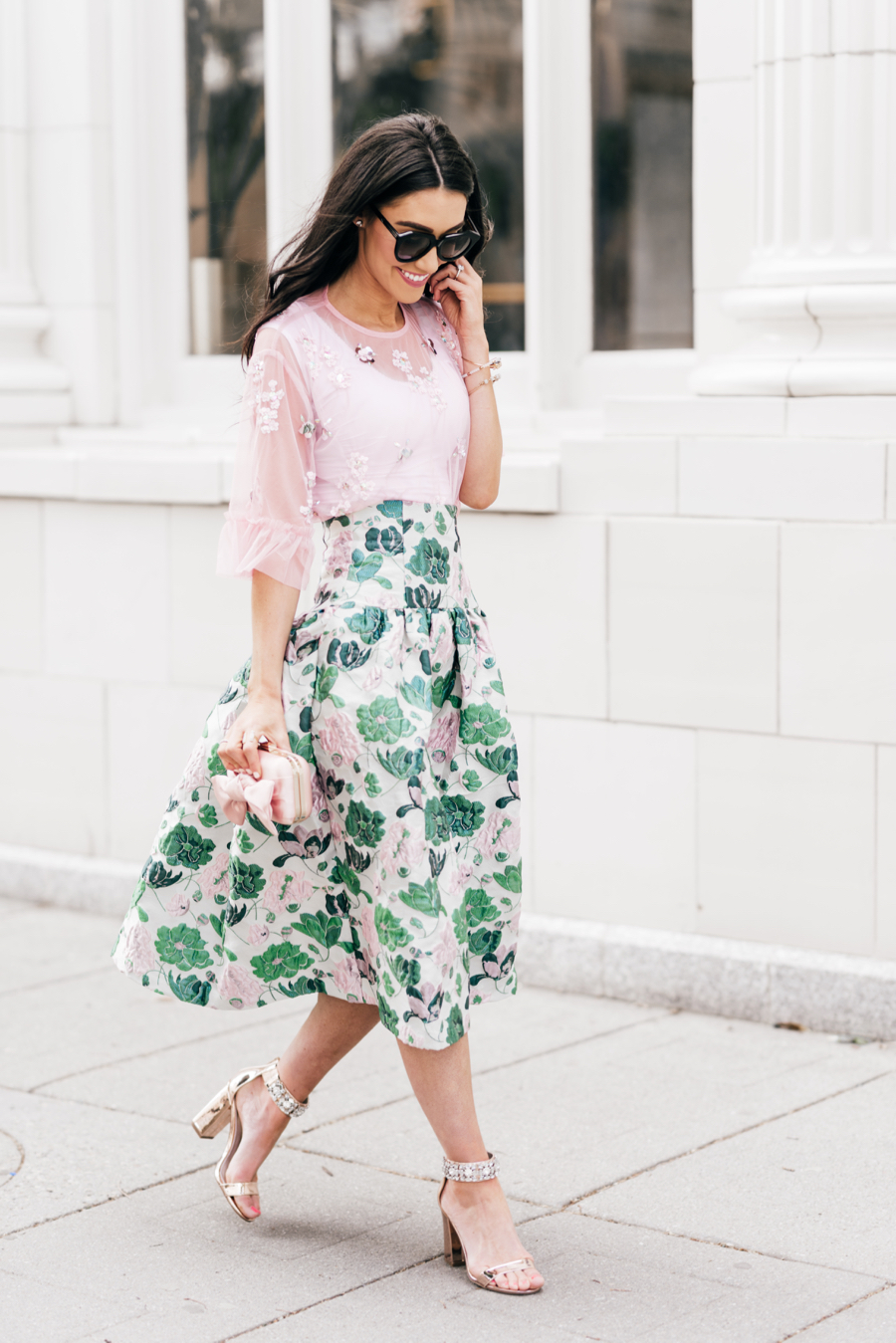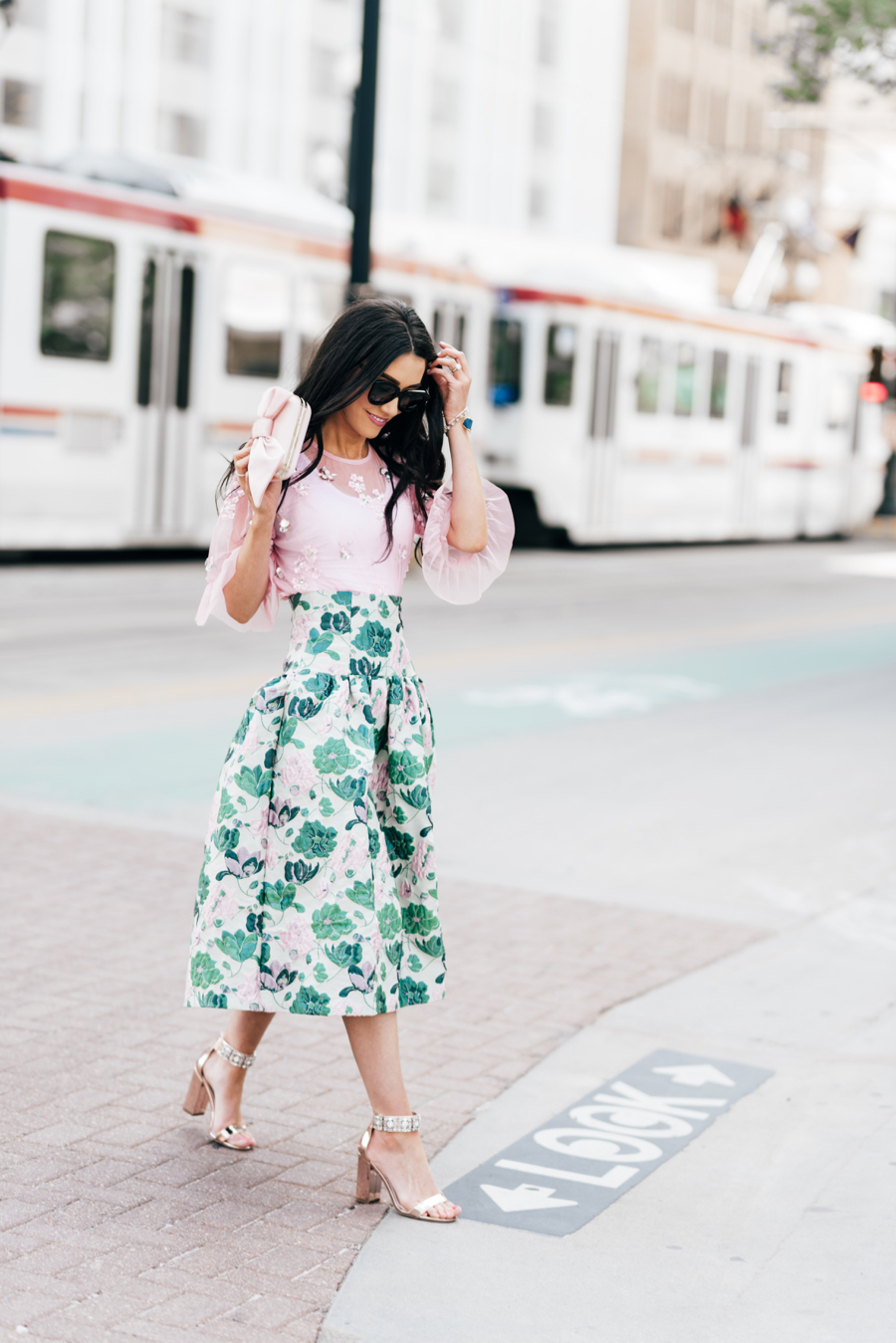 SKIRT   |  BLOUSE  |  SHOES  |  CLUTCH  

When I think of summer I think of all the warm days by the water, popsicles dripping down the sticky hands of my little ones, and laughs from sunrise to sunset! I also think of wedding season, summer soirees, and lavish parties with the mister! I've teamed up with ASOS to bring you guys a perfect look for any of those special occasions this summer! Not to mention a lot of their occasionwear is 20% off right now! You guys know I have been a huge fan of ASOS for years now! They have THE best selection to choose from when you need the perfect outfit and you can't beat their 2 day shipping! Last but not least, their price point it perfect you can find nice items mixed with affordable pieces – the perfect combo in my book!
I'm so excited to share this look with you guys! I love, love, love this skirt! I paired it with this detailed overlay blouse for a little bit of pattern mixing! Both pieces are gorgeous on their own but putting them together took the outfit up another notch! If you are needing an outfit to stand out a little bit above your normal wear turn to pattern mixing and wear it confidently! Here are 2 tips when it comes to mixing patterns.
1.) Be Confident! Own what you are wearing! Nothing is more attractive than someone who is confident in their fun outfit & skin!
2.) Pattern Size! Try to mix a larger pattern with a smaller one. This helps the eye separate the two. When they are too close in size the outfit tends to look like on big cluster!
Like I said earlier, these pieces would both be beautiful on their own. I would pair the skirt with a white flowy blouse for Sunday's best and pair the blouse with a simple pair of jeans with nude heels for a night out with the girls! I'm wearing a 0 in this dress and it runs true to size! So get your normal size and you will be golden! I'm also in love with these heels from ASOS that are enough to spice any outfit up on their own! Not to mention they are actually comfortable! Lastly I toped it off with their gorgeously simple blush clutch. It ties the whole look together and is the perfect accessory for this outfit!
Wether you are a guest at your friends wedding or on your way to the party of the summer put a fun look together! Step it up just enough to feel extra beautiful and don't forget the accessories for that cherry on top!