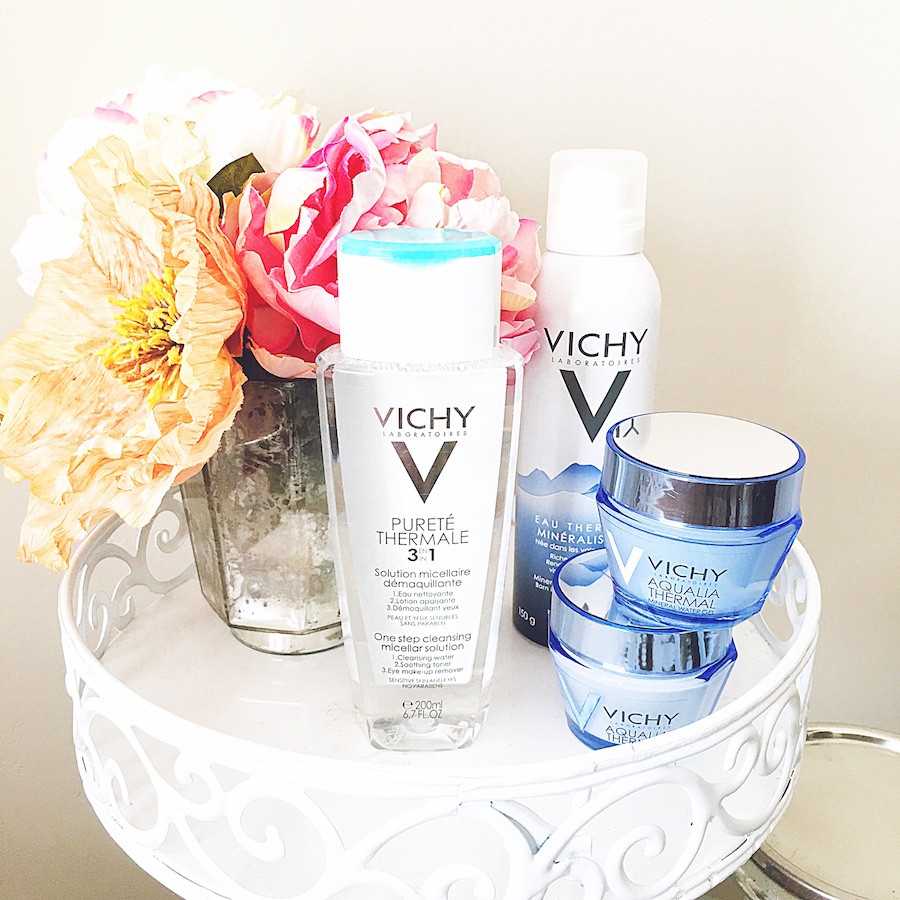 If you guys have been following me for a while now you know it's no secret that I've been so exhausted lately & my skin has been paying for it! I don't know what's happened in the last year but my skin has done a 180! I used to breakout so much & have oily skin. I can now say I rarely breakout but my skin has been so discolored & dry! I haven't changed many things in my beauty routine until about 2 months ago. Finally, I feel like I'm starting to find relief from dry, sensitive skin and transforming into a glowing face again!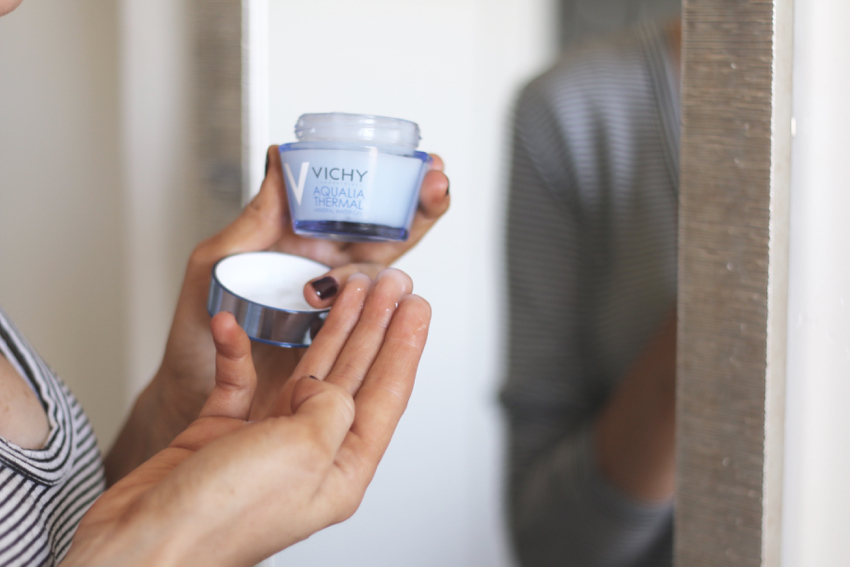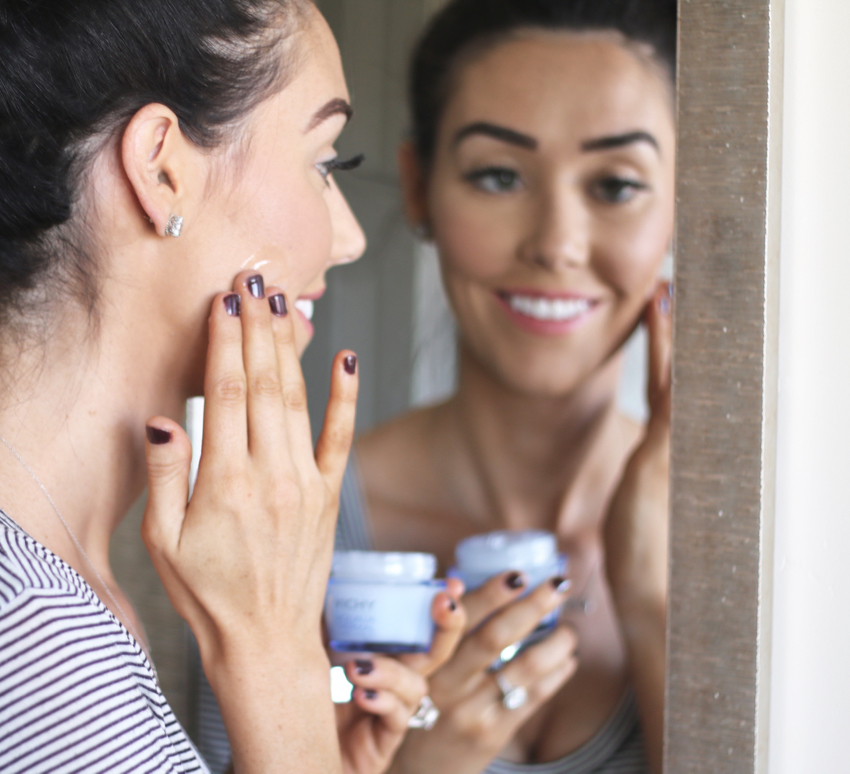 I have been using Vichy's French skincare products for a bit now and let me share with you guys, IT IS AMAZING on top of the fact that it's paraben-free which is perfect for my sensitive skin! It has helped my skin come out of the slump of being dull & flaky to glowing & dewing, yay! I cannot tell you how many times my sisters & friends have asked me what new makeup I'm wearing. I always tell them it's the same makeup I've just been using new skin care. Then I run into the problem of my sister trying to steal it from me (caught red handed). Specifically, I have been using the Vichy – Aqualia Thermal Mineral Water Gel, Mineralizing Thermal Water, and Pureté Thermale 3-in-1 One Step Solution. All of them have the 15 mineral-rich Vichy Water from the French Volcanoes perfect to soothe and strengthen skin. Moreover, they are so gentle on my skin but powerful!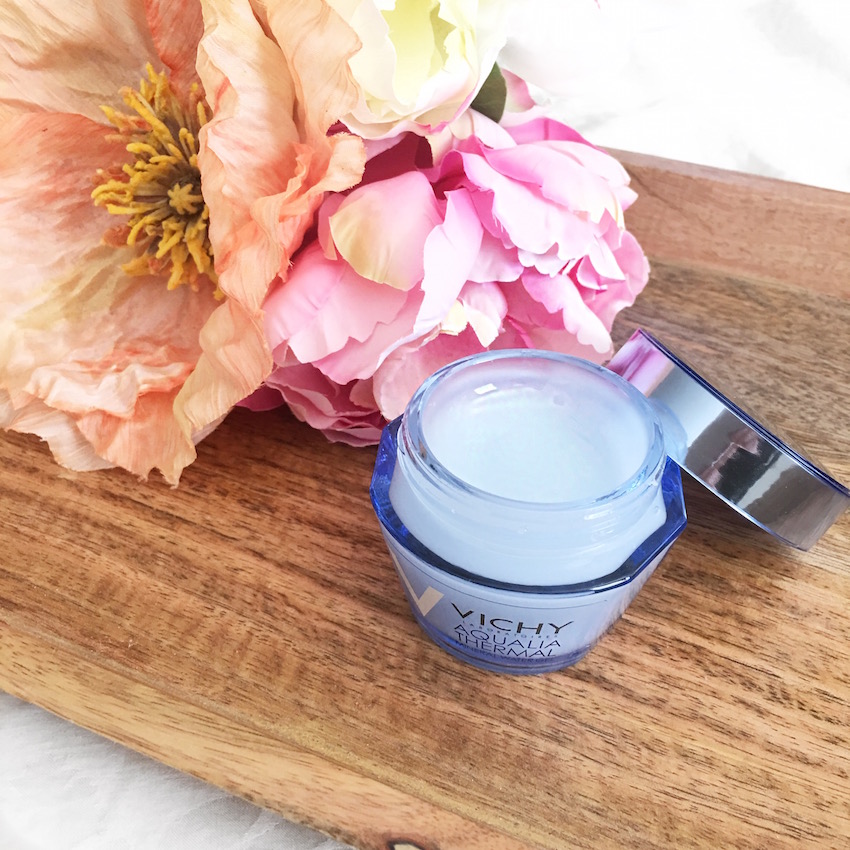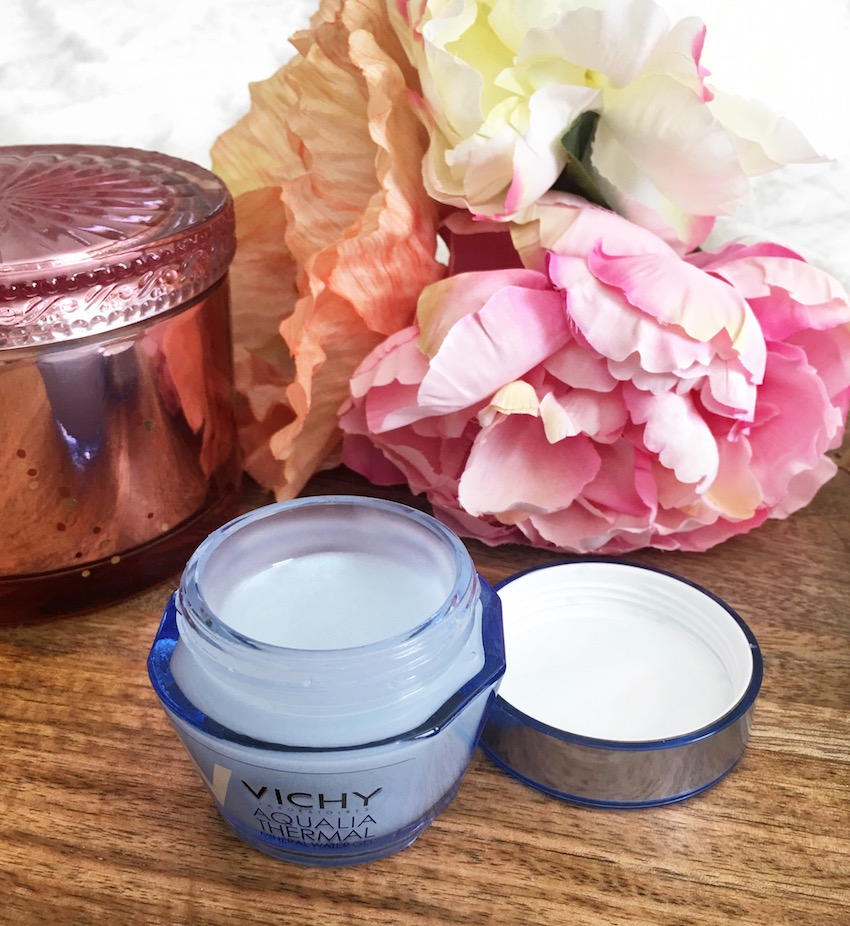 Each night I start by rinsing my skin with nothing but water a couple times then I use the Pureté Thermale 3-in-1 One Step Solution to clean any remaining makeup and dirt off and it's super easy with 3 steps in ONE. Guys, this stuff smells AMAZING! Pretty much like heaven on your face! My husband is so sweet and always asks me what smells so good when he goes to kiss me good night! It's fresh, clean, and does not burn which I really appreciate. With other products similar to this I have run into the problem of it burning around my eyes but they are totally fine with this one.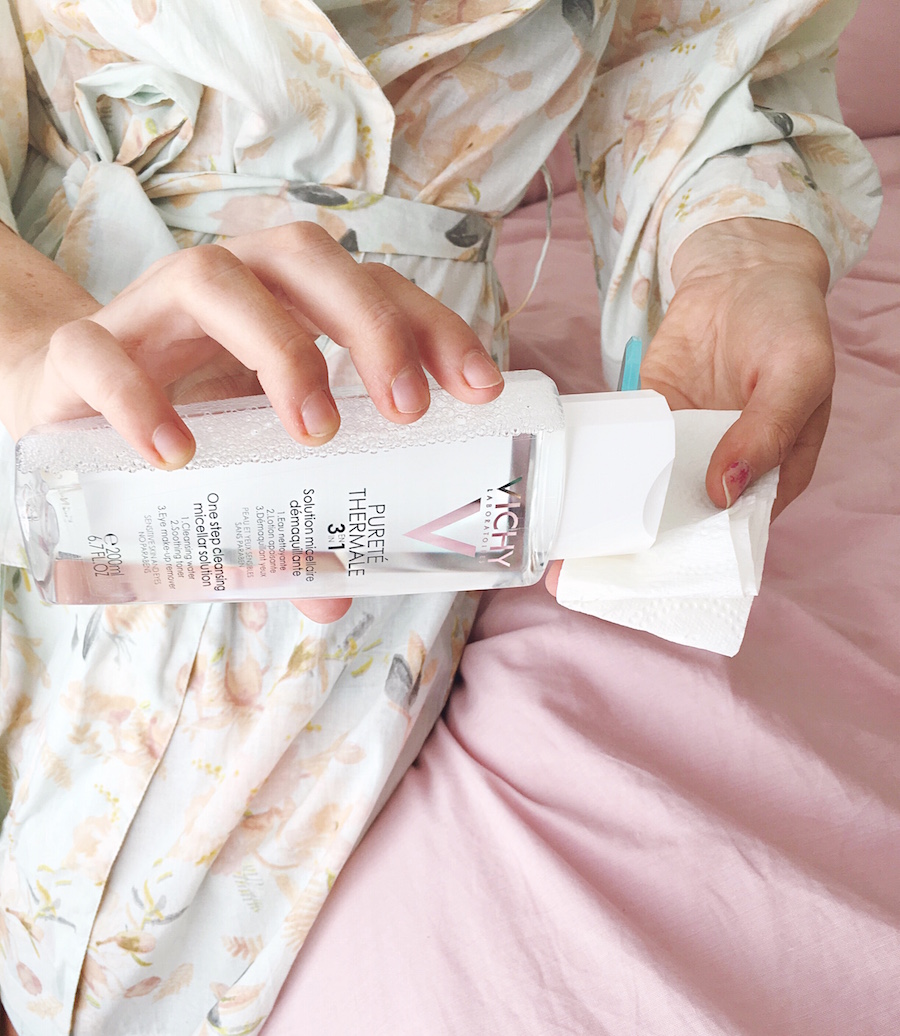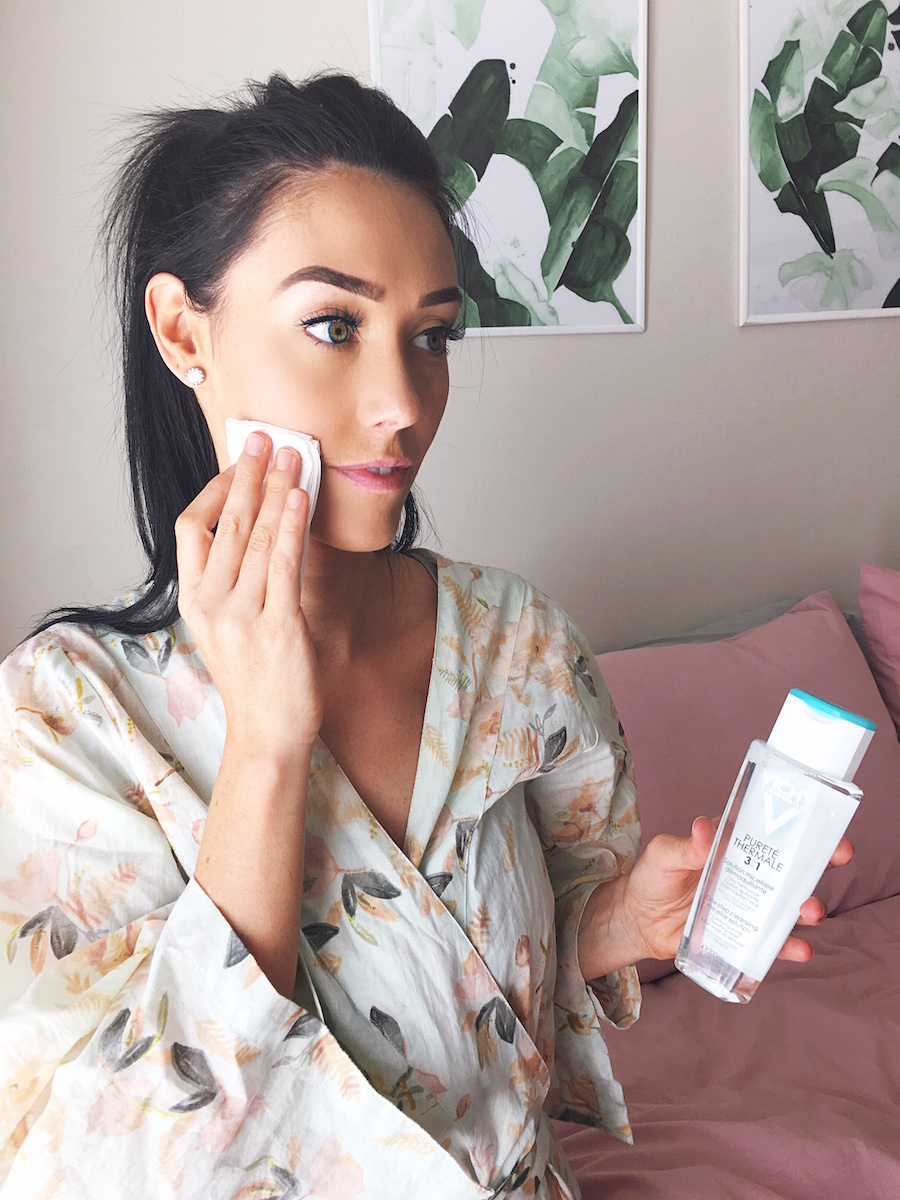 Next, I like to steam my face. I always steam no matter what skin care I use. I like to open my pores so I know the product can penetrate. My good friend once told me about this trick and I've been doing it ever since. When I say steam my face it's something as simple as letting the sink fill up with the hottest water possible and putting my face down there for about 3 minutes. Nothing fancy here but hey, it works! I've been following up with the Aqualia Thermal Mineral Water Gel hydrating moisturizer and call it a night! This gel goes on so smooth! You can feel the moisture but it's oil-free and dry's so it's not sticky at all! I wake up with a glow, moisturized but not feeling like I need to wash my face asap (I hate that feeling). Side note: I've also have my husband using it and his skin looks so healthy & youthful.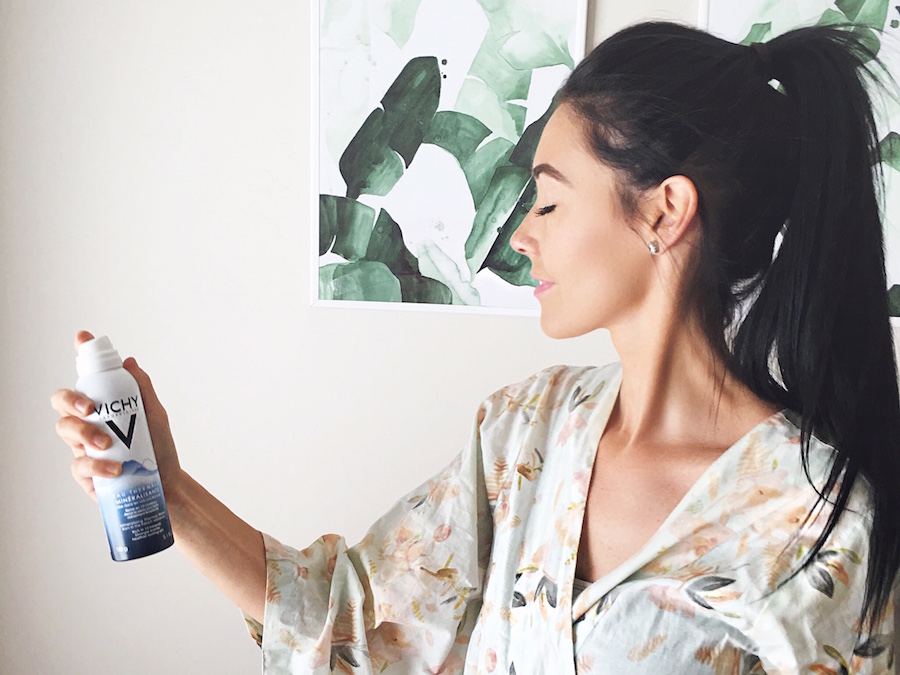 Let me tell you about the cherry that tops all these off though! If you guys are wanting to try anything it has to be the Mineralizing Thermal Water! I use it in the morning as soon as I'm finished getting ready. I will gently spritz my face and let it dry. It makes my makeup look so fresh & glow! I also use it to freshen up. If I know I'm going to be going out later that night but I've already done my makeup I will touch up my powder and then spritz my face again. It is so refreshing and moisturizing! I swear this is why I have gotten so many questions about my makeup lately! I actually just grabbed a couple bottles for my mom & sisters at Ulta the other day. Best gift ever!
All in all, you guys know that I only share products with you that I truly believe in! With the winter months coming up keeping your skin moisturized is vital. Vichy is my number one to keep my skin healthy & glowing and let's face it who doesn't want that!? Let me know if you have any questions! XOXO
If you use code: SAVE20FS (now until 11:59pm PST 10/31/16) you can get 20% off all orders + free shipping.
Only one promotion code can be used per order. Promotion code valid only at vichyusa.com on items in stock. We reserve the right to cancel any order due to unauthorized, altered or ineligible use of offer and to modify or cancel this promotion due to system error or unforeseen problems