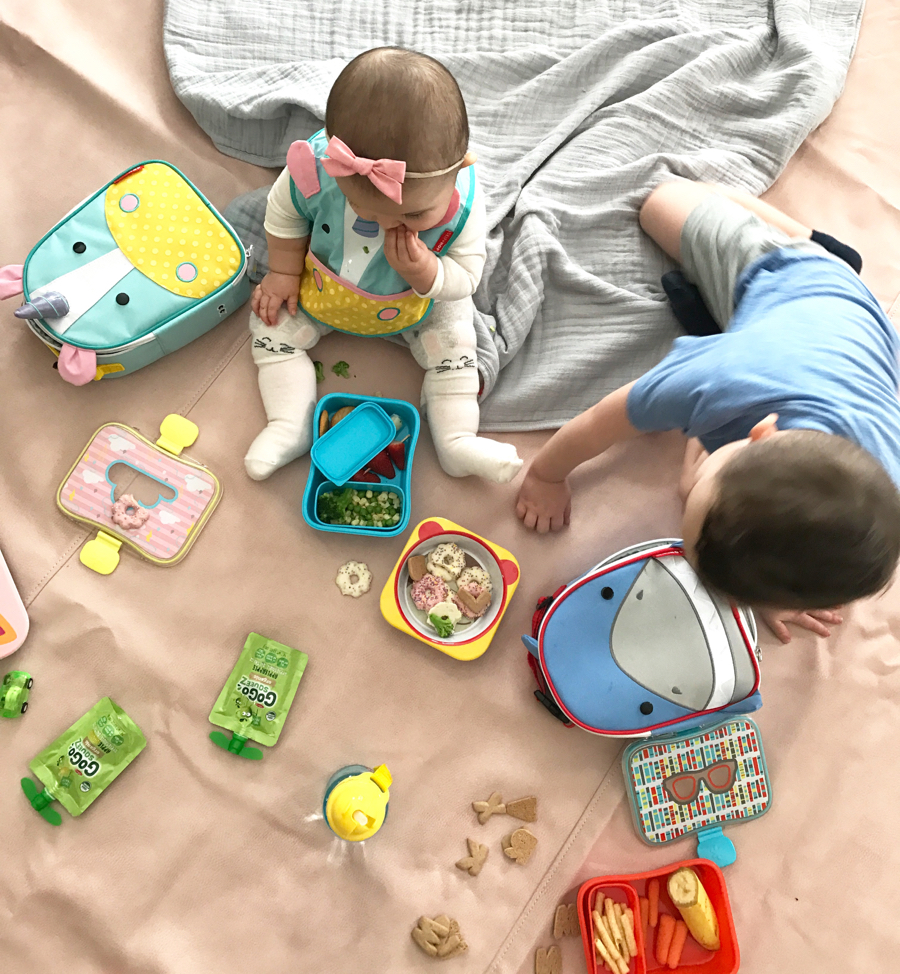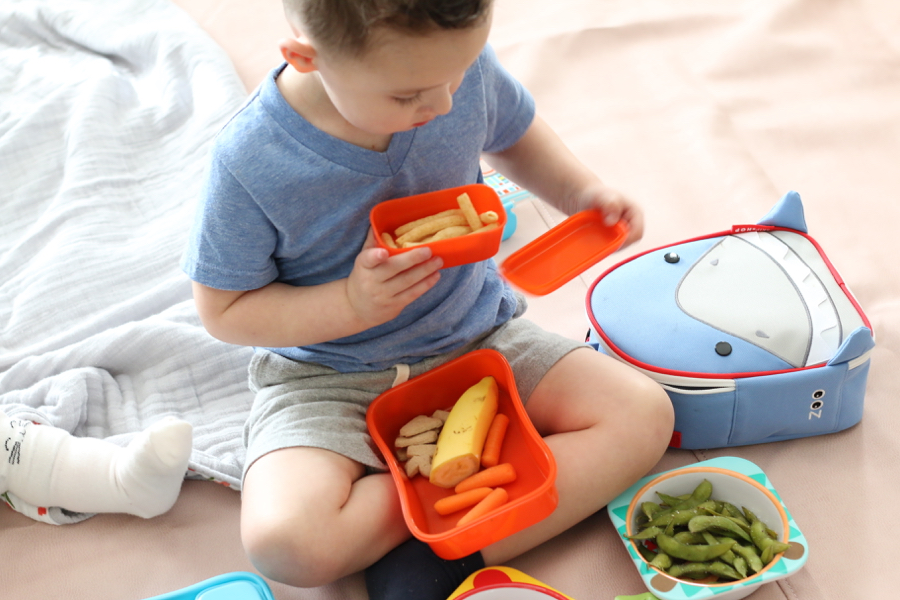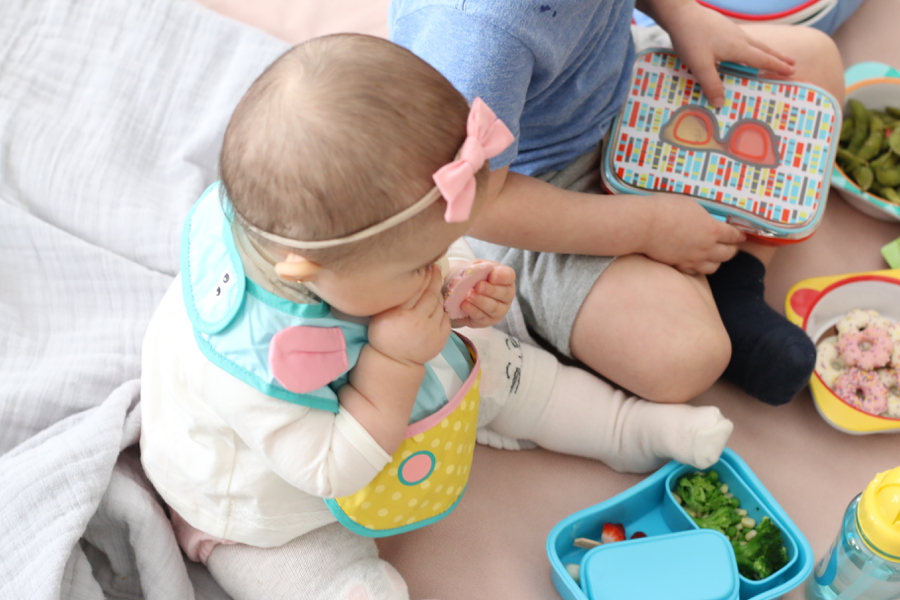 I use to find myself pacing back and forth from the refrigerator, pantry, and freezer to find something decent to make the kids to eat, which is why I'm writing this post about healthy kids meals ideas!
I am not anywhere to close to perfect when it comes to parenting but I learned to be the best at the things I can control and food is one of them. No, I can't make my kids eat something they don't want to but I can let them help in the kitchen, let them pick out food when we go shopping, and have the cutest darn plates, bowls, and utensils to make it oh so enticing! Note: This post is not a sponsored post, simply things I love and believe in.
I wanted to share with you guys a list that I get at the grocery store and always have on hand for healthy and yummy meals for the babies! I also wanted to share a couple little tips I follow to help our eating game!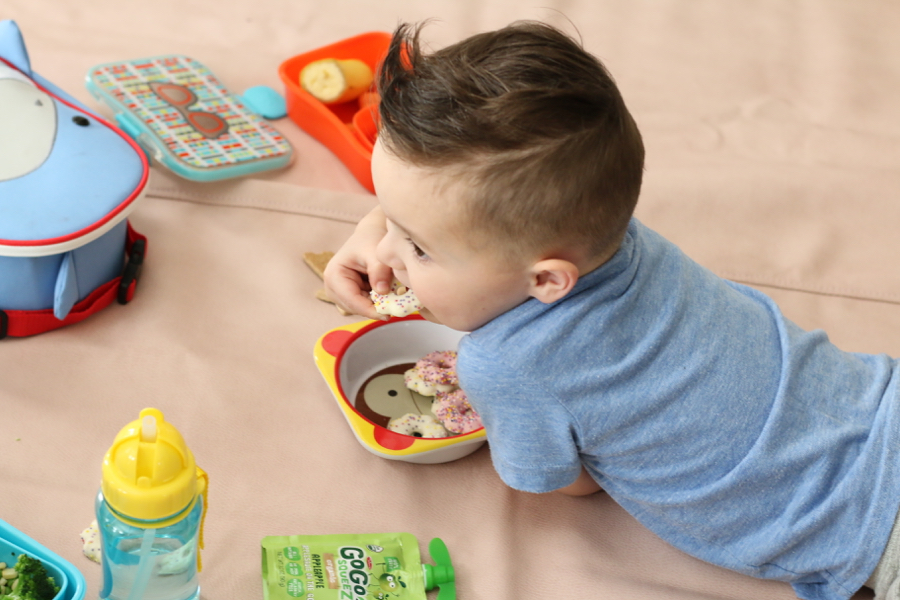 4 Top Tips for Healthy Kids Meals
Let them go grocery shopping with you. For the most part I let Mason pick out many things at the grocery store. I grew up with my mom pretty much letting us have whatever we wanted to eat or get from the store and with this I felt a sense of freedom. I feel like the minute I start to restrict Mason from something he wants it even more. So if he wants Fruit by the Foots well we get them and let me be honest he usually doesn't like them, problem solved! You would be surprised by your child after awhile Mason loves to pick out his fruit, crackers, eggs, and or course toast (his fave). By doing this I have noticed that he is more apt to eat what we have around the house because he had a helping hand in the process
Let them get in the kitchen! Yes, it's a mess. Yes, it can be dangerous. But really – it's worth it. For example I always let Mason help me make scrambled eggs. Sometimes I will make it sounds like he's doing us a favor! "Hey! I'm so hungry. Mase, do you think you could make some of your yummy scrambled eggs for us?". Guys, his face lights up and he's ready! I read about this is a parenting book once. To instill confidence in your child you need to let them help even if it's harder. We also do this will mac n' cheese, cutting fruit (plastic knives), and cookies are our speciality!
Have food on hand. Seems easy right? No, it isn't always. But I have made a promise to myself for my own sanity. I try to have the basics. Bread, eggs, ground turkey, chicken, cheese, fruit, and veggies. Honestly, if I have those most of my food dilemmas are solved!
Make things ahead of time. I have posted a picture I tend to always have ground turkey on hand. My mother in law told me about this. It is perfect to add into so many things for protein, (i.e. quesadillas, scrambled eggs, alone by itself, nachos, and more). I also will have grilled chicken on hand. I simply grill up some chicken at the beginning of the month, chop it up, and use it as chicken nuggets (so much better than the frozen ones), add it mac n' cheese, add it into veggies.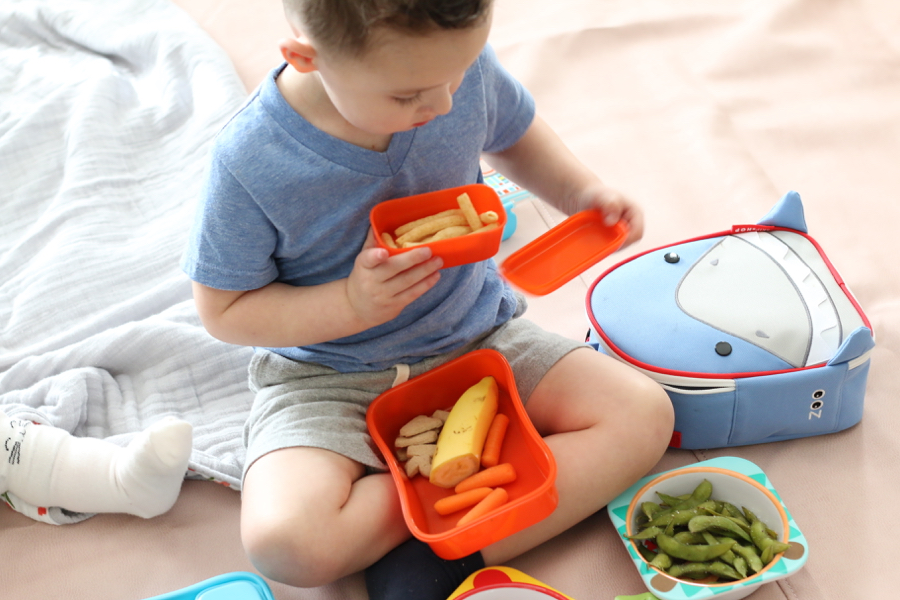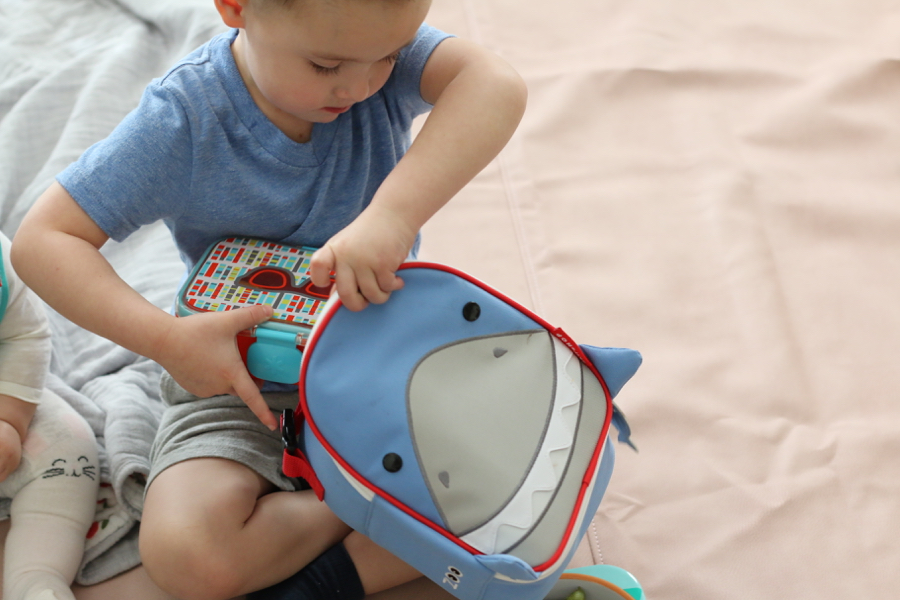 ---
List of Good Snacks
I have also taken a couple pictures of things I like to have but also wanted to make a list to spark some ideas. A lot of these I get at Trader Joes
Bread
Eggs
Cheese
String Cheese
Veggie Sticks & Apple Cinnamon Sticks
Cookies (they need treats)
Peas
Corn
Broccoli
Chicken
Ground Turkey
Pasta
Bananas
Apples
Oranges
Carrots
Tortillas
English Muffins
Cheese Crackers
Soup w/crackers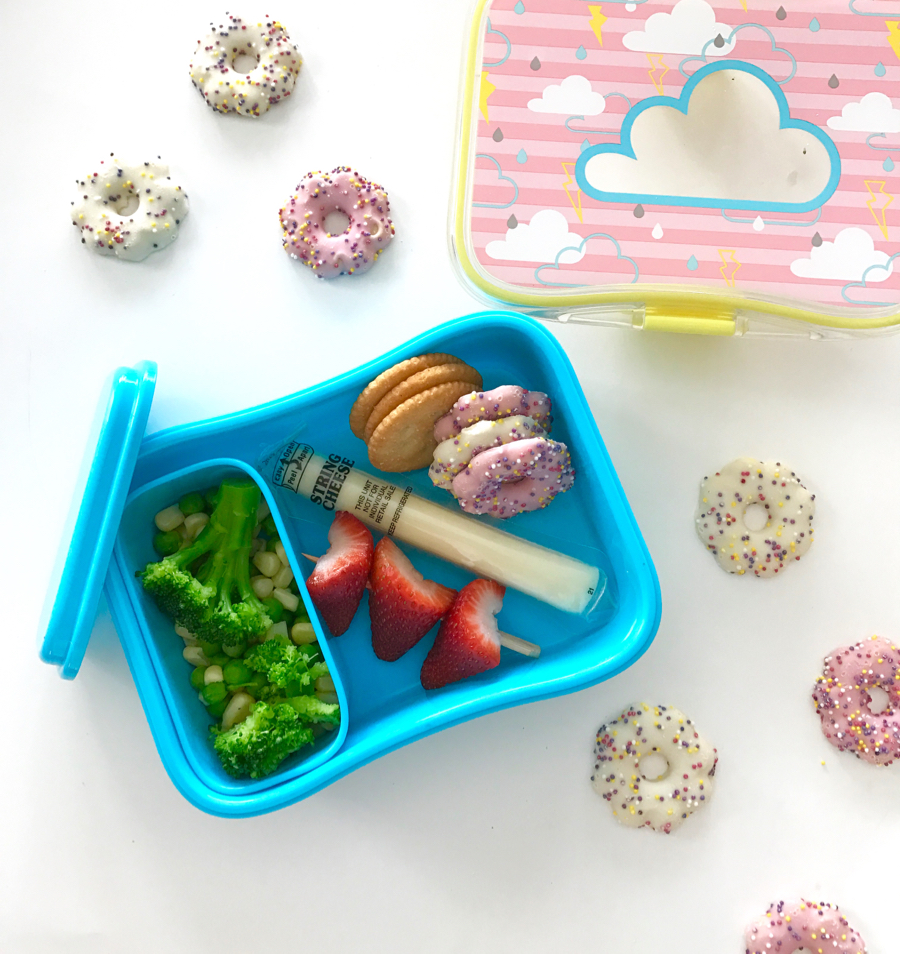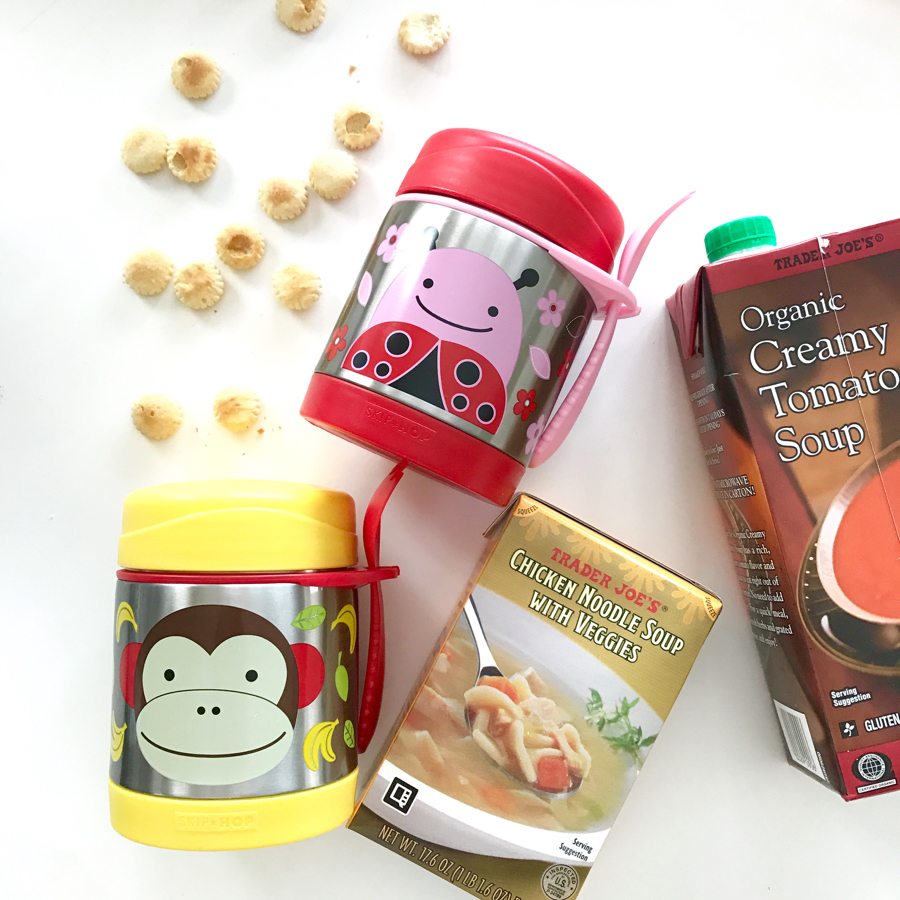 Even though this is not a sponsored post I have to tell you how much I love Skiphop products! I have been using them since I had Mason and now Monroe loves them just as much! They make meal time perfect for kids and so fun! Mason always ask for his special Monkey bowl or for his soup he loves his canister! It makes me feel like mom of the year to make a decently healthy meal and to top it off in the cutest containers! Also, with summer coming up I have been loving their lunch boxes and snack packs! I have let the kids have a couple little picnics on the floor in our home to switch it up a little bit and avoid the snow and they love it! We are using the Gathre Mat that you can find here! I cannot wait to pack up the cute containers and go on real picnics! It also makes Mason so excited to eat! He loves opening it up and seeing what it packed in there! Every thing in this post is Skiphop.