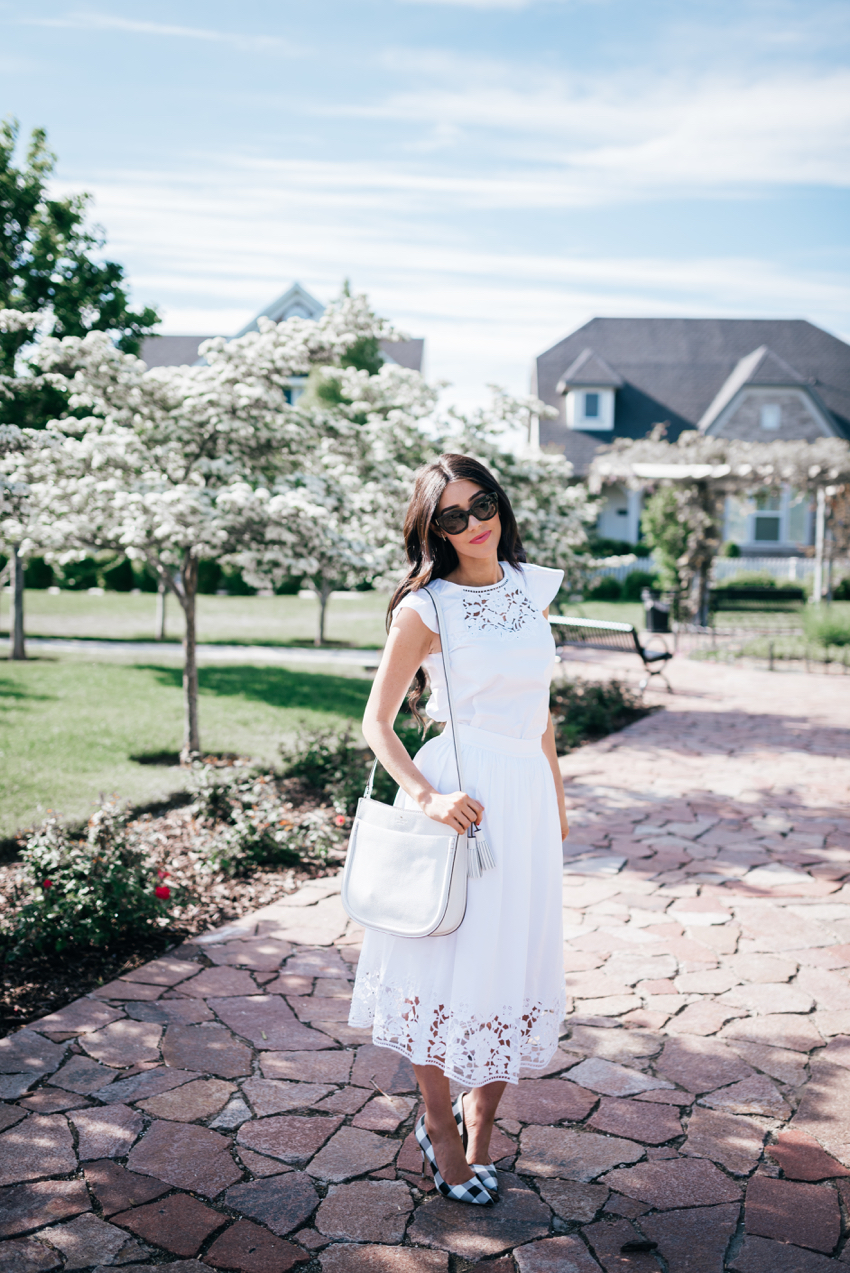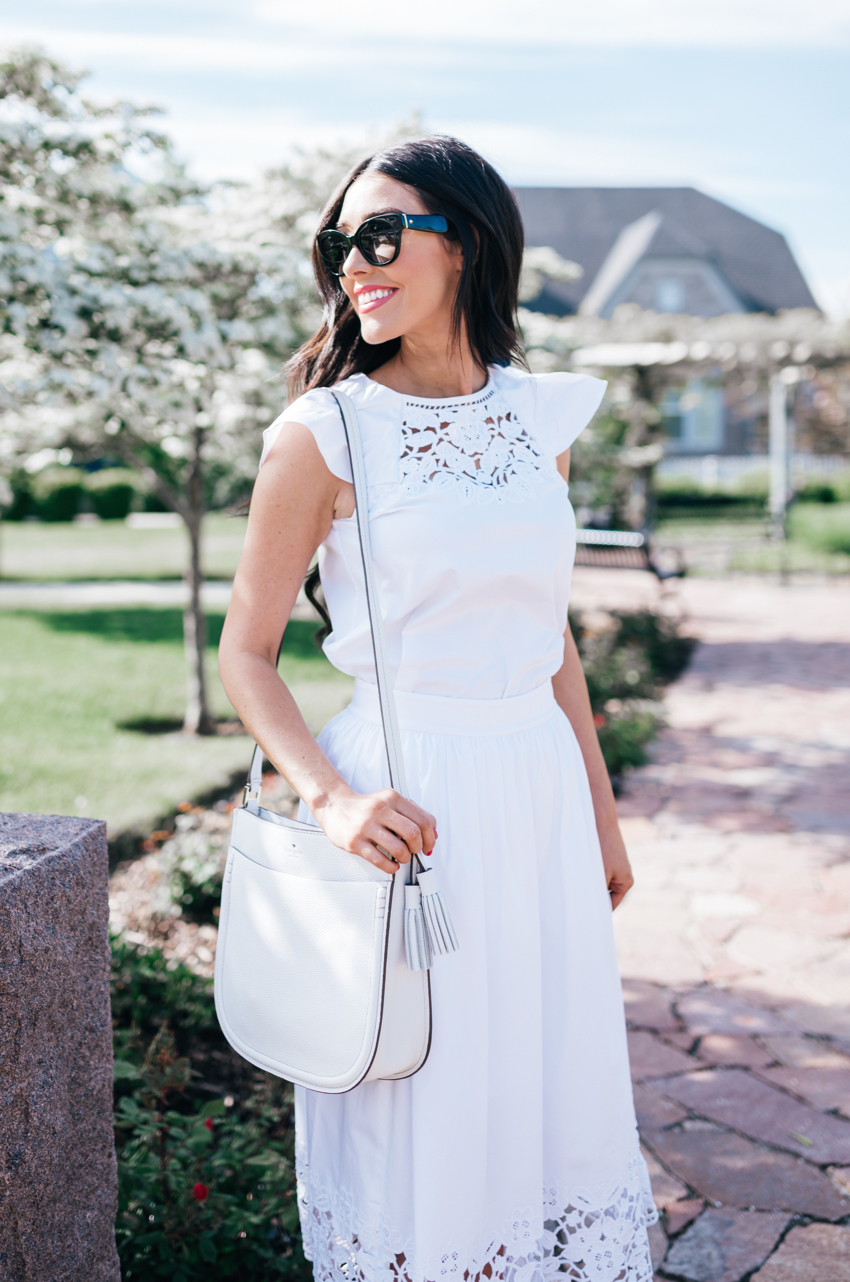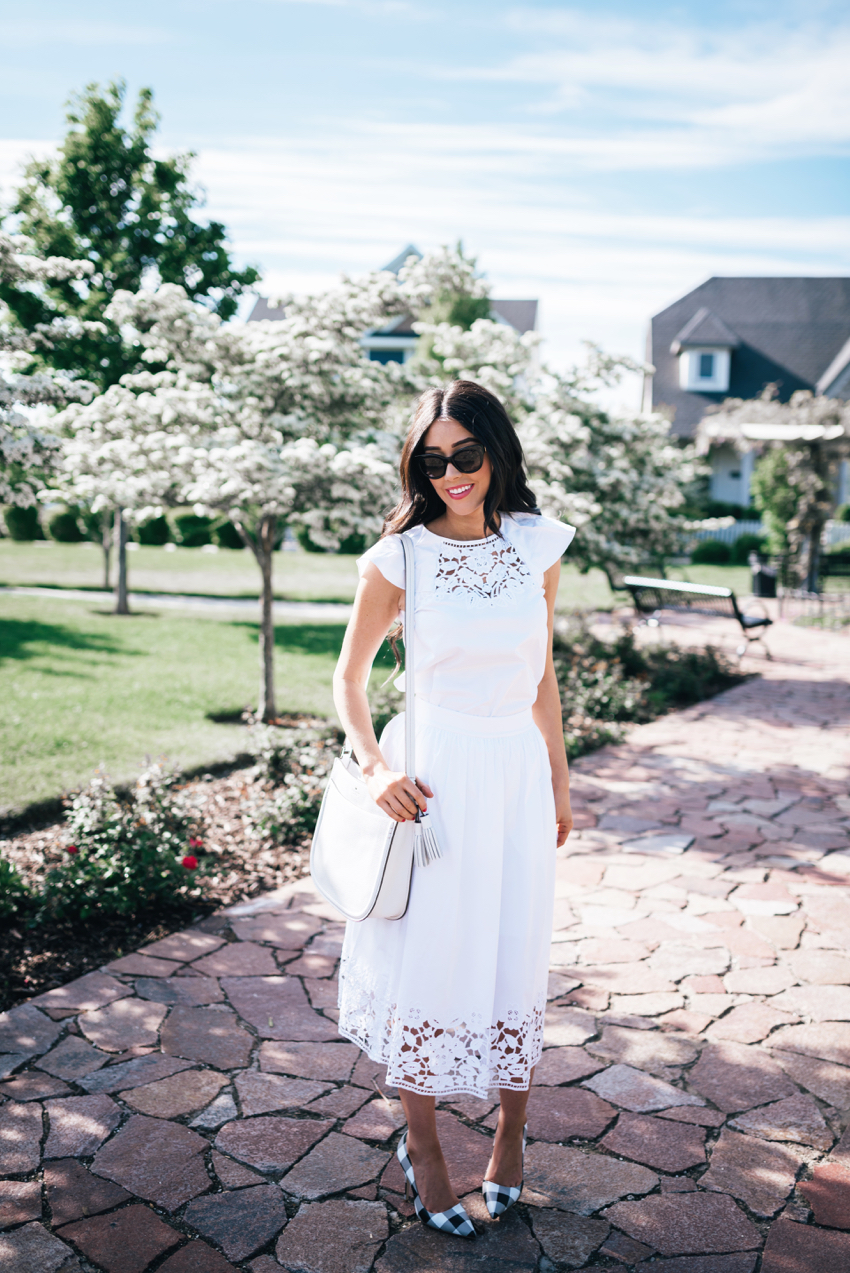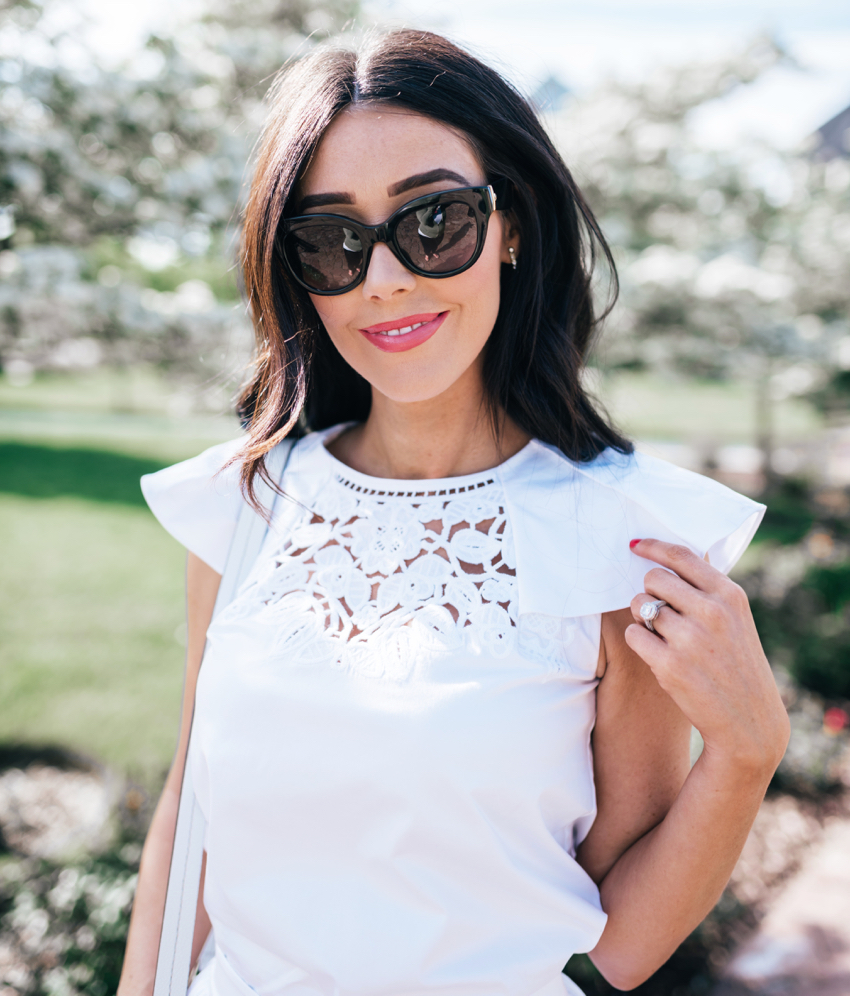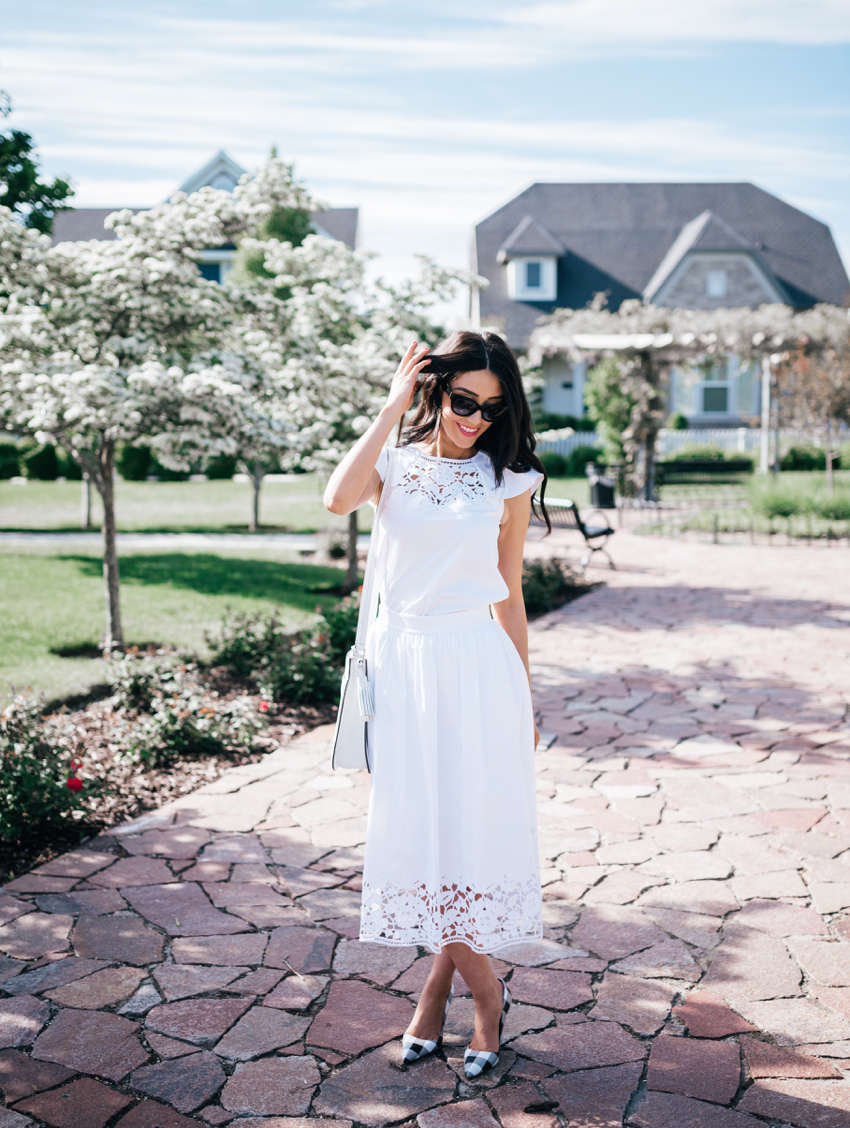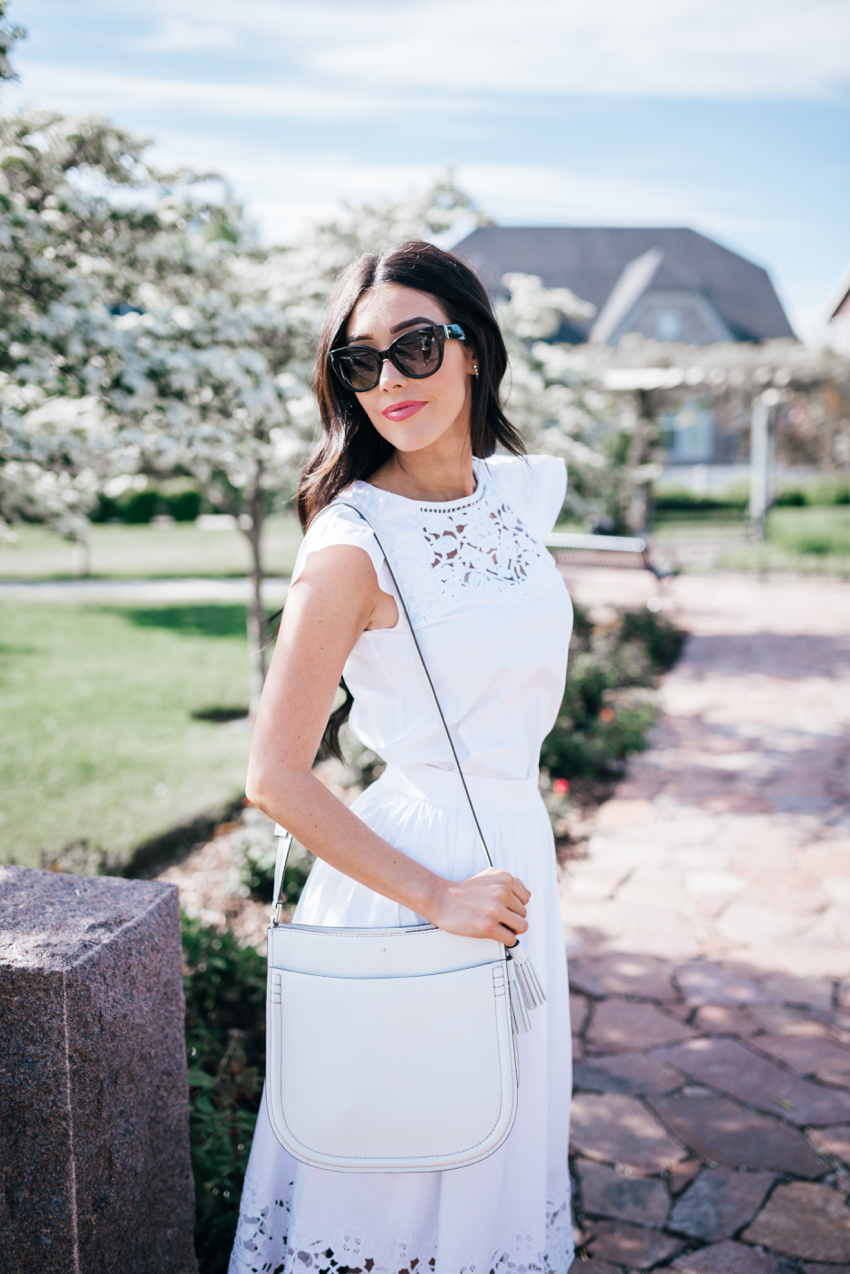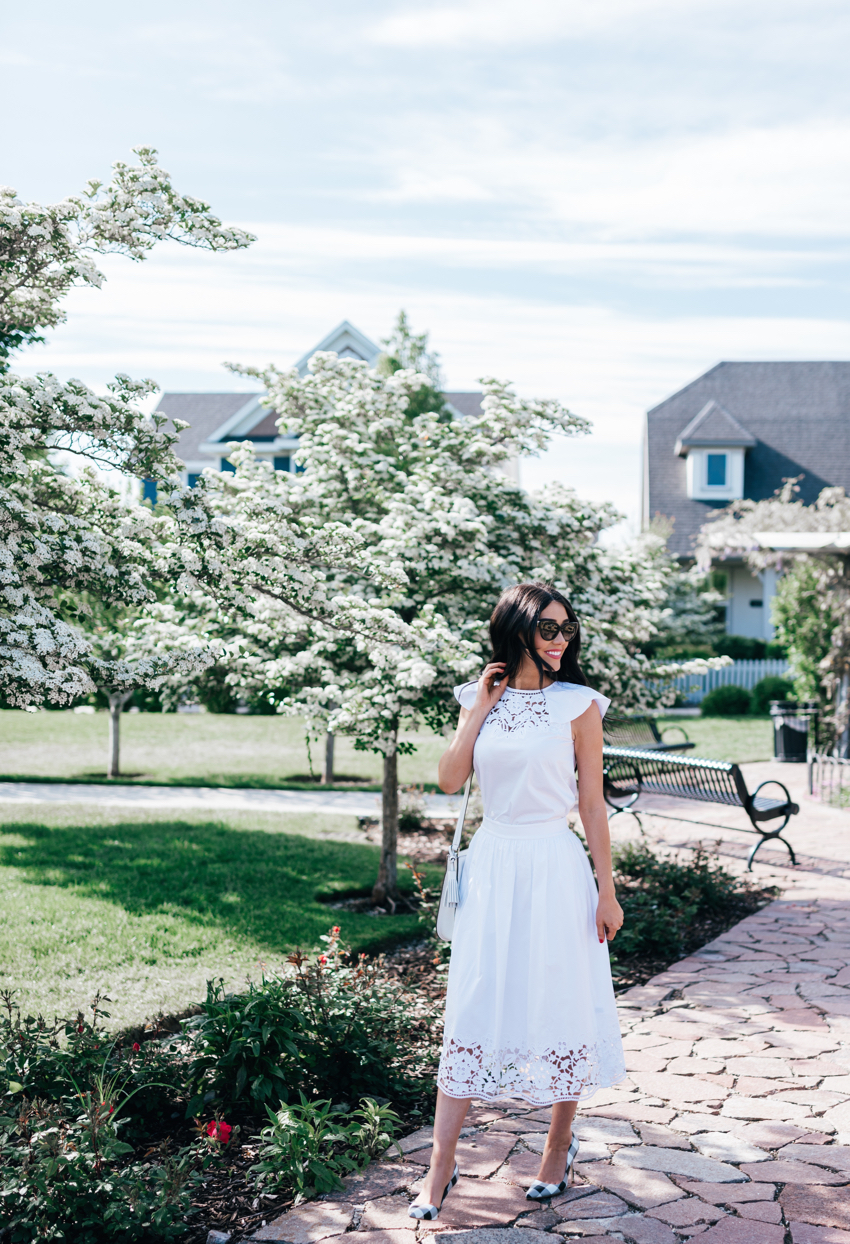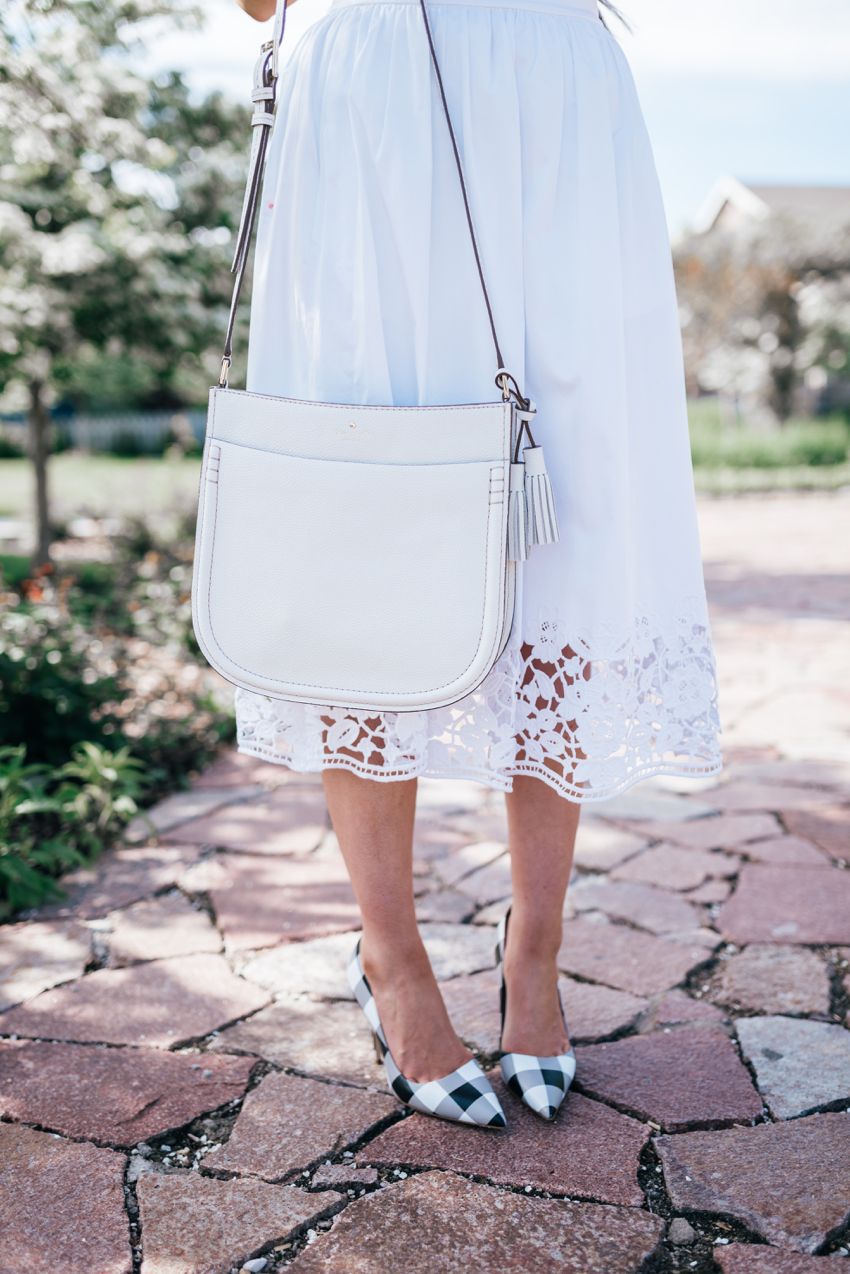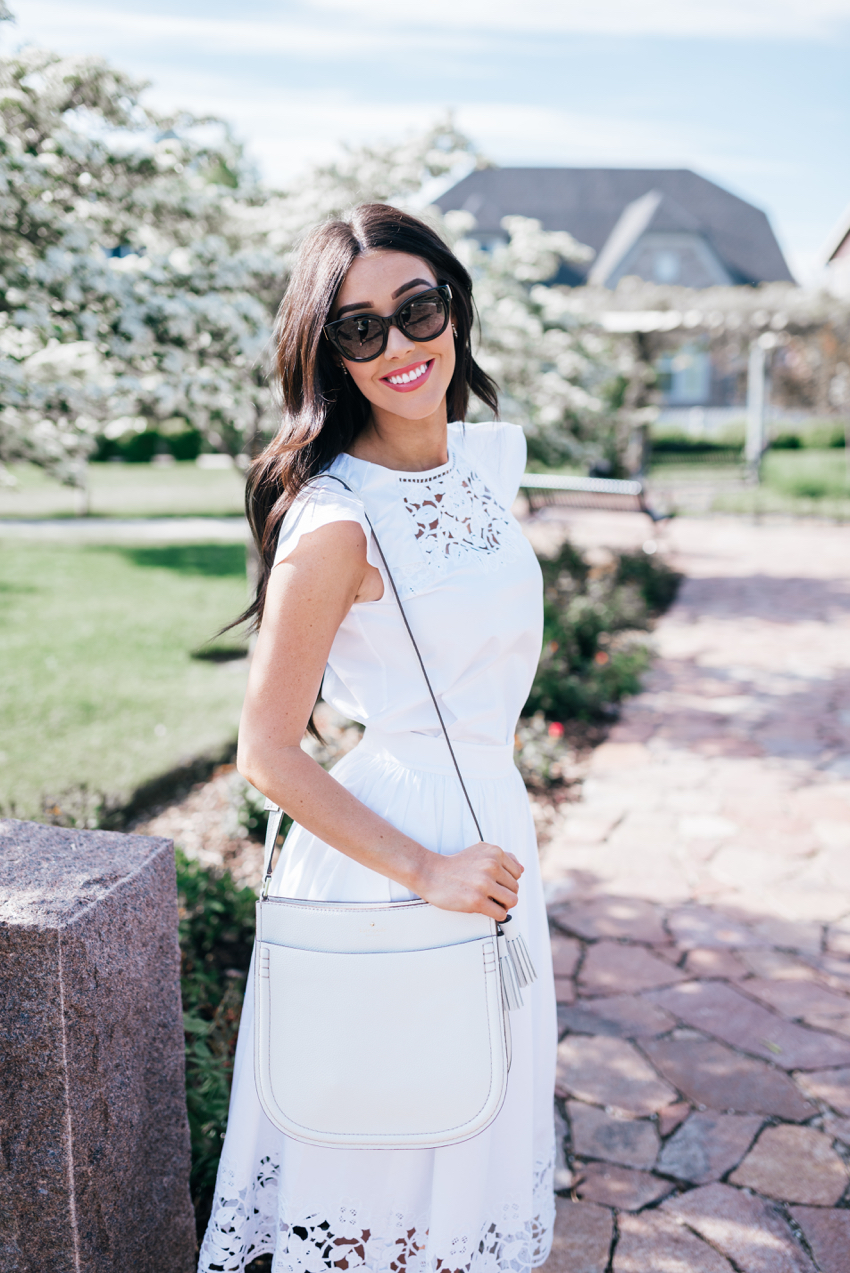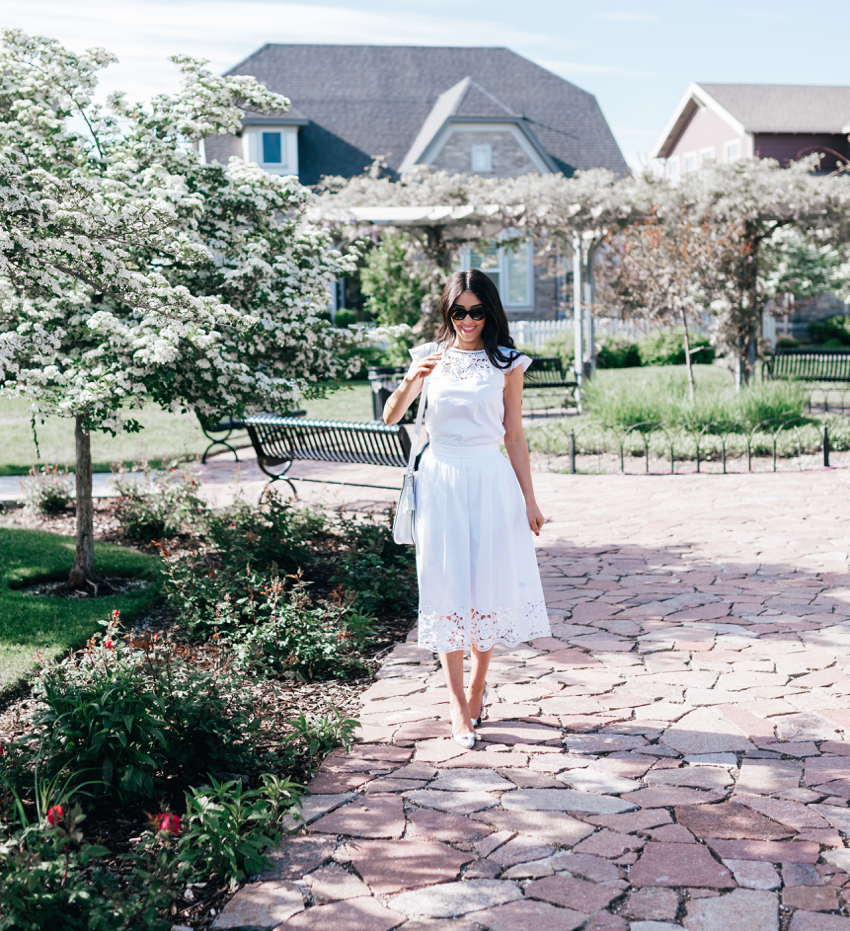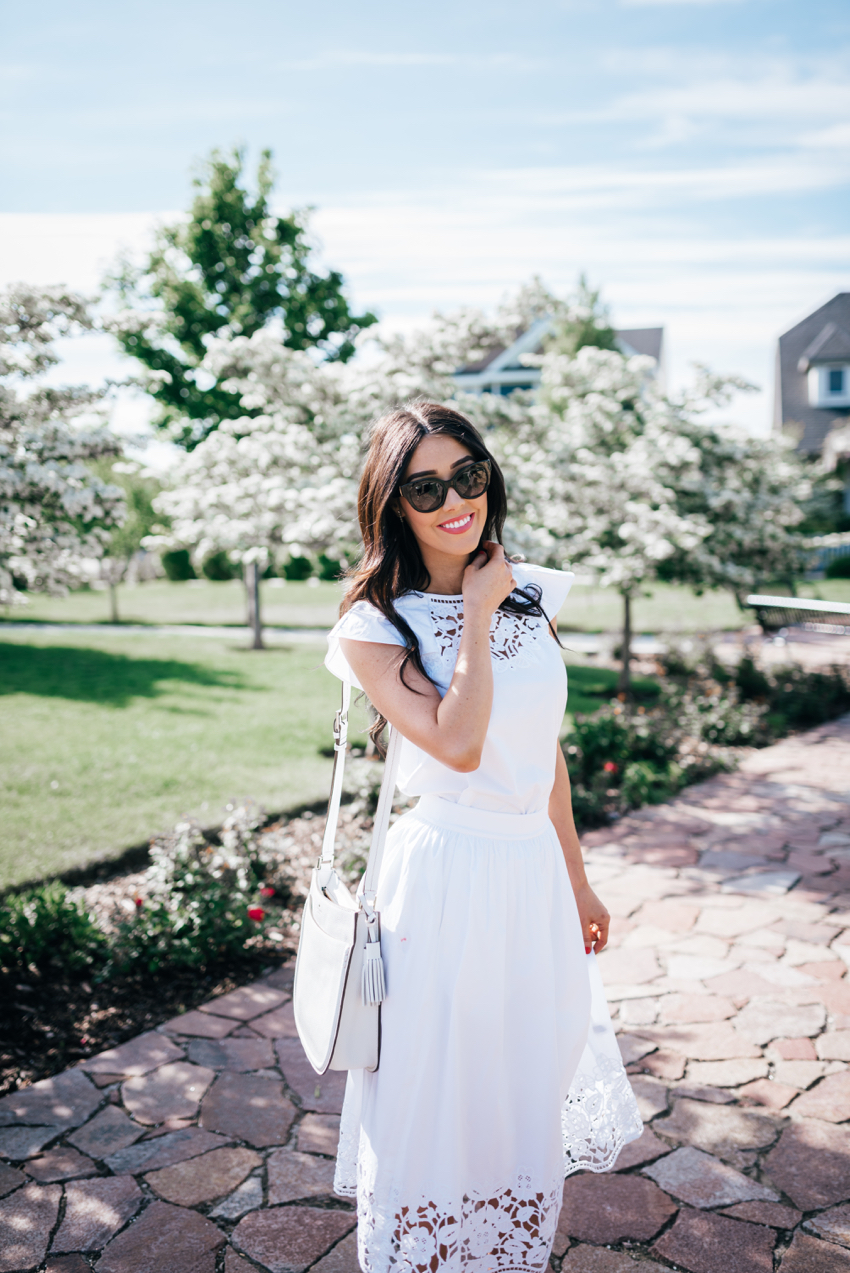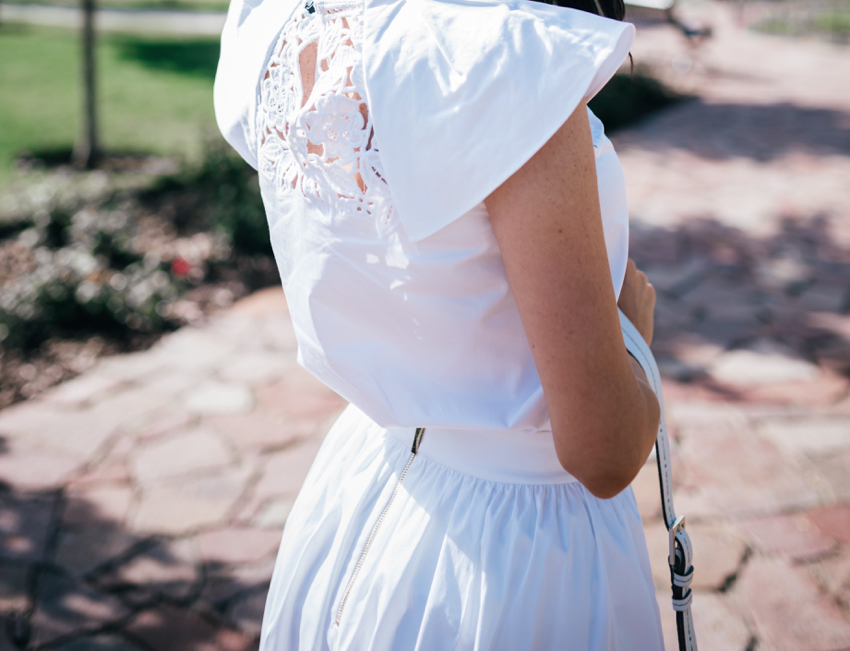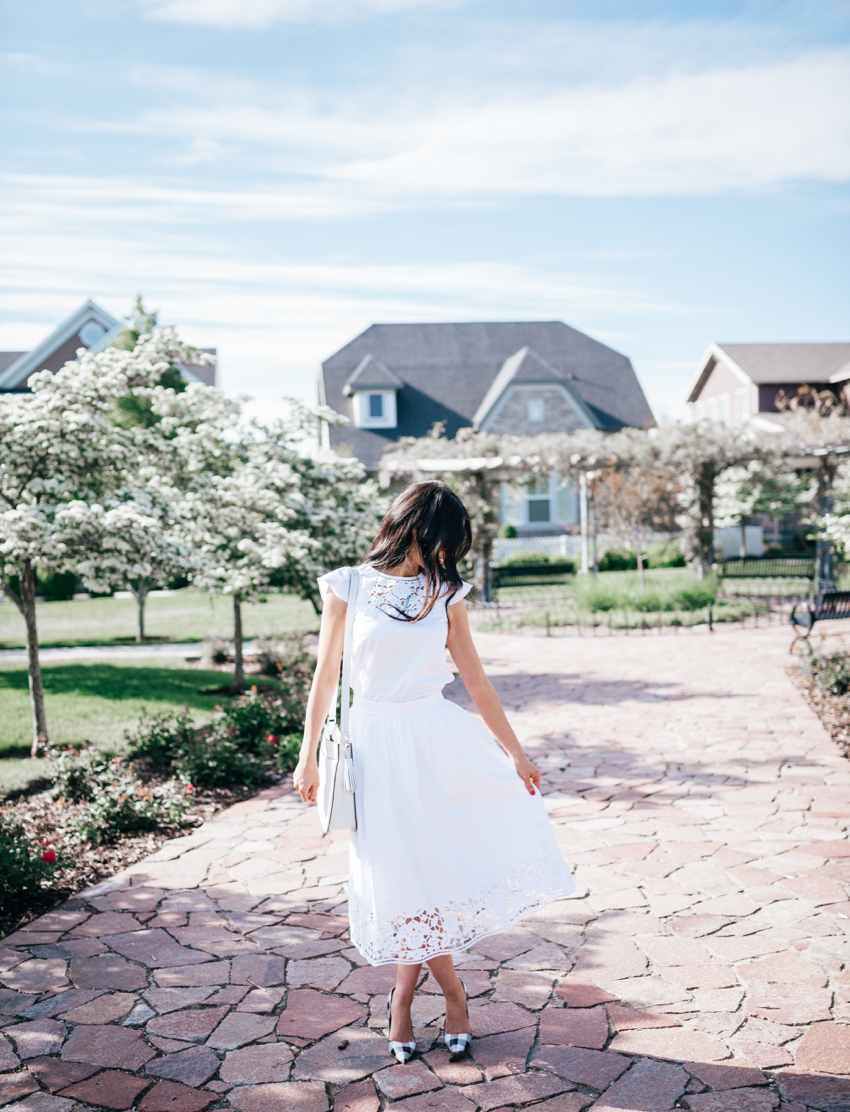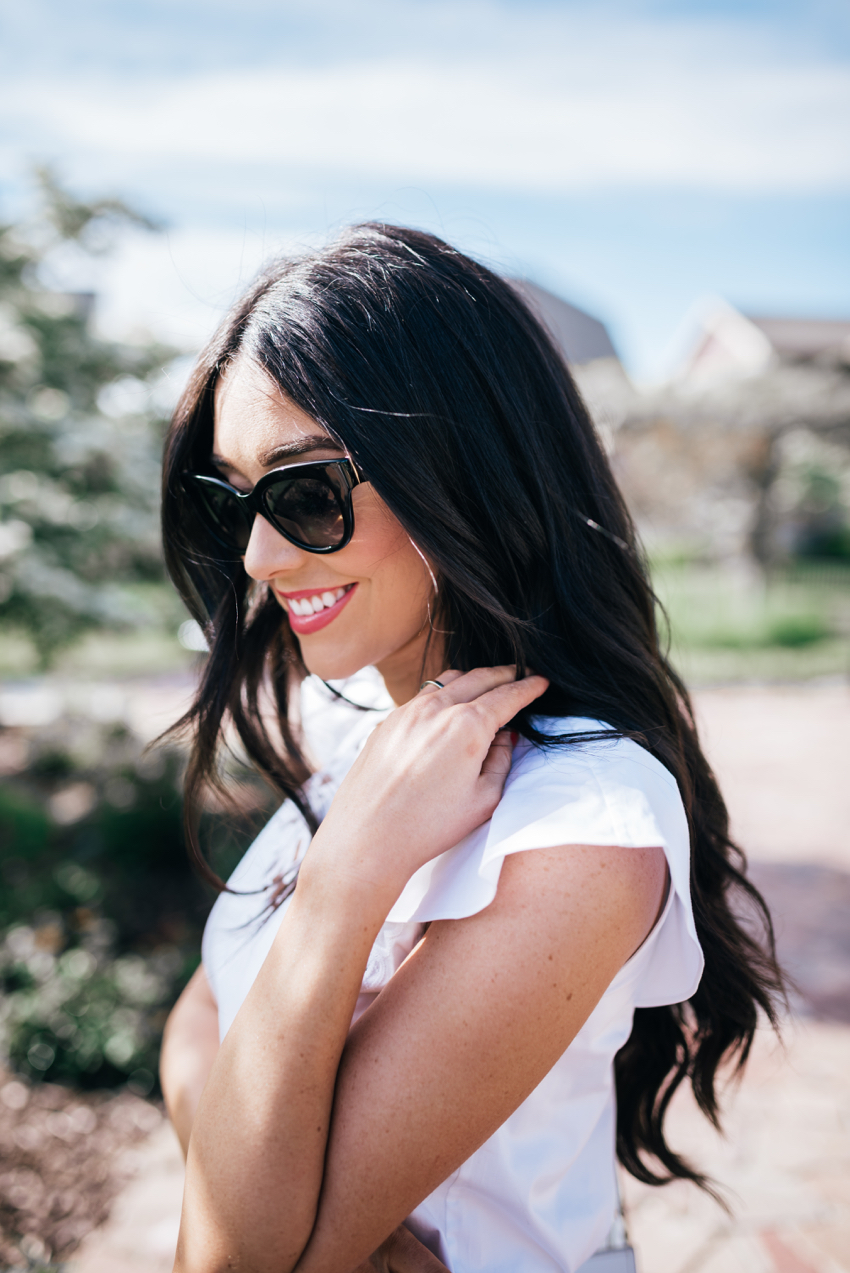 LADY IN WHITE WITH KATE SPADE NEW YORK
SKIRT  ||  BLOUSE  ||  PURSE  ||  SUNGLASSES   ||  HEELS  ||  EARRINGS  ||  LIPS
||   SHOP THE LOOK   ||
It is no secret that I am a huge fan of Kate Spade New York! The thing that I love the most is the sophistication & playfulness it offers. I have teamed up with Kate Spade New York to share with you guys this summer outfit of mine. This outfit is more on their classic & chic side but along with that I have plenty of items from them with the playful prints and colors! I feel that my style relates so closely to Kate Spade New York. I love classic outfits but I also love changing it up at times and adding a little edge.
Summer is by far my favorite season of the year! I dream of warm days on the beach, taking walks to the park with my little ones, wedding season, picnics on the lake, s'mores around the fire, and romantic date nights with my lover. My husband and I are in heaven when summer comes along! We always make it a point to go out on date night once a week and try to make it special by dressing up and going some where nice! As soon as I saw this outfit I knew it would make for the perfect warm summer night!
As I envision summer outfits I think bright white, sunny skies, bold smiling lips, sun-kissed skin, and colors that light up the day! When I first spotted this Nya Skirt online here I instantly had to have it! I must this one of my must haves, hands down. I'm obsessed with the detailed trim at the bottom! I scrolled a little more and found this Nichole Top is was a home run! I love a skirt & blouse combo! I also love that these two pieces would look amazing by themselves too. I wanted to go with more of a classic B&W look and if you guys have been following me for awhile now know that's my bread & butter. So these Licorice Heels were a must! I love the gingham! They scream summer and who doesn't like that? Last but not least, the bag! Just as important as the outfit itself. I love love love this Kate Spade New York Purse. It comes in this white, light blue, beige, navy, and black. It is the perfect summer bag for any occasion!
||   SHOP THE LOOK   ||