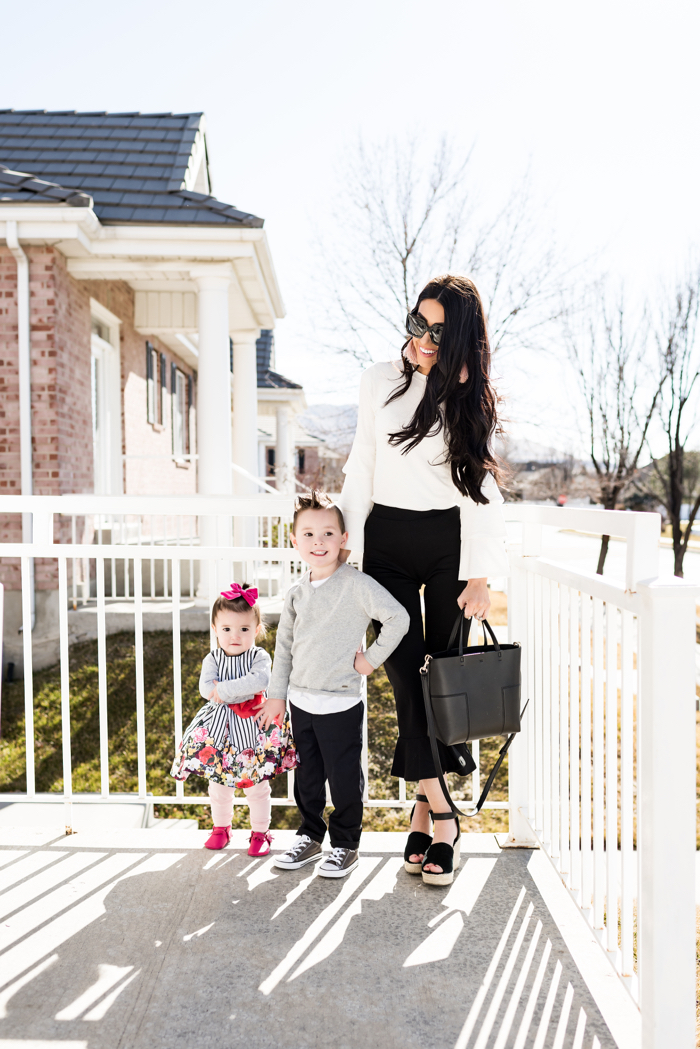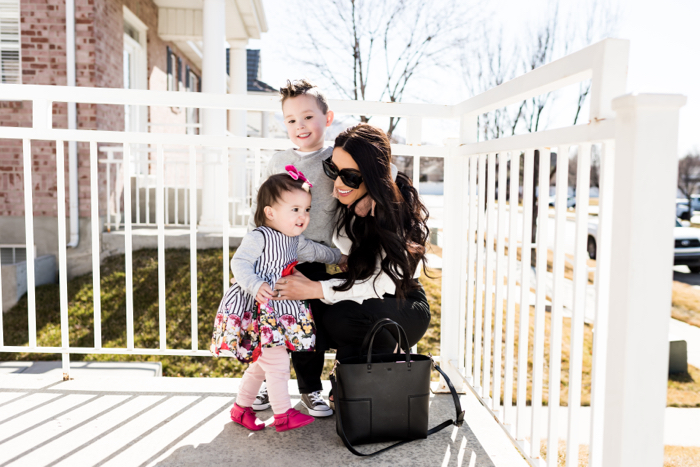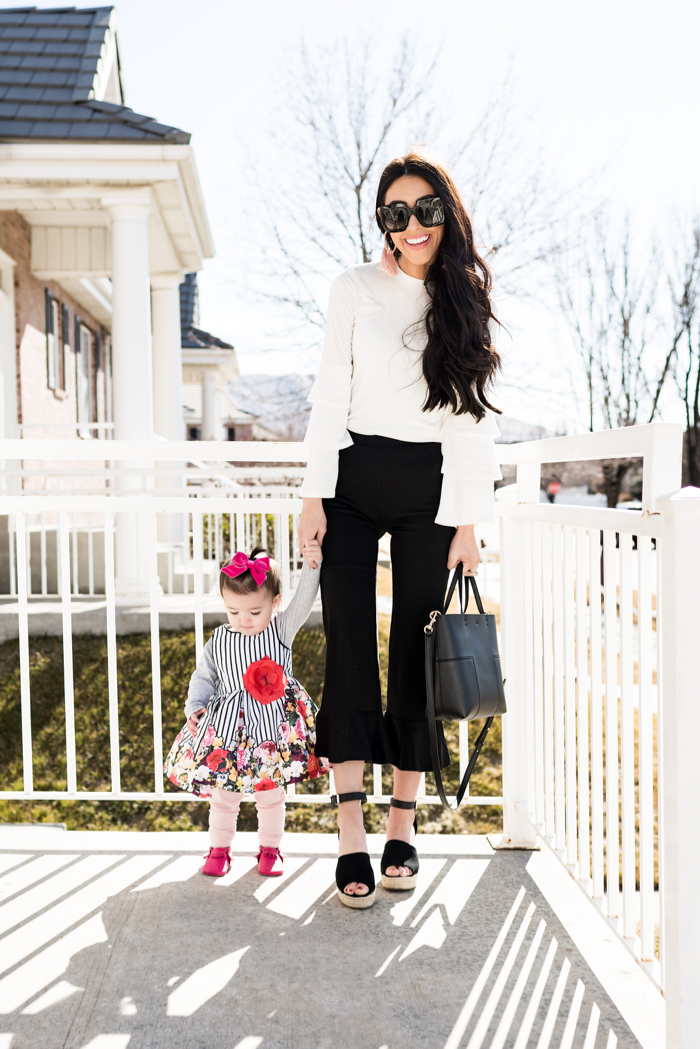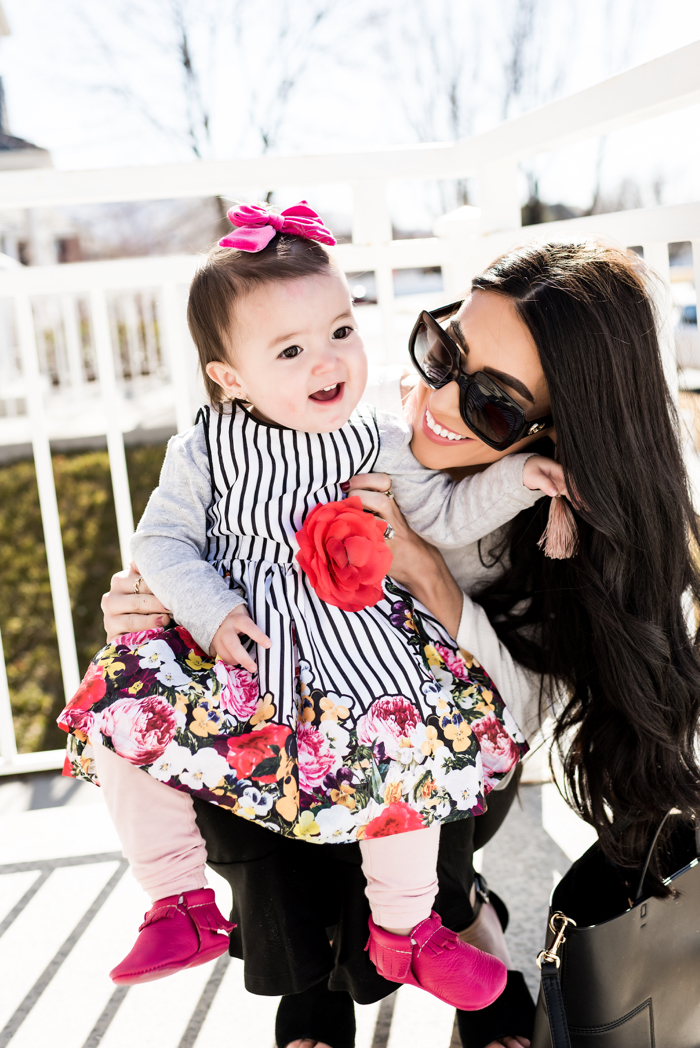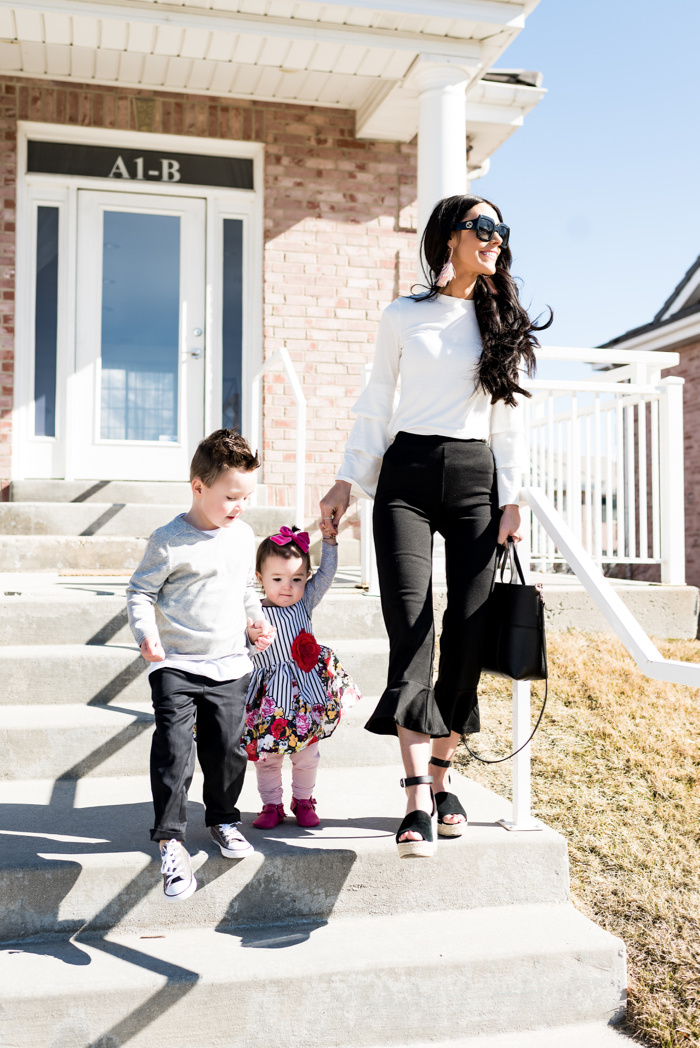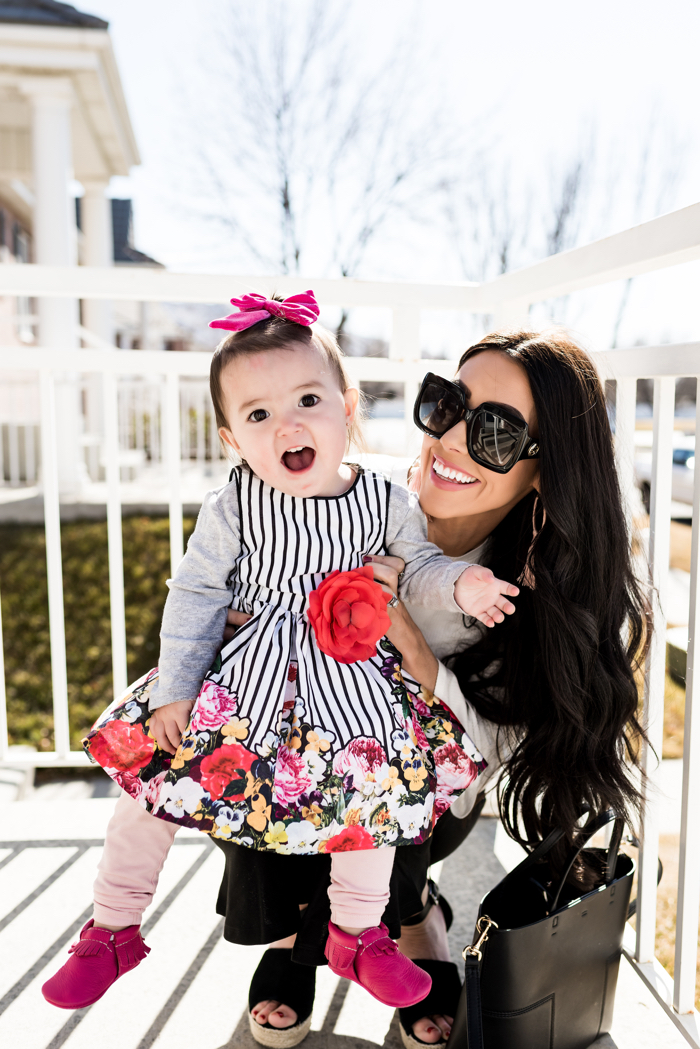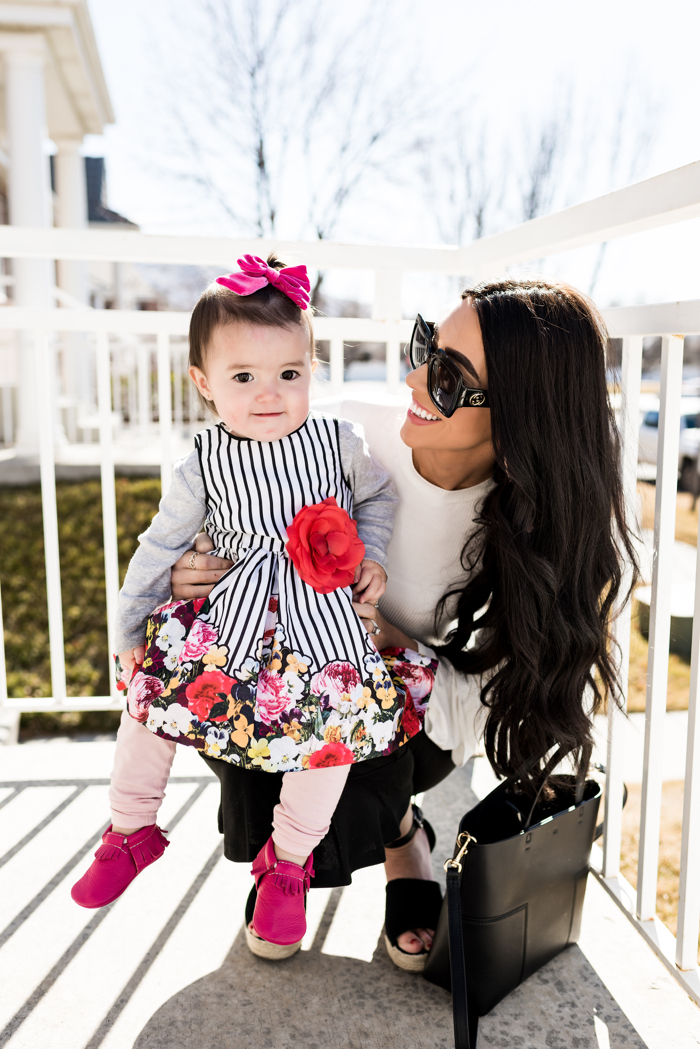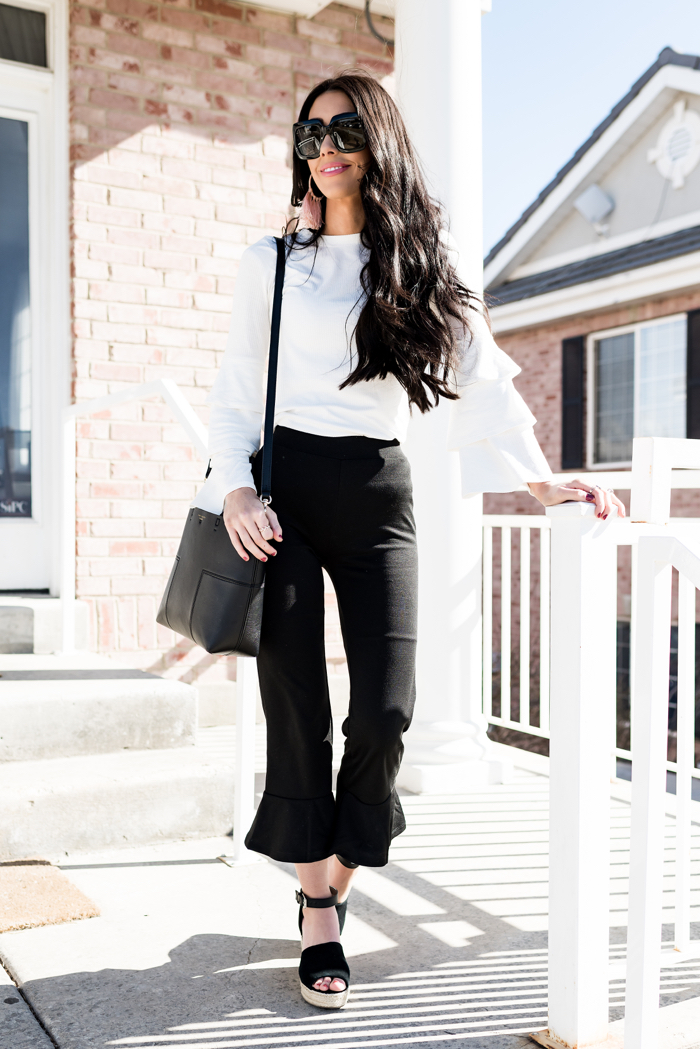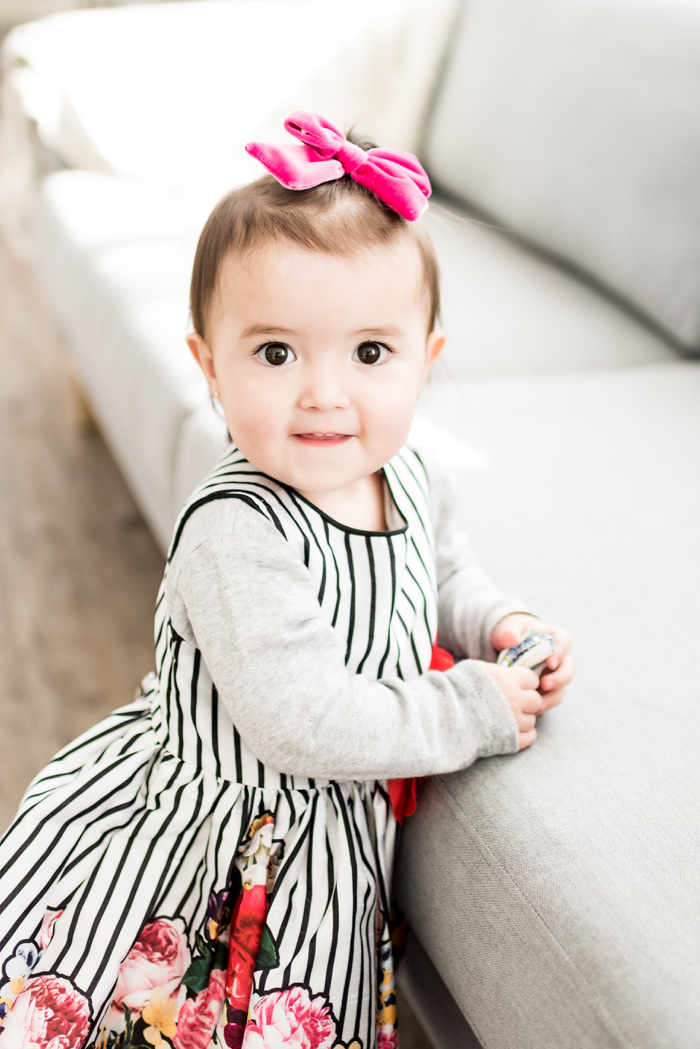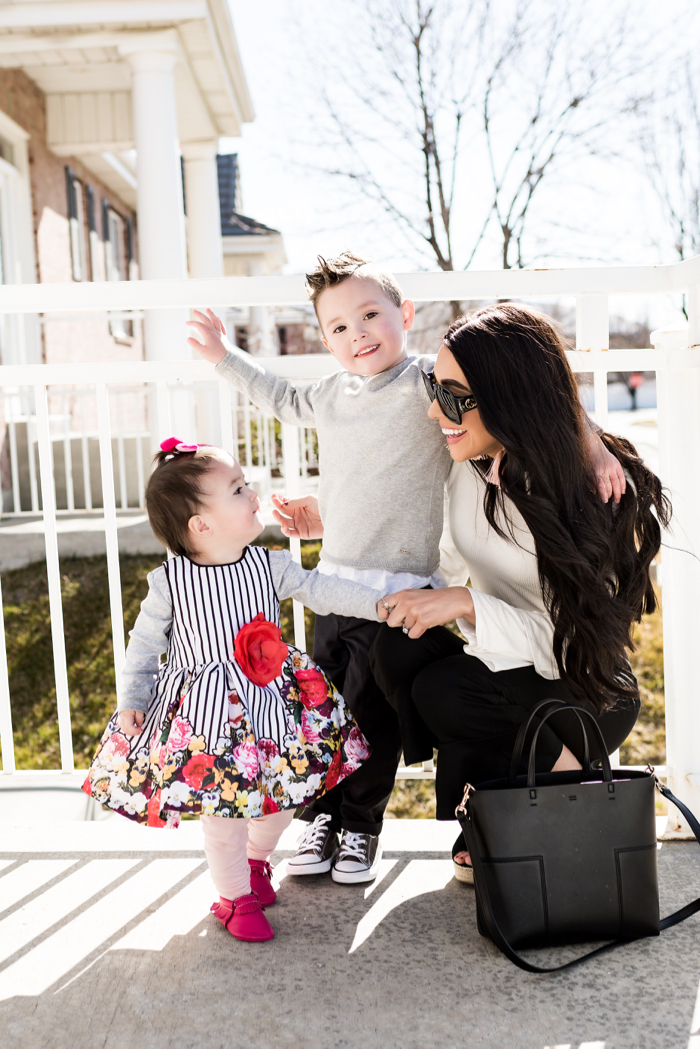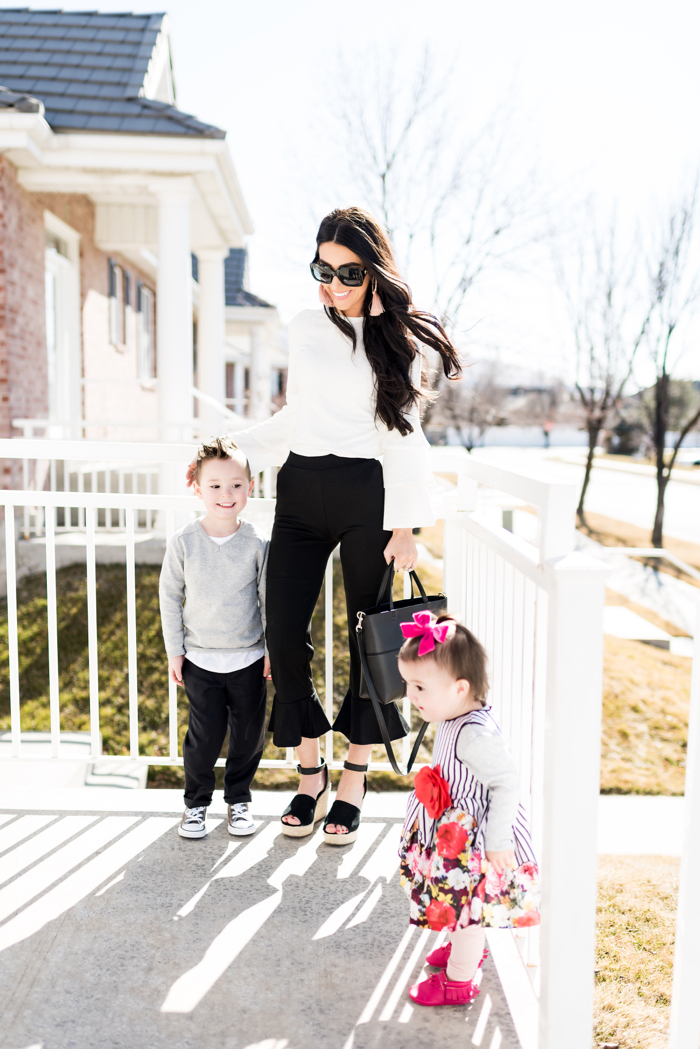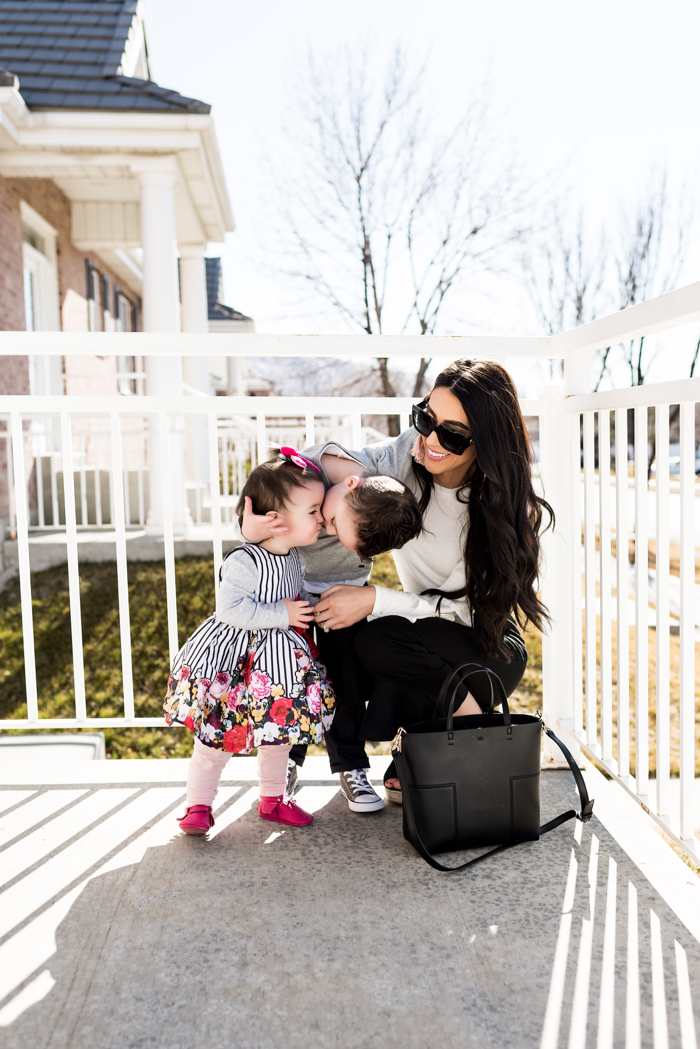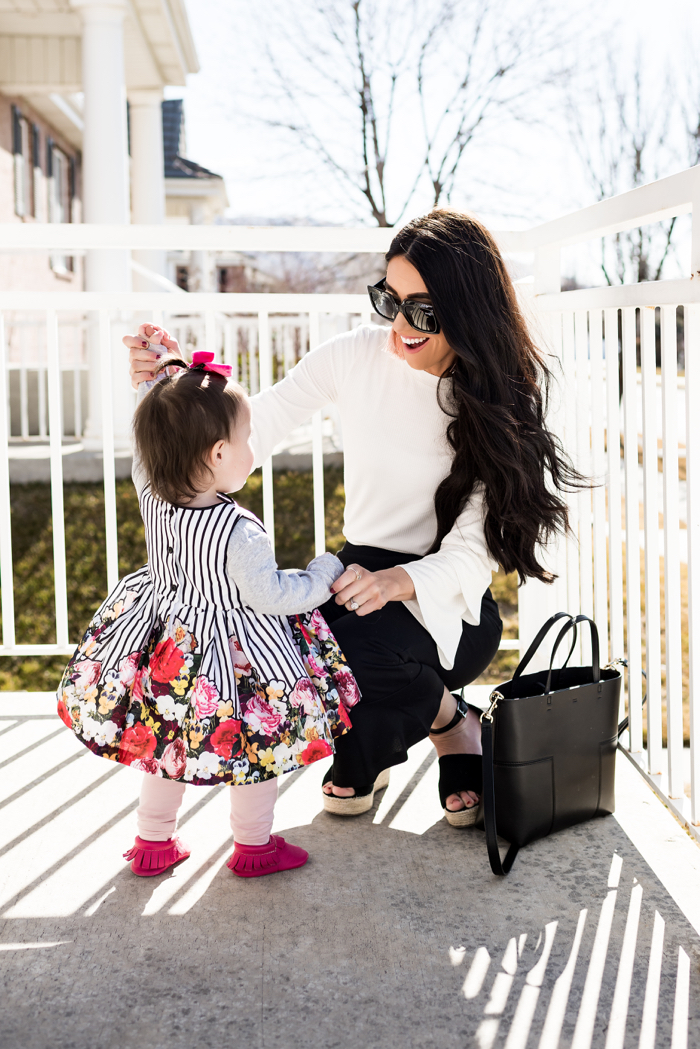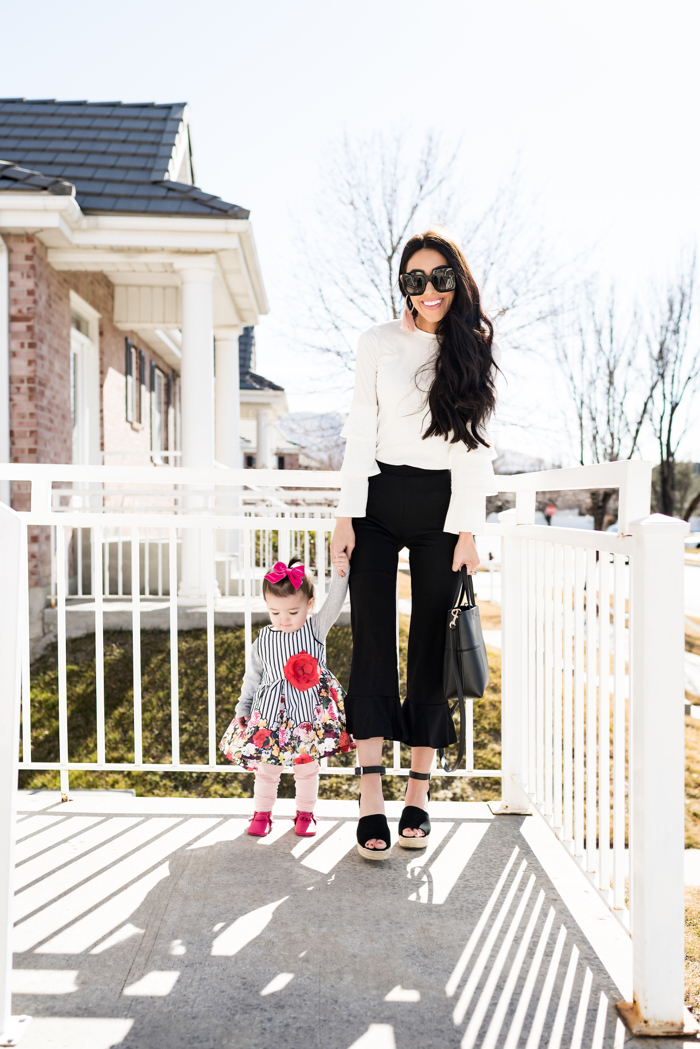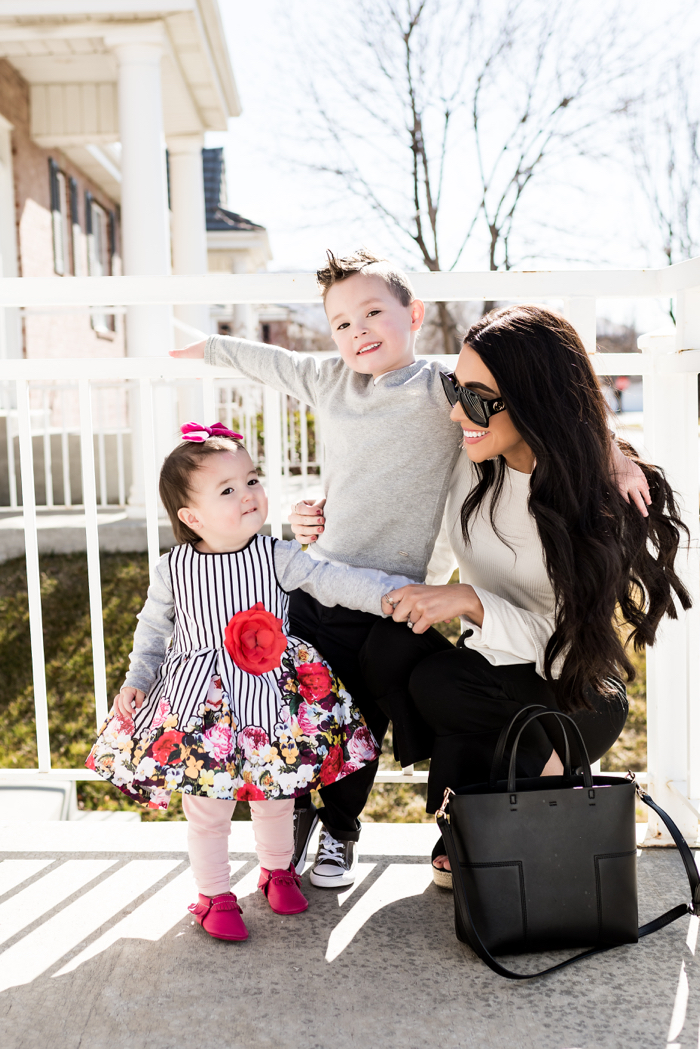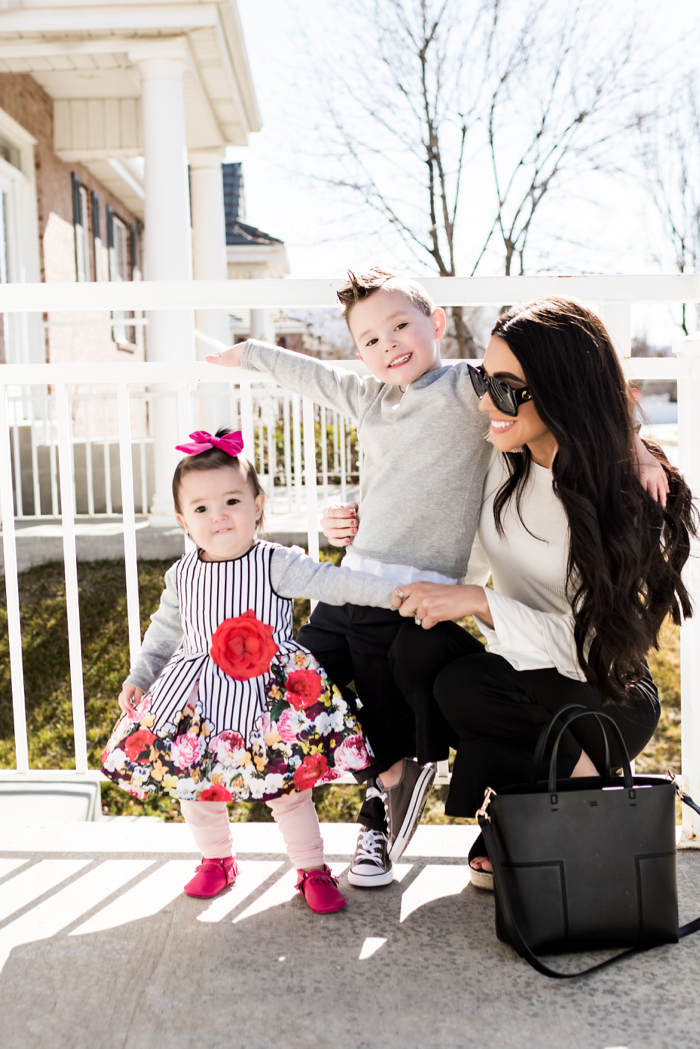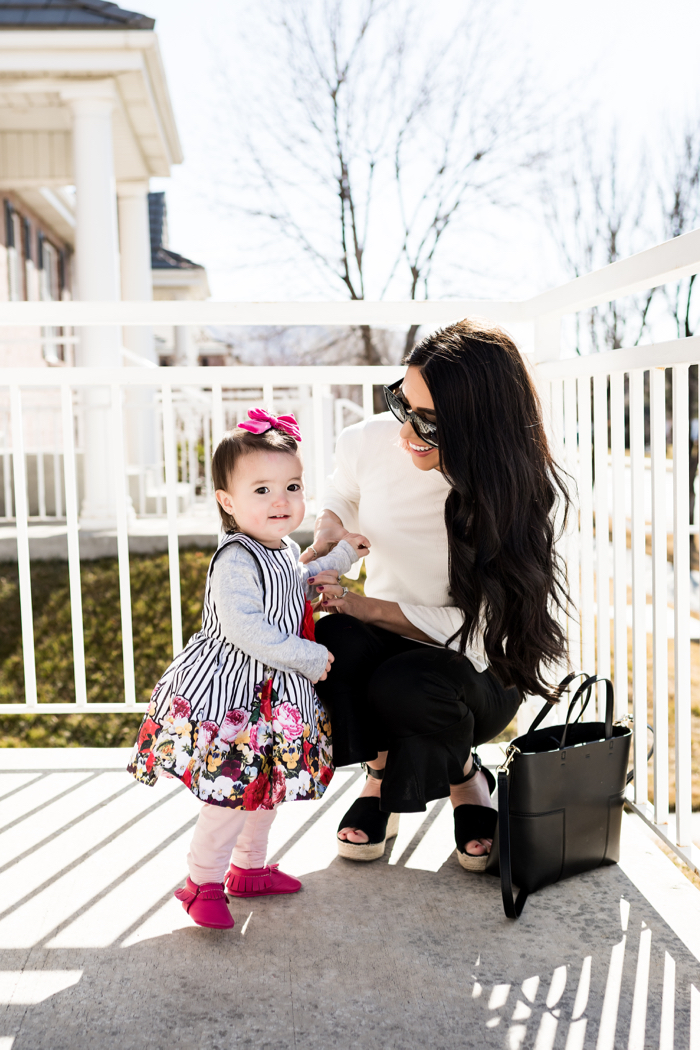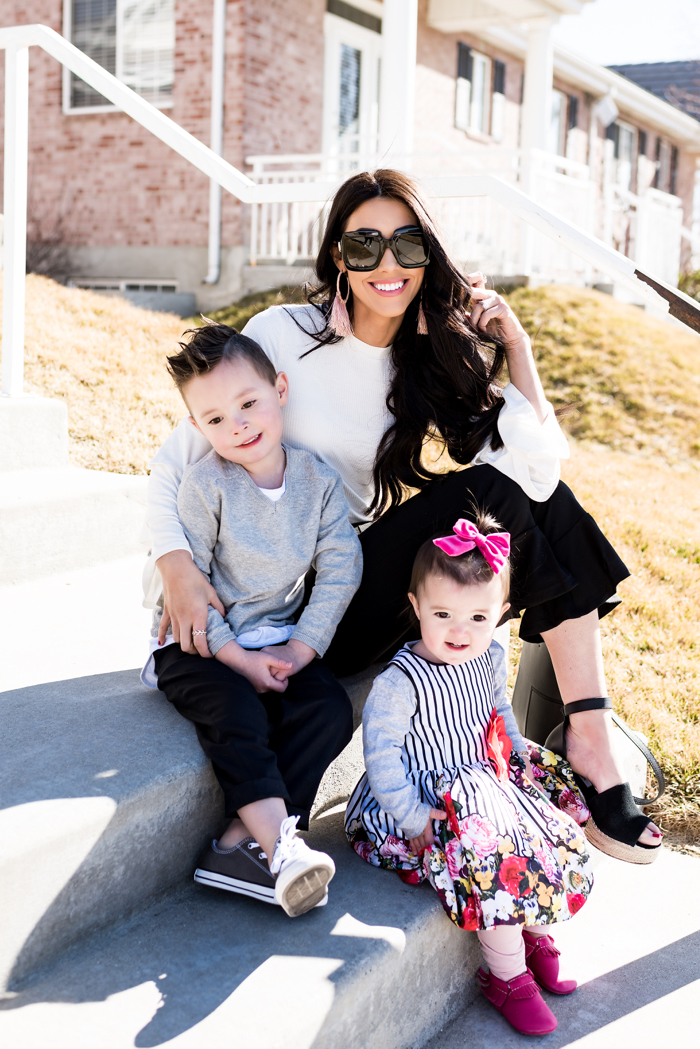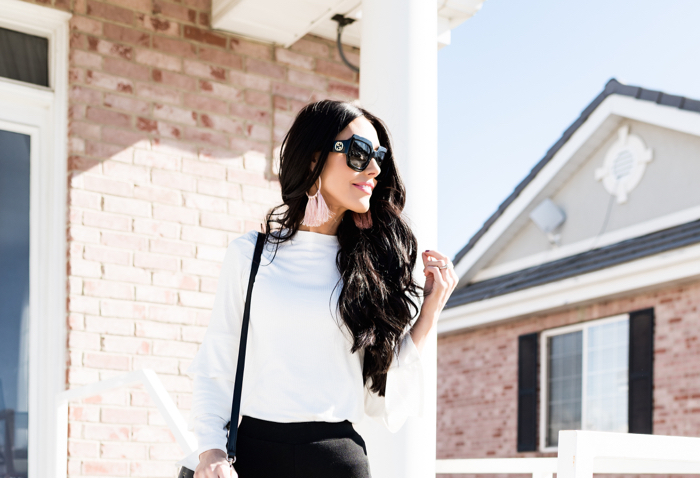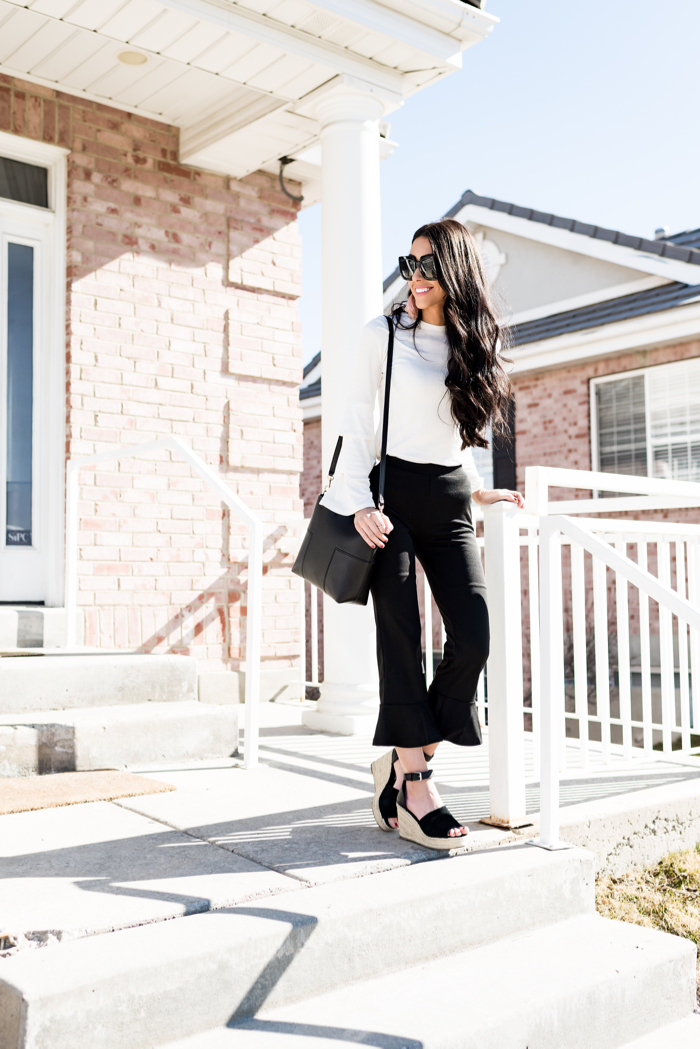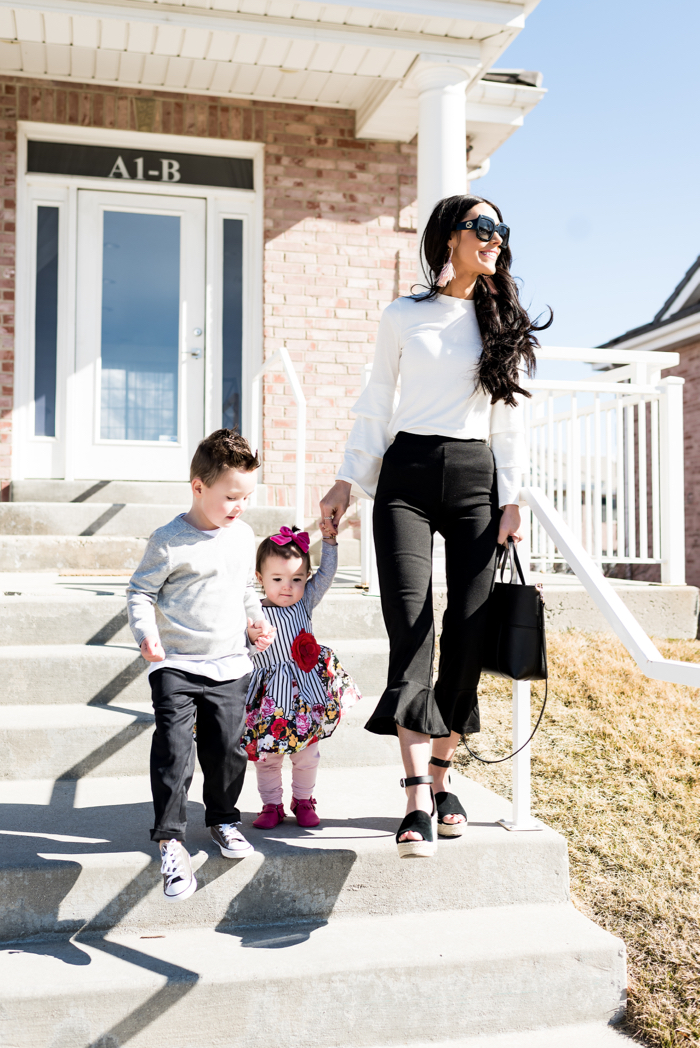 Spring is right around the corner and I don't know if anyone is more excited than me! We are so ready for the warmer weather and long days at the park! It has been a cold winter and it's time for the sun to come out. We took advantage of a sunny day a few days ago to get outside and sport some of our new favorite spring looks from Nordstrom! My sweet little babies are each other's best friends and I love seeing them play together. Mason loves to teach Monroe new games and is always telling her she loves him. She absolutely adores her brother and follows in his footsteps! Monroe has been all about dressing up lately and she loves her bows! This little girl is all about her shoes and bows and I am absolutely loving every single minute of dressing her up!
Mason loves his Converse, which I feel are perfect shoes for little boys! They are super lightweight and if they ever get dirty, I throw them in the washer and they're good as new. Nordstrom has the best selection of kids shoes, which makes it easy for me since my babies are constantly playing all the time and go through shoes non stop!
I've been so attached to shoulder bag for months now. It is such a perfect size for mommas on the go! I can throw wipes, lip gloss, my wallet, and snacks in there and still have plenty of room for everything else that my purses accumulate throughout the day! Let's talk about how adorable these pants are?! They add just enough sass to any outfit! Seriously, all you need to do is pair these pants with a t-shirt or you can totally dress it up with a pretty blouse and be ready for date night! I'm loving it! I hope you all are just as excited about spring as I am! Who doesn't love wedge weather?!
I have tons of adorable spring outfits coming your way, so stay tuned for what's to come! I love you all and I hope you have a wonderful week! XOXO, BM

Brittany
[show_shopthepost_widget id="3042156″]
Mason
[show_shopthepost_widget id="3042132″]
Monroe
[show_shopthepost_widget id="3042144″]