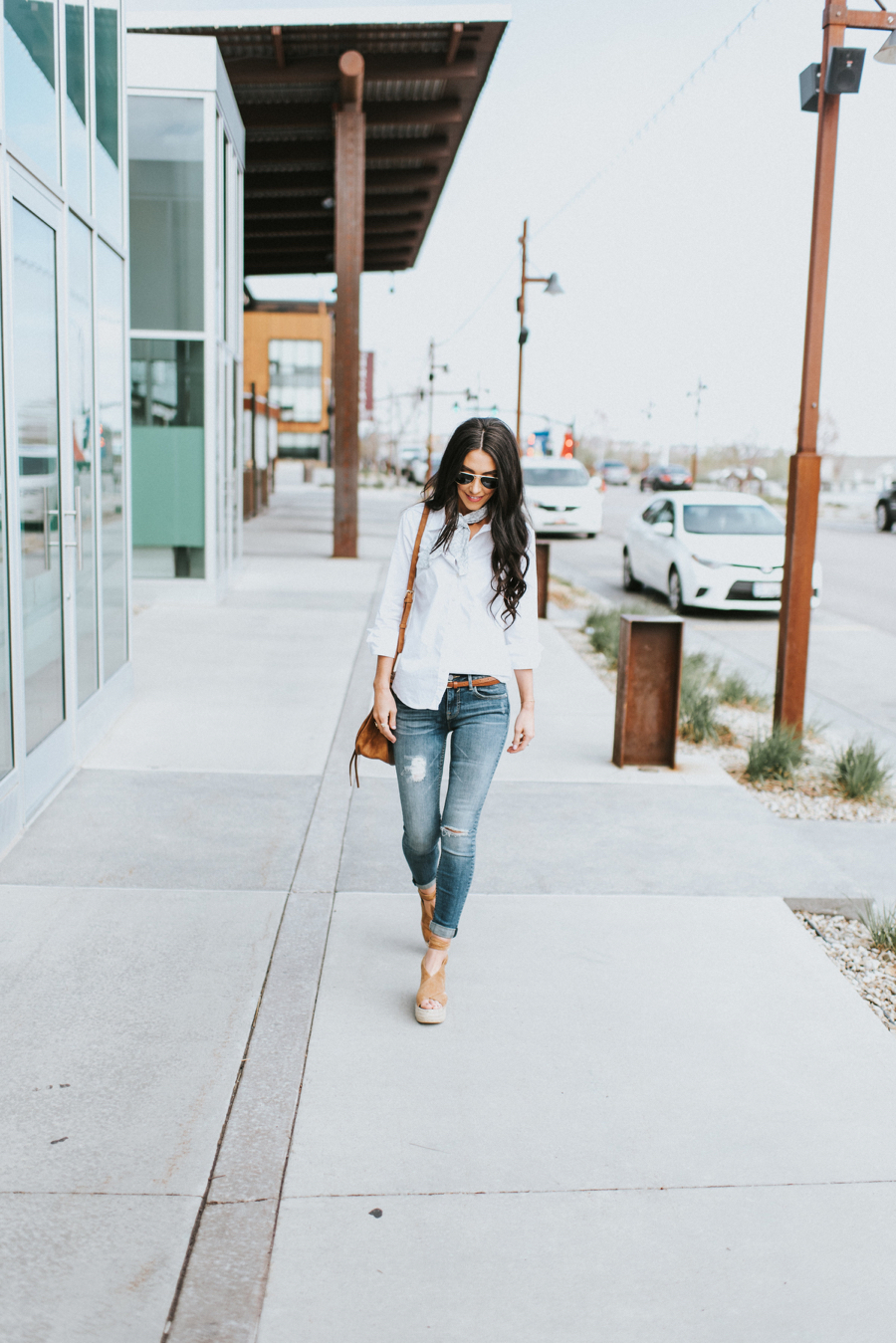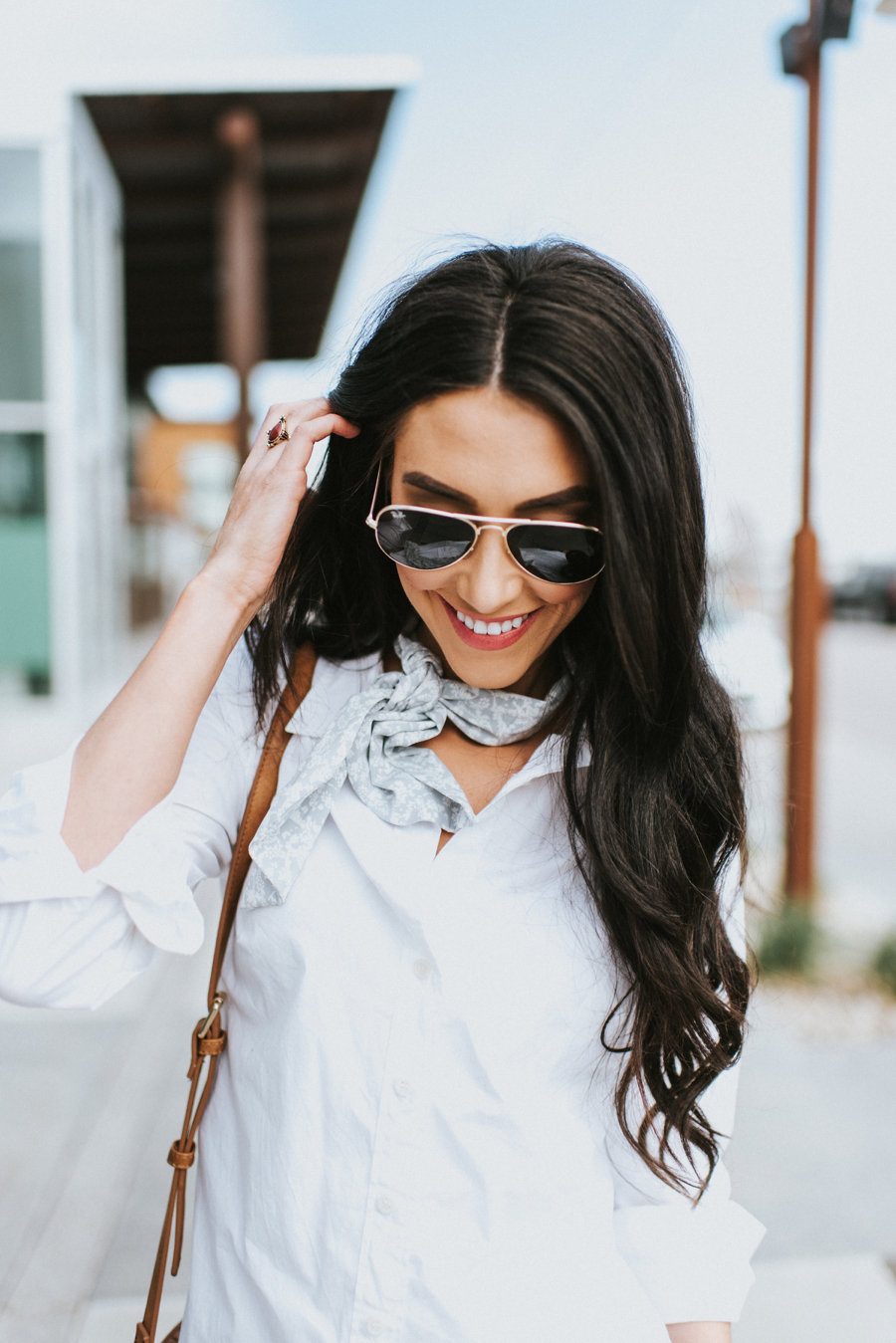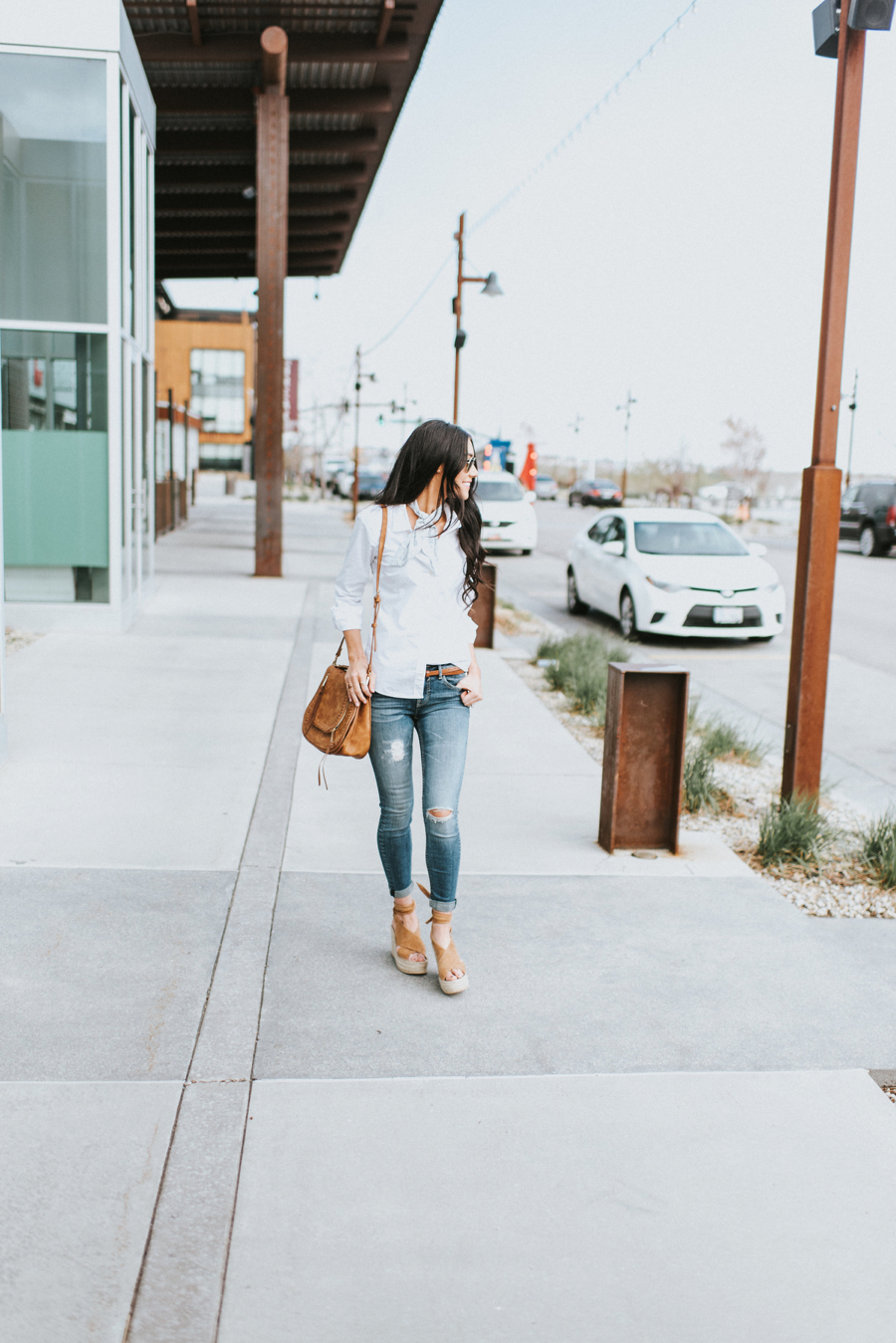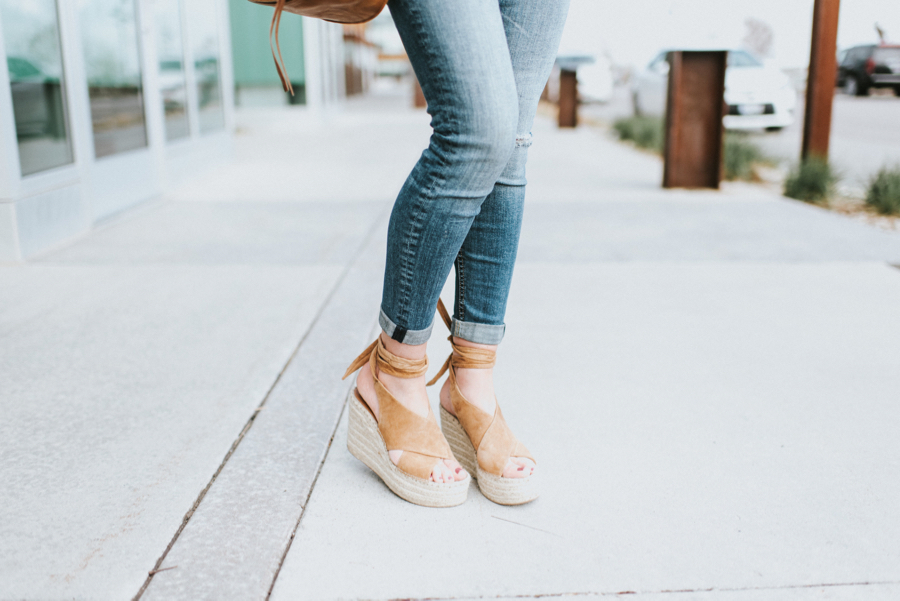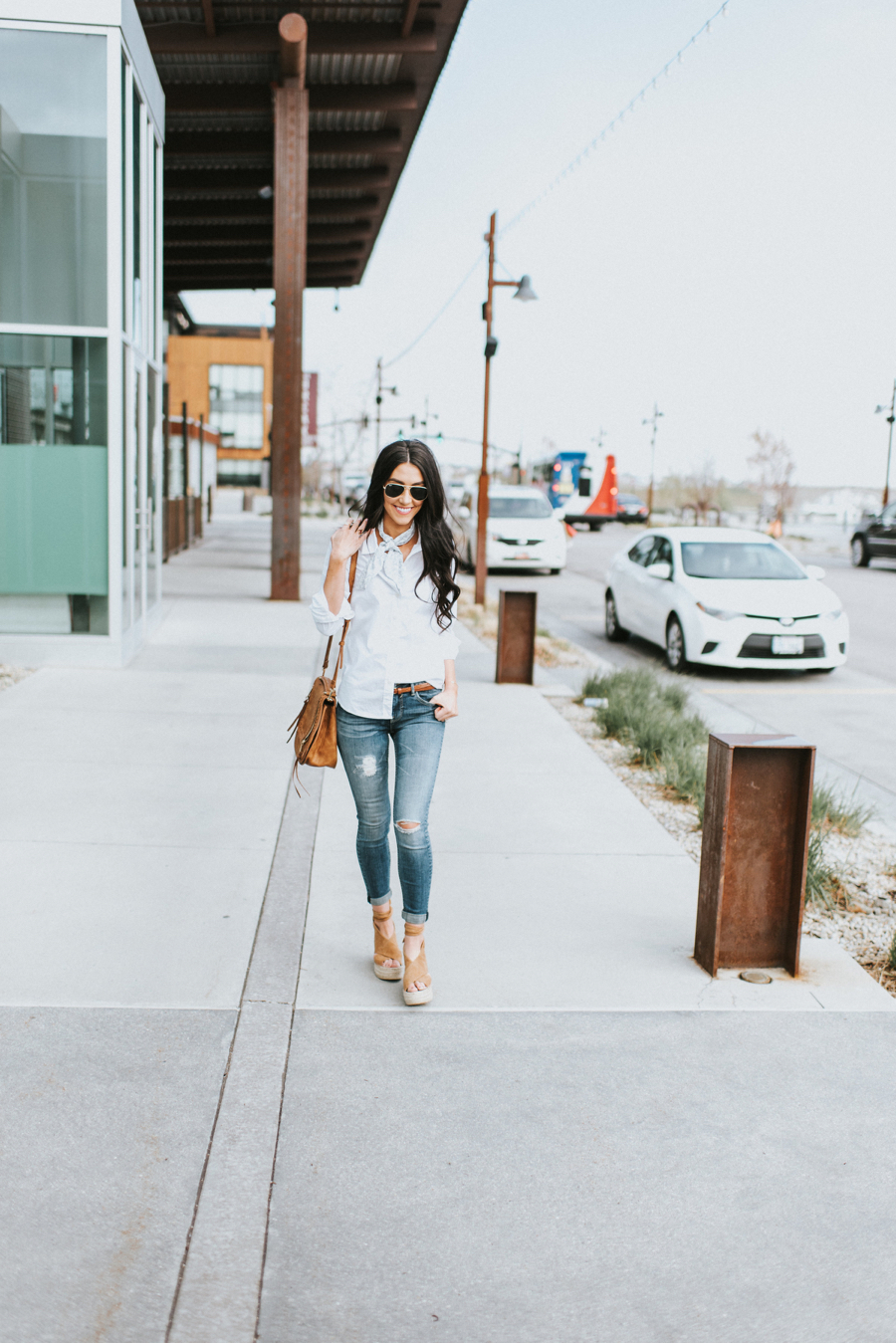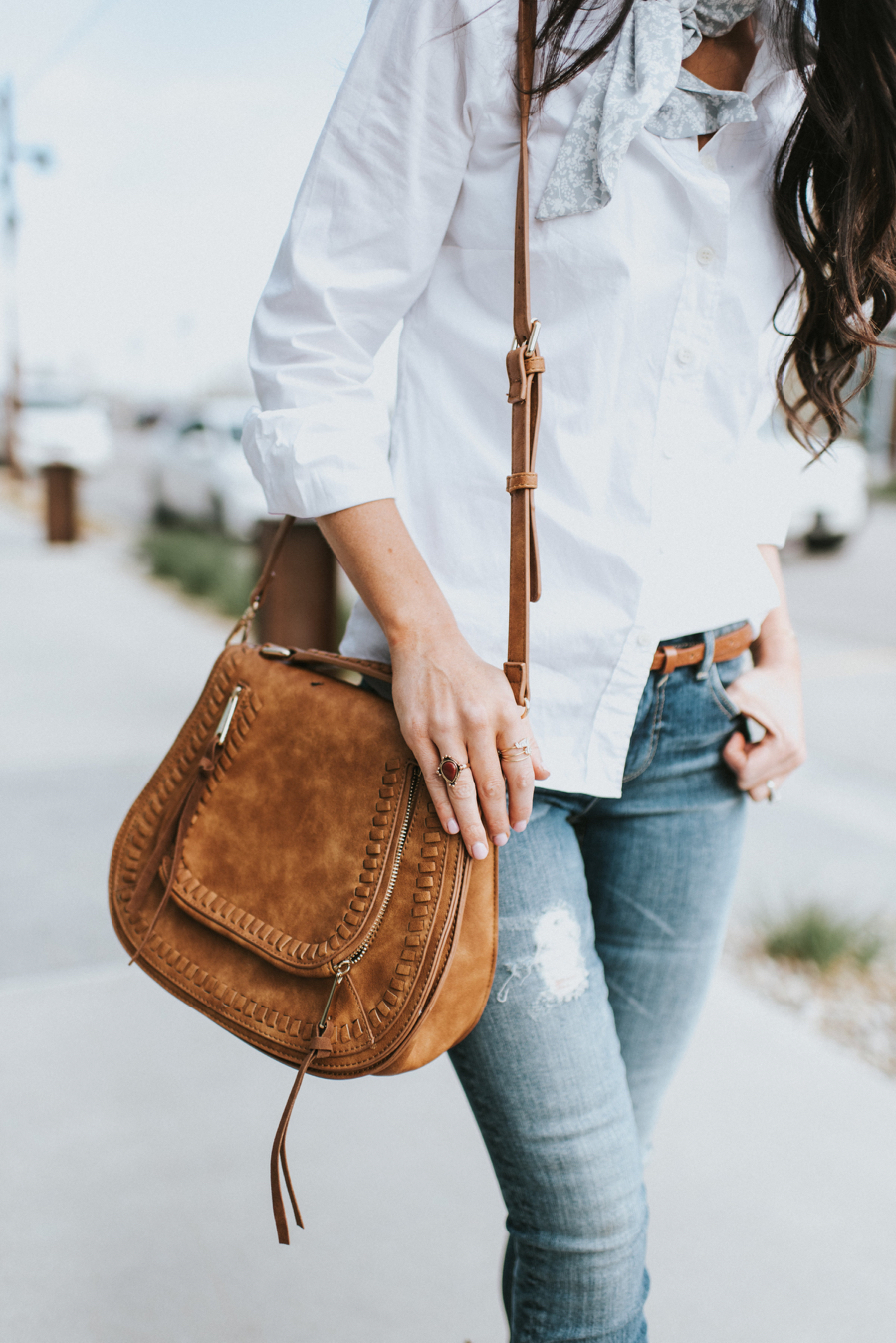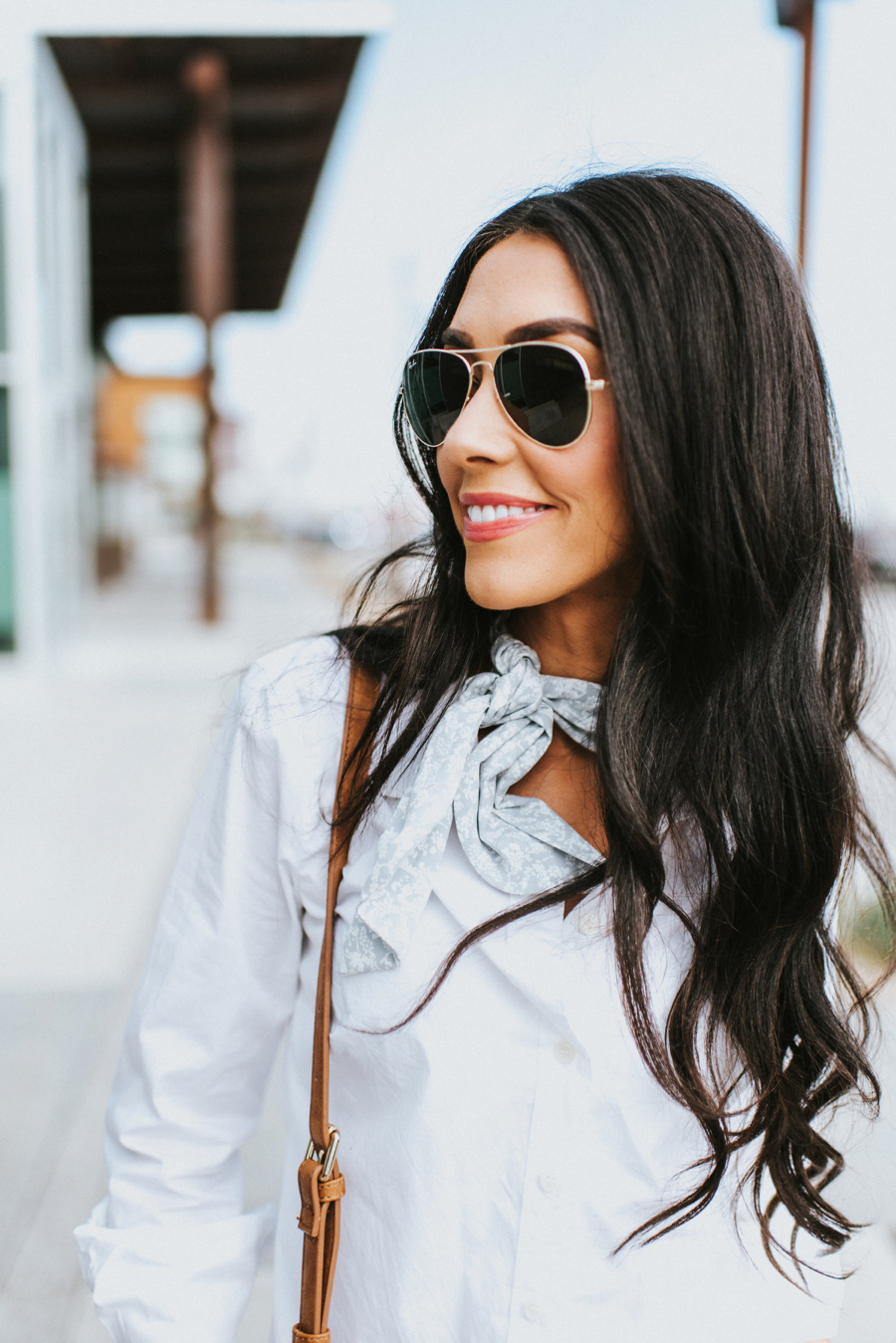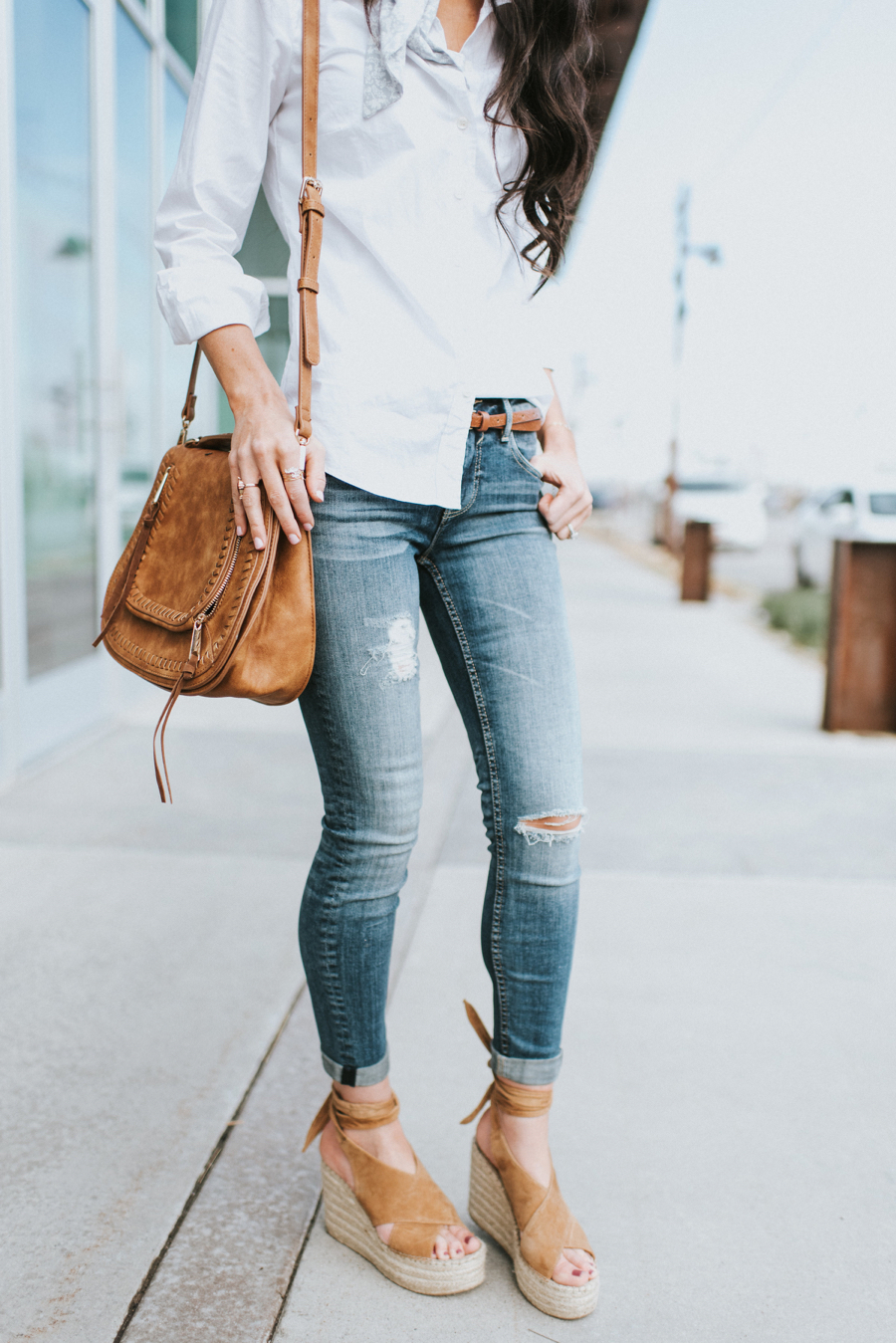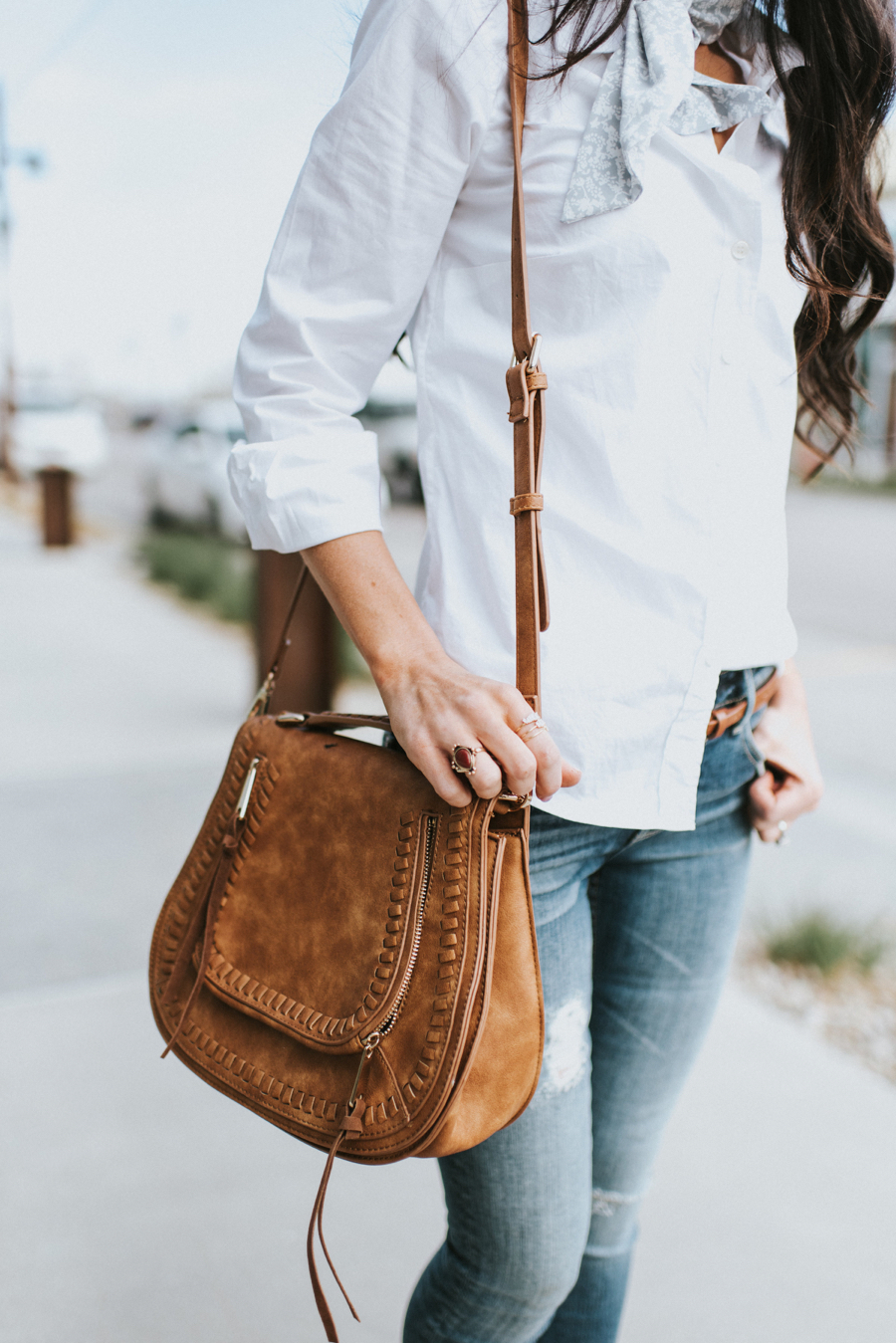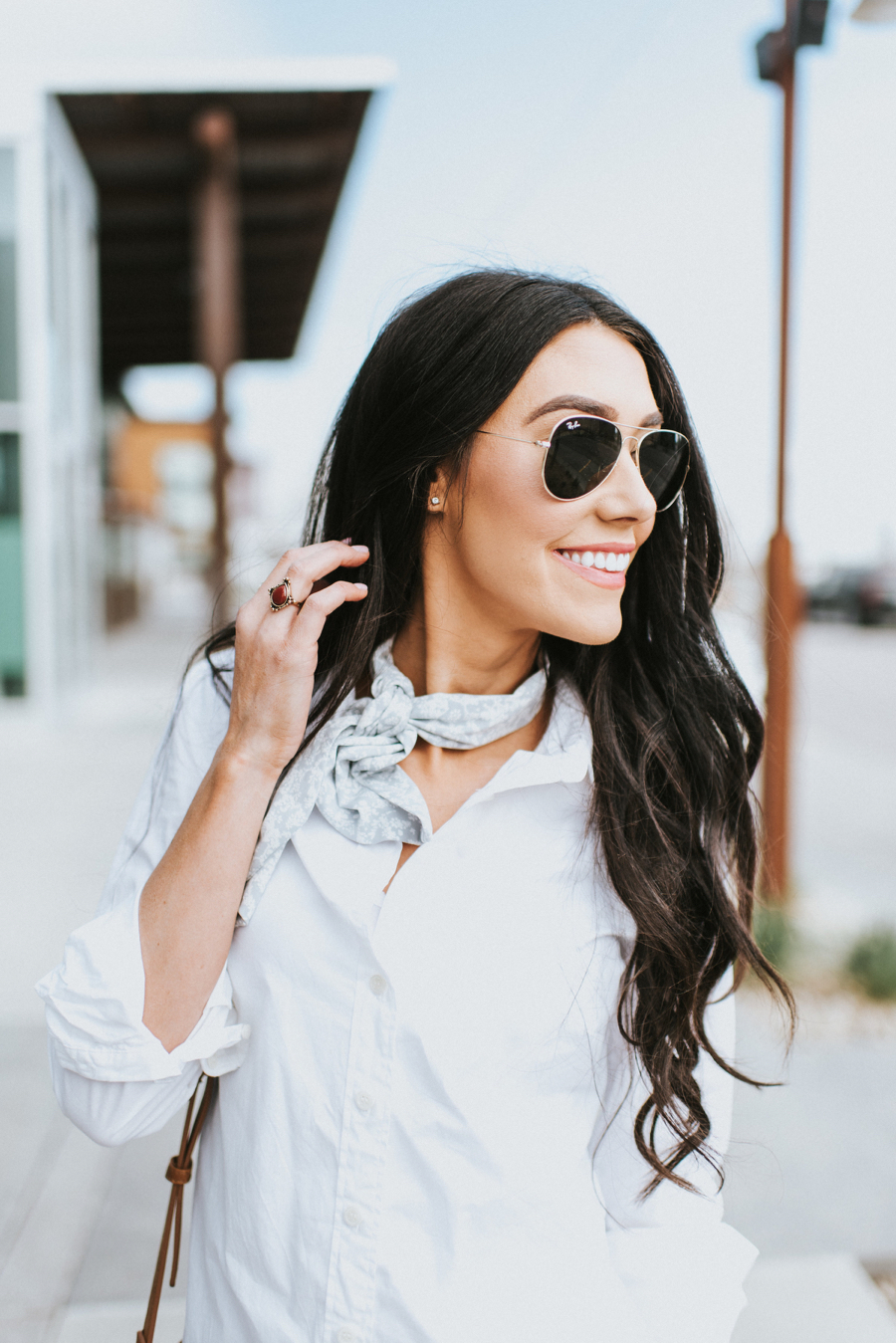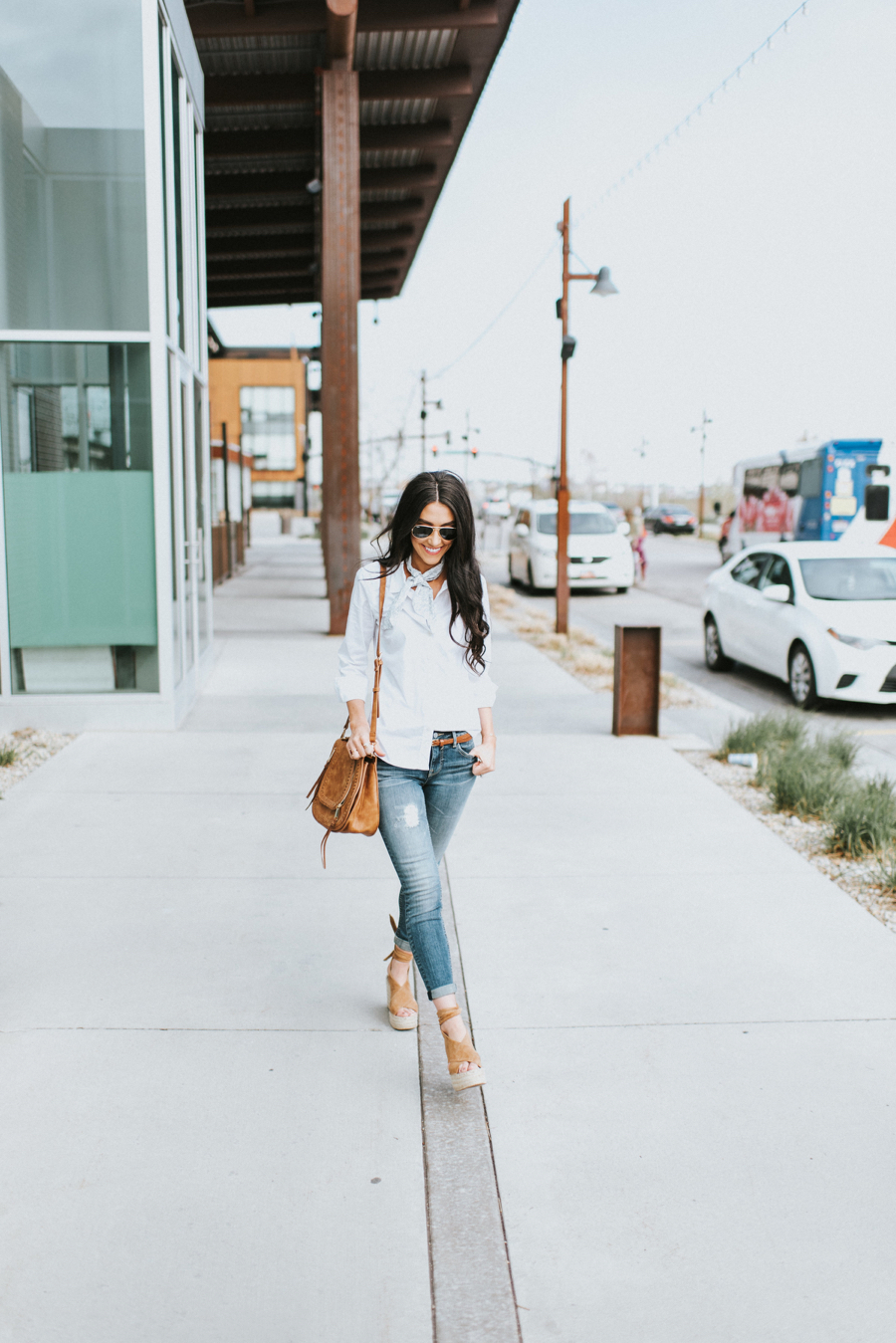 SHIRT  |  JEANS  |  SCARF (sold out, similar)  |  SHOES  |  SUNGLASSES  |  LIPSTICK  |  PURSE

Hi guys! Sorry it's been a second since I've been on here things have been so busy! But I just wanted to share this super simple outfit with you guys, some of my favorite neck scarfs right now, and how to jazz up a plain white button up!
I love the look of a white button up with a simple pair of jeans. Wearing a neck scarf and white blouse was perfect for today!
There is something so classy about it let alone effortless. The easiest way to dress is up is with a pair of shoes! We all know the wedges are so popular right now so that's what I went with! I know you guys see me wear these wedges all the time but I just love them and most of all they are so comfortable! They also come in a couple other colors!
Also I've been loving these little neck scarfs lately! They are such an easy touch to a plain blouse but I have also tied them onto my purses for a little extra touch!
I hope all is well with you guys! Thank you so much for all your love and support! Can't wait for some fun post to come! XO