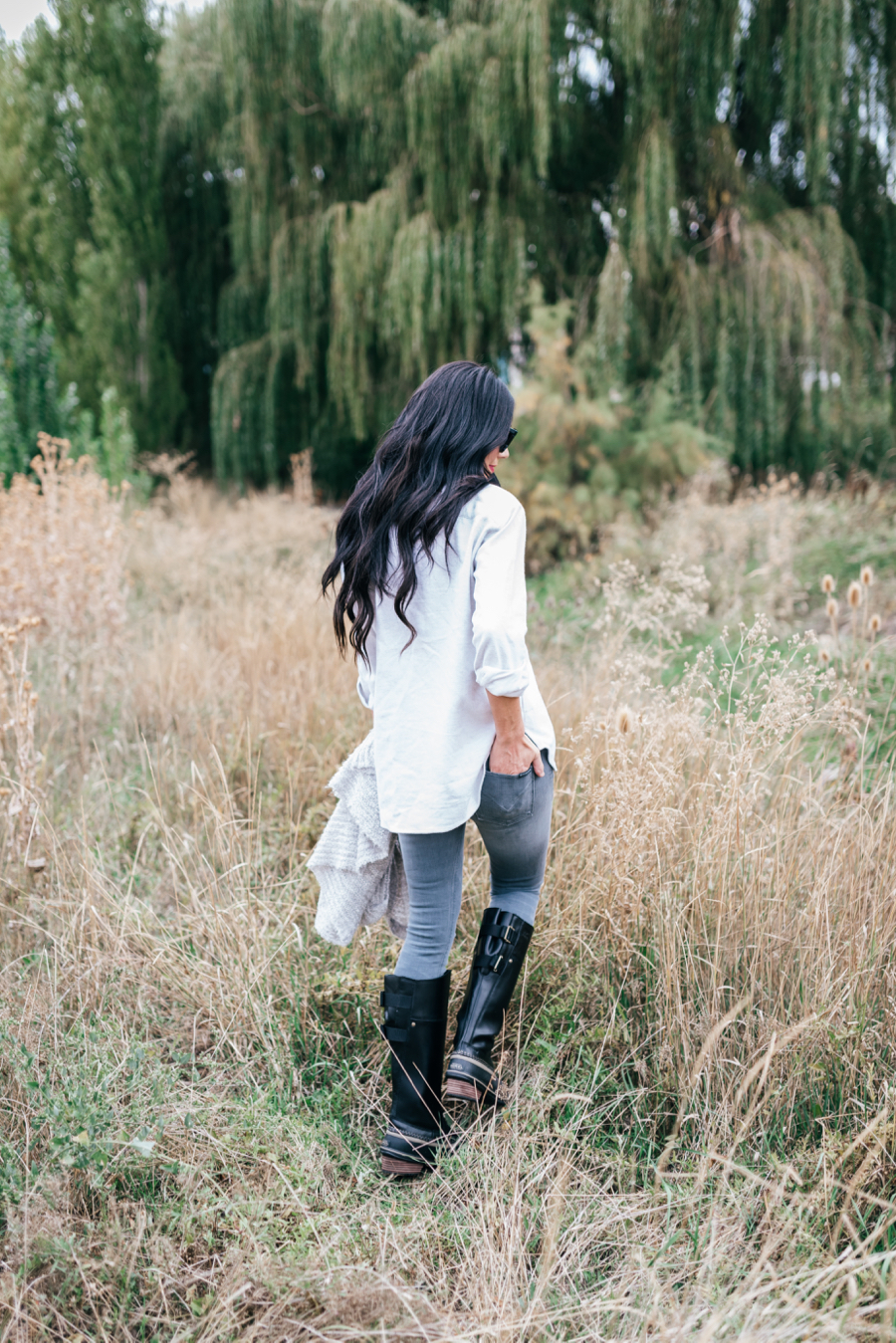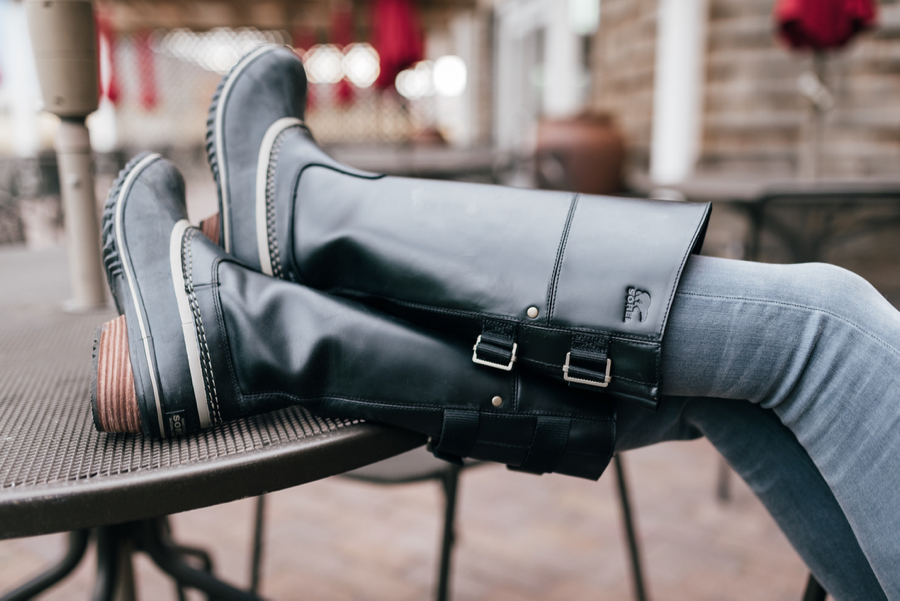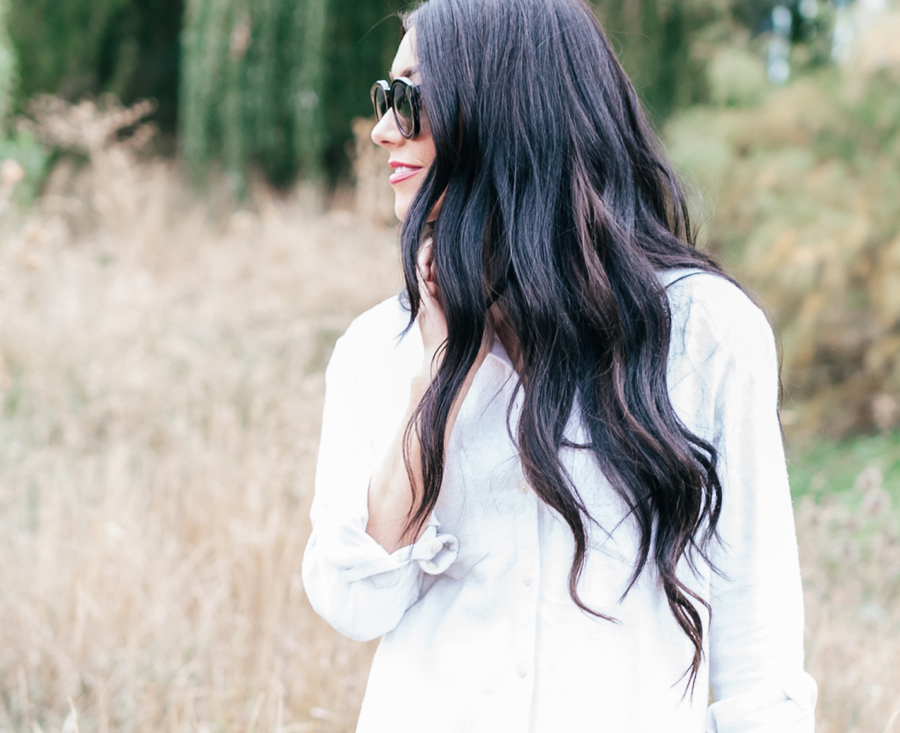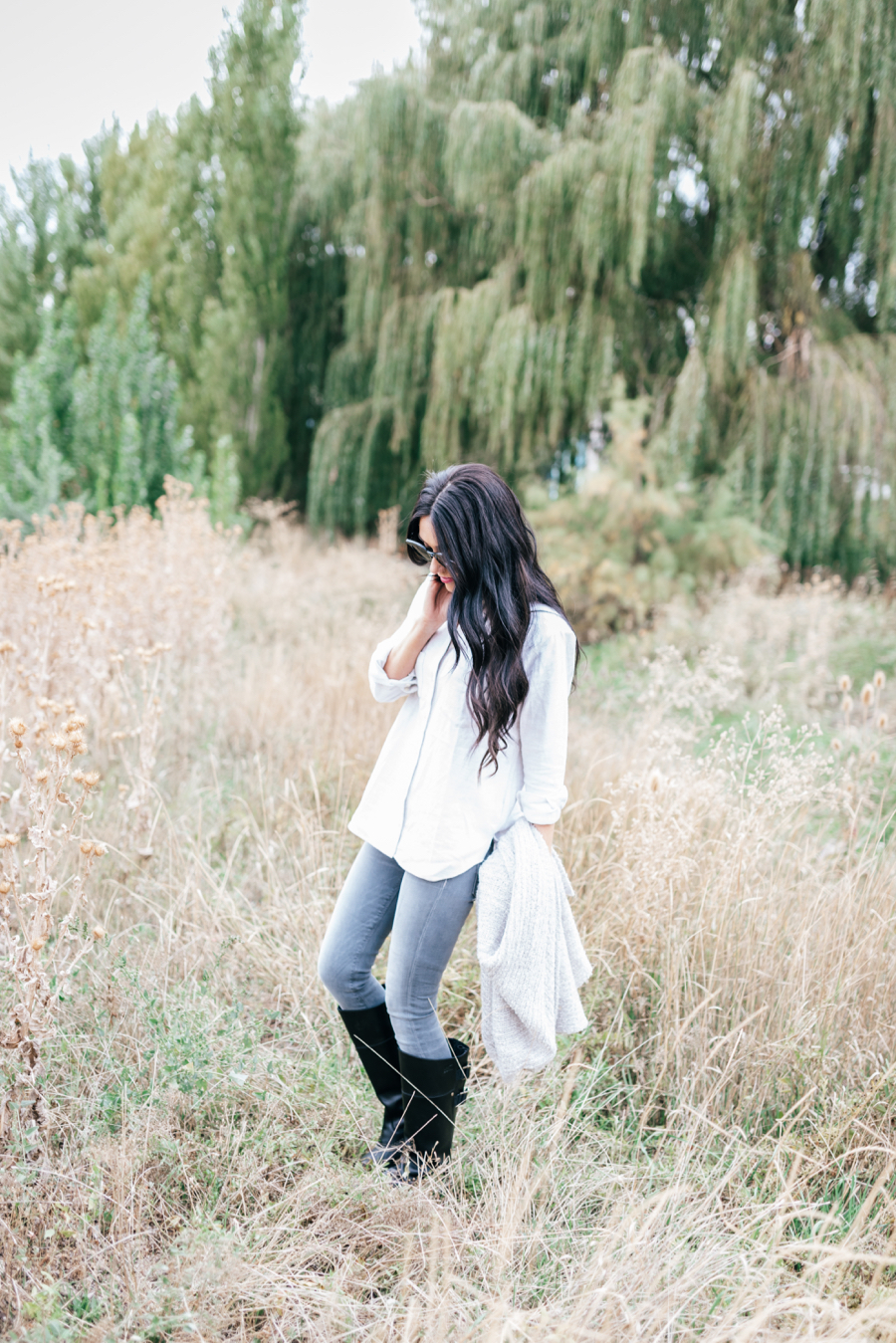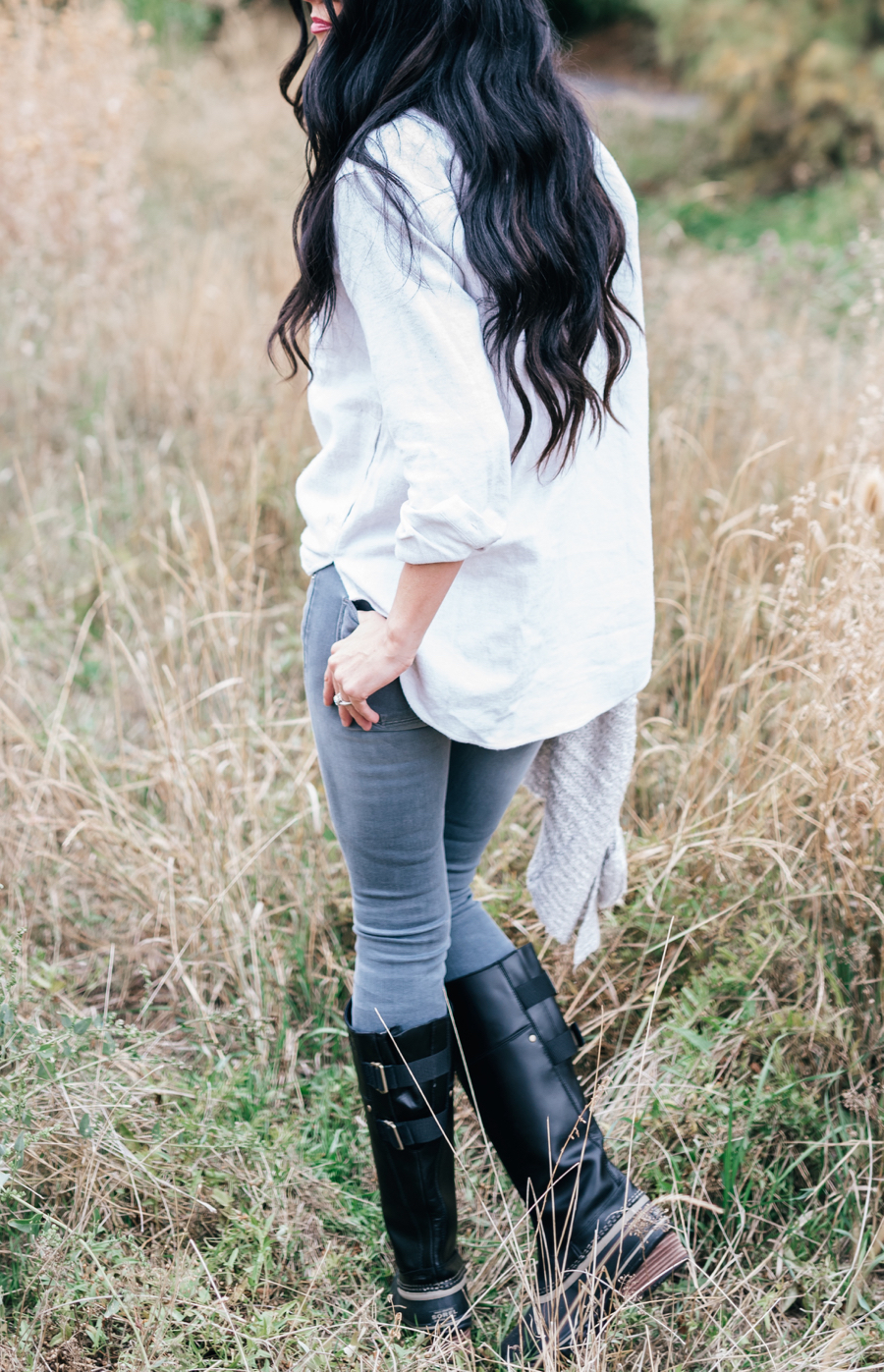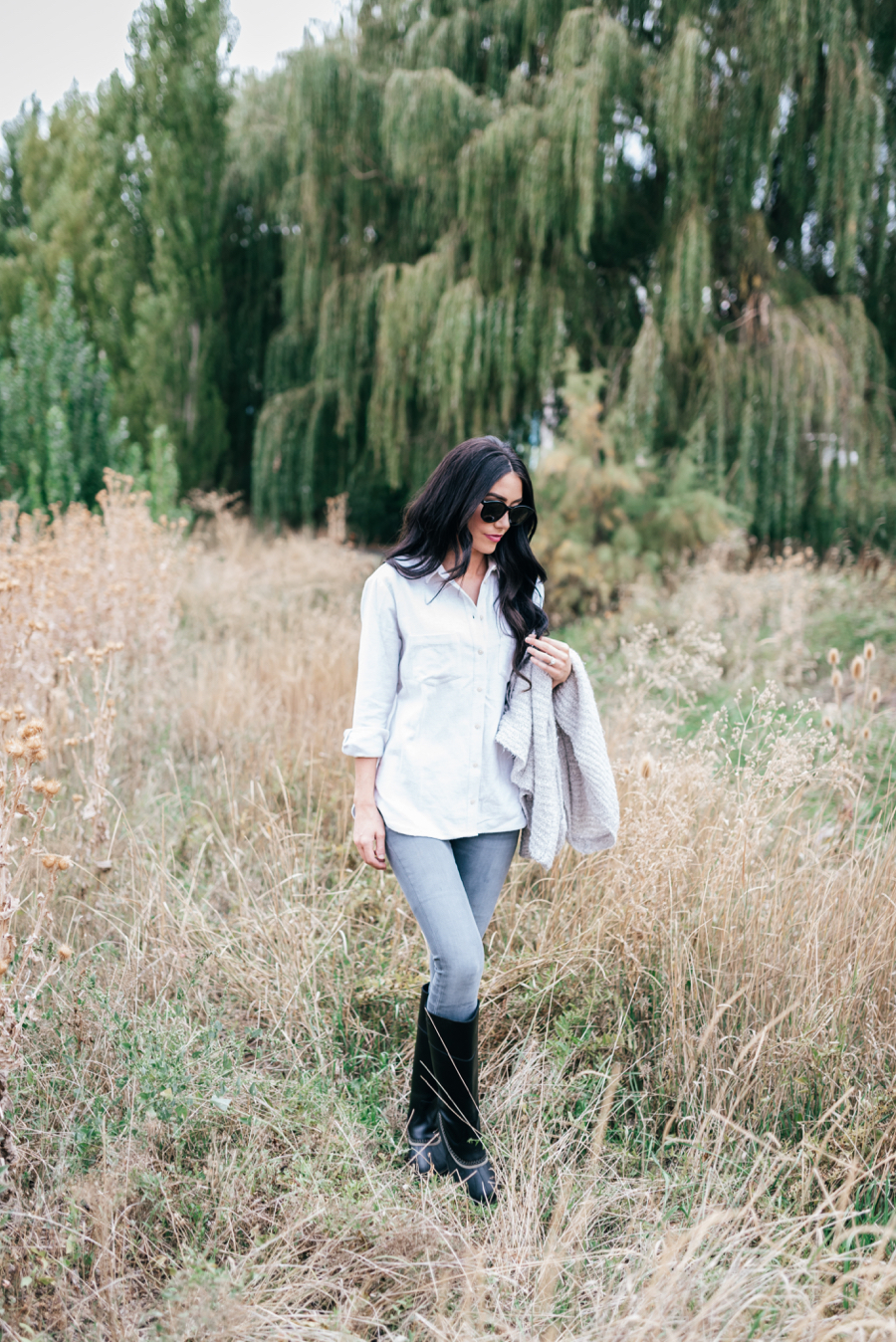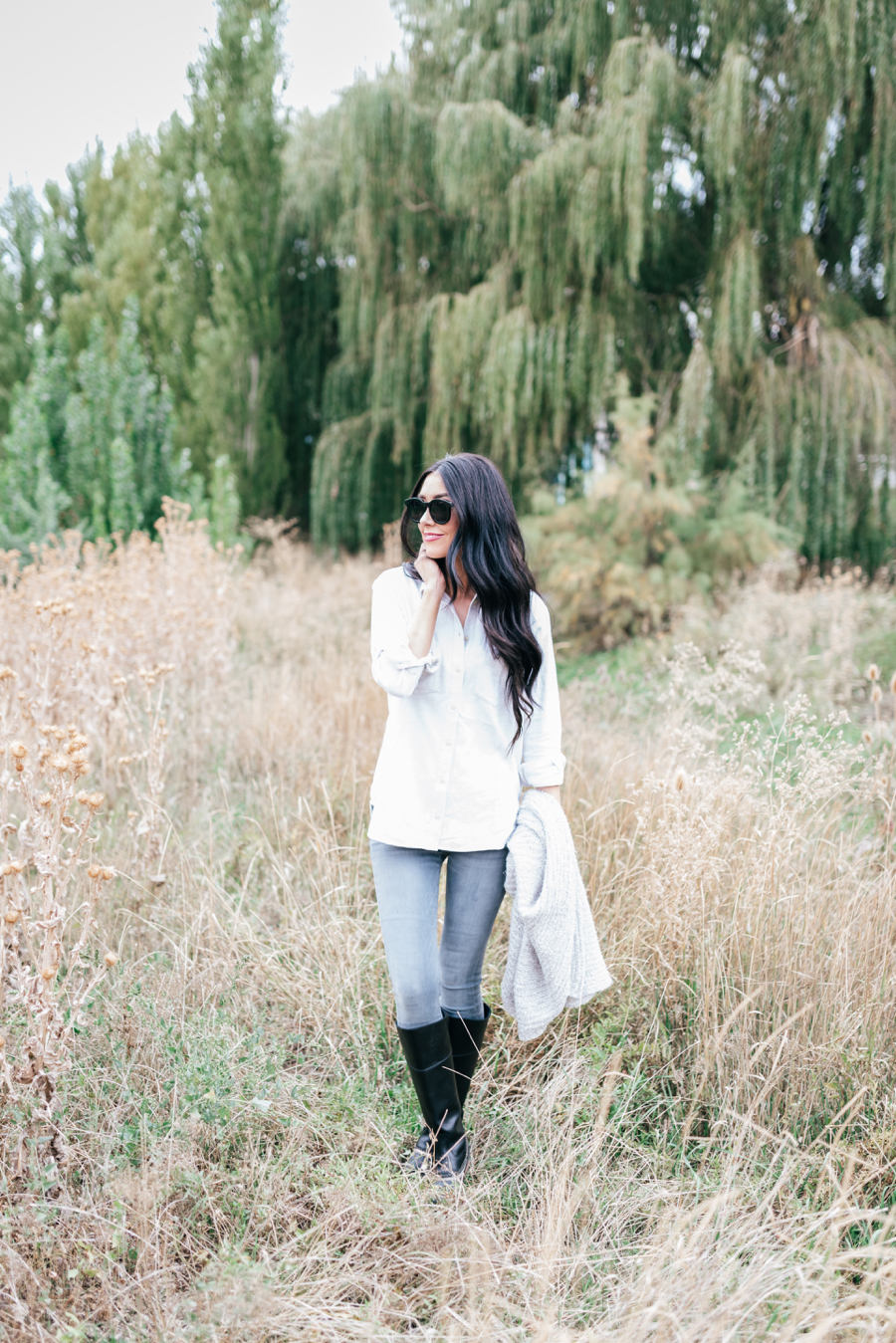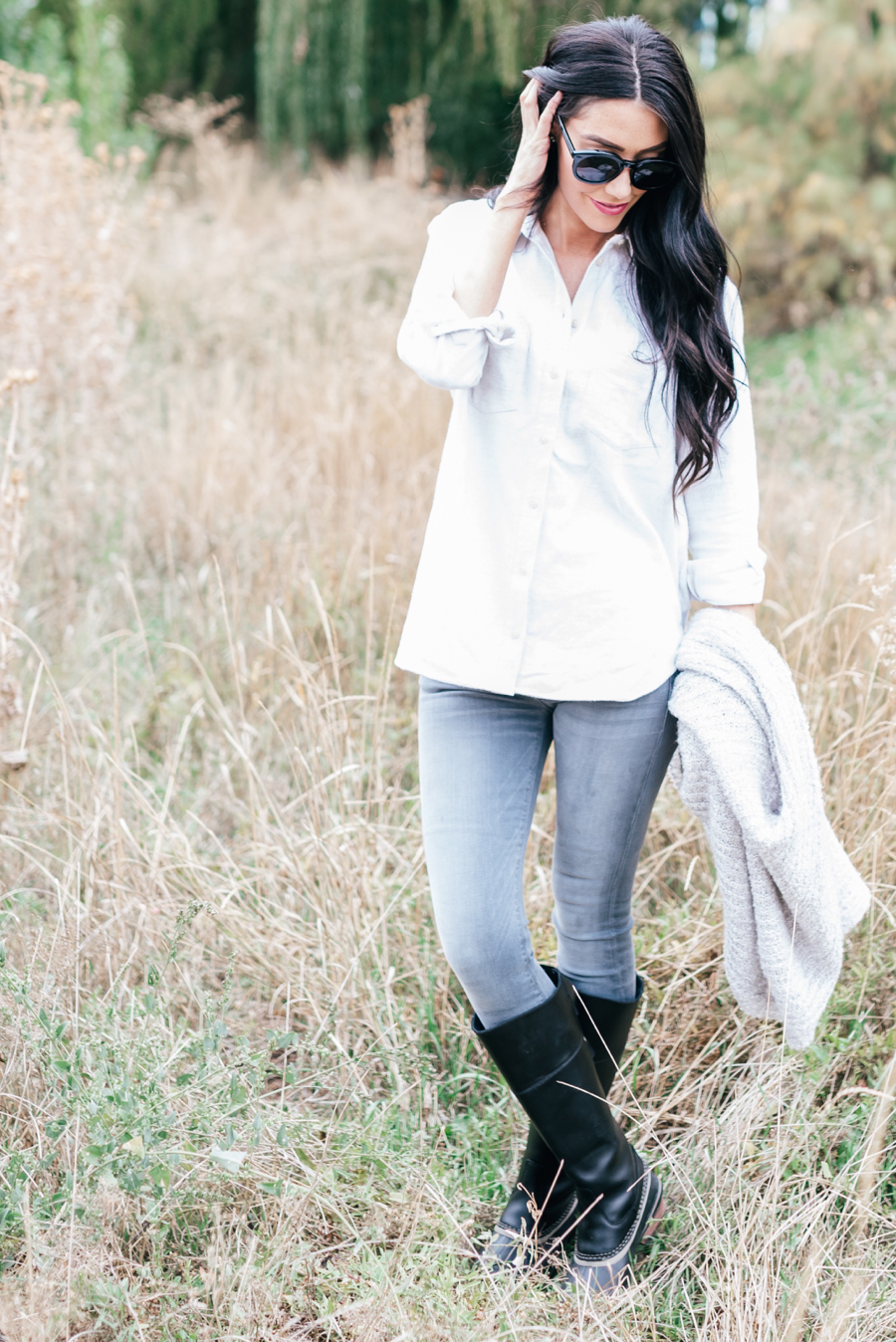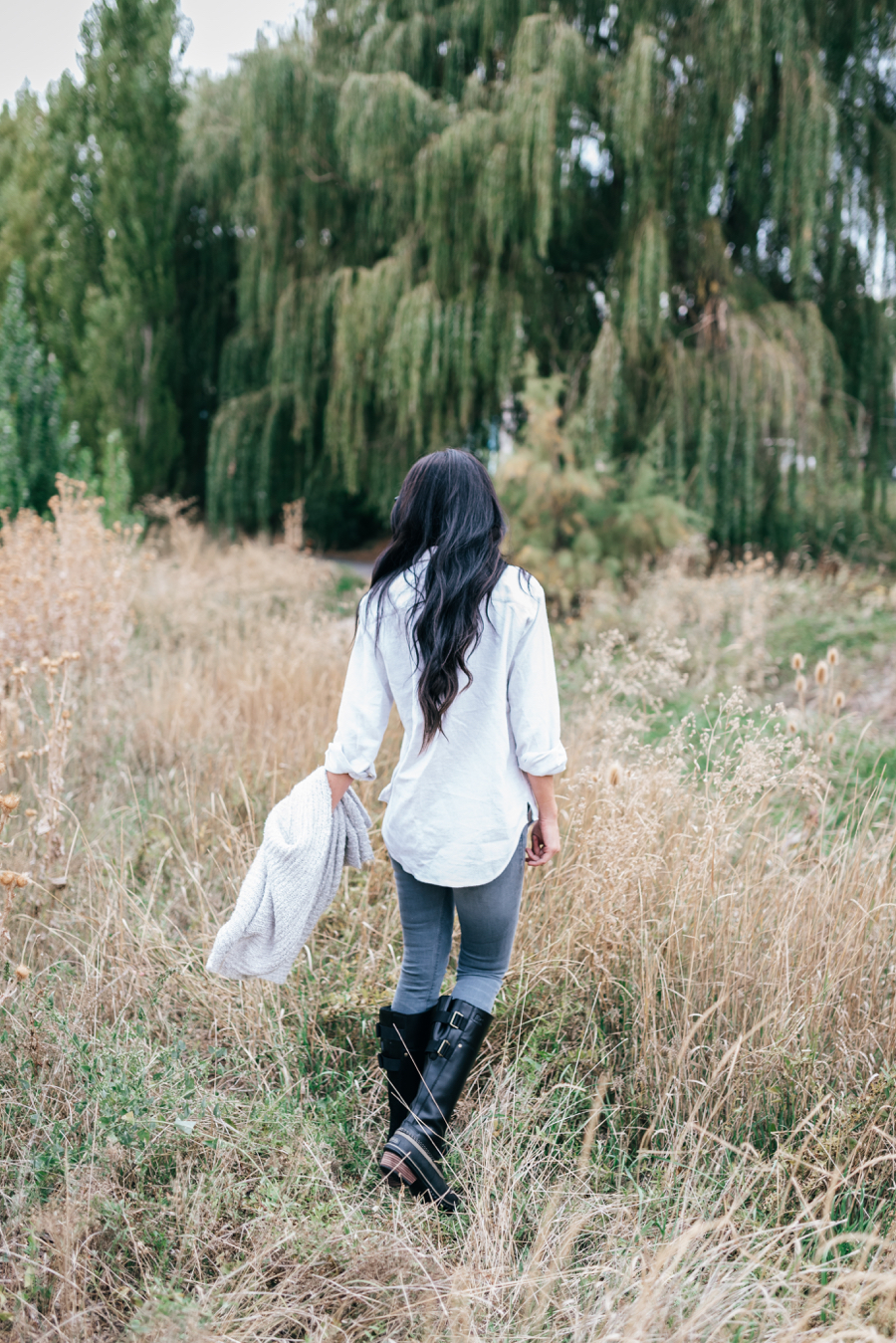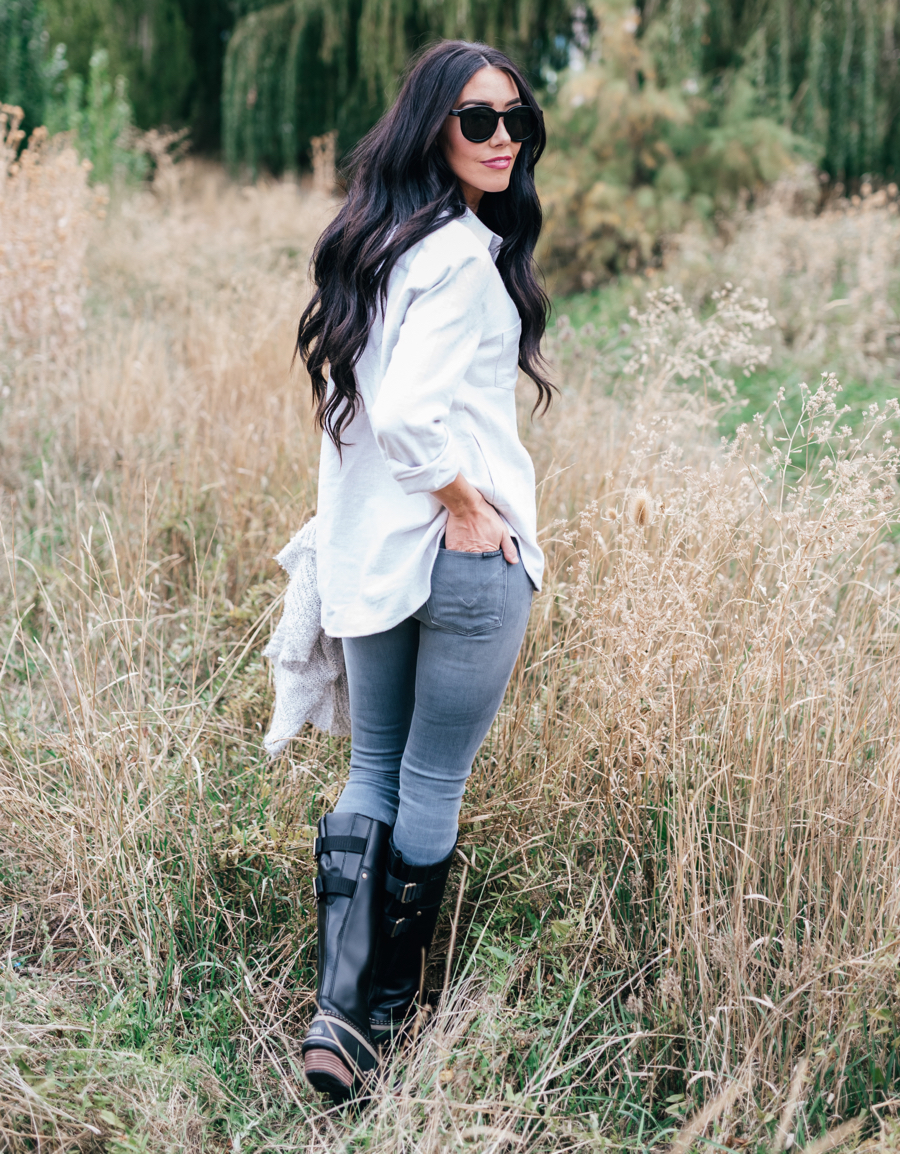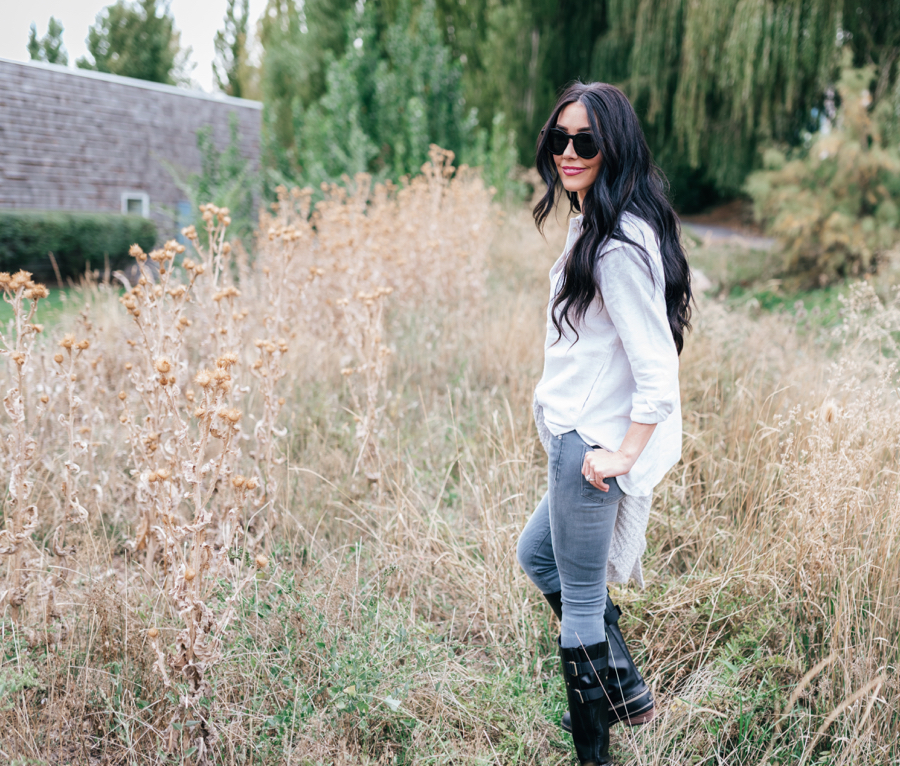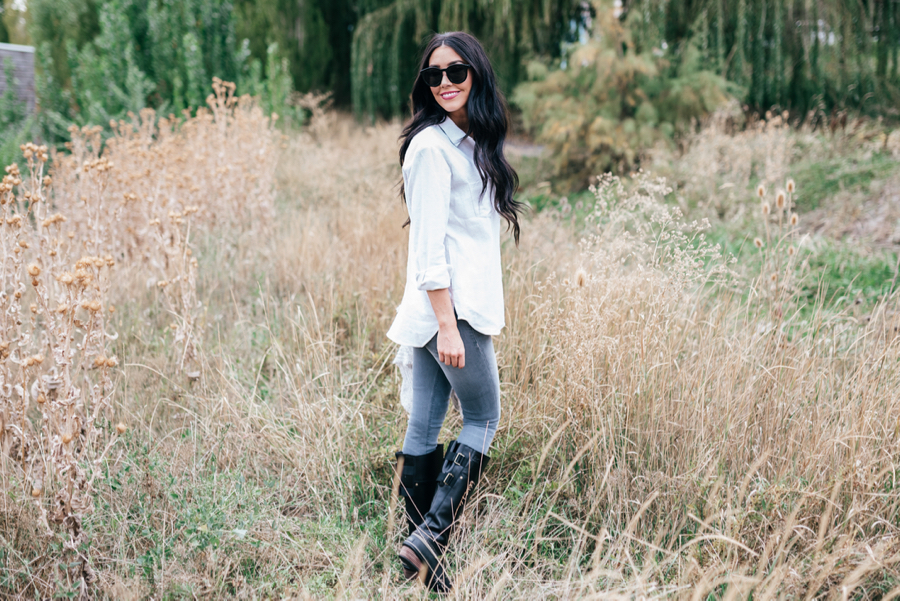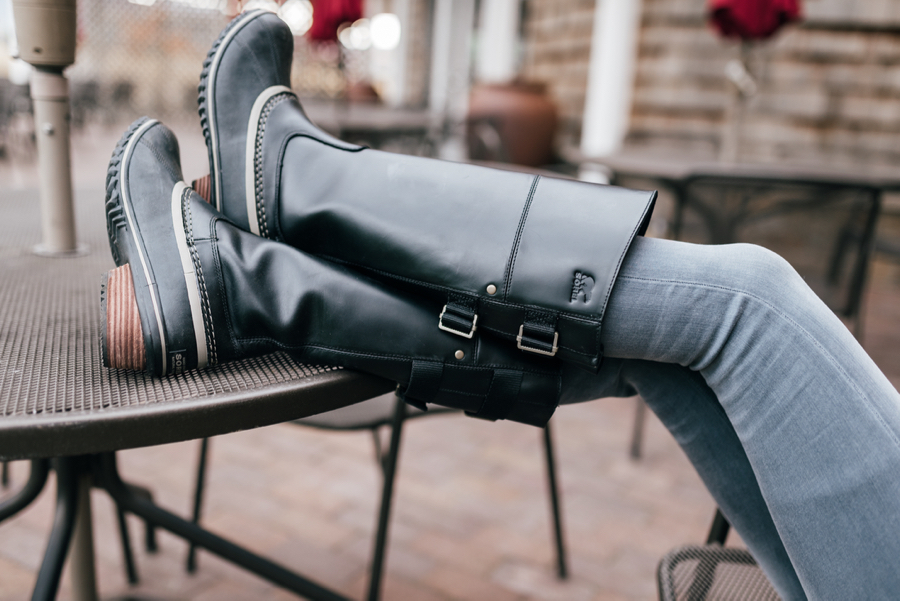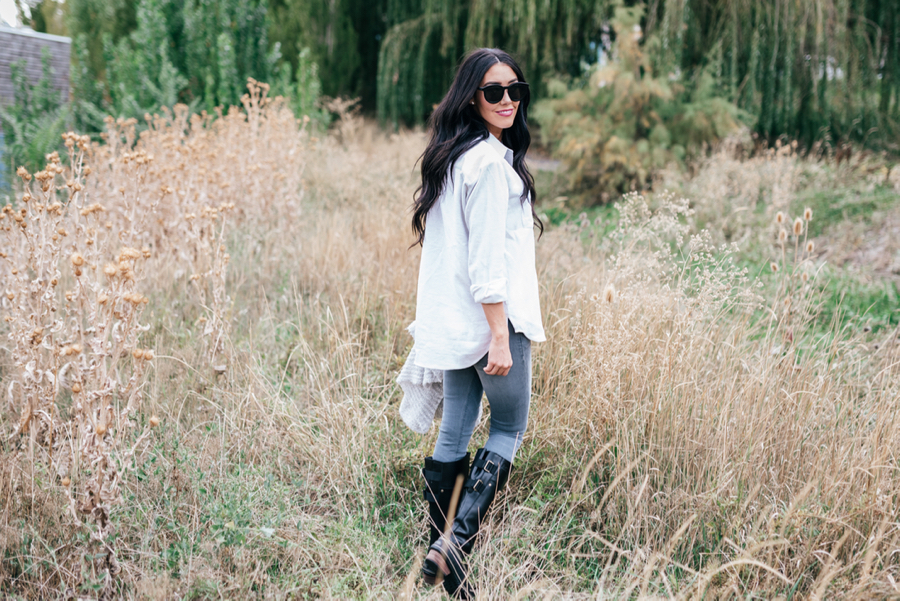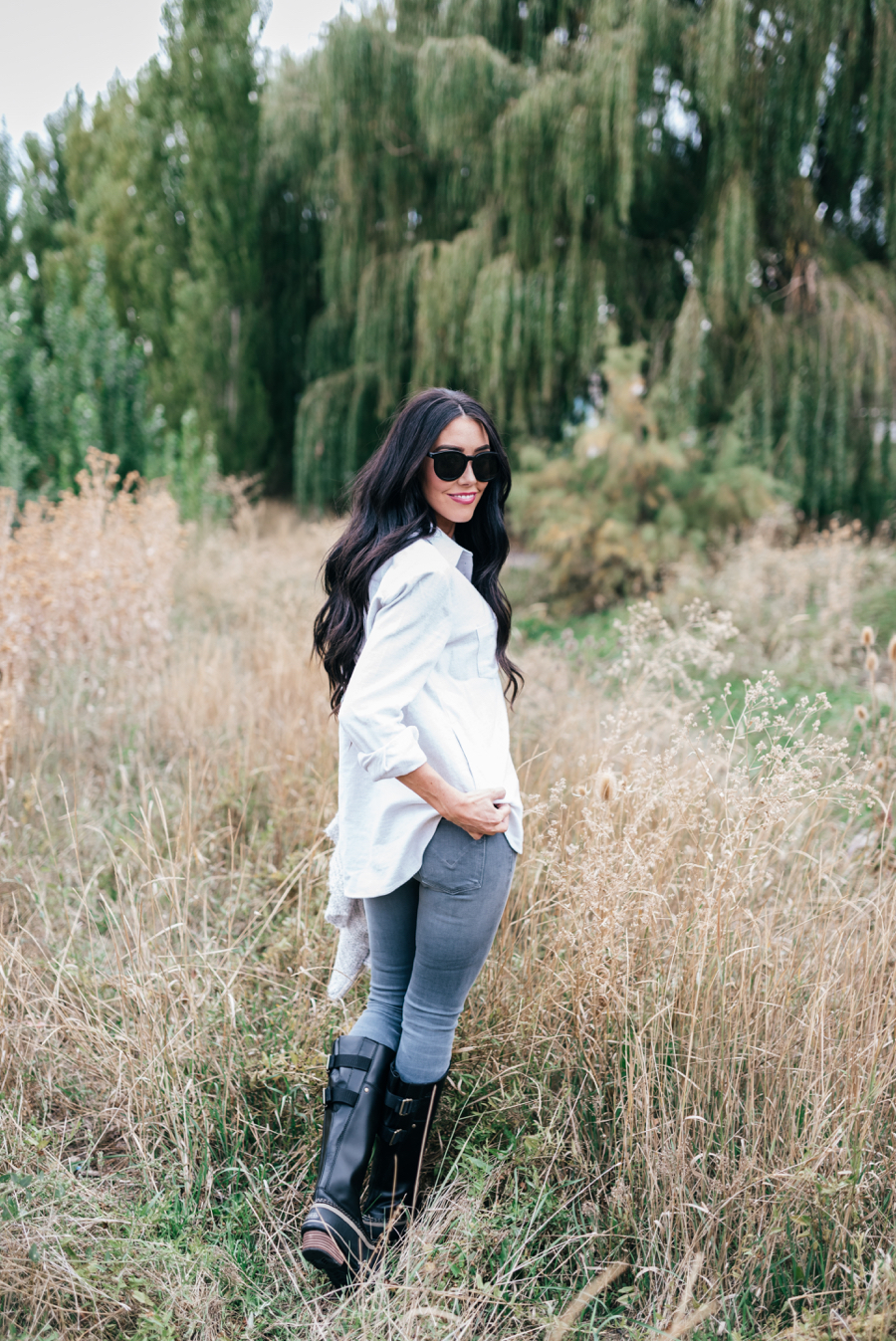 I have been a huge fan of SOREL Boots for quite sometime now! This post is sponsored by Zappos but the opinions are all my own. Not only does SOREL have so many styles of boots to choose from, they are so practical! For someone who lives in all four seasons, I am all for style & practicality! I have tons of friends in Las Vegas, Orange Country, and Florida who wear them simply because they are adorable! With all the different styles they have to choose from there is a pair for everyone's style & needs, all year round! I also have a couple pairs that I wear in the summer! The cutest booties that are darling with a summer dress!
I love to include my SOREL Boots in my day to day life! Whether I'm taking my little boy to school, out to lunch with the girls, or on a hike with the family, I love how versatile they are! In this particular outfit I was on my way to meet my girlfriends for lunch! These specific SOREL'S I'm wearing are The Slimpack Riding Tall II. I paired them with my favorite pair of grey jeans, and flannel button up, and cozy sweater! As useful as they would be in the snow – they were just as cute on our lunch date! I love shoes like SOREL'S that serve a purpose but still on trend in the world of fashion!
I grabbed this particular pair from Zappos! Guys, if you do not shop at Zappos you are missing out! A short story about these boots – I accidentally ordered the wrong size. I was worried about shipping them back and then reordering because I wasn't sure if they were going to arrive in time. So, I called their customer service number and just explained that I wanted to exchange them. The sweet lady, Engrid, on the phone didn't even blink. She asked me what I size I needed and said, "Ok, they are shipping tonight. They should be there in 2 days". She also emailed me the return label within 3 minutes! EASY! I actually called my mom right after and bragged about how nice they were! Don't miss my other blog post where I talk more about Zappos here! I am a huge online shopper! In fact, I probably do 80% of my shopping online and Zappos is always one of my first stops! The assurance of shopping from a company that has every intention to satisfy their customers & make them happy is a huge win in my book! Not to mention their selection of goods is unreal!
Overall, I'm a busy momma who doesn't have time to change my wardrobe 5+ times a day so turning to boots like SOREL'S helps to give me confidence in my outfit along with the practicality of being comfortable and useful! I hope you guys have had a great start to the week! We spent yesterday doing loads of laundry, watching countless Halloween movies, and a quick run to the store for bread but ended up with 20 other things (whoops). We are loving the holidays and I'm loving the trends just as much! XO