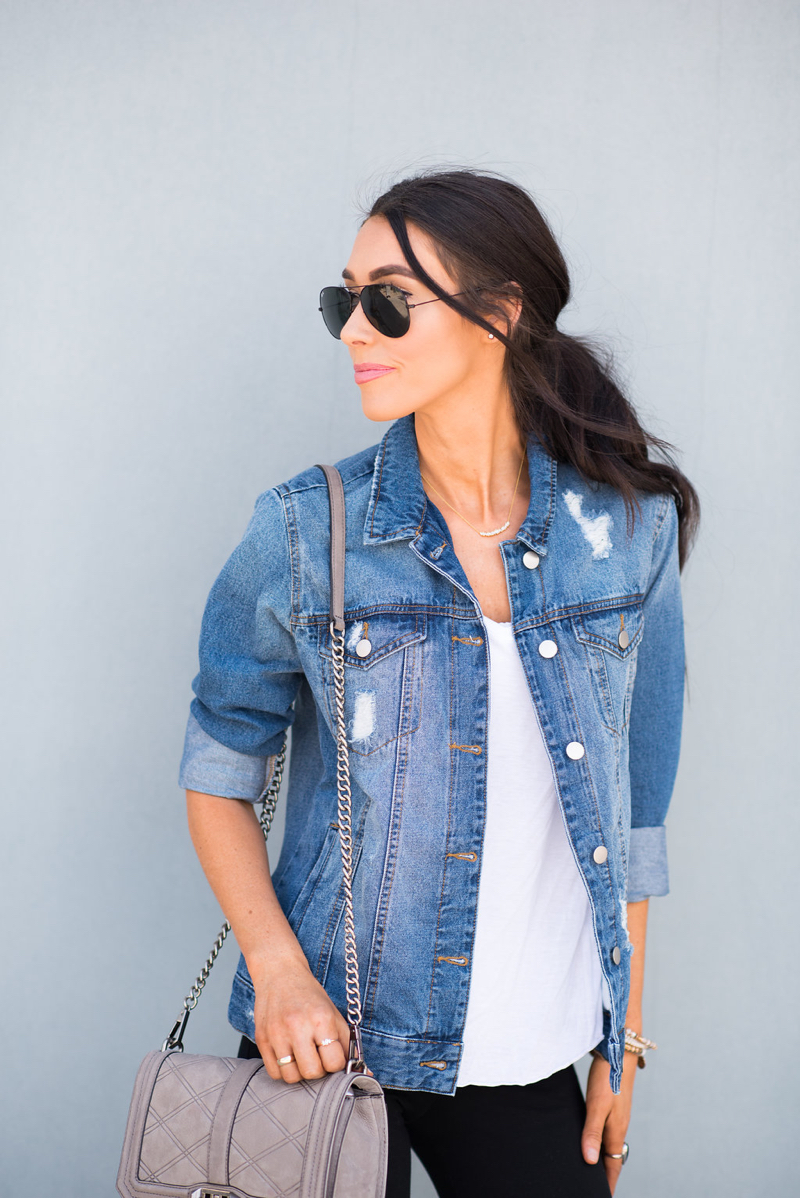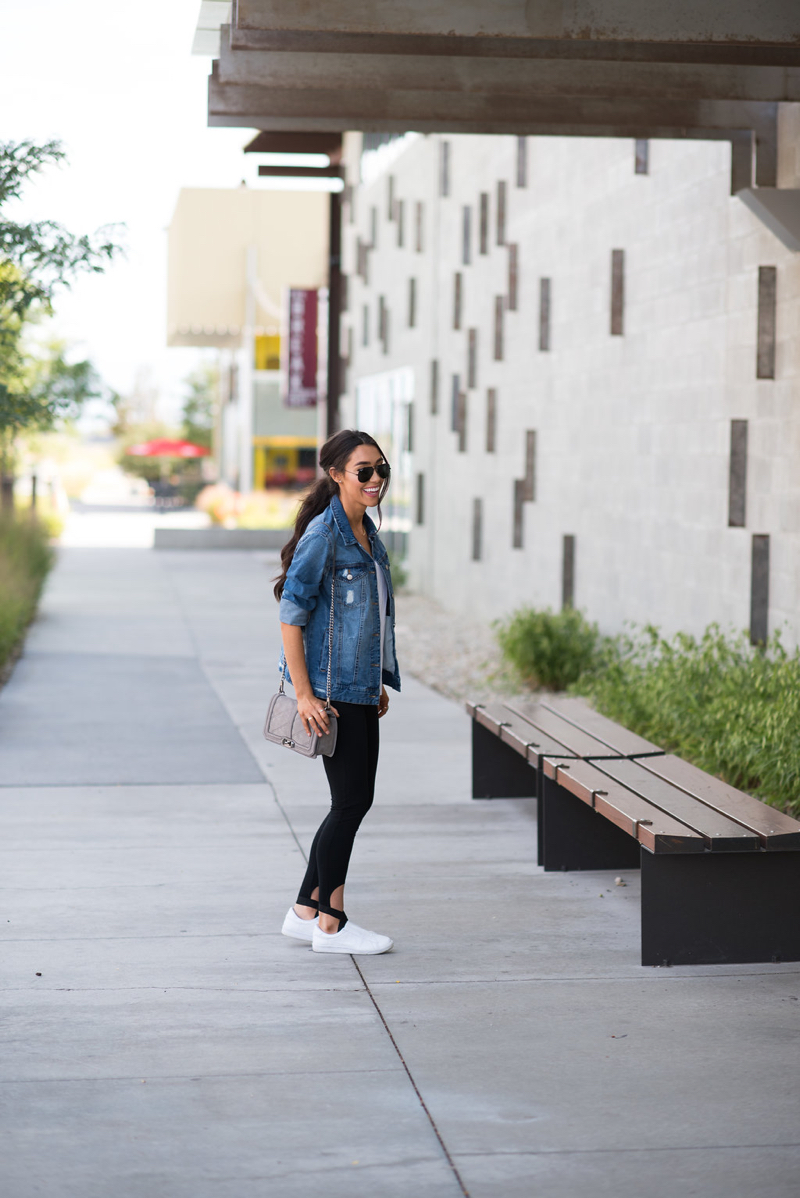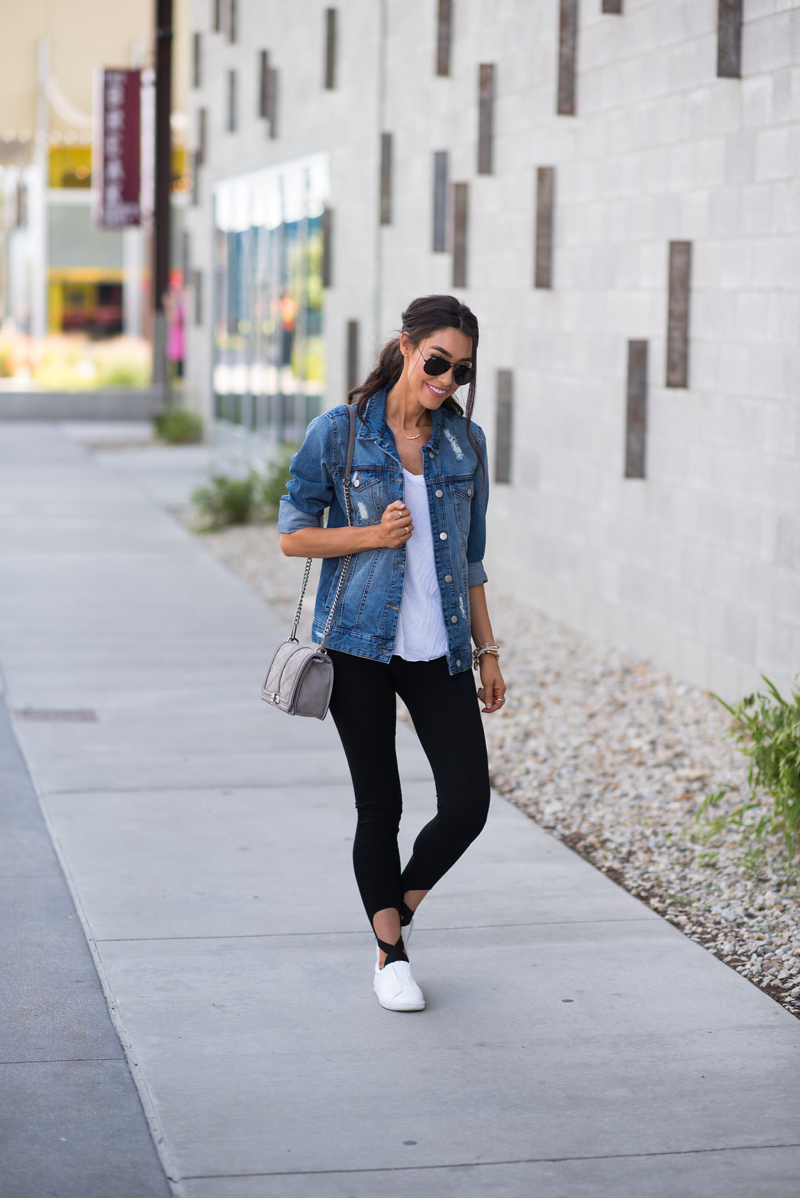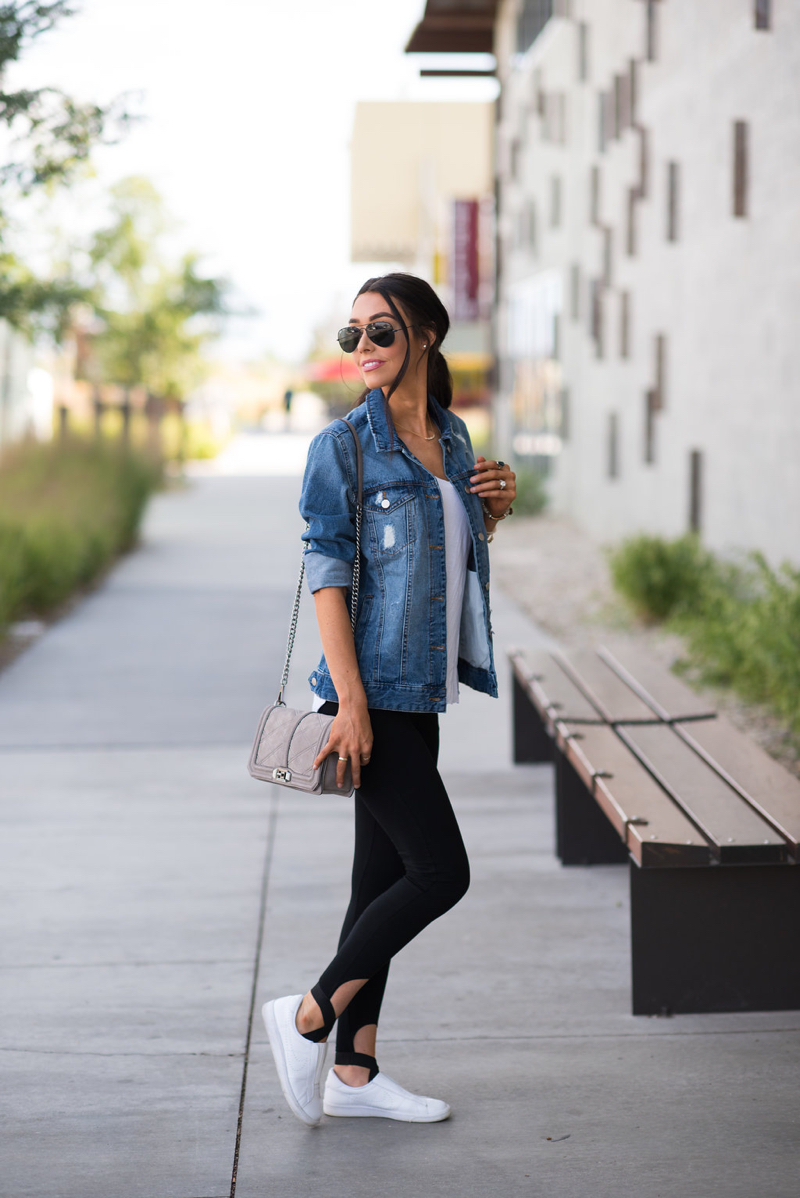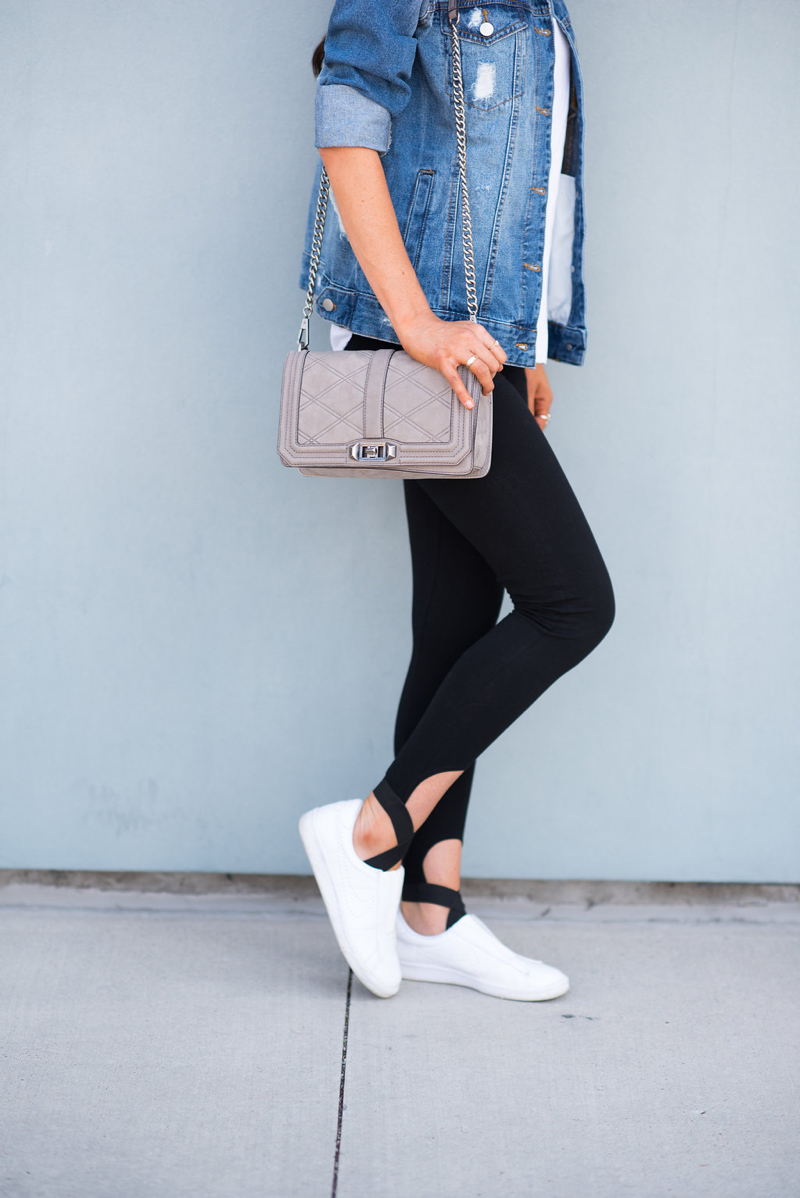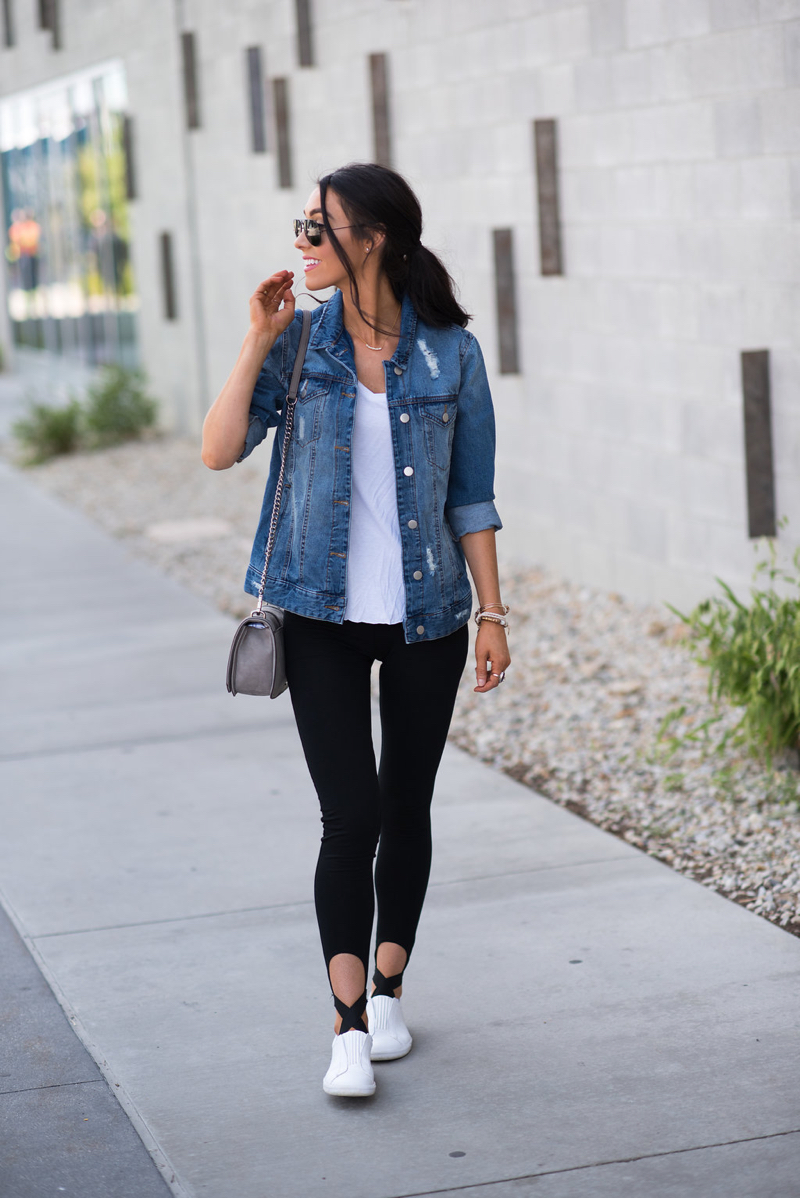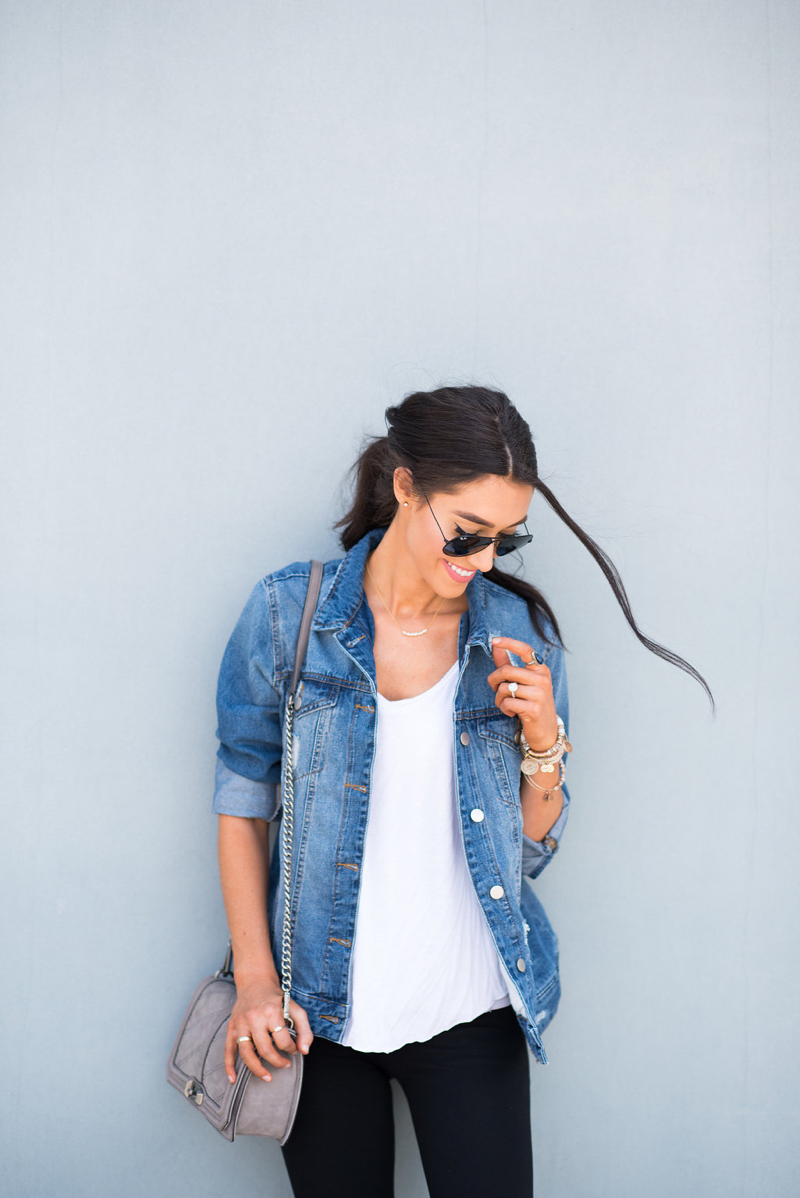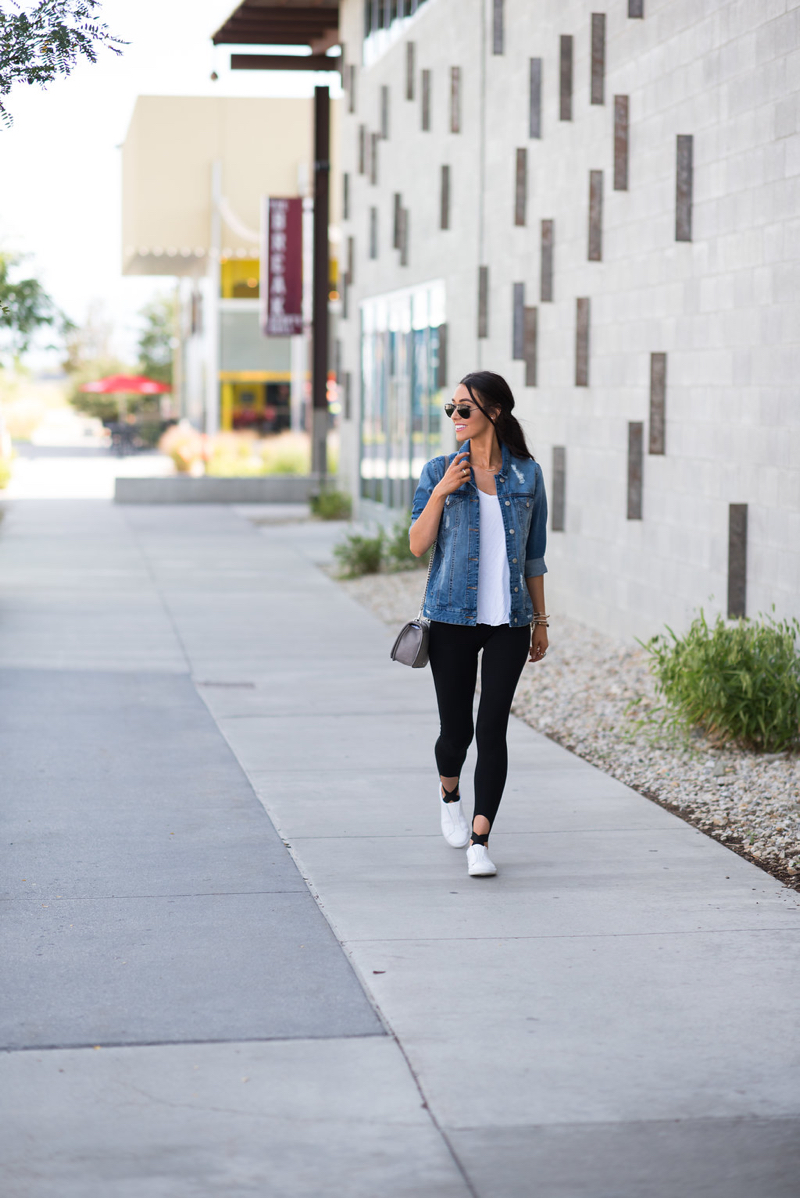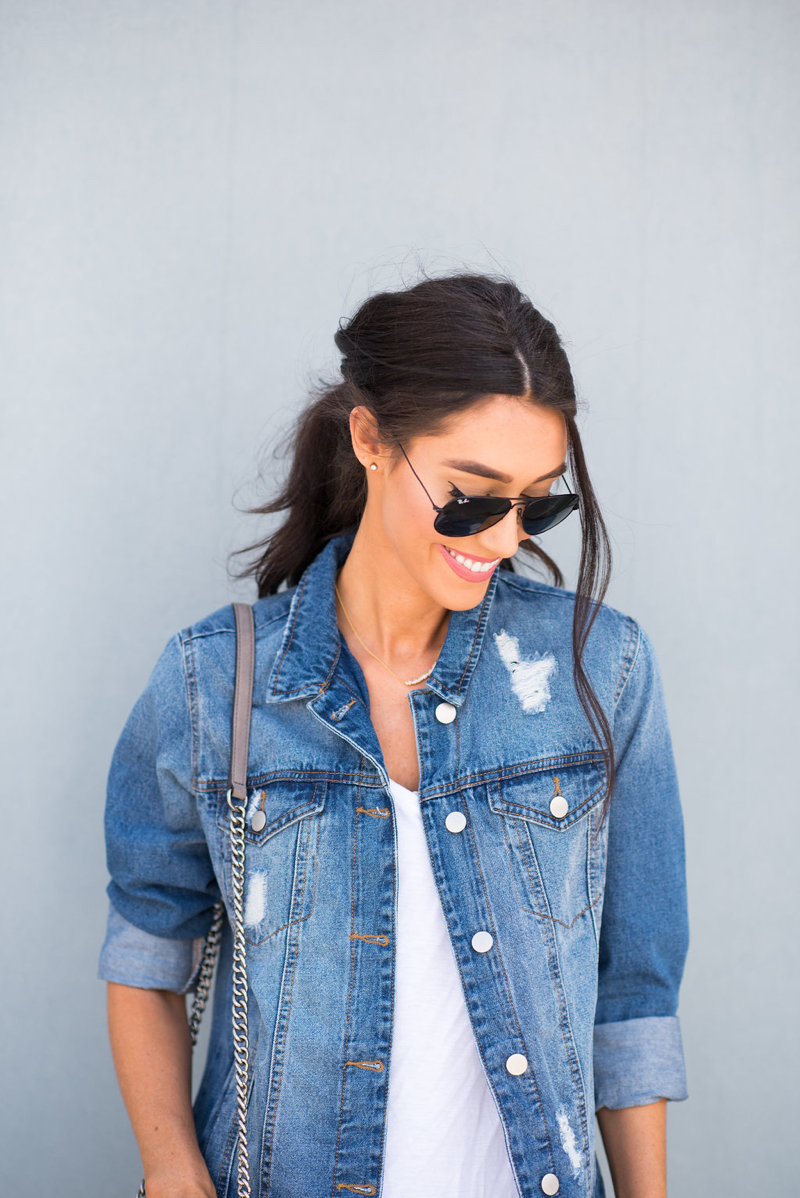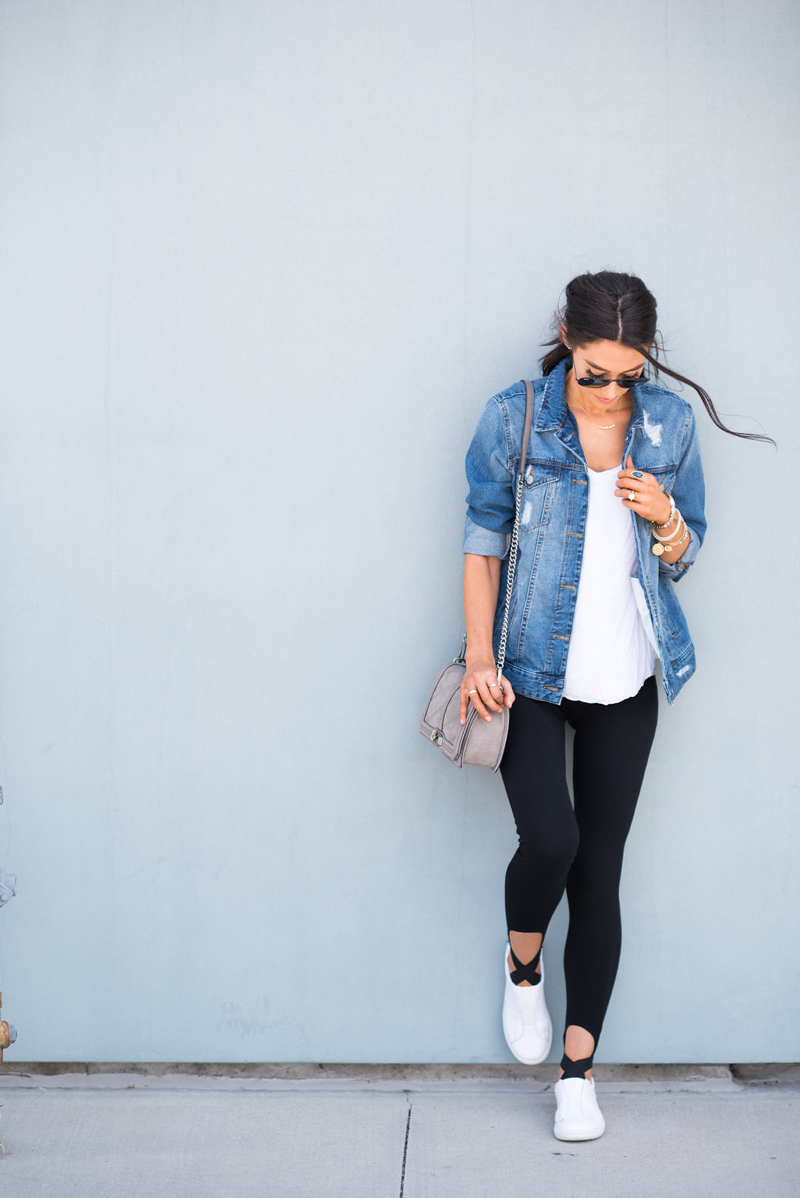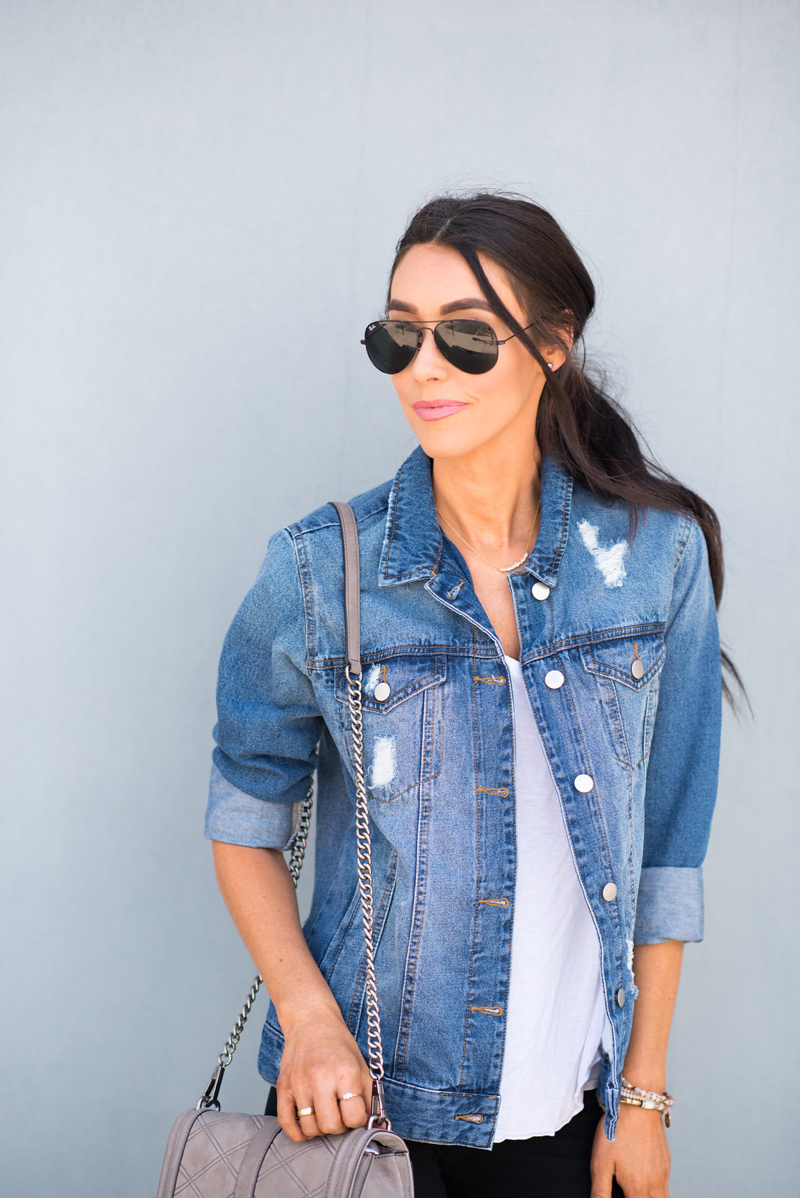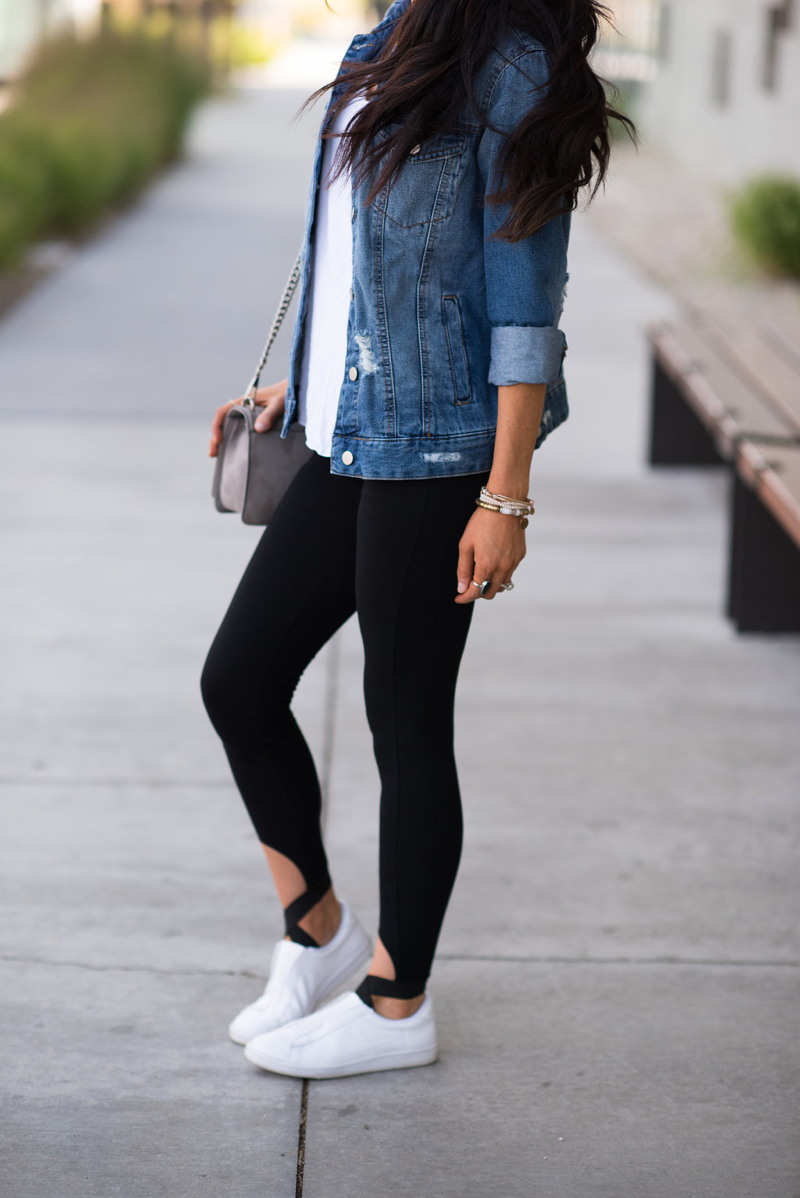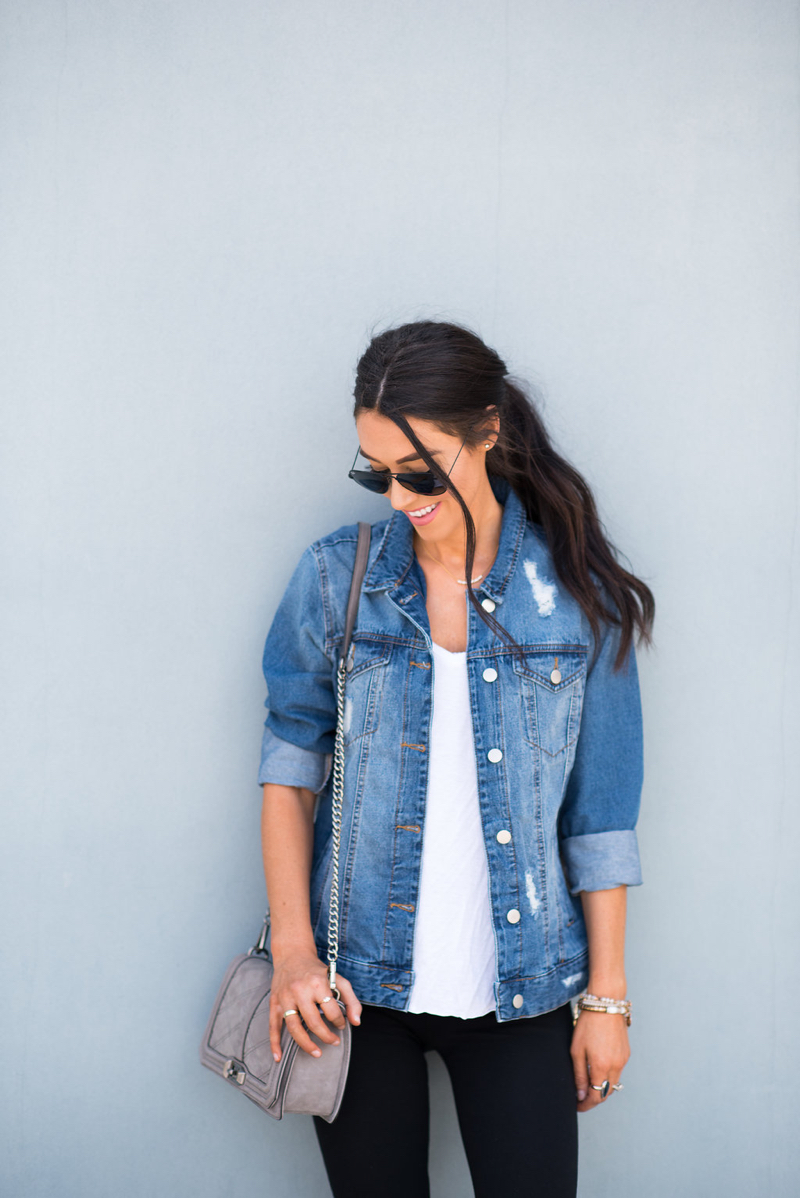 Simple Leggings + Denim Jacket
I don't know about you guys but I have been living in leggings lately! I don't know if it's because of my busy schedule or they are just too comfortable to take off! Either way, I am so not mad about it. These ballet leggings are seriously so buttery soft and hold you in, which I totally love! Sometimes I have a hard time finding leggings that won't lose their shape after a few wears and washes. I have been pleasantly surprised with how these leggings have kept their shape and color!
I truly believe that you cannot have enough white t-shirts in your closet! They are always my go to and never ever let me down! Some of my favorites I have found are from Nordstrom BP, H&M and Target! Every few months I end up having to get a few new white shirts because of course I "accidentally" get makeup on the neckline and somehow I end up with apple sauce and peanut butter stains!! All you mommas out there have to know what I am talking about.
PSA!! If you do not have a trusty jean jacket in your closet, you NEED this one! This jacket has to be one of my most worn items I have. A jean jacket can go with almost any outfit and it so adorable when you tie it around your waist! It's convenient and fashionable! What more could you ask for?! The best part about jean jackets is that they get better the longer you've had it! I really love the distressed detail on this particular jacket. I felt like it completed my look. Also, I am so in love with these Nikes! They are extremely comfortable to wear all day. Since they are slip-on, that great for on the go and are a little more dressy than your classic Nike tennis shoe.
I hope you all love this comfy outfit just as much as I do! Please feel free to reach out to me via email of direct message. I would love to answer any questions you have and talk fashion! XO