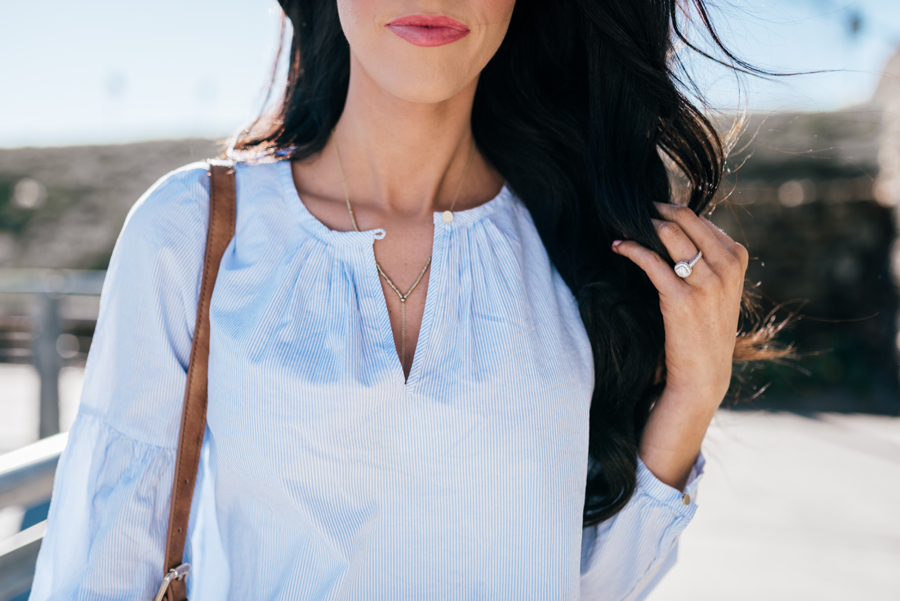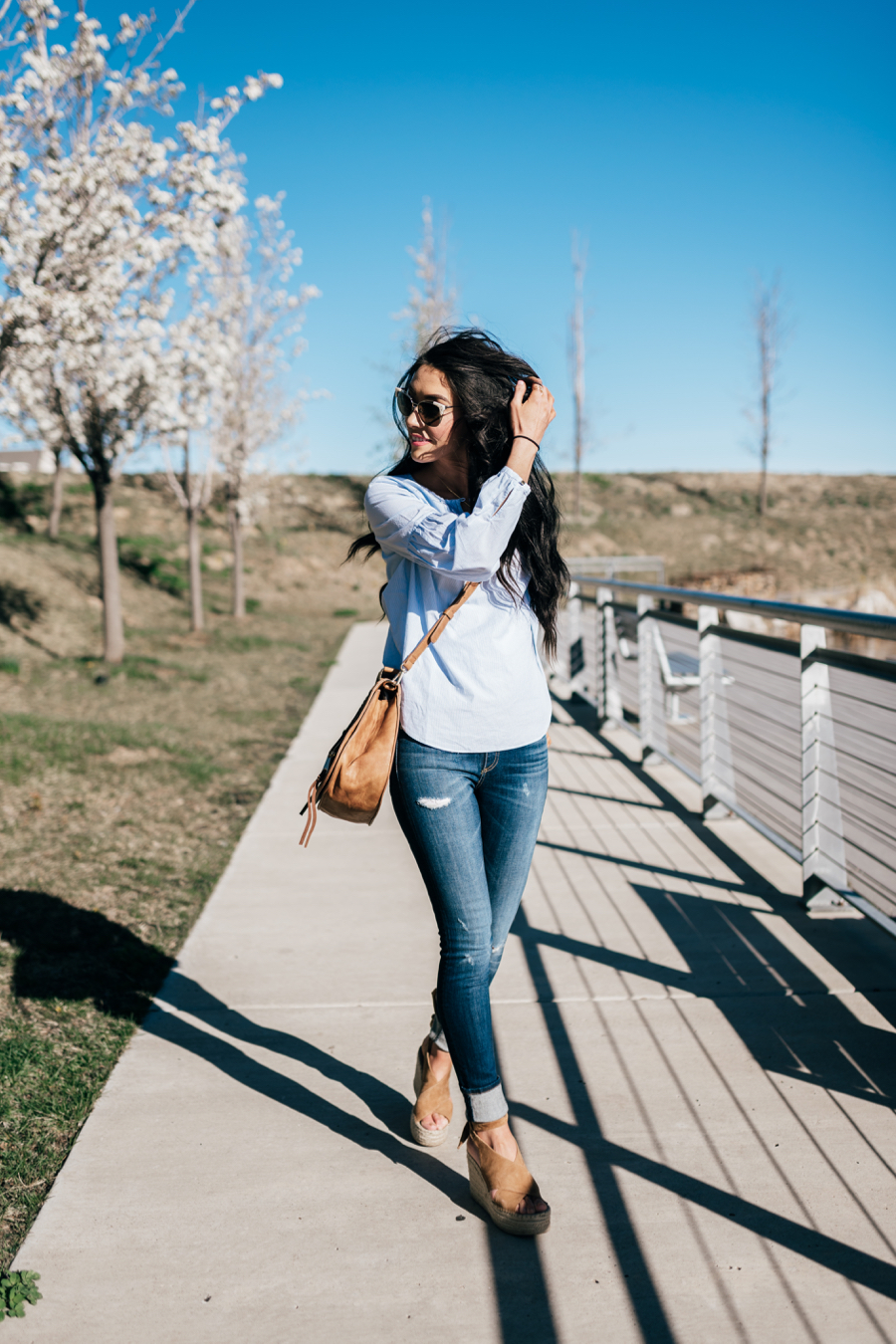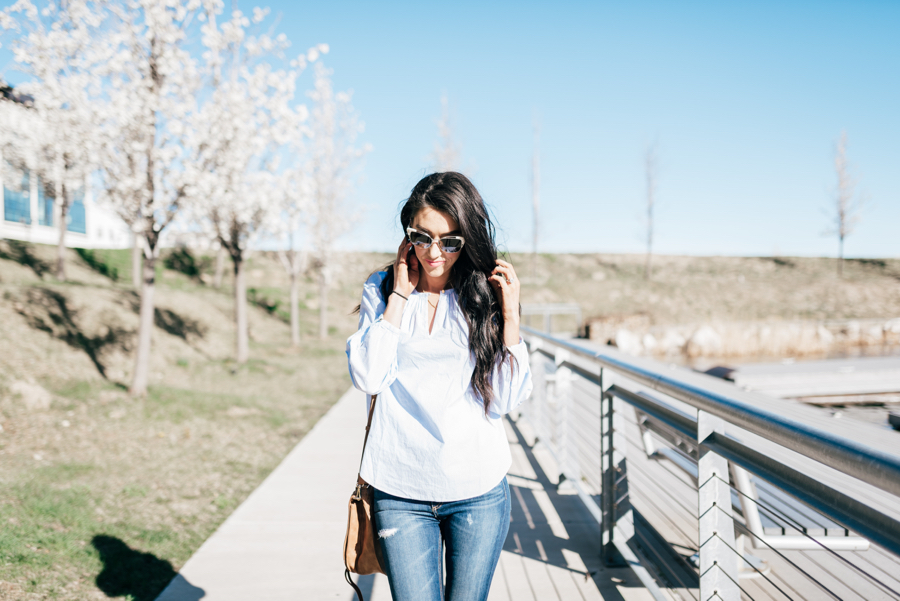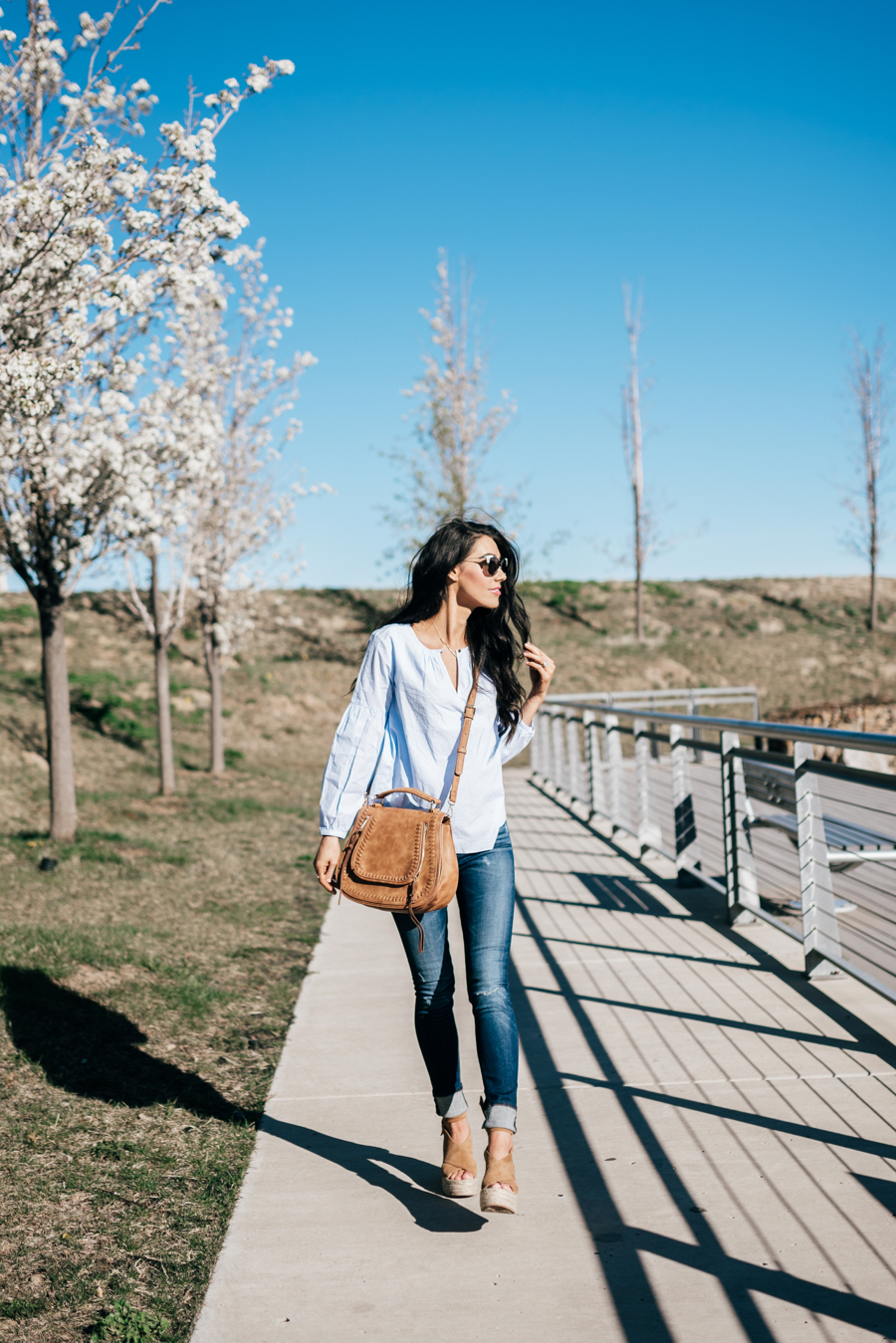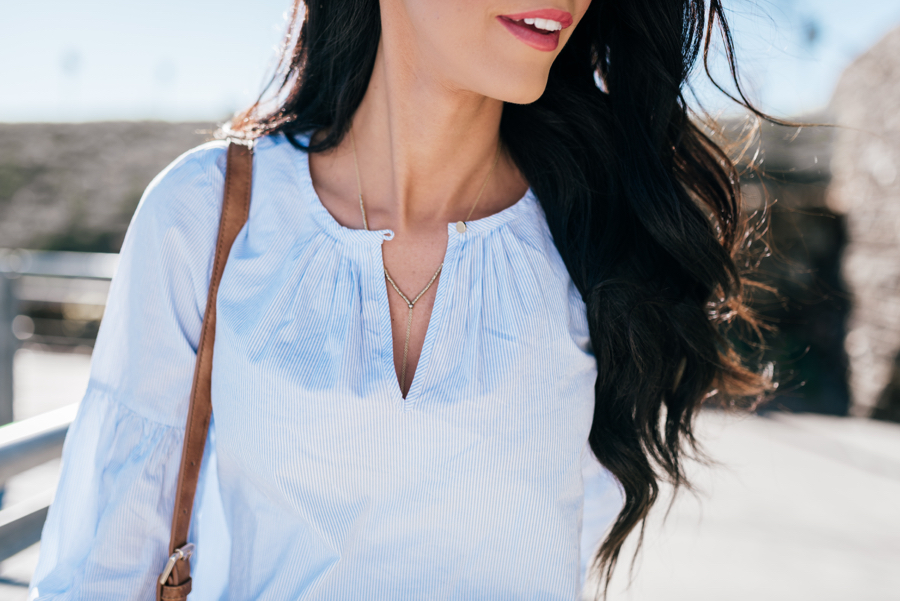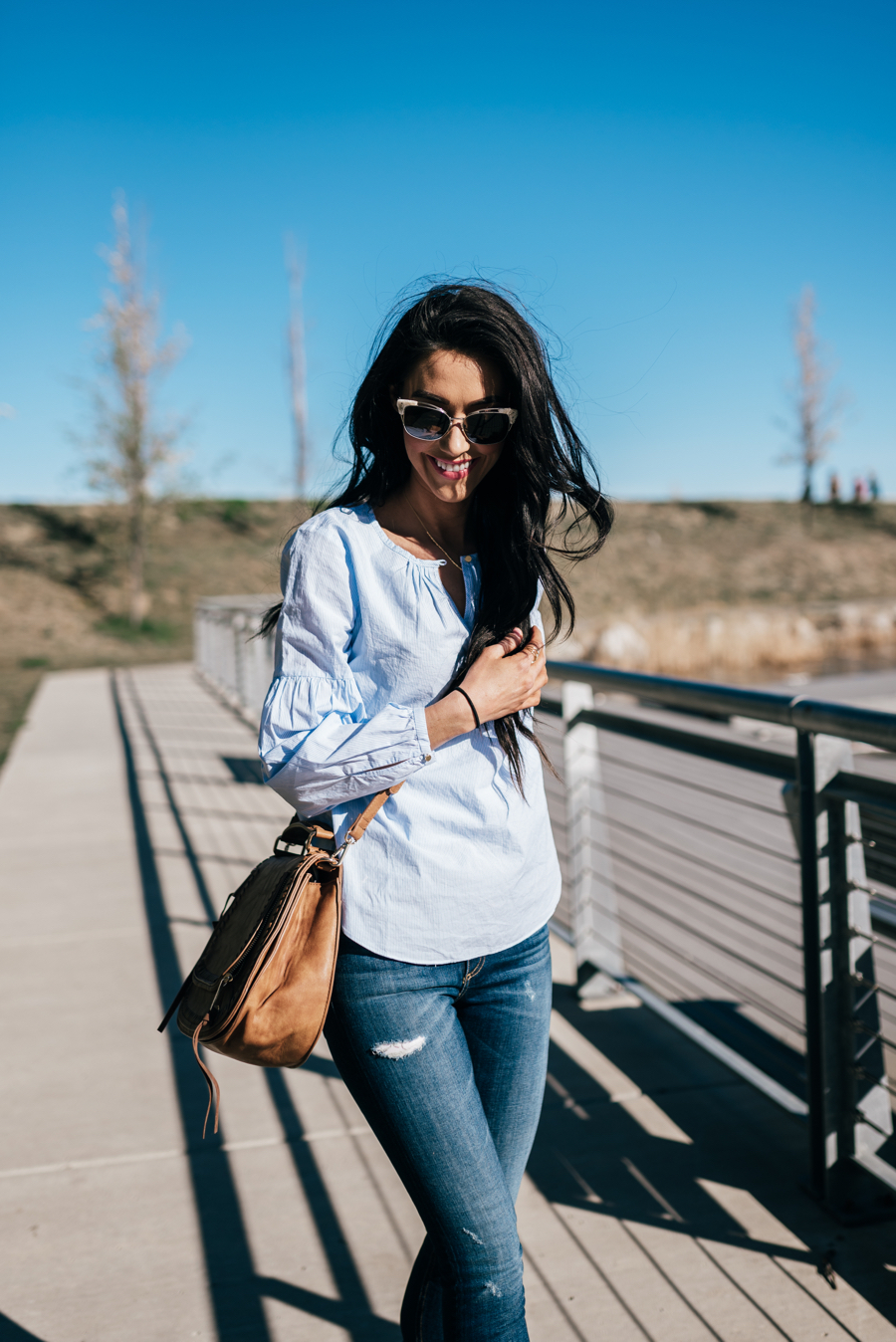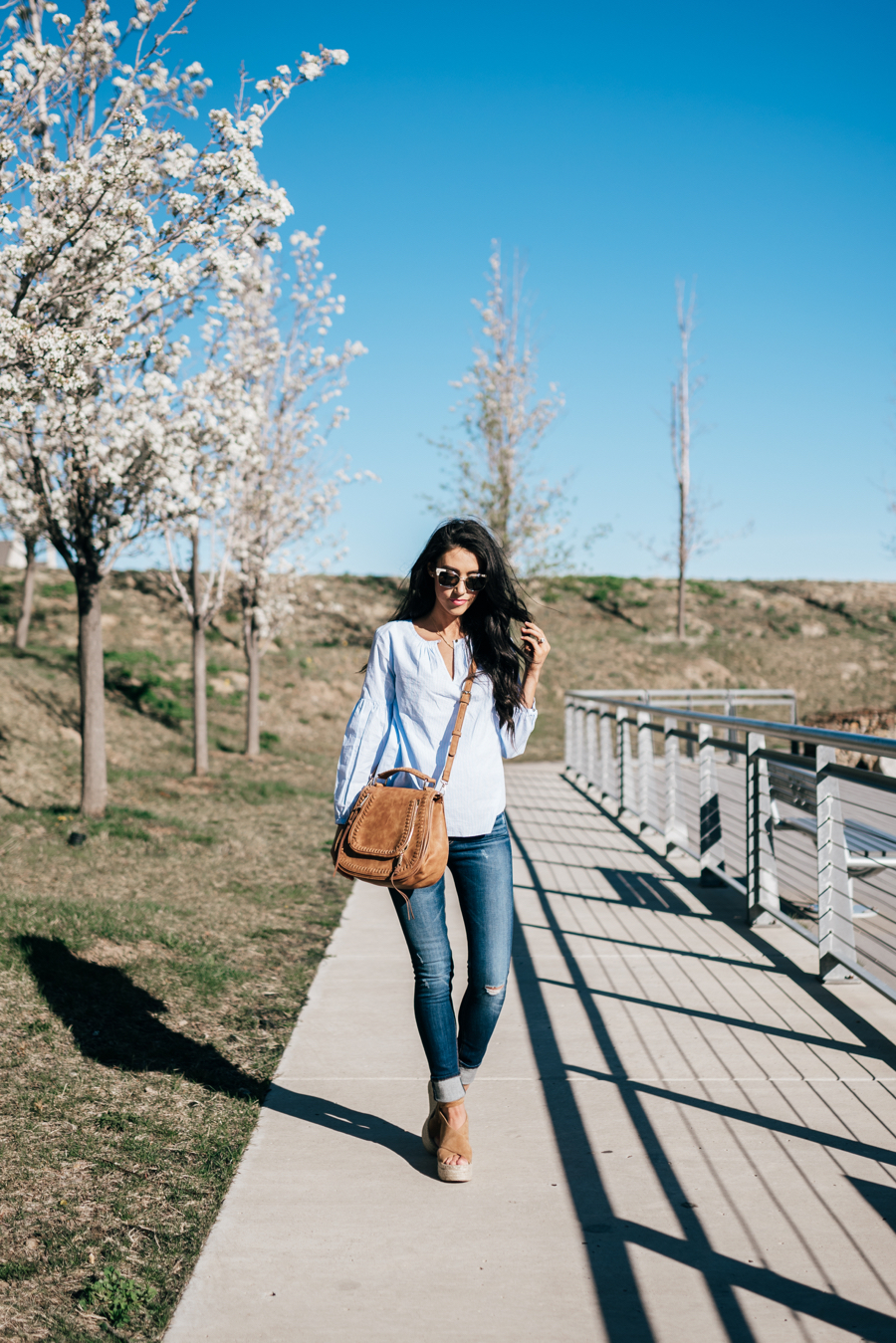 I also love the season of summer and summer is just that for me! So I have rounded up some of my favorite summer blouses below and hopefully this will help you with some inspiration on Summer Blouse Styled looks.
This look I'm sharing with you guys is super easy but the blouse ties it all together! Sometimes your outfit doesn't need to be super fussy with frills but instead one good summerblouse with simple accessories can make all the difference!
I love this blouse and how simple the details are so you are able to add a couple of your own. You already know that i've been using my wedges to dress up all of my outfits and this one was not miss that detail. I love these wedges and how comfortable they are!
I hope you guys have been having the best week and enjoyed my Summer Blouse Styled inspiration!