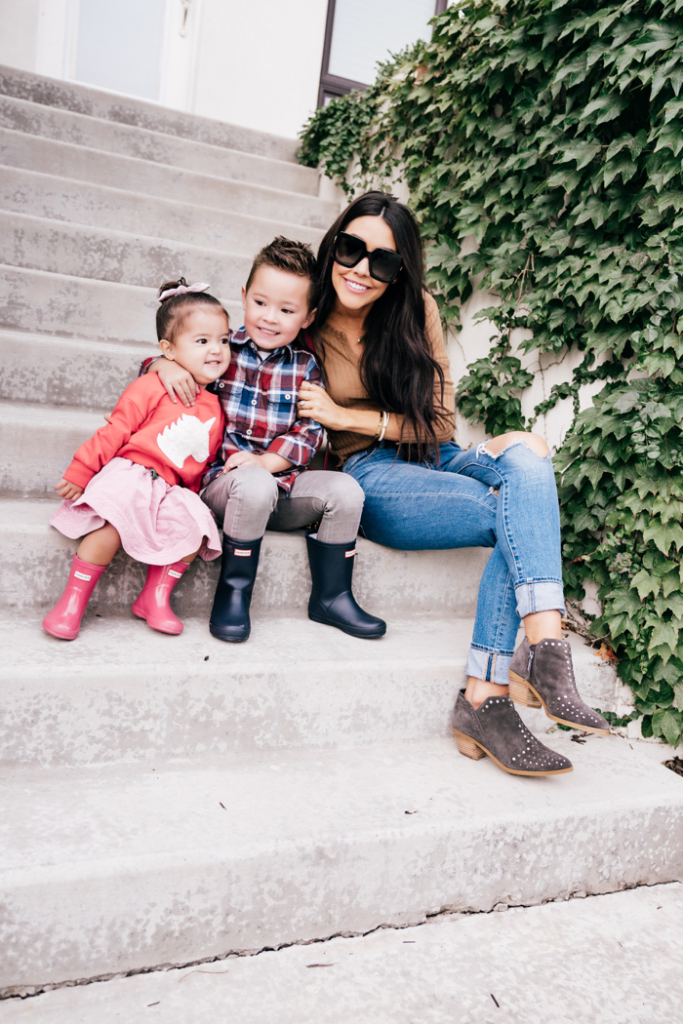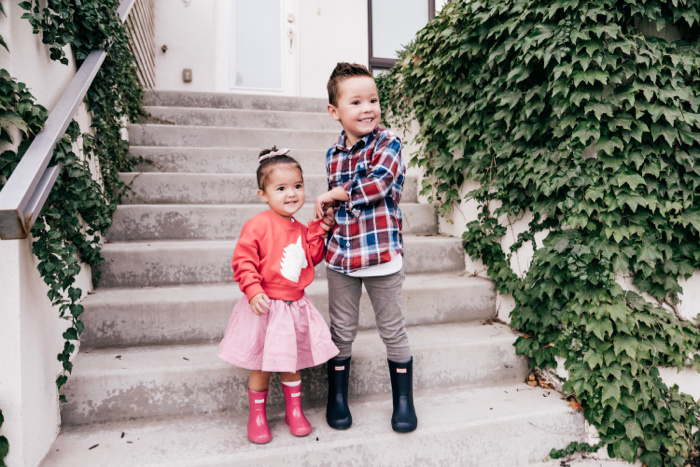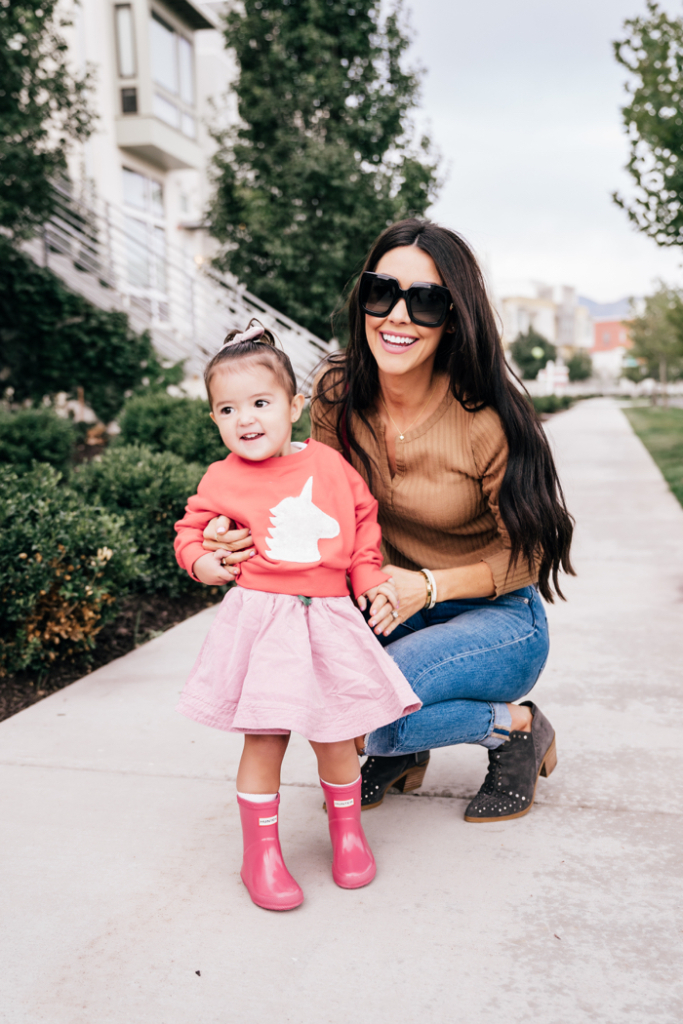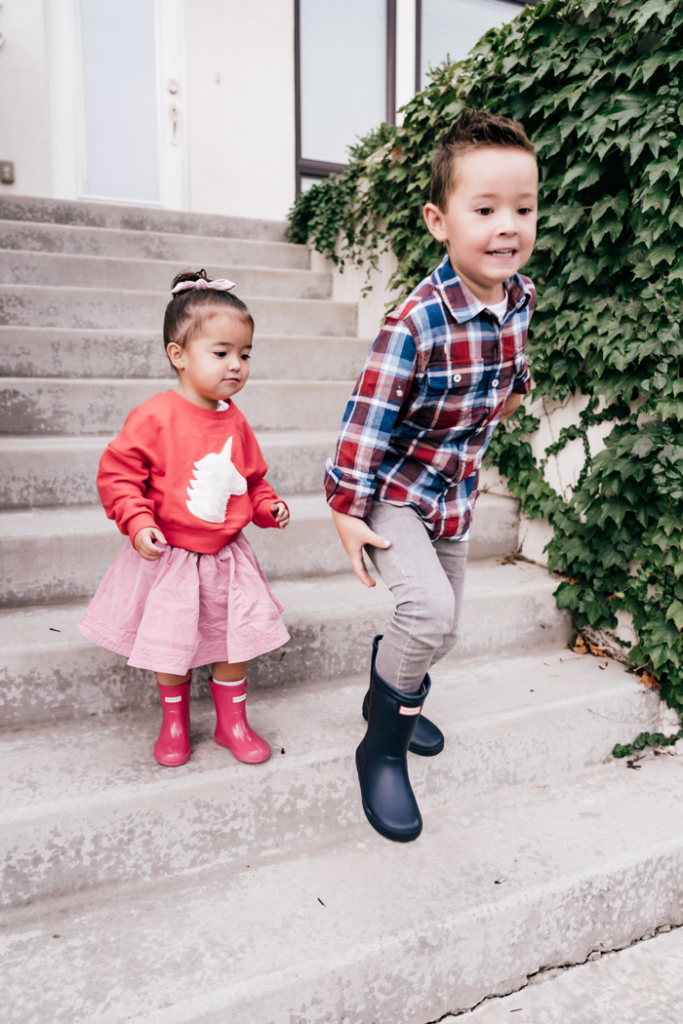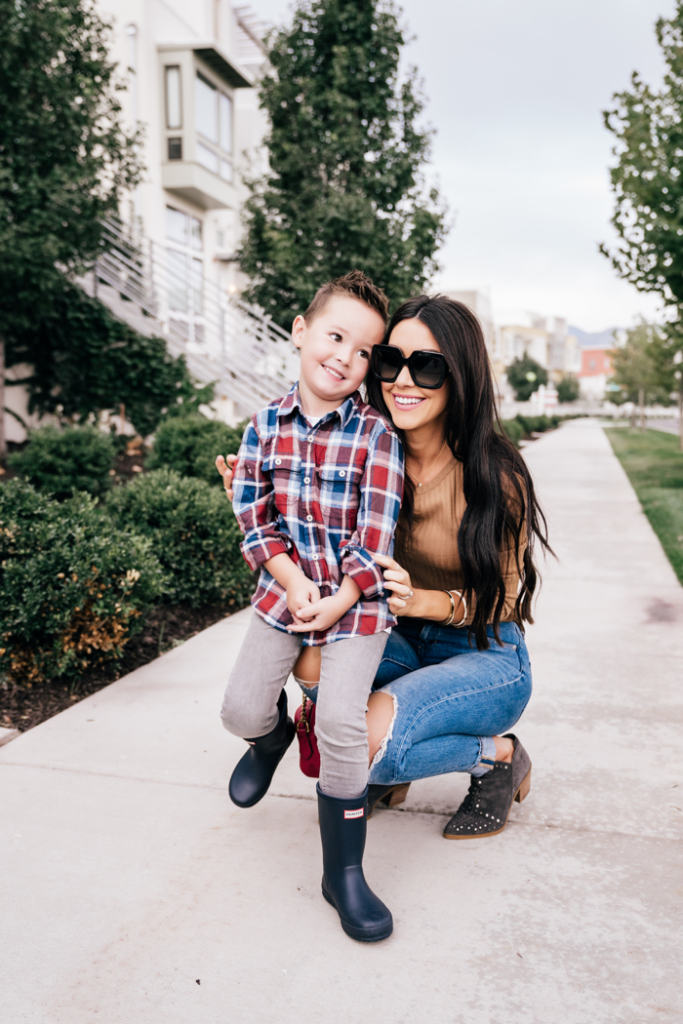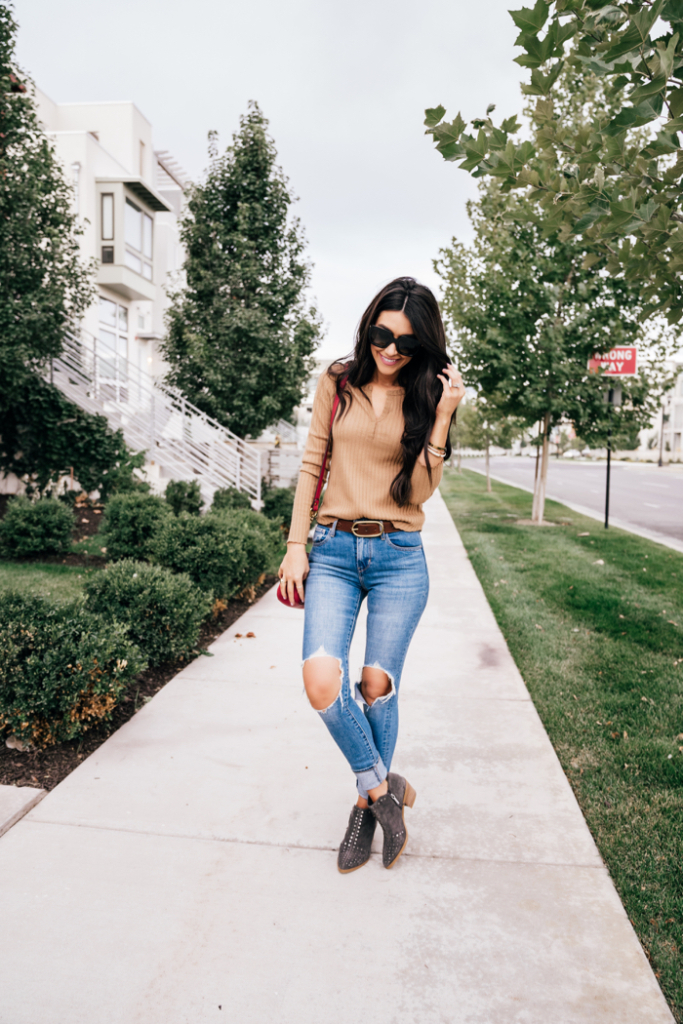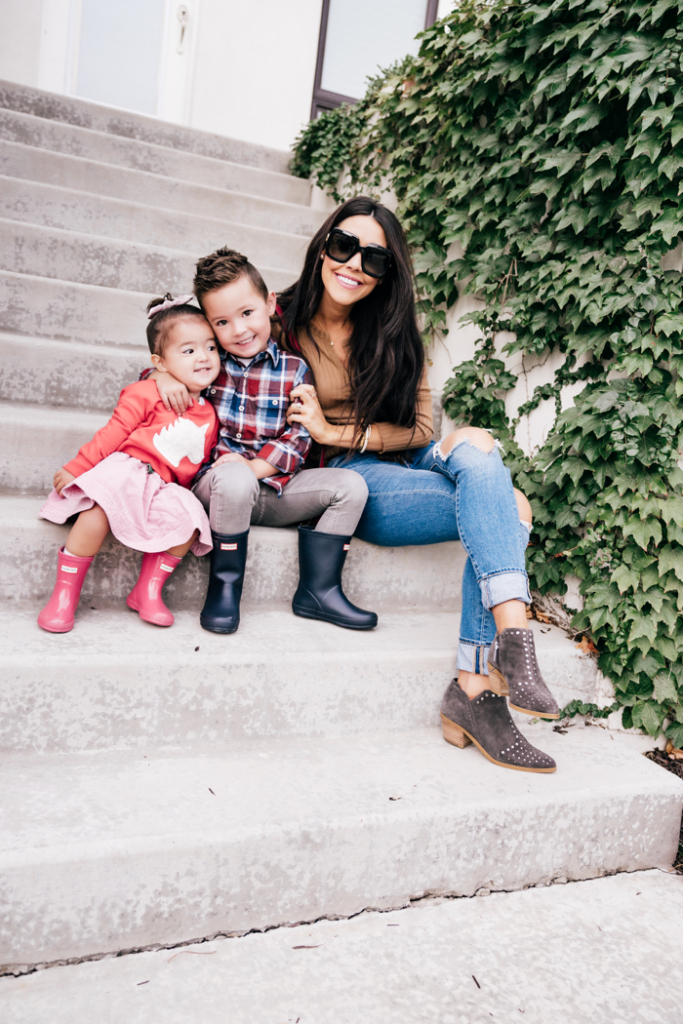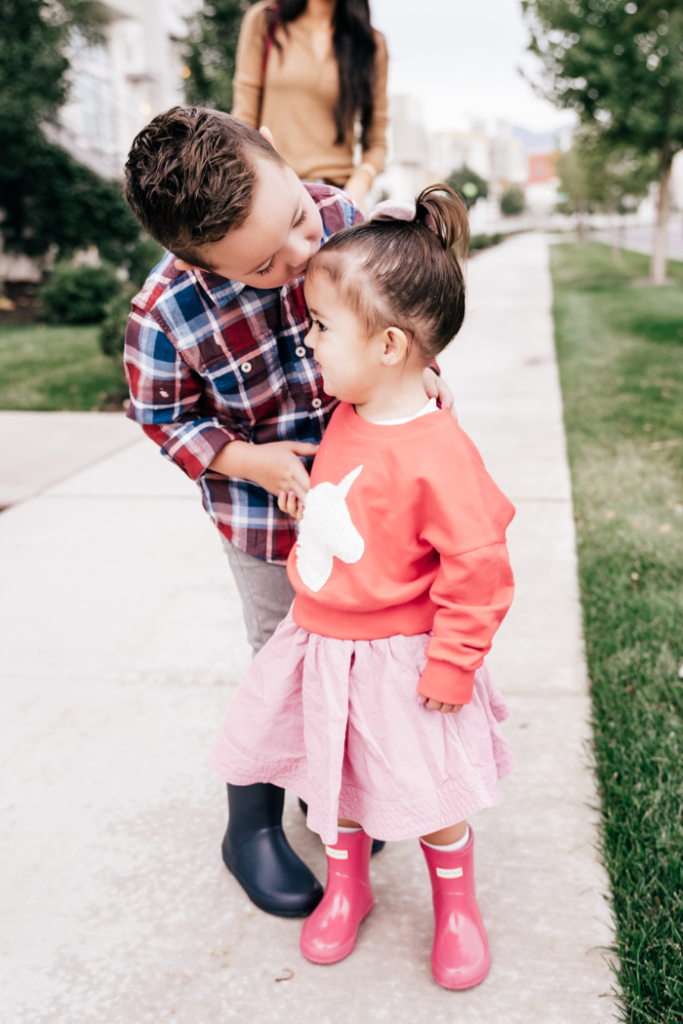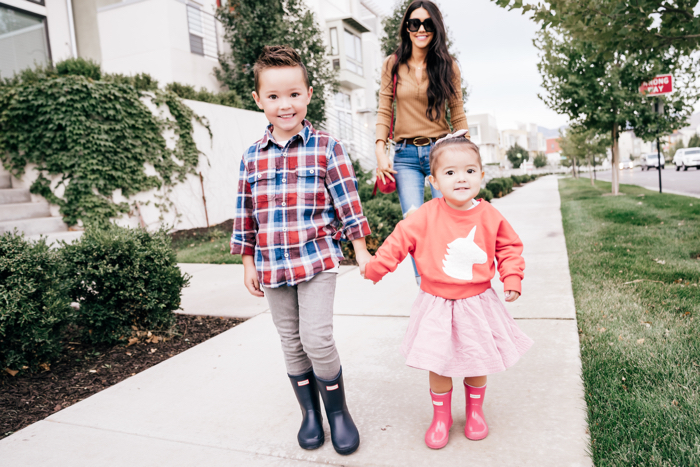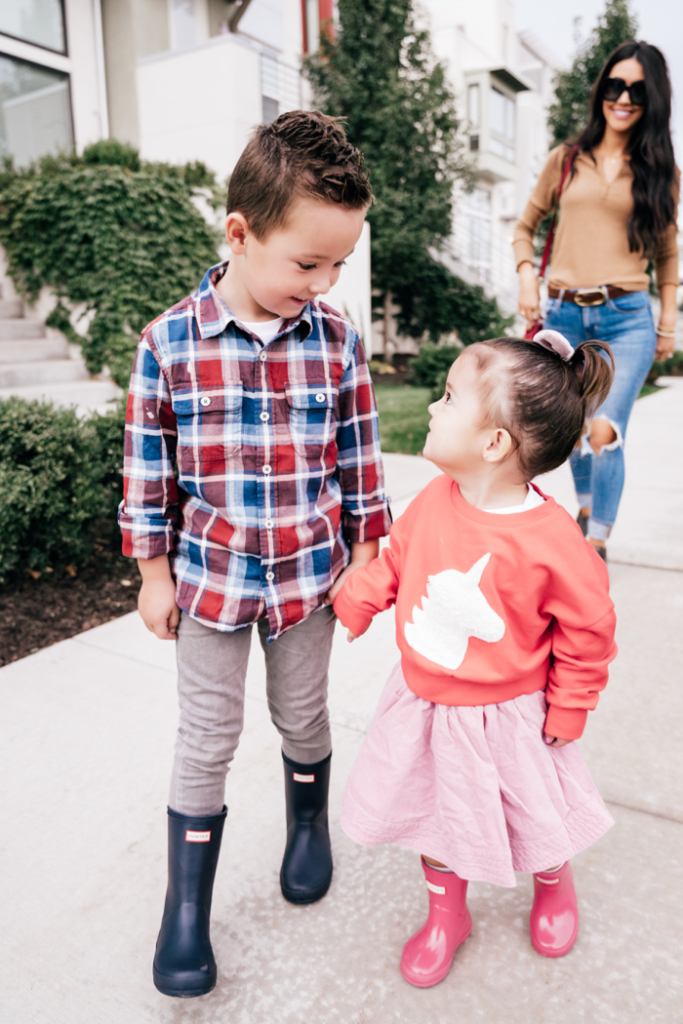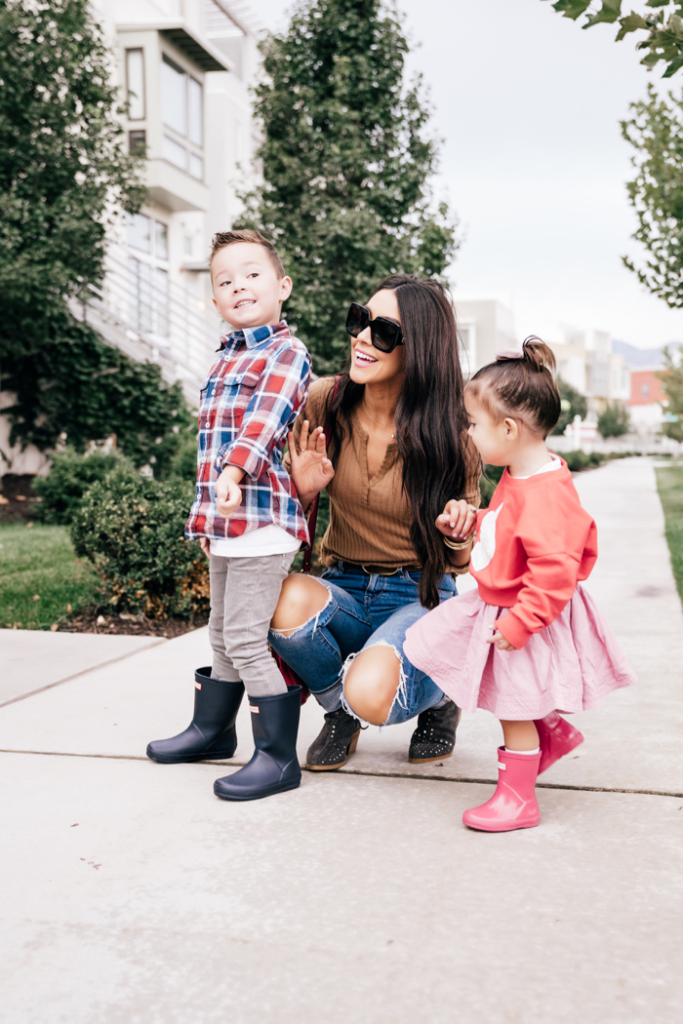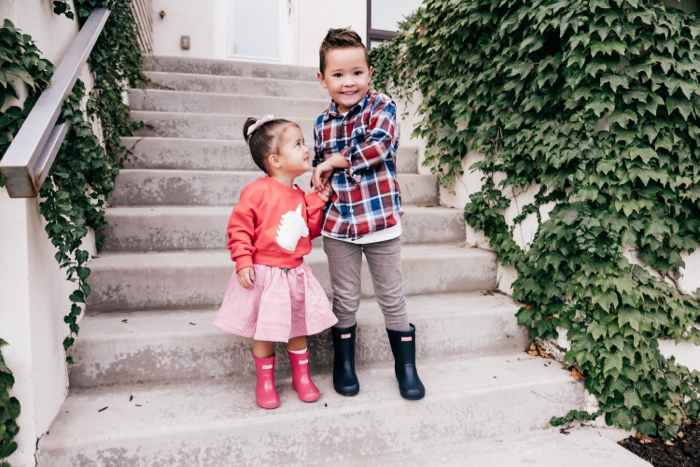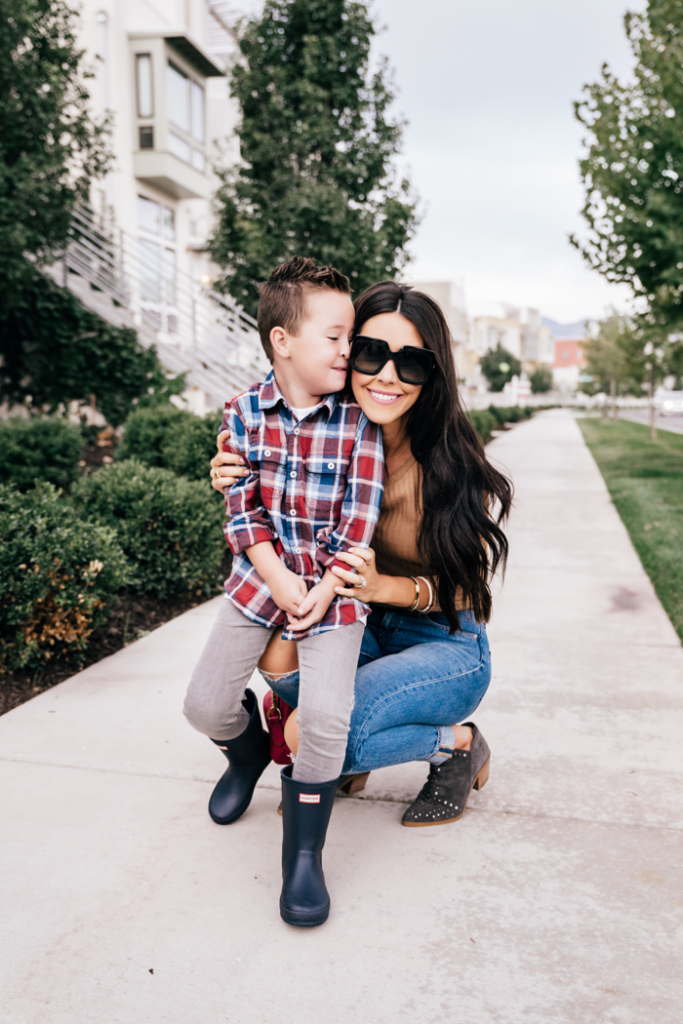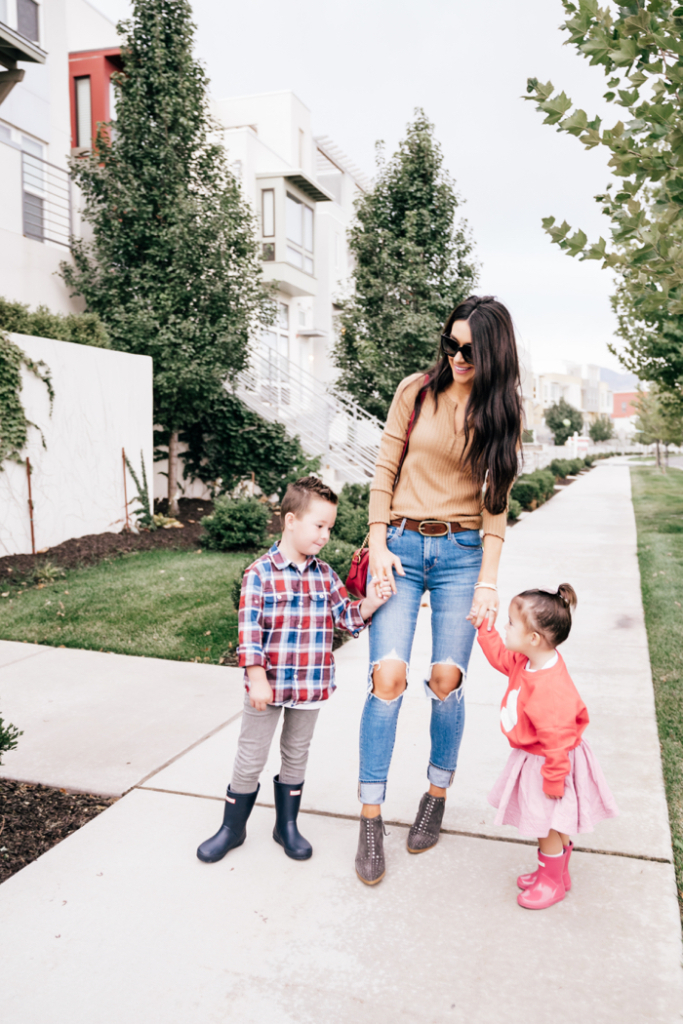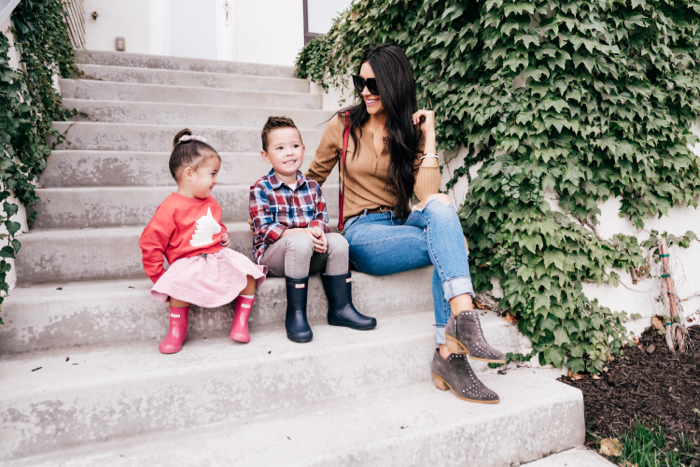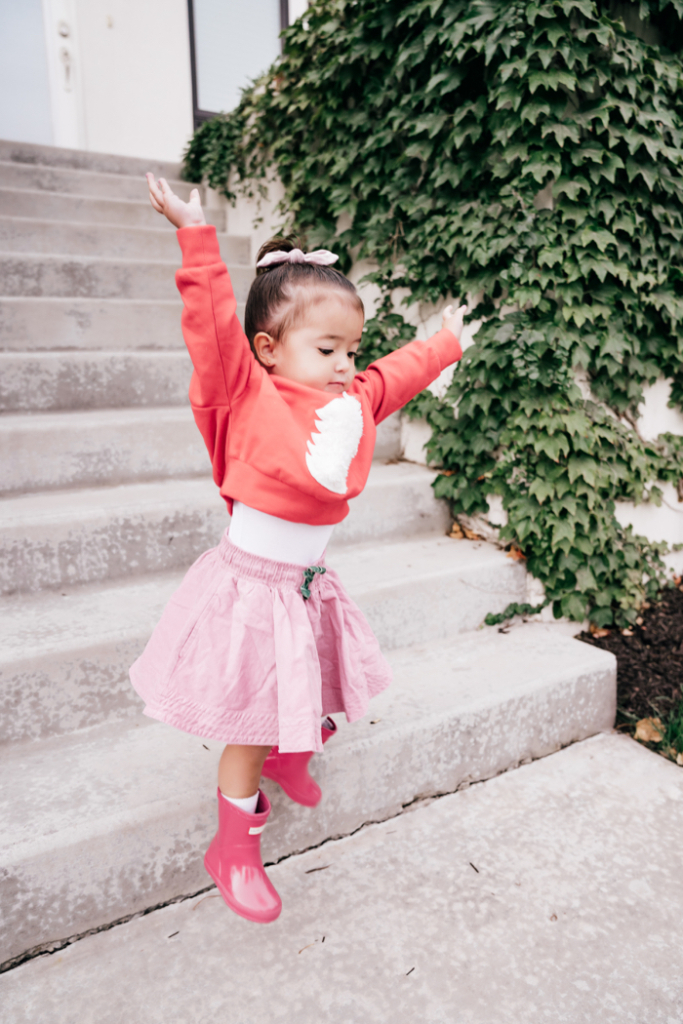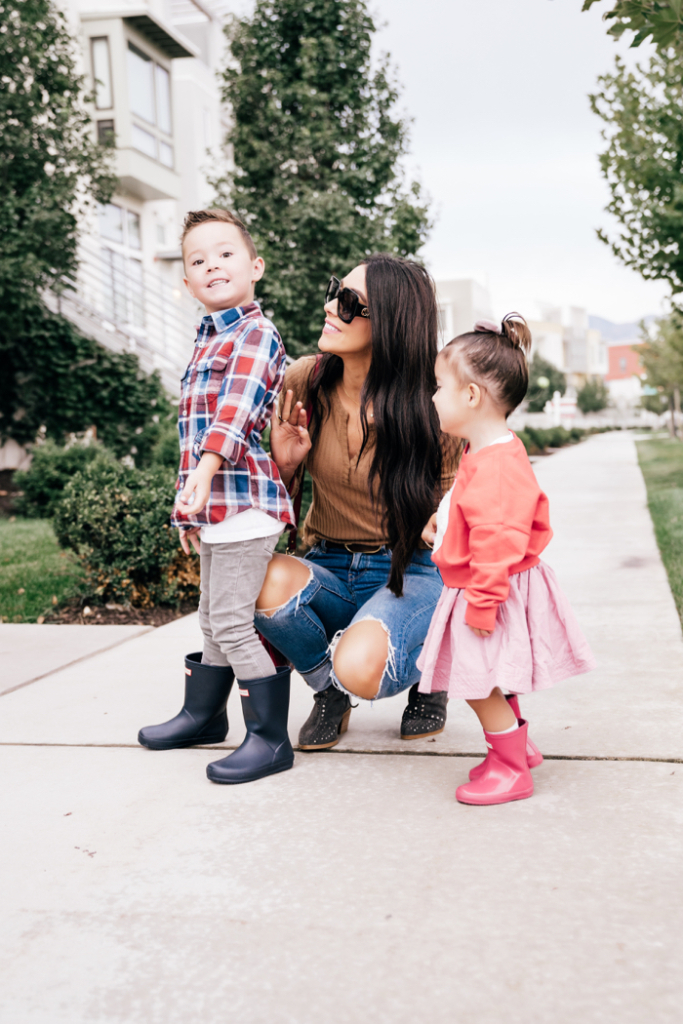 Easy Ways to make sure your Back To School Clothes are Fall Ready
Back to school + schedules is in full swing in this household. I have to admit that we are loving running more on a schedule and being back in class! While back-to-school shopping is always big I also like to consider that fall is only a couple weeks around the corner so I love getting pieces that can easily transition into the cooler months. I look for piece that are great for layers, quality, and more basic so they can mix + match easily. That's when I always turn to Nordstrom and find the best stuff for the babes! I always find exactly what I'm looking for at Nordstrom and have been loving the fun pieces lately!
My kids favorite thing in the world are Hunter Boots! It been rainy all week and they haven't been more excited because they have been able to wear them. Now, they don't only wear them when it's raining. They love to wear them all the time! Hunter Boots are the easiest things for kids to get on by themselves so they love that! They are also great for the winter with thick socks! If you guys are looking for a good fall/winter boot these must be on your list and let your littles decide what color they want with so many to choose from.
When it comes to brands I like for the babies I love Tucker + Tate along with Mini Boden both which are found at Nordstrom. They have super cute pieces as well as being great quality and lasting forever! Mason is wearing this adorable paid shirt from Tucker + Tate along with his jeans from Peek! Monroe is wearing the cutest little Tucker + Tate sweatshirt along with a Mini Boden Skirt that I'm dying over, it also comes in yellow. Topping both of their outfits off with Hunter Boots of course!
When you're looking for great transition pieces for the kids stick to something that can easily be layer. Whether that's being an undershirt or over shirt something that can be versatile. Also make sure you're buying quality items. There is no way something is going to last you a couple months if it's low quality. Last but not least I like to keep it pieces that are more basic so they can effortlessly be paired with many other options.
I have linked all of our outfits but as always please email me or dm if you have any questions. Big thanks to Nordstrom for sponsoring this post but all opinions are my own.
MASON

MONROE

BRITTANY