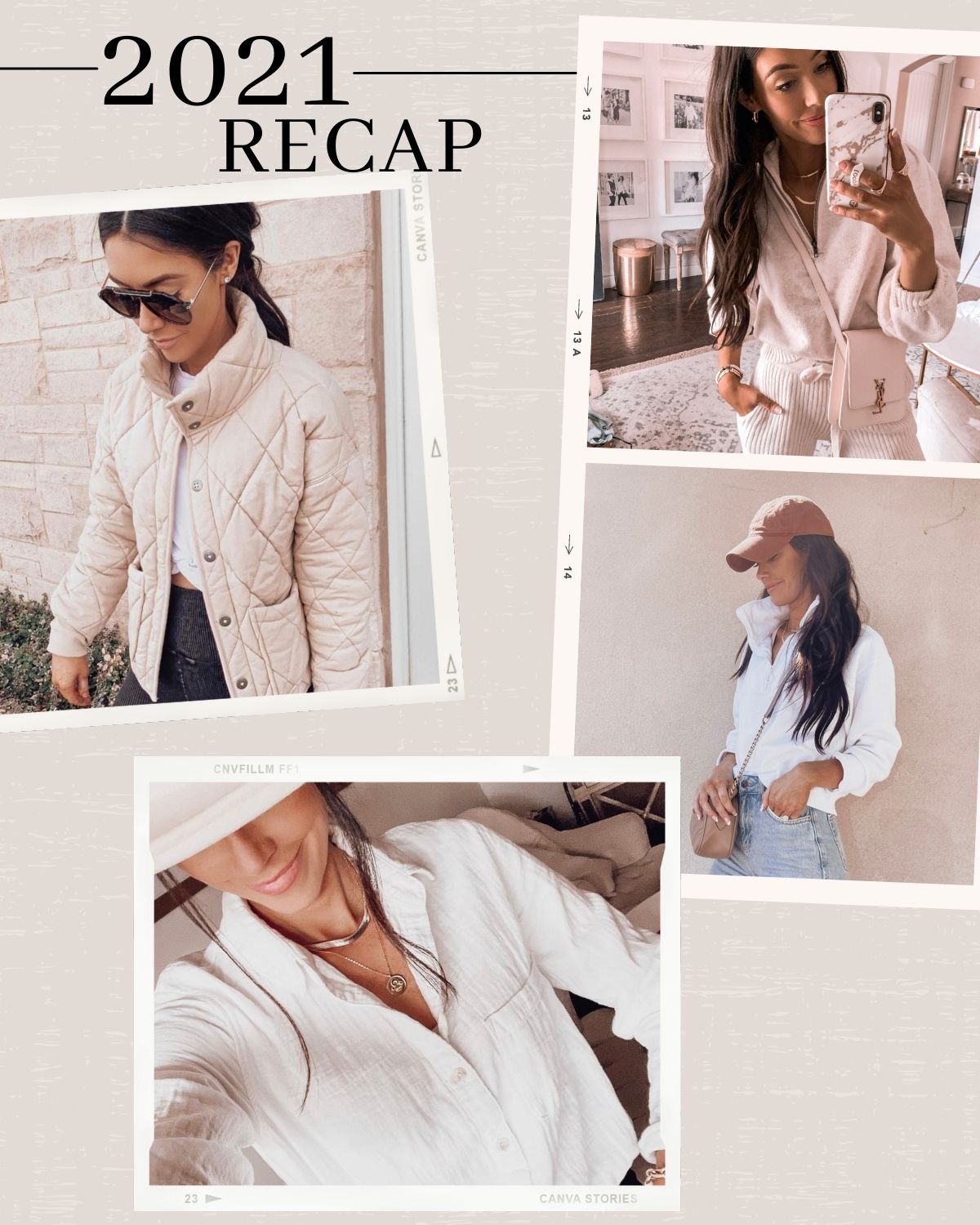 Goodbye 2021, hello 2022! Wow! I can't believe 2021 flew by SO fast! After the busy holidays, it feels so good to start a fresh new year! This new year I am going to try meal prepping to make balancing busy, mom life and everything else a little easier… give me all the tips! Since Mason asked (LOL), I am also going to try to be better about remembering things. Here's to a new year, friends! But first, a recap of 2021 favorites!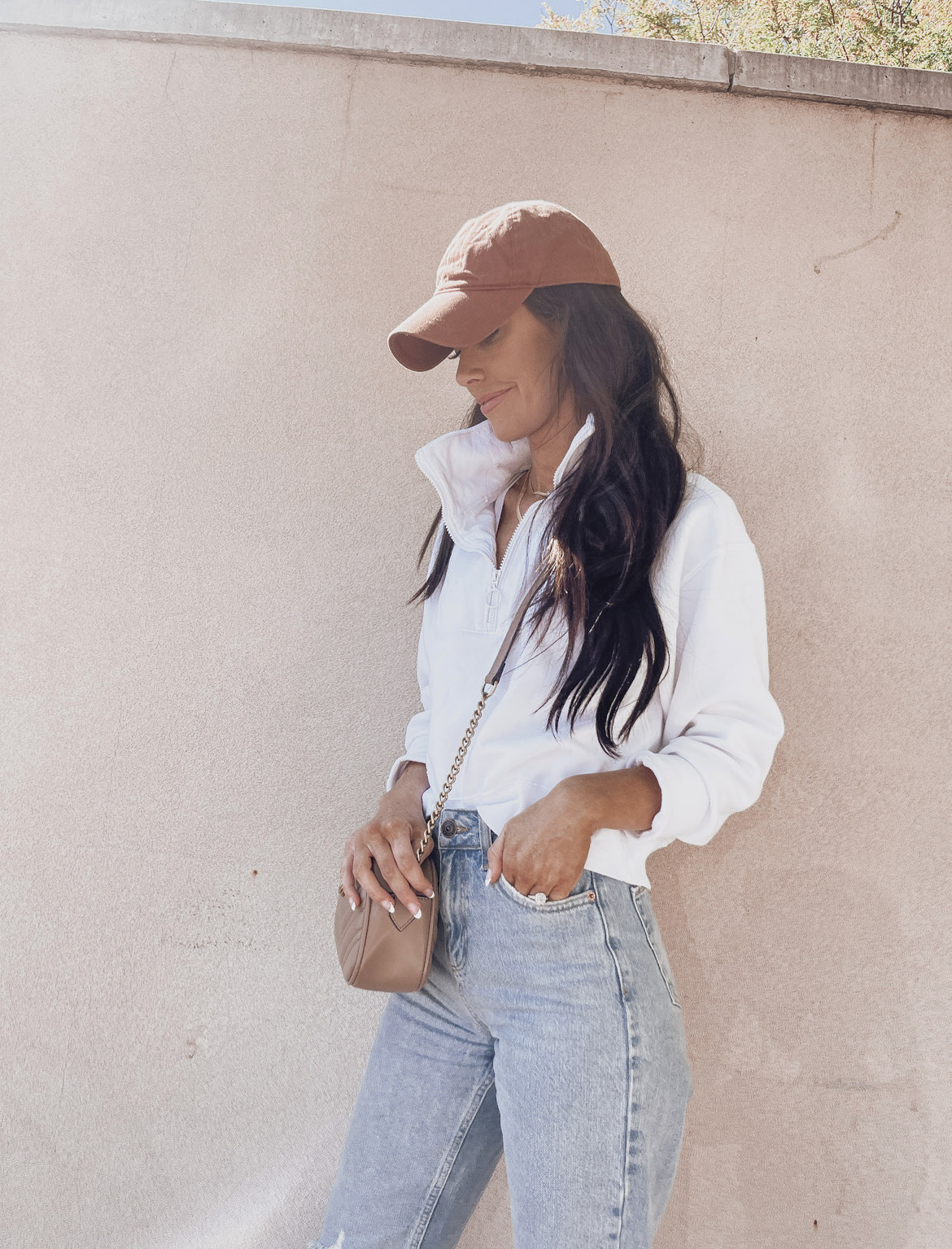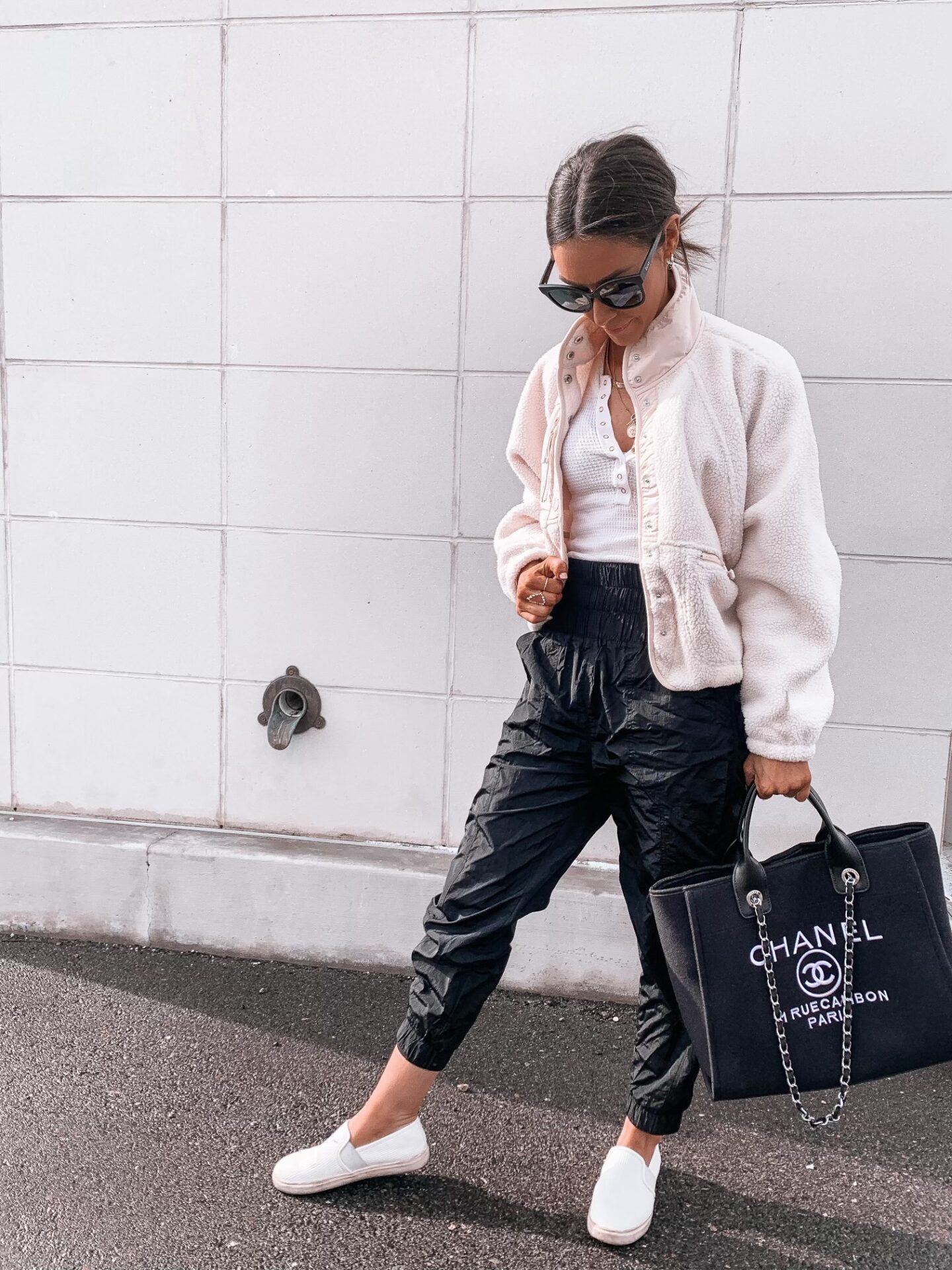 2. Hit The Slopes Fleece Jacket (comes in so many colors!)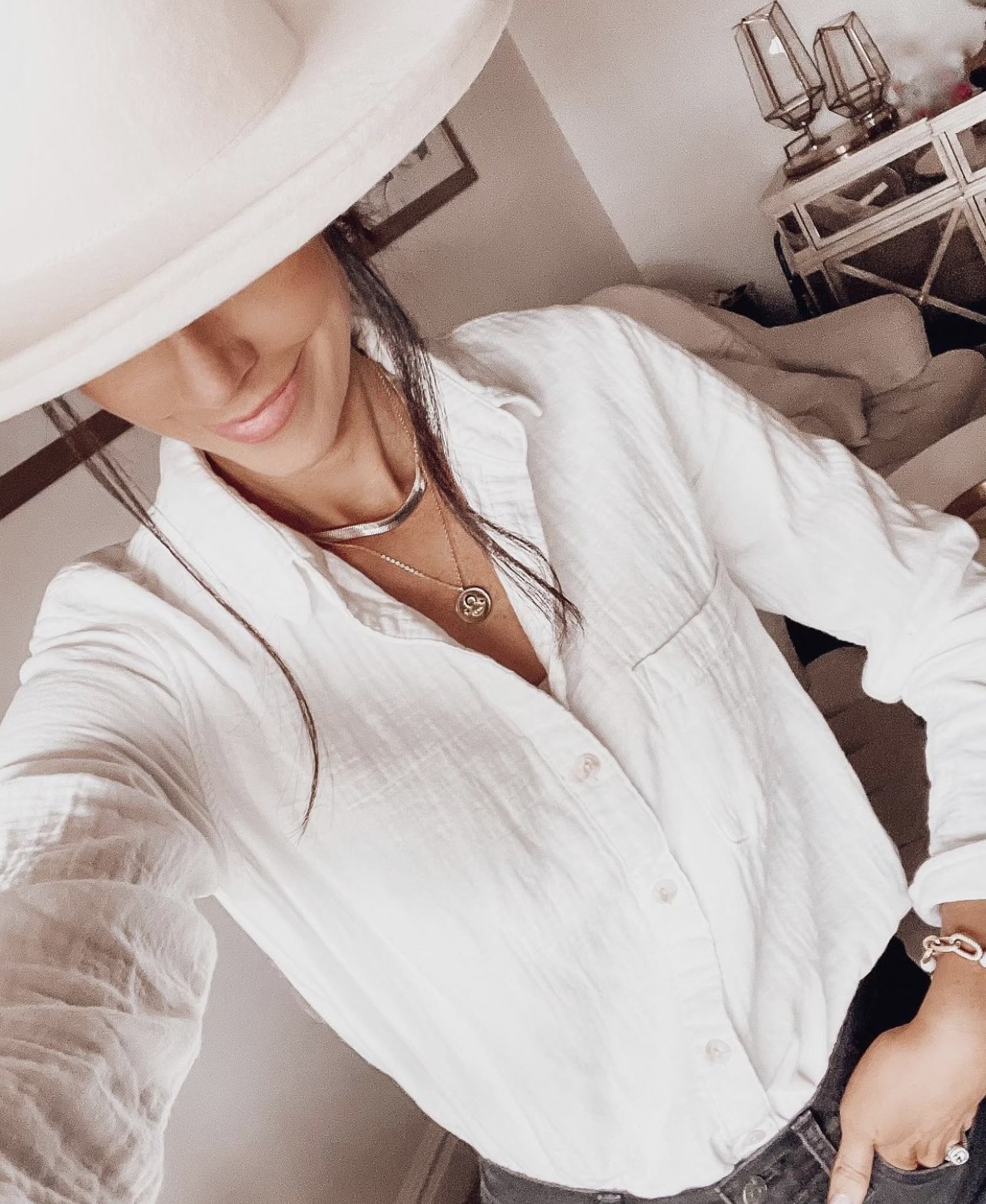 3. White button down. Only $20! Everybody needs a white button down… closet staple!
4. Quilted jacket… My quilted jacket collection is still steadily growing… Can't stop, won't stop.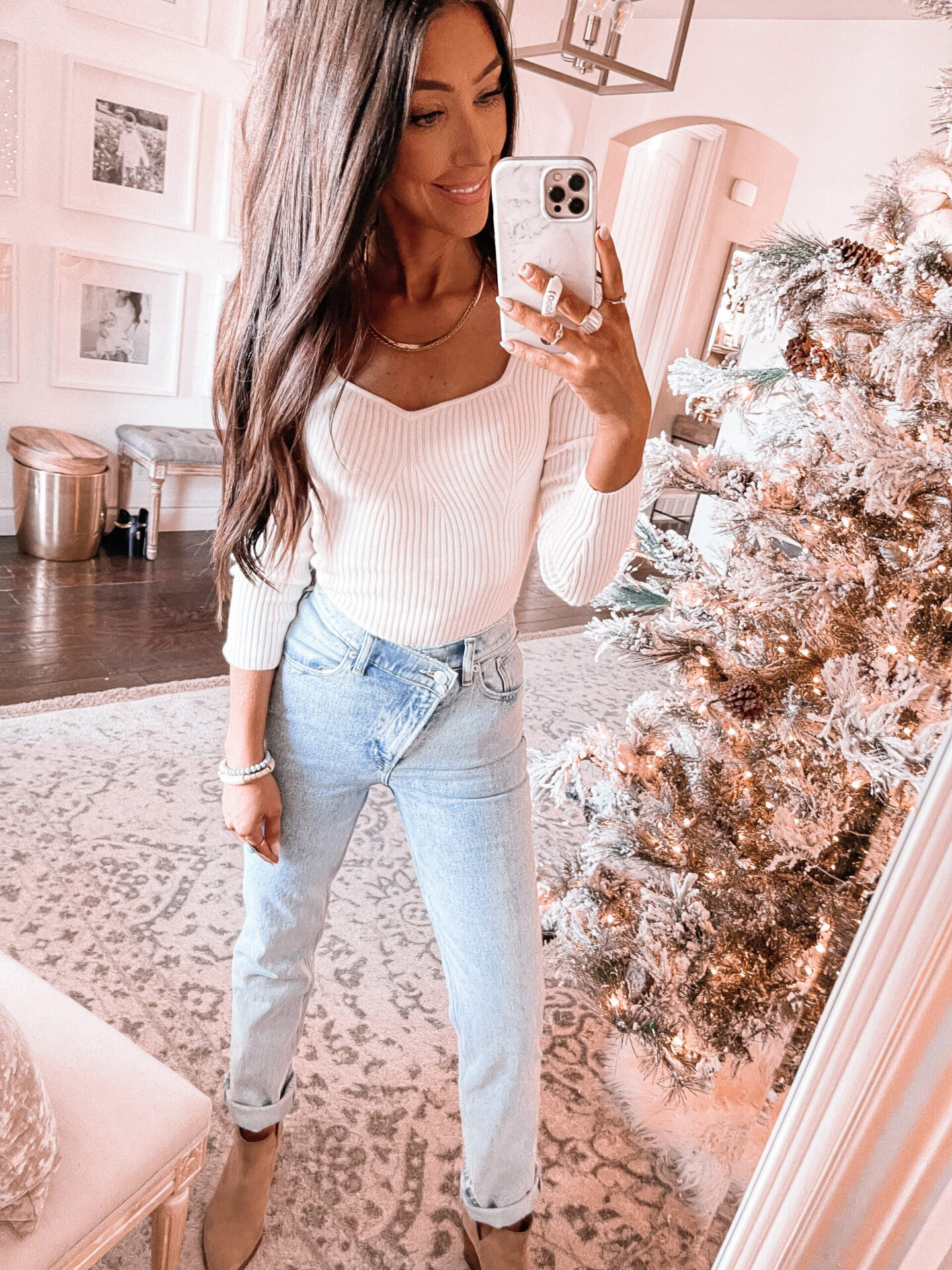 5. Bodysuit (comes in more colors!) and jeans (you guys LOVE these trendy jeans)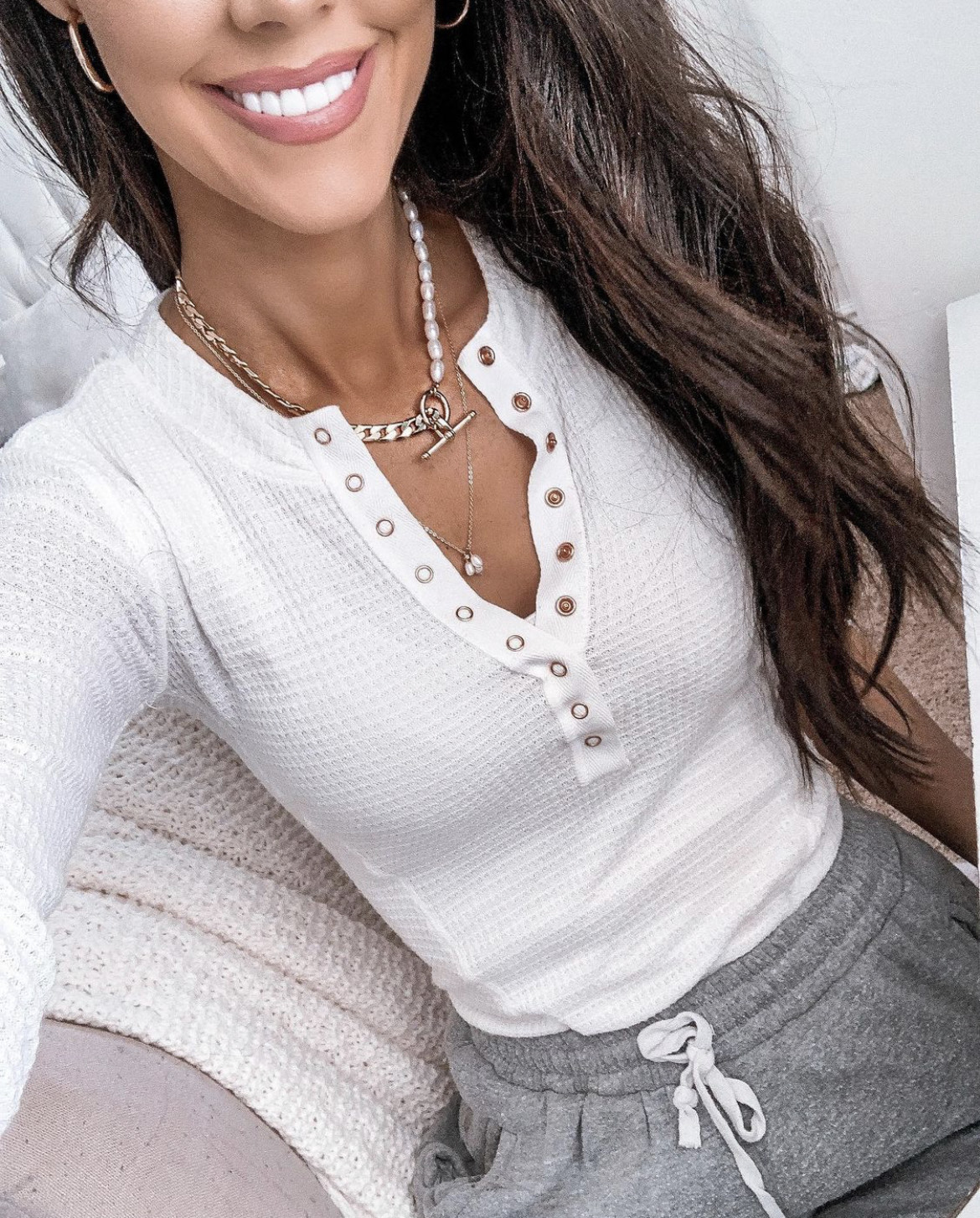 6. Henley bodysuit. Always a best seller because it's good & makes a great basic/staple piece!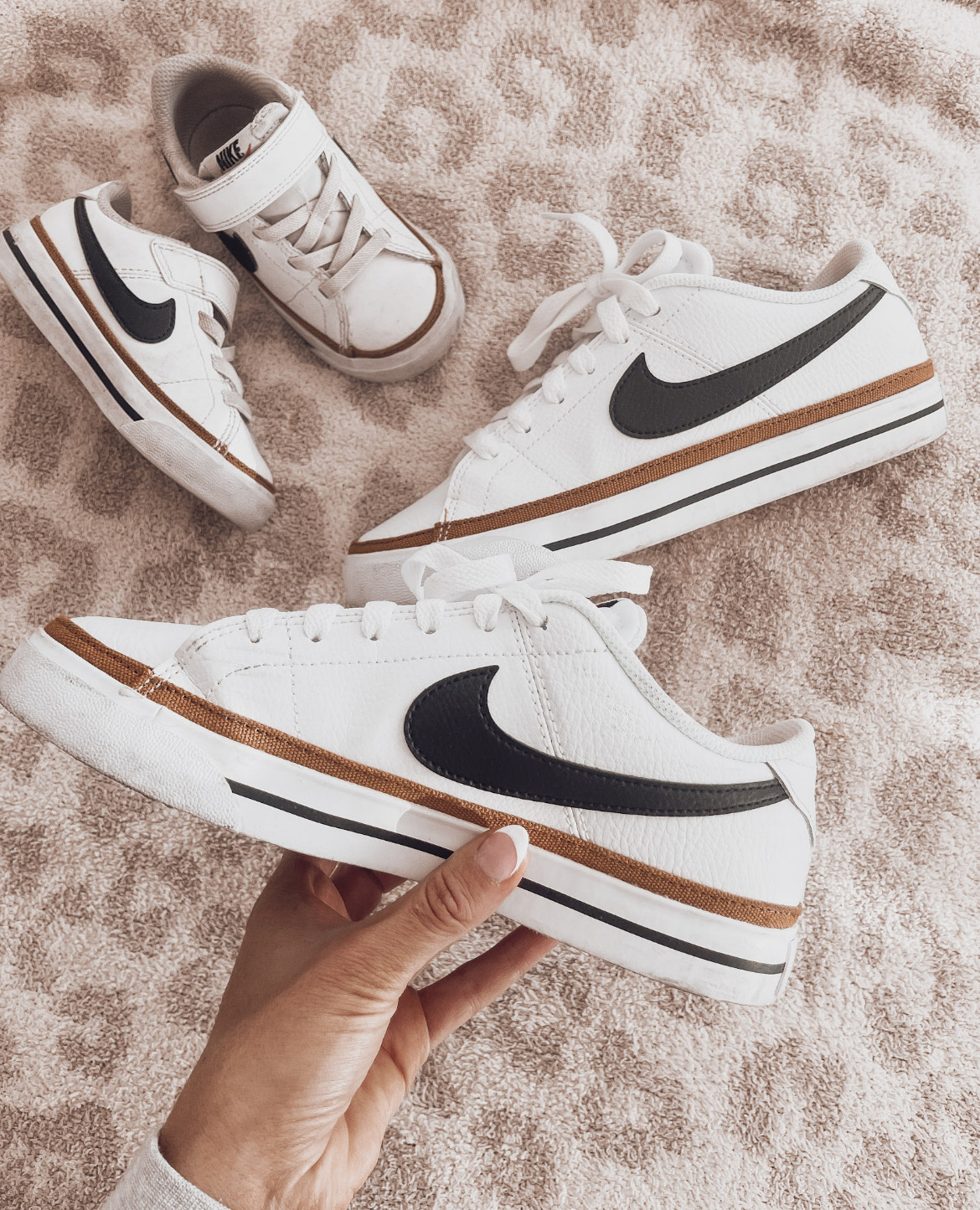 7. Best selling sneaks! Might have bought my whole family matching ones… Click here for the toddler size!