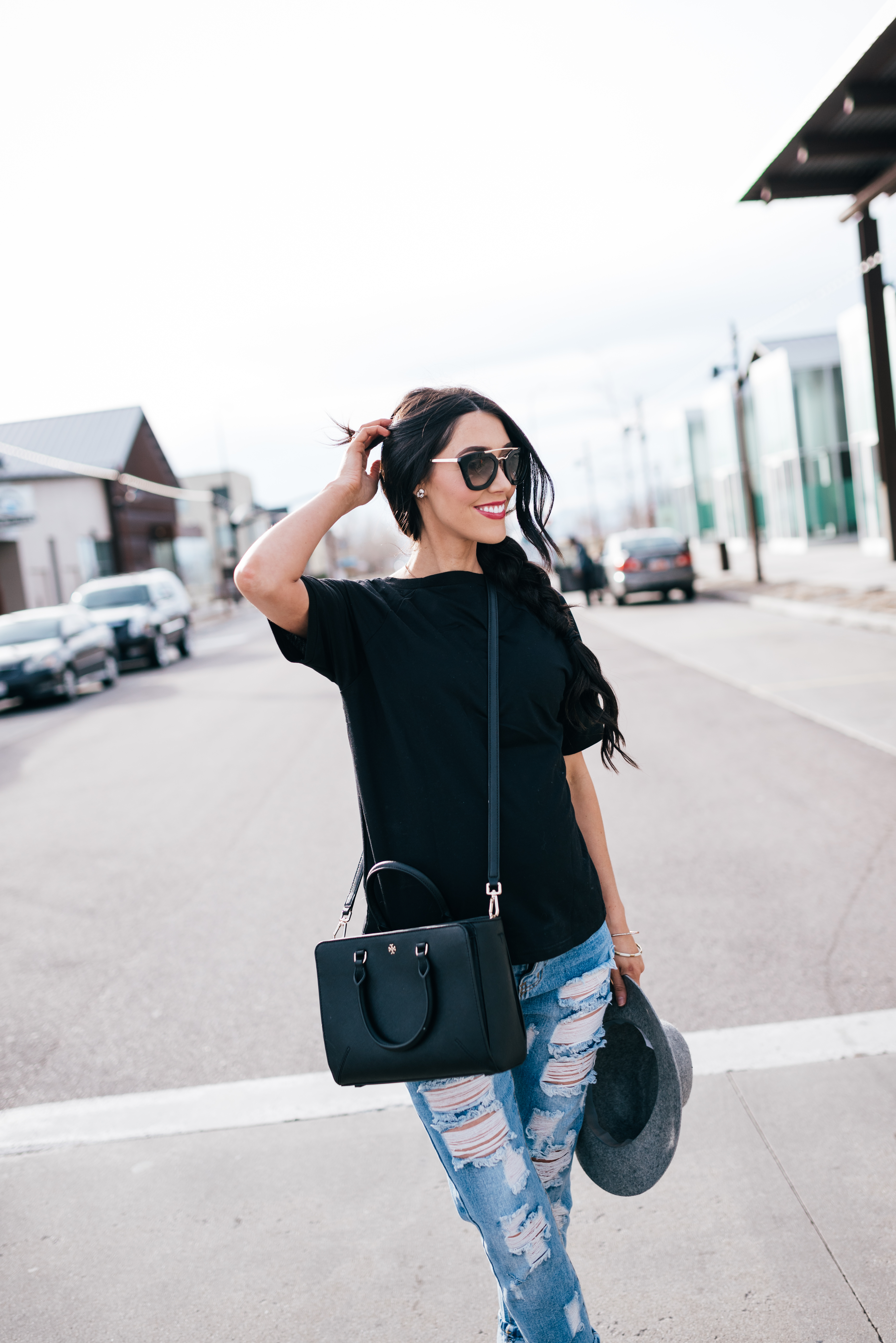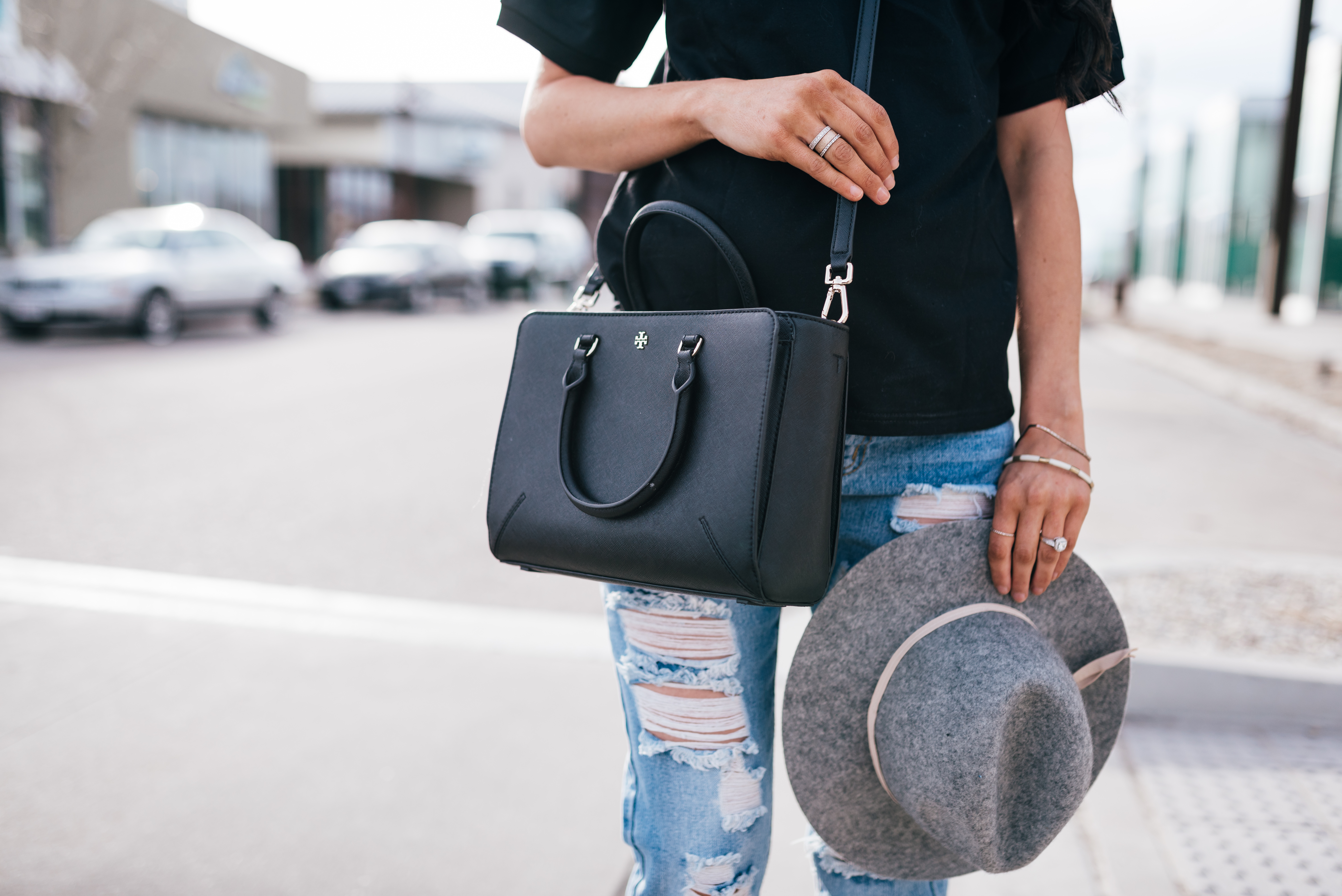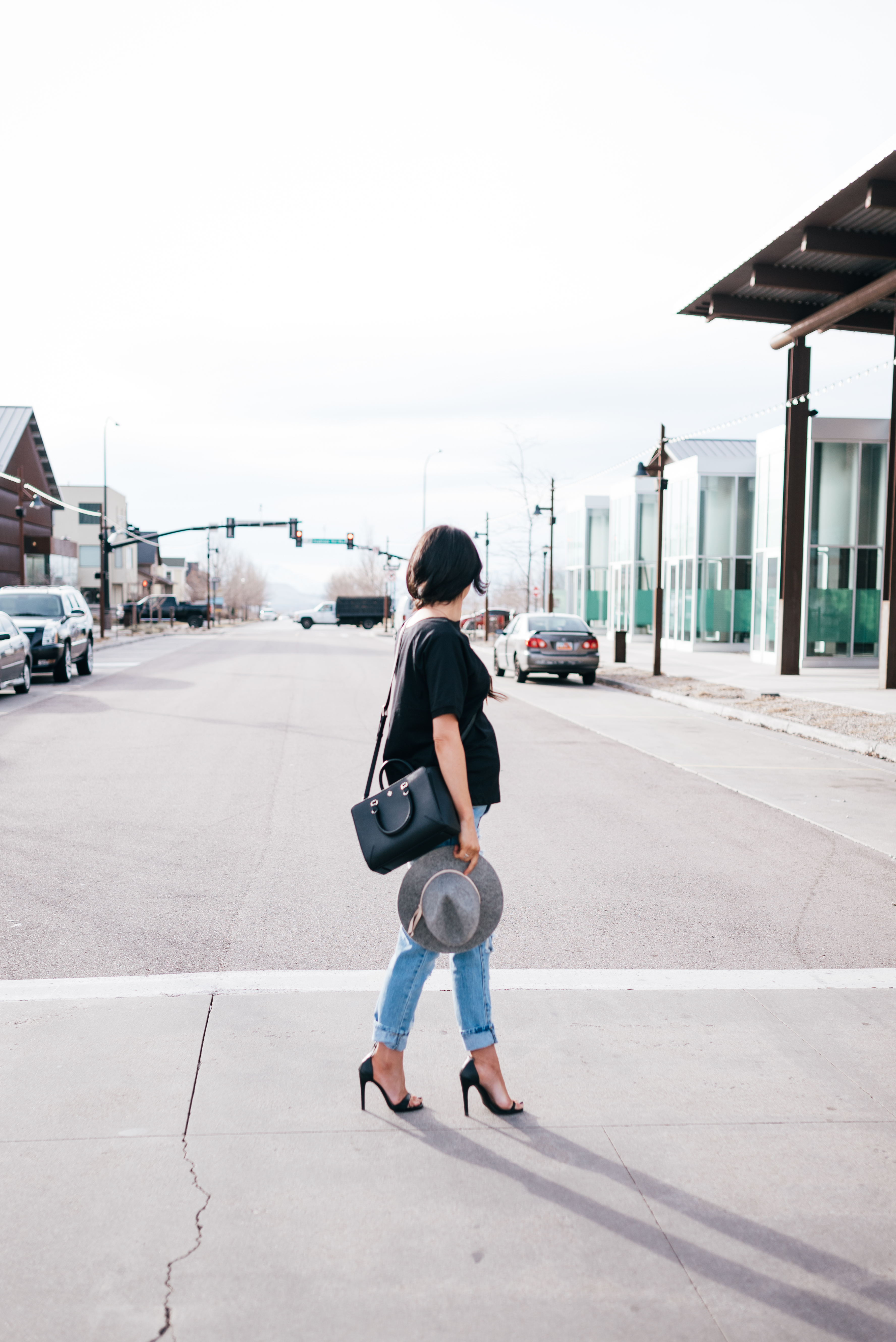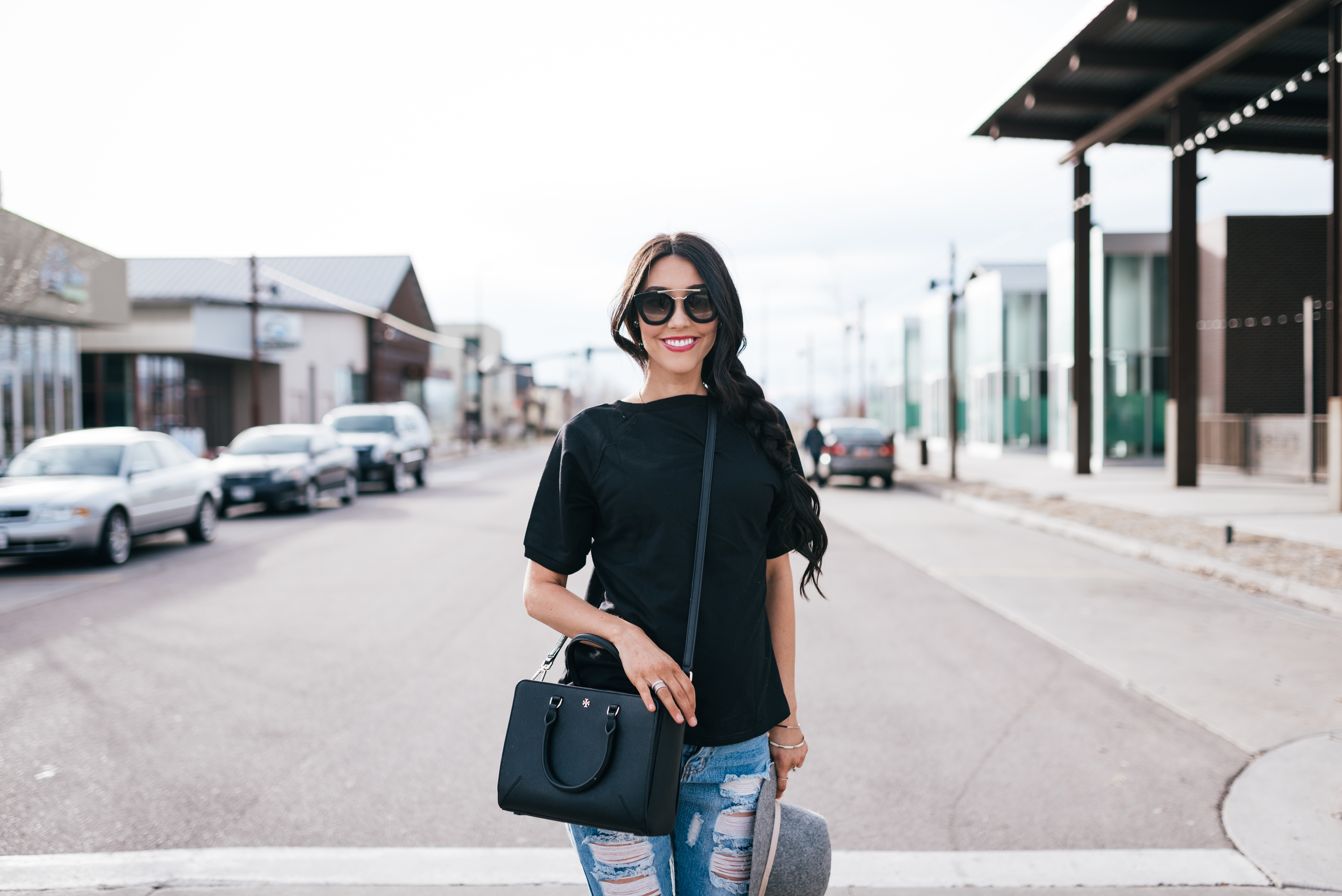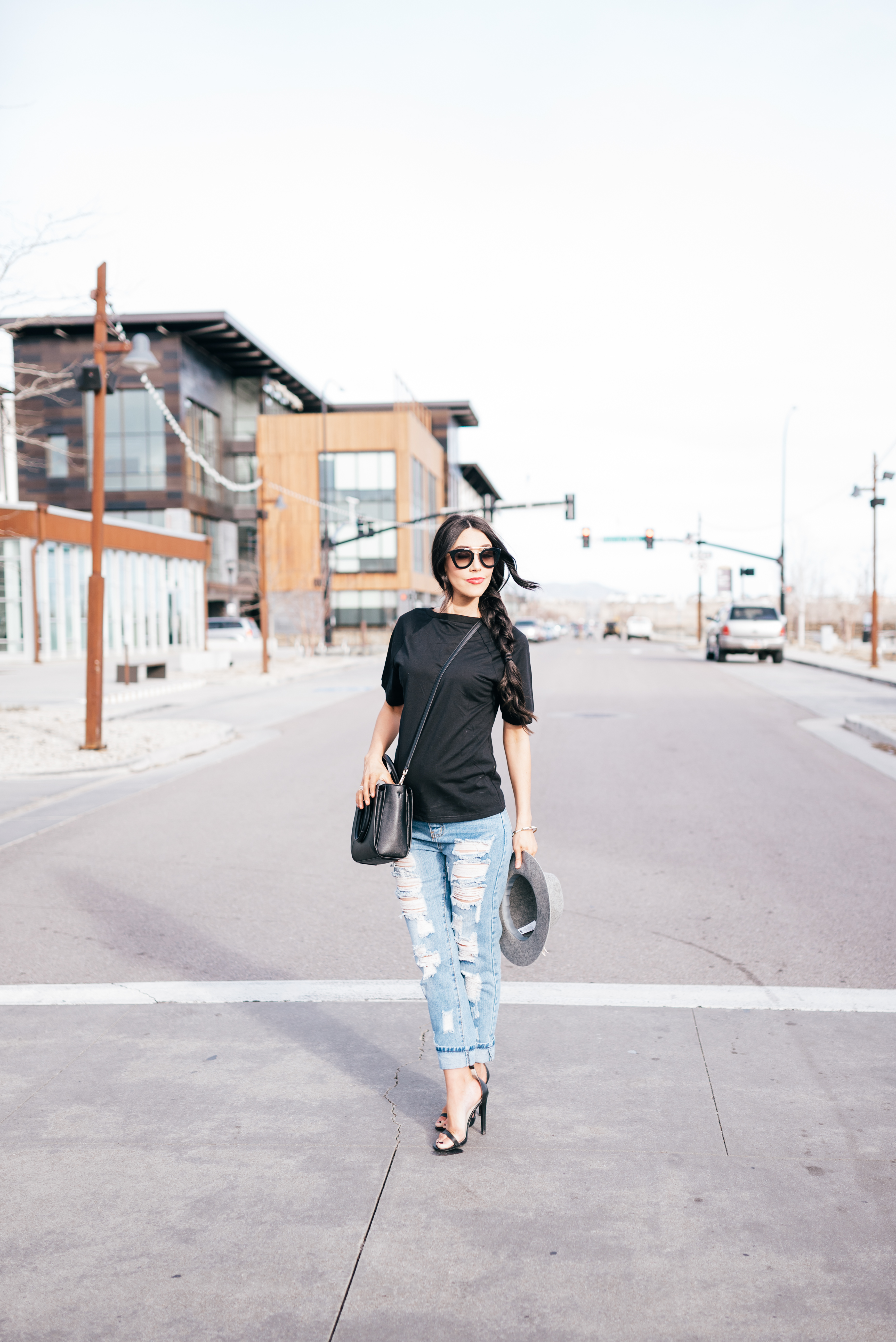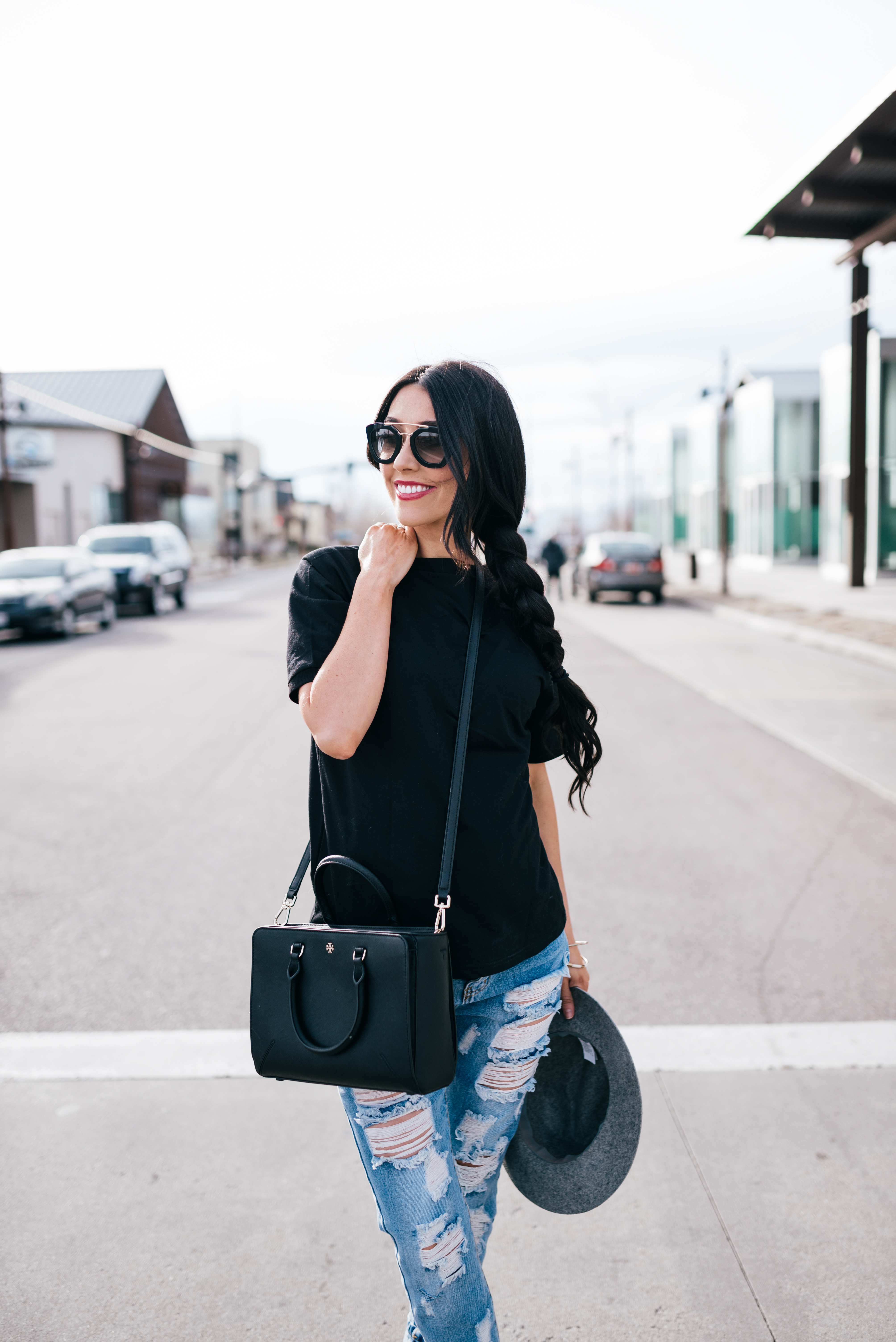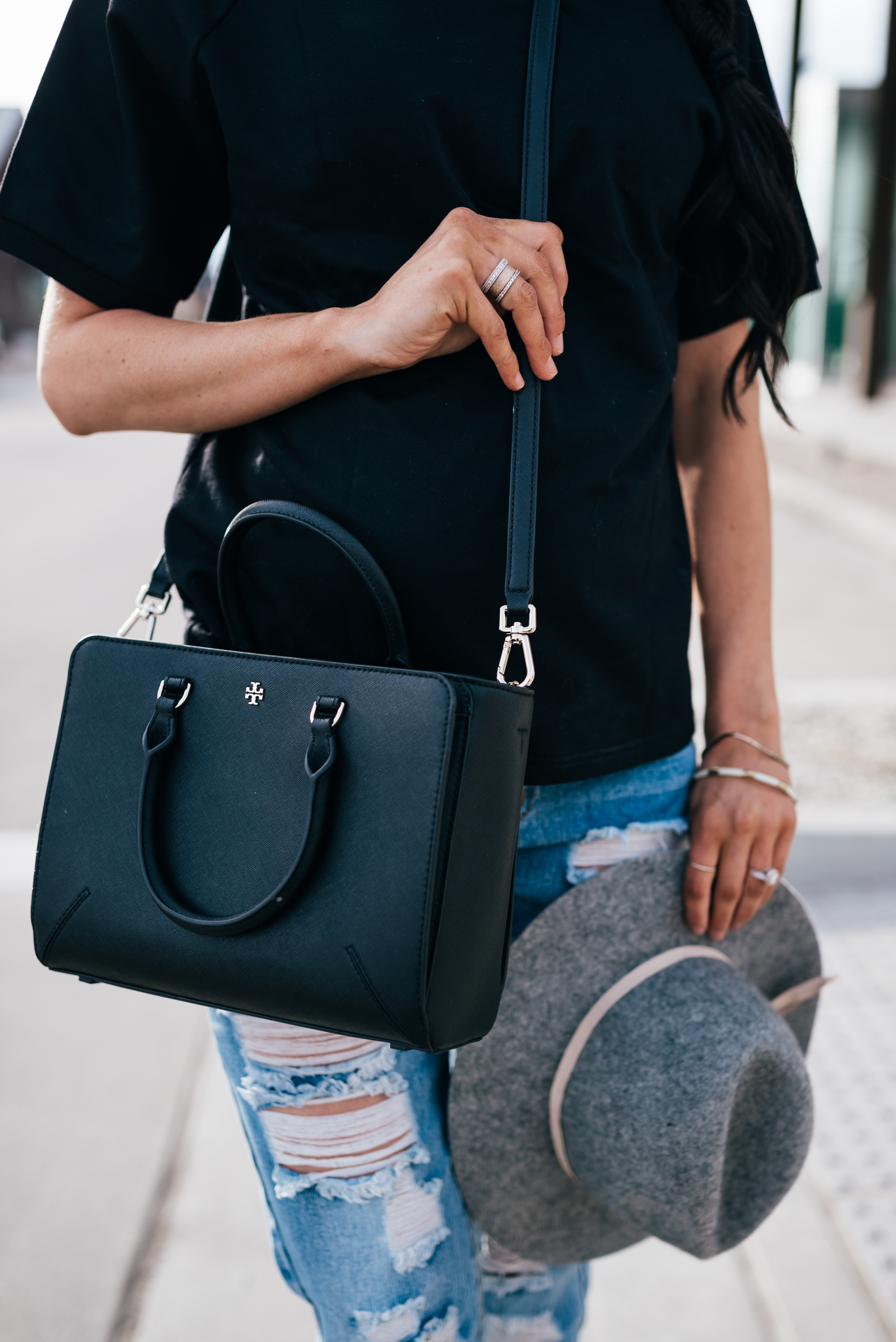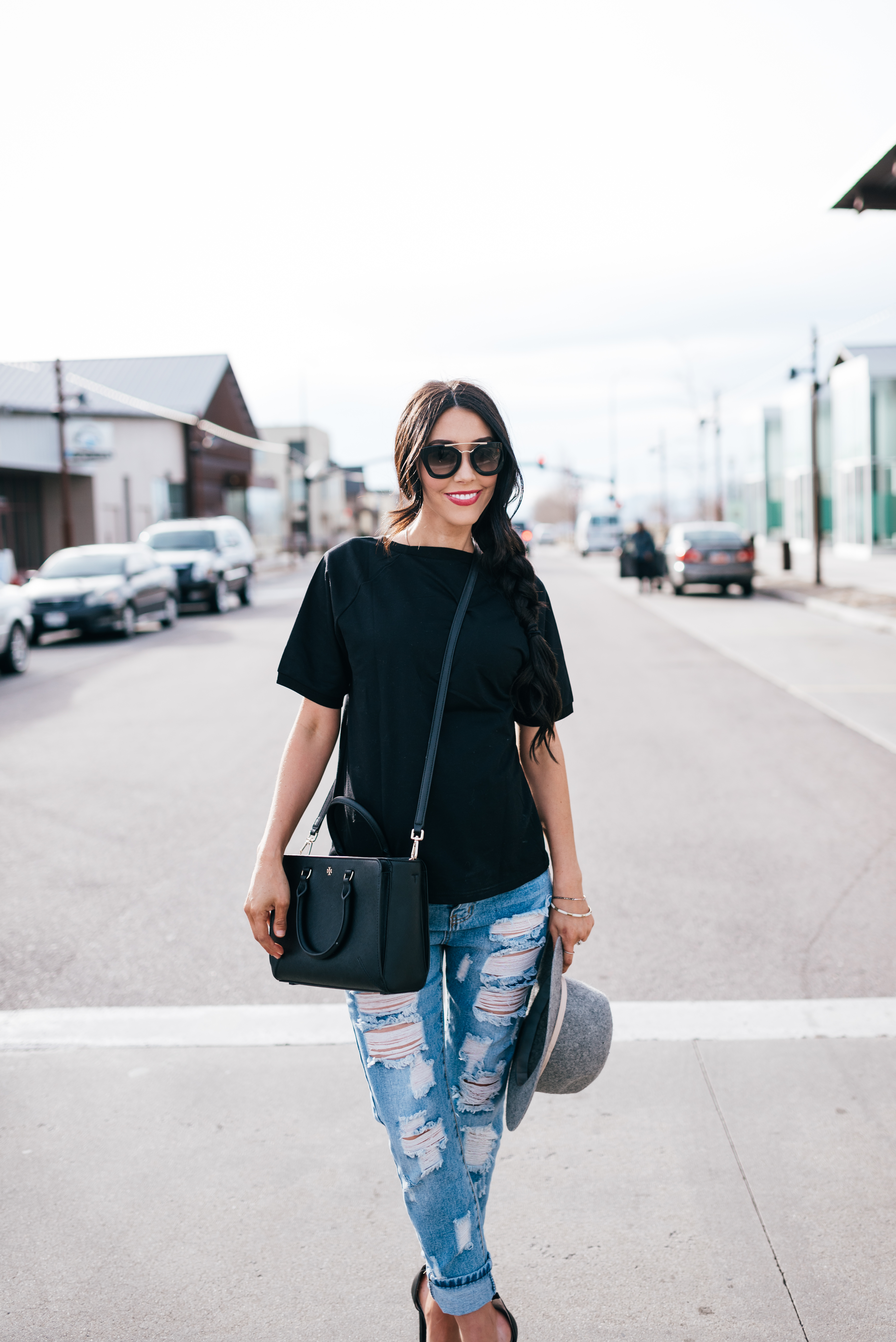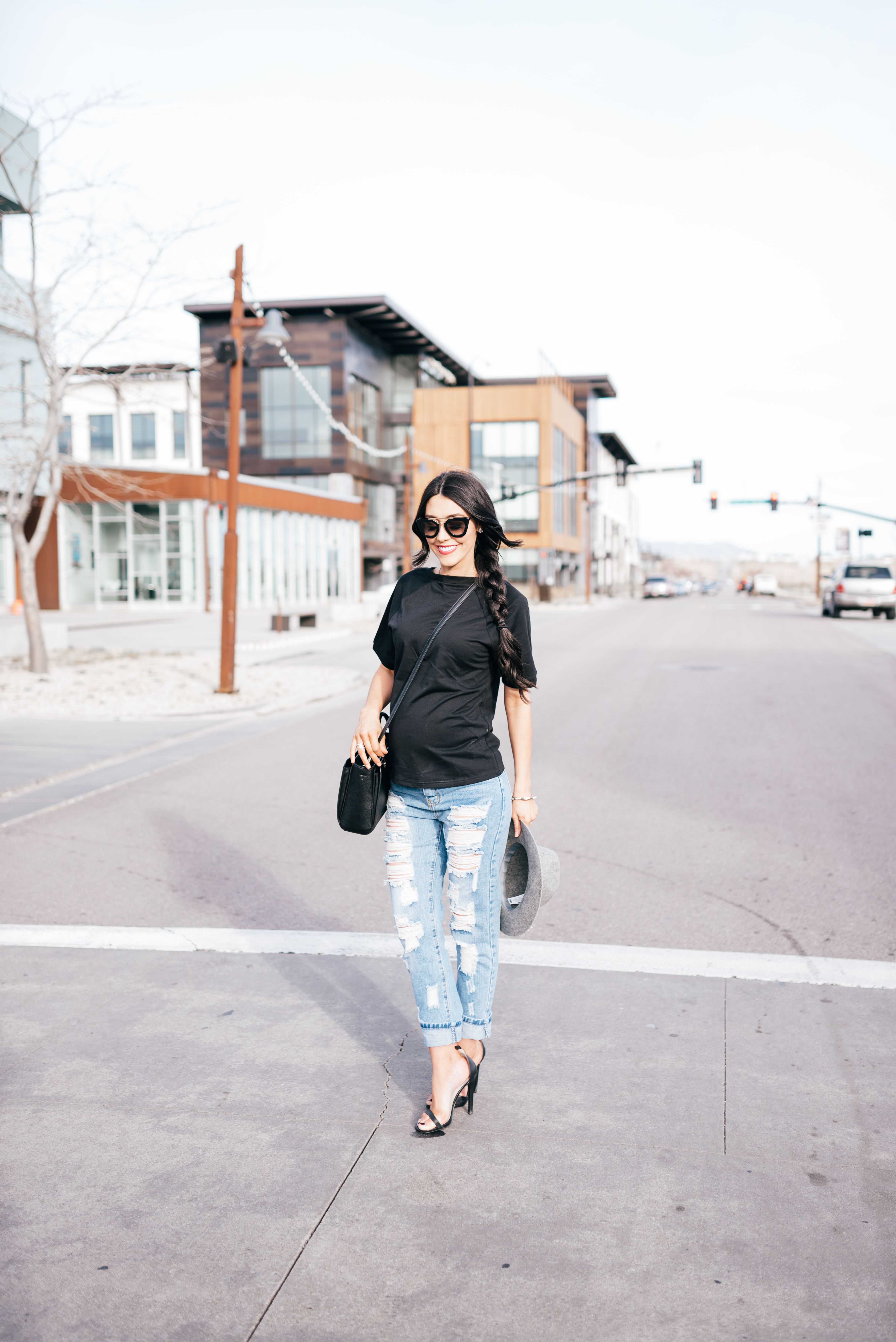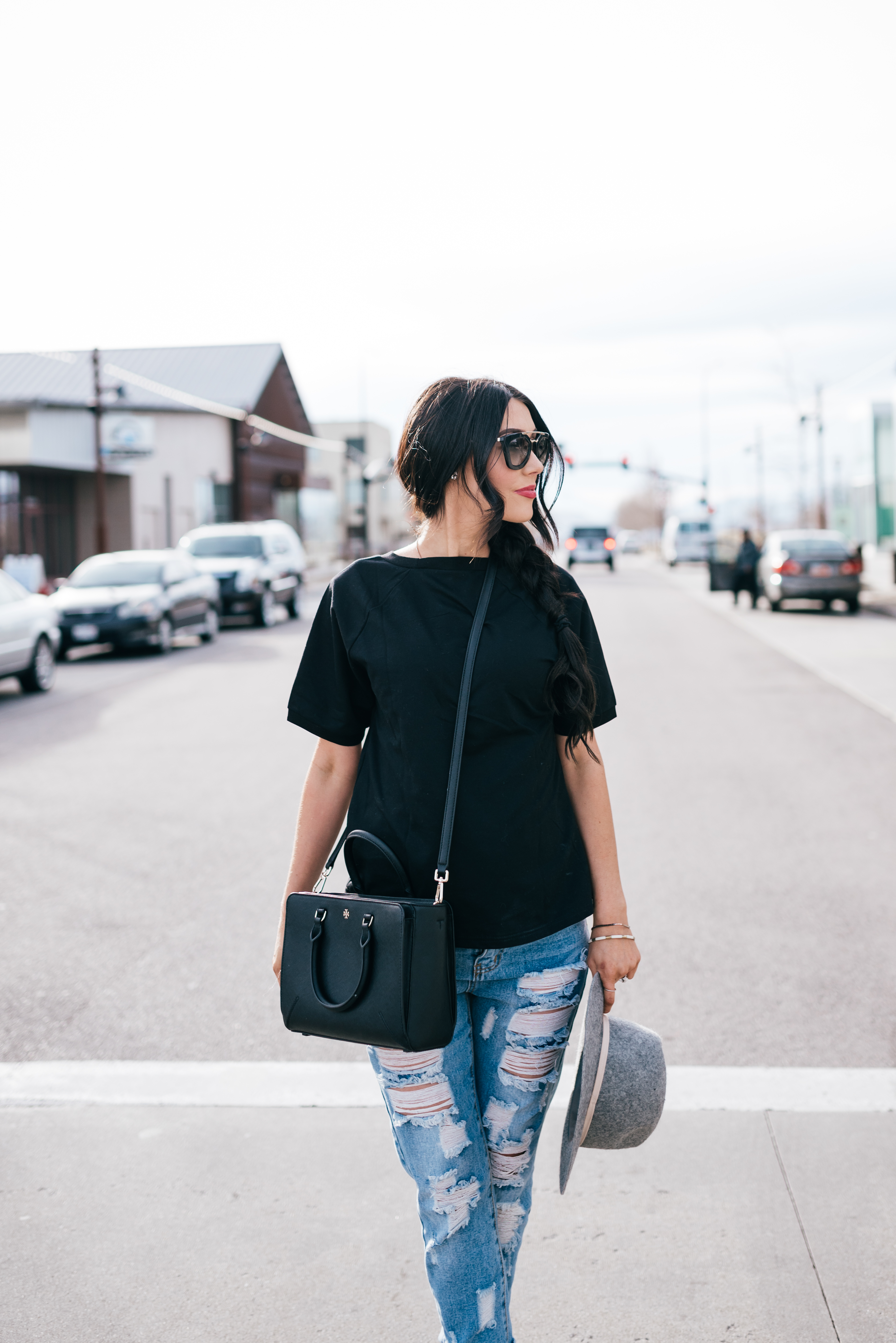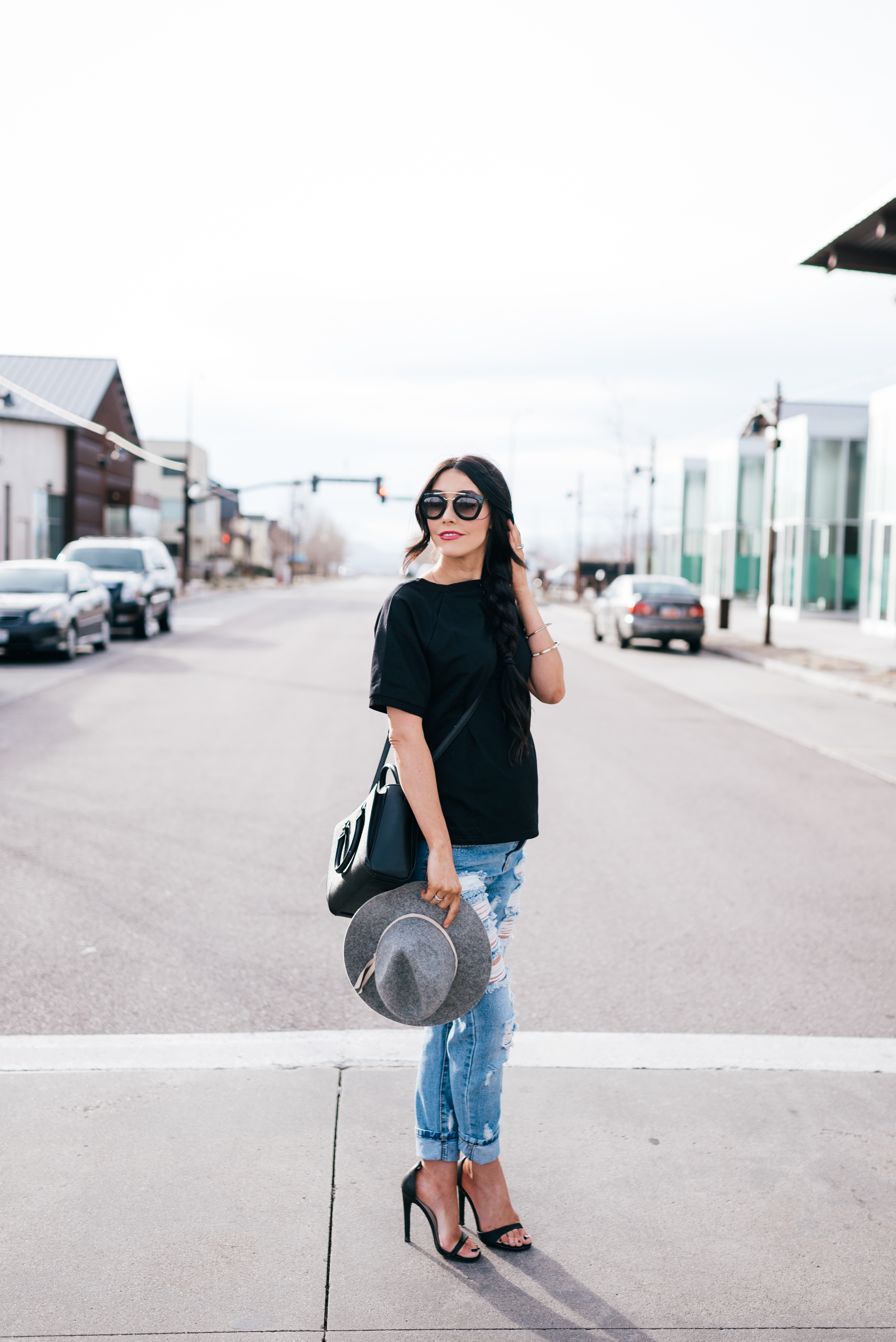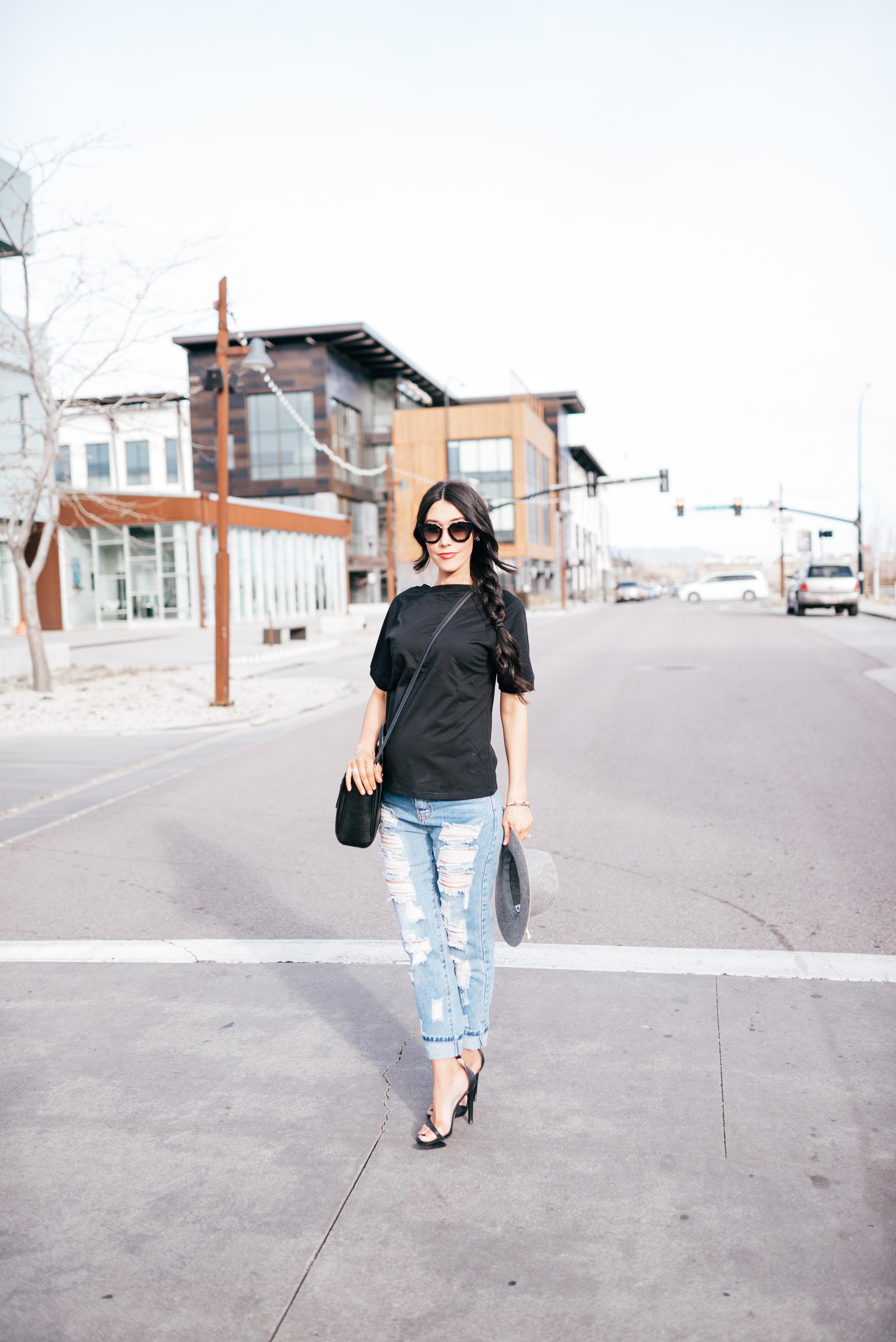 TOP  |  JEANS  (similar)  |  PURSE (larger version) |  SHOES  |  HAT (similar)  |  SUNGLASSES  |  LIPS 
SHOP THE LOOK
Guys! This is one of my most favorite looks. Probably because if you see me in the streets this is most likely what you will find. I love a good pair of jeans preferably destroyed, a basic top, and pop on a pair of heels! I don't know why but this is something I feel most comfortable in. I know it's pretty basic but it works.
This past weekend was insane! I think Spring Cleaning AND Nesting hit my family in full force! My husband was so sweet to get a huge "to-do" I had all done and practically everything under the sun needed to be done around the house. We also enjoyed LDS conference so much! This past conference had to be one of my favorites! I had many talks that I loved but the ones I loved most were from Elder Snow & Elder Gong. Funny how specific ones hit you heart the most. I'm so grateful to be a member of the Church of Jesus Christ of Latter Day Saints! I'm constantly up lifted and feel the blessings all around me & my family!
As great as the weekend was I have felt so heartbroken. We had to give our little puppies (Maltese & Yorkie) away this past weekend & I have been having the hardest time. We got them when we first got married almost 6 years ago. They have been my little angels but once I had Mason things shifted and unfortunately they weren't the best with him 🙁 I know many have said it's hard to have littler dogs before and then bring kids into the family. They were the sweetest little pups but very territorial and it was a matter of time they would get upset with a wild little 2 year old who would scared them at the slightest jump! With another baby on the way we decided it would be for the best to find them another loving home. LUCKILY we were able to find THE sweetest new owners who absolutely spoil and love the little pups! I have kept in touch with the lady every day since and she sends me pictures! It's the sweetest! As  hard as it is, knowing they are loved and having a great time makes is better. Thank you all for your kind words & encouragement on IG. It honestly made me feel SO much better reading each comment and knowing some of you have been in the same boat. Nothing like having the support of a village to make you feel better!
I hope you guys had a great weekend! XOXO