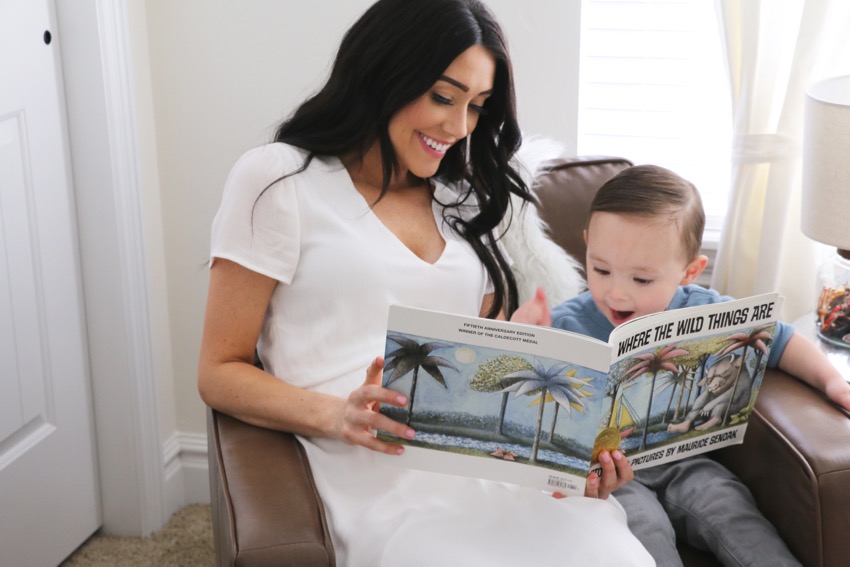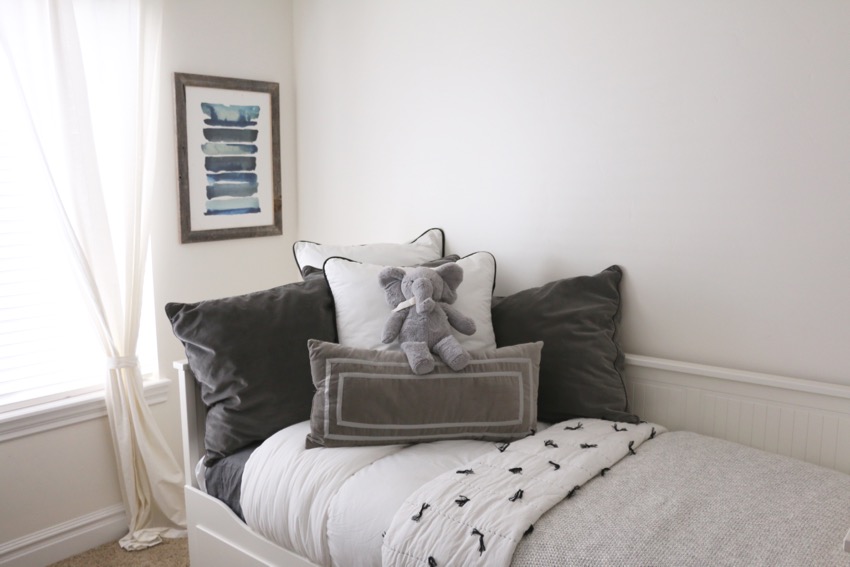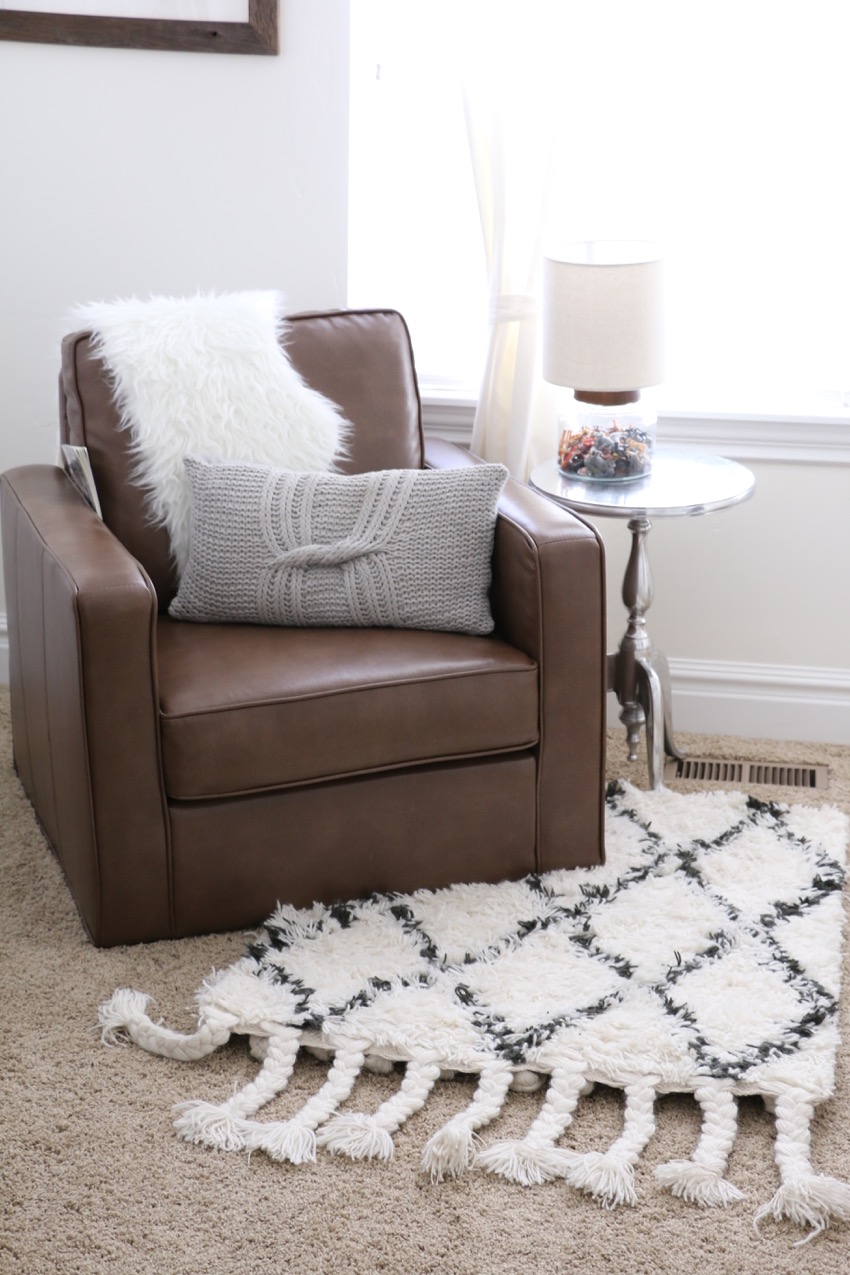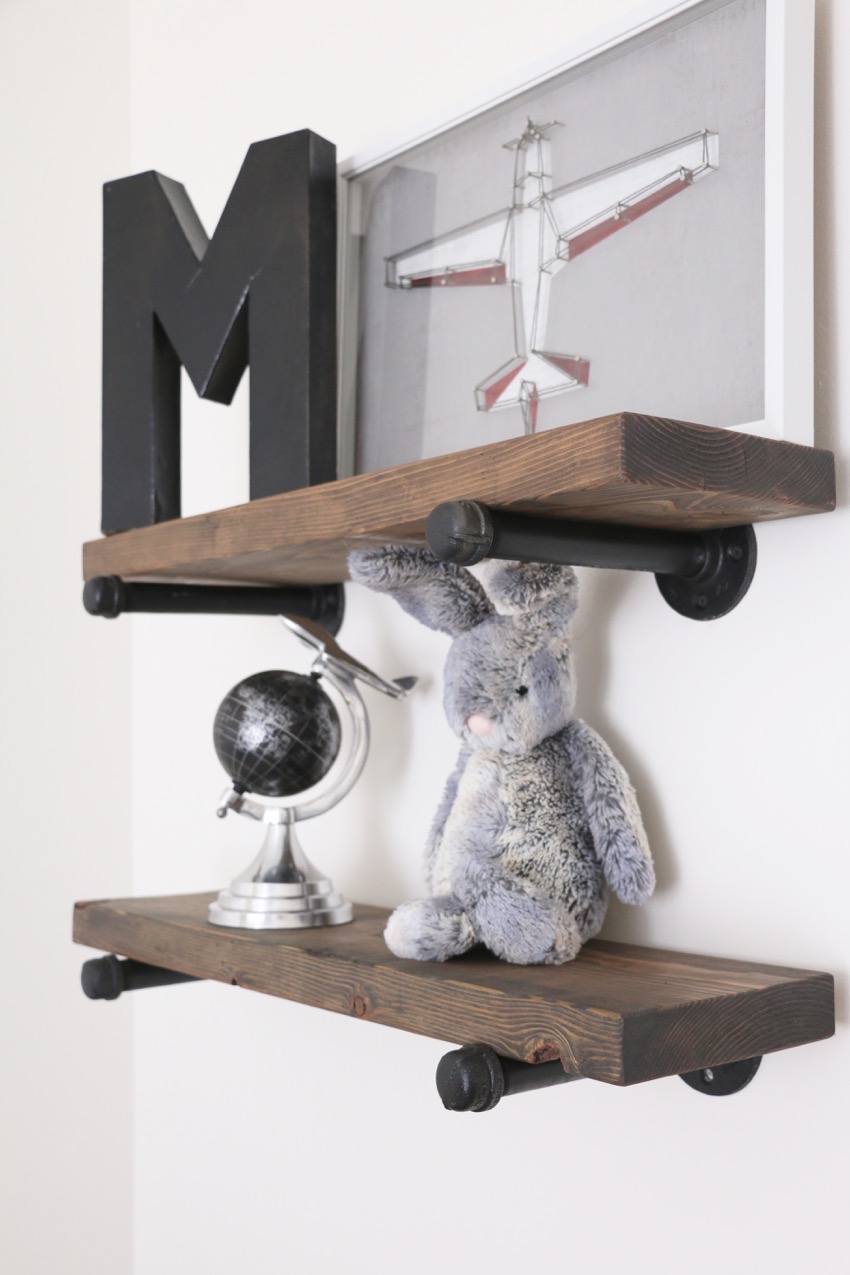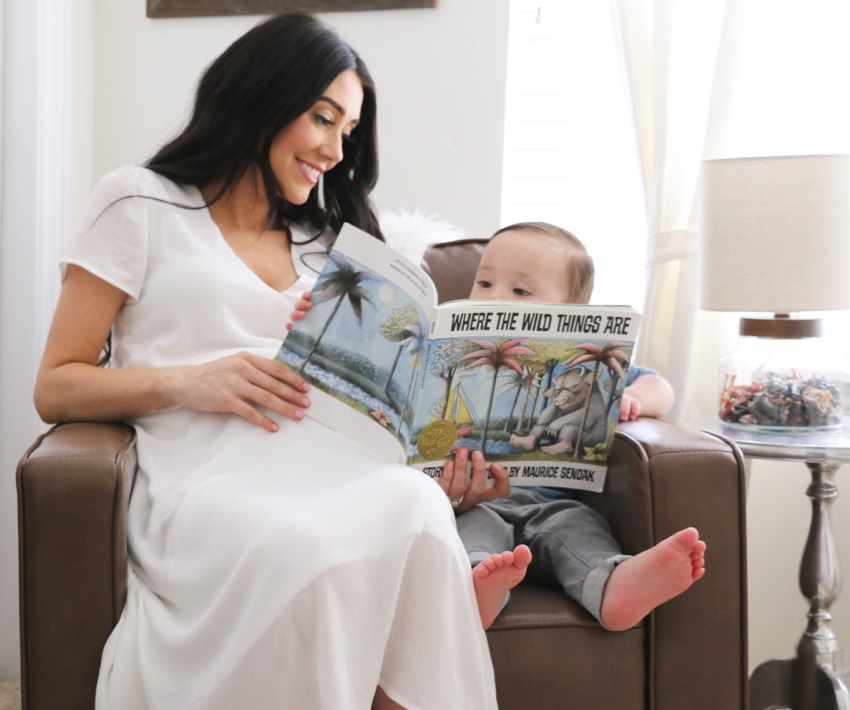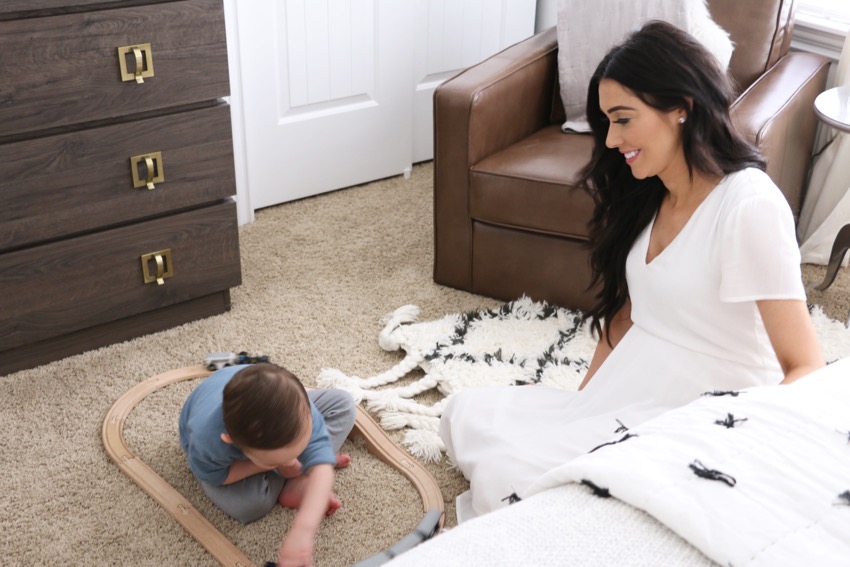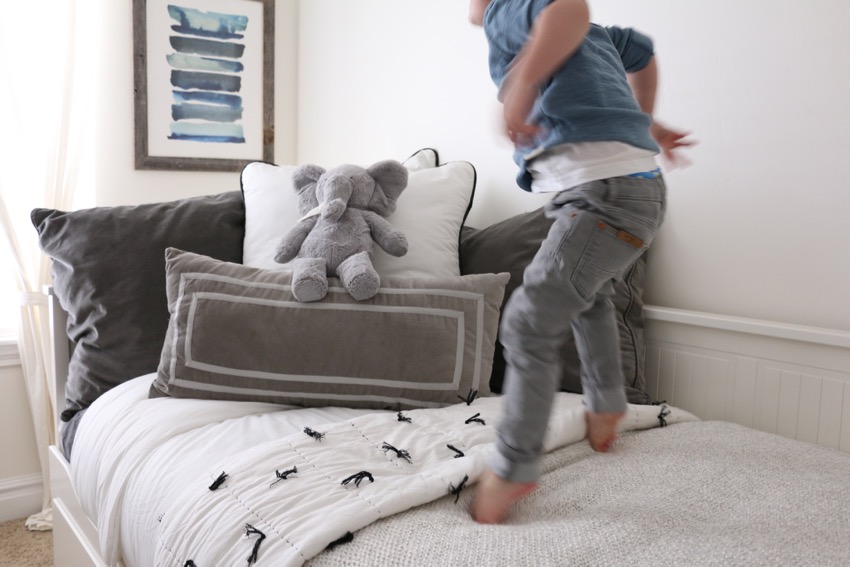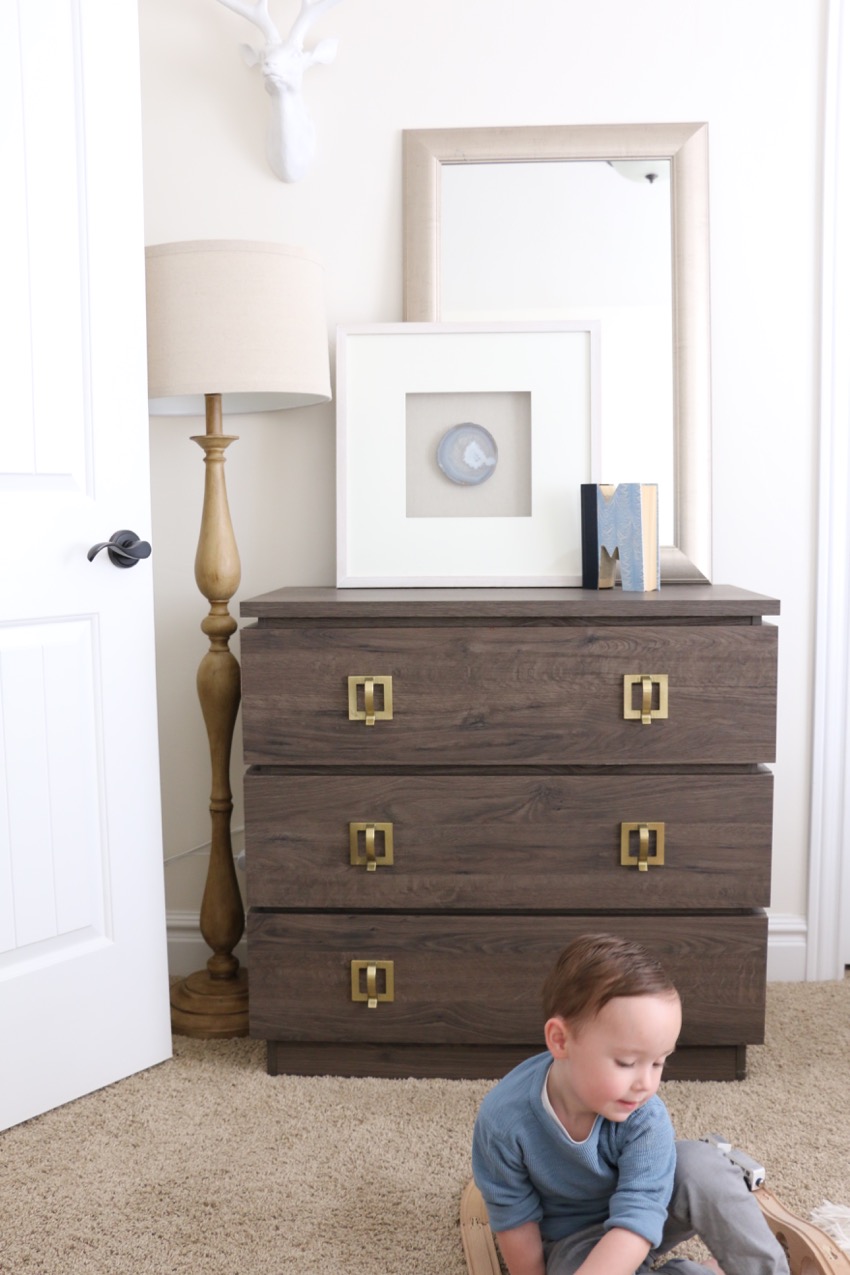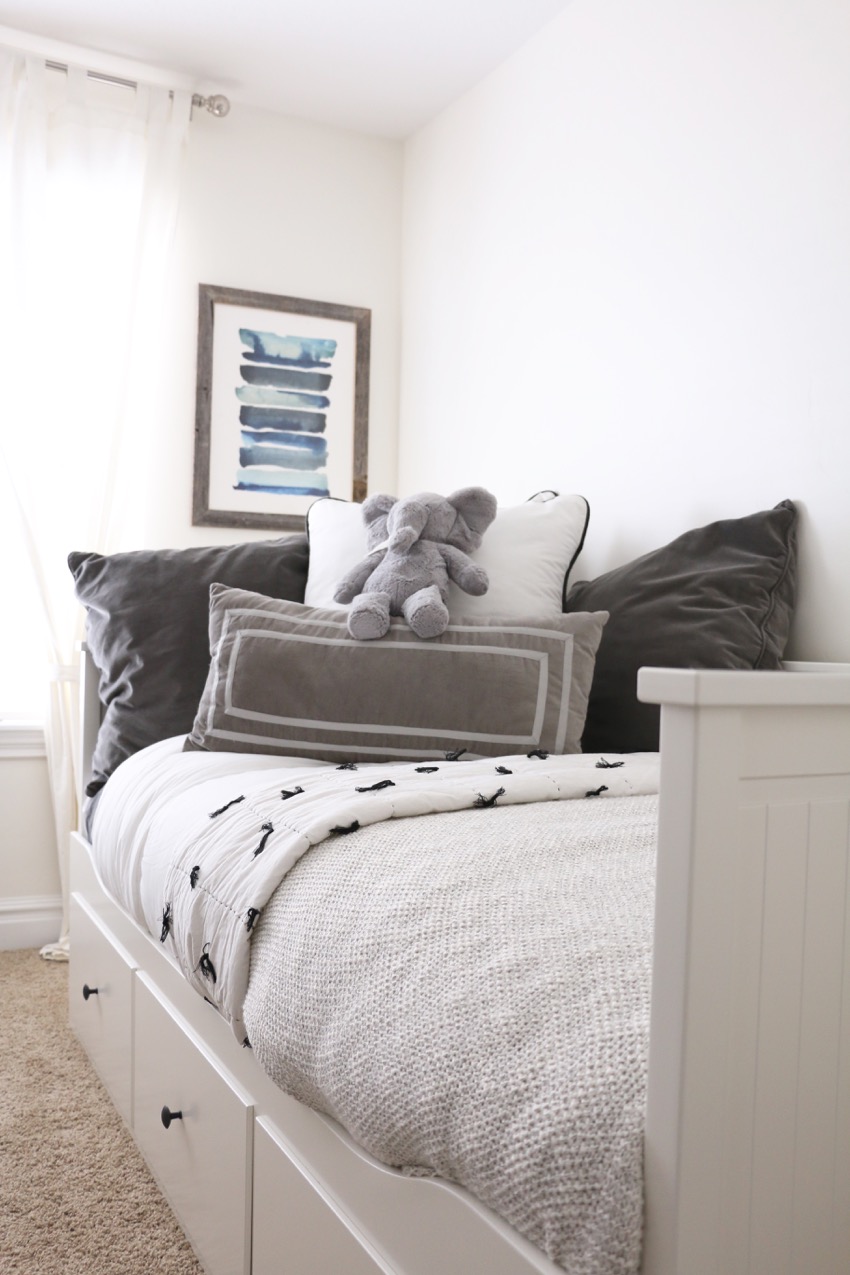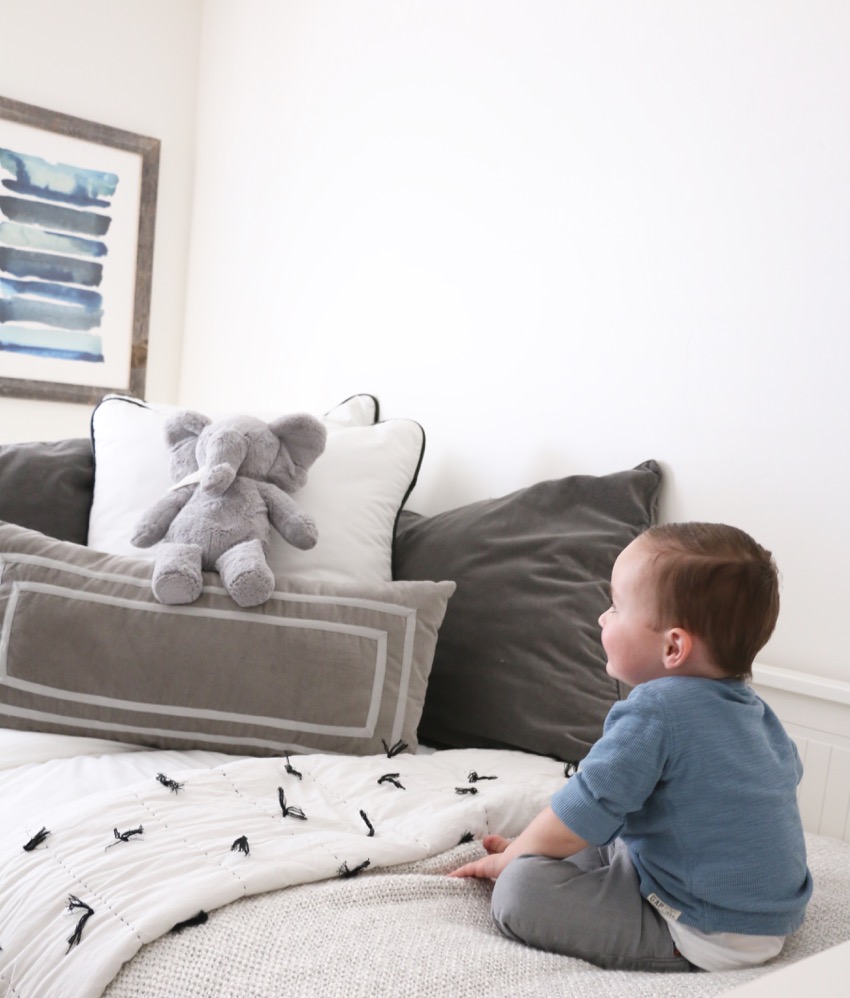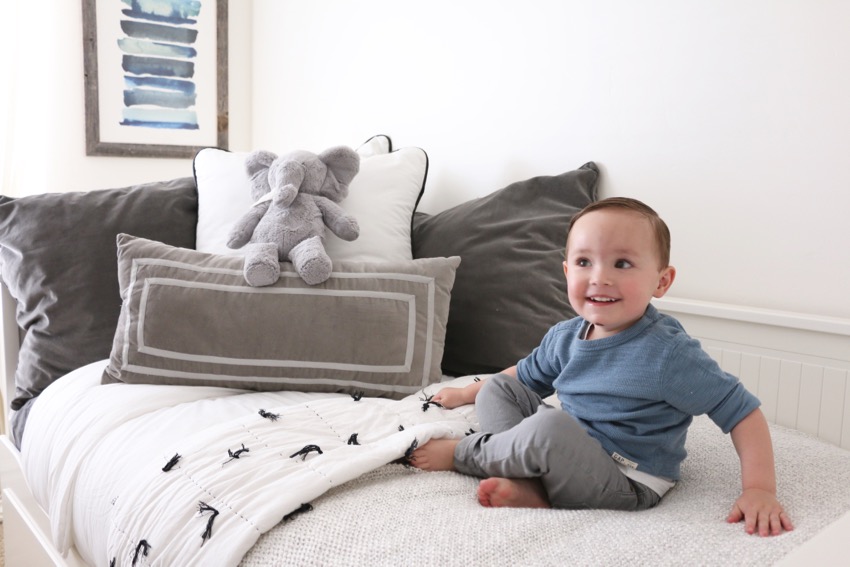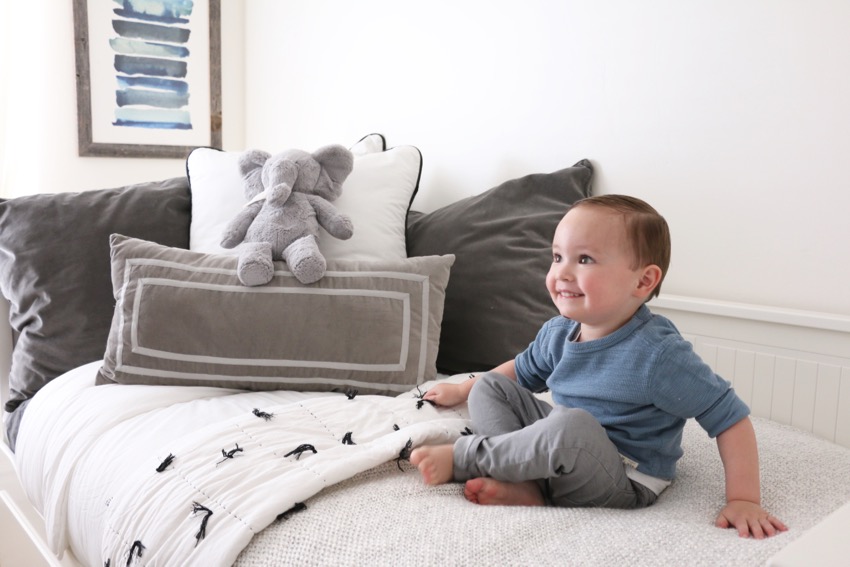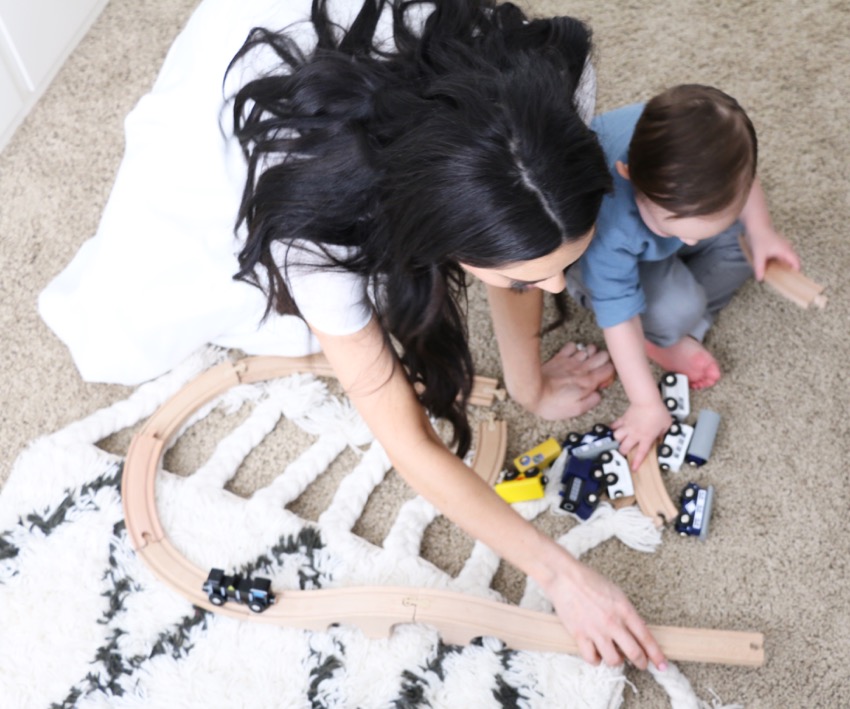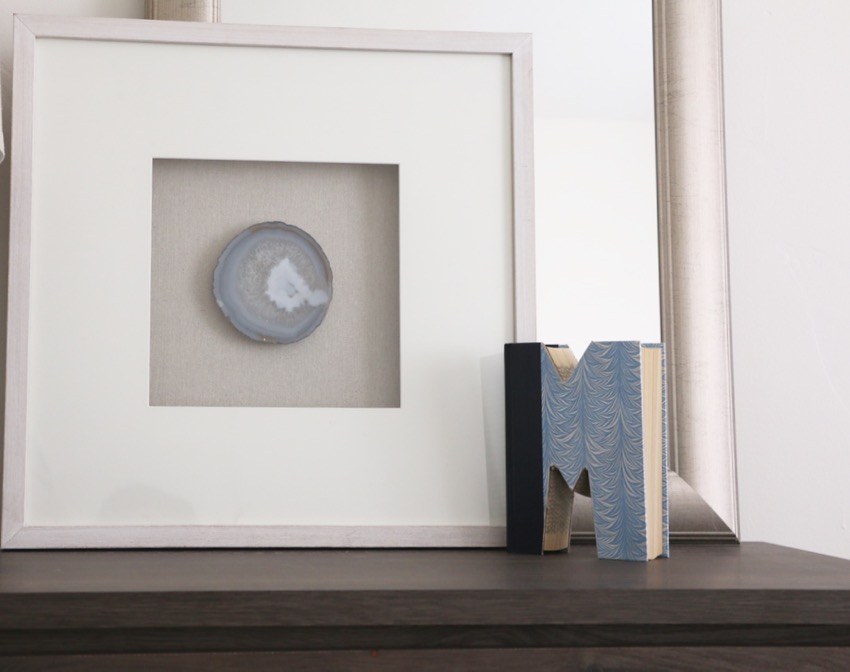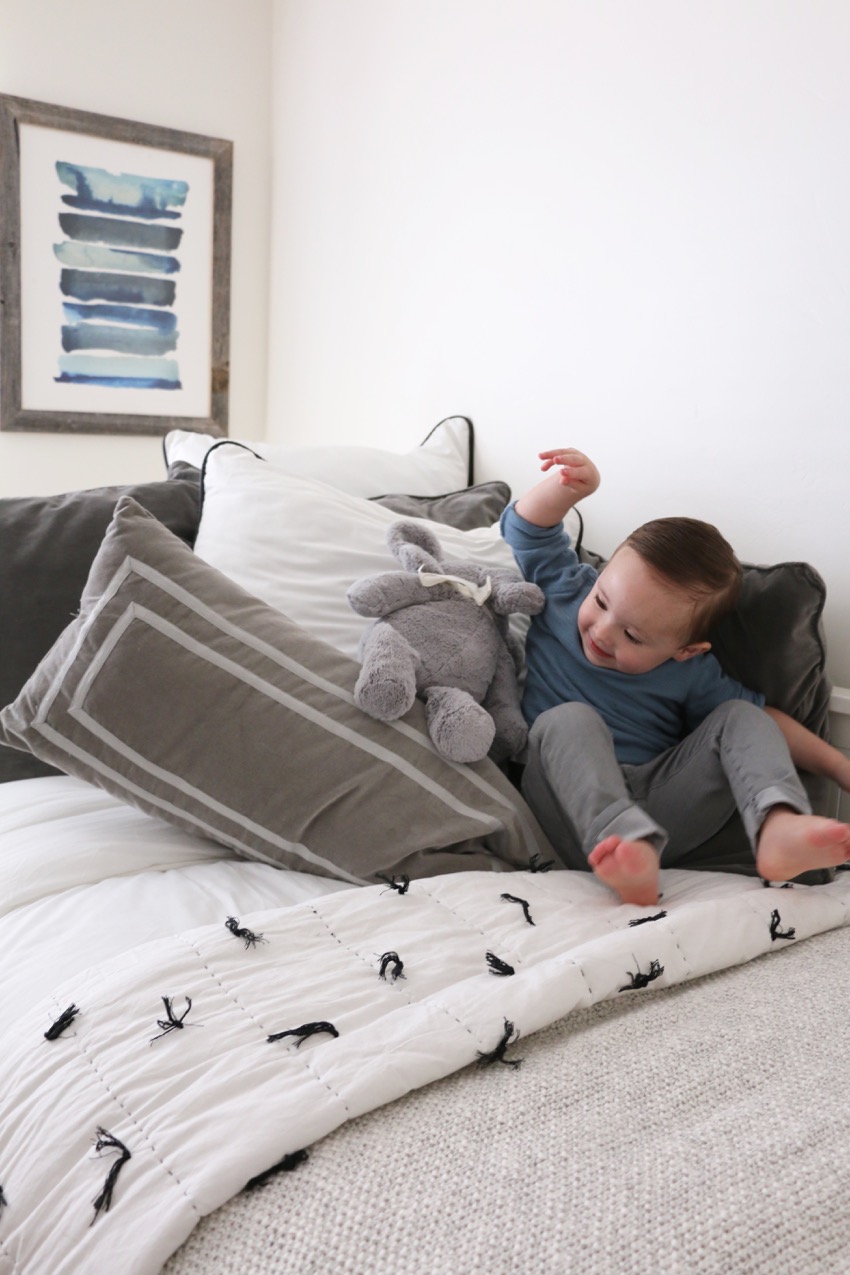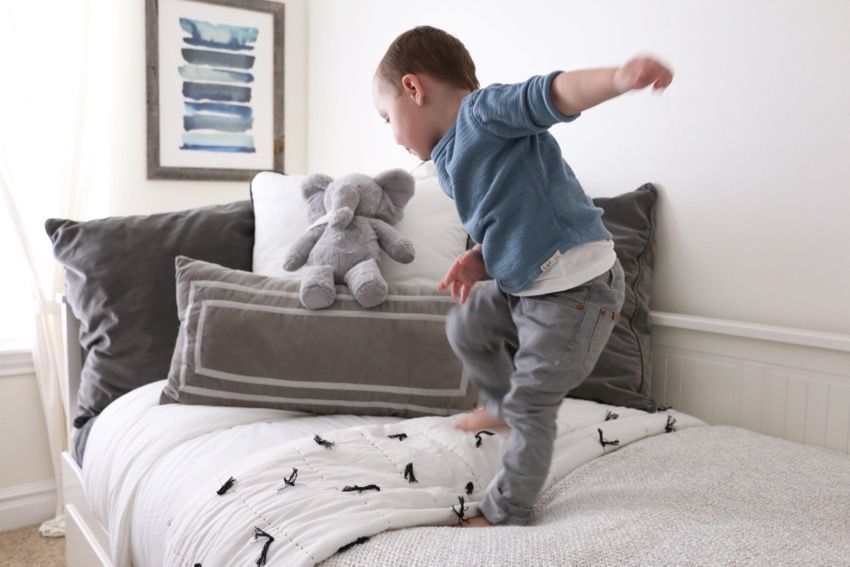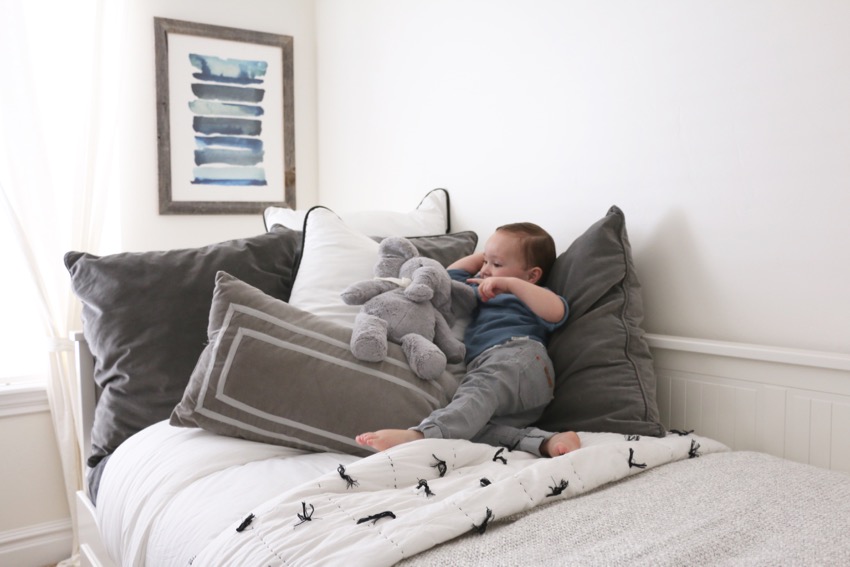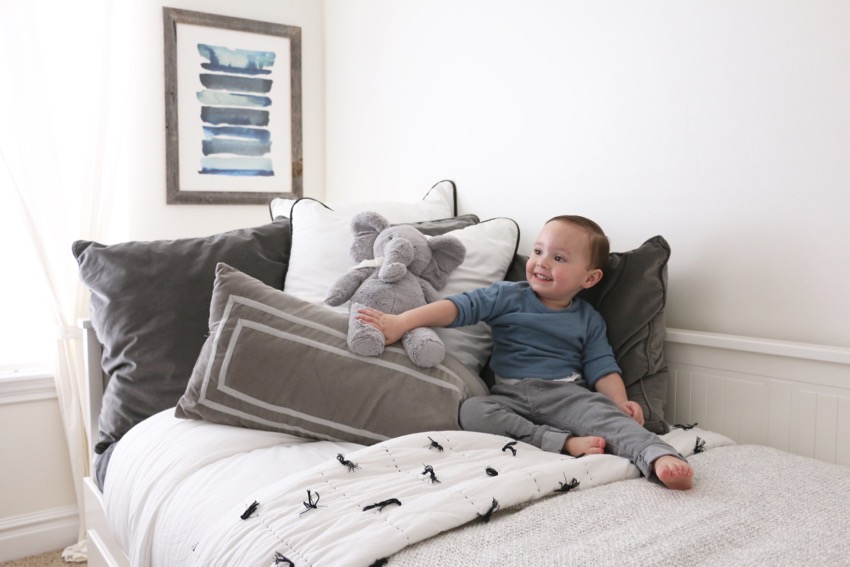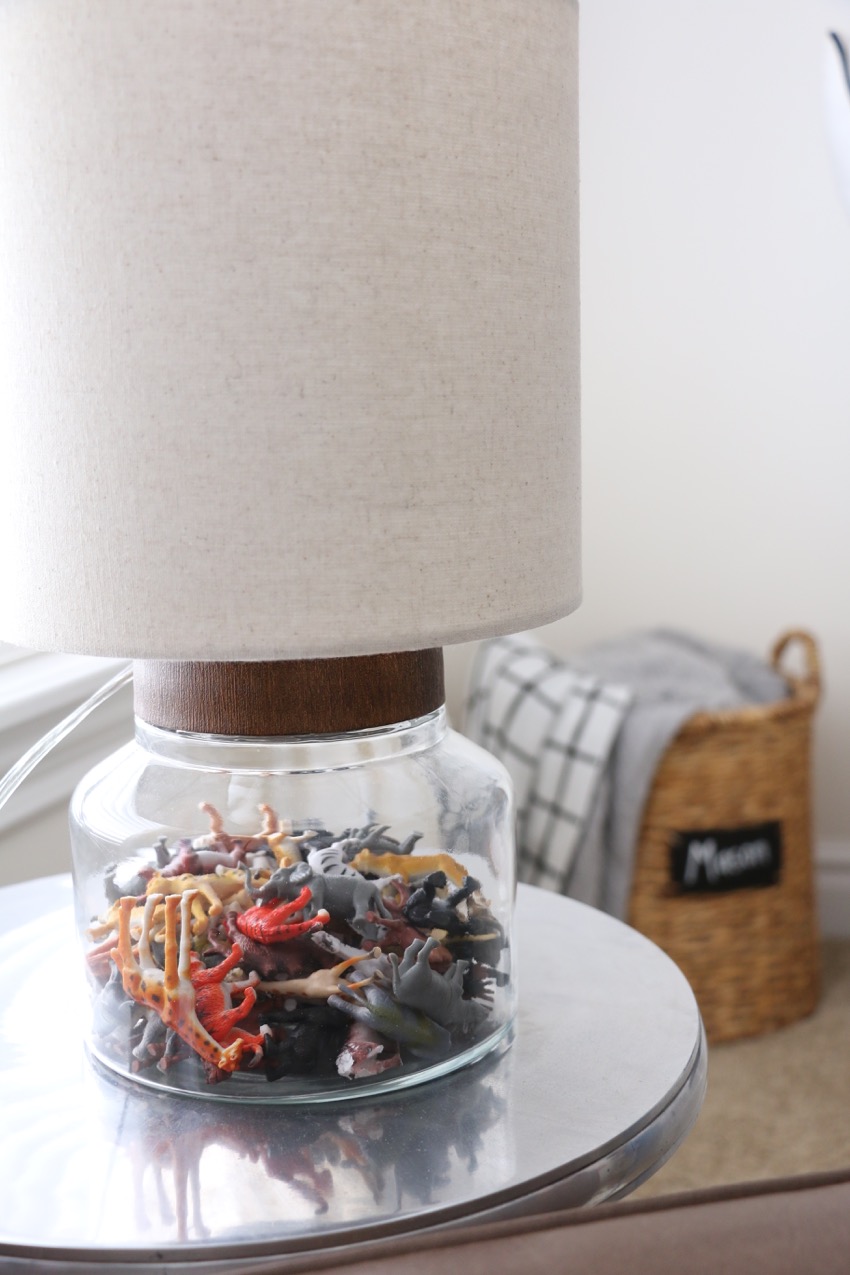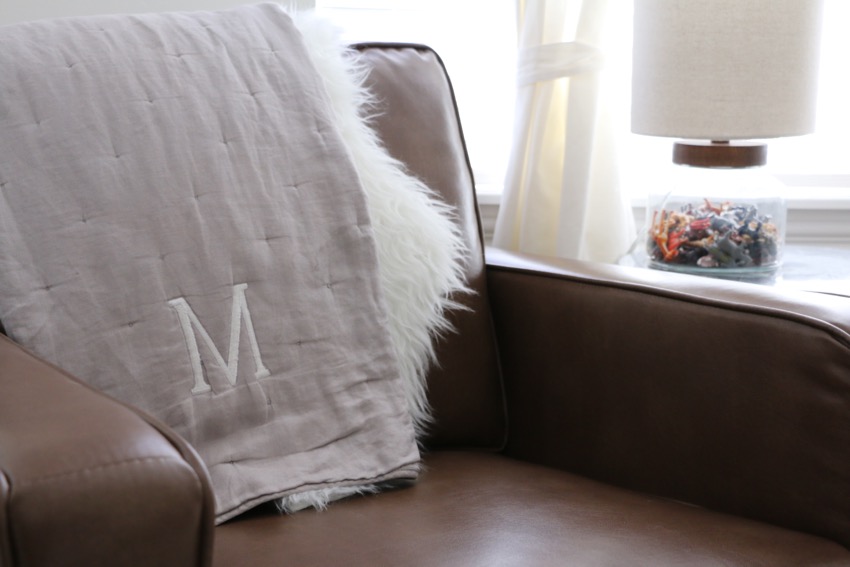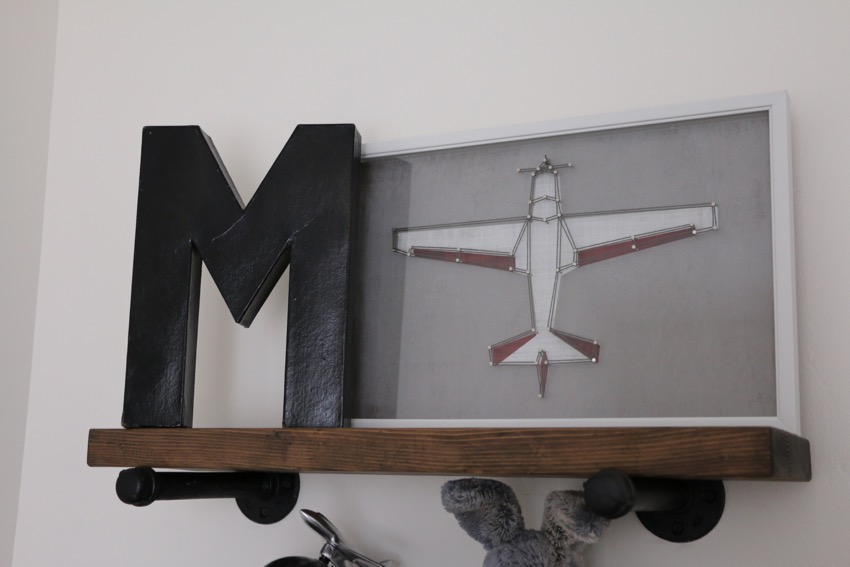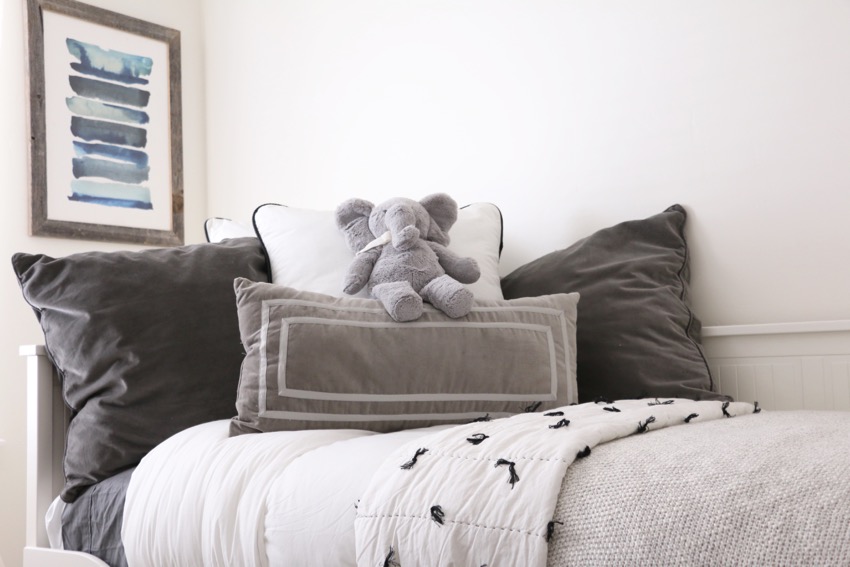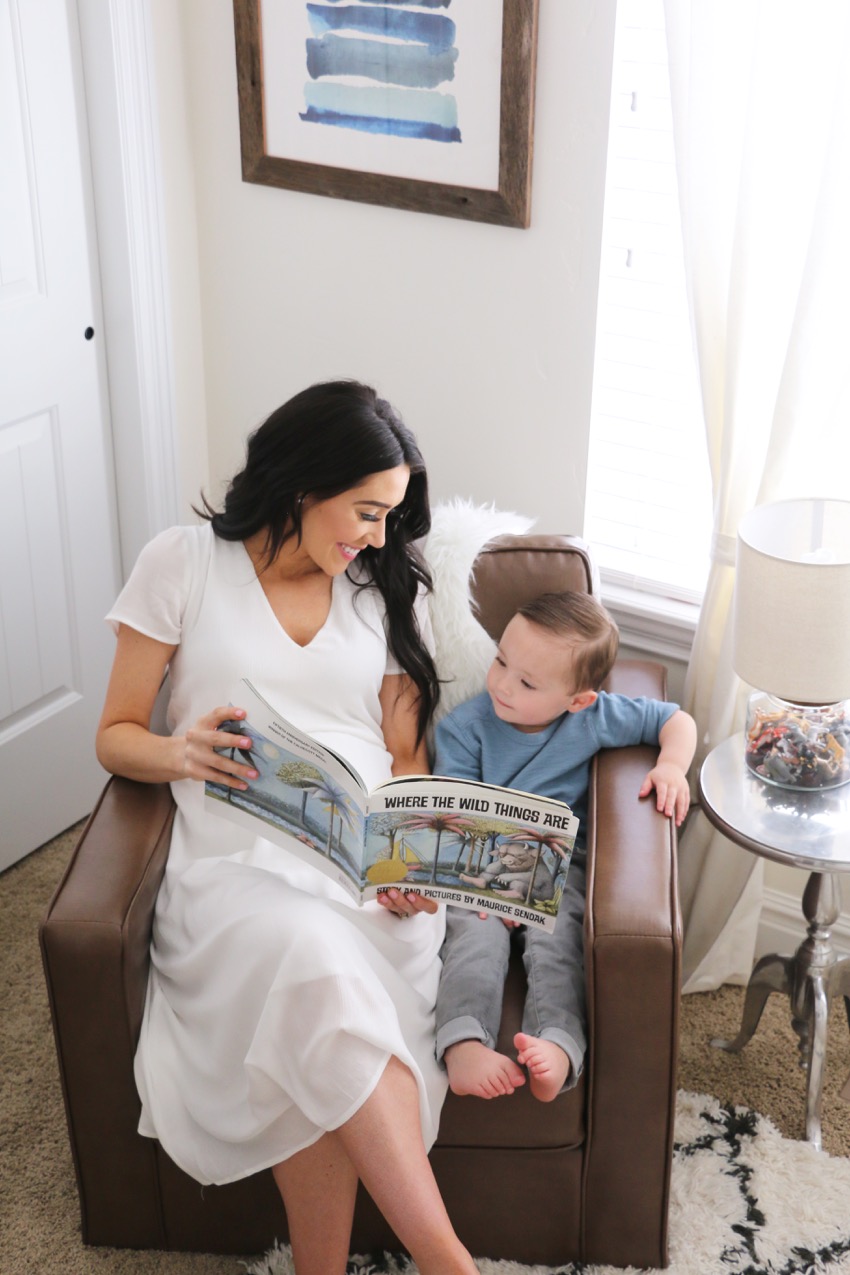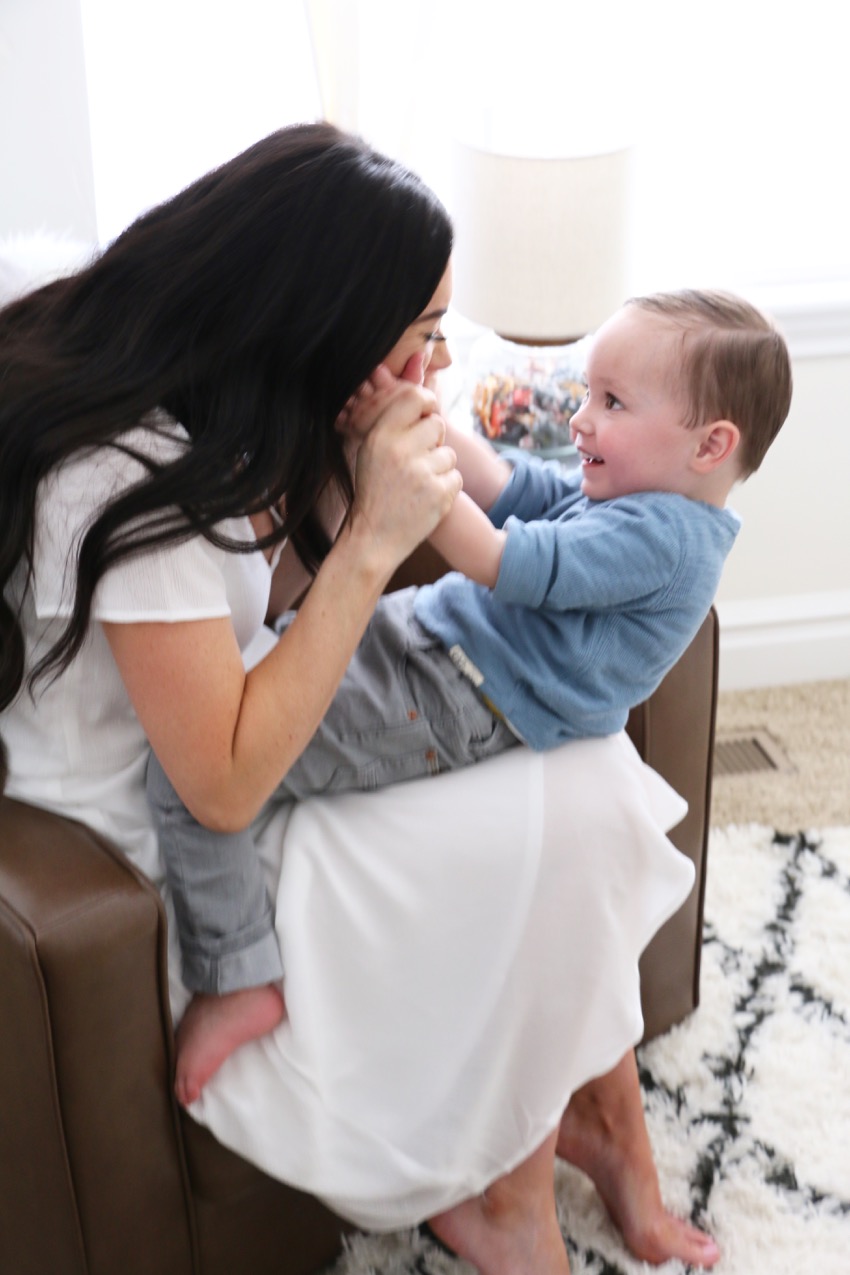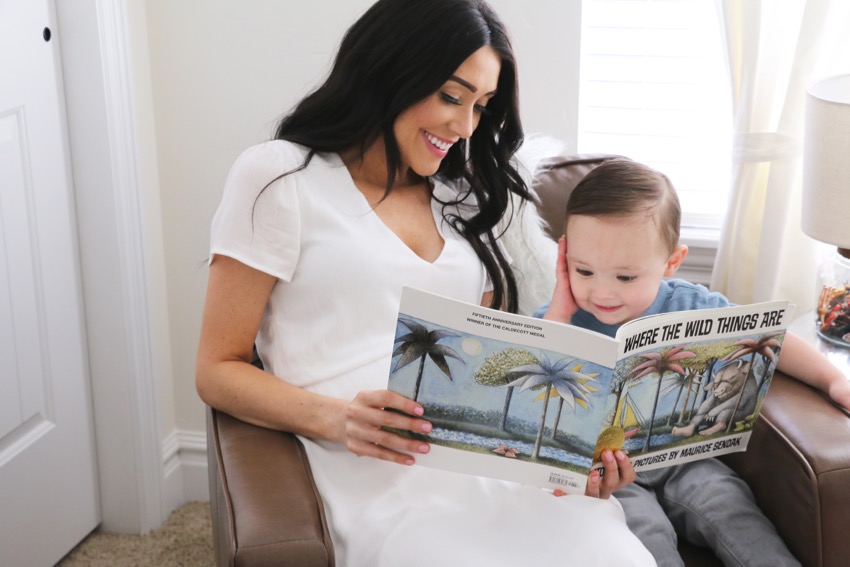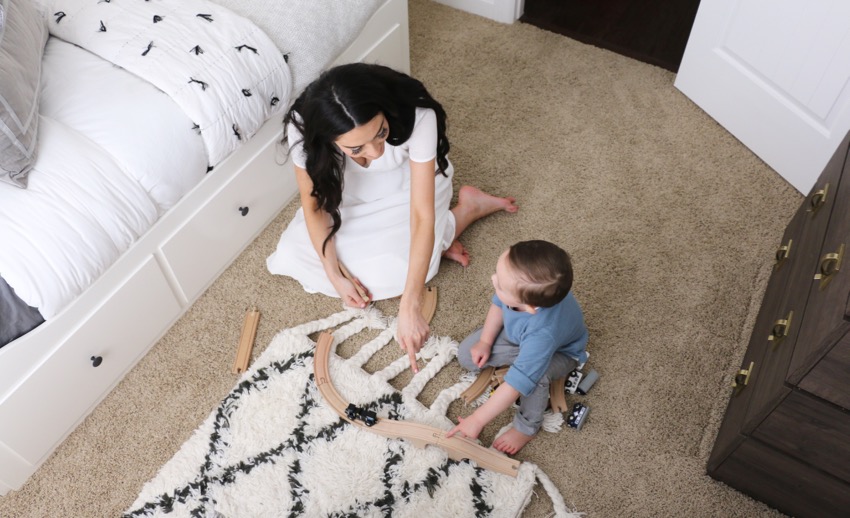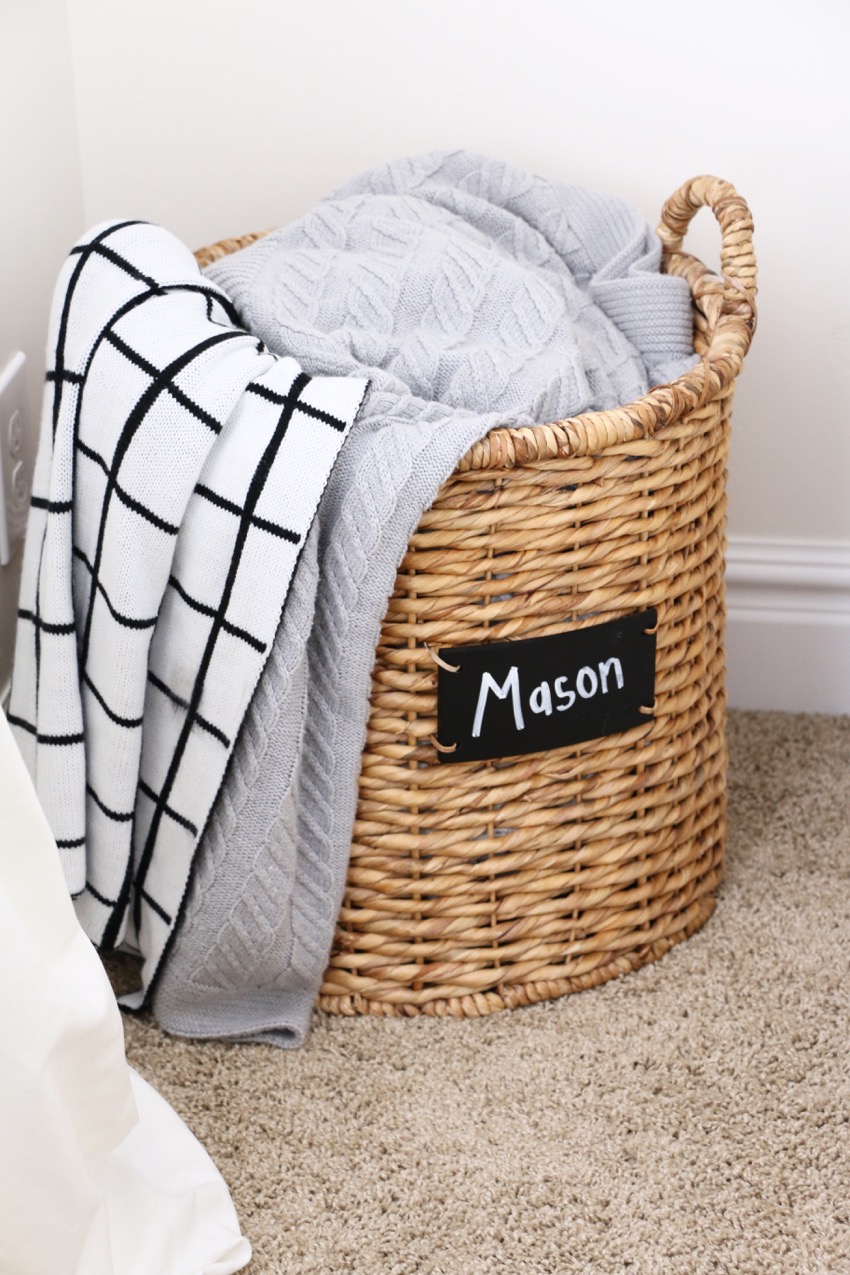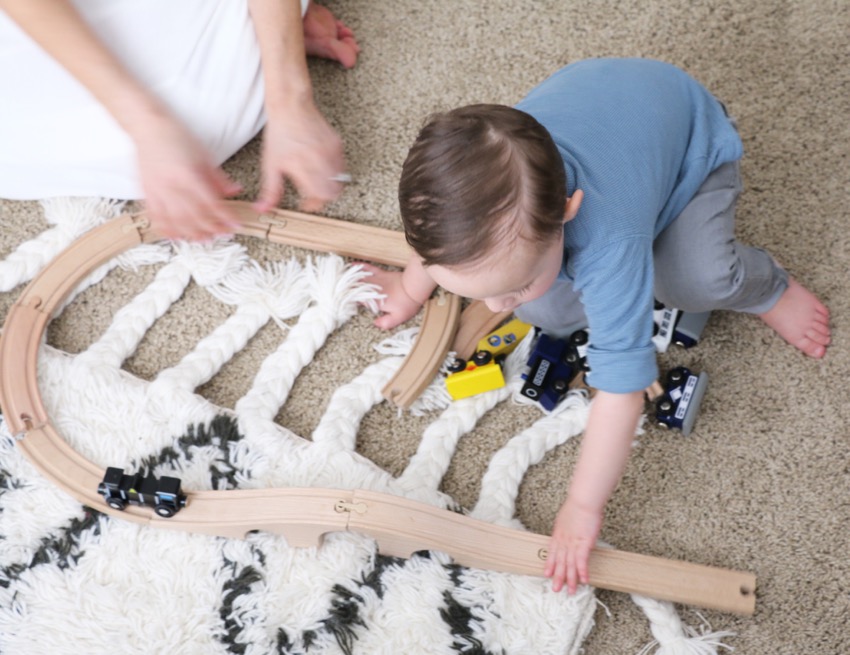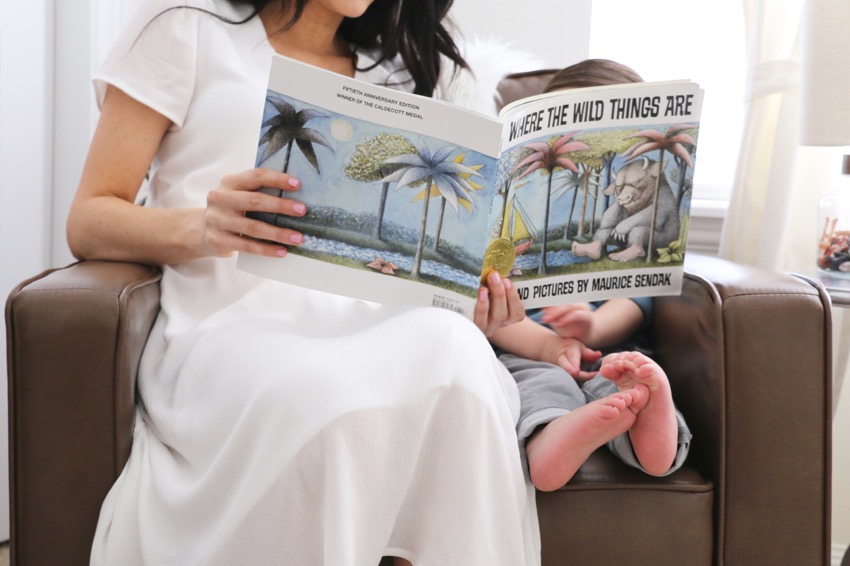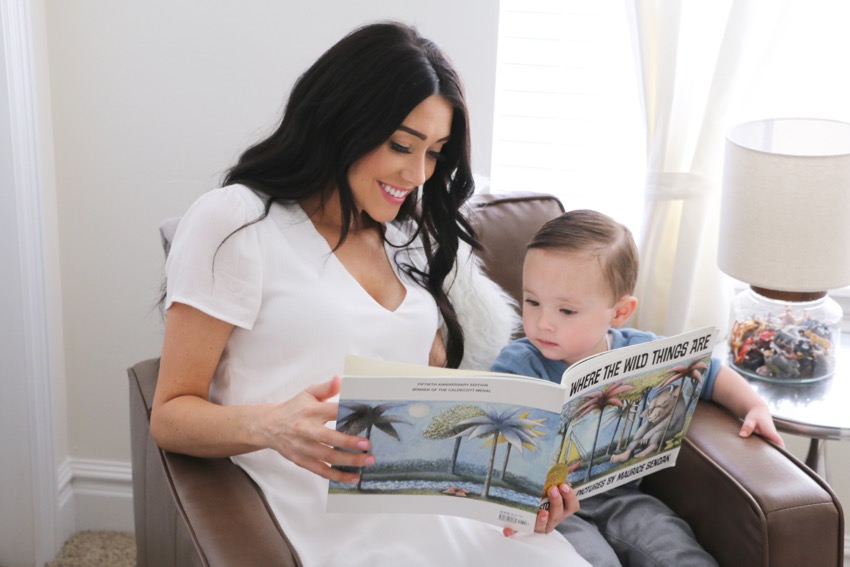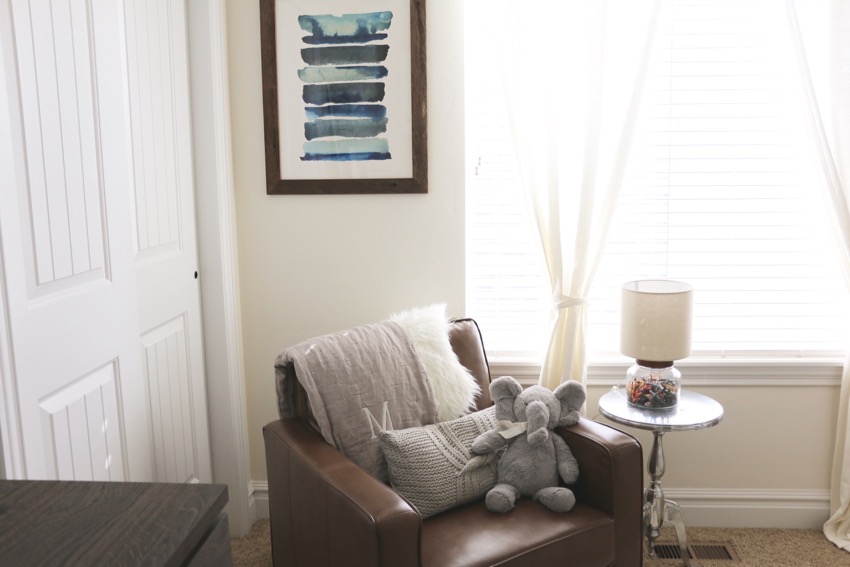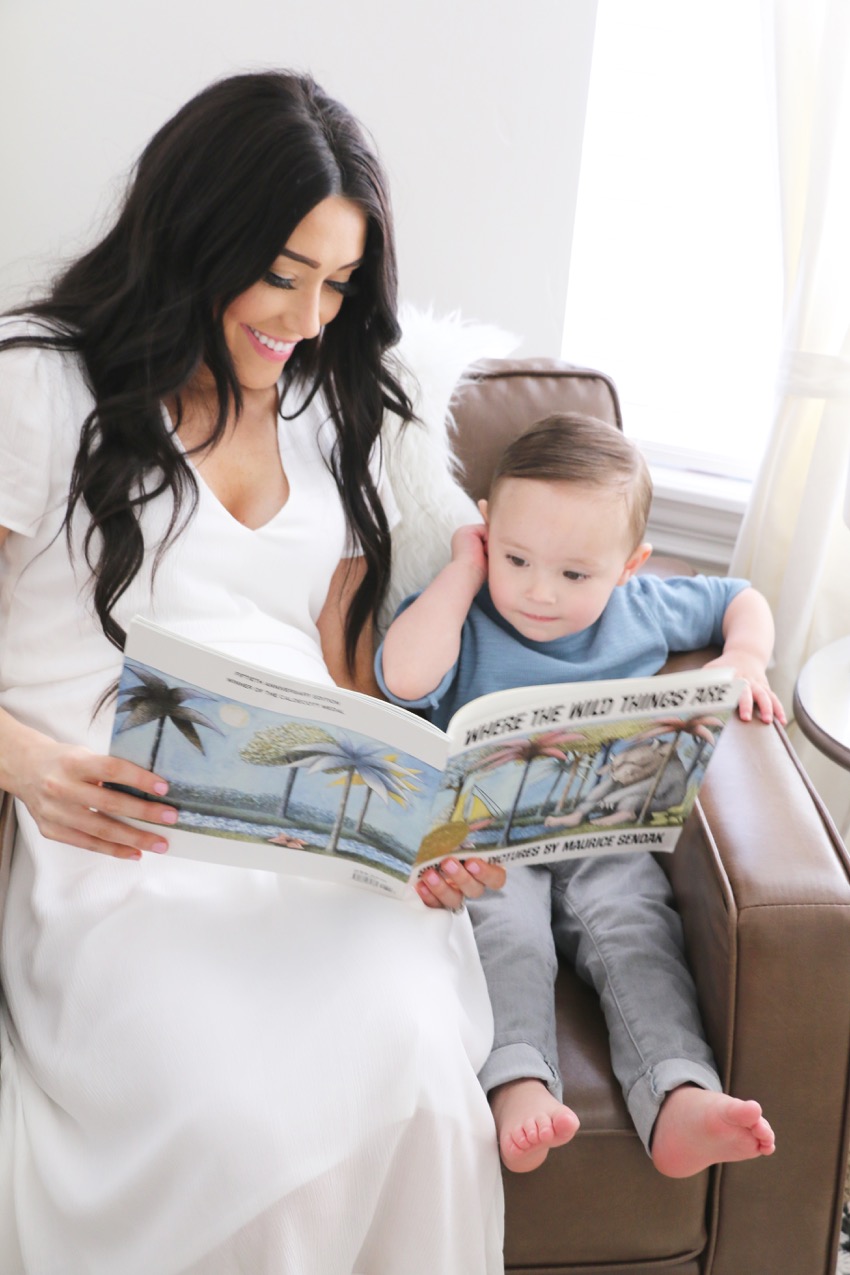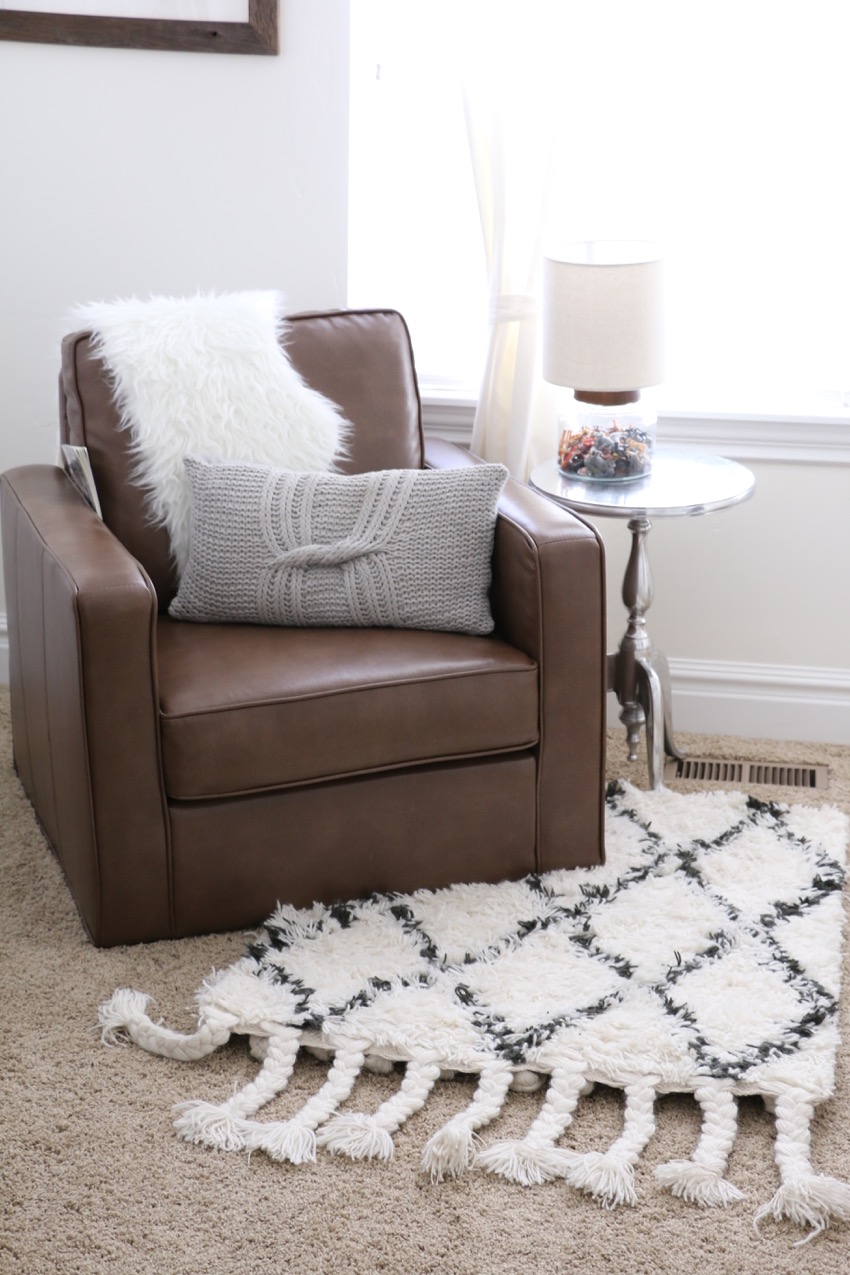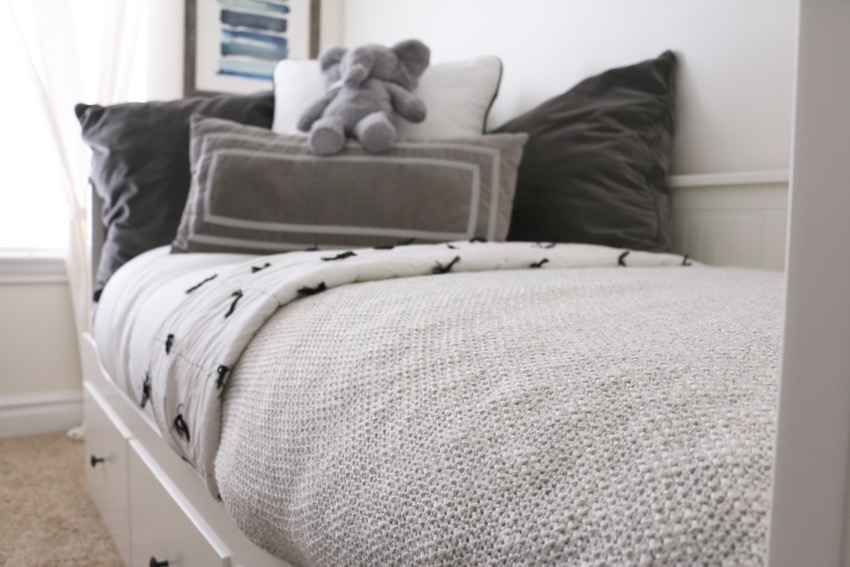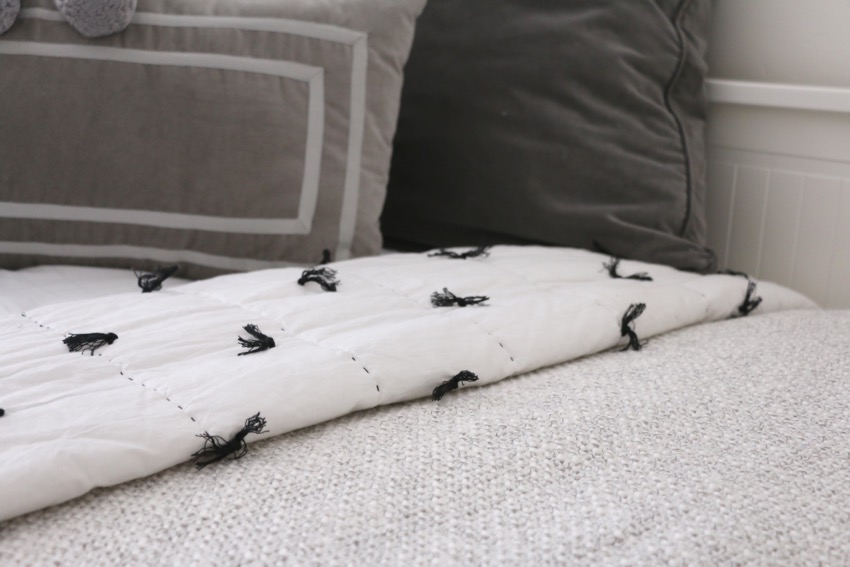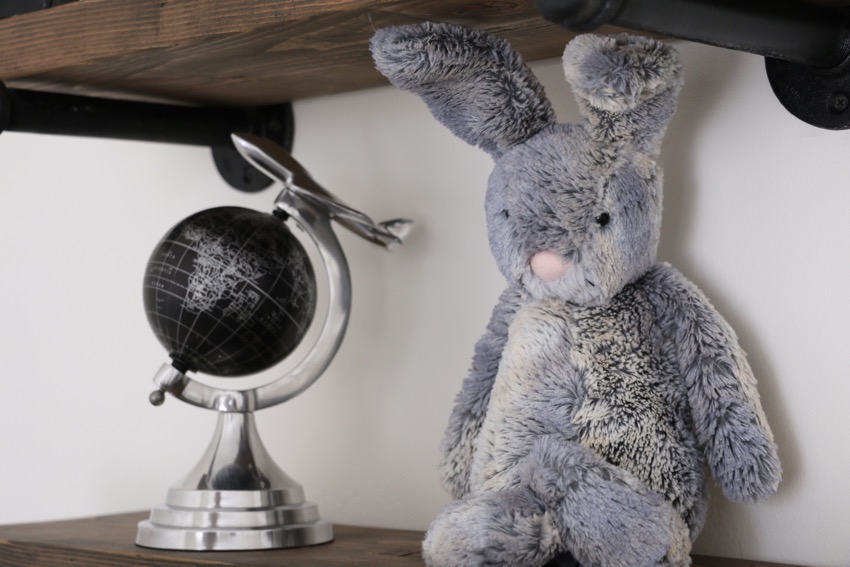 SHOP THE ROOM

I'm so excited to share with you guys Mason's Big Boy Room! It has been in a work in progress for a while now but we are loving it & most of Mason loves it! He finally started sleeping in his big boy bed about a week ago! It took him a little bit but one night he decided he wanted to sleep there and hasn't looked back since (thank goodness because we weren't about to buy another crib). Side note tho: we do use our Dock-a-Tot in the bed to prevent him from falling out. It has helped and I think it still gives him that "crib" feel that he loves.
Mason is the type of person who loves "his" stuff and takes so much pride in it! Every time a new friend comes over he wants to run up stairs and show off his new room! It's the cutest thing in the world! I cannot believe my baby boy is growing up so quickly but we are truly trying to savor every moment!
I will go into a little detail of the room but most of all just let the pictures talk for themselves. I wanted it to be clean, comfortable, and masculine. For the bed we went with a daybed. I looked high & low for the perfect bed and was stumped. Ultimately, I wanted to get a daybed because I thought it was a great way to transition Mase and let's face it, he can only fall off one way. Also this daybed fit perfectly in this room along with the fact that it has draws underneath that Mason loves to put his toys in! It's great storage or it could be a trundle. I call that a win, it is from Ikea. As for the bedding I couldn't decide on that either (yes, I am very indecisive) I didn't want too much of a pattern but more textures. I simply combined many textures and crossed my fingers it would work! It did! I stuck with a color pallet which helped.
I love details and the little things in the room had to have a purpose of things that Mason loved! The Art Work which we are obsessed with is from my favorite or course, Minted. I searched there thousands of options for Art Work high & low and it was tricky to decided but we decided on these too paintings and we are obsessed! It adds just the right touch of color, playfulness, and masculinity. The amazing thing about Minted is that you first pick your art work and then they have tons of beautiful frames to choose from to frame your piece! Minted offers has a huge range of sizes to choose from for your Art Work so you can get the perfect size for the area you are trying to fit! I can't wait to share with you guys baby girls pieces as well!
A couple more details would be the lamp on the end table. I love it! We grabbed it and noticed that you can put something inside. So Mason of course chose animals! At first it was trains but we had to change it because he wanted to play with those too often and taking them out every day wasn't exactly convenient. The rug just adds enough pattern but sticks with the color pallet. The dresser has a modern swing but still classic. I also added a mirror, Agate Framed piece, and "M" initial on the dresser. I'll let you in on a little secret before all you mommas out there freak out that the mirror & Agate Frame are just leaning – don't fret! They are anchored down. I have they anchored to the wall. So although, it gives the illusion they are just sitting they are still safe & secure. The brown leather chair is one of my favorites about the room. I feel that it adds a warmth and a special spot where we get to cuddle and read Mason's favorite books! Last but not least the shelves. I wish I could point you into the direction to buy them but my husband & his friend actually made them. If you guys want more information on how let me know maybe I will do a separate post. Simply, it required metal pipes, black paint, wooden slab, and wood stain.
We love & adore this little boy with all of our heart and wanted to give him the coziest room! He loves it and that makes us happy! I hope you guys enjoy! Let me know if you have any questions or where something is from. I tried to list everything below. Let me know if I missed something! XOXO