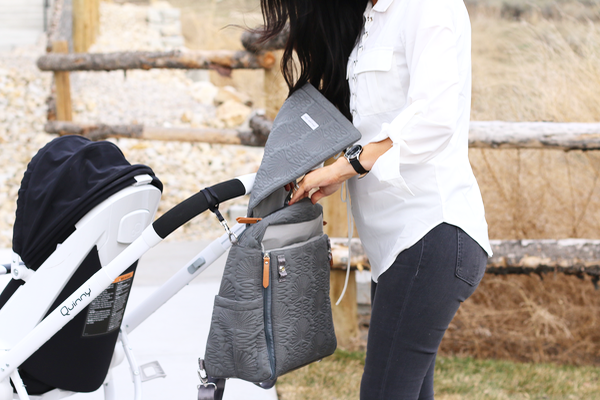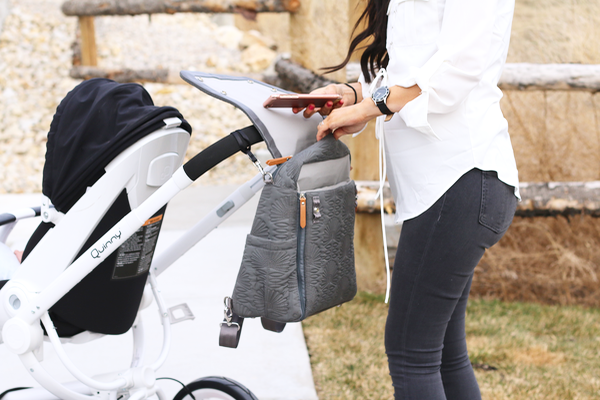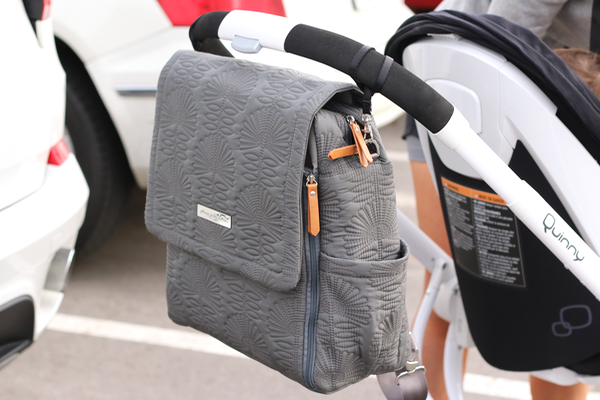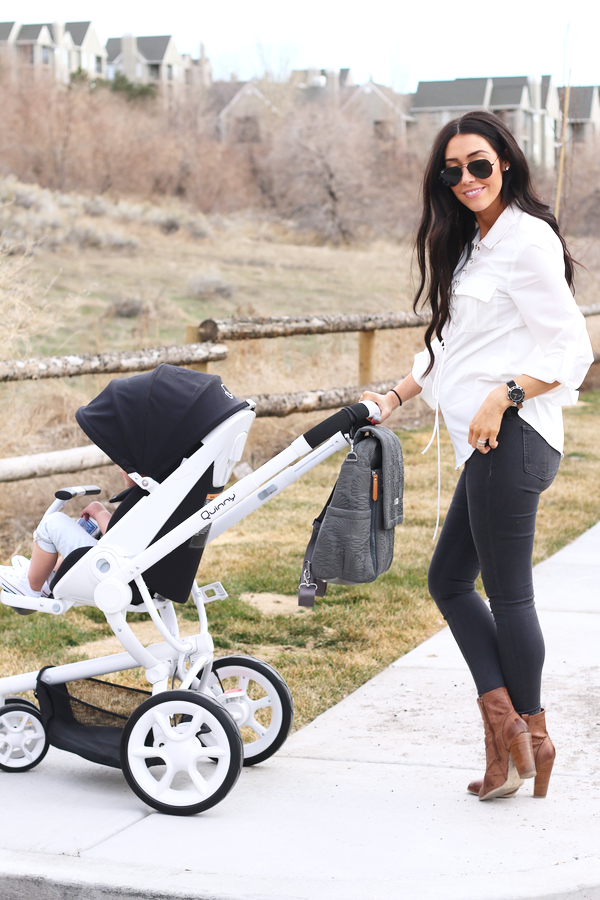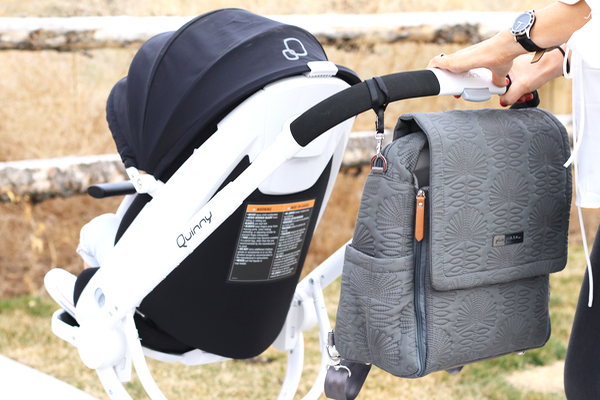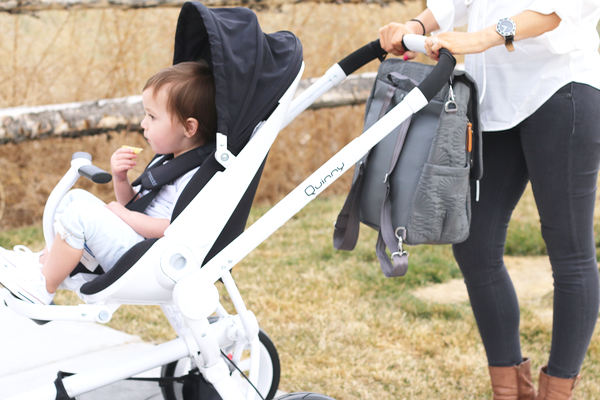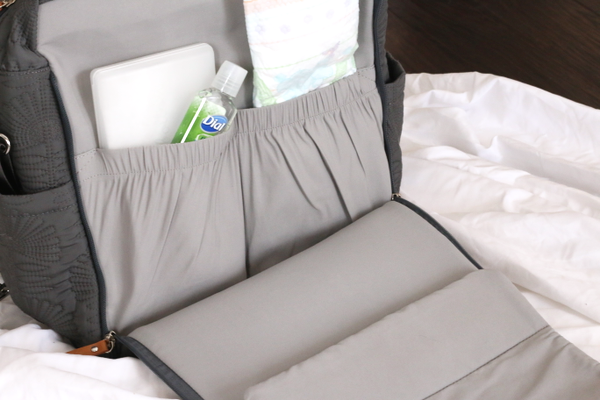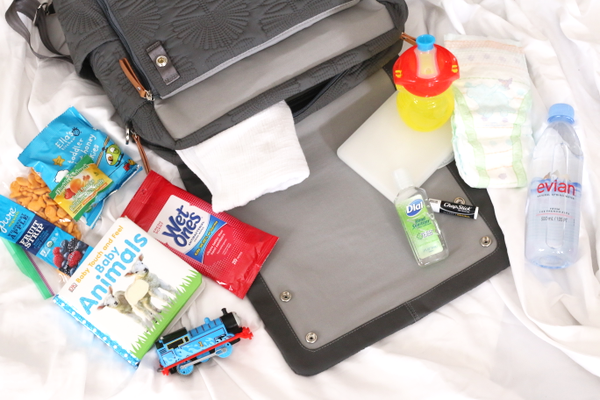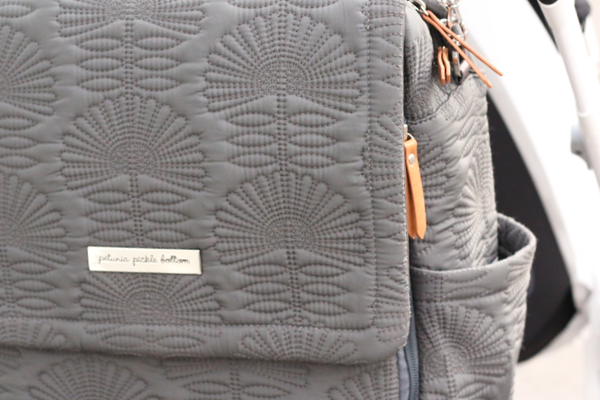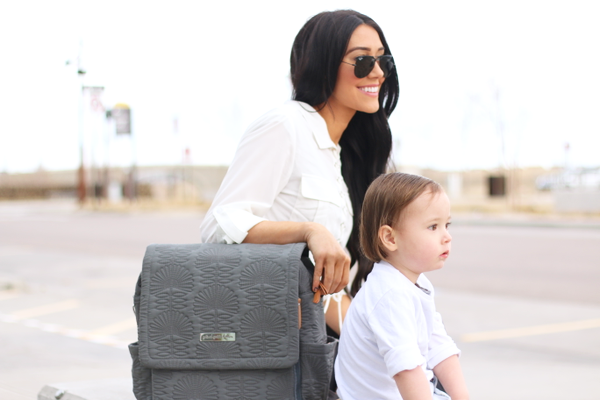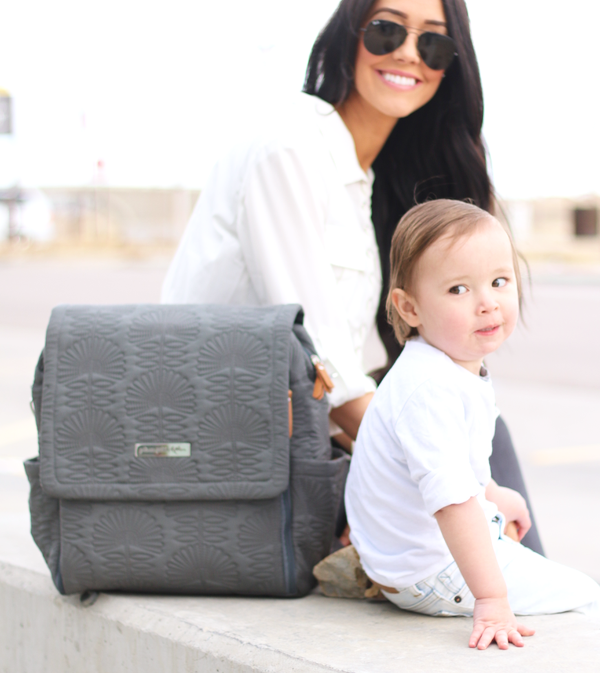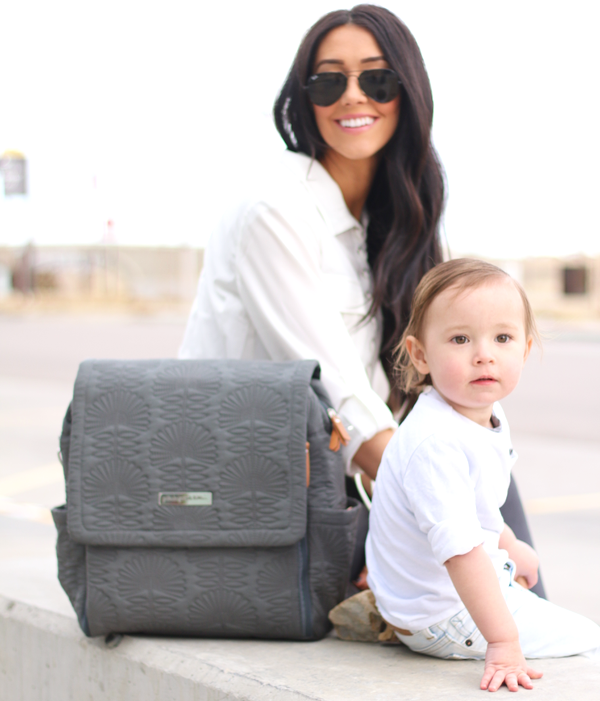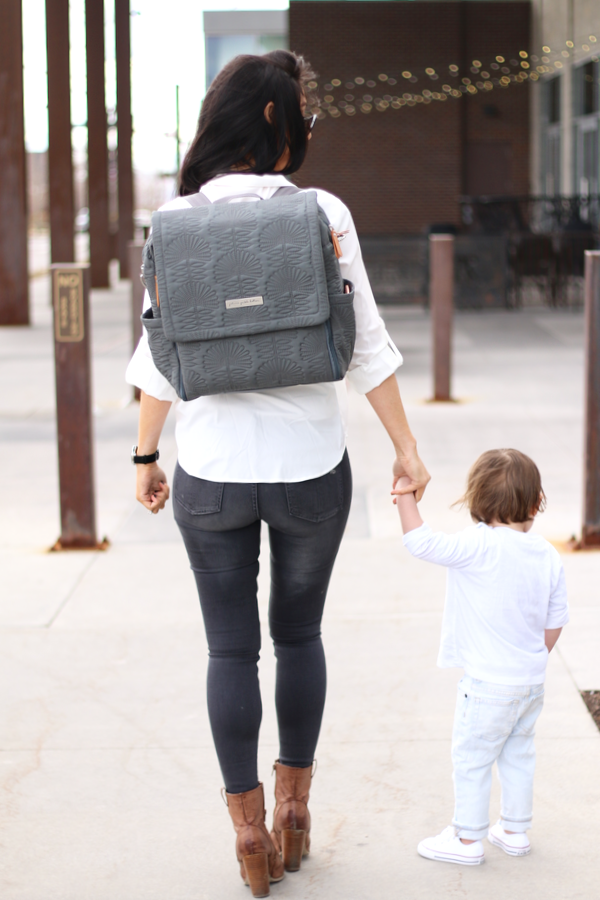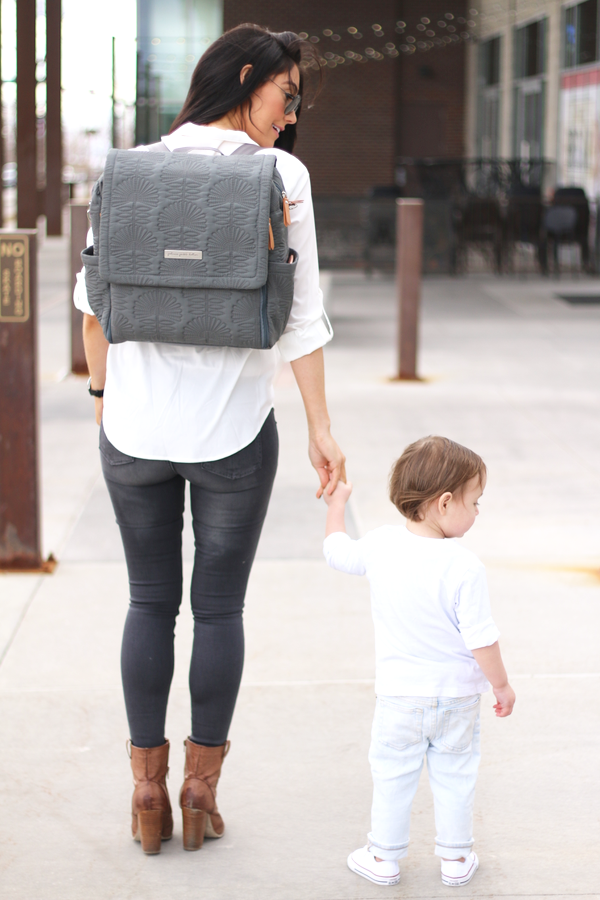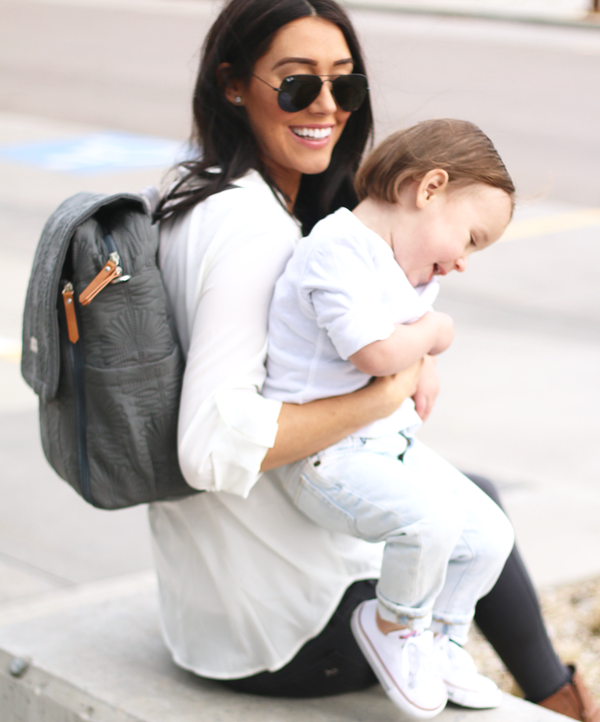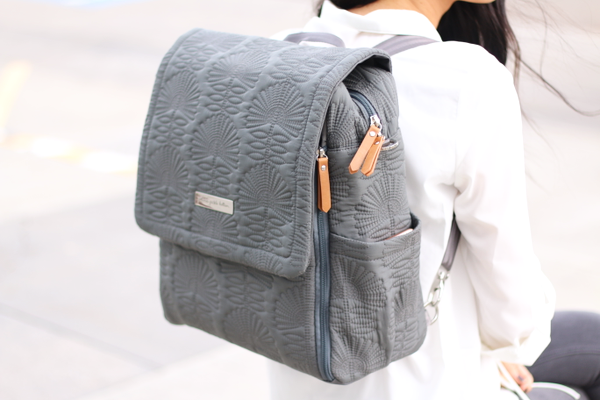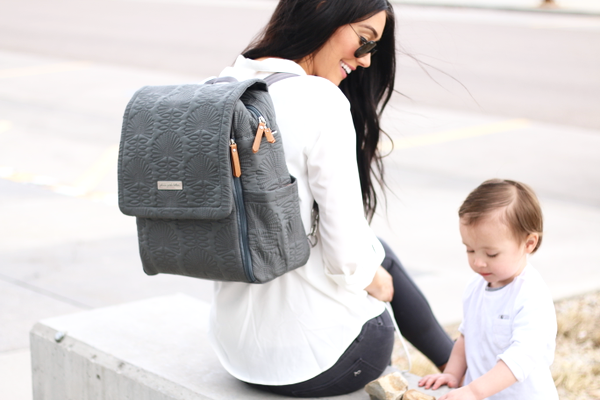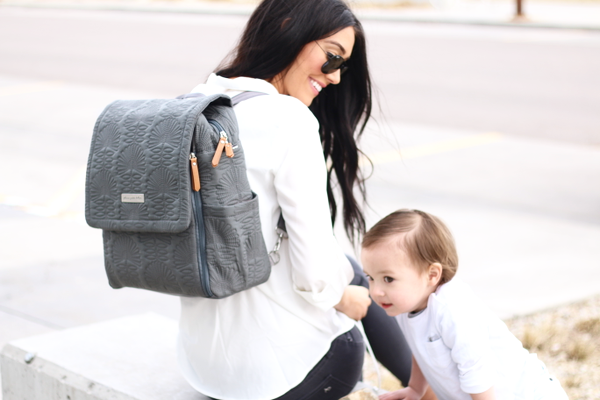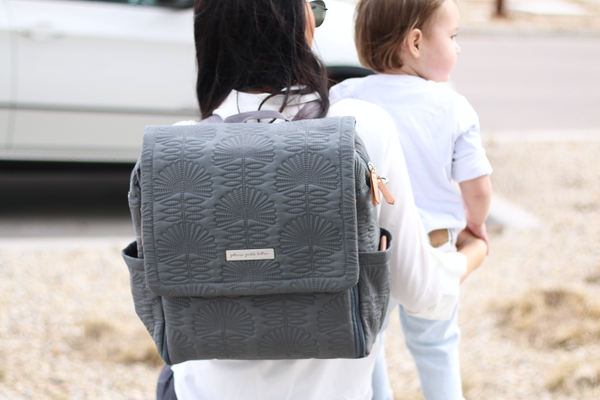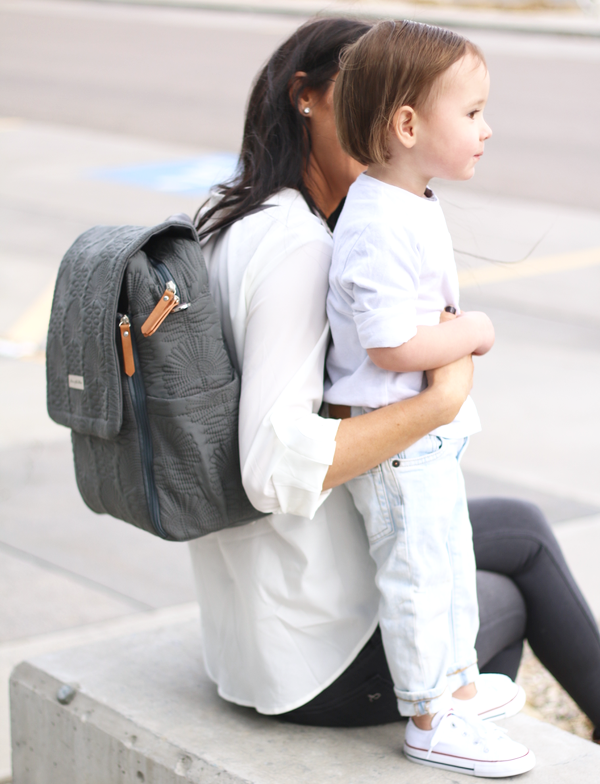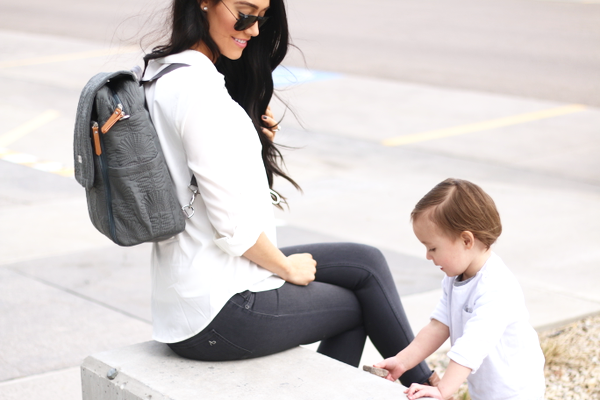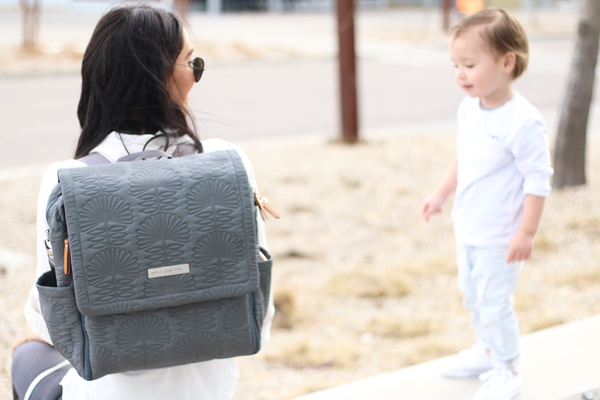 As a busy mom I am all for connivence! As a women who loves fashion I am all for great designs! That's where
The Boxy Backpack from Petunia Pickle Bottom
comes in! I have
always
 been a fan of
Petunia Pickle Bottom
even before I was a momma. It was that diaper bag I would see on the shelf at the store or other moms have it and think to myself, "I want to have one of those when I have a baby". Well, now my diaper bag dream has come true and I am truly in love!
I'm super excited to share with you guys the
Boxy Backpack from Petunia Pickle Bottom
for a couple reason. It is so useful, holds a ton, and easy to carry around whether you're carrying it or strap it to your stroller. I also love the fact that it has a built in changing pad & pockets for diapers/wipes (comes with a hardcase for wipes). It is removable so you can wash it as much as you would like but how amazing is that? It also has specific pockets to hold 2 bottles. I shared some pictures below of the changing station & what I usually pack in mine.
The new Boxy Backpack from Petunia Pickle Bottom has been
 updated and they have add a couple new features: 
–  Sleeker Front Flap with Magnet Snap Closure
–  Light Weight Handle Design
–  Included Stroller Straps (previously sold separately)
–  Upgraded Modern Hardware & Vegan Leather
–  Wider Opening to the main compartment to help with baby essentials!
I went with
The Champs-Elysees Stop in Grey (
it also comes in
black
) and I love it! They are
tons
   colors & patterns to chose from! I love all the products & bags they have to offer. They also have adorable diaper bags in a Tote which are to die for! I have linked some of my favorites below.
PPB
is wonderful quality and washes so well (which is key for us mommas). I'm excited to have this bag right now that I use for Masons things but super excited to start using it with Baby Girl who will be here soon and fill it with newborn items, yay!
Lastly I'm excited to bring to you guys an amazing deal 
PPB
is offering to my readers! 
Use the code: MADDUX
and receive a FREE Wanderlust Wallet & Free Shipping with your order of $75 or more! AMAZING!