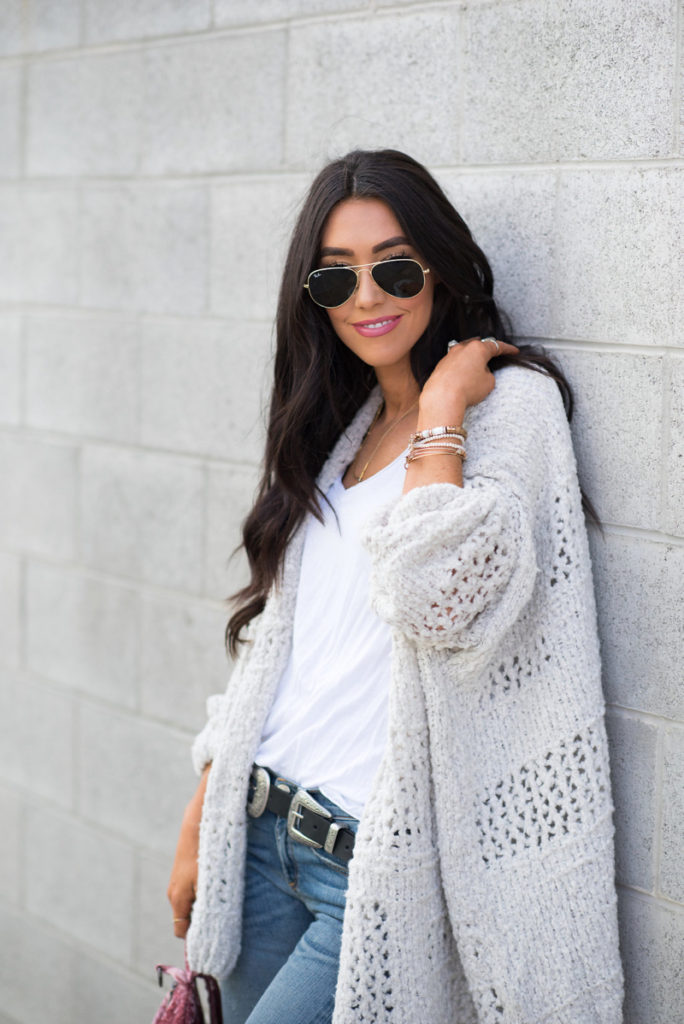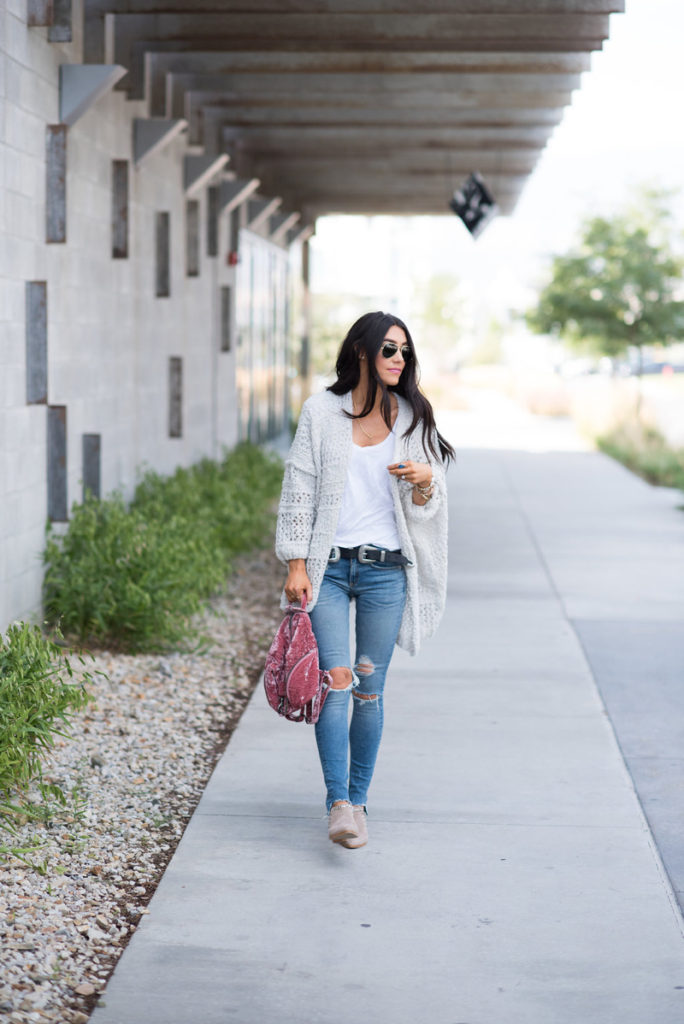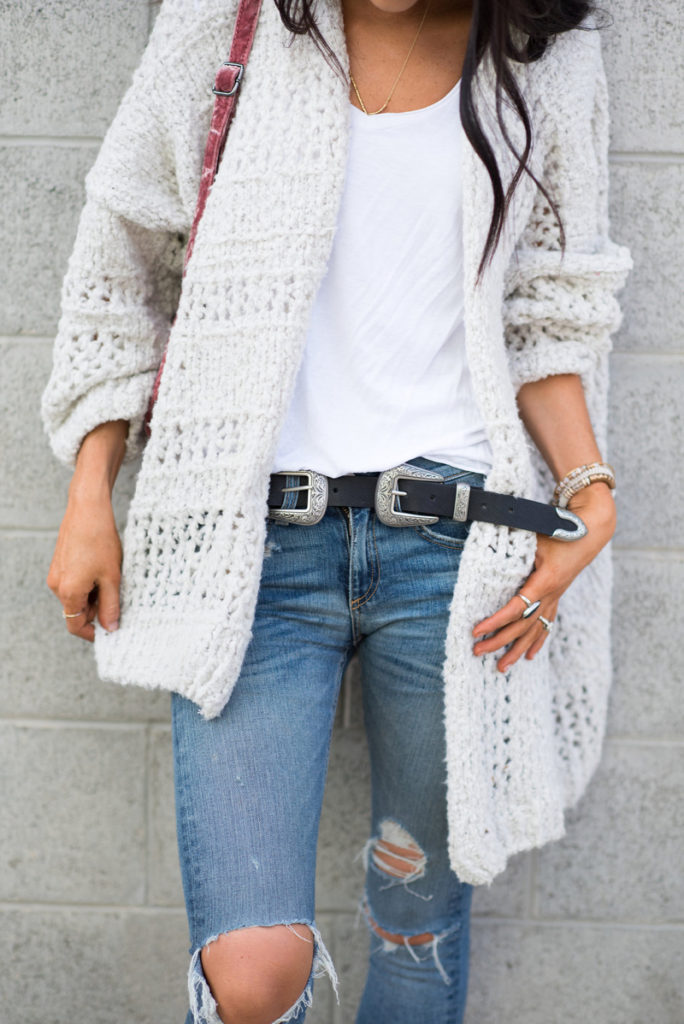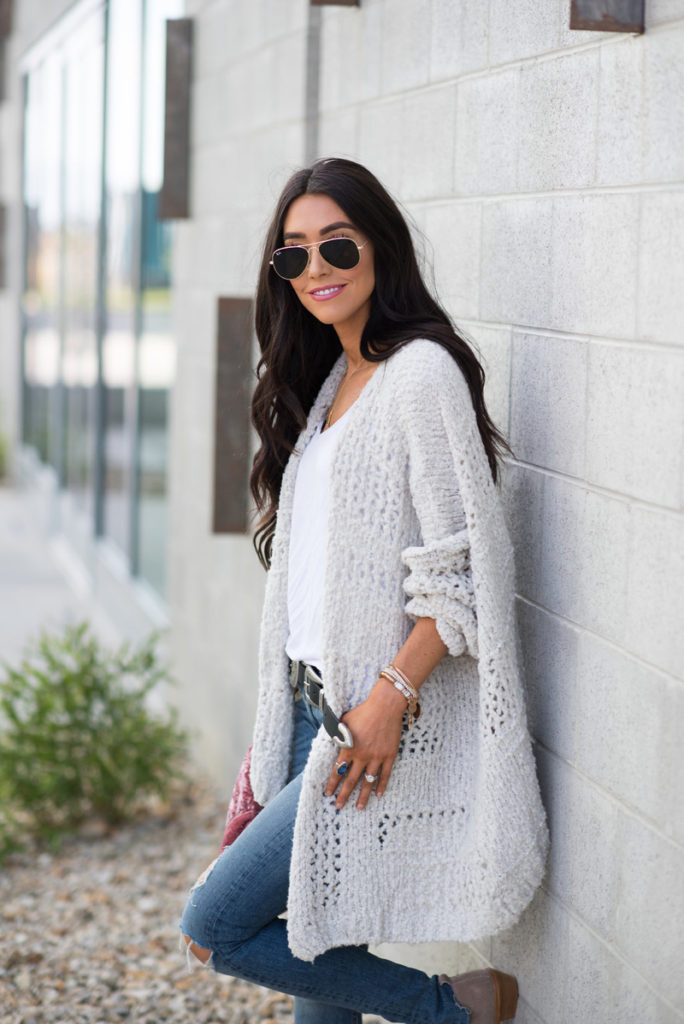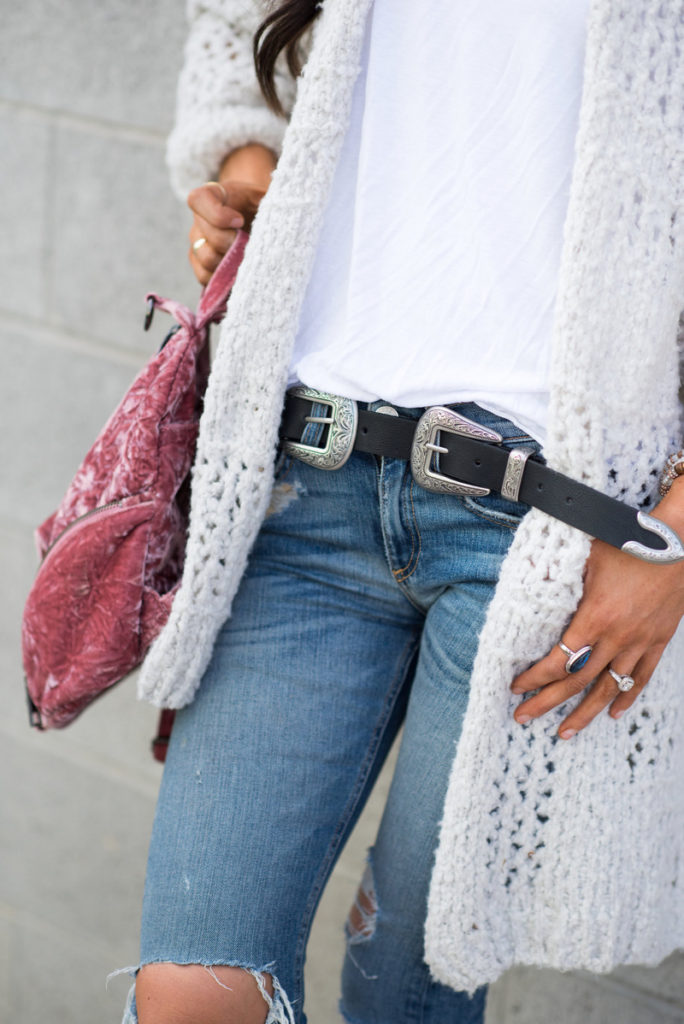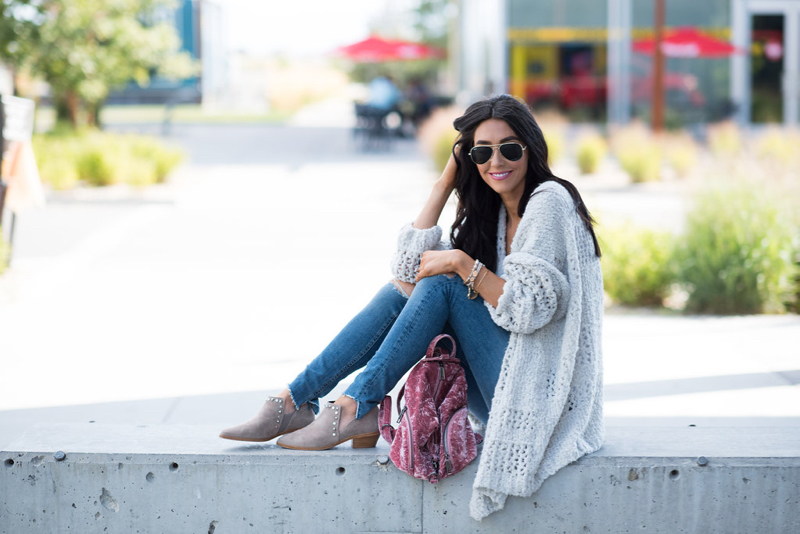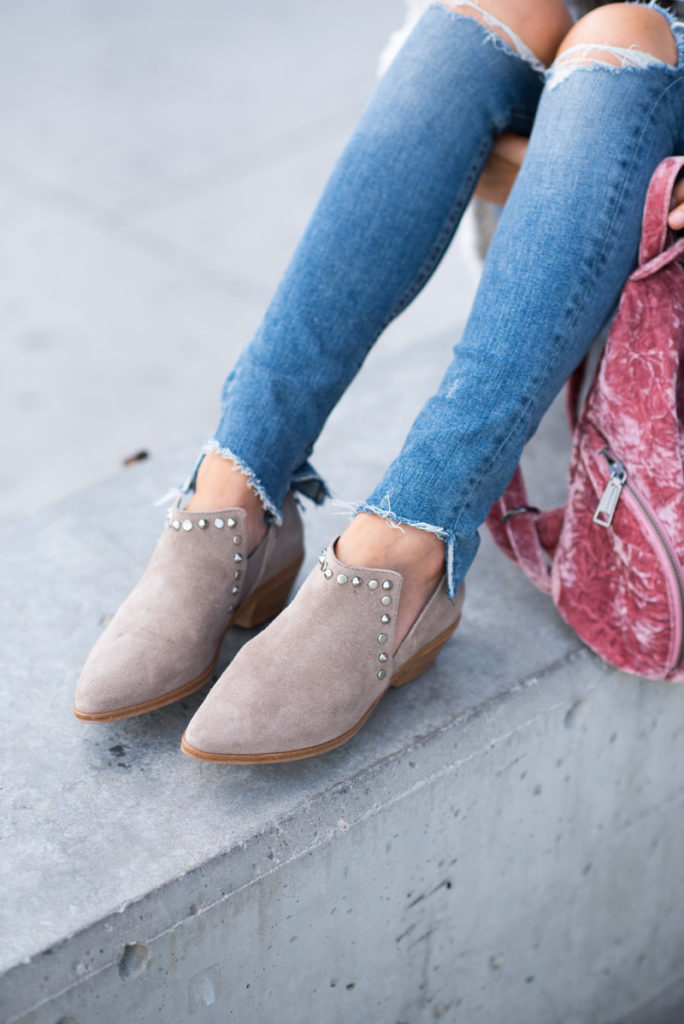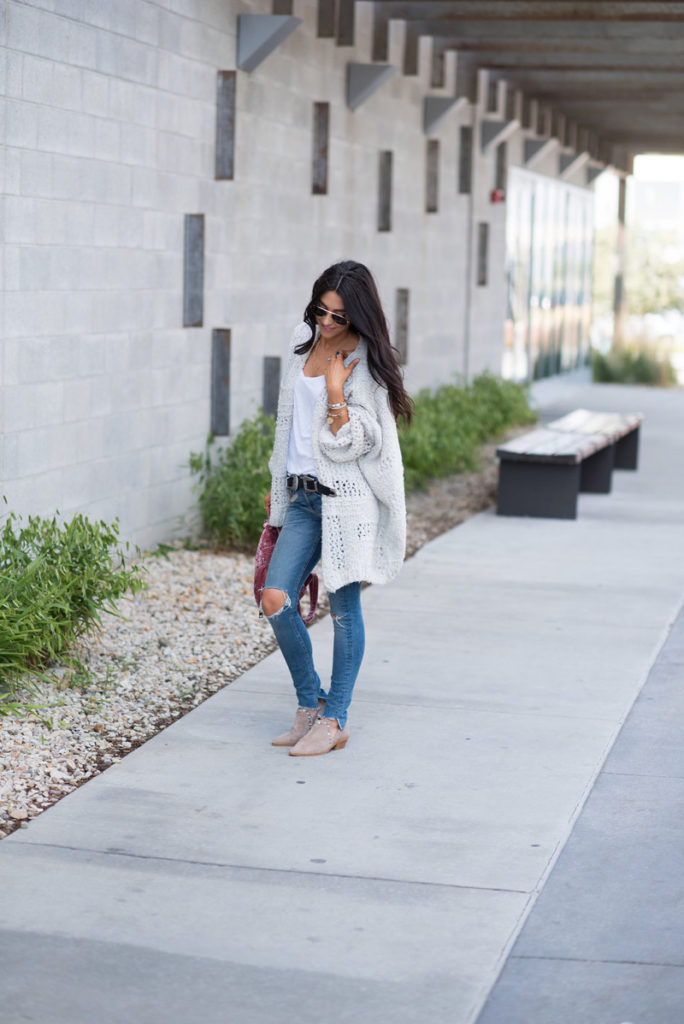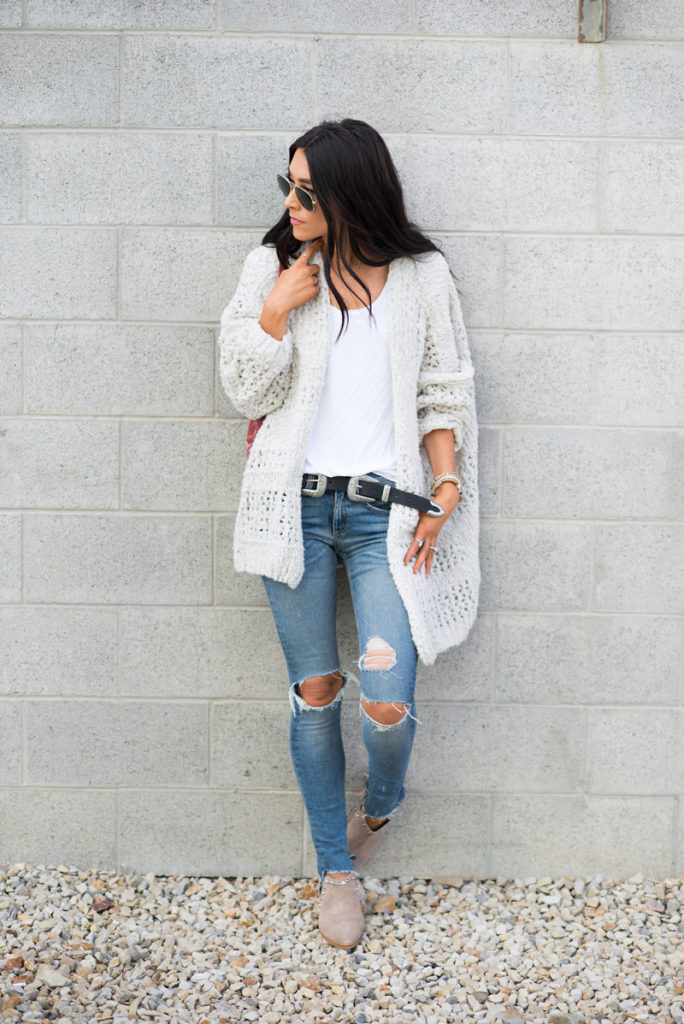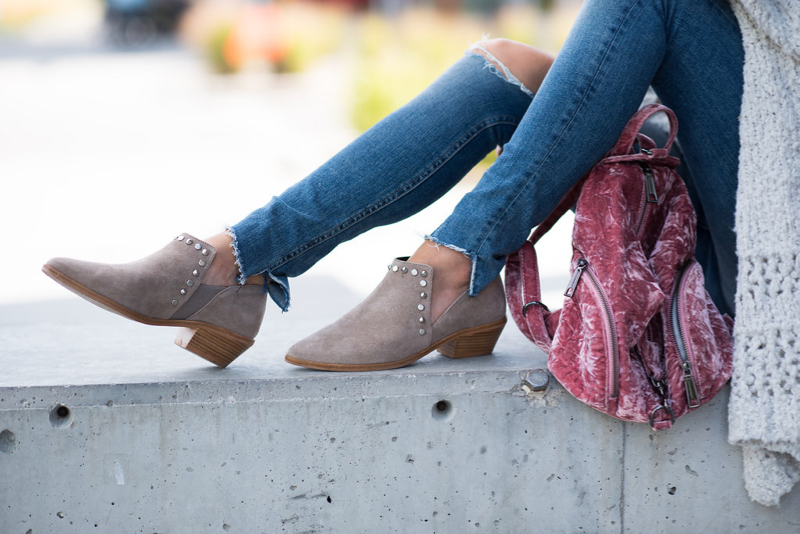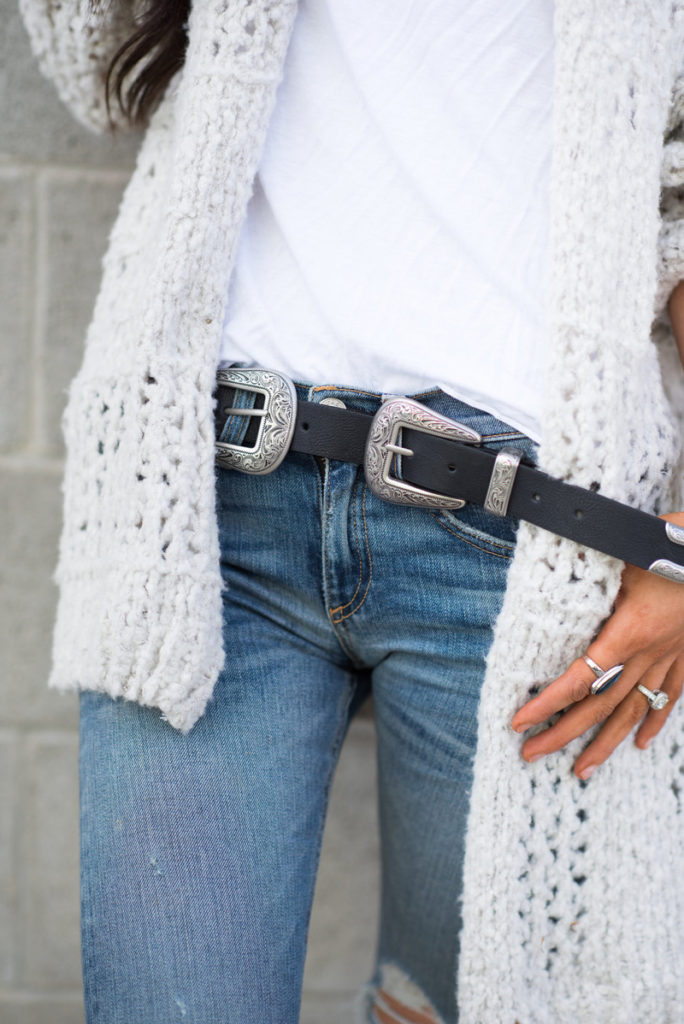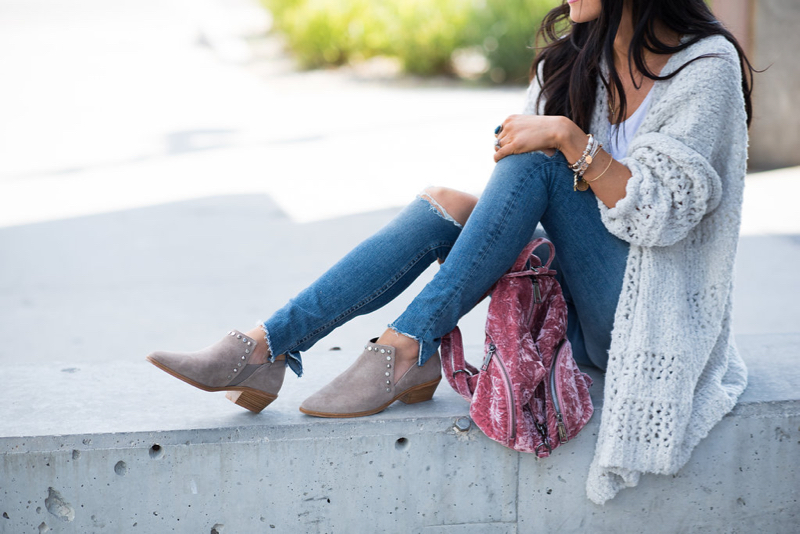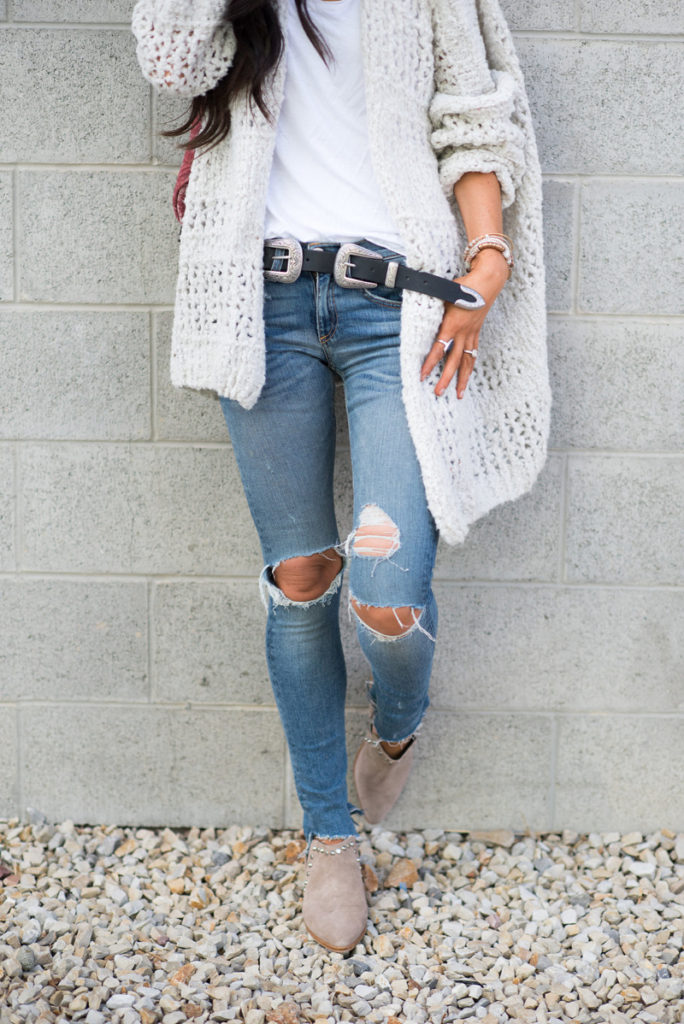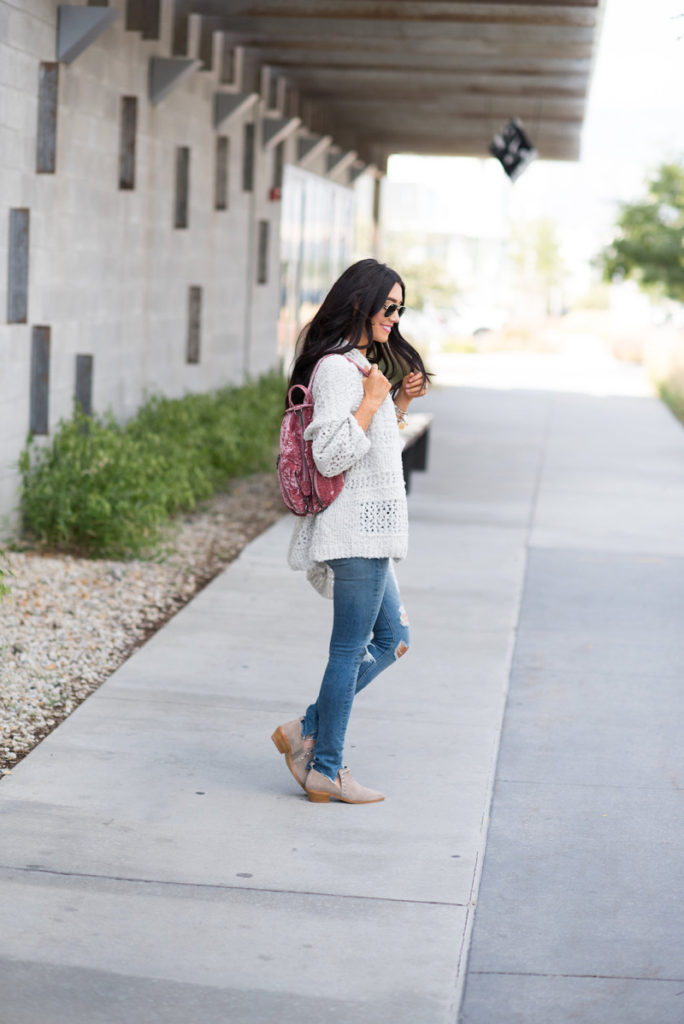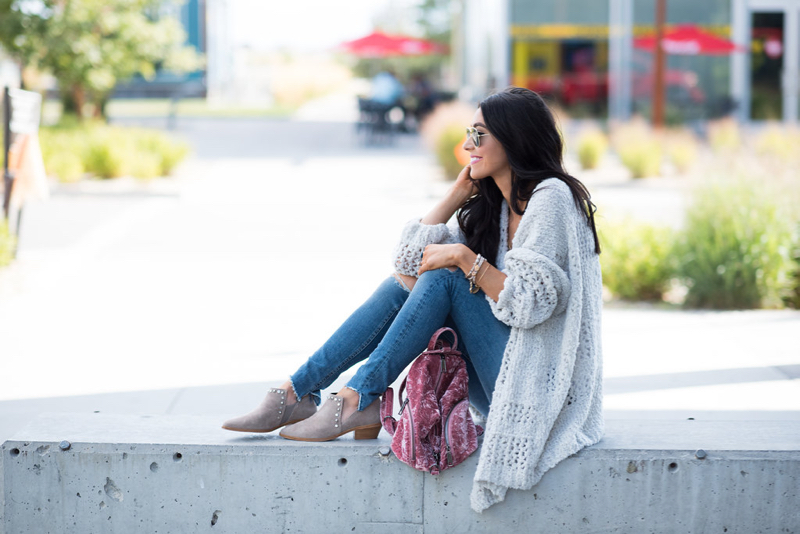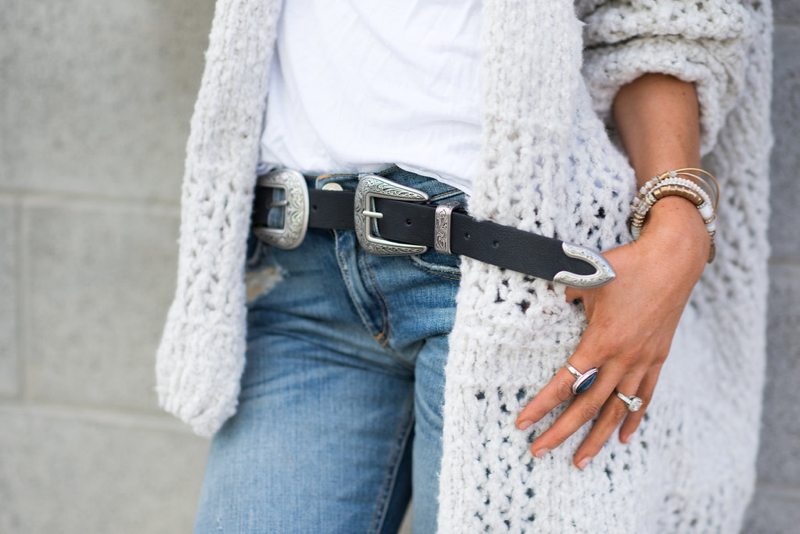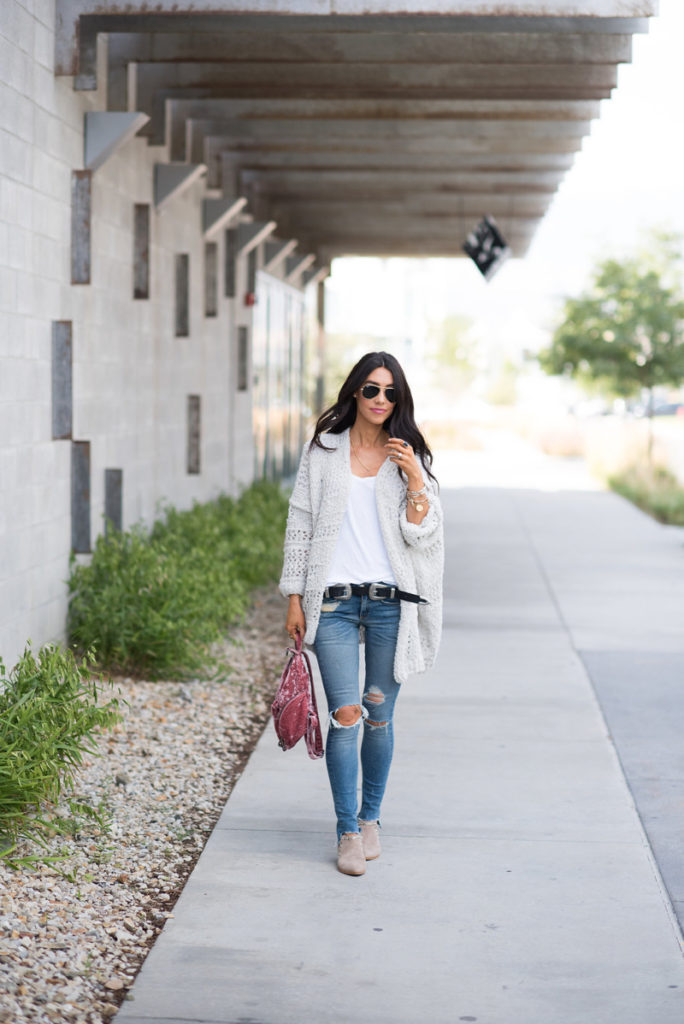 SHIRT  |  JEANS  |  CARDGIAN  |  SHOES  |  BAG  |  SUNGLASSES  | BELT 
Chunk Cardigan and Favorite Denim

You guys have probably seen that I this cardigan a million times because I'm always wearing it. But it's that time of year and cardigans are my go-to! I'm loving the cool breeze in the air. The leaves changing colors and apple ciders in hand! 
I'm teaming up with Nordstrom to share this look with you guys today and I wanted to chat a little bit about accessories and a statement piece. I'm loving this belt and every time I wear it I get tons of complements on it! Even though there is a lot going on in this outfit it's something that sticks out! Best part about it – it's only, $25! I'm also loving this crushed velvet backpack. I just love the crush velvet trend but love it the most on a purse or a pair of shoes. 
Sometimes I work my outfit looks are accessory pieces I want to wear that day. I usually pick out one statement piece that goes long with the accessories and work my outfit around that. People often wonder how to pick out pieces that look good together and my advice would be stay in the same color hues or just one pop color and look at textures. Don't mix too many textures. It starts to look messy. 
Moving on, these are Rag & Bone Jeans. You guys know how much I love them and I know their price can be a little steep + they don't go on sale too often but I'm telling you, save up because there so worth it! I probably have about 6+ pair now and some I've had for 3 years. They fit exactly they way they did when I first got them! I promise! Although, I don't wash they that often (don't ever wash your jeans too often) and I never ever dry them! But still they are the best quality denim! This is their distressed pair here, but I will be listing a couple others that I own below. 
DENIM
Last but not least this cardigan! I love it and it's so versatile. I wear it with any outfit like this or with a cute midi dress! I also wear it when we're at home just cuddled up with a good tee shirt and pair of leggings. These are my favorite leggings, can't live without them! 
CARDIGAN