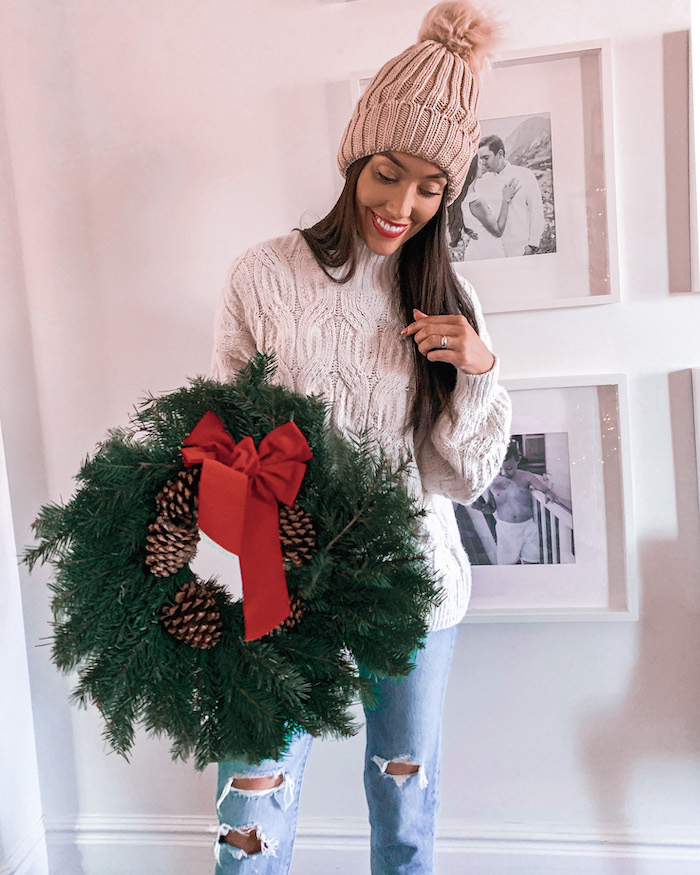 Just over here decking the halls for the holidays and all things fashion. I love this time of year to bust out all the cozy clothes, the festive items, and the timeless sweater weather. I have been finding the cutest pieces at Walmart! I swear each week there is something new being delivered to my door and I'm hooked! Not to mention I  got my sisters hooked as well and we call each other each time we score at Walmart to brag about our purchases, no joke ha. I  have said this before but I  will say it again – If you guys have not started, now is the time! They have THE best fashion pieces from clothing to accessories, and all the way to shoes! I've been sharing my Walmart finds with you guys for a couple months and I'm so glad you have been loving it! So many of you had said how impressed you are with the variety of pieces they have on top of how well they're made. Not to mention the prices cannot be beat! It's a win win – I'm getting a good deal and staying up to date with the newest trends at the same time.
I'm sharing a couple gems I  found this week on my post today. I  have always been in love with the plaid button ups but this print is my fave. [ Style Tip ] I prefer to button my shirt all the way to the top lately tucked into boyfriend jeans for a chic look. Next, I'm also loving all Walmarts cute accessories like this beanie which comes in a couple other colors and the knit sweater!
Holidays are my favorite time of year and so are the fashions! Walmart has been my one-stop shop for so many things with fashion being #1 on my list this year!
Thank you Walmart for sponsoring this post. As always all opinions are my own.