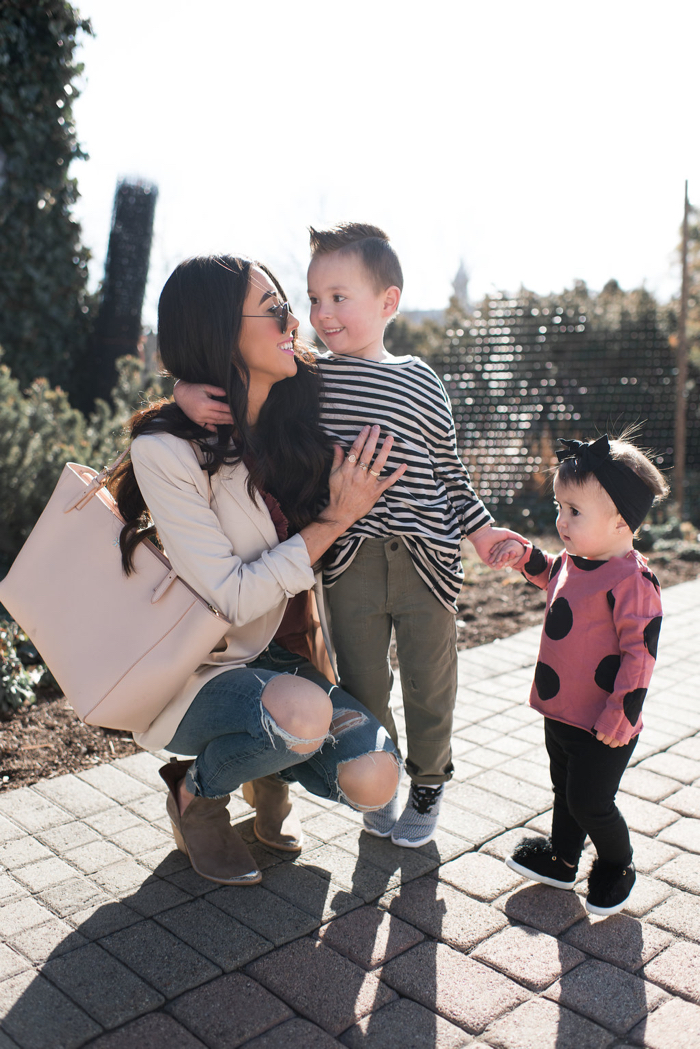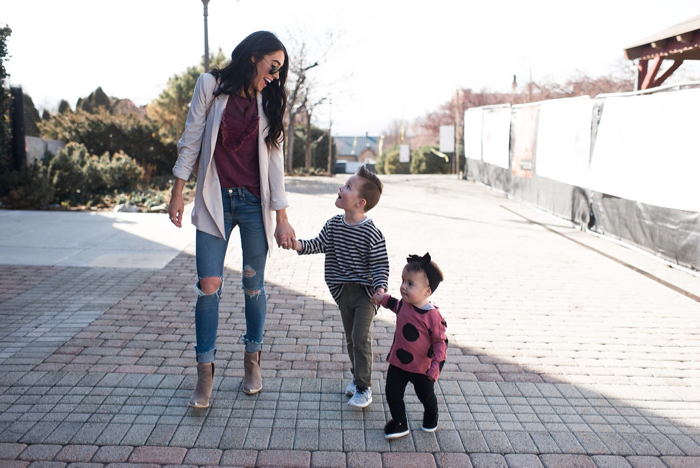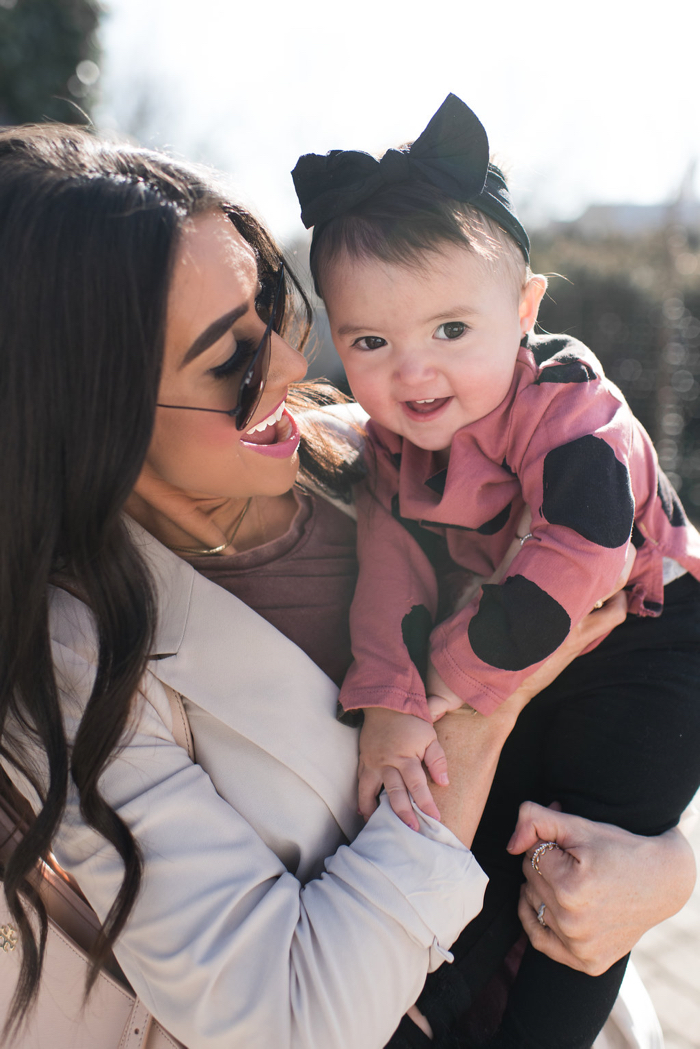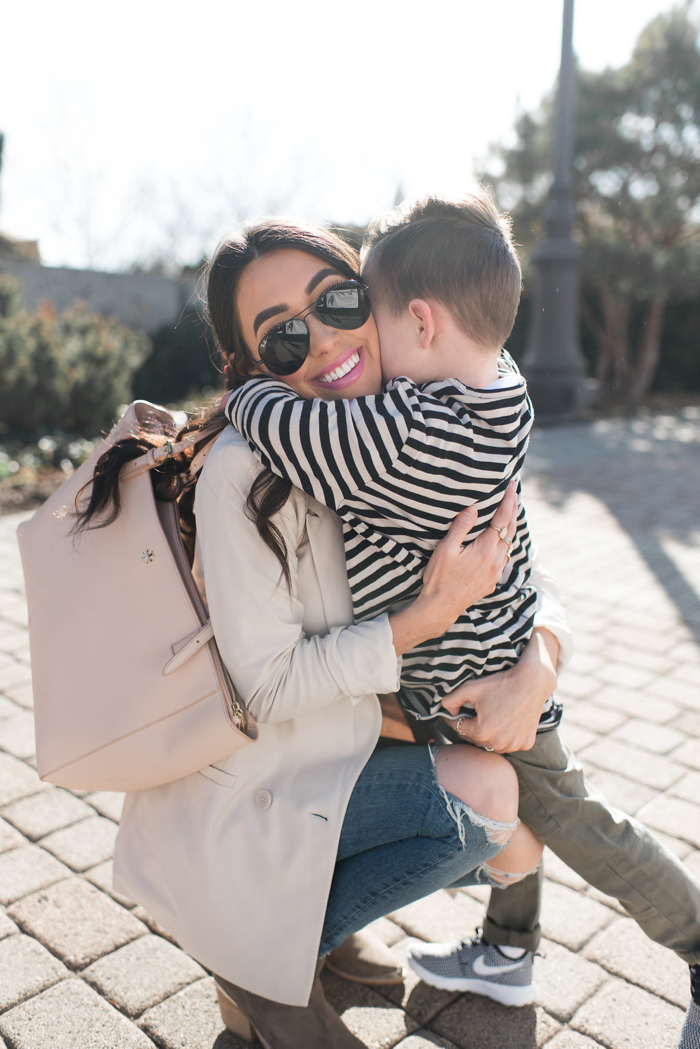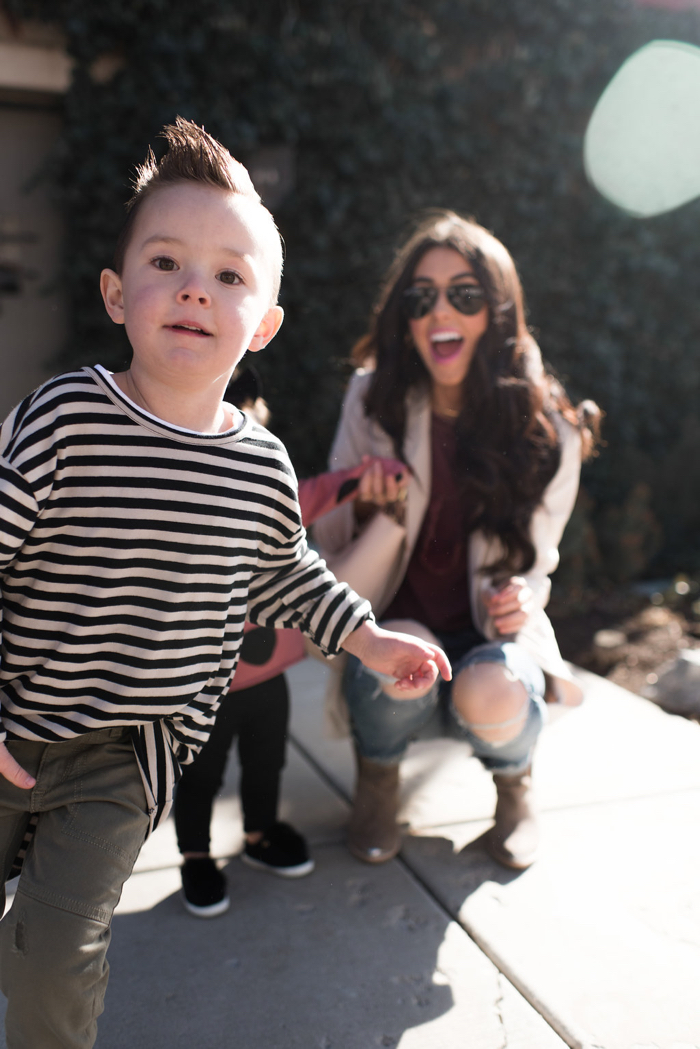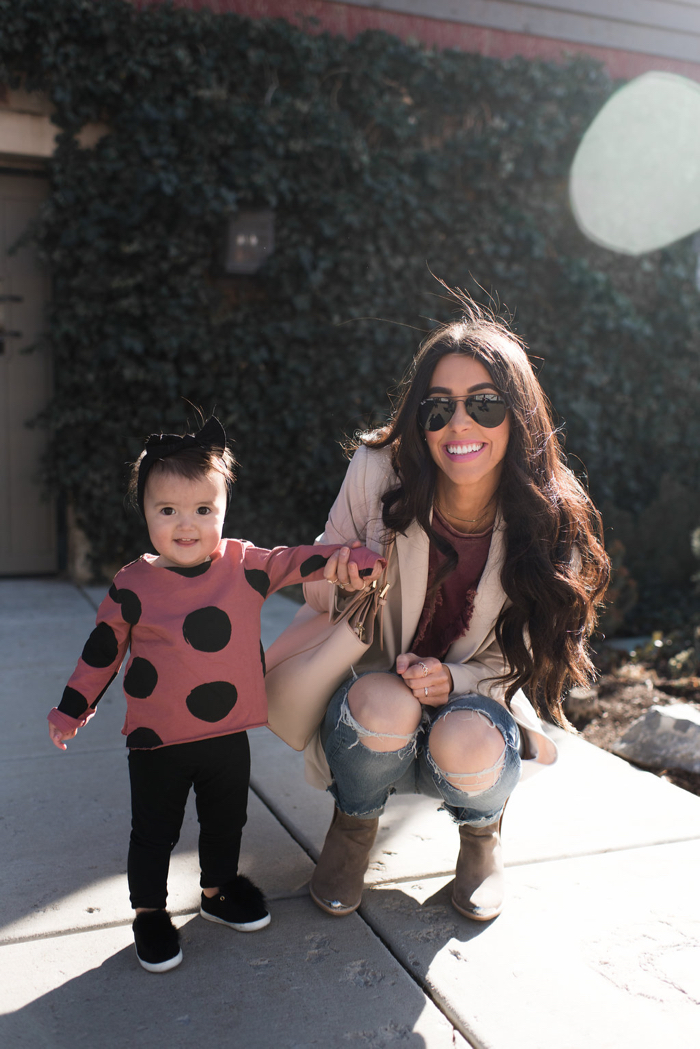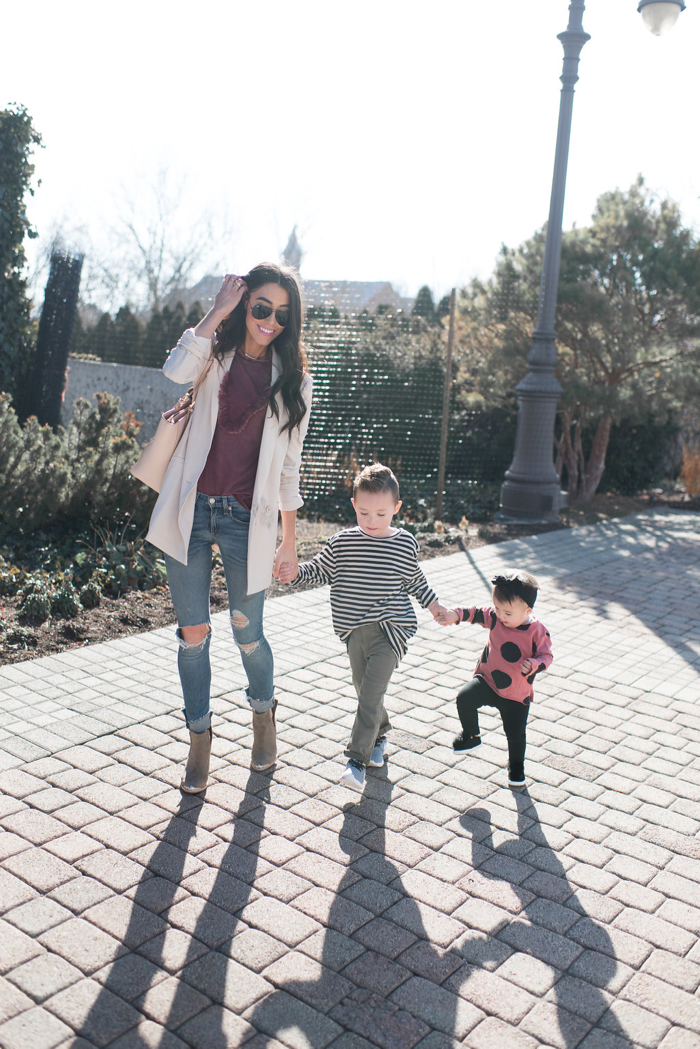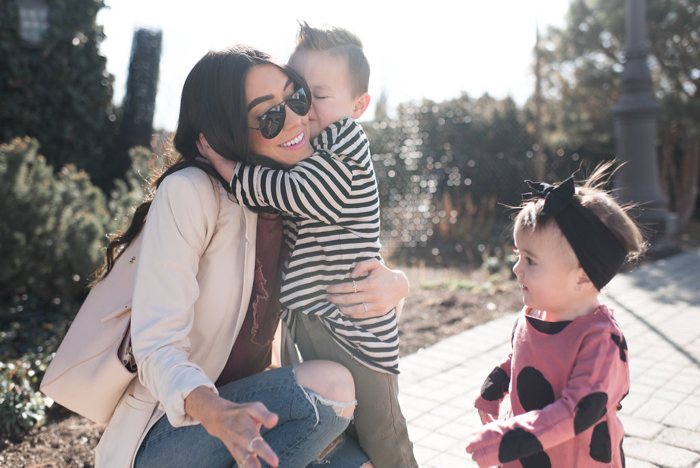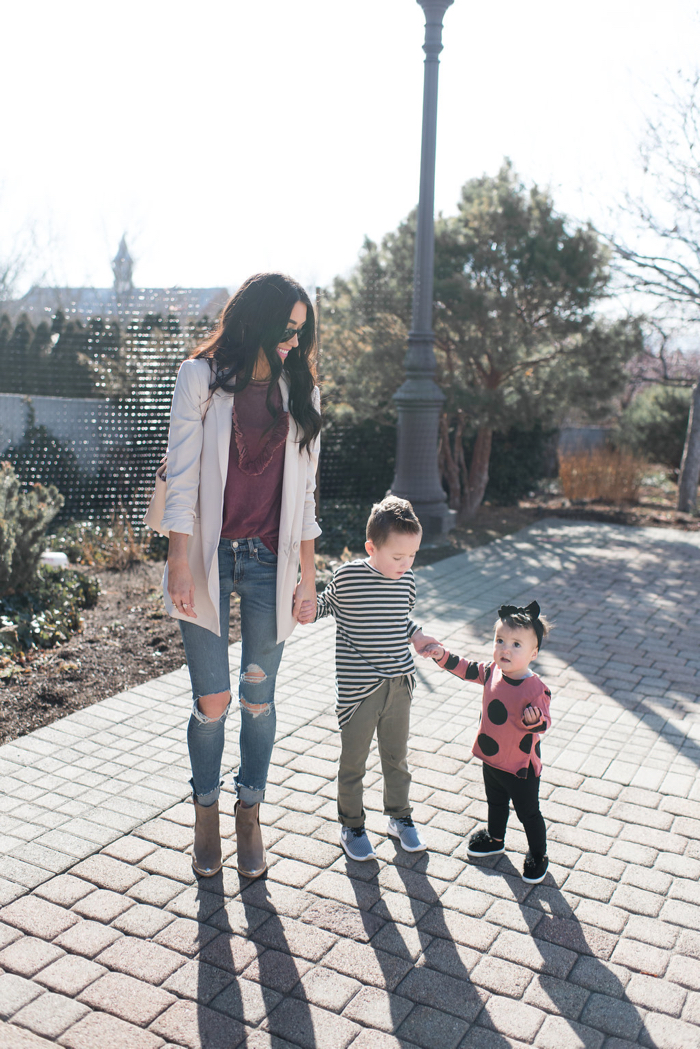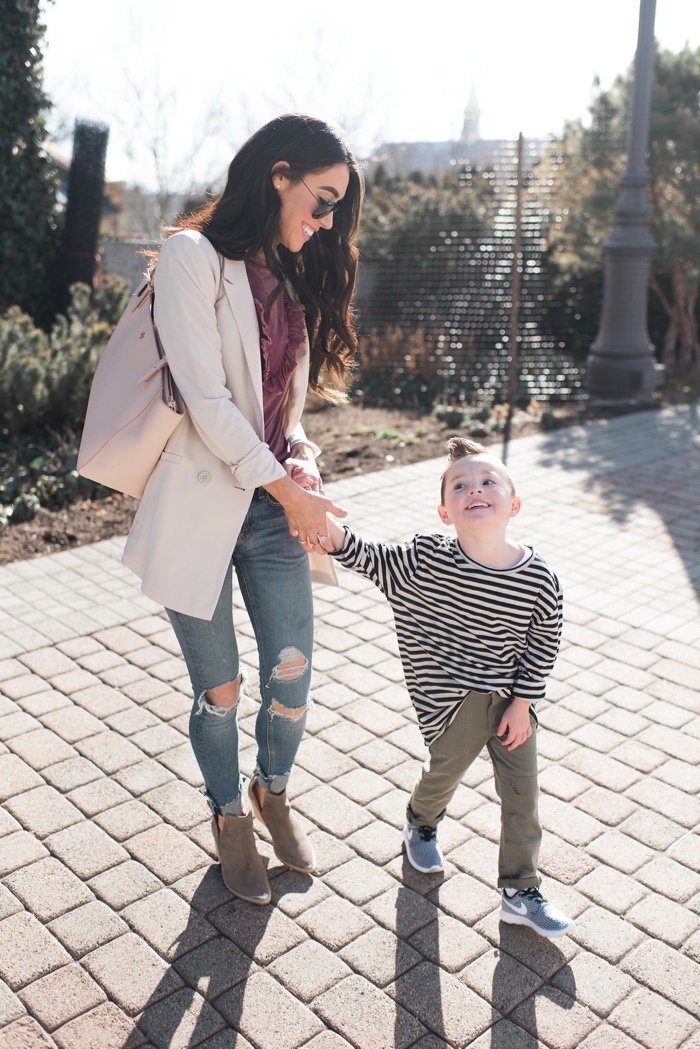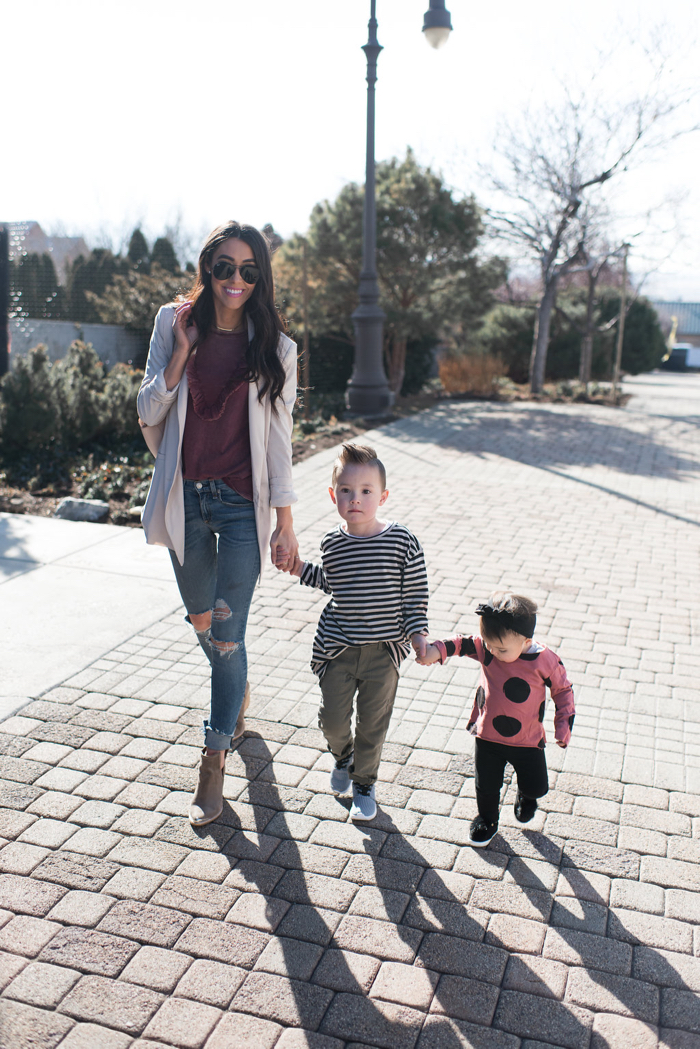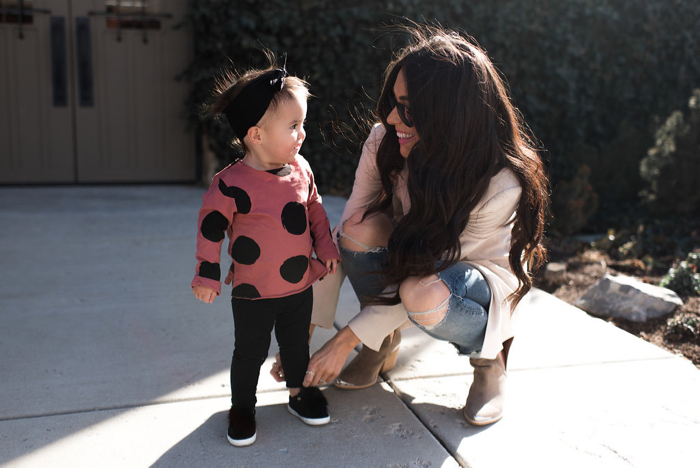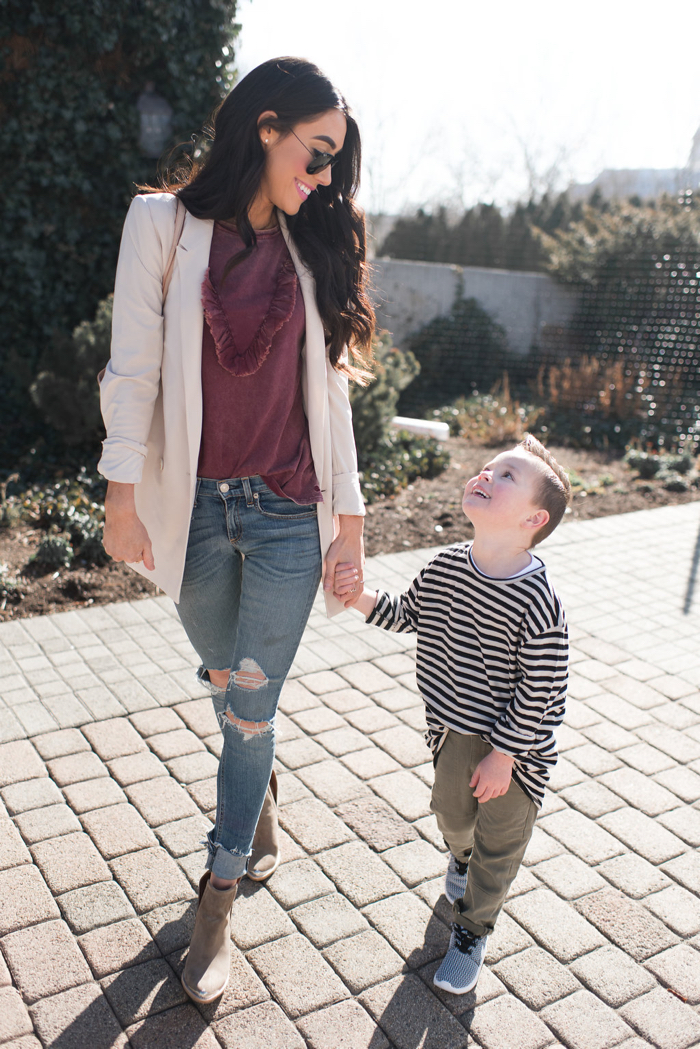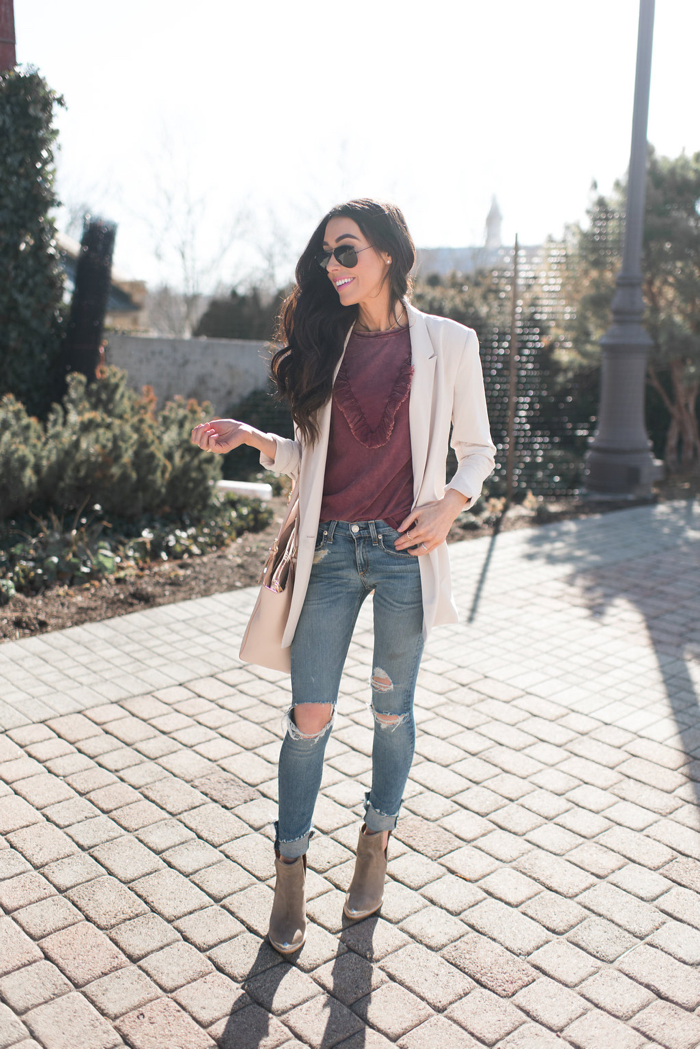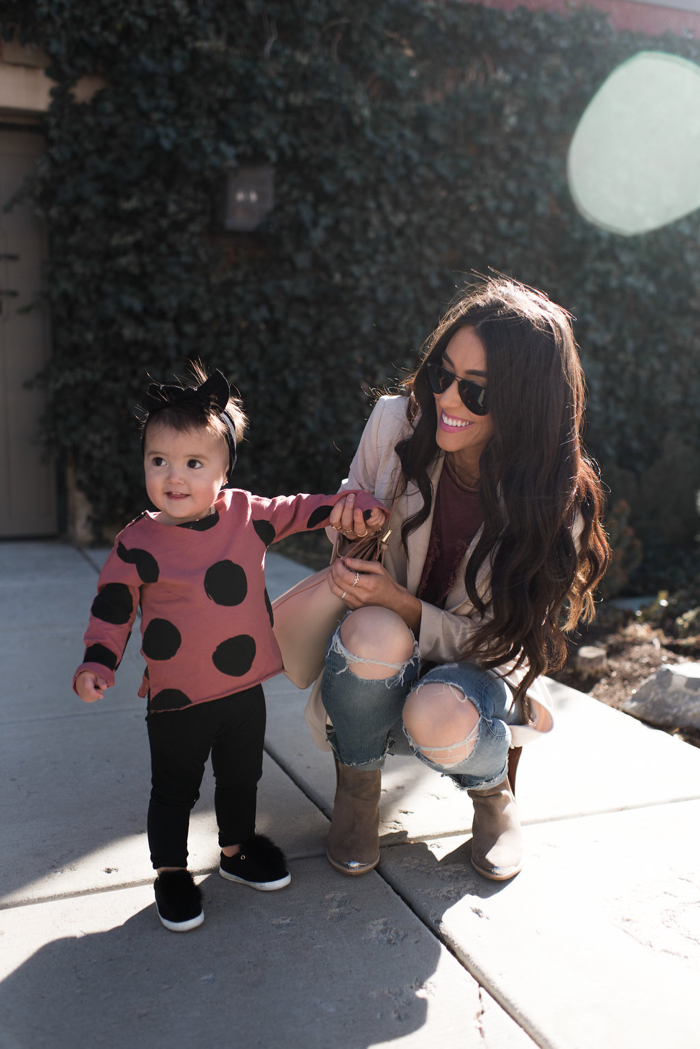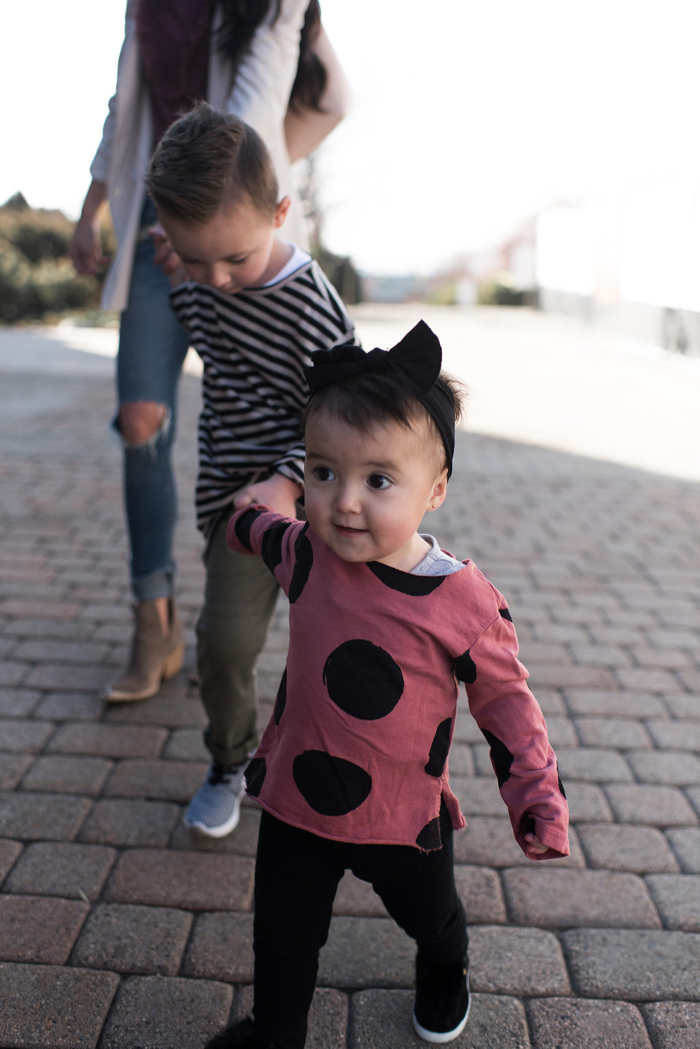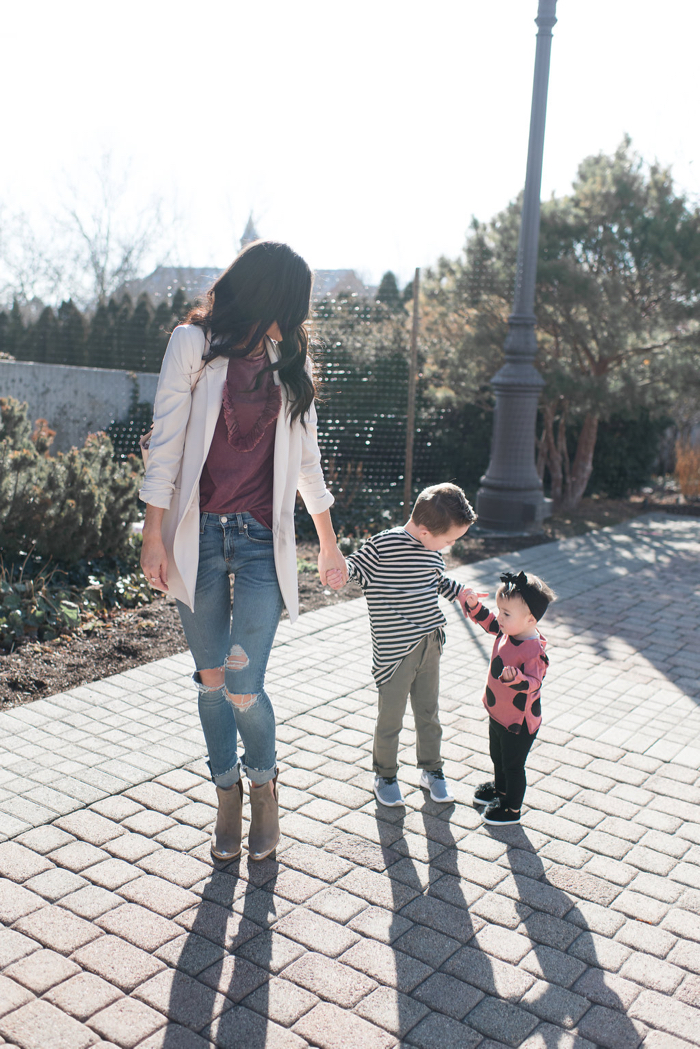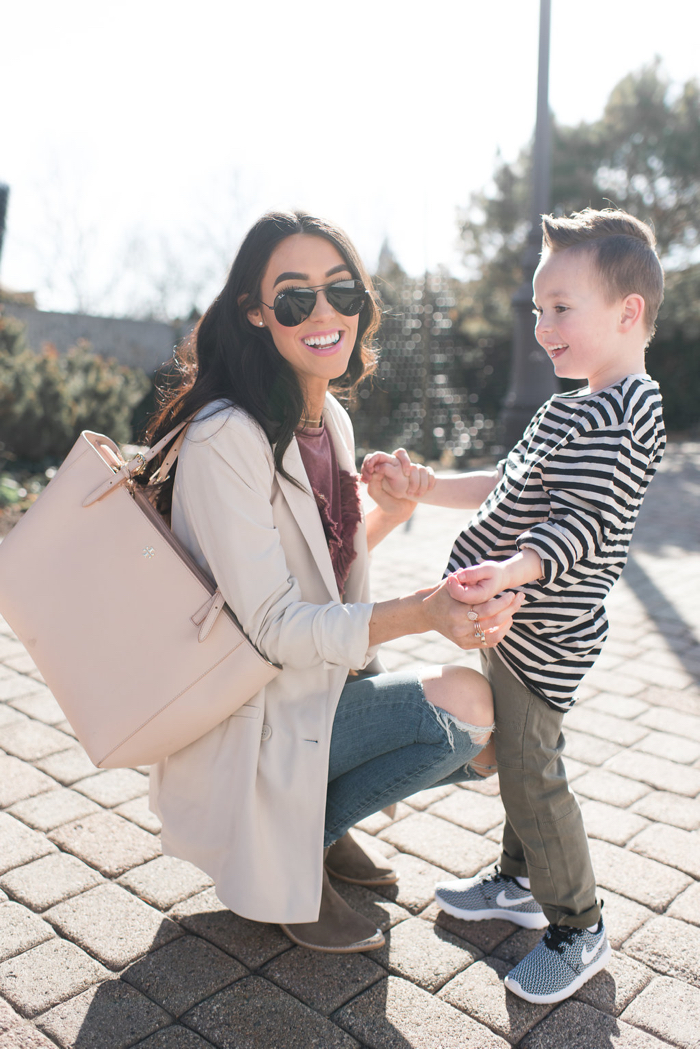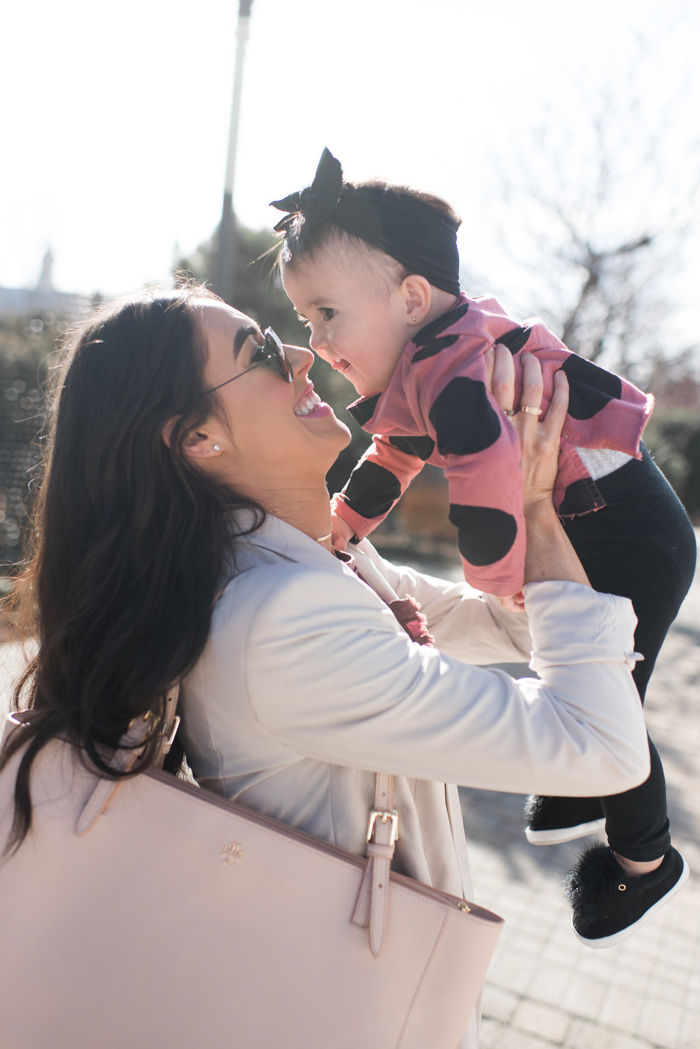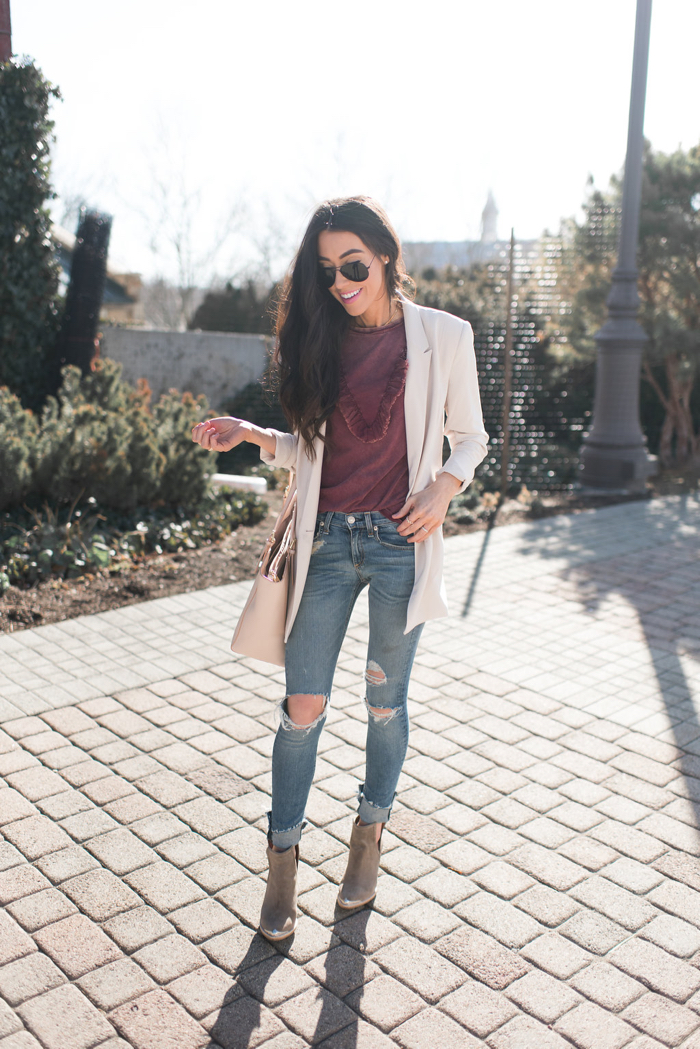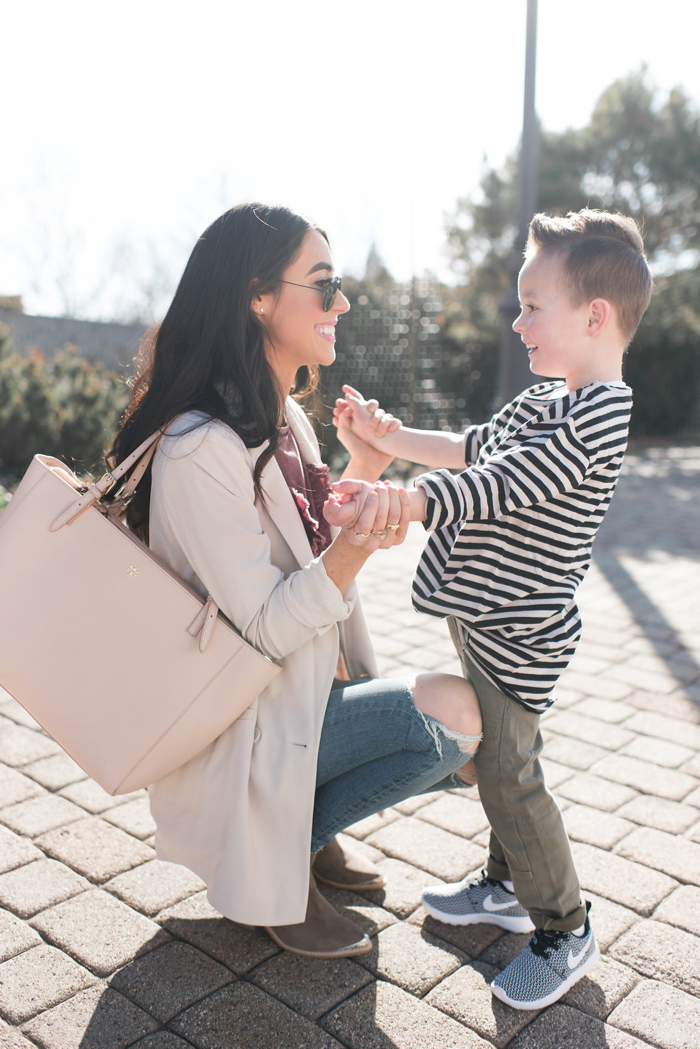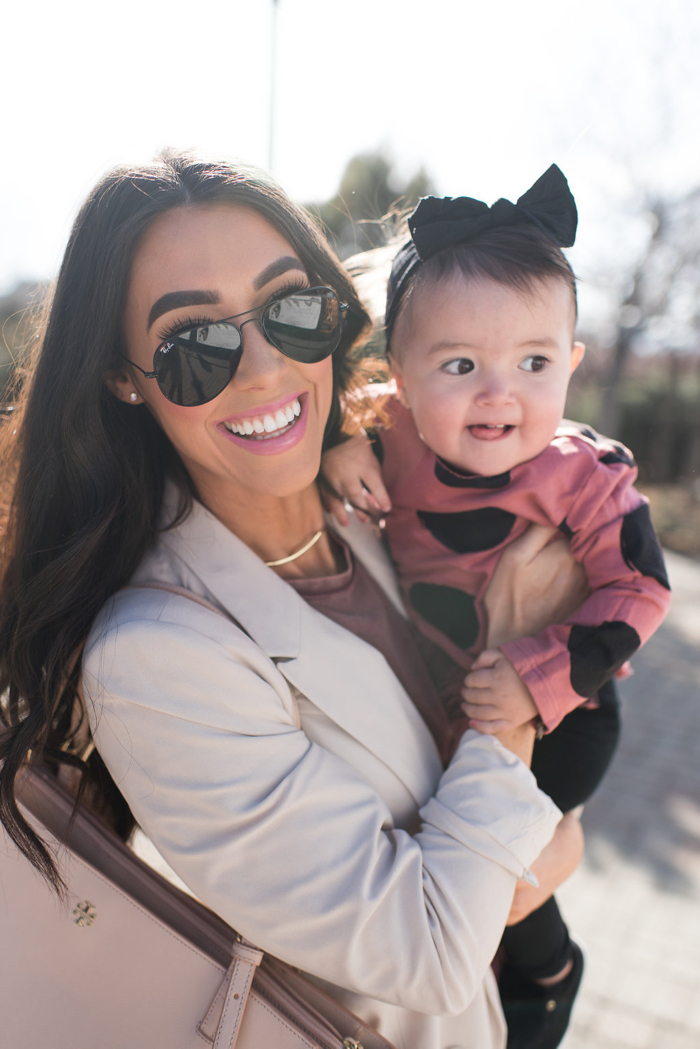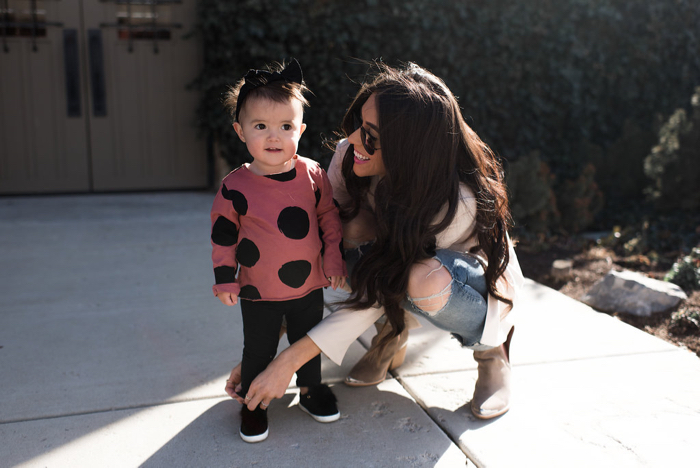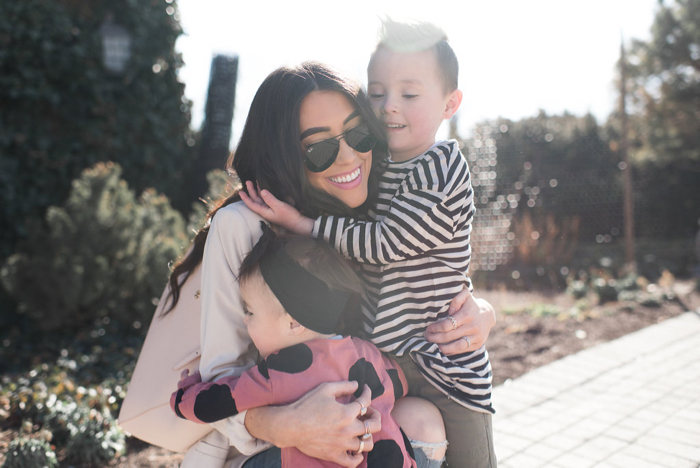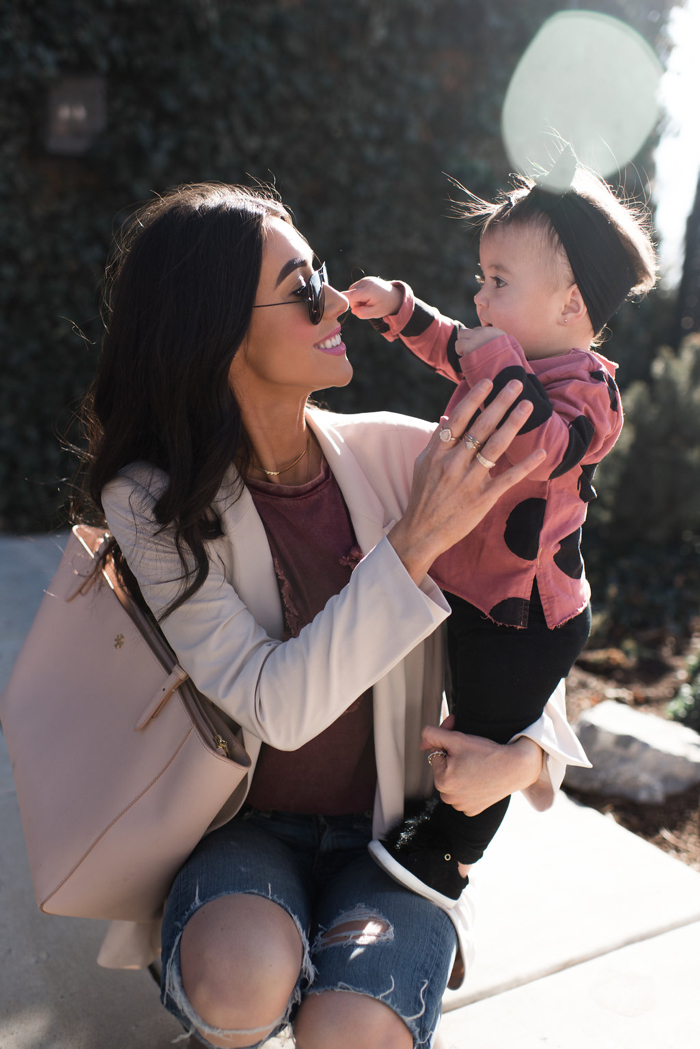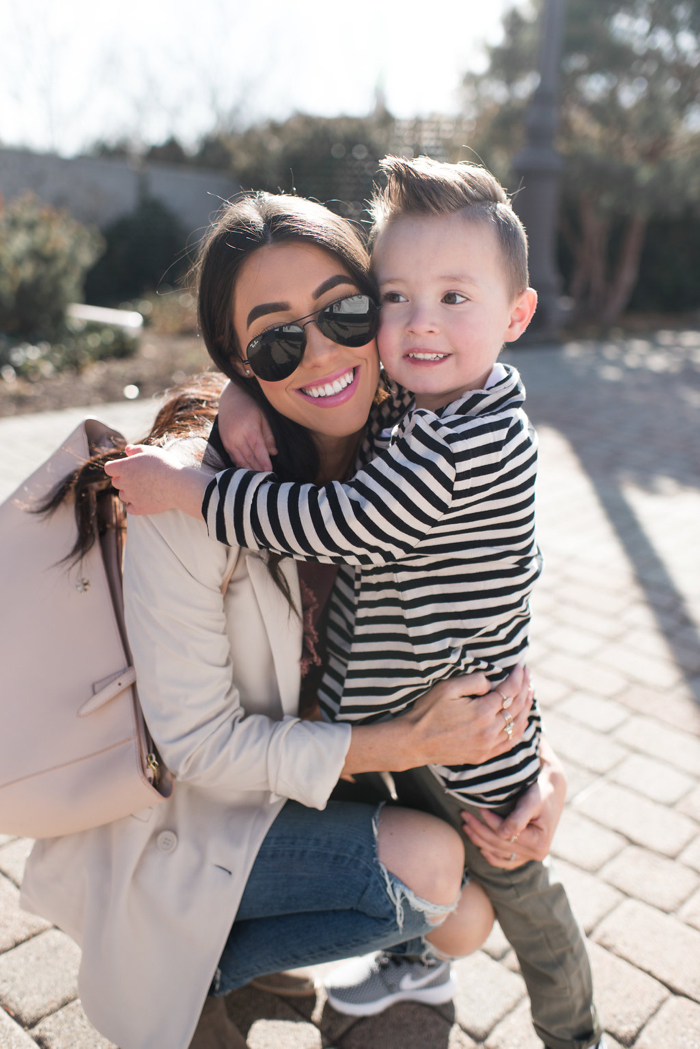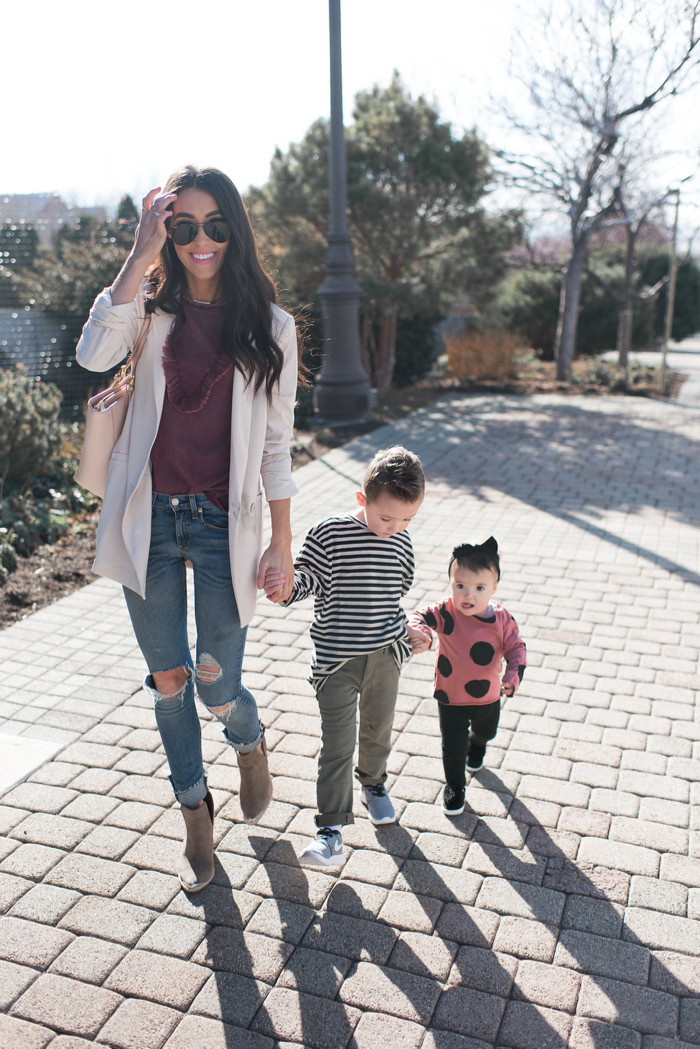 ---
I am so excited to be back here! Thank you guys so much for all your sweet messages + well wishes! I'm finally starting to feel better! While our holidays were a blast a little break was nice to catch my breath again! I'm so excited to be joining up with Nordstrom for this post with my favorite little people! I love Nordstrom for finding great, quality pieces for the babes but I also love how sweet they always are to my kids! Every time we go in there they get so excited to get a balloon at the shoe department and the stylist couldn't be nicer! I also turn to Nordstrom when I'm looking for my staple pieces for my babies. Things that I want to keep and pass down + shoes!
A couple weeks ago I talked about how I was going to start sharing a little more of our family life! So along with sharing of fun outfits I wanted to share something we do or don't do as a family and how it has helped us! I will sharing it at the end of the post fyi.
When it comes to dressing the kids i've said this before but I will say it again – I like to keep them in things that are comfortable and pieces that are easy to interchange. I love simple patterns which is why I picked out these cute stripes for Mase & polka dots for Monroe. Mason prefers clothes that are a little oversized and "comfy" as he calls it. I love this dusty rose color on Monroe! How cute are these little Sam Edelman's for Monroe with the little pompoms! I died when i saw them, they also have them in pink and they are to die for! Mason is in love with anything Nike right now so he loves a good pair of sneakers!
As far as my outfit goes I love a good blazer and this cream one was a great piece for now and the spring! I also love this fun tee I'm wearing that comes in the pretty rose and grey! Last but not least I've been eyeing these shoes for years and finally pulled the trigger on them! Want to hear the best part? They are so comfortable!
I've linked all the outfit details below! Big thanks to Nordstrom for sponsoring this post! Xo
MASON OUTFIT
MONROE OUTFIT
MY OUTFIT
---
Don't Say Hate
Mason is now 4 but about a year ago I picked him up from school. He got in the car, was telling me about his day, and then it happened! That cute innocent face said "I hate when…." and I don't even remember what he said because I was in such shock to hear that sweet little boy say the word "hate". It seems so small, something I said daily without even thinking about it. But it bothered me, it got under my skin, it was something I never wanted to hear out again.
I remember growing up my sisters and I would say "hate" and my dad would always say, "hate, that's such a strong word". Us being mouthy teenagers would say laugh and roll our eyes but now that the tables are turned I totally see where he was coming from.
So back to the story. When Trevor came home that night I told him we aren't saying "hate" in this house anymore. We also talked to Mason together about not saying it. Guys, I kid you not guys it has been such a positive thing in our house hold and I will tell you why. 1. Mason doesn't say it anymore. 2. I find that we are more positive. We don't get the chance to say, I hate this… or I hate that.. It has simply been an easy way to keep our house loving and positive. My entire family does it too. Since we are around everyone so often they know we don't use that word and Mason is the first one to call someone out if they say it.