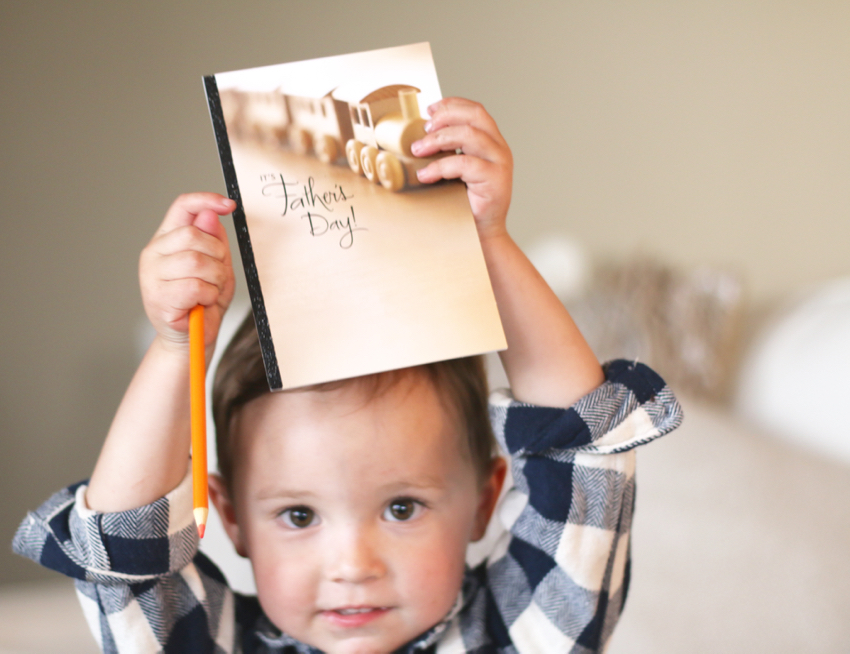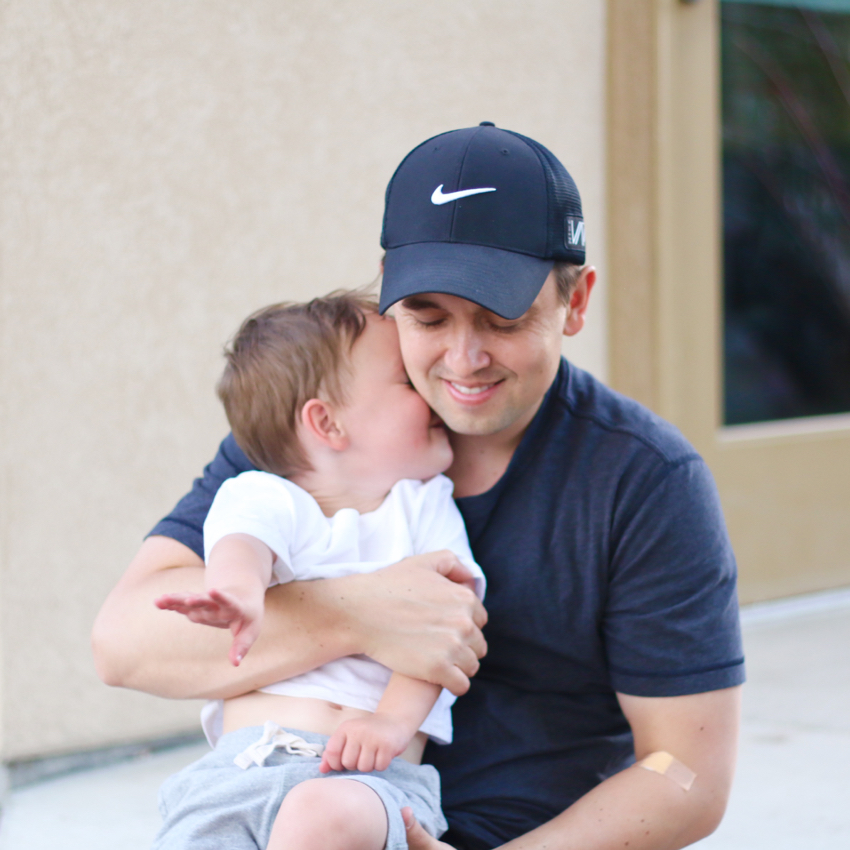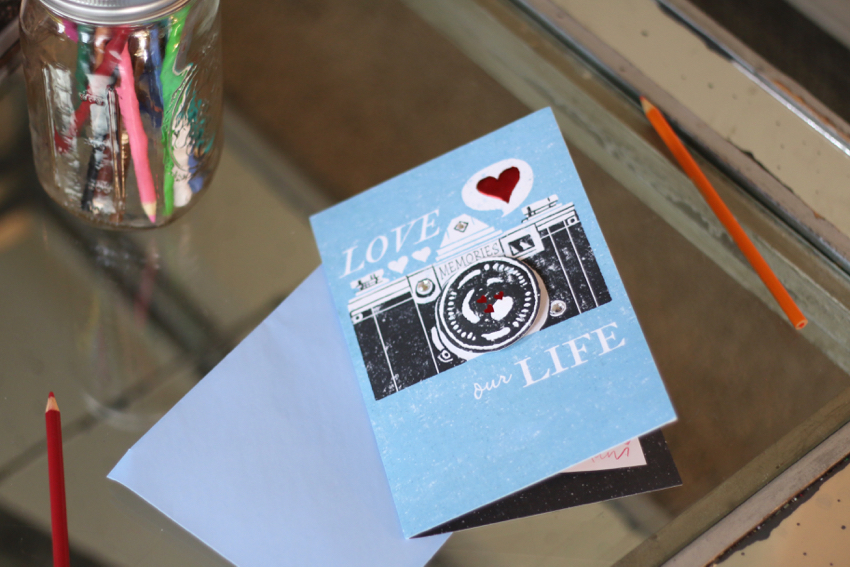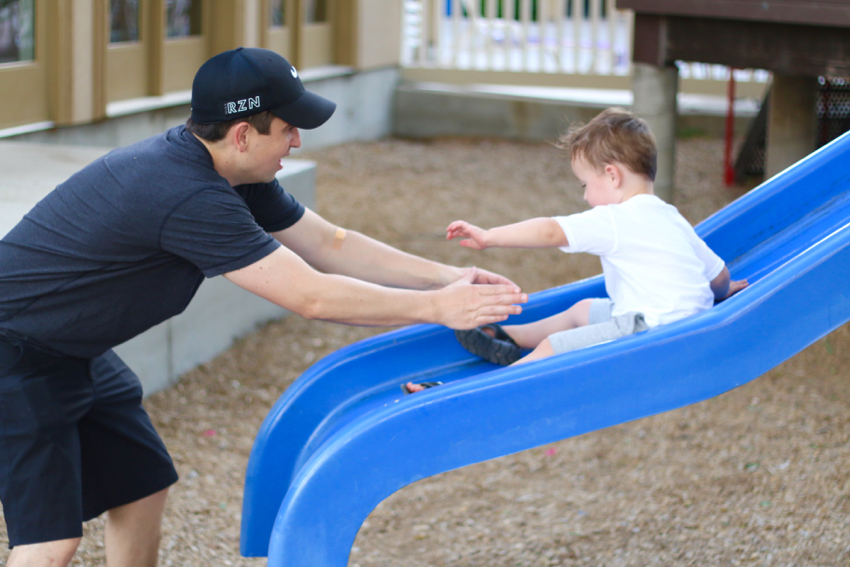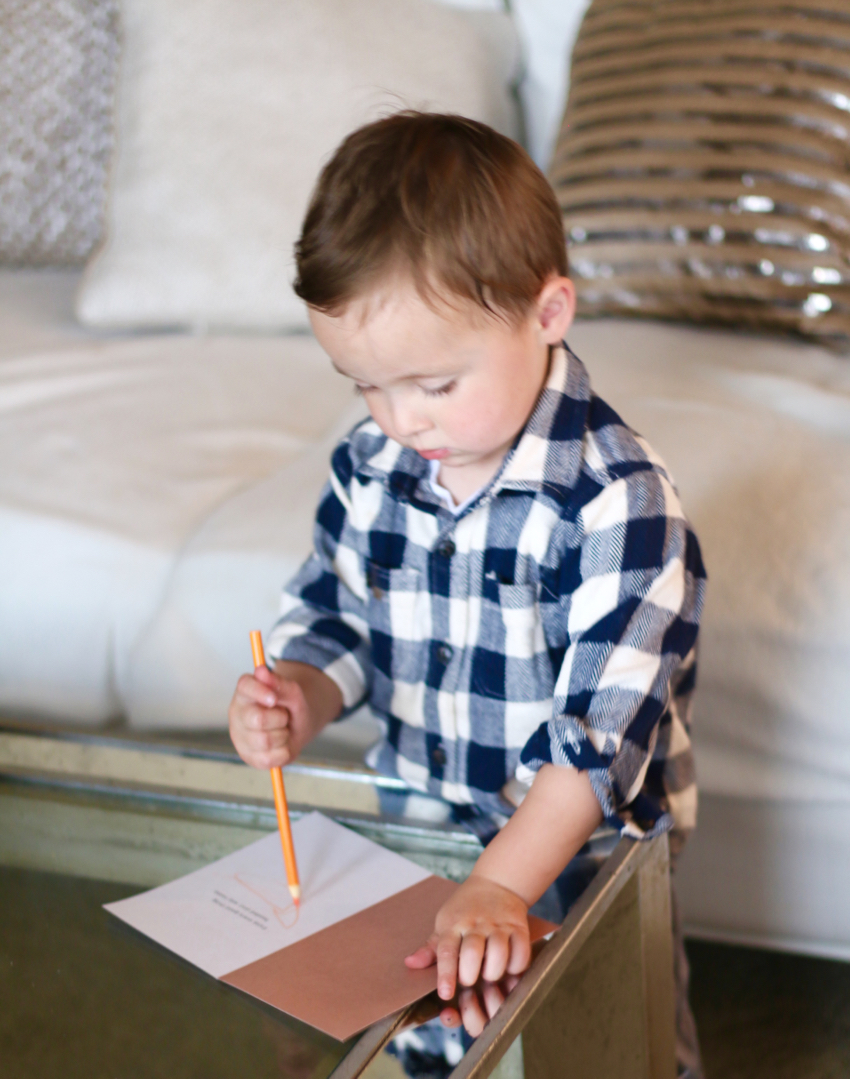 When I was younger my mom would take us to the store to pick something special out for our dad for Father's Day along with the perfect Father's Day Card. We would usually get something funny & a card that insisting on singing! As much as we love our dad and loved picking presents out for him on Father's Day it has taken me to be a parent to truly appreciate who special these days are!
I have loved watching my sweet husband becoming a father. We are both learning this parenting thing together but watching him love, teach, and protect our kids have made me fall more and more in love with him! So now when a day like Father's Day comes around I always want to celebrate him to the moon and back! It's funny how the tables have turned because now I'm taking my kids to the store to pick out cards & gifts for dad! Oh, the memories! Mason was so excited to pick out his card for daddy & of course he picked one with trains on it (his favorite)! He was even more excited to write (more like scribble – it was so cute) daddy a special note.
Hallmark has always been a home run when it comes to the best cards! I love how convenient it is to grab quality Hallmark Father's Day Cards at Walgreens as well as any other things you might need! Being a busy mom on the go getting the kids in & out of the car over & over makes me sweat just thinking about it. When I can go into one store such as Walgreens and grab everything I need on top of being prepared for Father's Day makes me feel like Super Women – and we all know that's an accomplishment when you feel like you have a handle on things.
We love our sweet daddy in our house! I love watching the way Mason looks up to him and wants to be just like him. He insists on dressing the same, eating the same things (if it's not too spicy), and watching "ball" with him as much as he can. My husband is a man who juggles many titles but my favorite one of all & the one I admire the most is Father. Nothing competes with watching someone love your kids just as much as you do!
I hope you guys have special plans to celebrate the great father figures in your life! We are excited to spoil daddy in this household! #HallmarkAtWalgreens #CardsForDad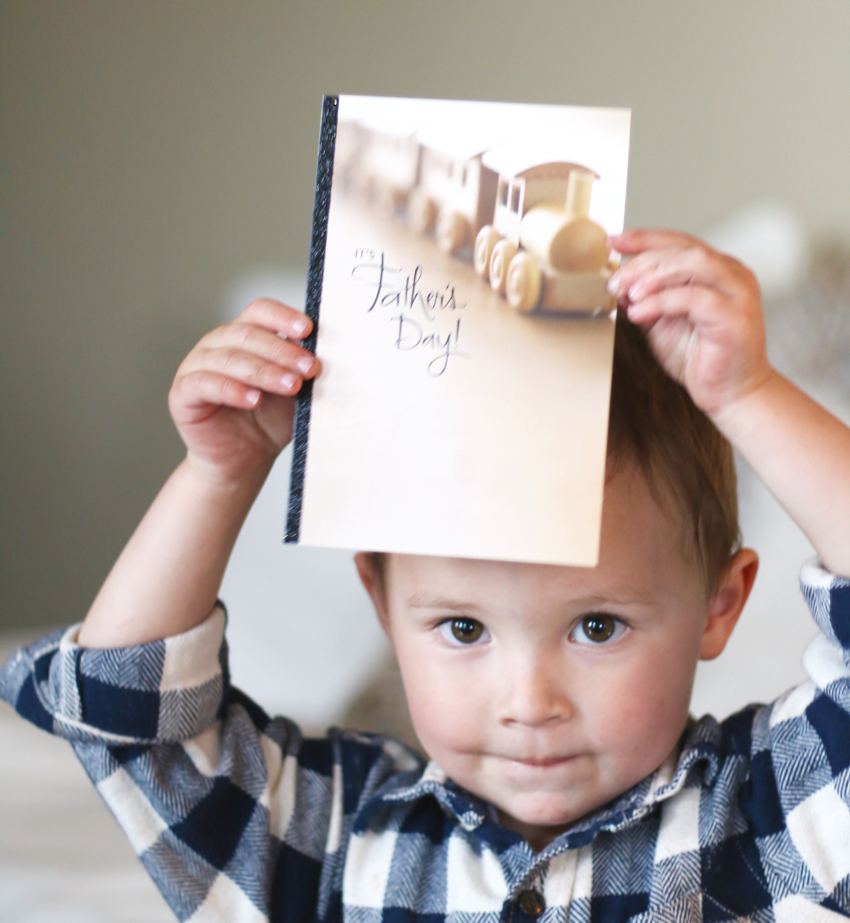 This post is sponsored by Hallmark but all comments & opinions are my own.