We all know that Freshly Picked is famous for their classic moccasin design, amazing quality, and practicality but it just got better! So drumroll please….Freshly Picked Mary Janes
 I am beyond excited to be teaming up with Freshly Picked to bring you guys their latest new STYLE! Yes, you read that right – STYLE! They are adding a new gem to the collections let's hear it for these adorable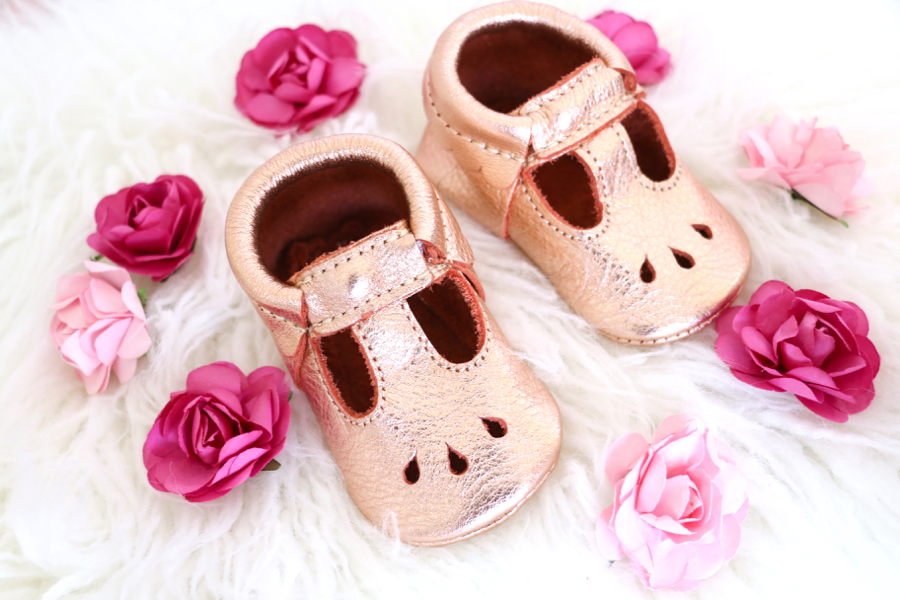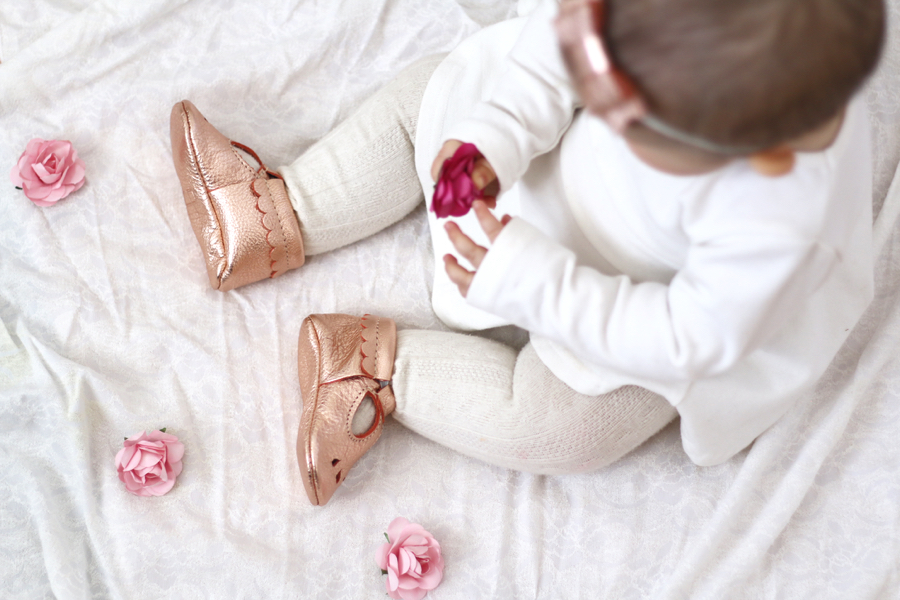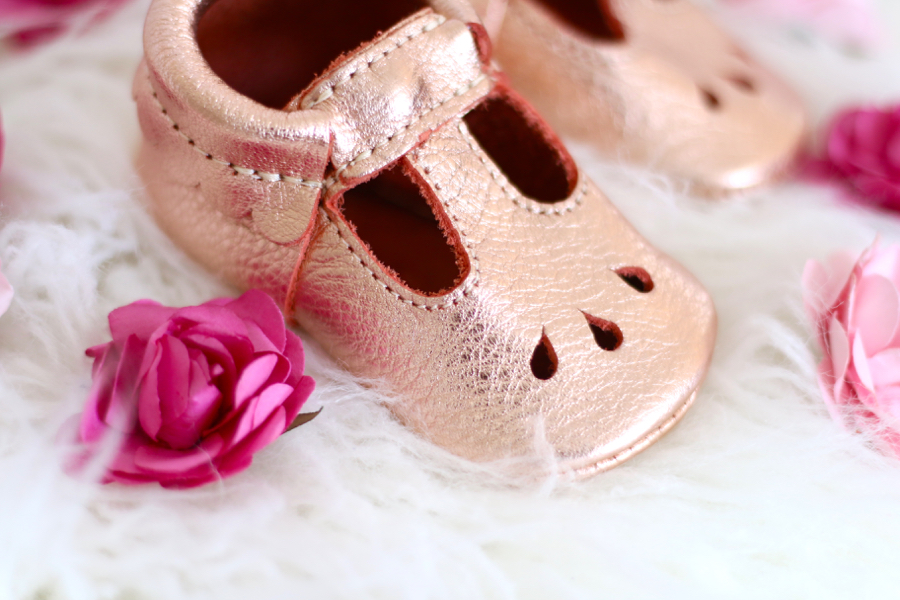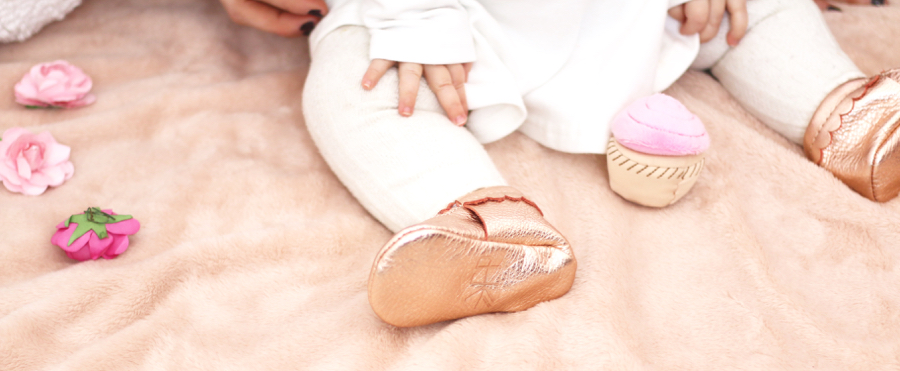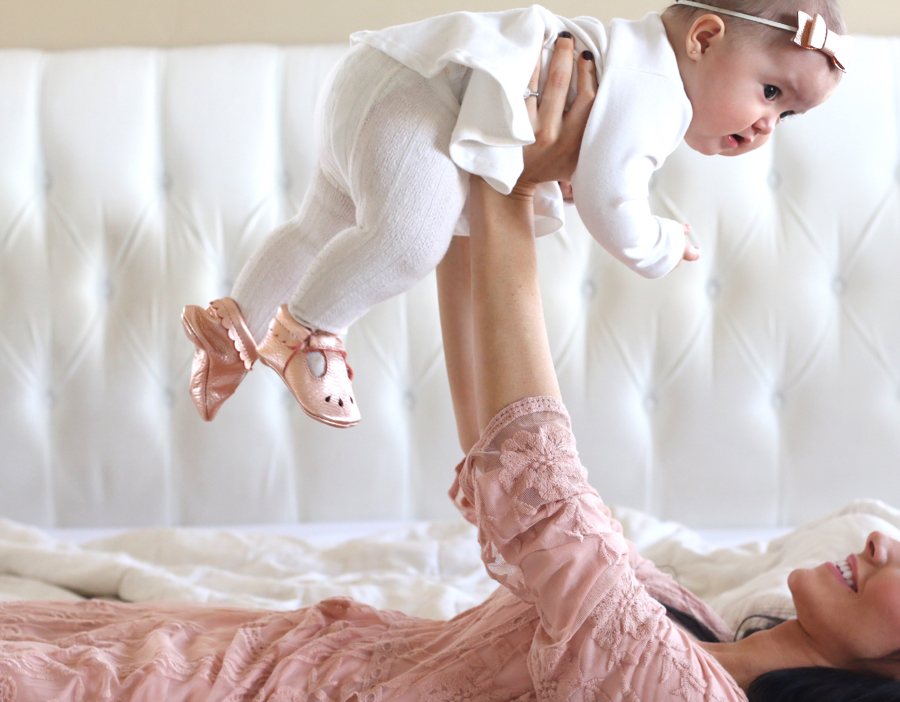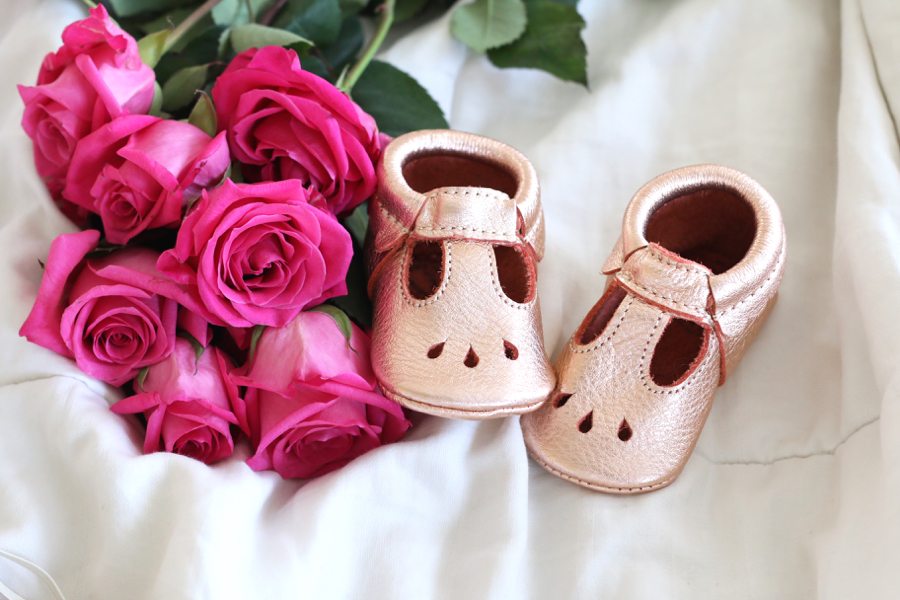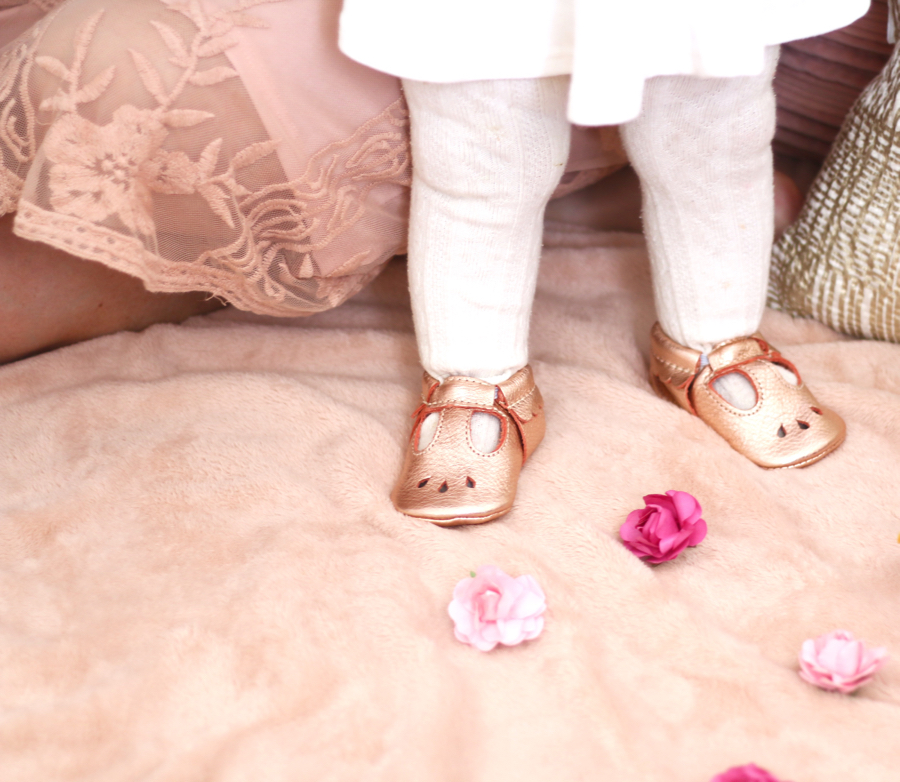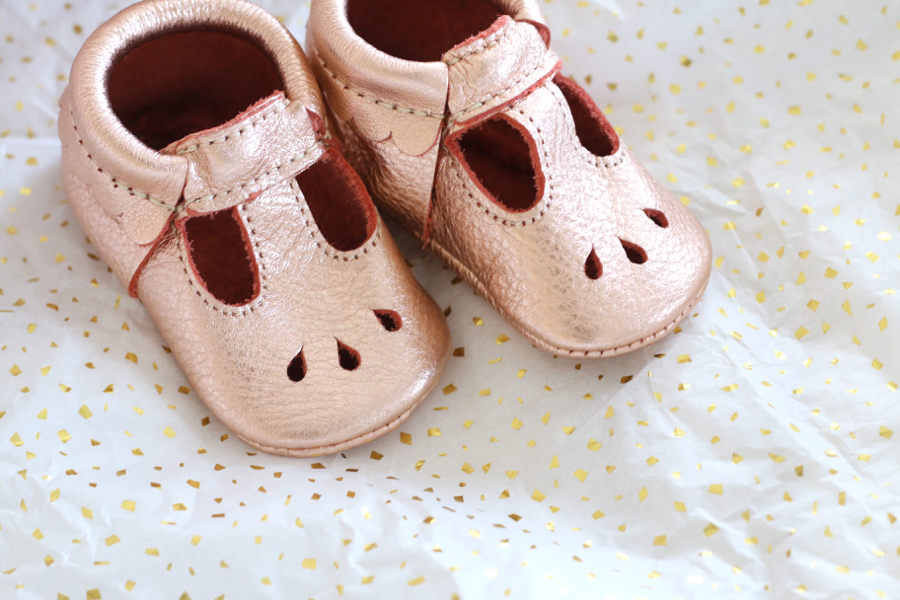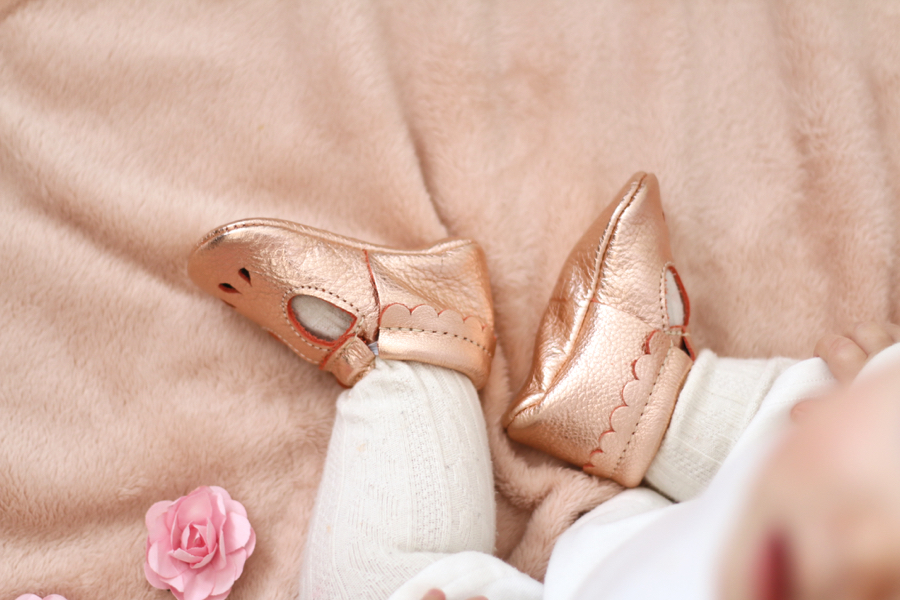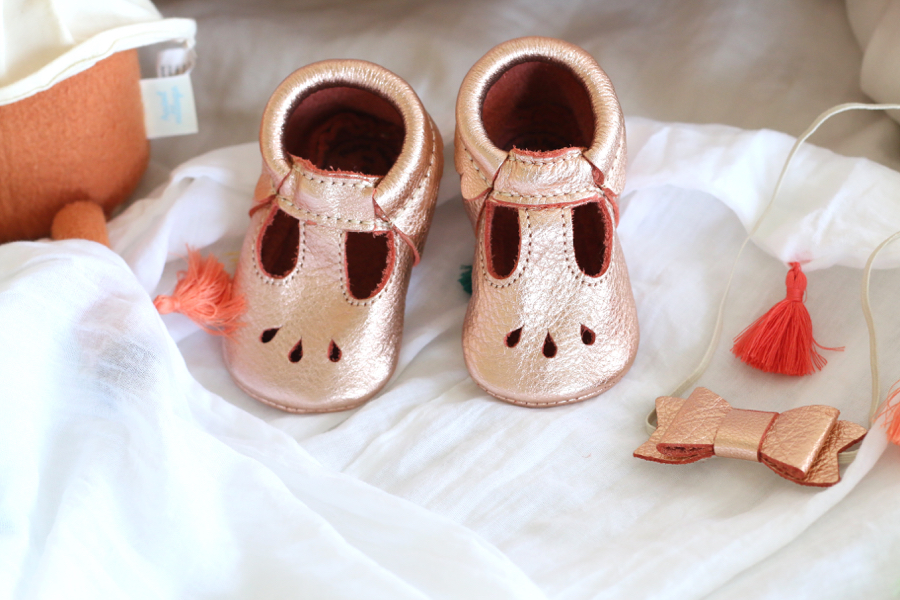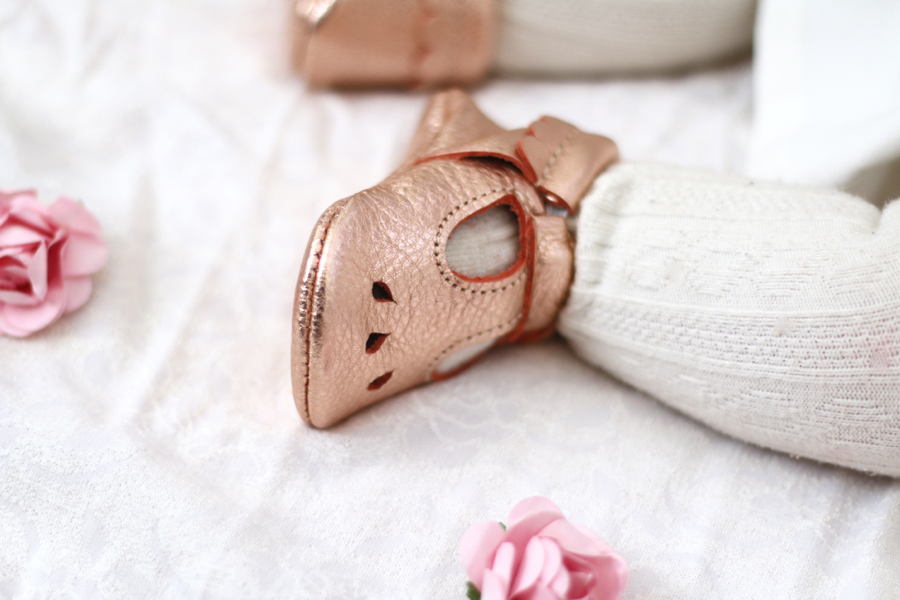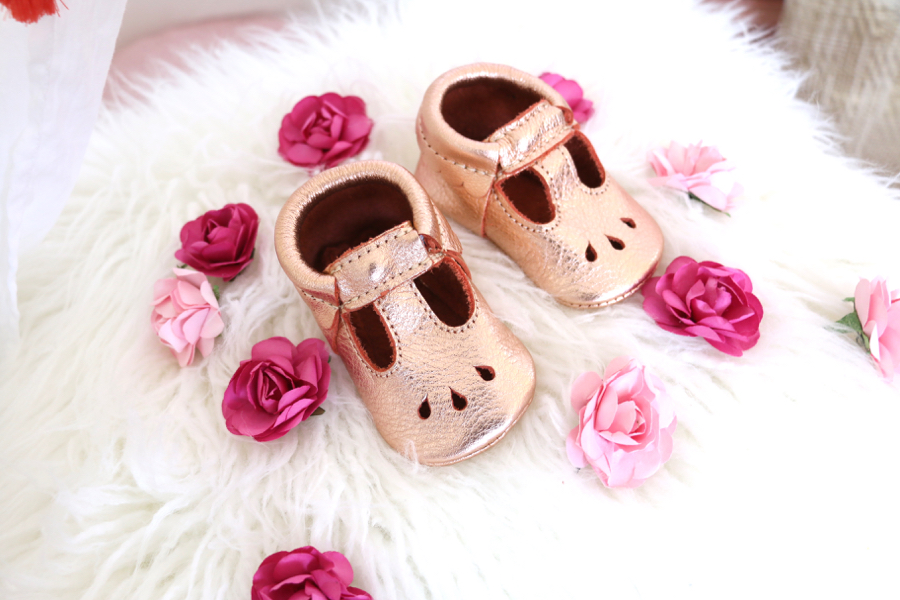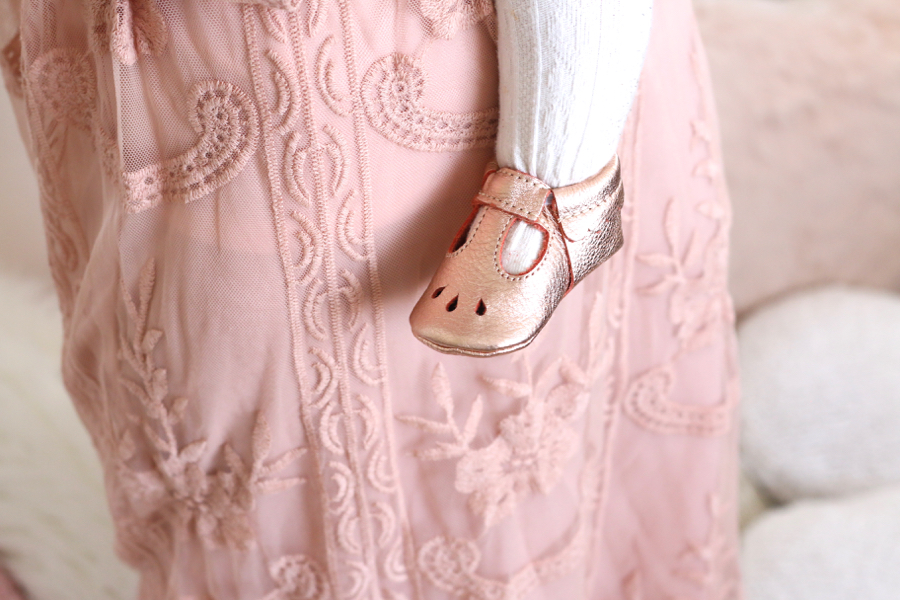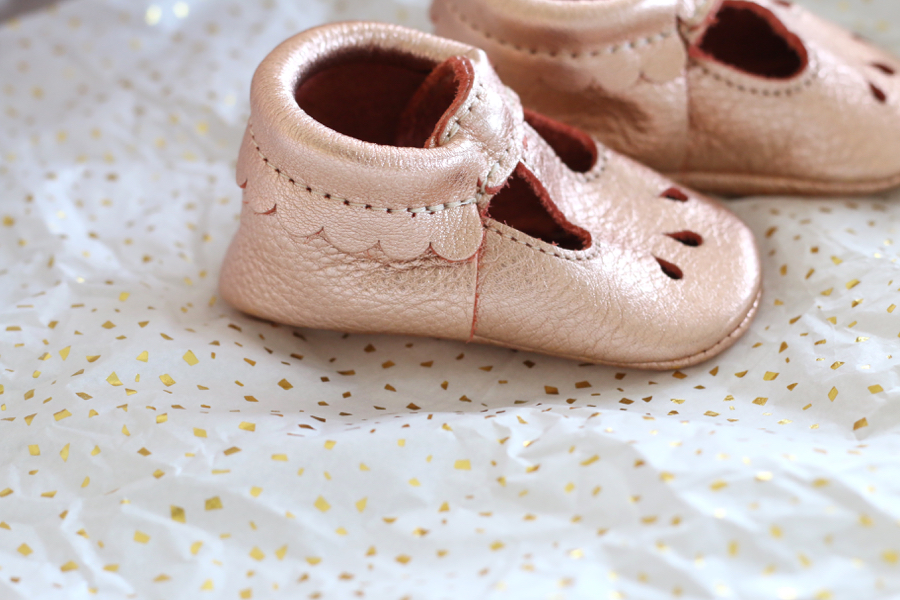 Being a little girl a long, long time ago I can vividly remember the first pair of Mary Janes I owned and let me tell you, these are much cuter! I was so excited when I first heard about this project but when I actually got them in the mail I was dying! I was so impressed by the adorable design and the little details of perfectly placed cut outs! All I'm saying is Monroe is one lucky lady to be sporting this pair of Freshly Picked Mary Janes!
Having a little girl has been a dream come true. But if I'm completely honest it's a dream I didn't even know I had. I always thought I would be a "boy mom" but the second time around when the doctor told me those special words, "it's a girl" I made him check again AND even more embarrassing I made a second appointment 2 weeks later to be positive. I was in complete shock! Now, let's fast forward 10 months and I'm so in love with this little girl of all things pink I don't even know what to do with myself! When older brother is at school I cherish the one-on-one time I get to share with this little mini me! I am so guilty on indulging her of all things girly! Bows bigger than her head, pink from head to toe, cupcakes, flowers, mini tea parties, you name it and I'm a sucker! Not to mention dressing her is a dream! If you have been following me for awhile now you know that I dress my kids in mostly layered basics and love good accessories! That's where I turn to Freshly Picked Mary Janes and the perfect touch they add to any outfit! These Freshly Picked Mary Janes have our heart and fit Roey's sweet personality oh so well! They are sweet and innocent but have this sassy vibe! I love the way they fit her cubby soft little feet and I love how they go with each and every outfit she has! They are timeless, classy, quality, and such an upgrade to those brown pleather MJs my mom would force me to wear between the ages of 5-8 (no offense mom). She would even buy me a new pair every time my foot would grow out of them if you're wondering why I had them so long ha.
It is blatantly obvious why the world is obsessed with Freshly Picked but as a momma of a little angel who is in the very beginning stages of learning to walk I want to share a couple benefits they have for our little ones! Their soft soles are oh so easy to fall in love with and when I initially opened our new pair of Freshly Picked Mary Janes and once I could move on from how ridiculously adorable they are I couldn't get my hands off of them because they were SO soft! I imminently thought of how comfortable they would be for Monroe! But having them so soft also makes is so much easier for the babies to walk in as well as improving balance and coordination! One more thing I just love is that there is room to grow!
I have linked the new Freshly Picked Mary Janes right here! Do not miss them! They will sell out so fast, I promise!
I hope you guys have a wonderful week plan! I have a lot of fun posts coming up that I'm so excited to share with you! XO