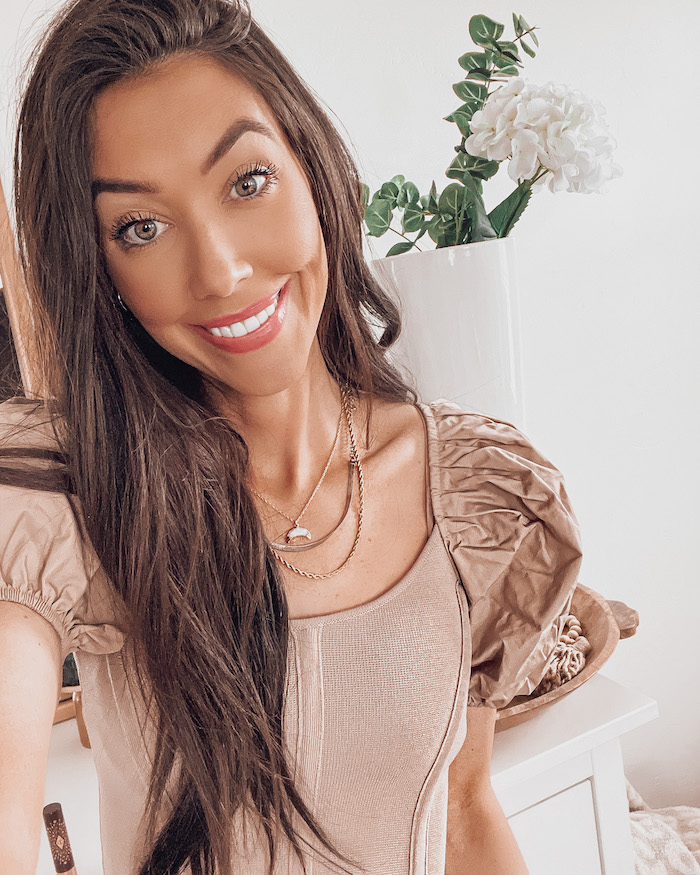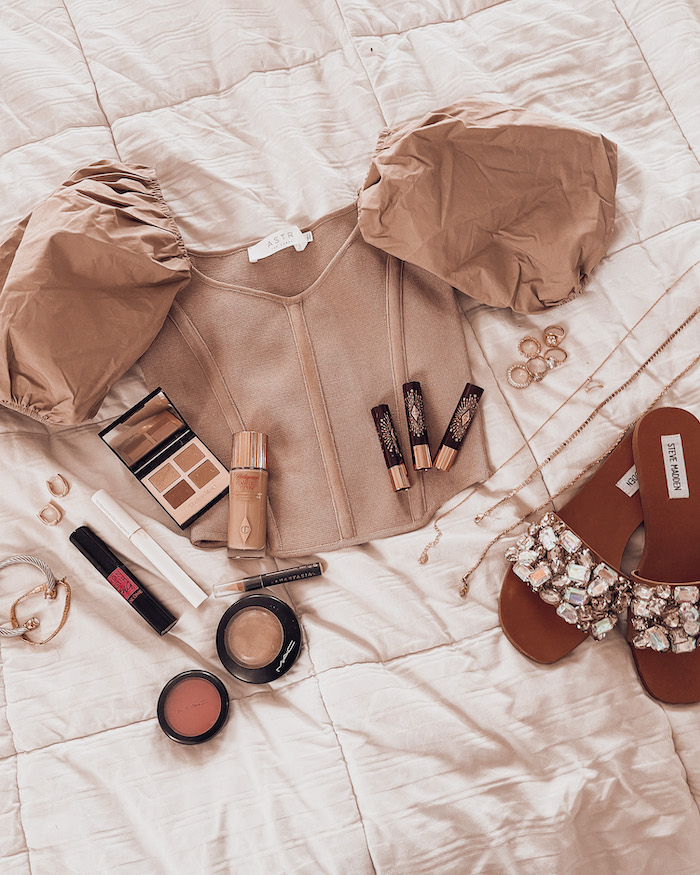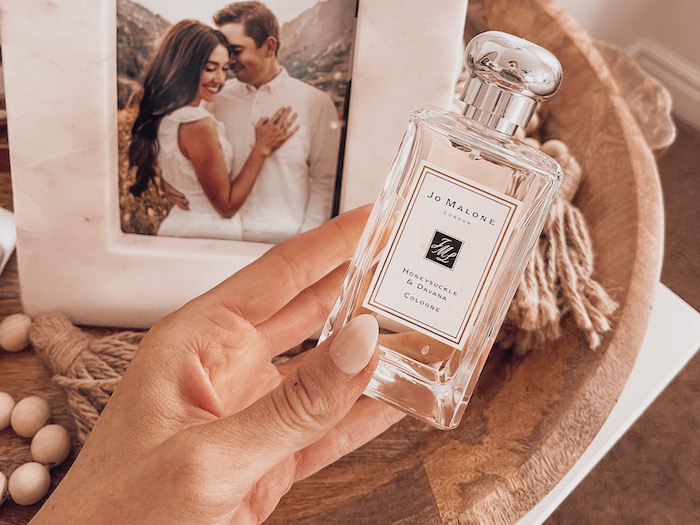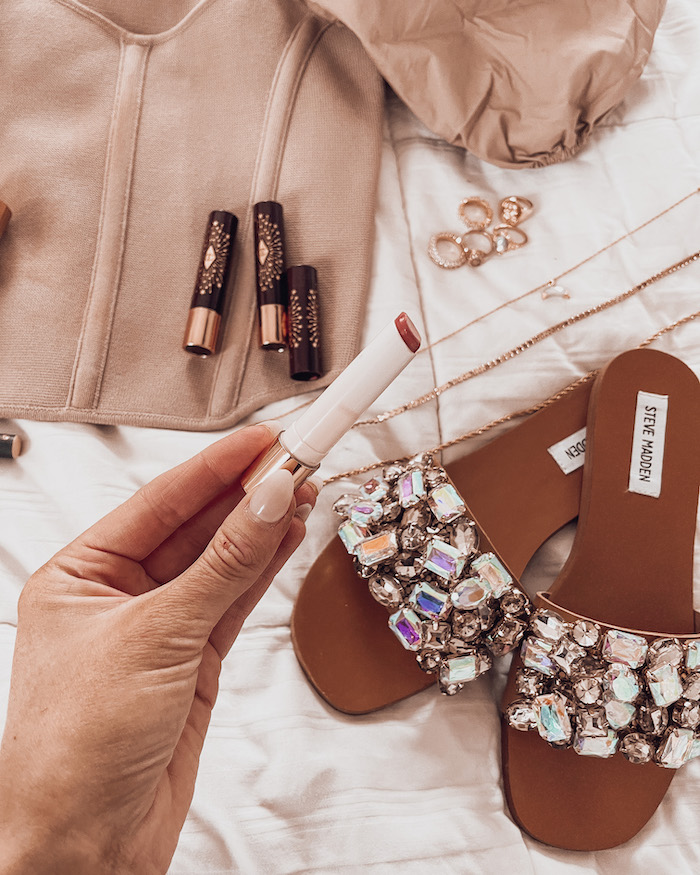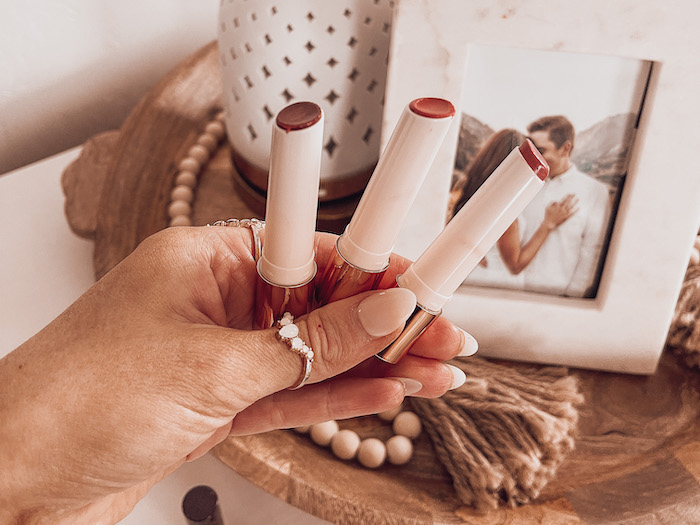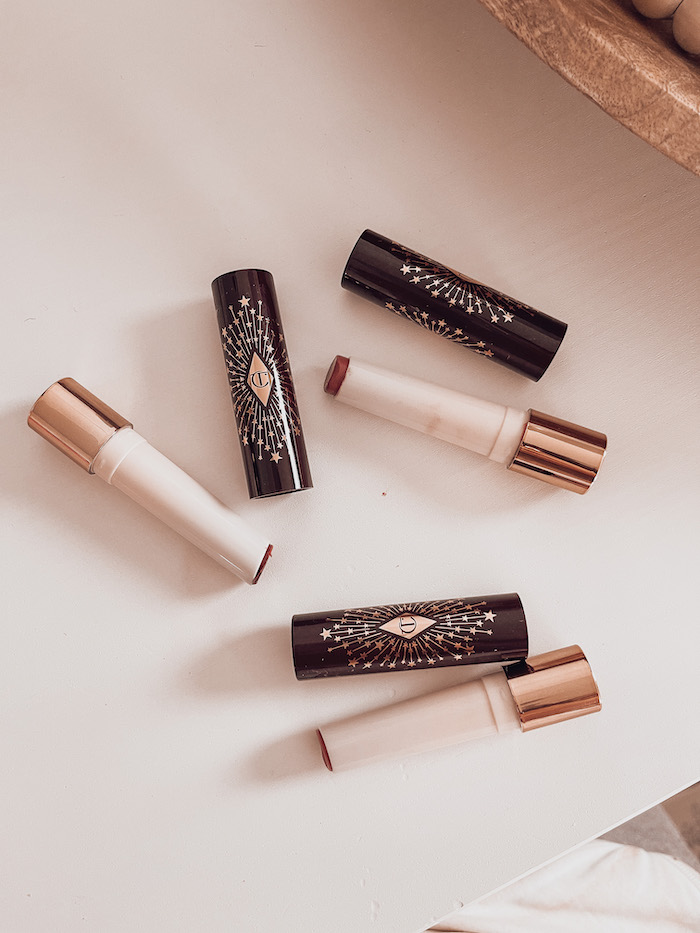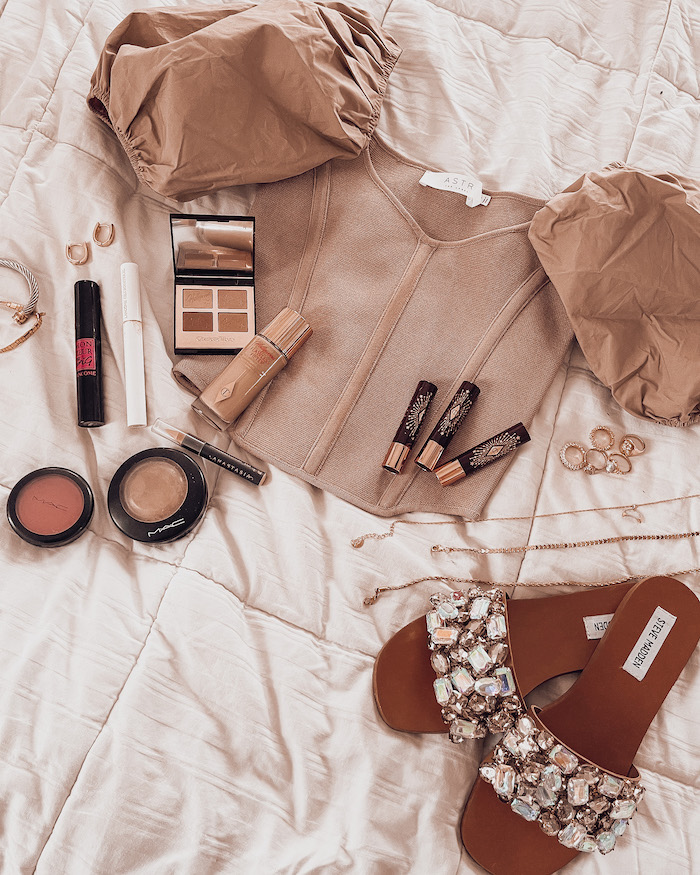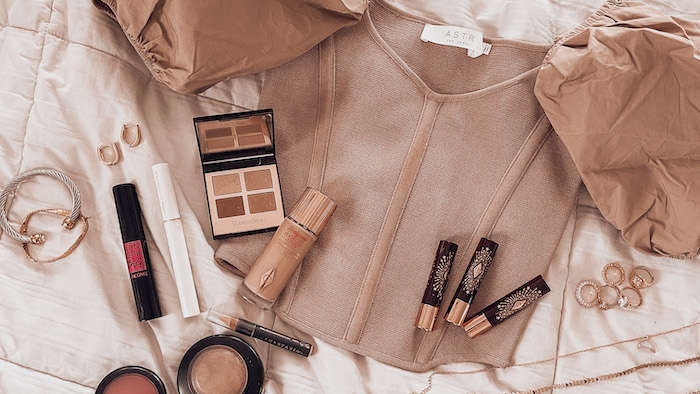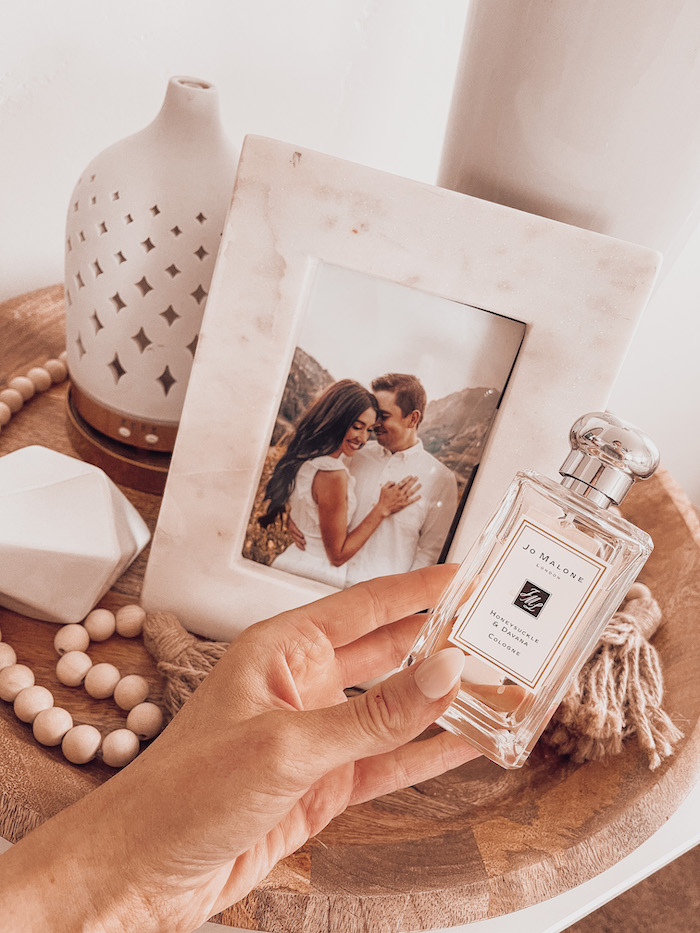 Can we get an amen for middle of the week date nights?! Favorite thing ever! I love getting dressed up for date nights to make them extra special. I  go a little extra on the eyeshadow and pick a good lip color! I  have been loving the new Charlotte Tilbury Hyaluronic Happykiss Lip Balms! They are smooth, moisturizing, and have THE best color! I  grabbed one a couple months ago and now have 5 so that's how much I  have been loving them! My lips can get so dried out especially this time of year but this Happykiss's have been my favorite because they give good color while hydrating! Also a go to of mine if a good highlighter! My go-to for years now have been the MAC Soft + Gentle (it lasts forever). It give the prettiest glow to you skin which I  always love especially for date night! Lastly, Trevor got me this JoMalone Perfume when we were first dating (12 years ago) and it is SO sentimental to me! I  love Honeysuckle & Davana the most.. It's such a good fresh scent! Perfect for Spring + Summer. Also the bottles last forever!
I  have been obsessed with all things monochromatic lately so I'm link my look for tonight's sushi and a movie date. Luckily we have THE best sushi place right next to our house and the movie theater (which thankfully just opened up is right across the street making it easy for a little hubby time! I  hope you guys are having a great week and I  can't wait to hear what you think about the new lipstick balm! XOXO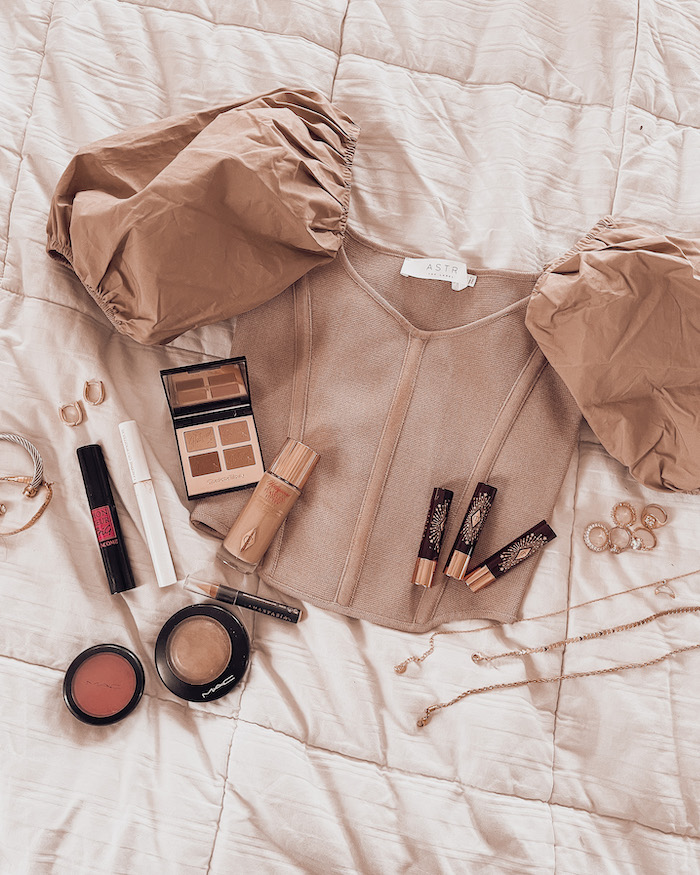 Thank you Nordstrom for sponsoring this post. As always all opinions and products are my own.