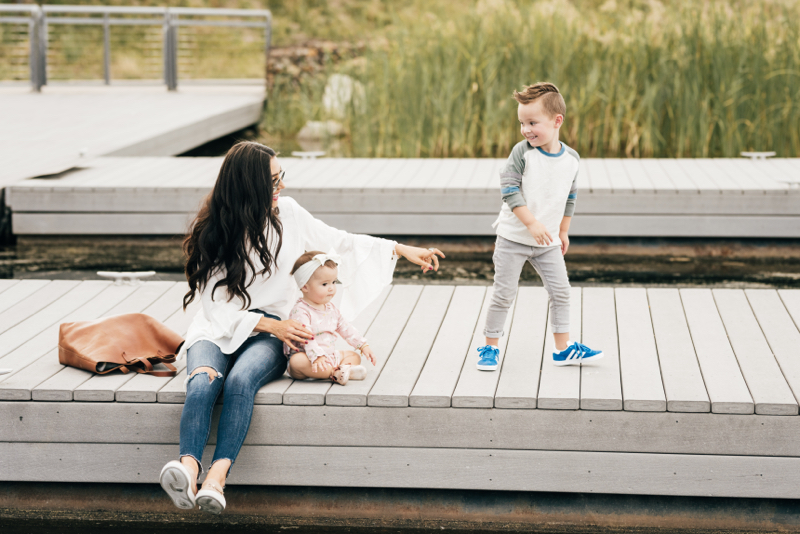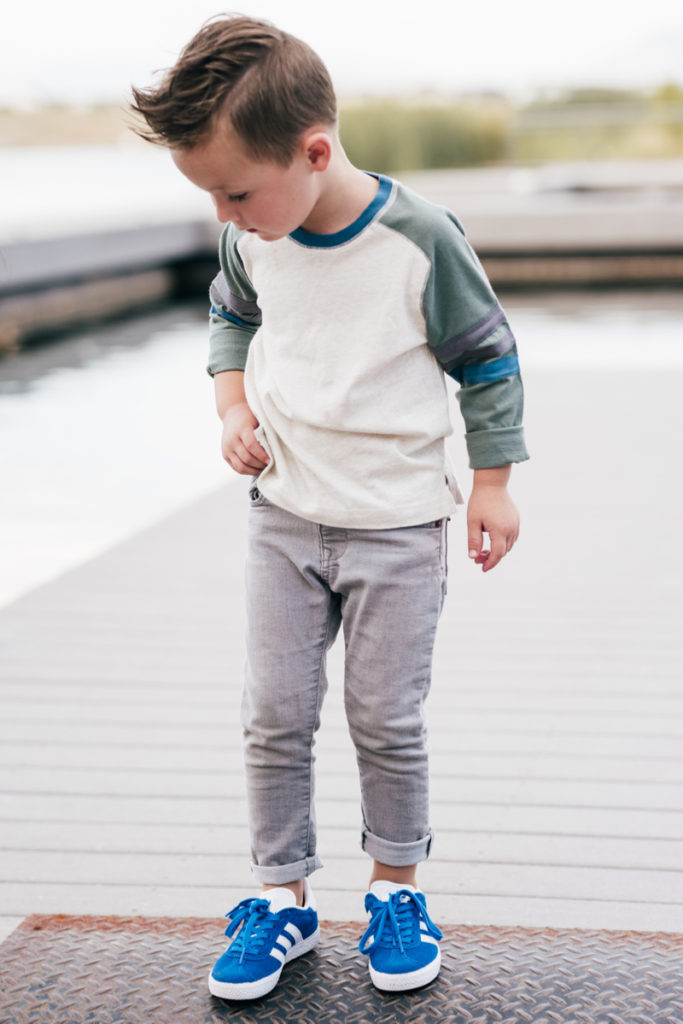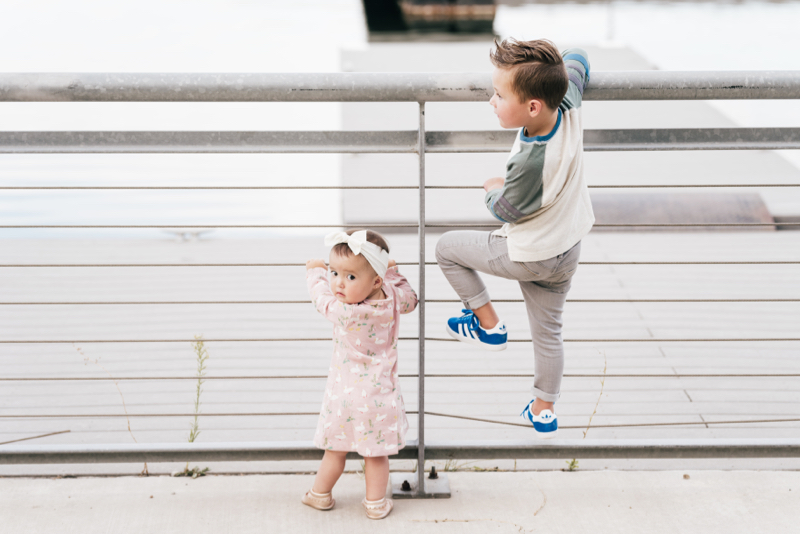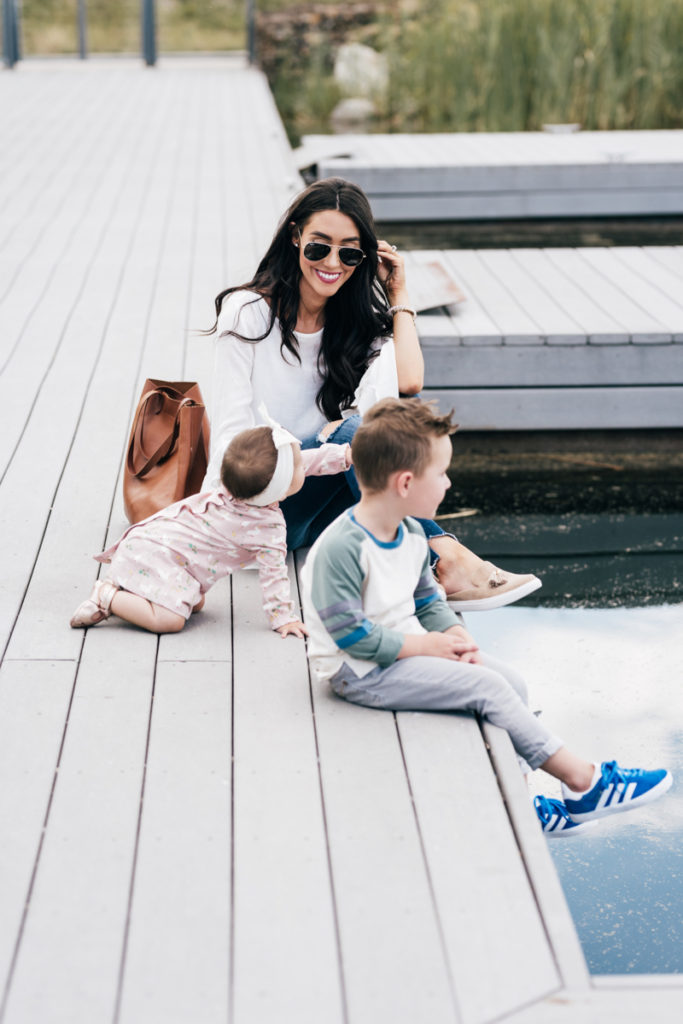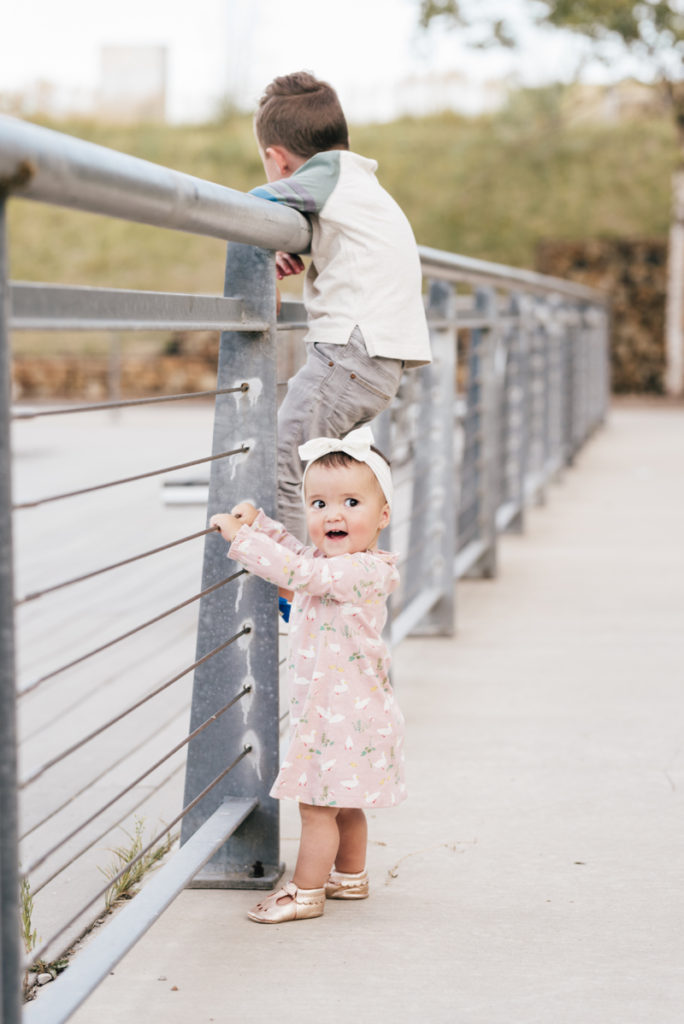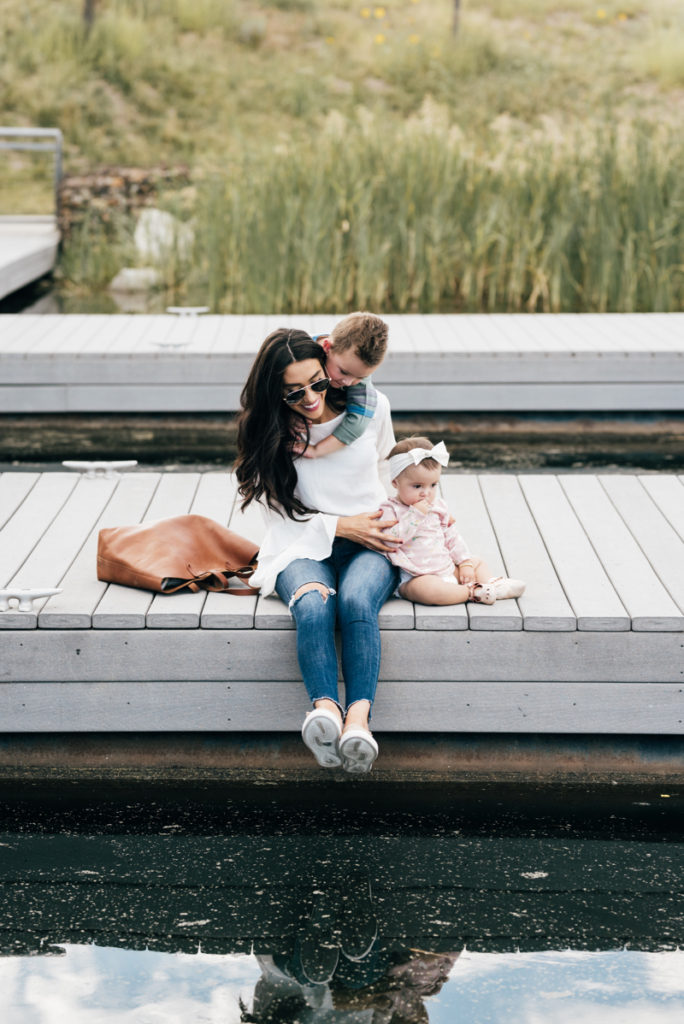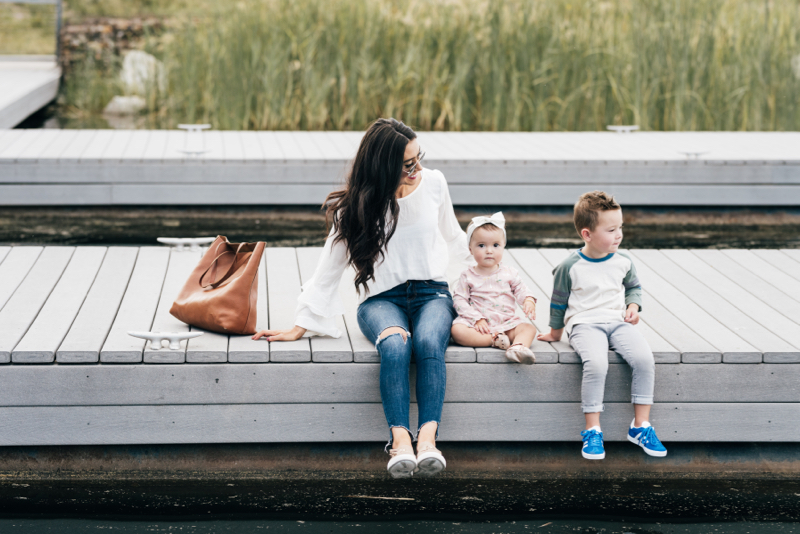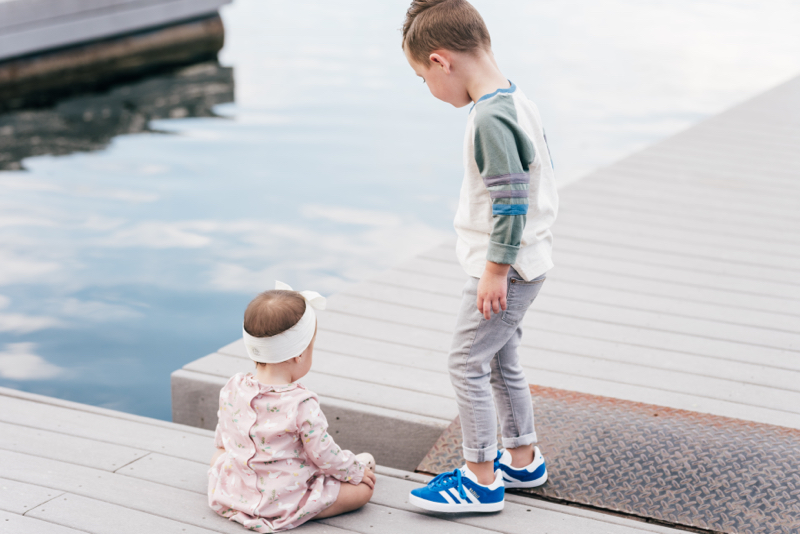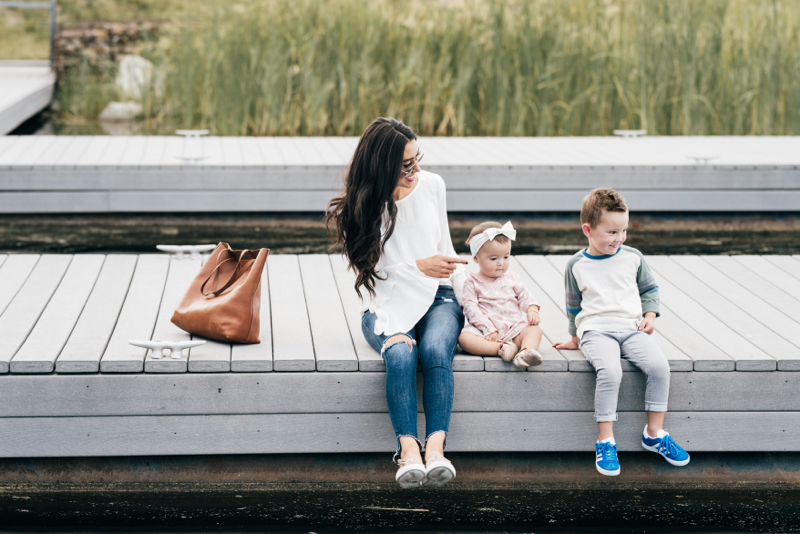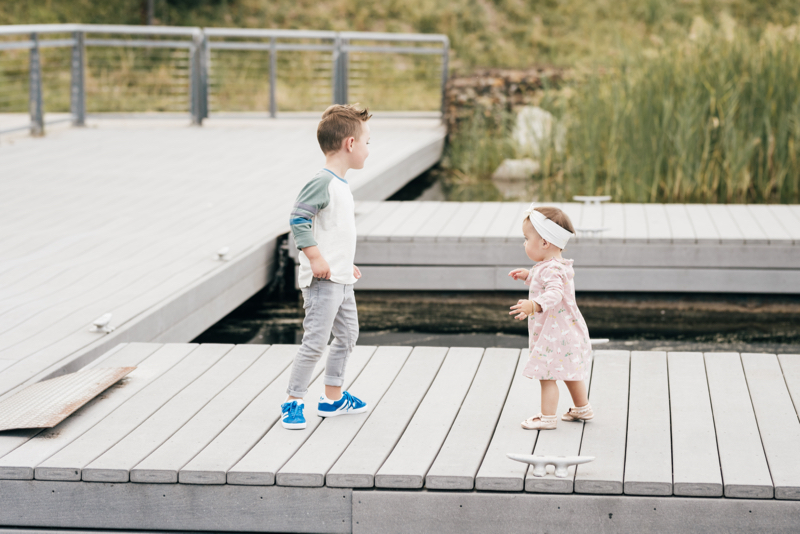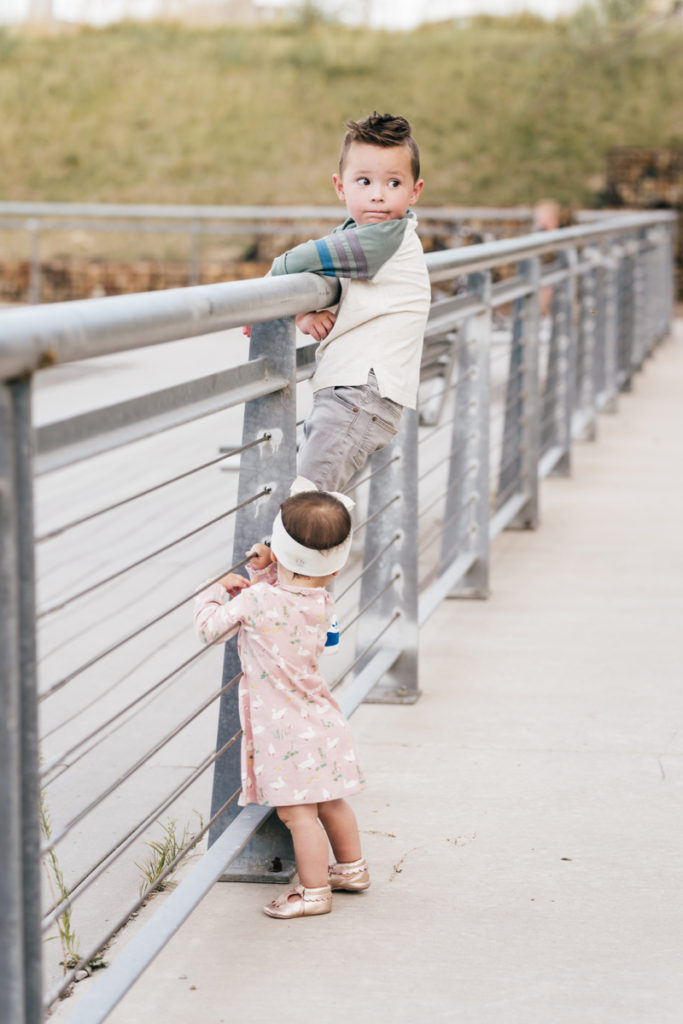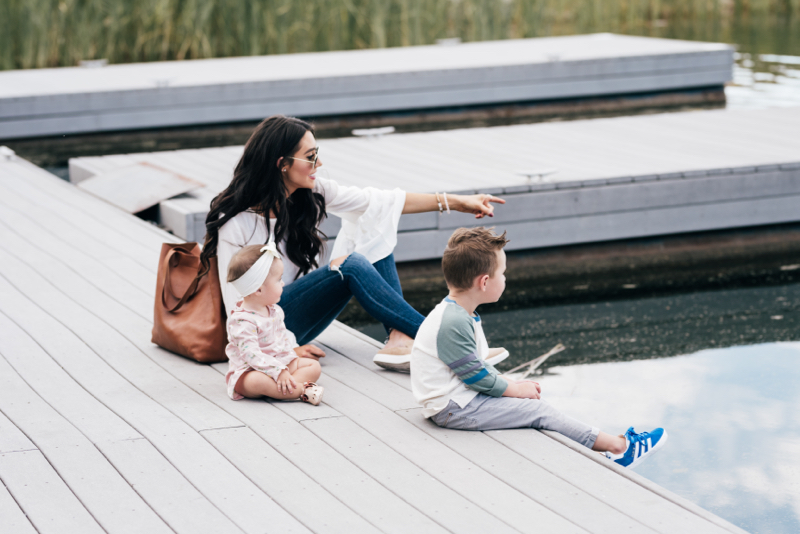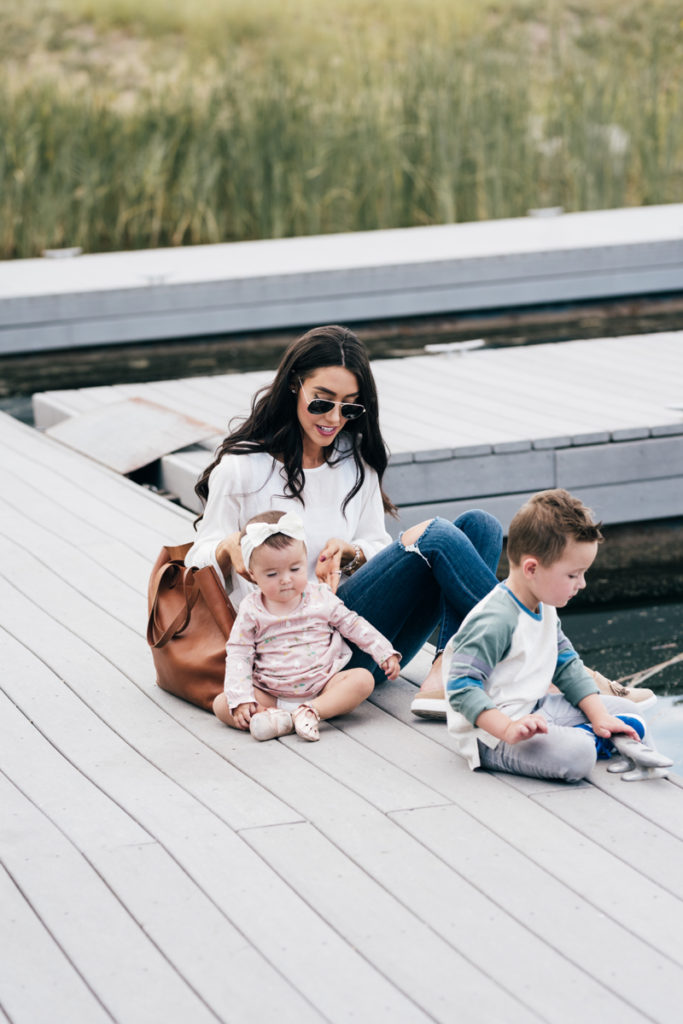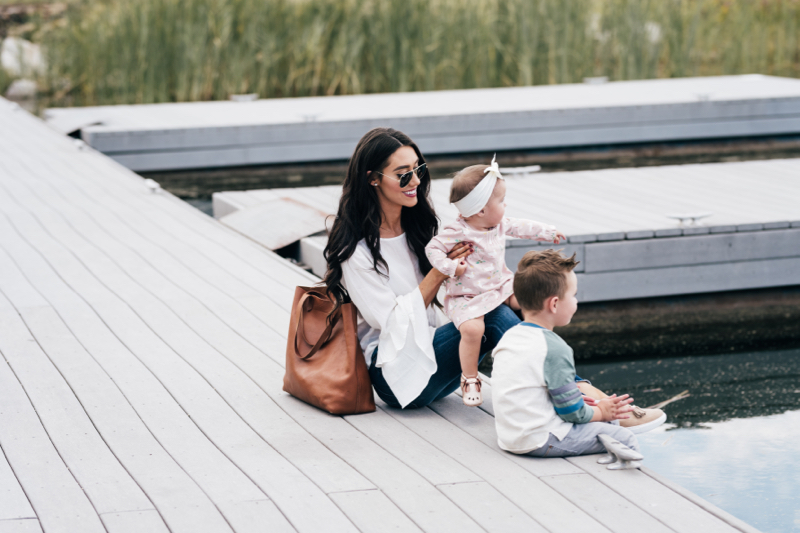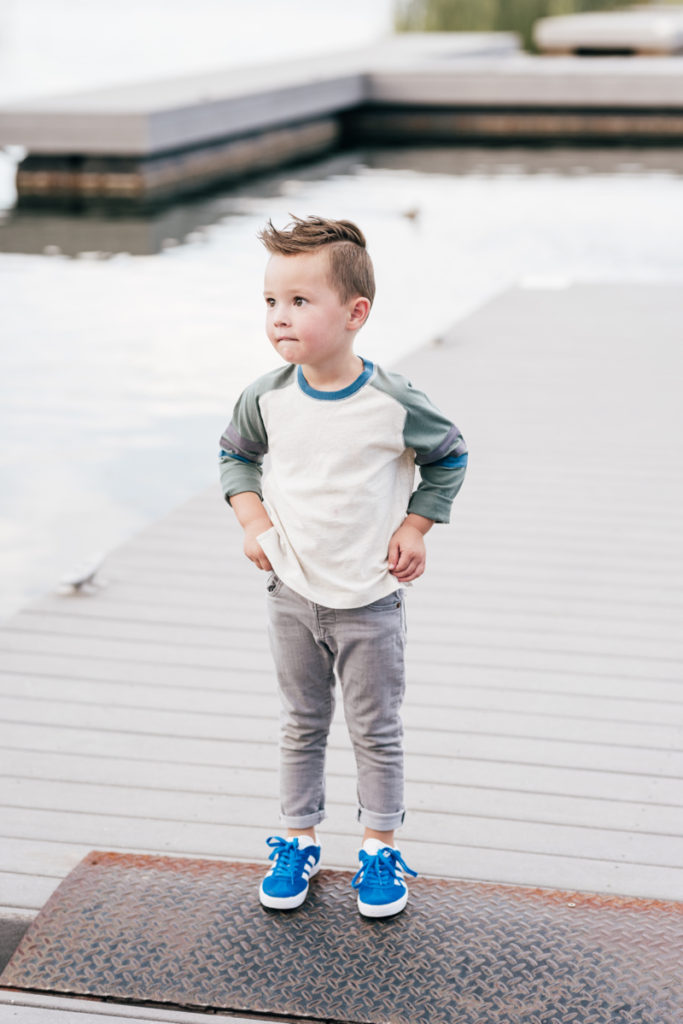 How Do You Do It?
I love these babies of mine with every single fiber of my being! They also take every single fiber of my being everyday! The older they get I feel like it's 2 against 1 and I often give into the donut or cupcake just for the sake of a 1 hour melt down, any one feel me yet? Any who! Something they haven't fought me on (yet) is dressing them and boy do I love it! I teamed up with Nordstrom to bring you guys some of my favorite kids brands + pieces I think are worth spending money on aka shoes!
I can't stress enough how important I feel it is to dress kids comfortably. They want to run, climb, and jump, let them! When shopping for the babes I first look for quality items that I know will last us a while and next things that are comfortable and cute! I love this dress Monroe is wearing from Nordstrom. The minute I saw it I grabbed it! It's so soft and timeless! Also, she is always wearing Freshly Picked Mocs! I know they are a little pricey but so worth it! She has only been walking for about 2 months now but they help her to be so sturdy and aren't heavy, not to mention they come in the cutest colors – the Mary Janes are my faves! As far as Mason goes this is a classic outfit for him. I am a sucker for any baseball shirt and this one fro Tucker + Tate (fave Nordstrom brand for kids) is so soft and I love the neutral coloring! Also these ADIDAS are too adorable and make any out his outfits look so stylish. But better than that they are so comfortable for him and he loves them!
I have linked everything below as well as what I'm wearing! Please don't hesitate if you have any questions or about sizing!

MASON
MONROE
BRITTANY
---
HOW DO YOU DO IT?
How often to you find yourself asking, "How do you do it?" funny enough, I ask this question all of the time to many of my friends! I want to know how they do everything they do? How do they wake up early every morning to workout, how do they have a perfectly clean home, how do they look like they walked out of InStyle mag, how do they have such well mannered kiddos, how do they always have dinner prepped? HOW! What's the SECRET! I need the secret!! I always ask this because I love tips, tricks, and any advice about things I could be implementing in my own family. While I'm harassing my friends for their secrets of "how to" I've been getting a lot of "how's" from my readers + followers. This got me thinking. I don't often write very personal posts, not because I have anything to hide but I'm just a little reserved in general. So it's time to open up a bit and hopefully you guys can get a better peek into our "real lives" not my Instagram squares.
First off, I love IG stories because I feel like it gives a little more of a glimpse into my day to day. Sure I do fun things sometimes and run to Starbucks way too often but don't forget I'm a momma of 2 little toddlers who need my constant attention & a wife to a sweet husband who works so hard for our family and is often very busy. With that said my child has the normal 4 year old melt downs, I get asked "why" 200+ times a day, my 1 year old is a little tornado and I have lipstick stains on more parts of my carpet than I would like to admit, and I often lose any cool I had left by the time 4 o'clock runs around. I am a full time mom but also blog when I have a free moment so things are never too slow around our house. I don't go to sleep until about 12-1 each night just to get blogging done & prepare for the next day then wake up around 6. I'm tired 😉 But I wouldn't trade any of it for the world.
So, the question still stands, How Do I Do It? I have a village. It takes a village. I have a strong group of people that I love & love me. I have the support of my sweet husband who is always so positive and the help of my sweet mother who drops anything she is doing to help or be there for me and I have the sweetest sisters who are always there to talk to or raise me up. I also have the most amazing  friends who keep my laughing, lend a listening ear, and help me be a better wife + momma. On top of all that I have a strong relationship with my Heavenly Father that helps & guides me through this crazy thing we call life.
I have bad days, I have melt downs, I have times where I just need a break. I am human. But during those time I lean more than ever on my village. I few little tips I've learned in my 29 years:
TIPS
1. Don't compare, don't ever compare! I know we hear that all the time. But I feel like this is a thing I learned early on in high school (which I'm grateful for). Don't compare to the lives you envy in those little Instagram squares, or the women who appears to have the life you always dreamed of. We are all just people. We all have amazing qualities. We all have trials. I once heard this quote in church and it has stuck with me forever, "If everyone was to air their dirty laundry you would still grab your own". I focus on your happiness, your life, and those you have.
2.) There are enough "strong" people in this world be "soft". This does not mean to be a push over. I simply remember this daily and it just reminds me to be loving. Be soft with my babies, my family, my friends. Be a place of comfort. Be a safe house.
3.) You're not alone! (focusing a little more on being a mom) We are all so different but I always think it's funny how alike we all are. Many of us with kids have the same trials, our kids go through the same phases, we have the same struggles with not always feeling addiquit as a momma or wishing we were a little more patient at the end of the night. I know this because I talk about it with my friends. And let me tell you, talking about it helps! It helps me feel understood that nothing is wrong with me and this is just motherhood.
I'm not sure if this post will help any of you but I wanted to open up a little more about my everyday and hope you guys can relate a little more! Yes, I love blogging and all the glam that comes along with it but I'm just me and this is just a part of my life.