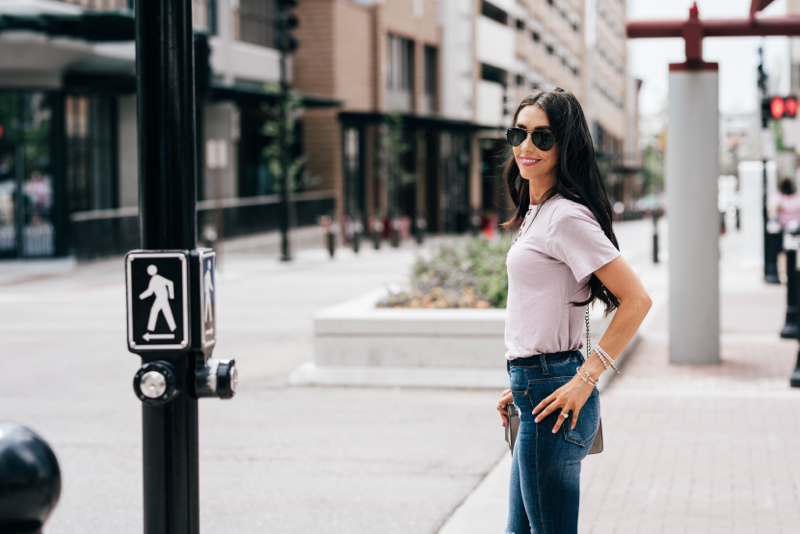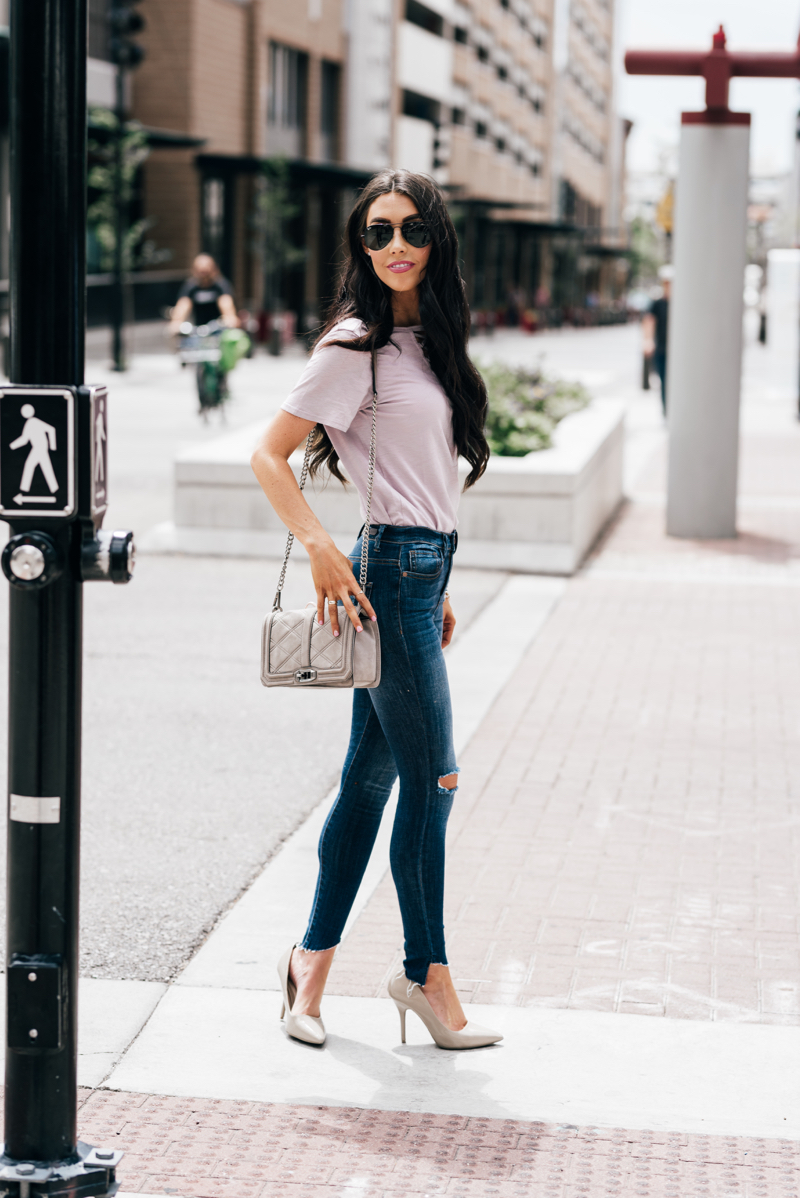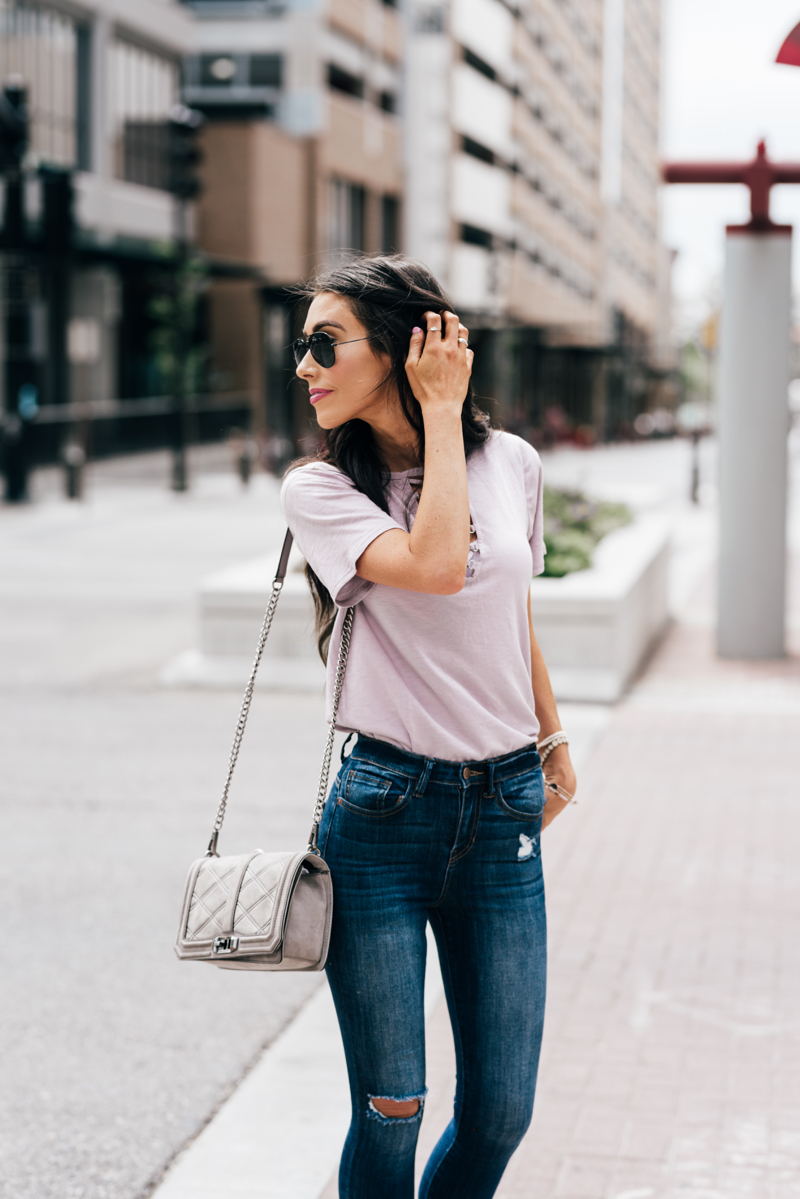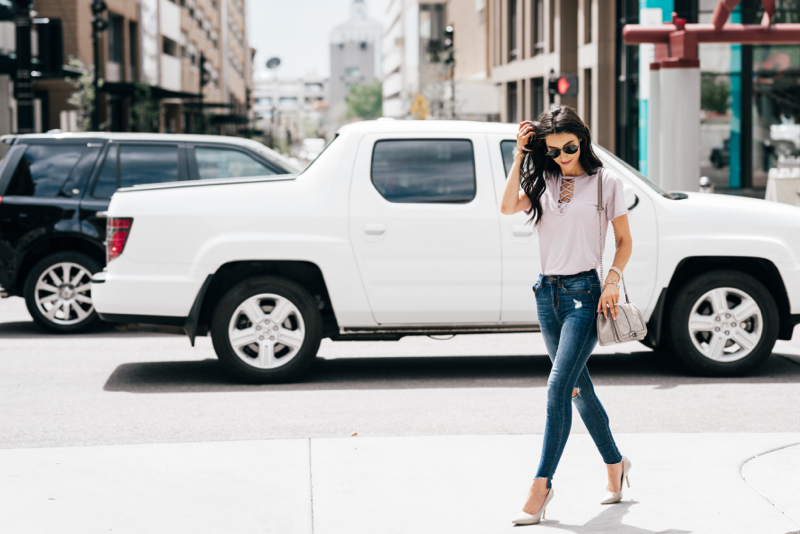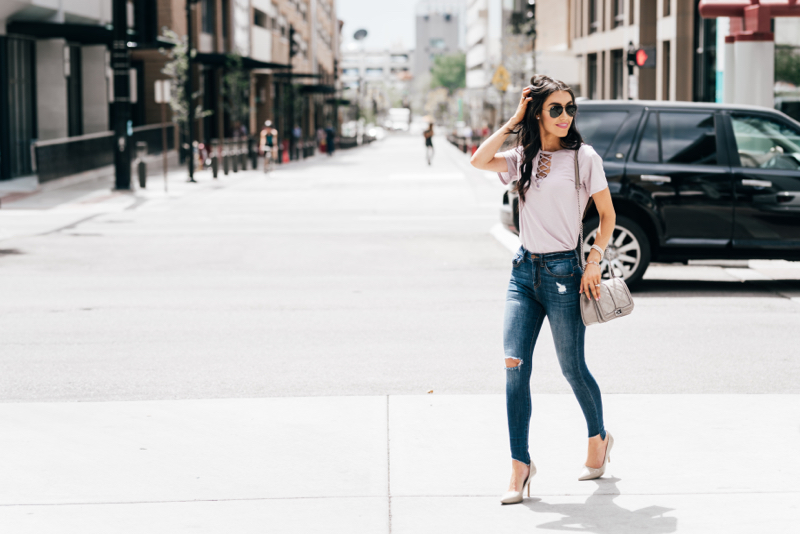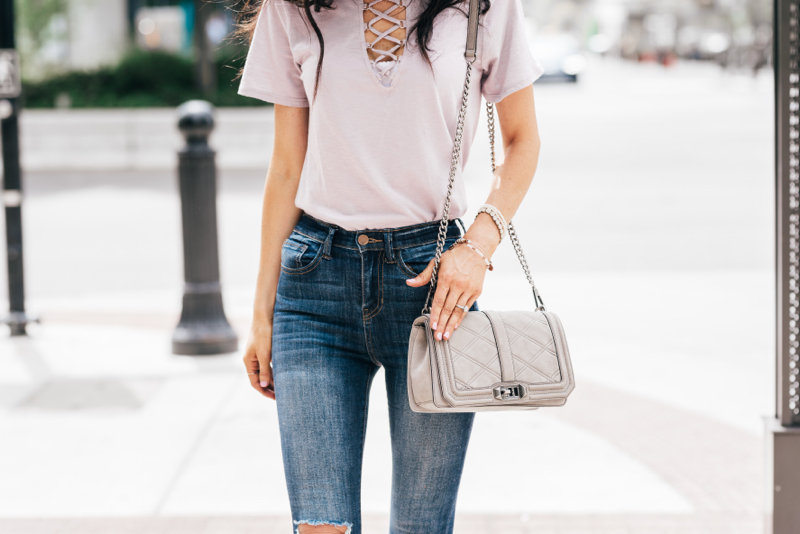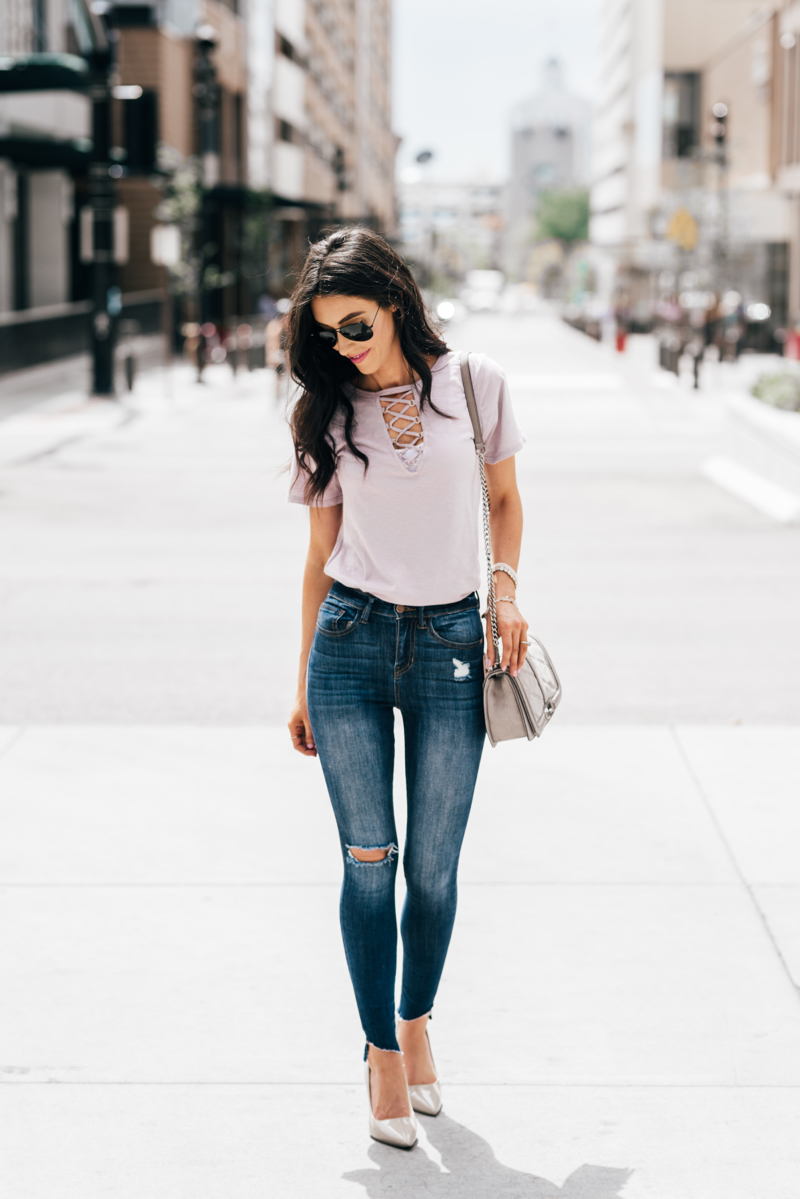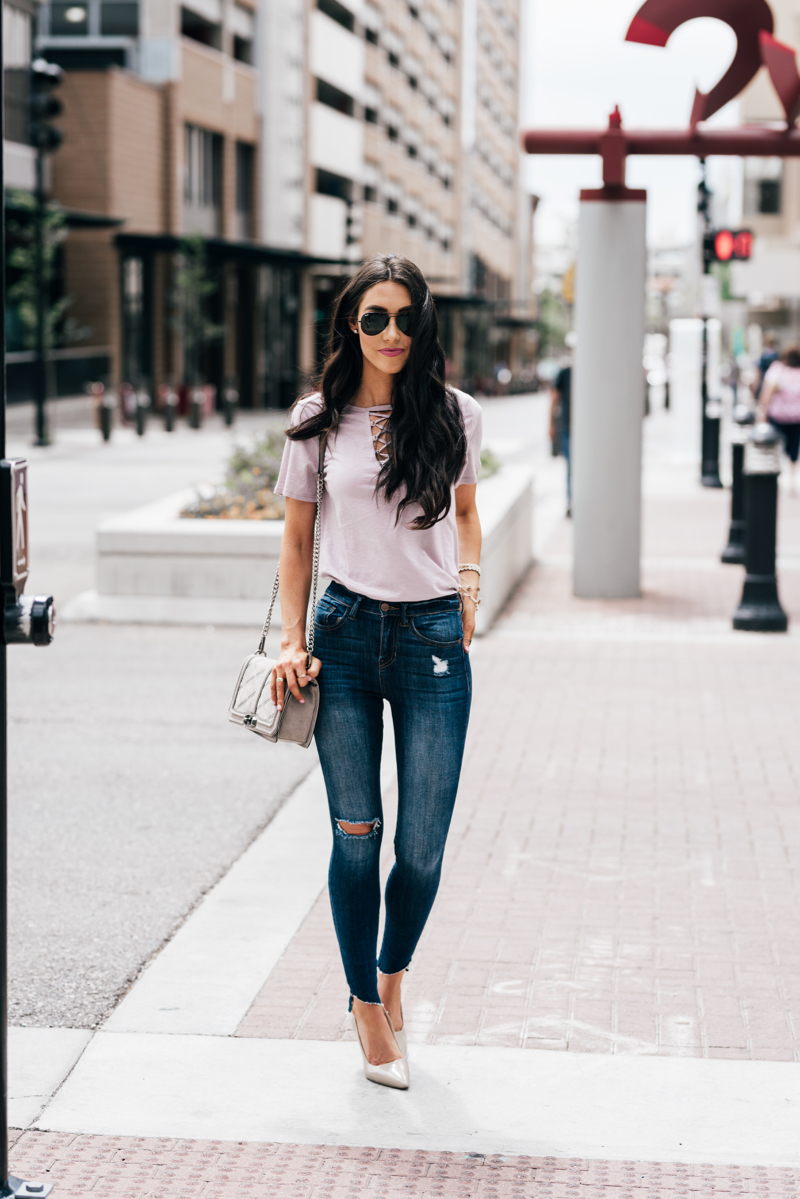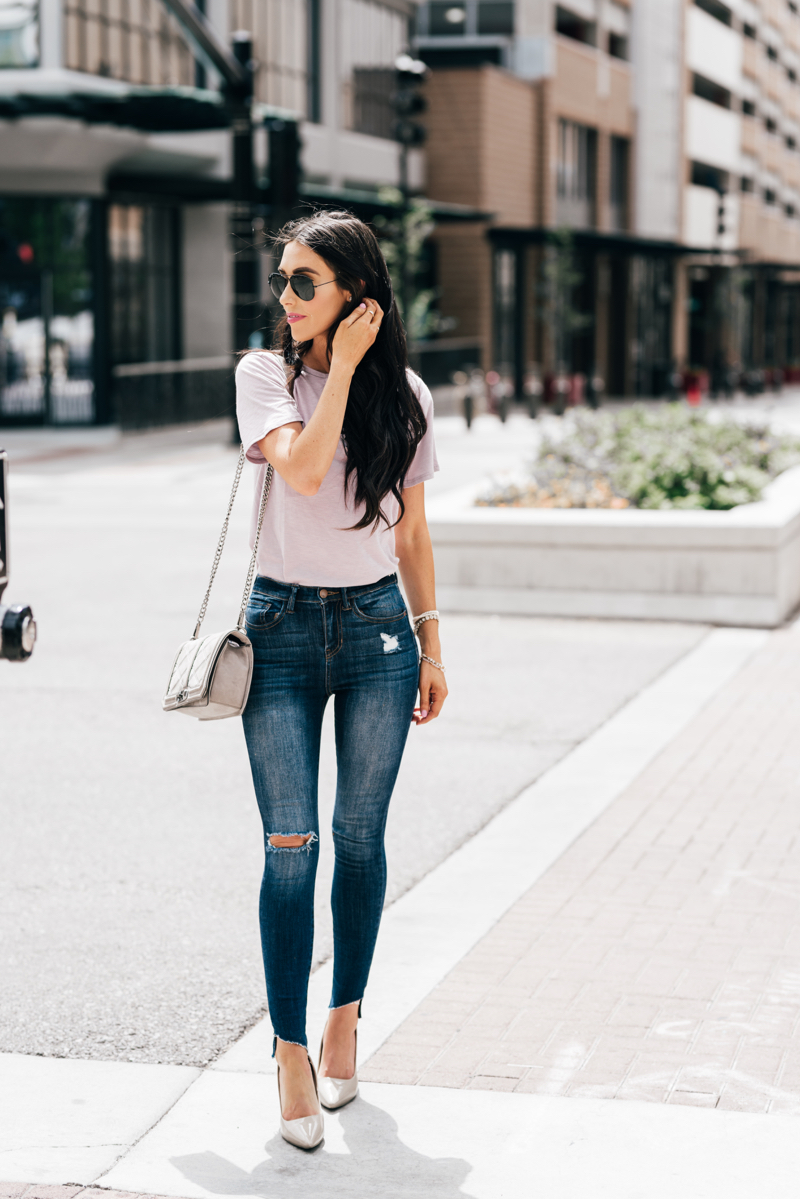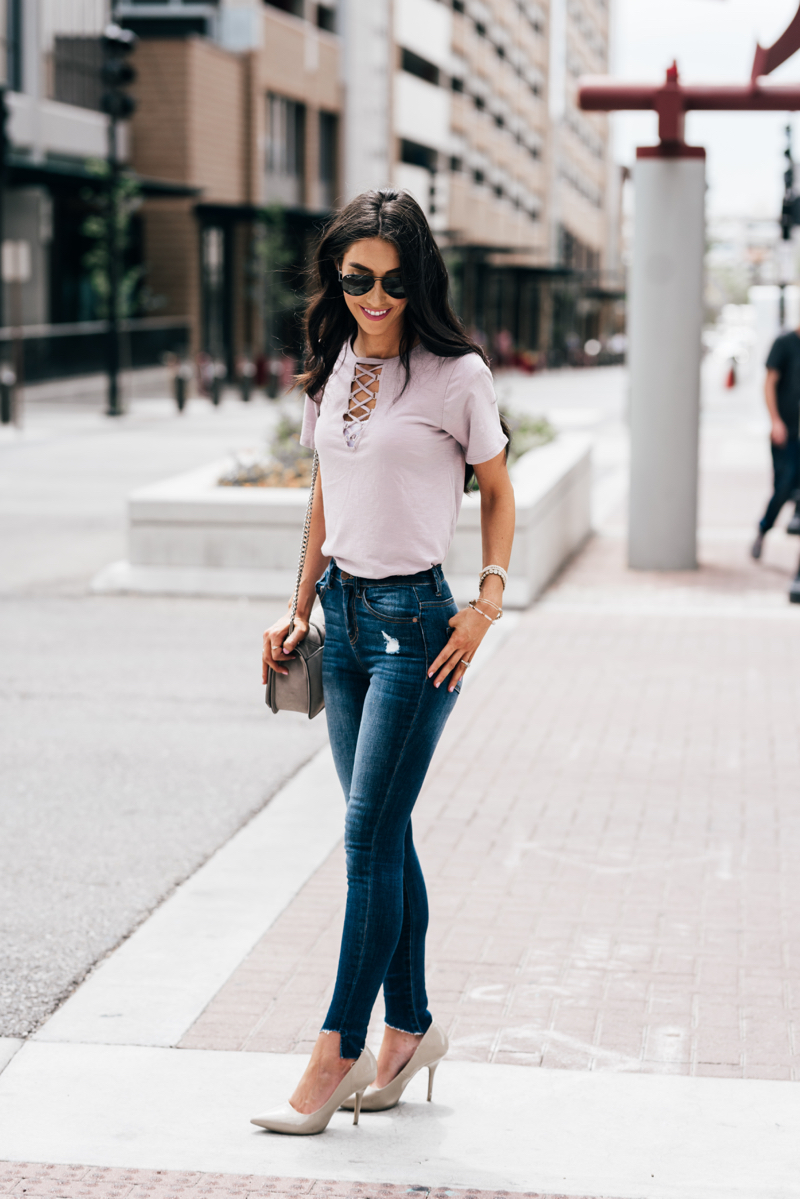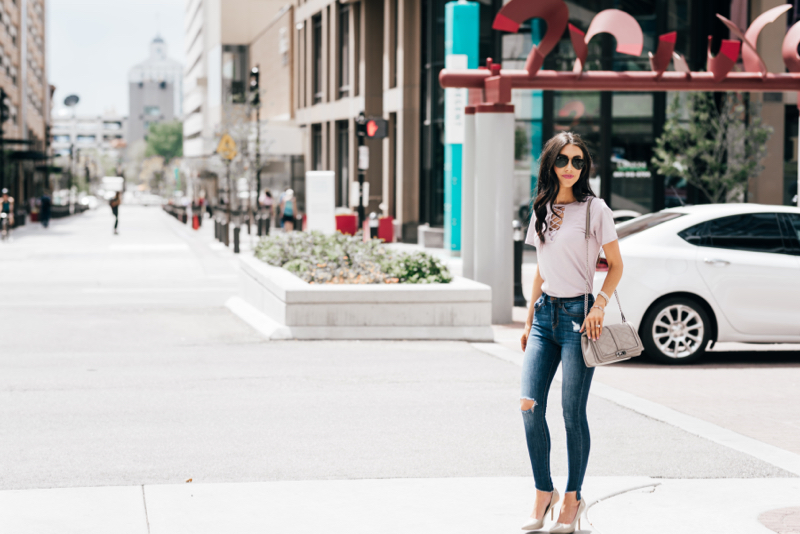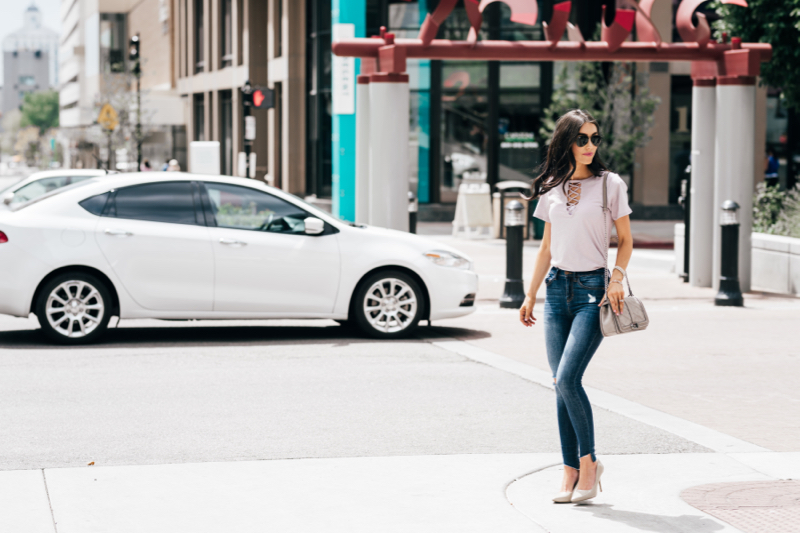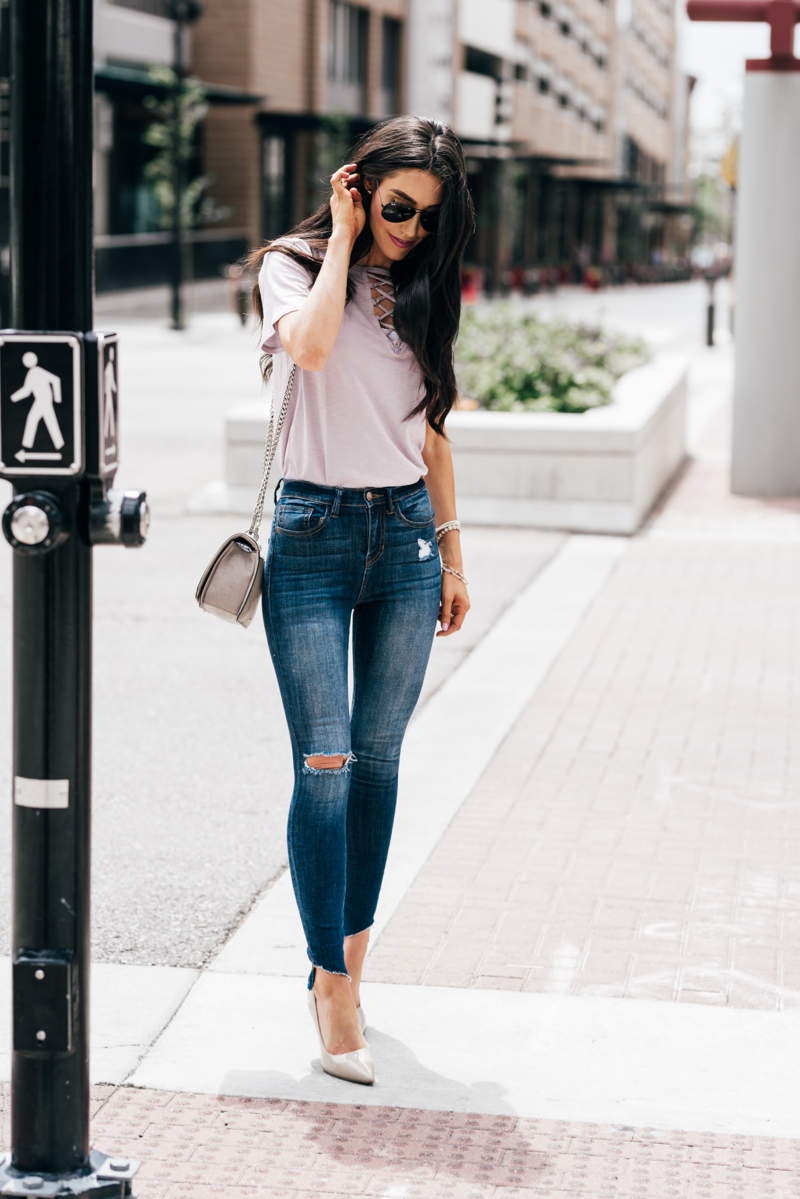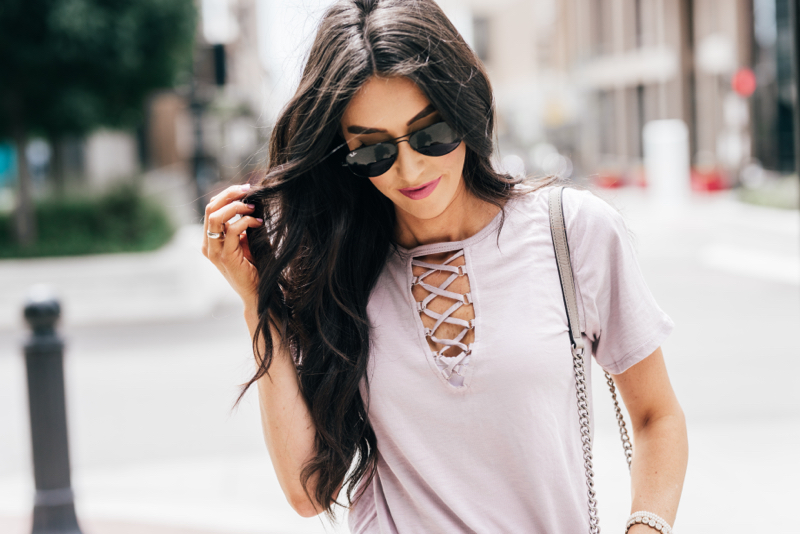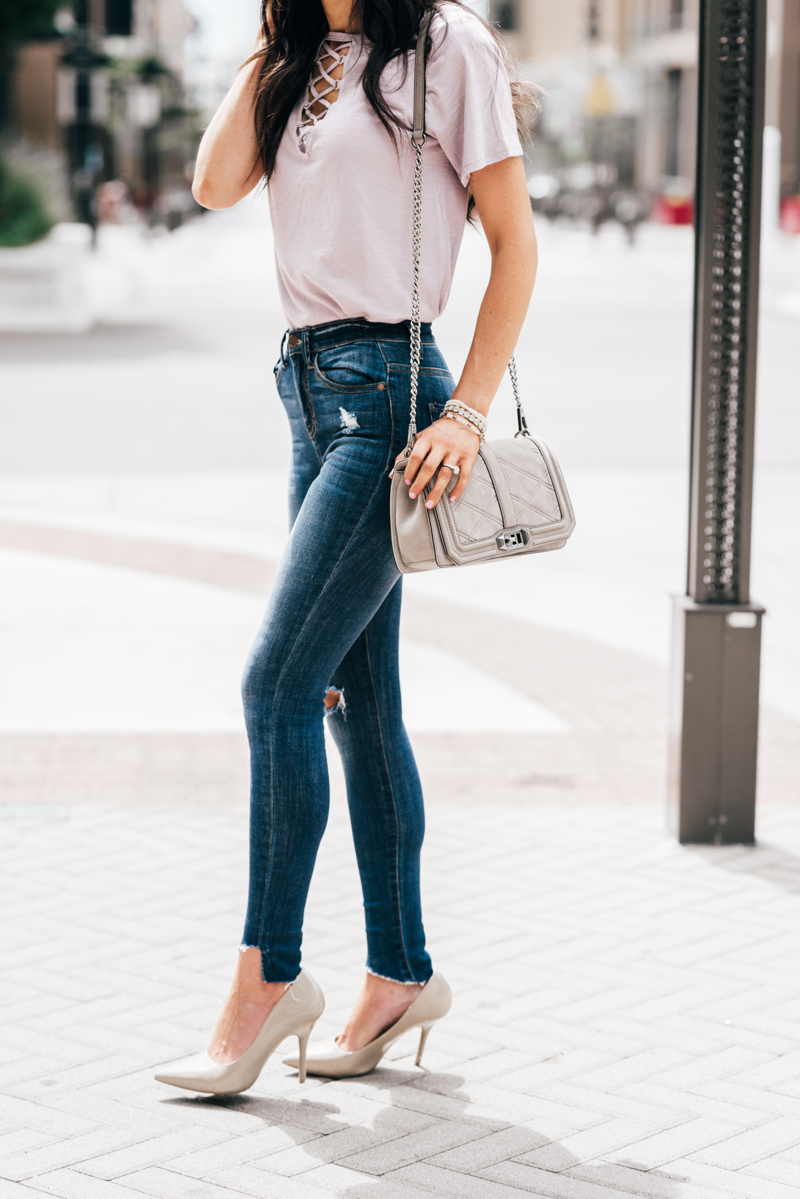 Lace Up Top

I've shared this top with you guys before and wanted to do a whole post for it! Guys, they also added a couple other colors so something for everyone!
I love how basic it is but also trendy. I love new trends but sometimes feel they can be taken over the edge. This is a $32 basic shirt that laces up on the front! Love it! Also these jeans I love love love! They are $59 and I was hesitant at the store when I grabbed them and thought I would try them on at home. So I did & honestly I was crazy about them at first but wore them for the day and by the end of it I loved them! I just think it took me a second to get familiar with a high waist but now I find myself trying to find blouses to wear with them!
Also this bag! I grabbed it for the fall/winter times and love the simple detail and the grey color that goes with everything.
I hope you guys have a good week planned! Can't wait to share more fun things with you! XO
SaveSave