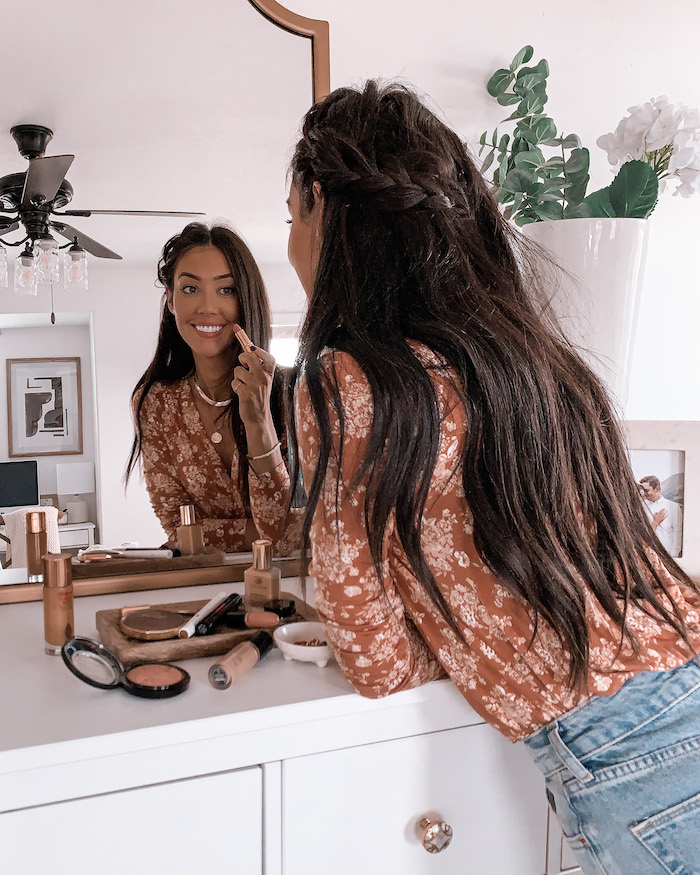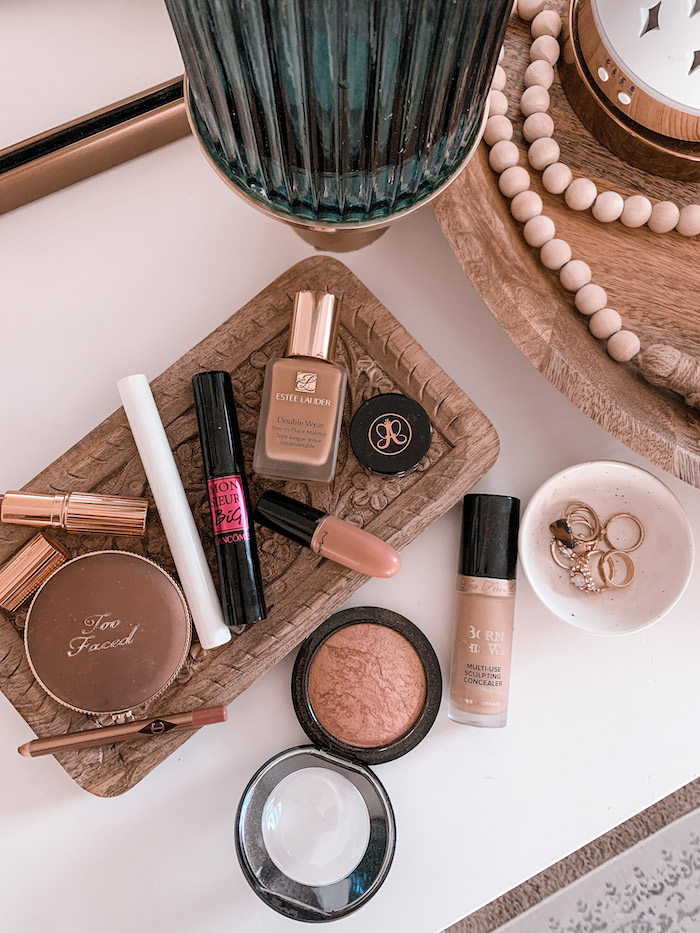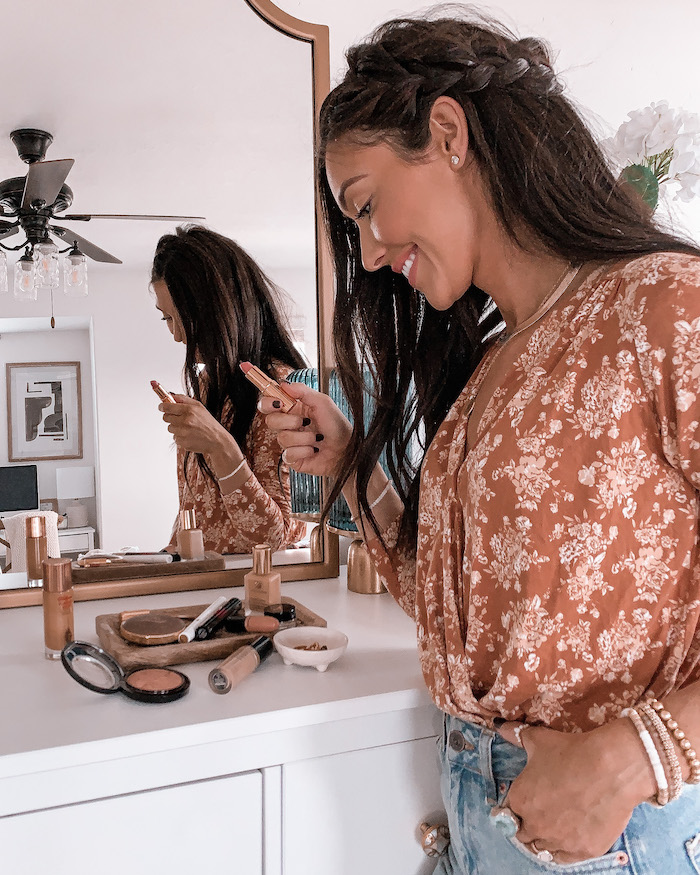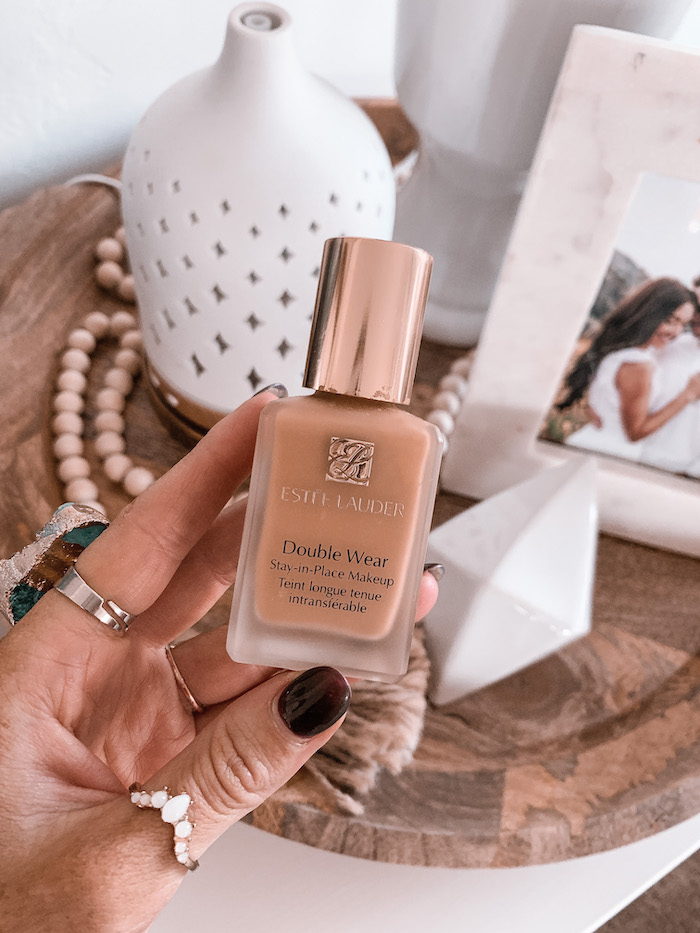 Sharing with you guys some of my top favorites and go-to's when it comes to beauty. I gotta be honest I have been using the same products for years and while I have tried different things and switched it up a little bit this are my tried + true picks overall. The basics – just like fashion I like to keep my basics solid and work off of them by adding accessories, layers, and jewelry. Same goes for beauty I like to start with my basics and stack on top of it with fun blush colors, beautiful hues of lipstick, and fun eyeshadow.
Nordstrom is and has always been my one stop shop for beauty. I remember being a young girl and just drooling at my mom at the makeup counter. I could not wait for the day they would "color match" me or find the perfect shade of lipstick. Well now the day has come and I'm the one at the beauty counter still loving every second of it. I love going to Nordstrom for my beauty products because they have everything I have every needed and it's so convenient.
Nordstrom also launched a huge movement for recycling beauty packages called BEAUTYCYCLE where you can now take your empty beauty products to any Nordstrom and recycle them regardless of where you purchased them. I LOVE this so much! You all know 2020 has been my year to go greener and this is right up that alley.
Talking a little more about my beauty picks below!

BEAUTY LINE UP
Estee Lauder Double Wear : This has been my holy grail foundation for years now. For starts it lasts all day and night – it does not budge! The coverage in unmatched and I love that it's buildable. Somedays I go for a more subtle look with a thin layer and others I am able to use a little more for more coverage. I'm in the shade HoneyBronze. I love that they have so many shades to choose from to find the perfect match!
Too Faced Bronzer : Love this bronzer so much! I'm never without it. I love the medium shade. It blends well and gives a nice matte bronze look. Not to mention it smells like heaven!
Too Faced Born This Way Concealer: I have only been using this concealer for the past year now but I'm never looking back. So many things I love about it! I love the coverage, how easily it blends, and the variety of shades they have. I wear Golden Beige and love it!
CreamCup Lipstick : This is a go-to neutral color! Perfect for any season! I love creamcup for any occasion. It is a mix of nude/pink and so flattering on every skin tone.
Pillowtalk Lipliner: This lipliner is a little on the pricey side but oh so worth it. Just like creamcup it is the pink/nude hue and this specific lipliner is such a great on to make your lips appear a little fuller than they are.
Monsieur Big Mascara : This is what I like to call an OG mascara! It is a rich black color that not only gives you lashes extra volume but so easy to apply!
Cils Booster XL Vitamin-Infused Mascara Primer: If you're looking to giving your lashes a little extra volume and length you this is your primer. It is so good at giving your lashes extra length, volume, and helps your lashes stay curled longer, all while infusing your lashes with vitamins. Also, I have tried many lash primers and nothing compares to this one – worth the money.
Mac Mineralize Skinfinish Powder Highlighter: I love all of the MAC highlighters but I especially love this one to give your face an extra glow! Especially for the cooler months it gives you skin a moisturized warm glow.
Mac Studio Fix Powder: Another OG I have been using since high school friends. YES high school! It's coverage is unreal and the consistency is so great! It stays all day and can be worn alone or on top of foundation. I'm in the shade C4
Brow Dip: I love brow dip! I have tried so many products and always come back to this brow dip. it is so easy to use and creates such a great brow. I wear the color chocolate.
Single Pass Curl 1.25: This curling iron is a little splurge but boy is it good! The curl it gives is so consistent and last so long. I can go 3-4 days without recurling my hair. I also love the 1.25 barrel to give you that loose curl after it falls.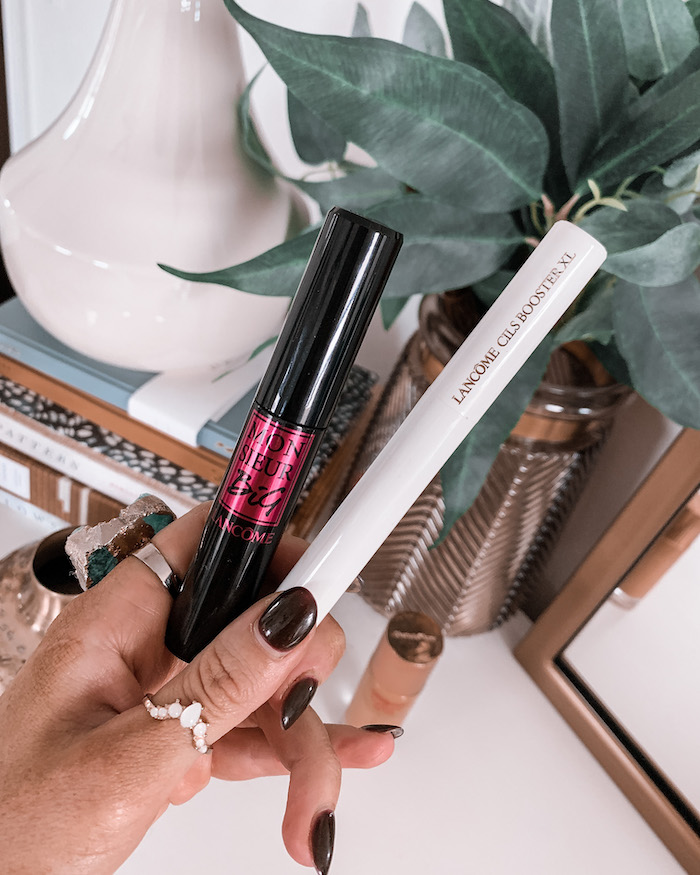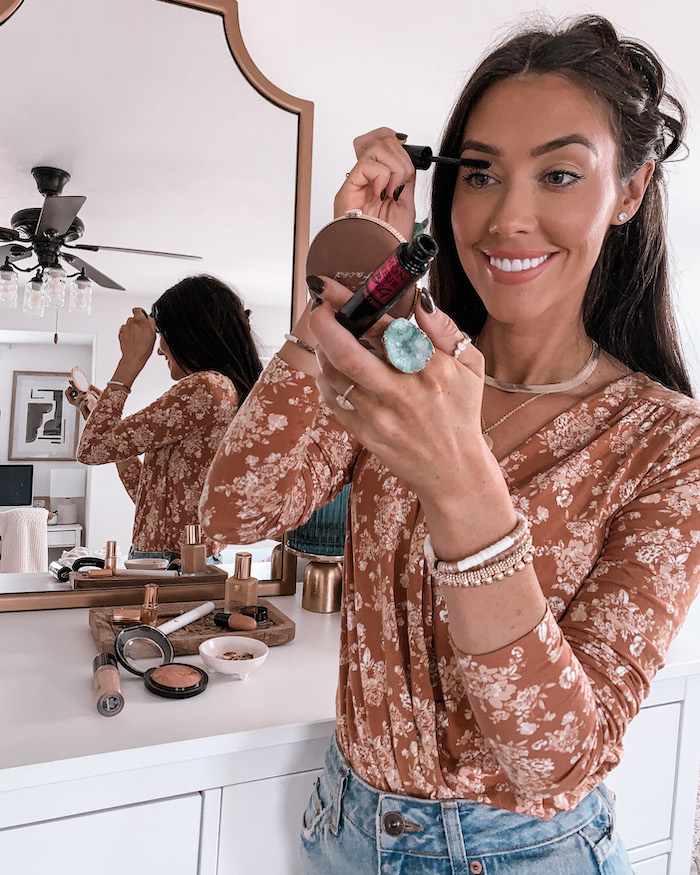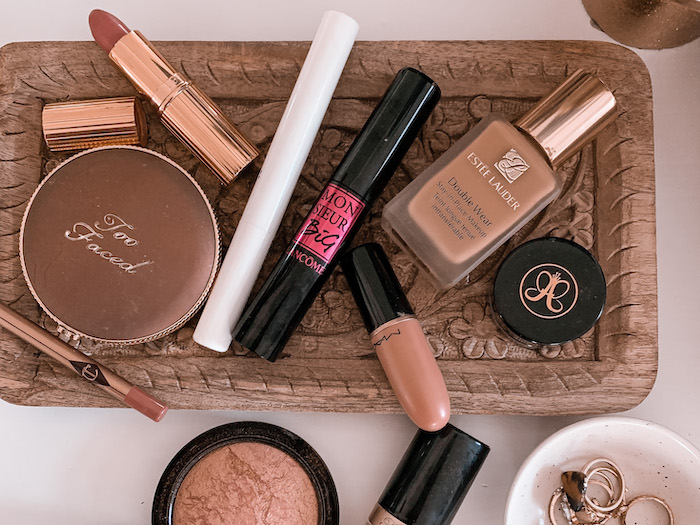 Thank you Nordstrom for sponsoring this post all opinions are my own.