SHOP THE POST
I am a sucker for a good stroller and the Quinny Moodd Stroller is golden and it's on sale! You know who a lot of women collect shoes? Yeah, that's me with strollers. I am very picky about my strollers and choose wisely!
I'm so excited to share with you guys the Quinny Moodd Stroller today! I've had this one for a few months and I must say it's amazing! I also have to admit that it is Mason's favorite! He LOVES when we take this stroller. Want to know what sells him? There is a little handle bar upfront in the shape of a T and he honestly thinks he's the one controlling & pushing the stroller the whole time he is in it, haha! He makes a "vroom vroom" noise the entire time and pretty much in visions that he is on a raceway. Hey, as a mom – I will take it! We all know how miserable it can be when your toddler is fighting you to stay in their stroller but never with the Quinny Moodd Stroller!
A couple things I love about the 
The seat can face you or turn around and face outward
The seat has 6 reclining positions to make sure the child is 100% comfortable & grow with baby
Quick Automated unfolding & folding up
Sleek design & very smooth to push
3-1 Travel system, compatible with the stroller seat (seen in my pictures)  Maxi-Cosi Car Seat, and Bassinet
Comes in a variety of colors
Like I said above this stroller is also compatible with the Maxi-Cosi Micro Max 30 Car Seat which we have so as soon as I have the baby we will be able to take her directly from the car seat and place her on the Quinny Moodd Stroller which is lifesaving and so convenient!
I have also attached a couple pictures of Mase in his Maxi-Cosi Pria 85 Car Seat! We have this car seat in my husbands car and he LOVES it! It is so cozy, so padded, and so safe – it is safe to say we are obsessed! If you are looking for a good toddler car seat look no further! This is the cream of the crop and your child will love it!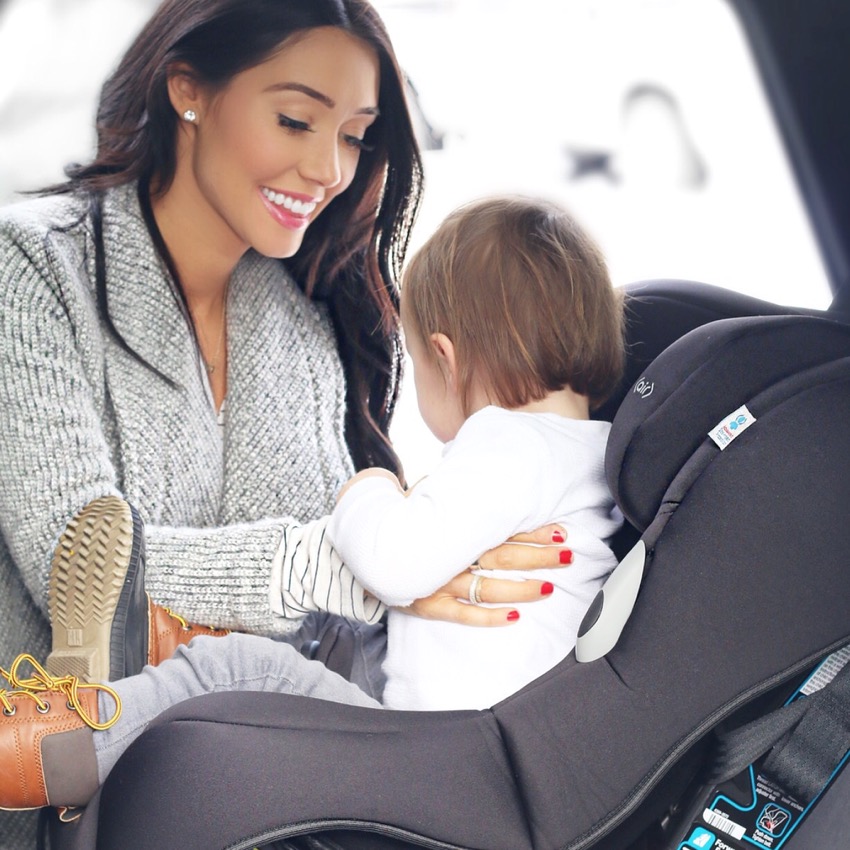 Last but not least I am also using the Petunia Pickle Bottom Boxy Diaper Bag in this post. I did a whole post about it in this post right here. absolutely love it! it it the perfect diaper bag, holds everything you could possibly need & they have the cutest styles! I have linked some of my favorites below!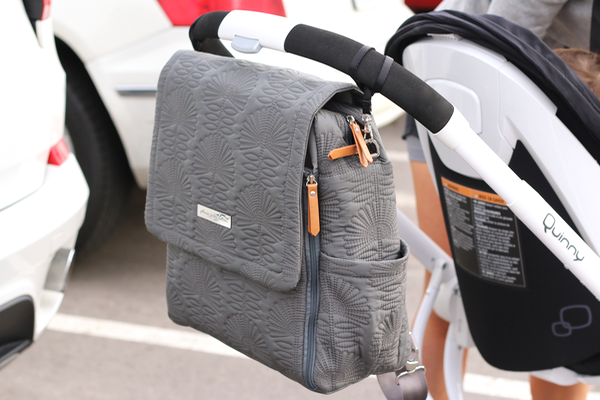 SHOP THE POST