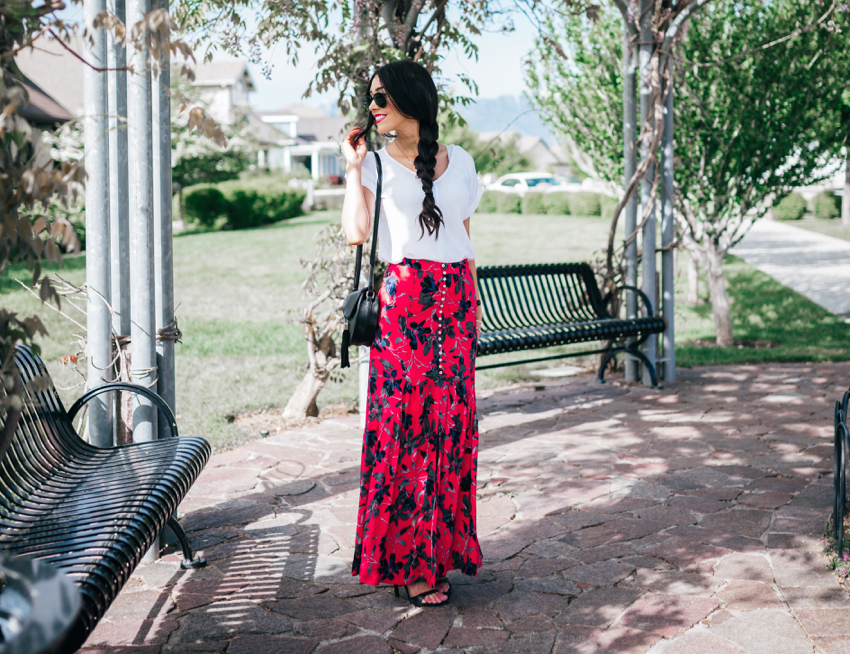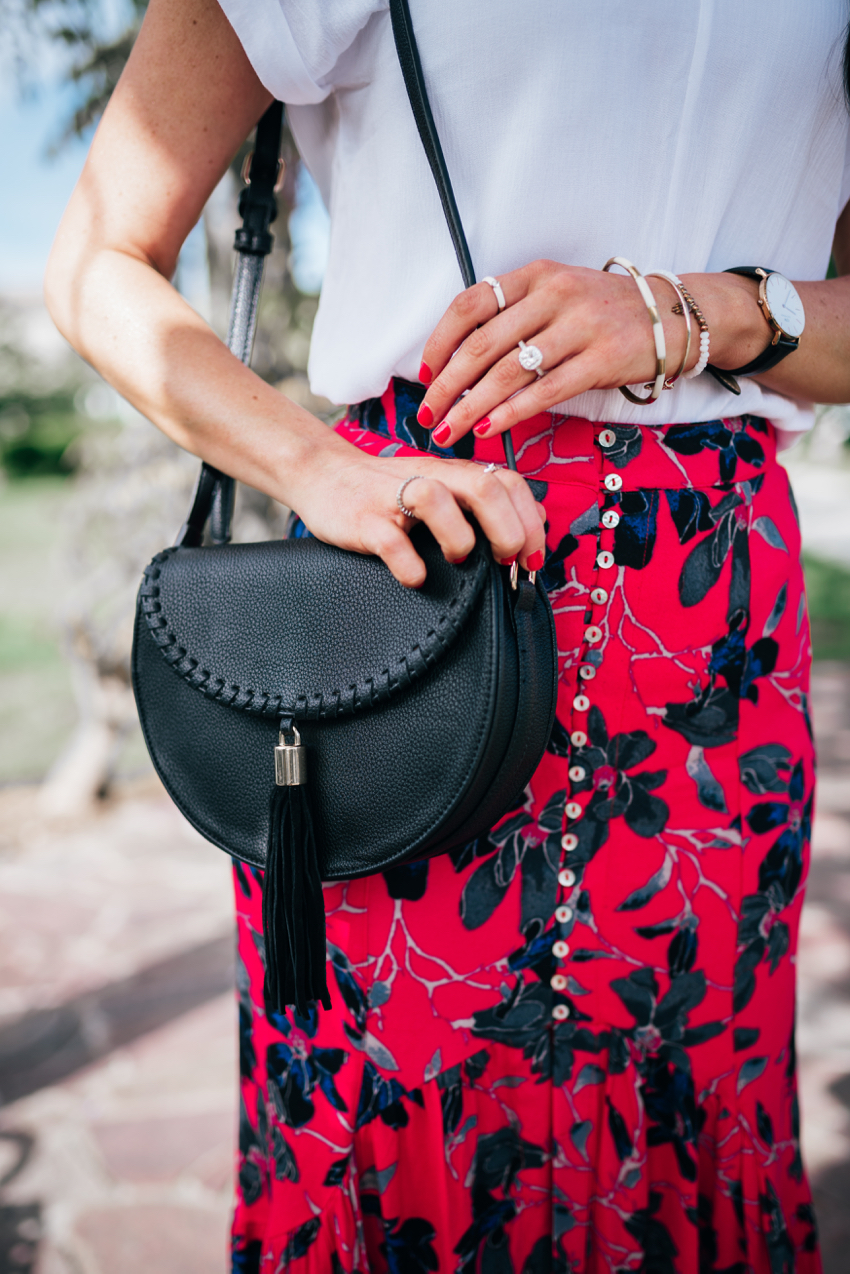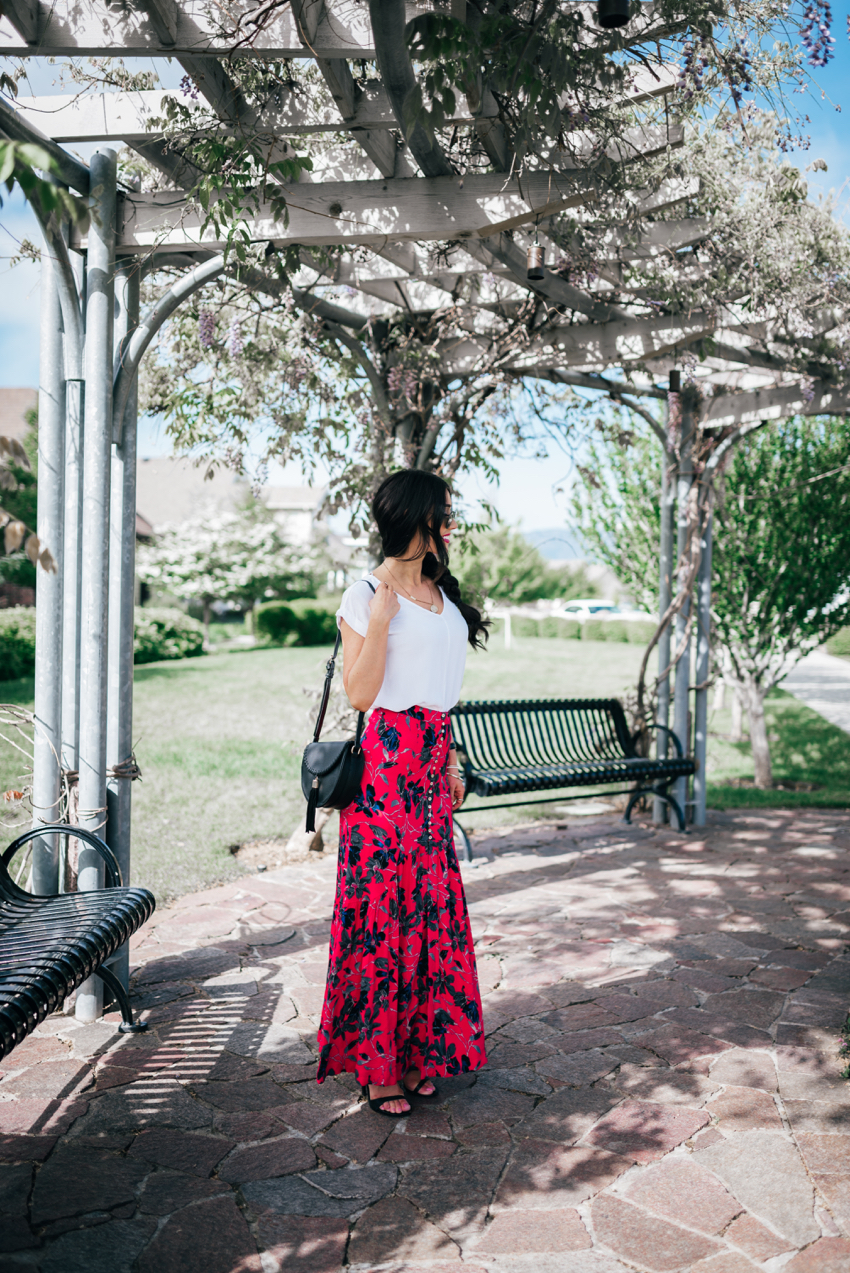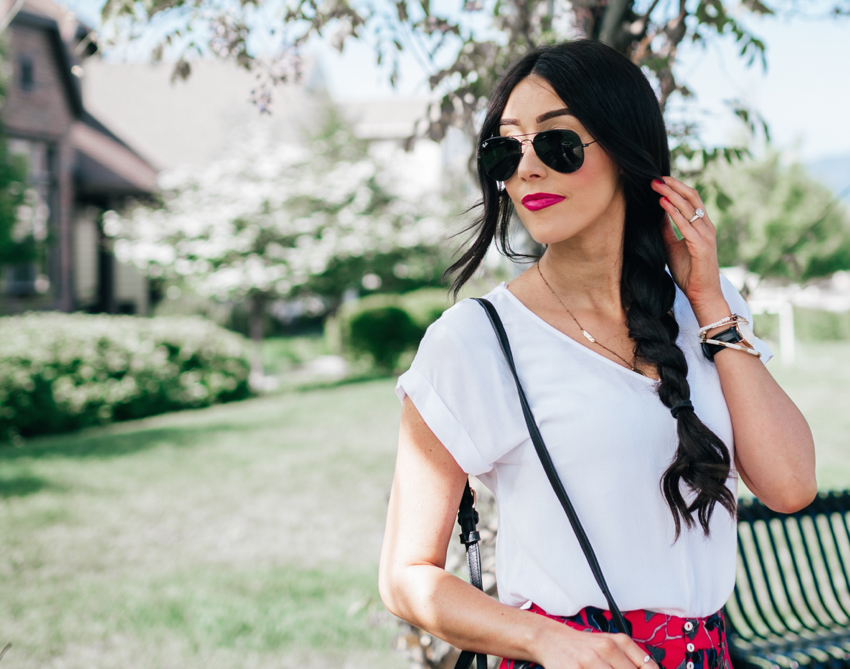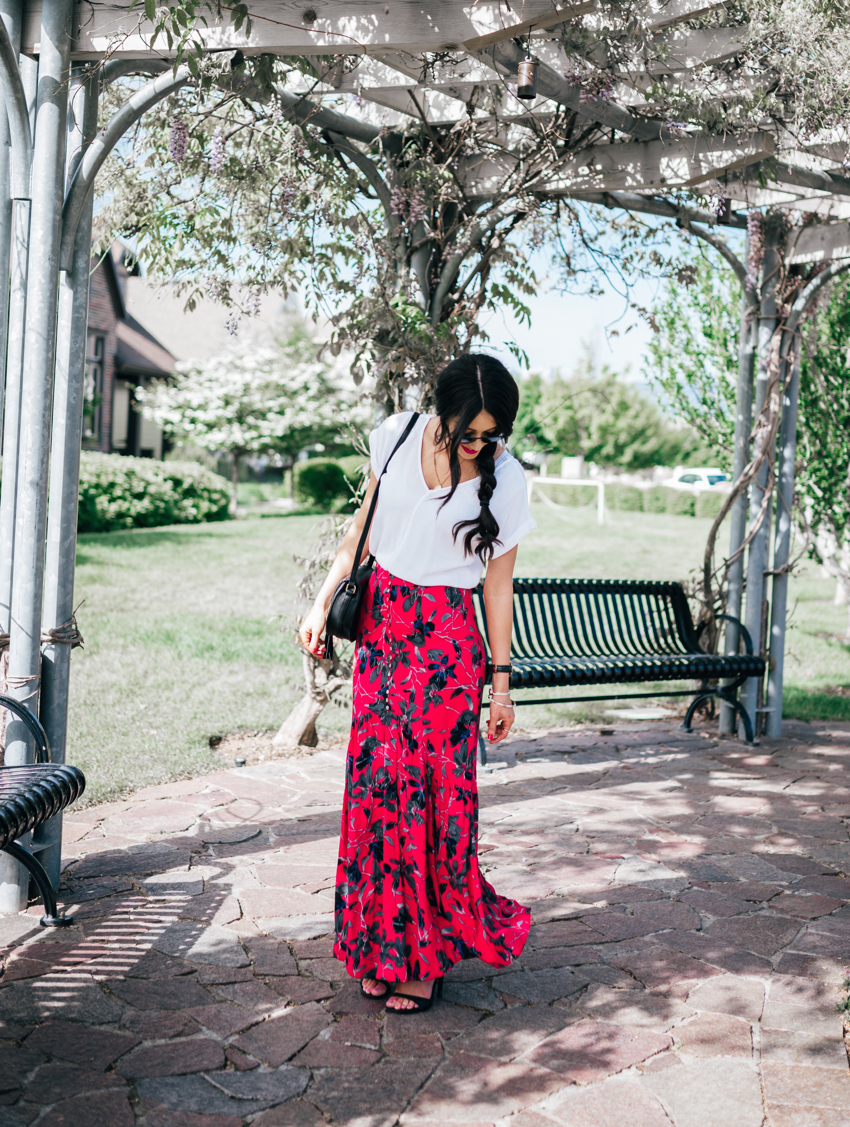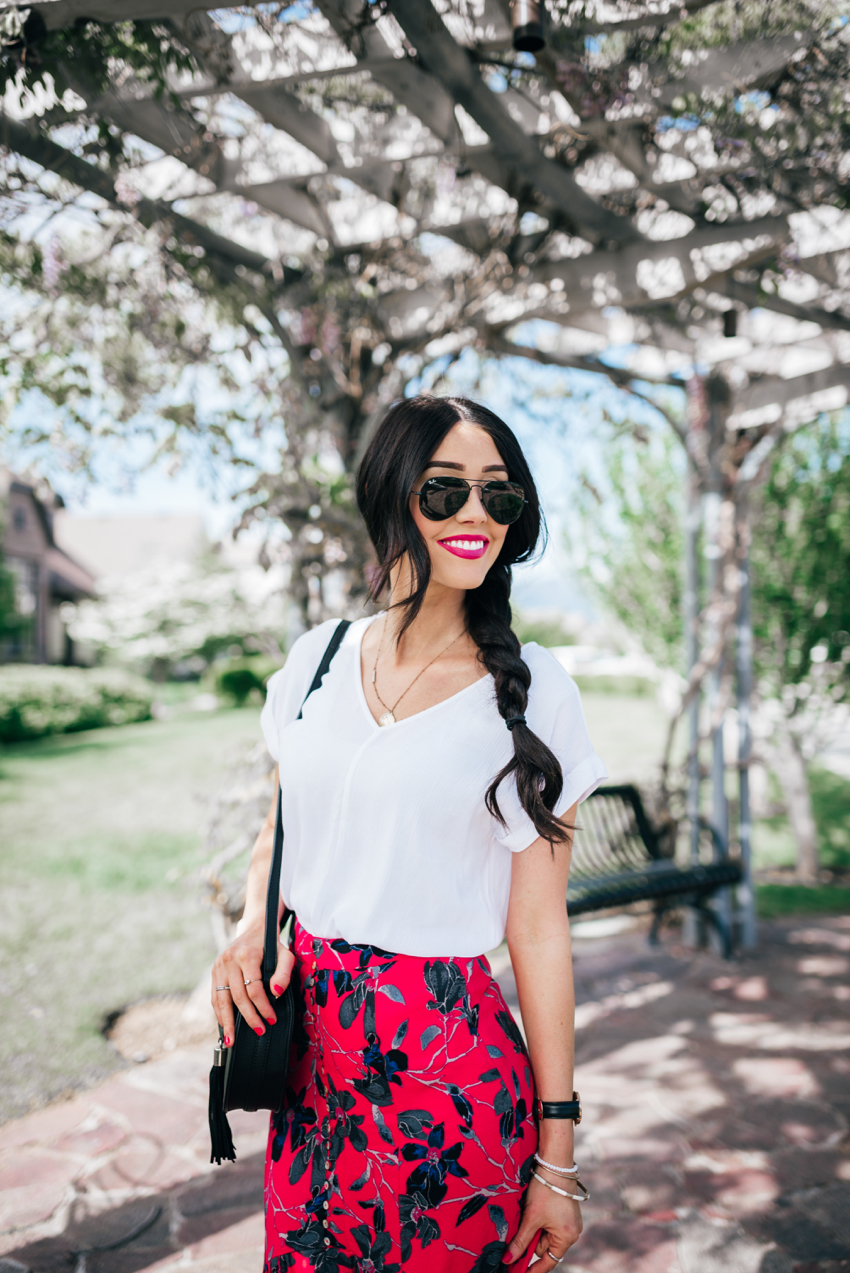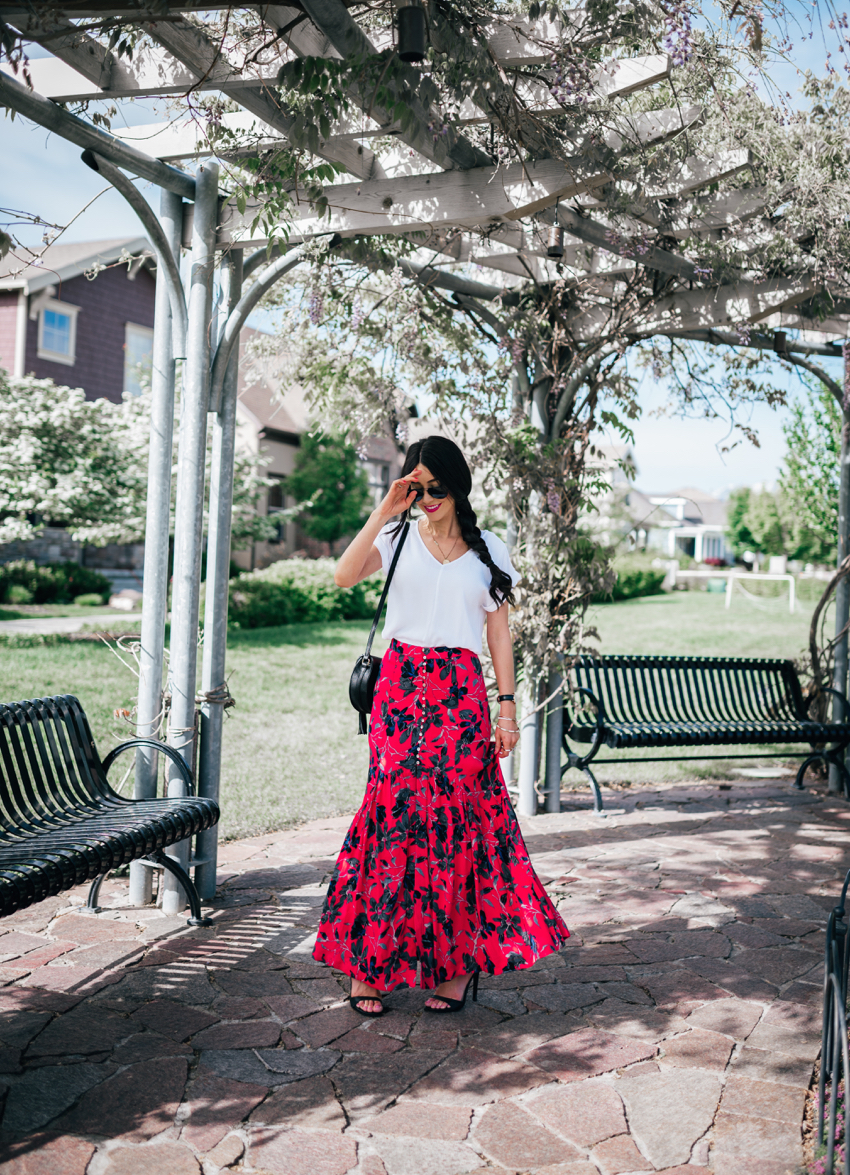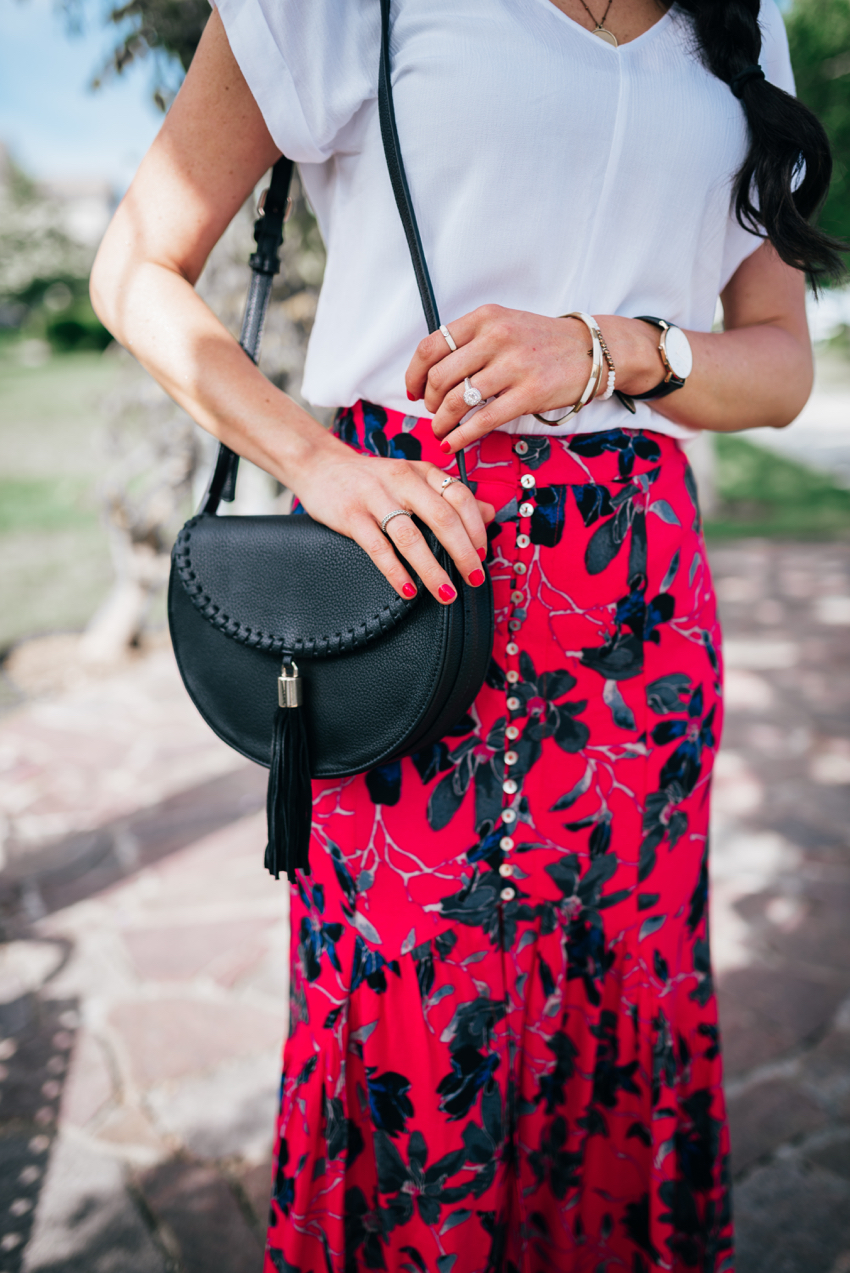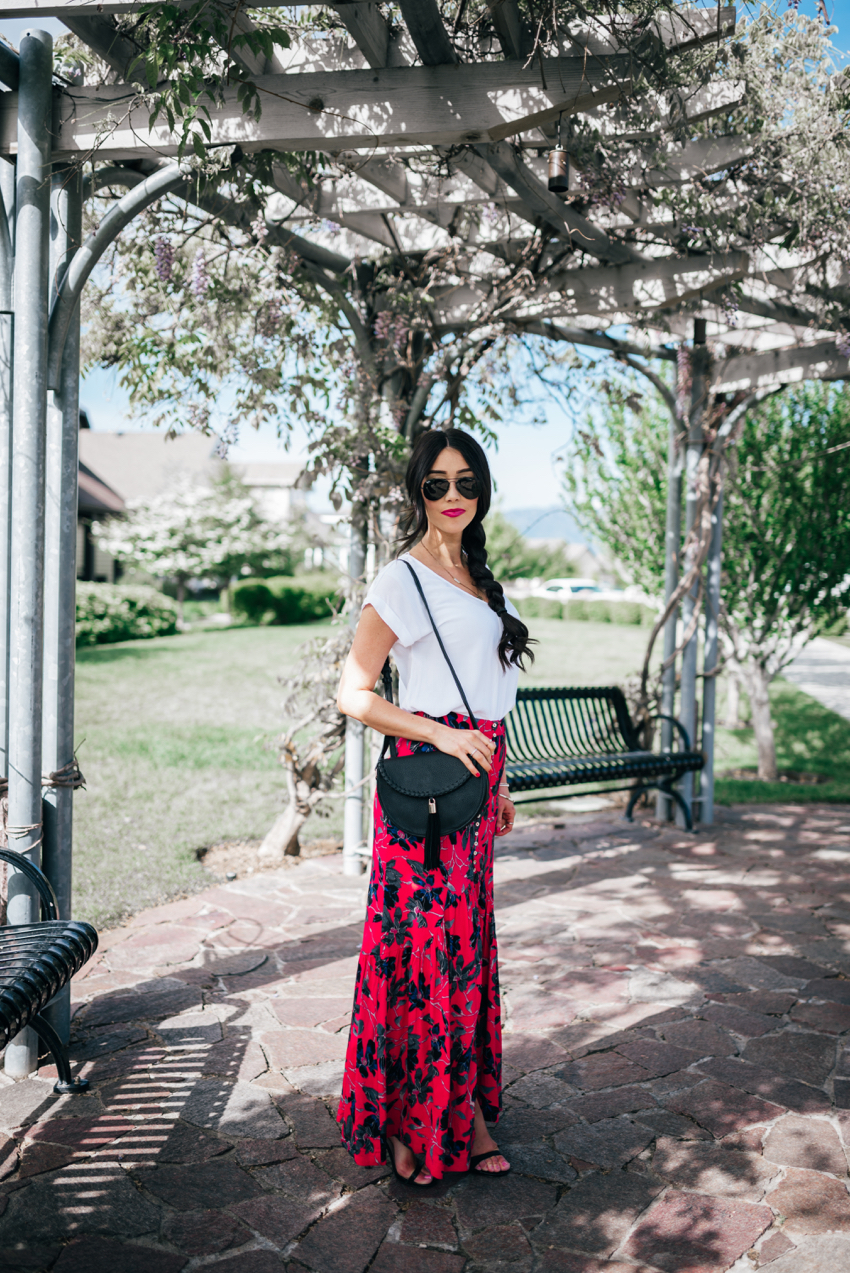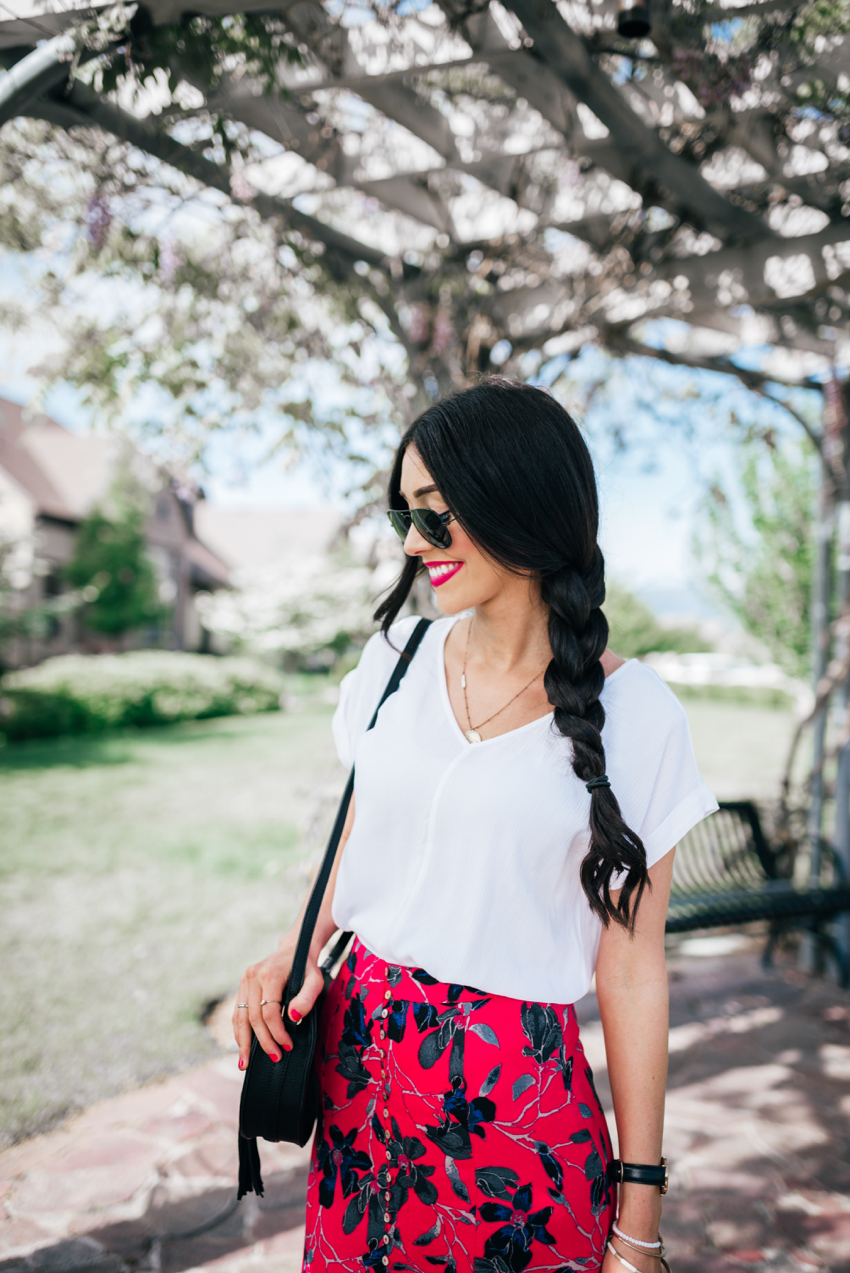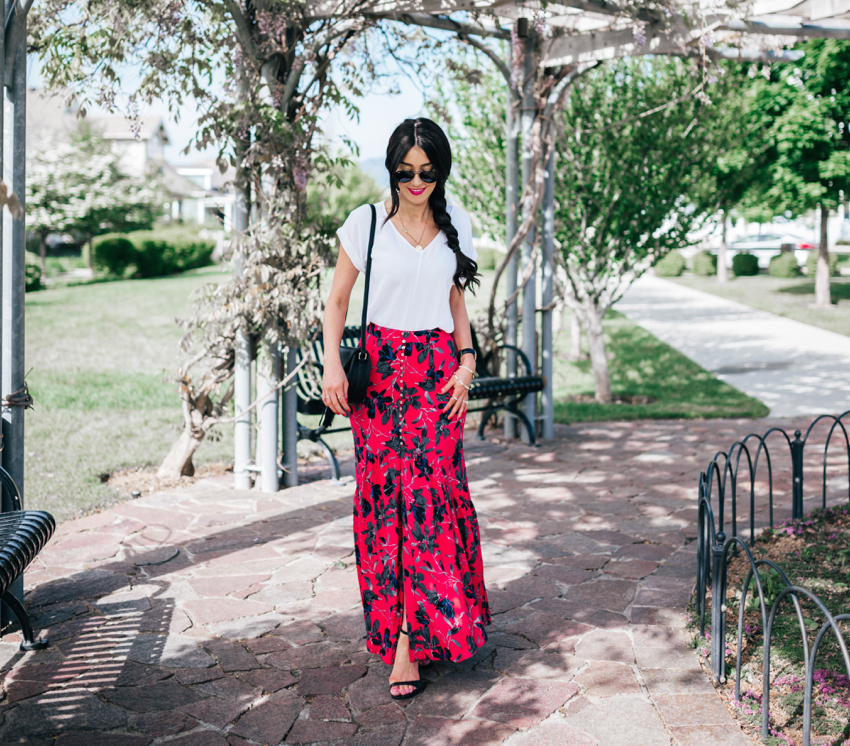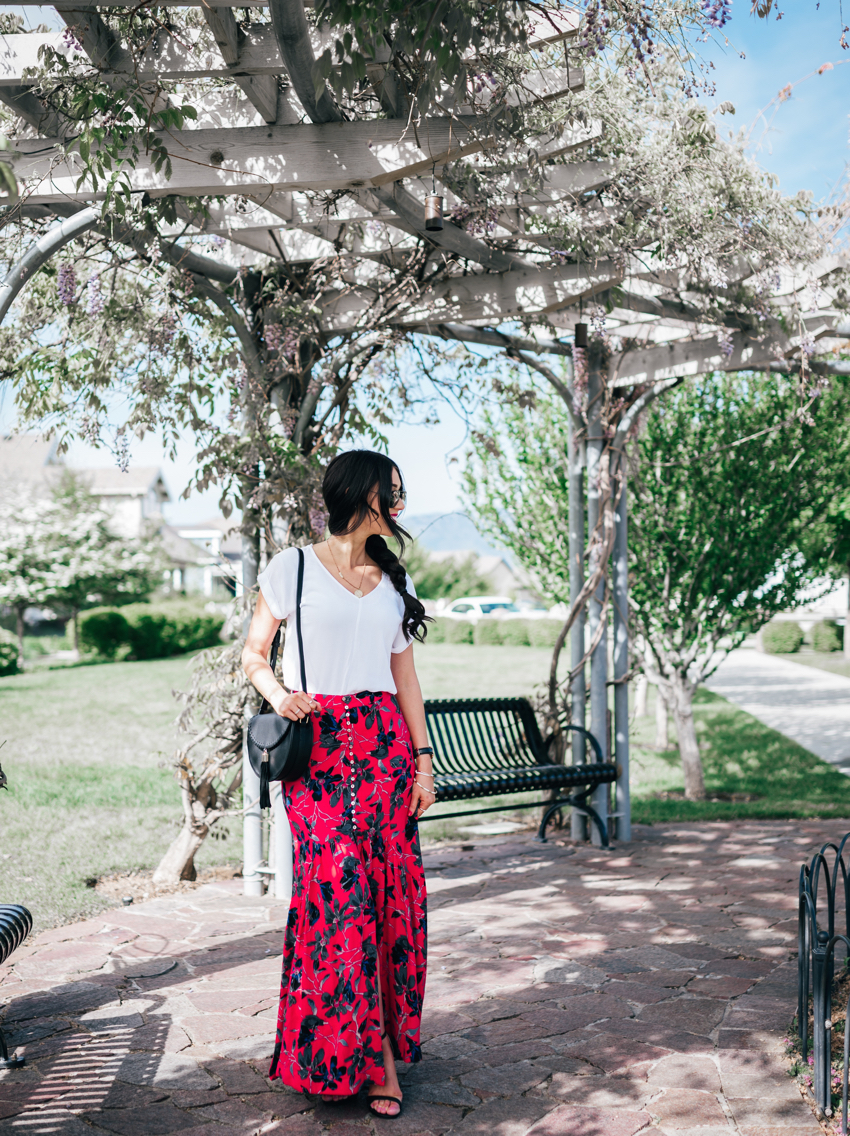 Skirt |  Blouse  |  Shoes  |  Purse  |  Sunglasses  | Lips
SHOP THE LOOK

I'm not a huge of bright colors on me but when I saw this skirt I was OBSESSED! I love the pattern of the beautiful flowers, the fit, and the buttons! But my favorite things about this skirt is the flow of it! I love the way it fits and the movement it has!
This would be the perfect skirt for so many occasions! Lunch with the friends, date night, out and about running errands, graduation, or church! It also comes in 3 other colors which are beautiful!
I hope you guys are all doing well! Sorry I haven;t been able to post as much lately. I'm so busy now with the 2 kids you would like I have 20! I will get back on the train soon! XOXO happy wednesday!
SHOP THE LOOK