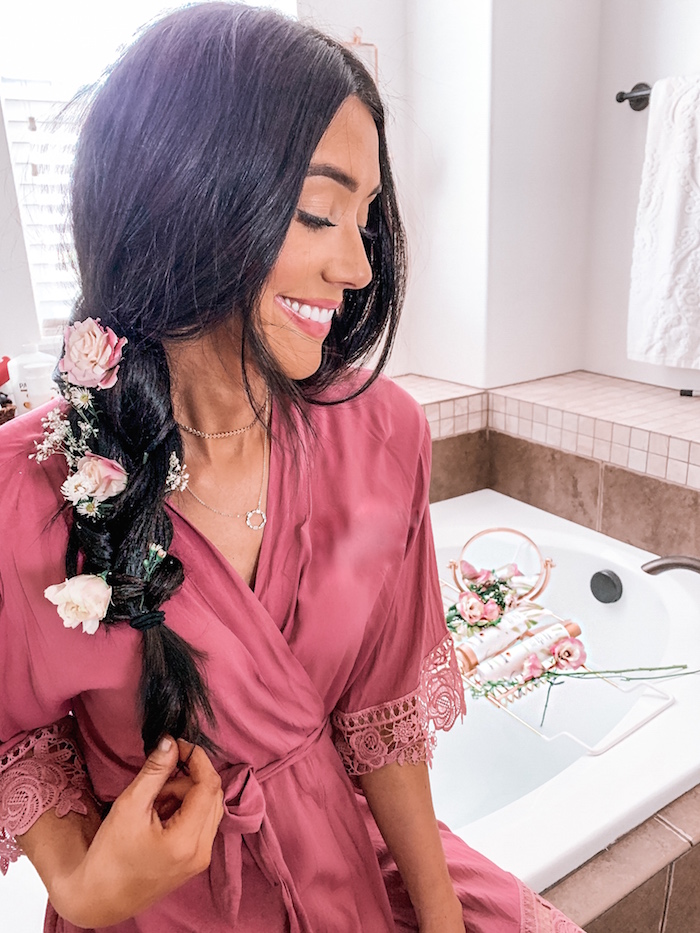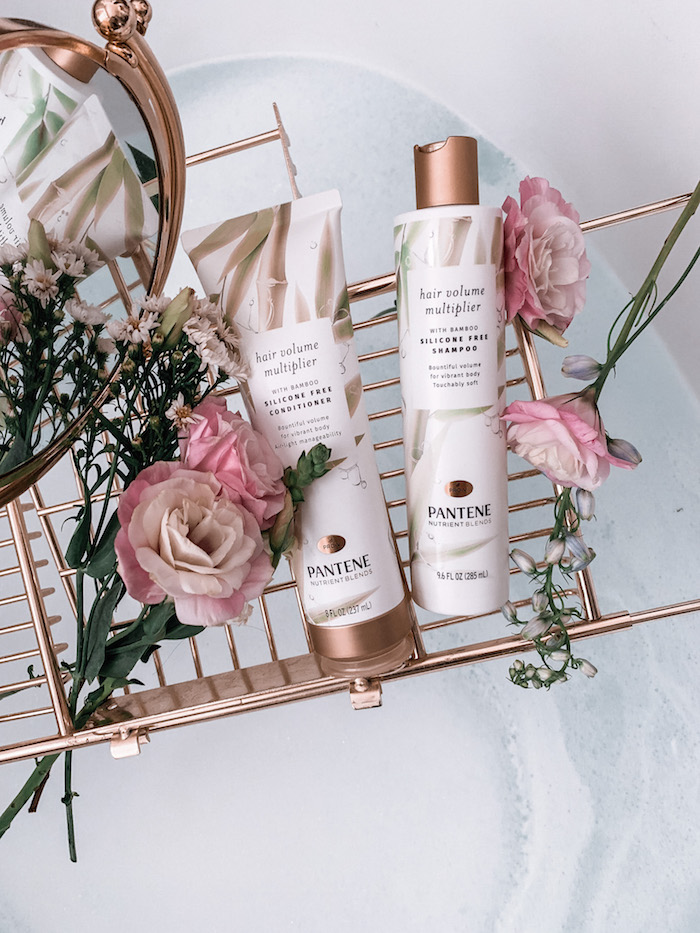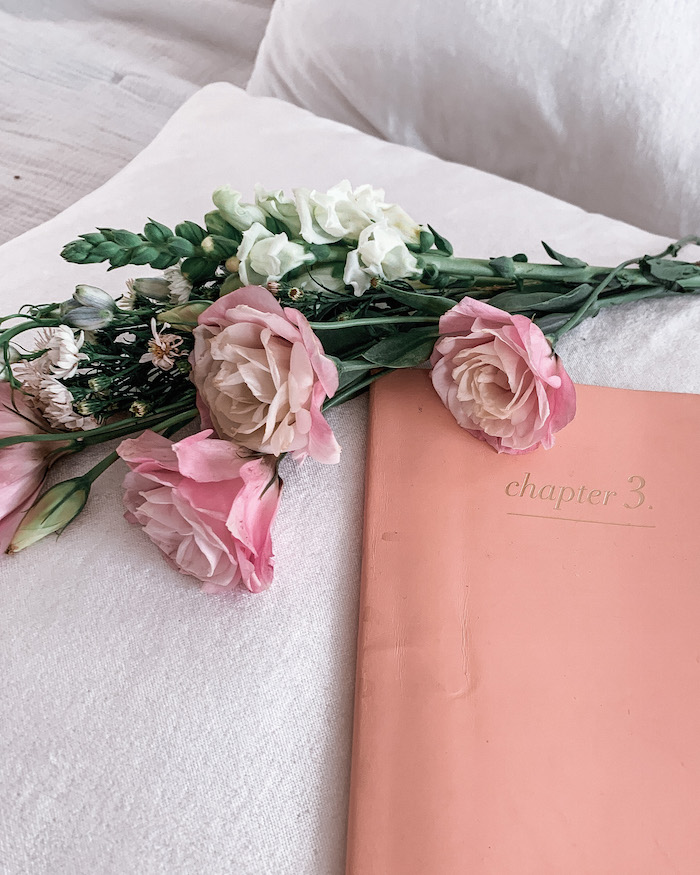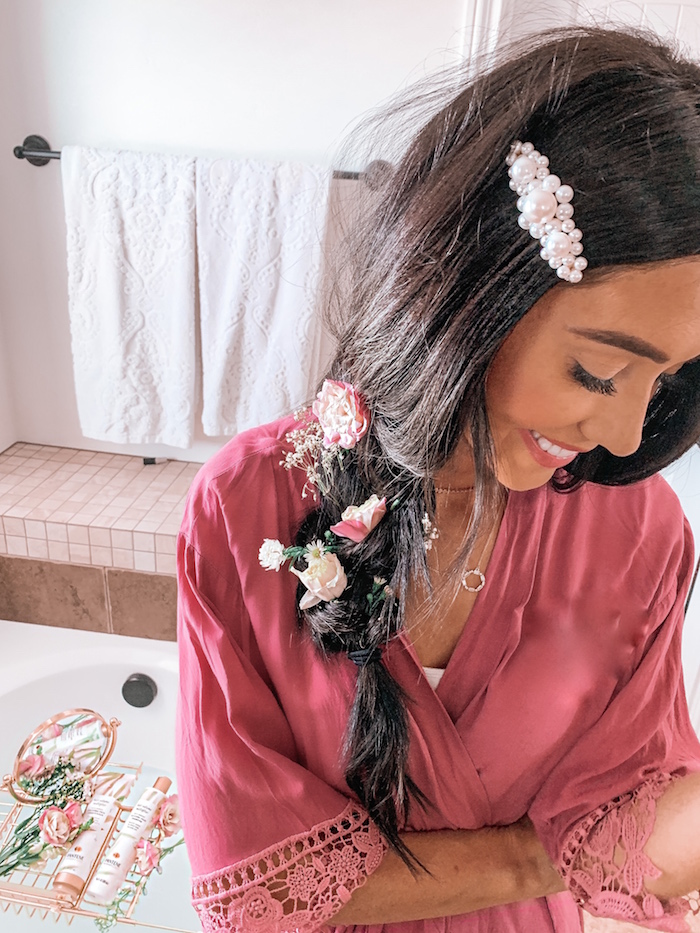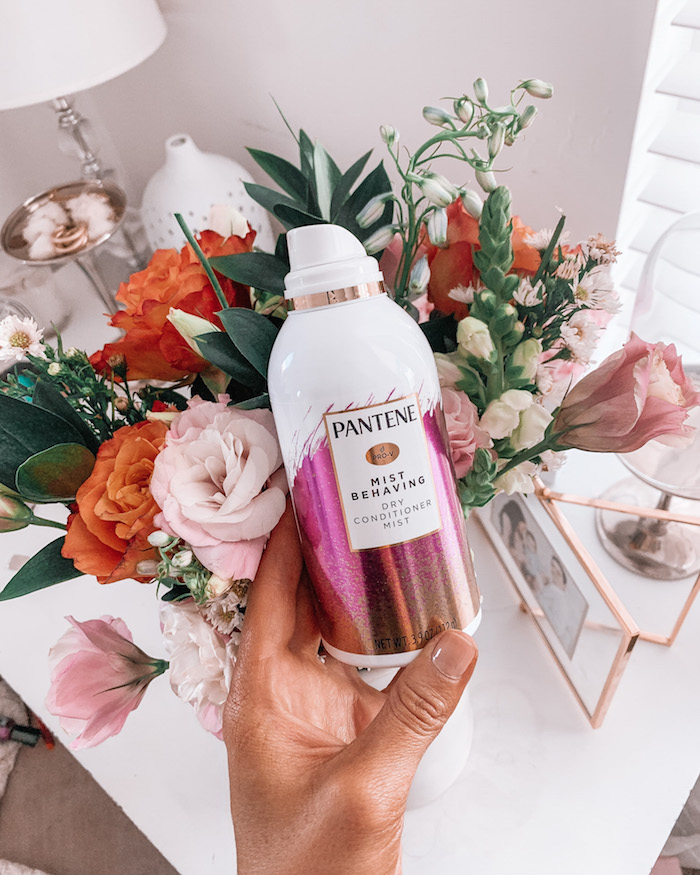 Thank you, Pantene, for sponsoring this post. As always, my thoughts and opinions are all my own.
You know when you get to that time at night when the shades are drawn shut, the kitchen is closed, and everyone is sleeping soundly in their beds – yea, that time is "my time". As a busy mommy of 3, working, and now with the change of events being a teacher, it seems that time just slips right through my fingers. I try to make the juggling game as easy as I can, but with the hustle and bustle of being a mommy, wife, business owner, personal mac n' cheese chef, defender of the monsters under the bed, and the person that everyone depends on, taking time for yourself is a fine balance but one I'm willing to make.
Self-care is something I have always preached since day one. If I am needed to be "all the things" I need to be the best version I can be for myself. There is no guilt in self-care friends, there is only love + the pathway to be the best version of yourself for all your people.
I choose nighttime to be "my-time". I've always been quite the night owl, so it works. That's when the stresses of the day melt away. To be honest with you, I rarely give the day another thought. I take a warm bath every night, I love to journal, read a good book or lately I've been playing a good podcast, maybe I even get crazy and put on a facemask, but I simply recharge, and the wonders it does for me are incredible. I can be in there for almost an hour sometimes but there is something very therapeutic for me to simply be by myself, tuning everything out for a short time and relax.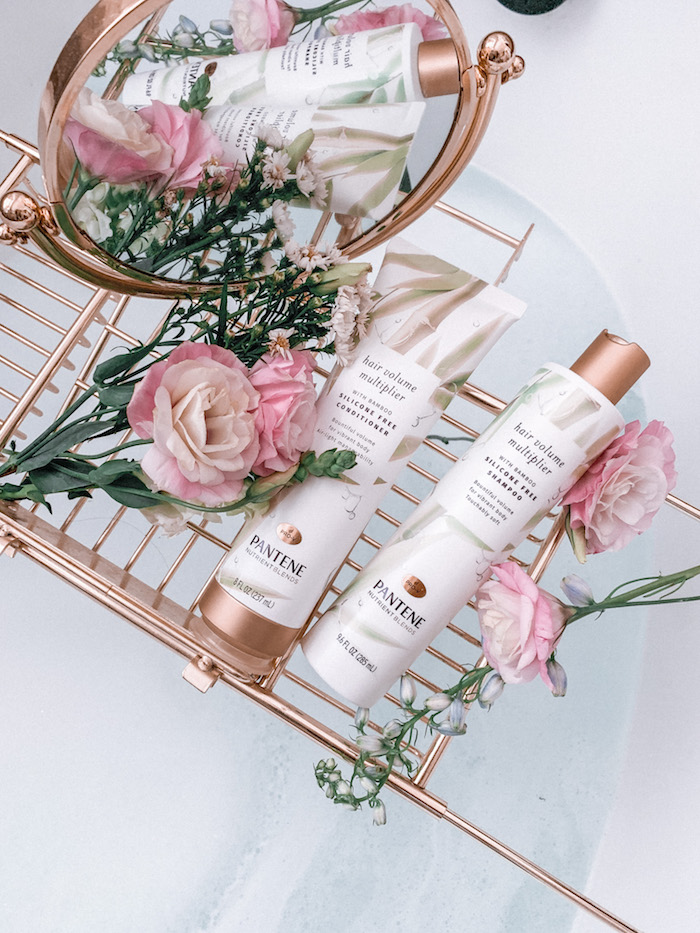 With all the craziness going on during this wild time and the extra busy schedules, a good hair day can be the best thing to happen all week! A good hair day is a powerful thing and something I'm not willing to compromise just because I have a busy schedule. No worries, Pantene has the solution your hair needs whether it be a wash day or non-wash day. The Pantene Nutrient Blends Collection for your wash days AND Pantene Waterless Collections for your non-wash days (I tend to have way more of those). Really, the only products you need to keep your beautiful locks looking fresh throughout the week.
So, it's no secret that I only wash my hair once a week, yupp (it's a talent). For a while now I have been testing out The Pantene Nutrient Blends Hair Volume Multiplier with Bamboo Shampoo and Conditioner. The Pantene Nutrient Blends Collection is made of blends inspired by cultures from all around the world and features ingredient blends from cultures far and wide. It's free of sulfatess, parabens, dye and mineral oil and the Bamboo Collection is free of silicones! The bamboo extract is a natural source of B vitamins (supports and strengthens hair) and is rich in silica (improves hair elasticity and shine). Well, let me just tell you I am a raving fan! Not only does it leave my hair feeling light weight yet moisturized, but the shine I get on top of that is unreal, not to mention it smells like heaven on earth.
Since I do only wash my hair once a week it needs a little TLC on the non-wash days. Pantene Waterless Collection is made specifically to get your hair looking fresh + fabulous again without having to rewet it. I specifically love that the products are paraben and sulfate free. Mist Behaving Dry Conditioner Mist because it does not dry my hair out! My hair tends to get dull and brittle the longer I go between washes and this gives it that moisture and revival it needs to look clean + shinny!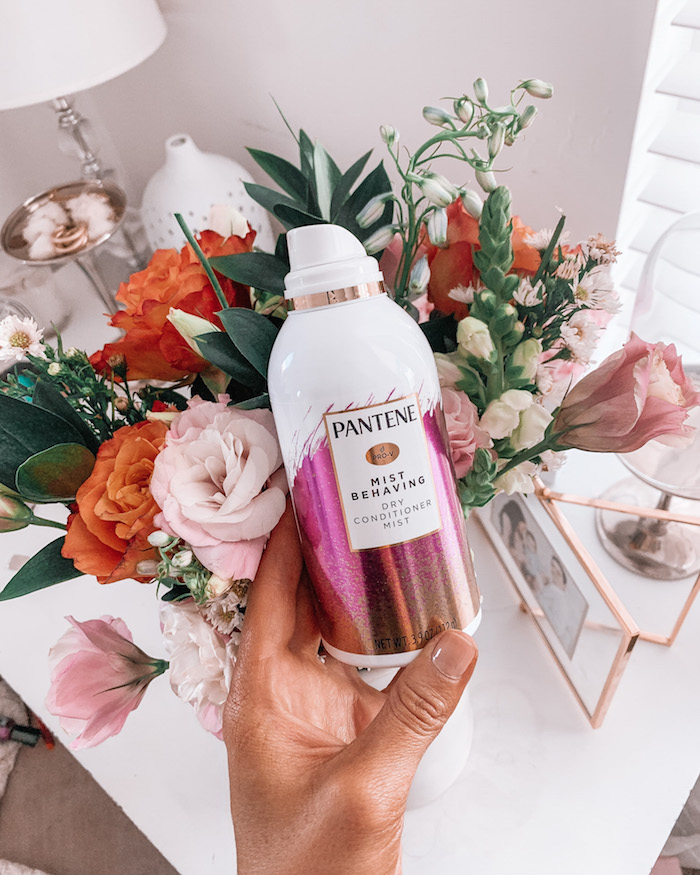 Honestly, you guys know I love Pantene and have been using them for years! These new products of theirs are my new favorites. I love the moisture and shine they add to my hair and the Waterless Collection could not be anymore appropriate seeing that people are staying home and going longer in-between washes. Give them a try and let me know what you think. Here's to self-care and good hair,.
#ad
#PanteneNutrientBlends #PanteneWaterless
#DiscoverWhatsGood