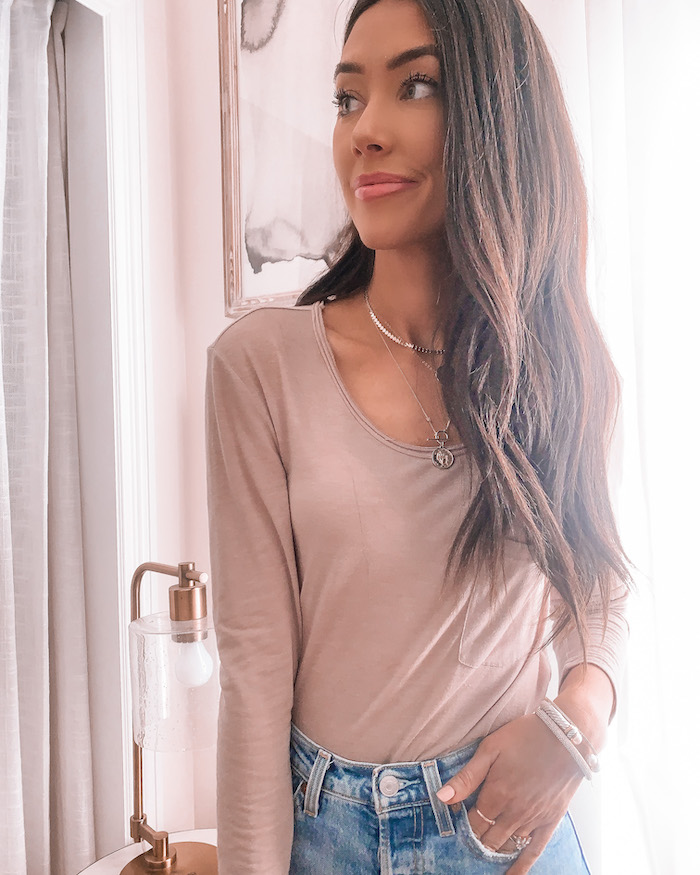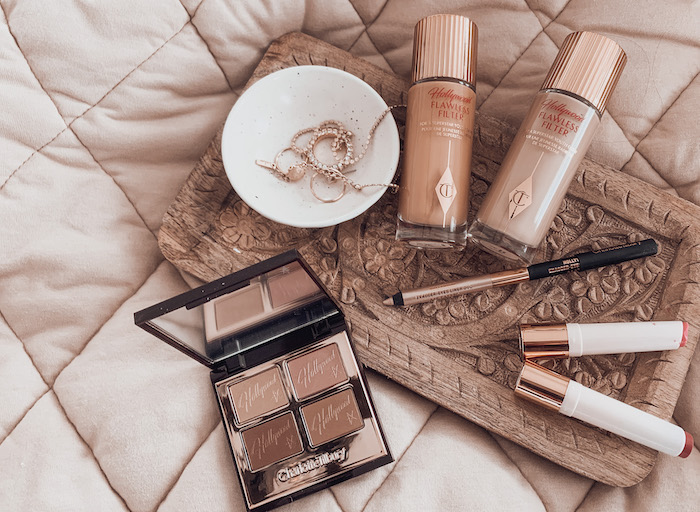 I  usually stick to the same basics when it comes to makeup and add on to it depending on the season. I  love adding different things each season but sticking to the same base products throughout the year makes it easy!
I  was running low on my Charlotte Tilbury Hollywood Flawless Filter Primer the other day so I  placed a quick pickup order at Nordstrom (best thing ever especially when I  have 3 kids in the car). I  also grabbed a couple other things I  was running low on, MAC Barely Bold Lipliner, Morrocanoil Treatment, and MAC Soft + Gentle Highlighter. I  loving grabbing my beauty items from Nordstrom because I they carry all my favorite brands including, Estee Lauder, Charlotte Tillbury, MAC, and JoMalone. Nordstrom is the perfect one-stop-shop for so many items but beauty is always at the top of my list!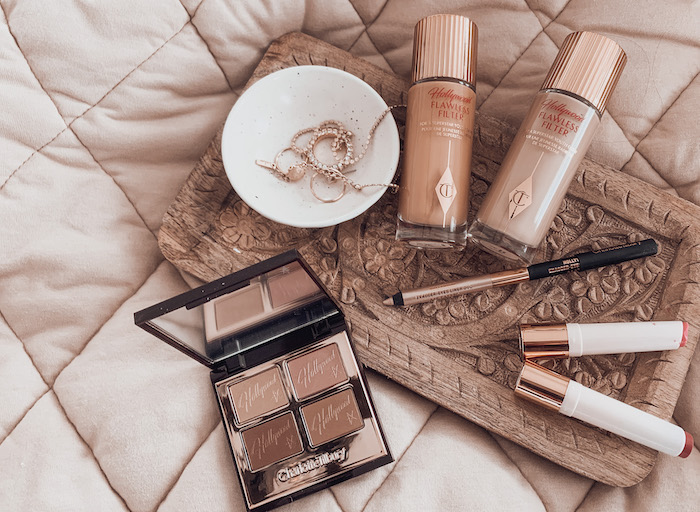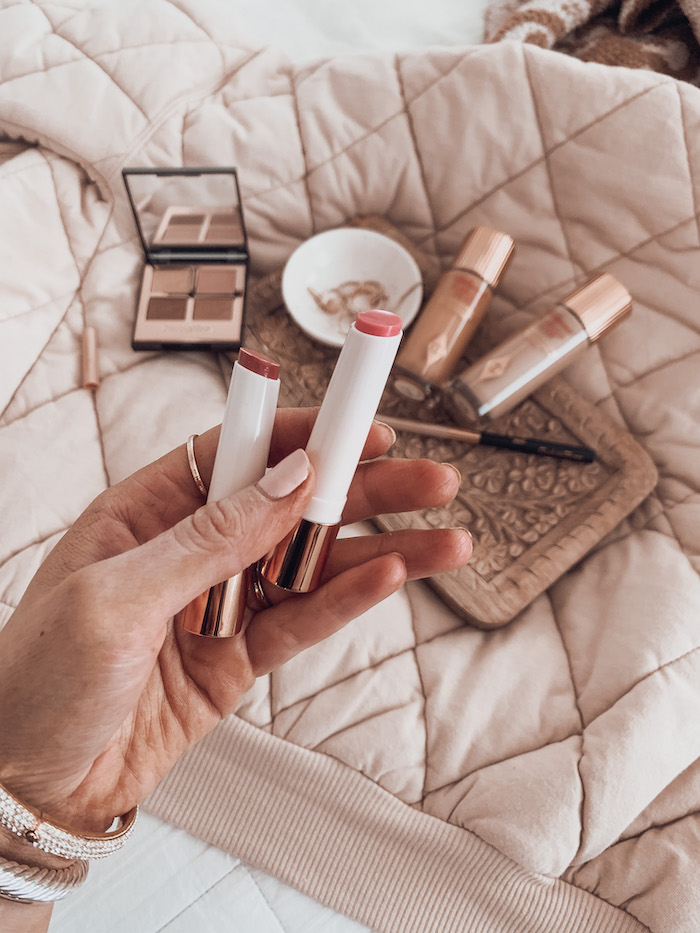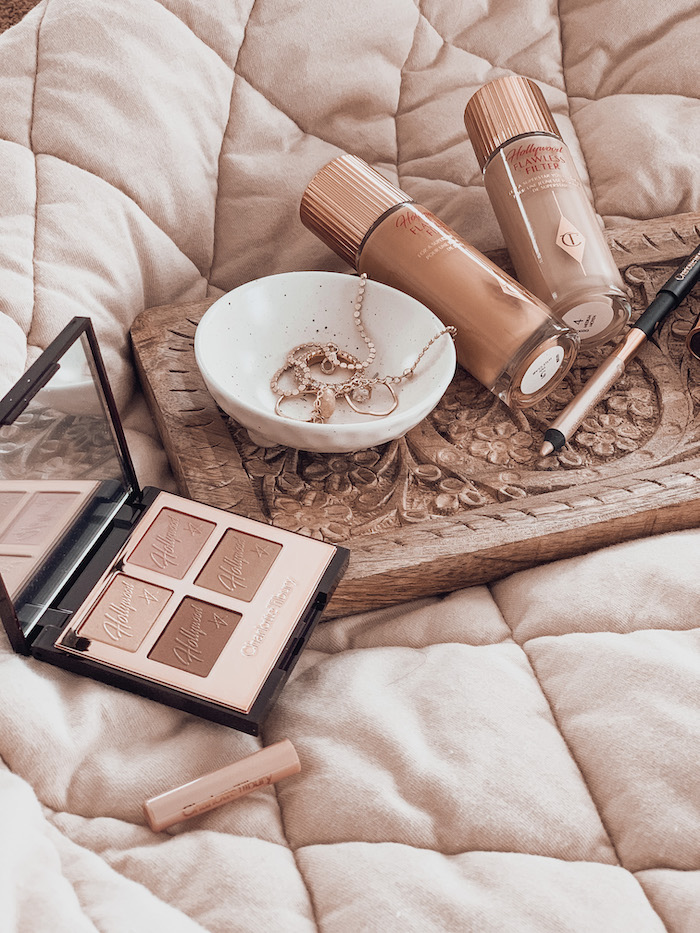 Years ago I  was colored matched at my local Nordstrom for the Charlotte Tilbury Hollywood Flawless Filter (I'm the color tan). Friends, I  am OBSESSED! It gives you the most beautiful glow on your skin. It helps it to look dewy, fresh, and so heathly. Most days I  wear a thin layer under my foundation (Estee Lauder Double Wear Shade: Honey Bronze). Other days I  will wear is solo for a minimal makeup look. It is a primer so it blur over any imperfections but gives you a healthy moisturized look. I  also have the shade Light 2.5 which is use more as a highlighter in the areas roundly face that I  want to highlight. If you guys have not added this to your beauty routine yet, 2021 is your year to start! It is the best and I've gotten all my sisters + friends hooked!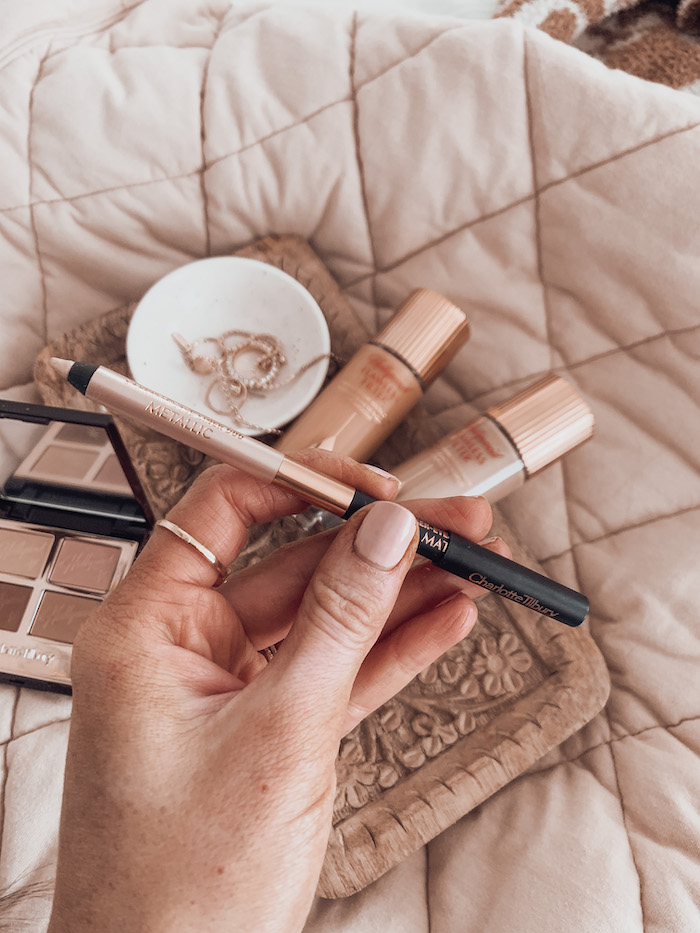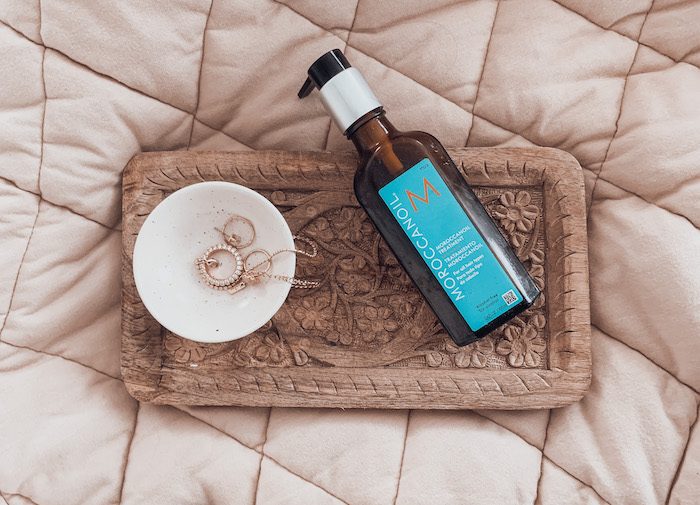 Lastly, I  grabbed my favorite coveted Morrocanoil Hair Treatment which is the most luxe hair oil that I've been using for 11+ years now. I  use about a dime sized amount at the ends of my hair every other day. I  can also use it on the bottoms of my extensions which helps keep they moisturized and shinny. I  have shared this with you for years now because it's honestly the best I've used.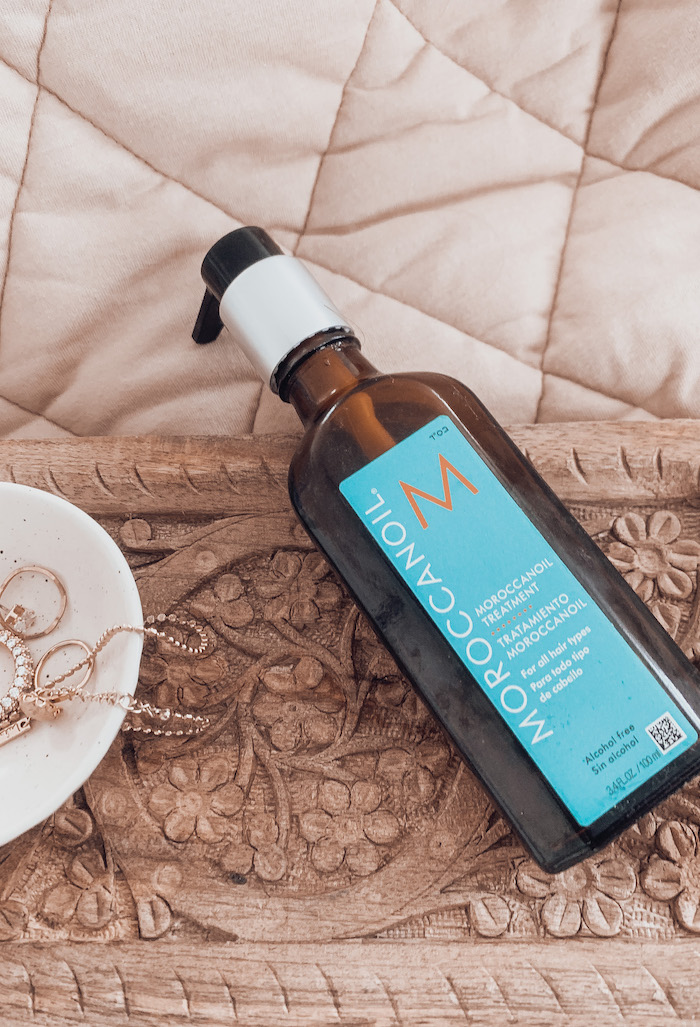 I  have linked all my restocks below and please don't hesitate to reach out if you have any questions about any items I  shared or beauty related.
Thank you Nordstrom for sponsoring this post and as always all opinions are my own.