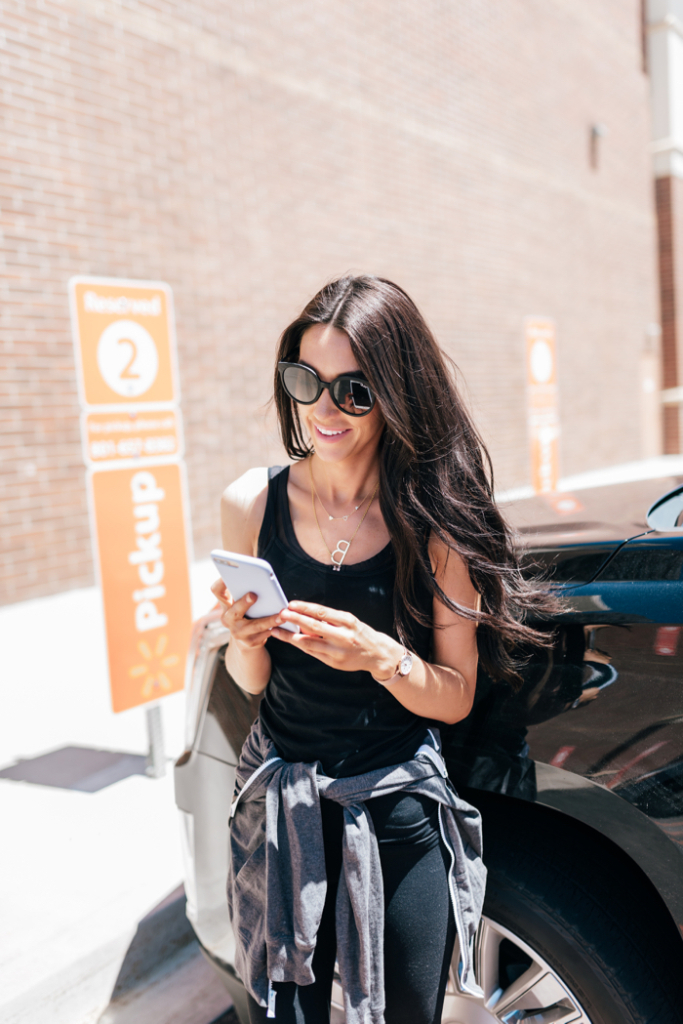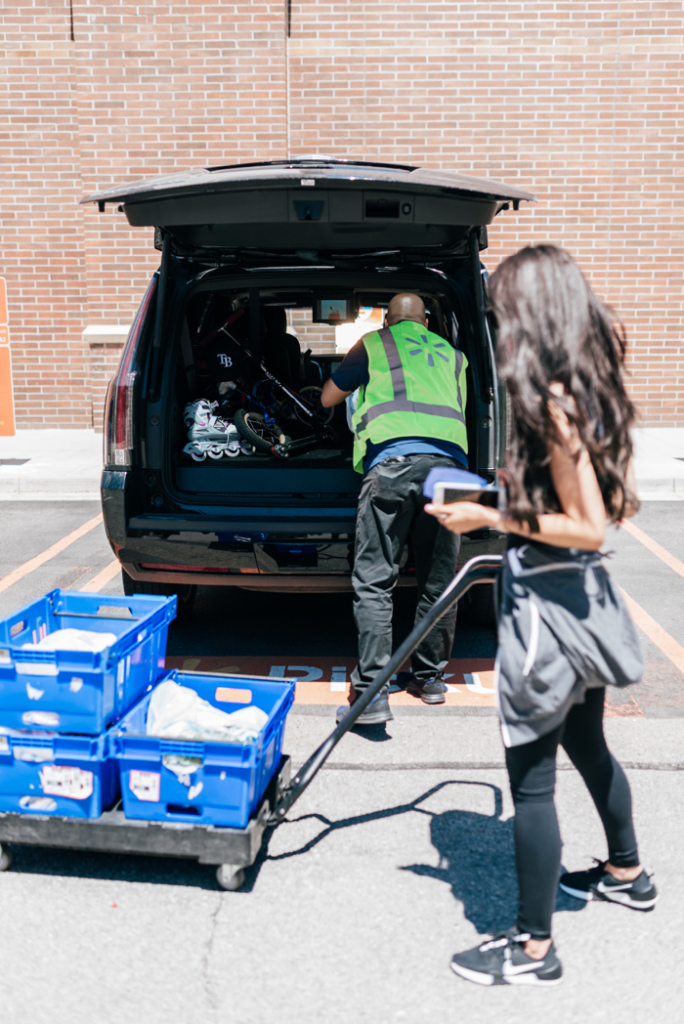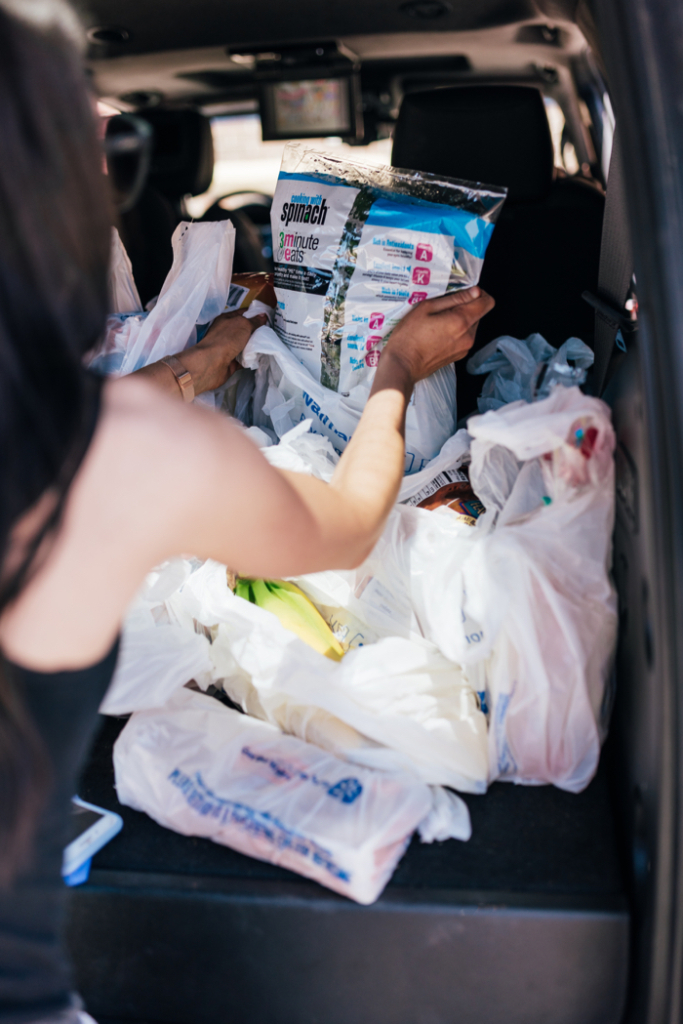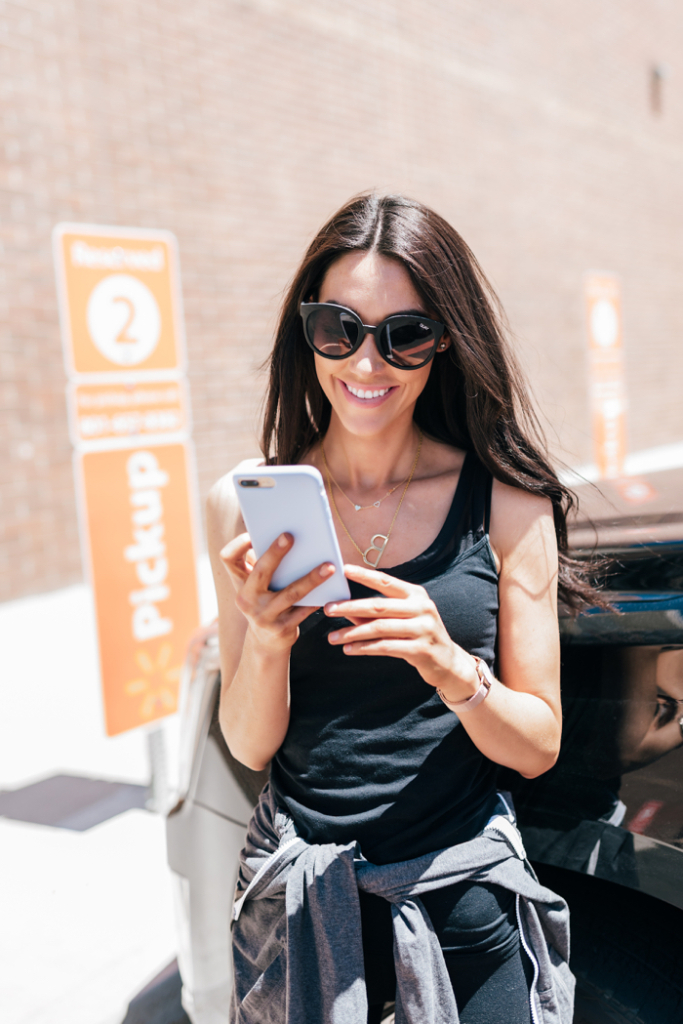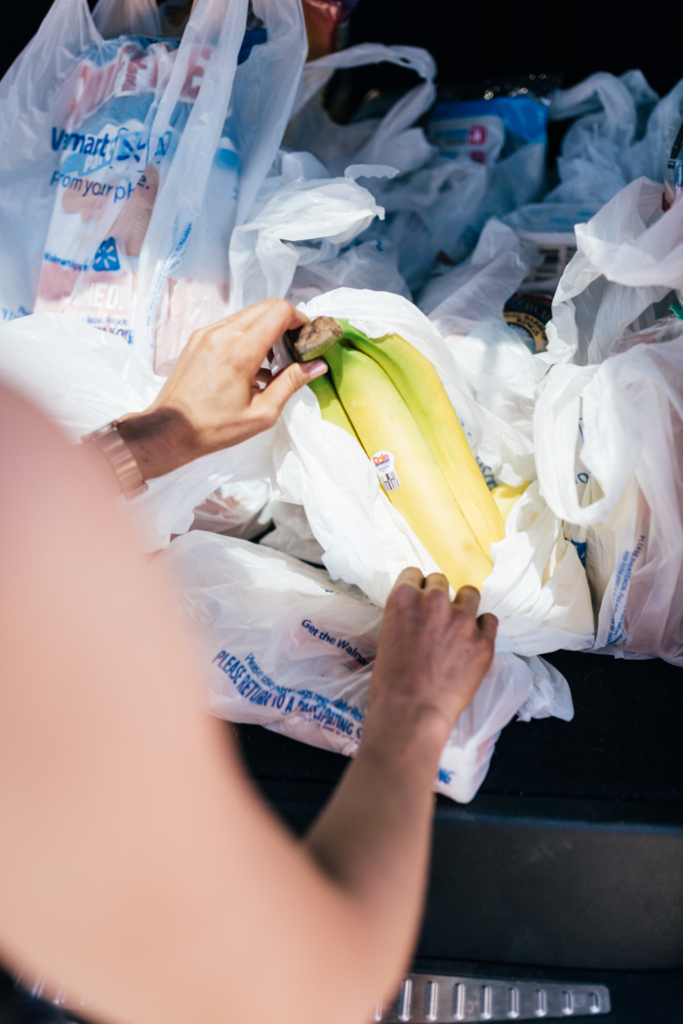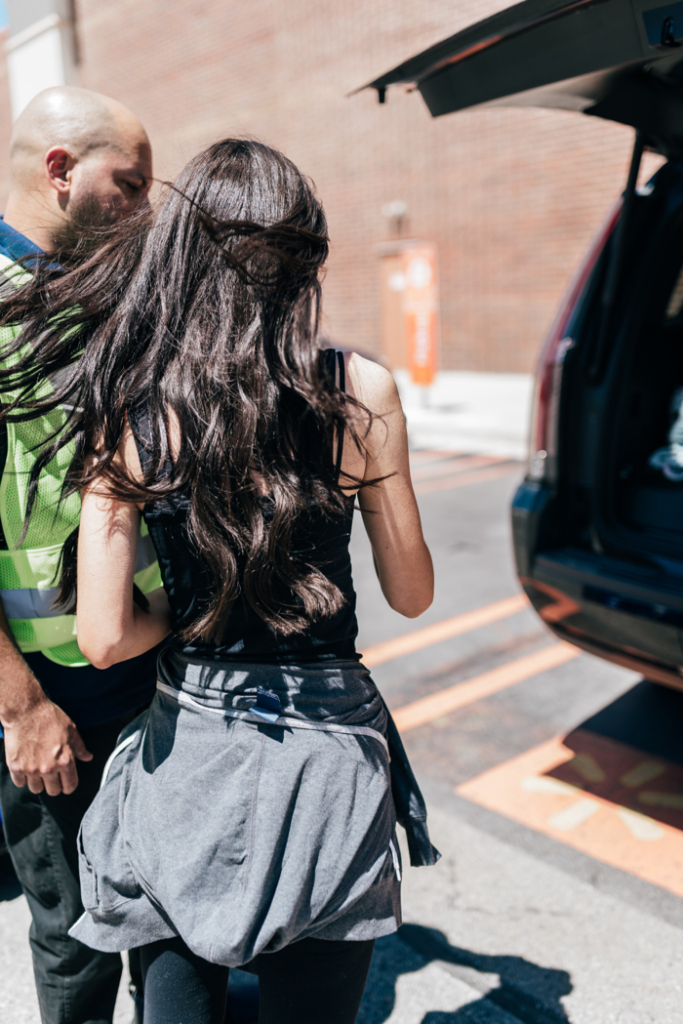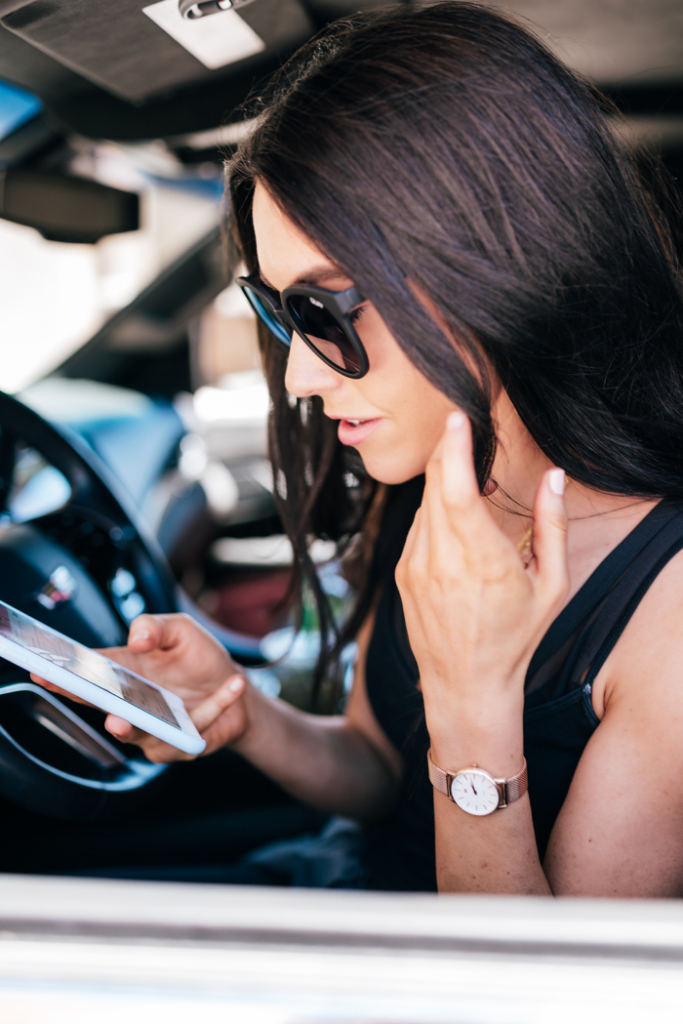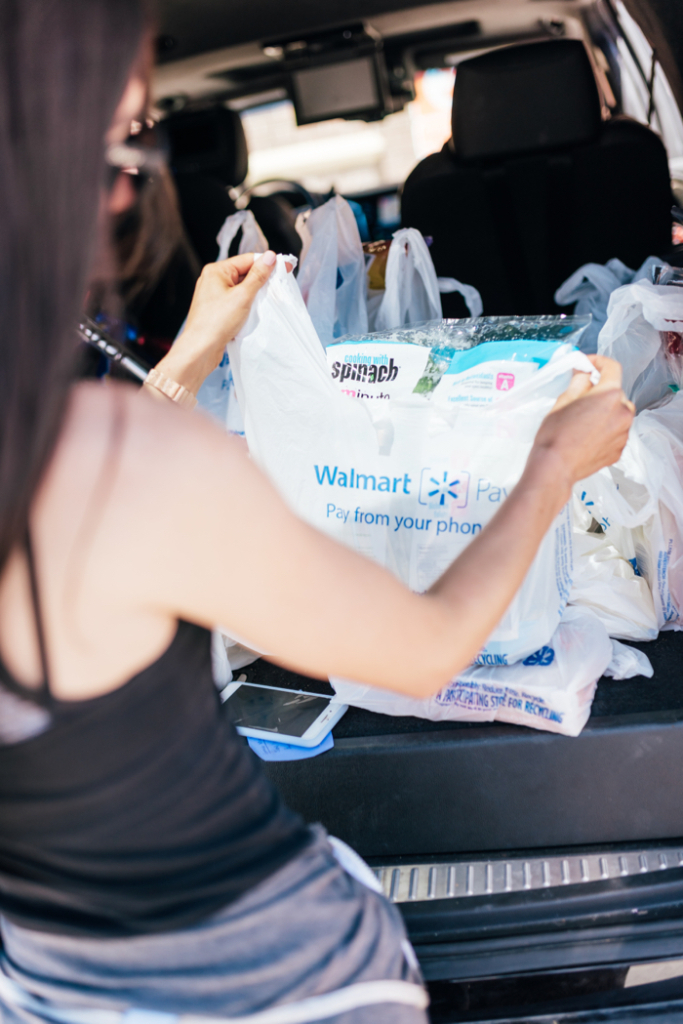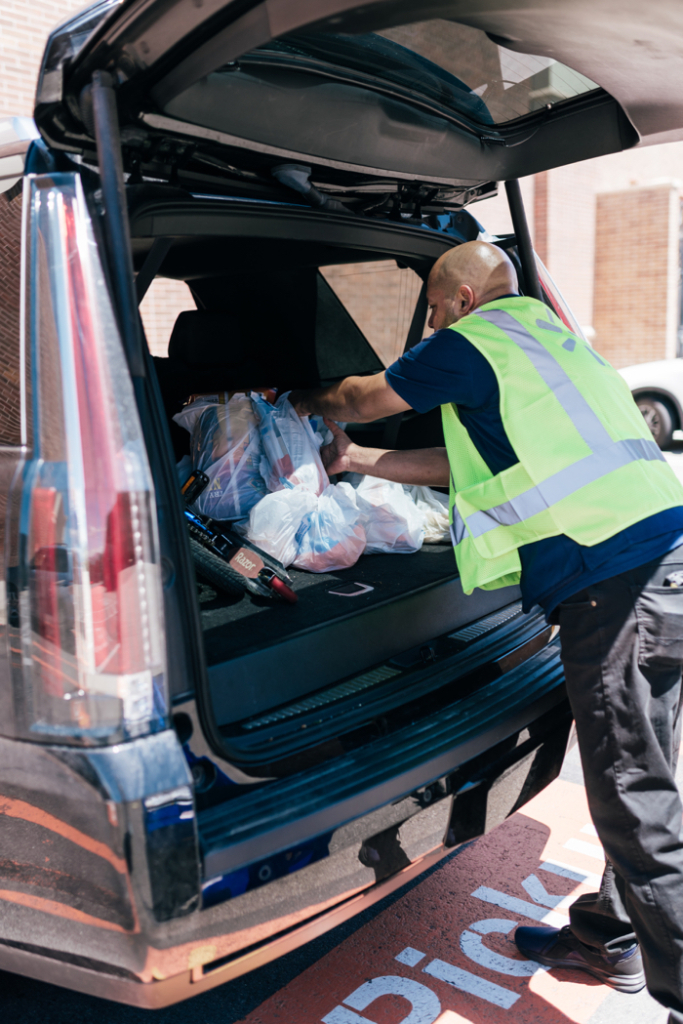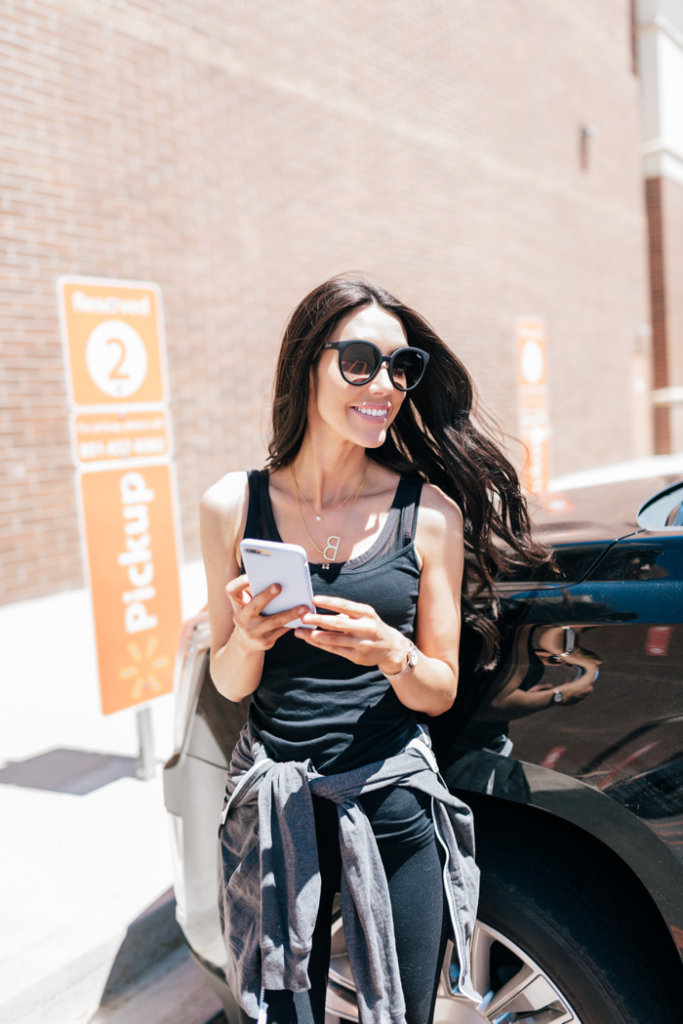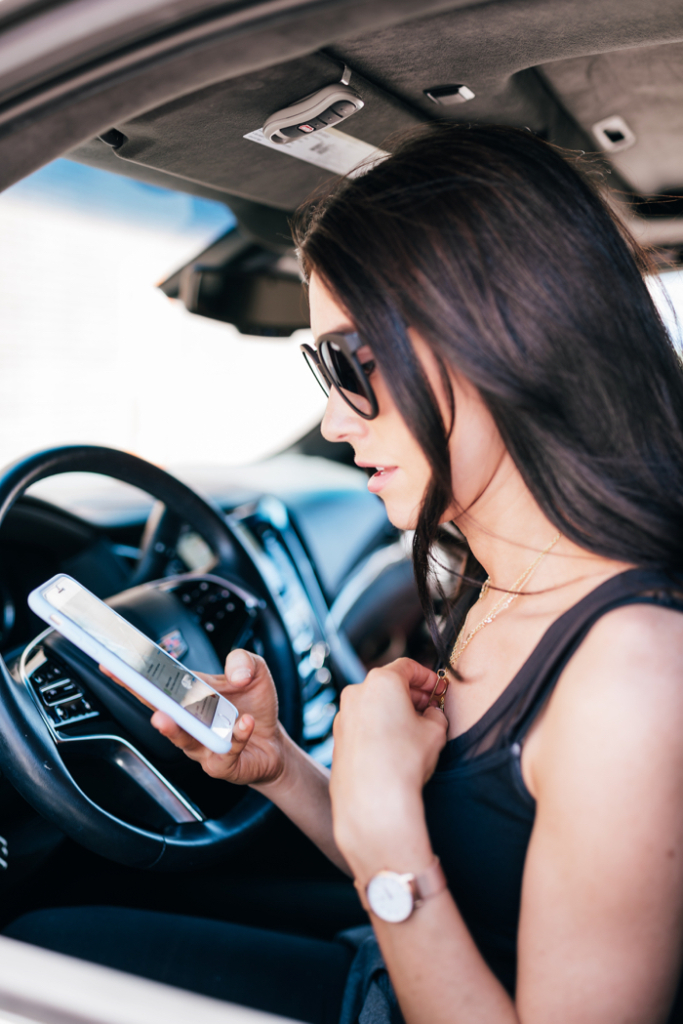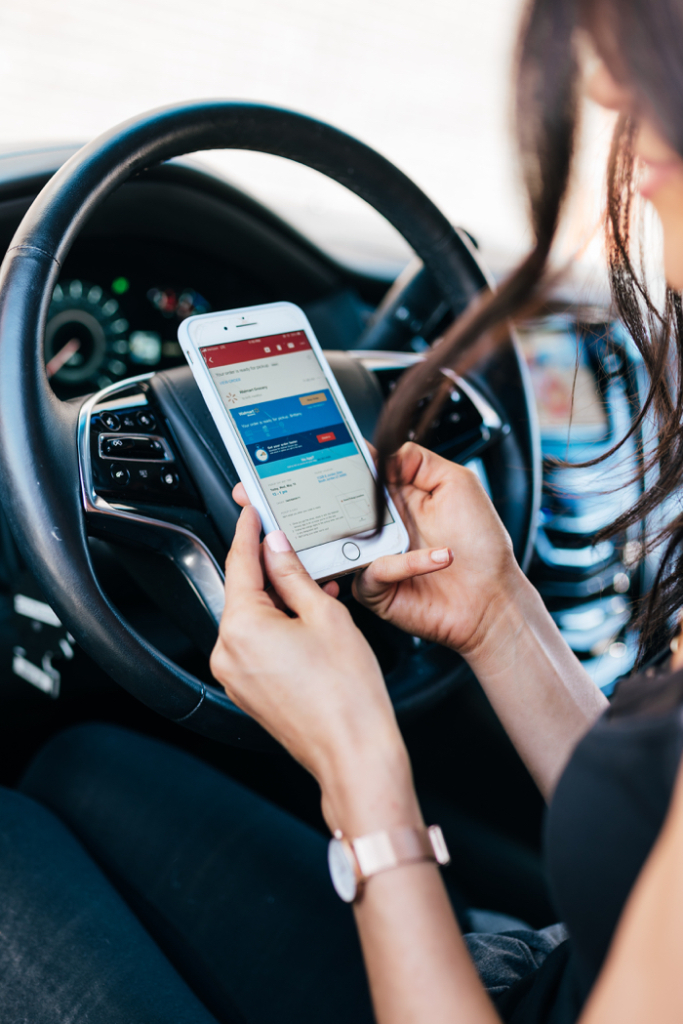 I am always trying to find new ways to simplify my life! Whether it's following a checklist for my day or taking things off my to-do list. I remember the first time someone told me about how you can order groceries online and pick them up. I thought to myself, "Noooooooooooo, that's way too good to be true"! Well, it isn't! Let me totally change your life and tell you about the newly redesigned Walmart.com and how easy and convenient it is to shop for groceries online and pick them up at your nearest Walmart store! It seriously is as simple as going to their website and adding groceries to your cart. For me, this is an absolute timesaver! Bringing my babies to the grocery store sometimes seems like an impossible task! Sometimes I only ever need to grab a few things and I put off my shopping trip for a few days because it just doesn't seem worth it to make a trip to the store for a few items!
Mason asked me the other day, "Whoa mom! Where did we get all this food?" I laughed a little and reminded him that when we pulled up to Walmart the nice man brought it out to our car instead of us having to go in. He still looked a little confused but then followed up by saying, "Oh yeah! Ok cool. Can you make me a bagel?". As a momma of 2 growing kids, I feel like I live in the kitchen and all too often feel like I'm offering them the same options because I'm too lazy or don't have time to go to the store. This has honestly stepped up my mom game! Another thing I love + feel you fellow mommas will be able to relate to even more is that I don't have to hear my kids whine for toys, or junk food, or chase them down the aisle. I would feel like I just ran a marathon after taking my kids to the grocery store! I'm telling you this is so much better & easier. You can get everything from food items to shampoo or laundry detergent!
Something that will change your life, even more, is the fact that you can order groceries and pick them up THE SAME DAY. Yeah!! You heard me! It's amazing. The newly redesigned Walmart.com launched May 7 with so many new features that make ordering online a total breeze! Some of my favorite features are, Quick, Easy reorder, Pickup Today and Grocery Pickup. Thank you, Walmart for changing the grocery game! Shopping at Walmart has been something I've been doing for years, you really cannot beat the every day low prices! Now, with the newly remodeled site, I'm able to add items to my cart here and there and order when I am ready. This is great for me because I feel like whenever I go to the store even when I write a list, I end up forgetting a few items and of course, buying things that I didn't need in the first place! It is the easiest thing ever! You simply place your order on Walmart.com which is so simple to use! Choose a Pickup Time, Pull Up to a Pickup stall, and text/call them to let them know you're there.
This might just be one way to simplify your life but I'm telling you, you'll thank me later! The redesigned Walmart.com offers a more personal experience on their website and who can beat free 2 Day Shipping on select orders of $35+! I'm linking some of my things I love to have on hand at all times! I'm excited to hear your stories about how this service has helped you guys!