This post is a paid promotion by Fisher-Price, and all opinions are my own.
Thomas & Friends™ Wood Track & Engines
I'm so excited about this post because it's something I often get asked about. What are some of my favorite toys for kids? Thomas & Friends™ Wood Track & Engines has always been #1 on our list! So when Fisher-Price wanted to work together on their Wooden Train Sets, it was a perfect fit!

Ever since Mason was young he has absolutely loved Thomas & Friends™ Trains! I'm not big on screen time or technology when it comes to my kids. I like to see them playing with quality toys, building things, and using their imagination! That's where our Thomas & Friends™ Wood Track & Engines come into play! These are fully painted, premium beech wood engines!
I love them because my kids will play and build a track for hours; plus, the characters look exactly like the characters from the show! It gives them so much confidence to see their work come together and it's something they both love to play together. I cannot tell you how many times I have walked downstairs and there were Thomas the Trains and tracks everywhere! It makes my heart so happy to see the joy in their faces and how much fun they are having!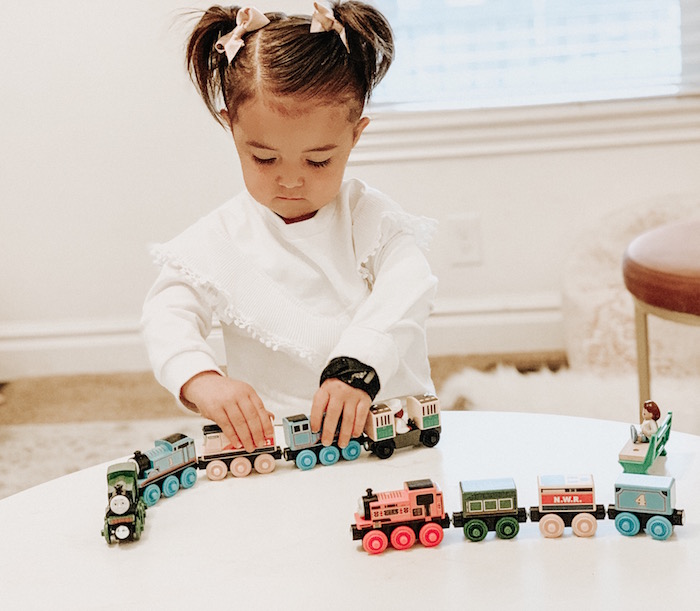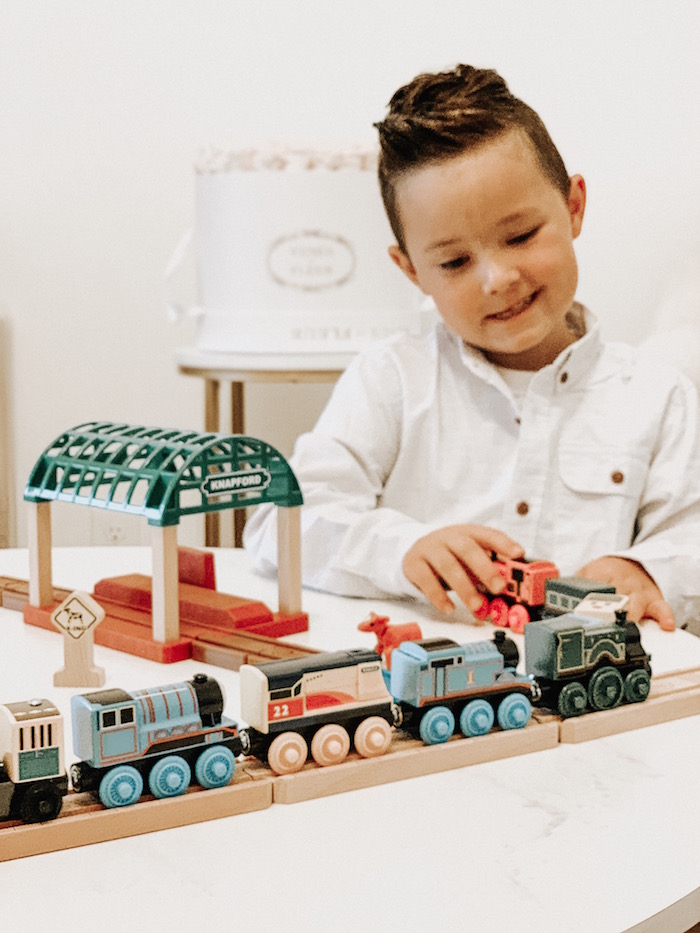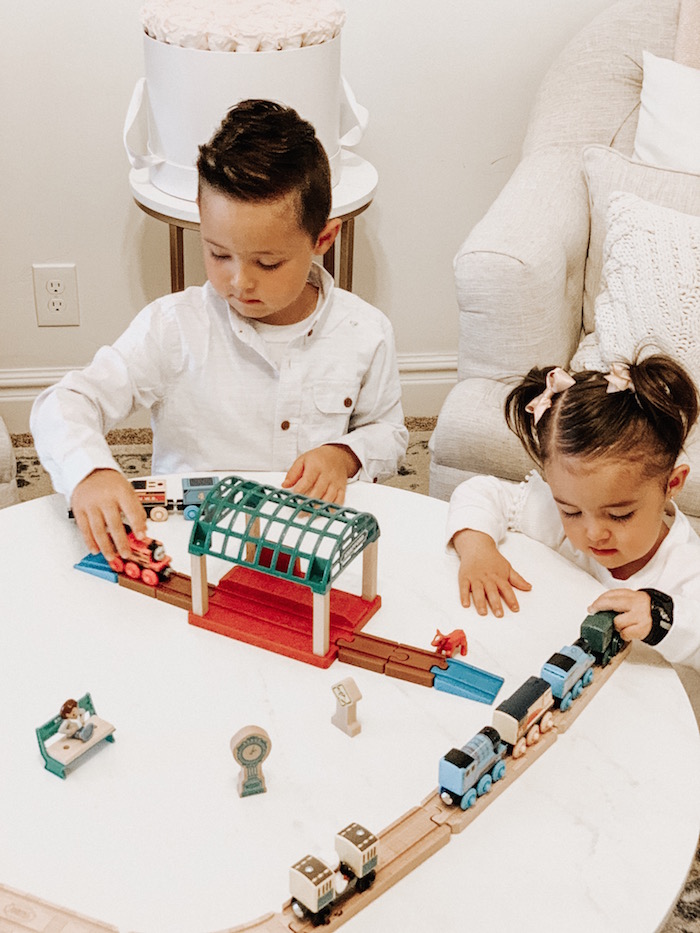 It's The Simple Things
Nowadays, I think there is so much noise in the world that kids can easily become over stimulated. They have so many gadgets at their hands that gives them instant gratification but after a while, they become numb and bored. That's why I always push my kids to use their imaginations, to build things, and have fun with toys!
Some days my house has toys scattered about for hours but the smiles and laughter I hear coming from Mason and Monroe are so priceless! Thomas & Friends™ Wood Track & Engines is always their first go-to toy! They will build tracks from the front door to the back. They will line up little cities, little ice cream stops, all the cute things you could imagine and just play away!

So many studies have shown that imaginative play is so important for kids and their development. They need to be using their minds along with the fine motor skills & creativity in order to grow. These skills help them with other things down the road such as impulse control, creativity, and handling their emotions.
Often times we go running errands or go to dinner and Mason will ask to bring a toy. I always let him bring one or two smaller toys and without fail, he always grabs two of his
Thomas & Friends™ Trains
 – Thomas and James. I love how they are small enough (perfect for little hands) to bring with him out and about. Monroe will usually follow suit and they play trains while we are at the store or waiting for dinner. It's the perfect toys for young kids!