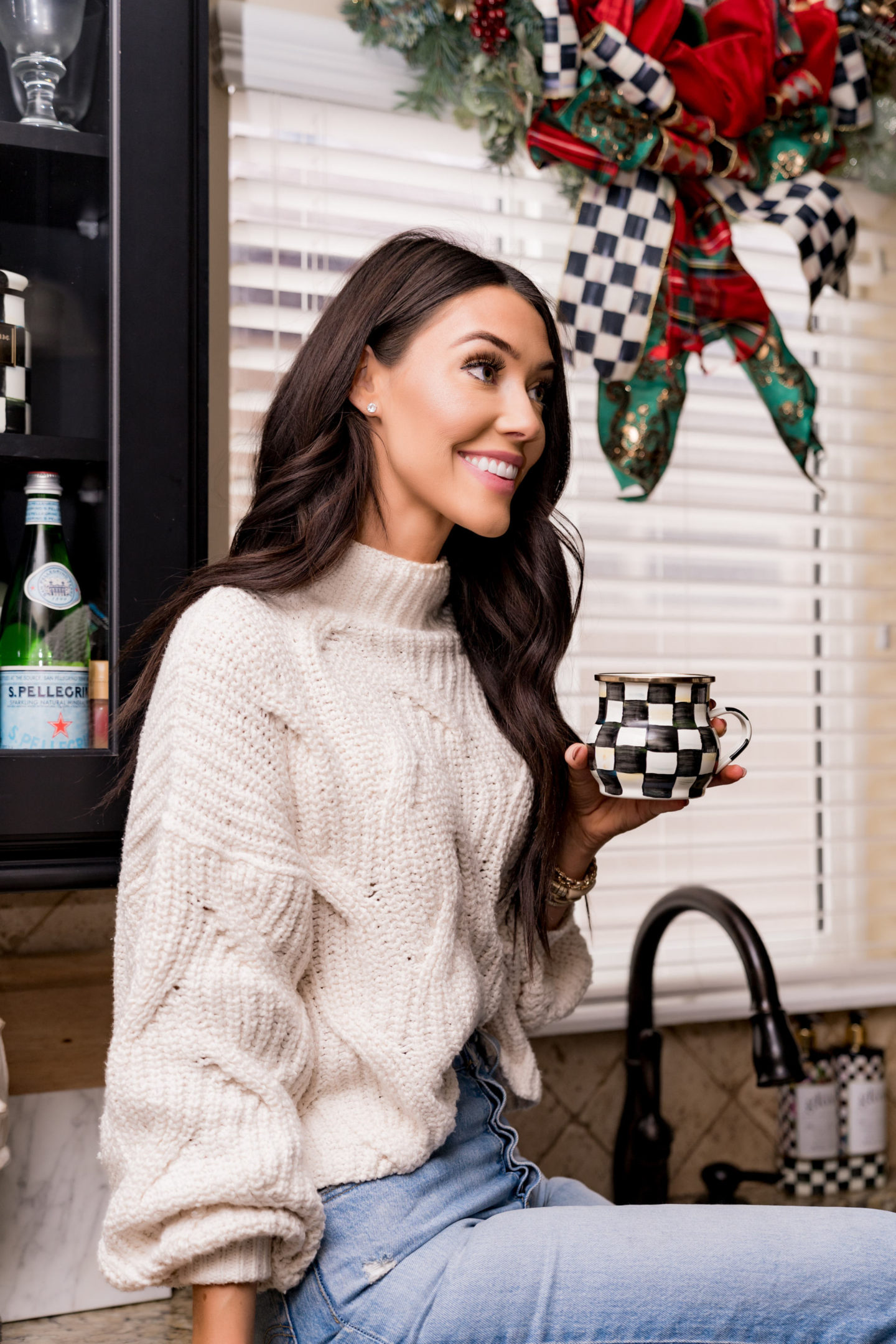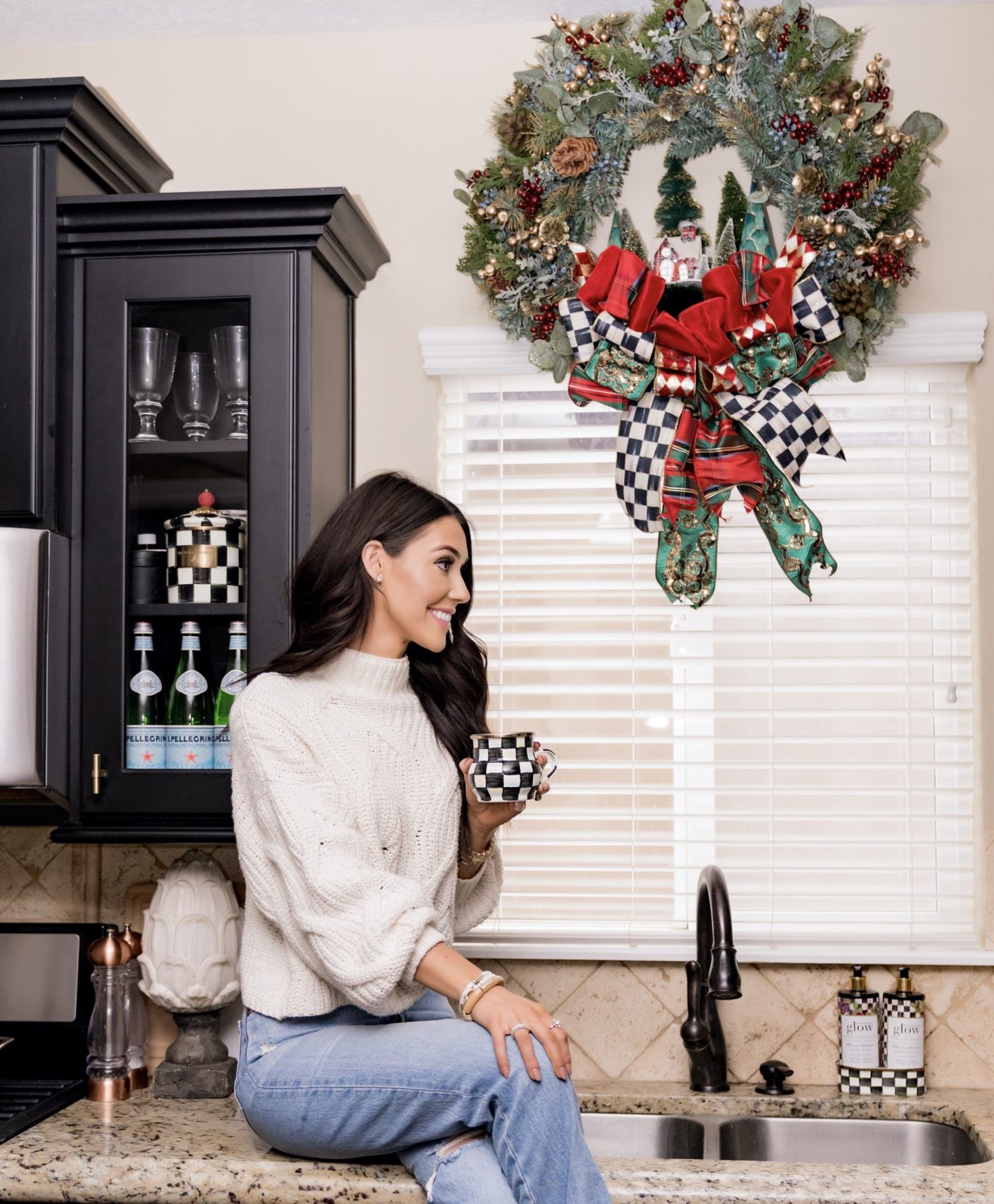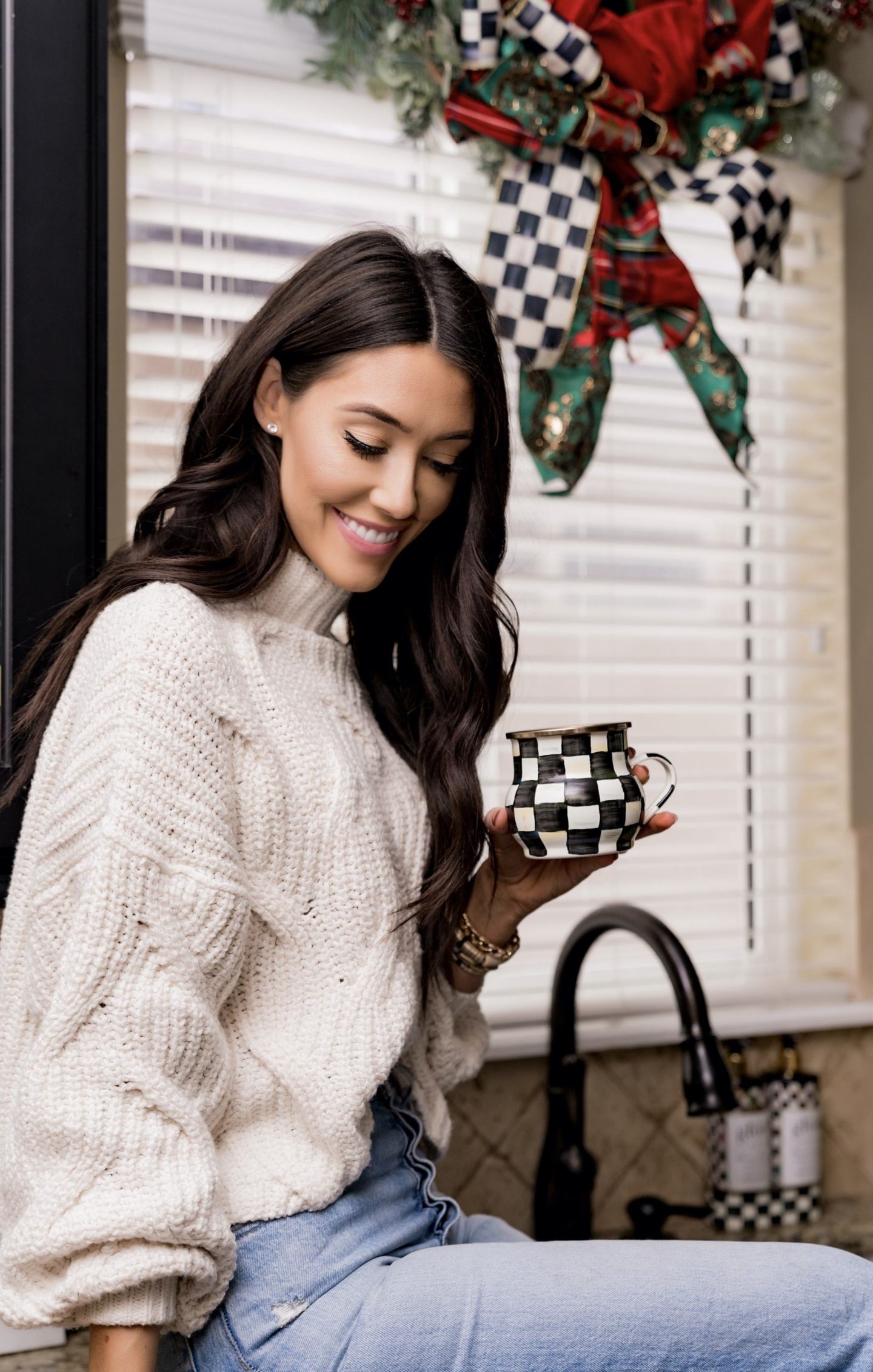 So excited to be sharing this blog post with you guys. I  have drooled over MacKenzie-Childs pieces since I  was a little girl. We had a special plate that we always dubbed the "Cookie Plate" and it just happened to be MacKenzie-Childs. The memories that one plate held, the yumminess, and the tradition it stood for all rushed back as soon as my mom would take it out of the cupboard. Now moving forward 15+ years when I  had the opportunity to work with them all those same feels rushed back.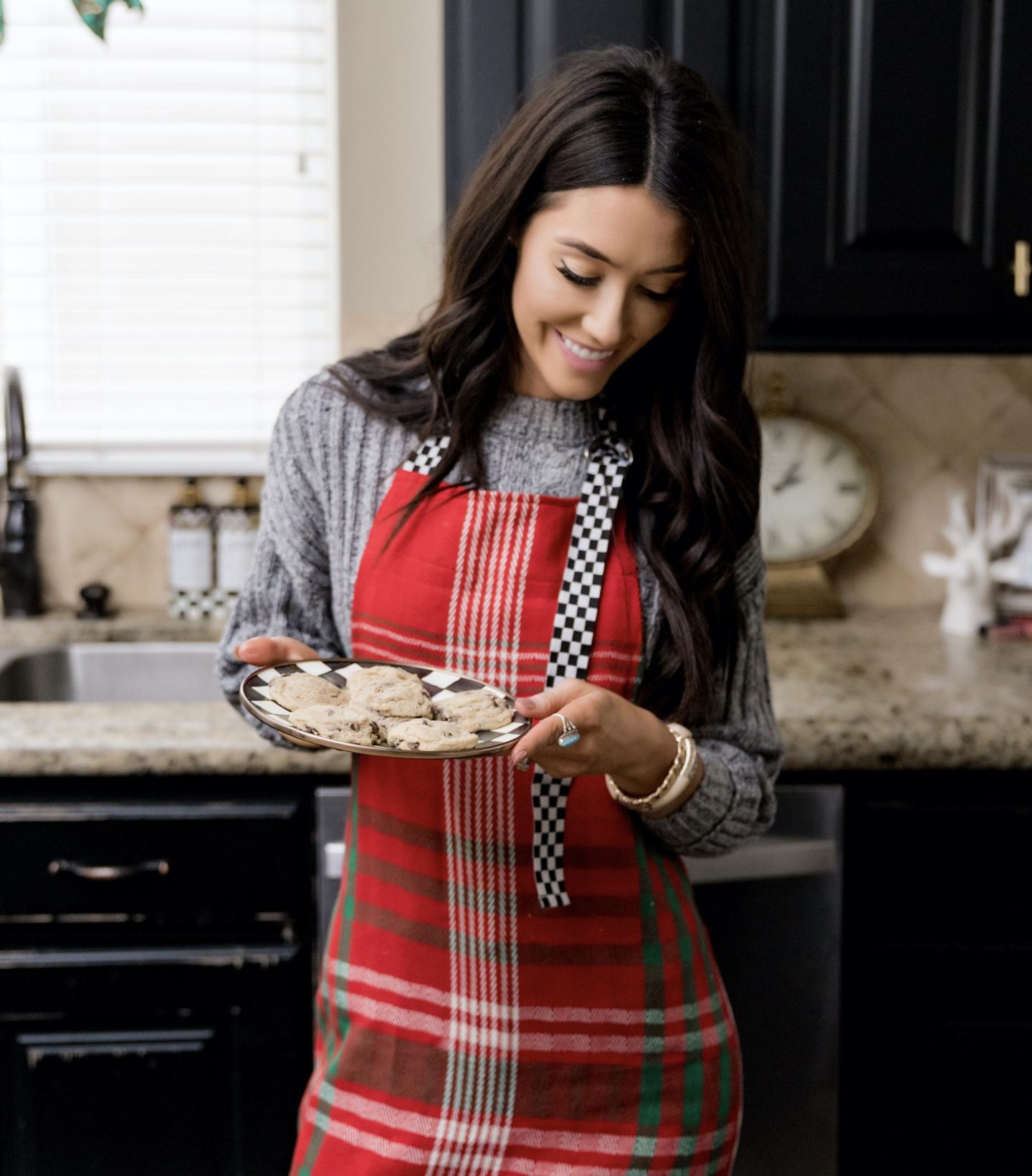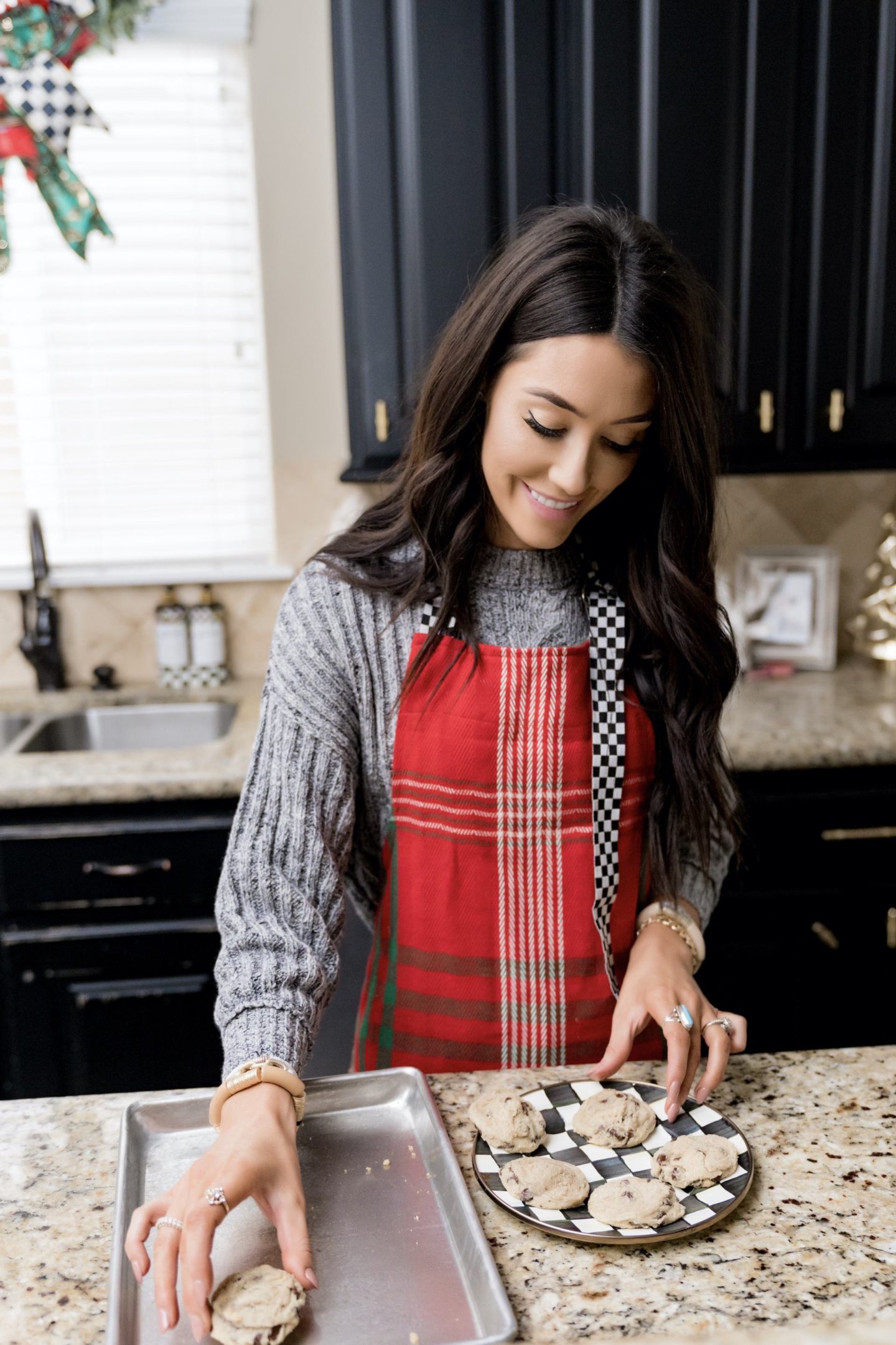 Not only does MacKenzie-Childs make the MOST gorgeous pieces for all over the home the brand itself has so much soul + heart. I'm sure you guys remember a couple weeks ago I  was fortunate enough to attend a virtual workshop with them and learn more about the company. I  was so impressed by the love each member of MacKenzie-Childs had for their brand and the consumers. Their mission is make beautiful pieces that carry memories, traditions, and brighten up the home. I'm sharing some of my favorite pieces throughout this post. Pieces that I  not only use daily but also ones that hold our family traditions + recipes so the kids know when I  bring out the Courtly Check Plate that means fresh chocolate chip cookies.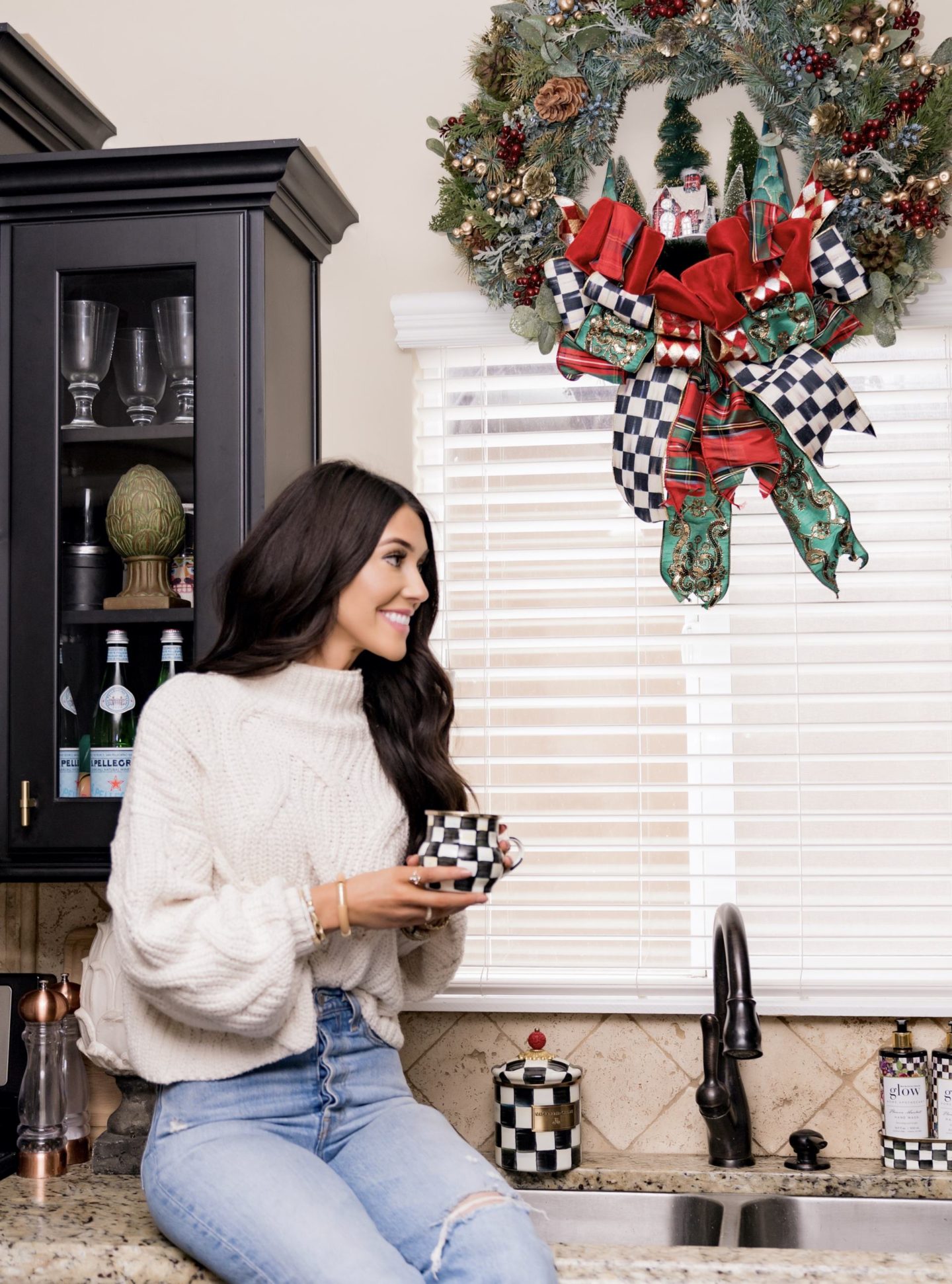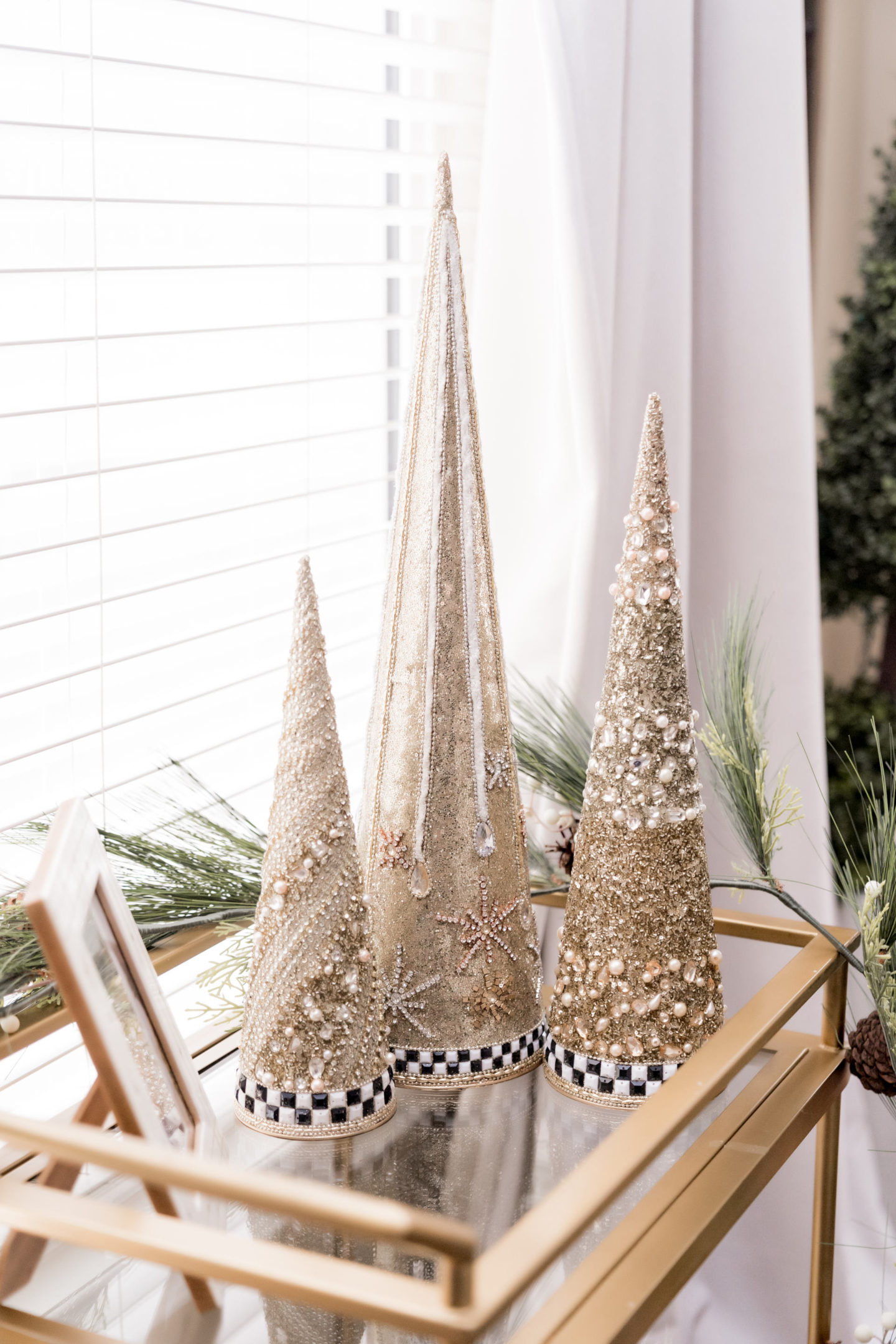 If you're a new comer to MC or have been a fan for awhile my suggestion is to always start in the kitchen. Whether you are an avid cooker or a newbie their pieces will make you want to cook even more and be in the kitchen. One of my favorite pieces is the 3 Qt. Sautés Pan. I  use it all the time. Not only does it look gorgeous on my stovetop it is so versatile! I  have done everything from boiling pasta in this pan to making a one pot casserole!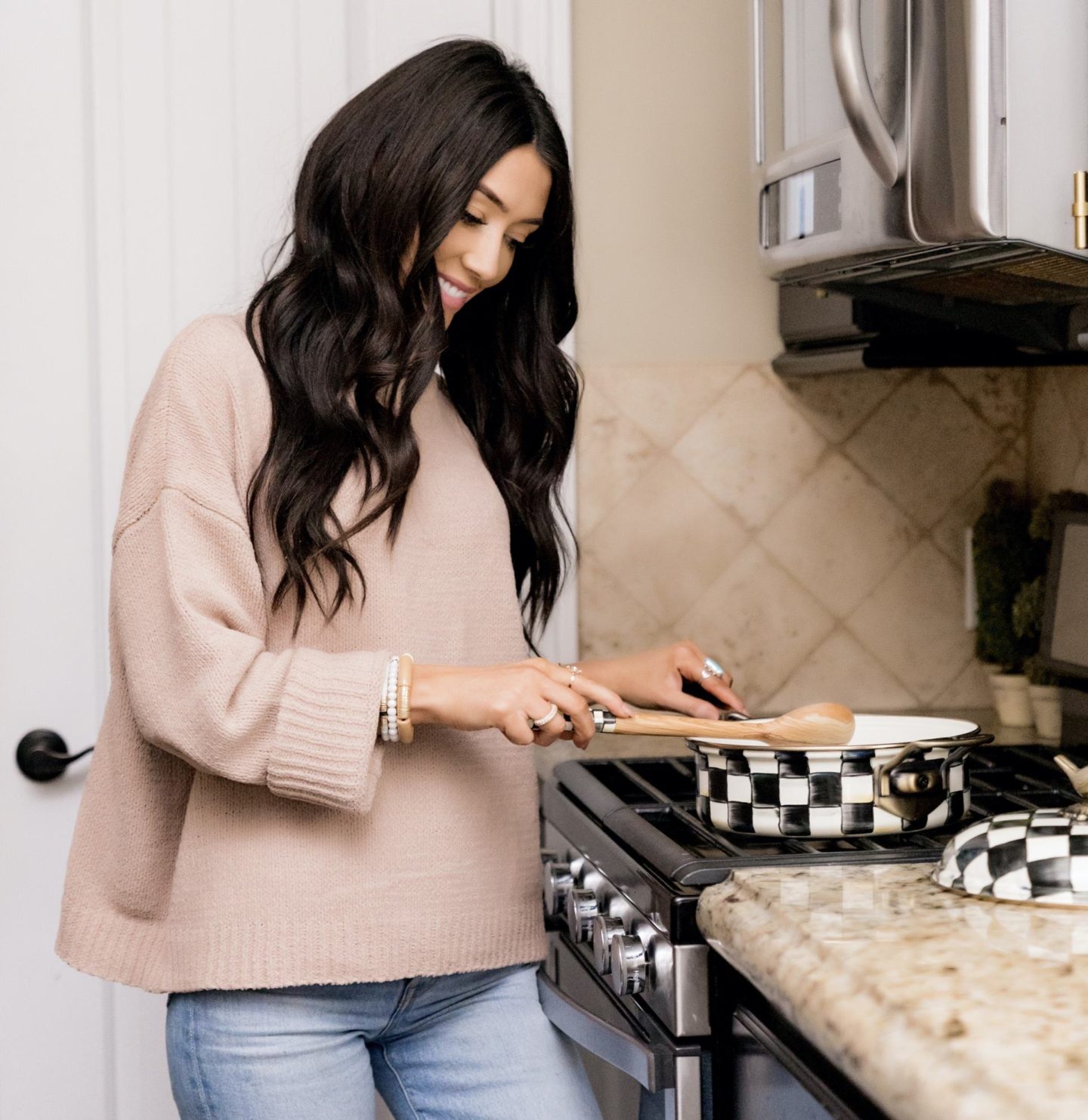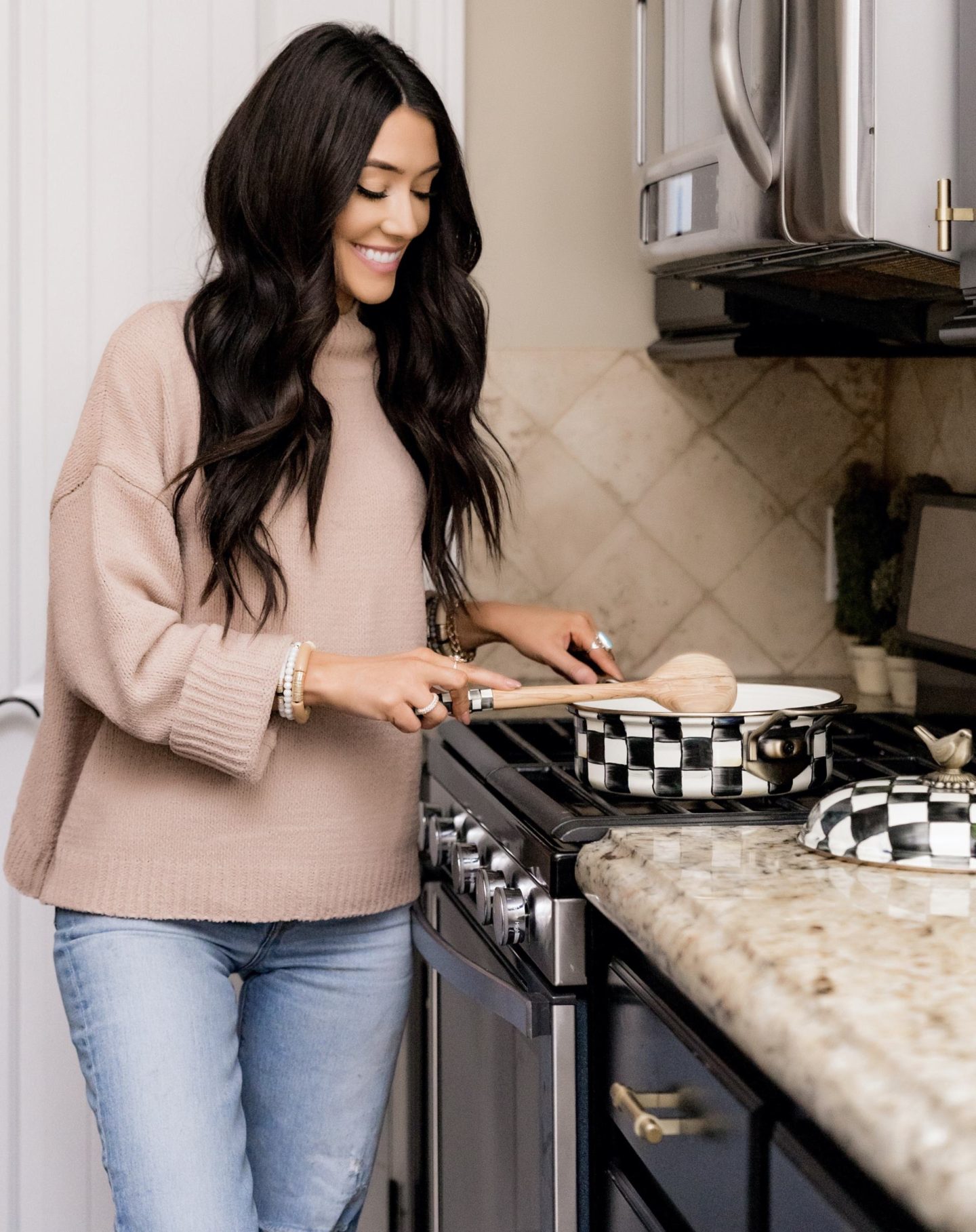 I'm also a huge fan of their Courtly Check Pattern. It is timeless and gives your home a chic little pick-me-up without going over the top. You guys know that every morning I have warm lemon warm and in my courtly check mug. It gets my day off to the right start, allows me to enjoy some peace before the kids wakeup, and I  love using my courtly check mug because it just feels like a little piece of luxury + pamper.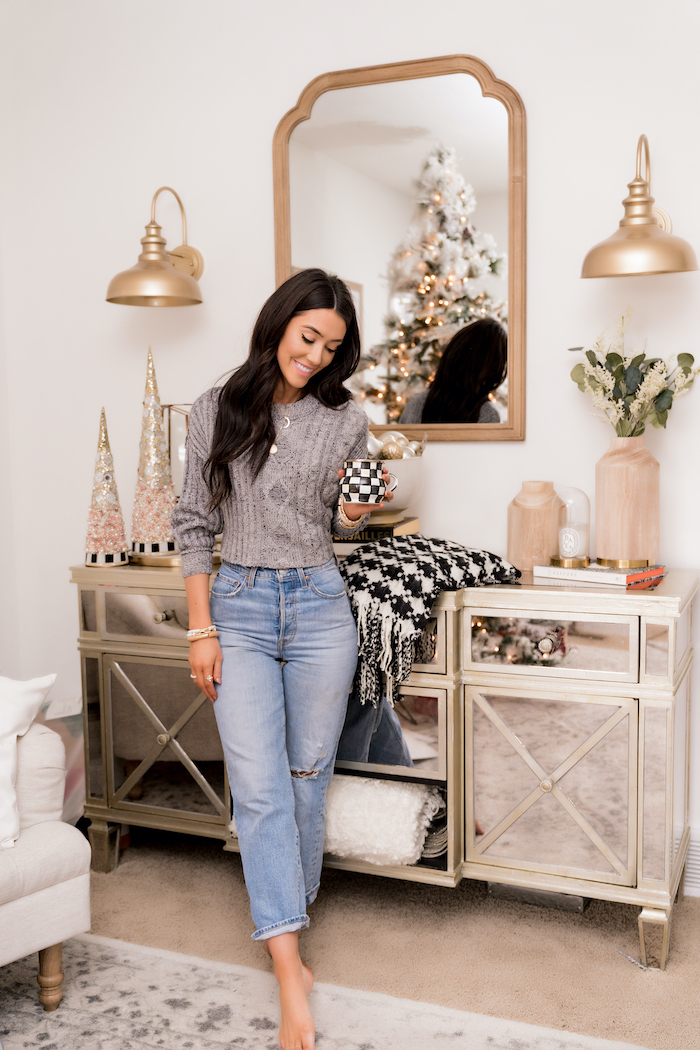 I we also love breakfast around here and every Sunday morning make the same Homemade Buttermilk Syrup that is a tradition in our family. I'm listing the recipe below but it goes so well on pancakes, waffles, dutch-babies, you name it and it's heavenly!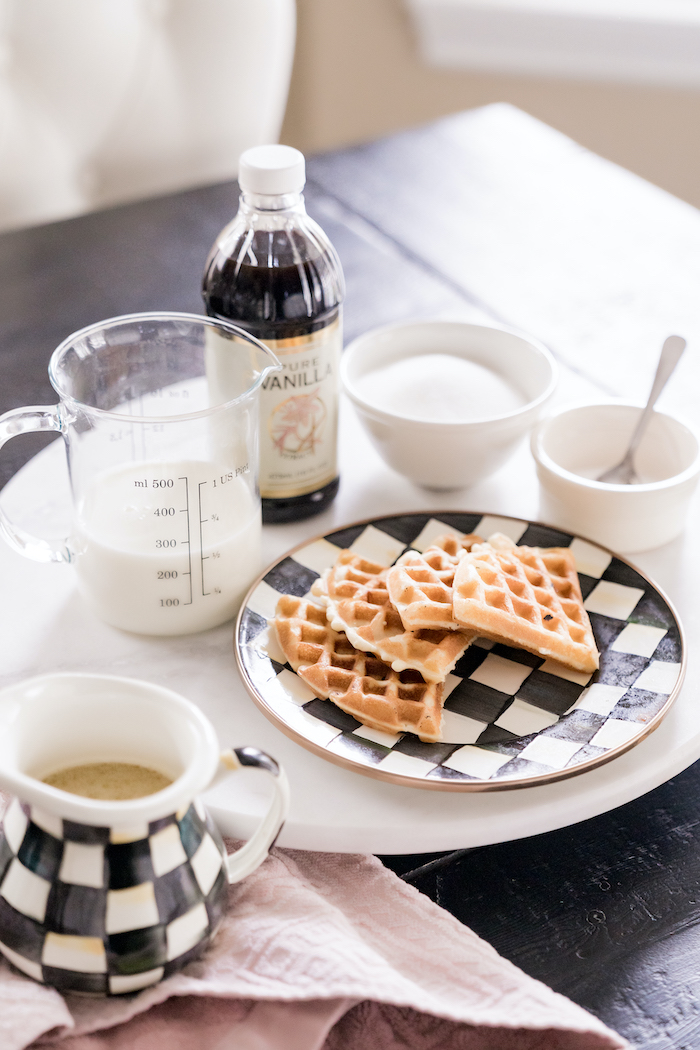 Homemade Buttermilk Syrup:
Ingredients:
3/4 cup buttermilk
1 cup of sugar
1/2 cup unsalted butter (1 stick)
1/2 tsp baking soda
1 tsp vanilla
Directions:
In a medium sauce pan, combine butter, sugar, and buttermilk and bring to a boil.
Once it's at a complete boil, let it boil for 1 minute.
Take off heat and whisk in baking soda and vanilla.
It will foam up during the boiling, and especially when other ingredients are added.
Serve with your favorite pancakes or waffles. Best served warm.
I'm linking a couple of my favorite MacKenzie-Childs pieces below as well as thing which would make fantastic gifts all year round!