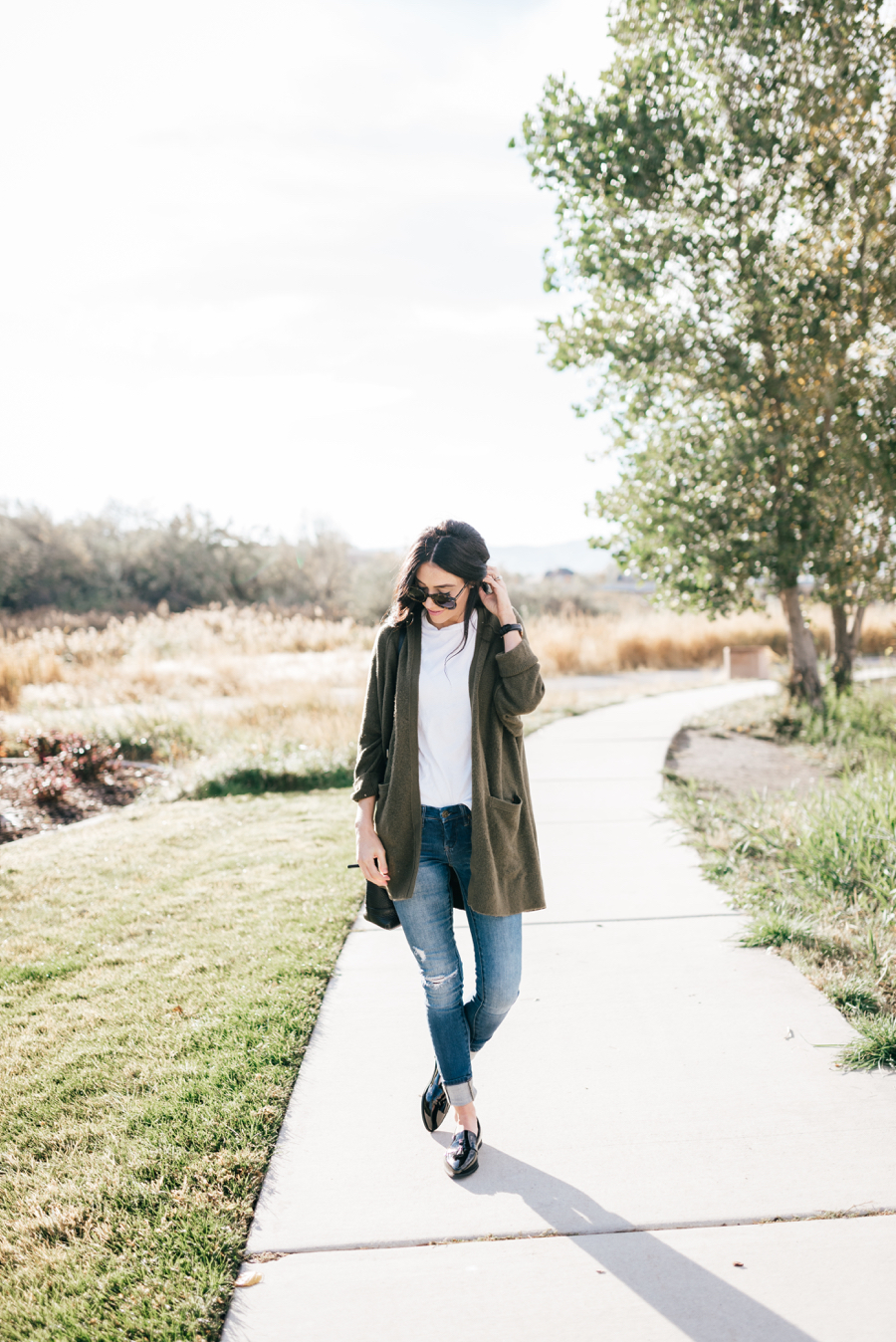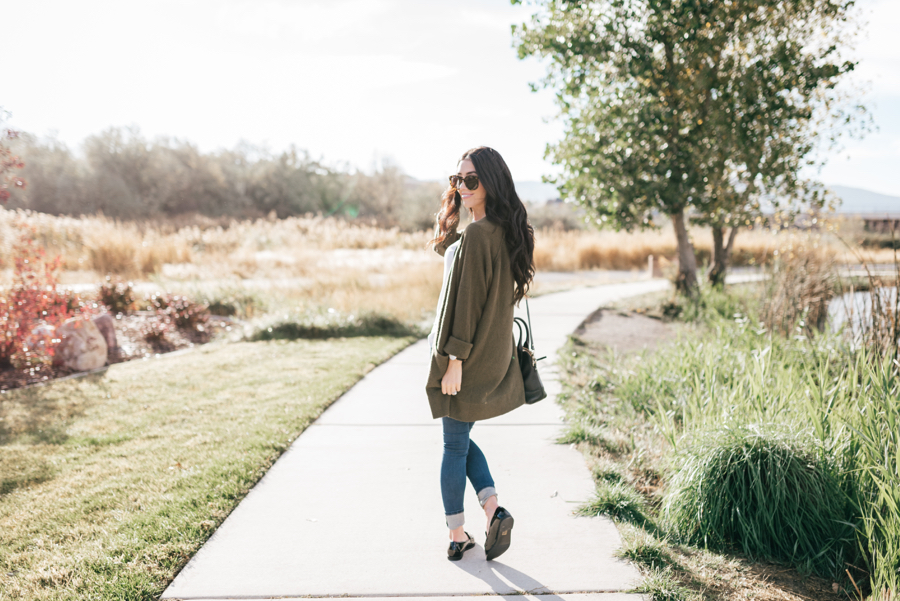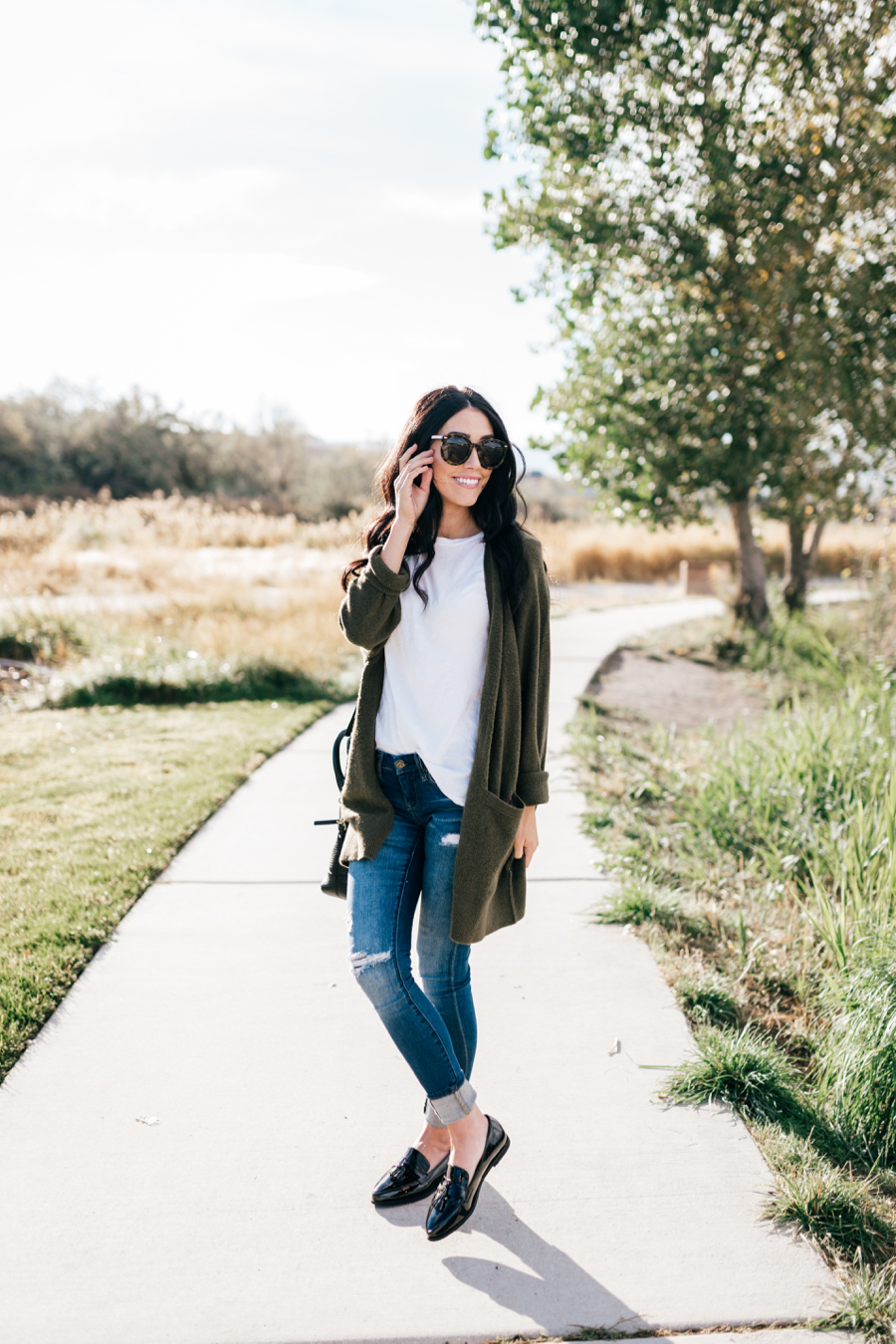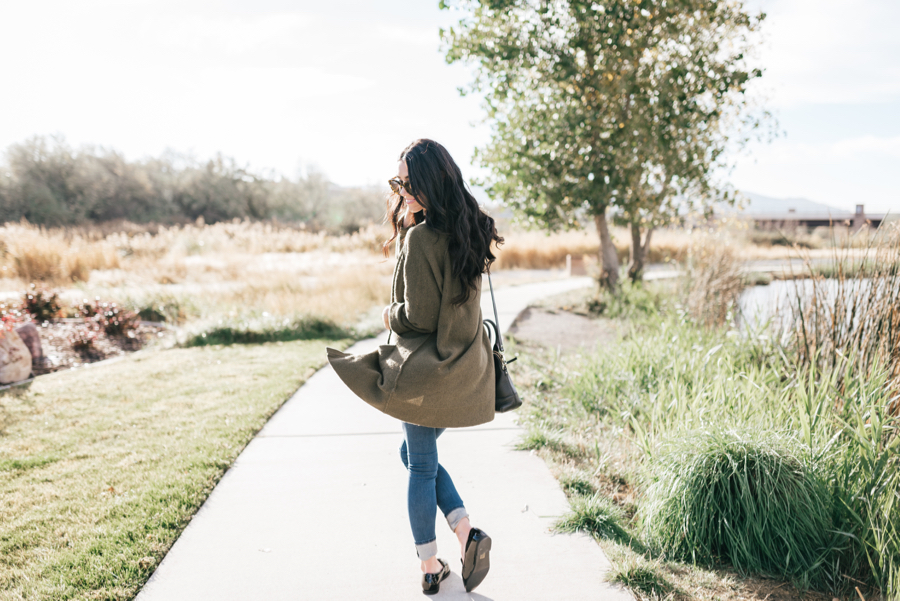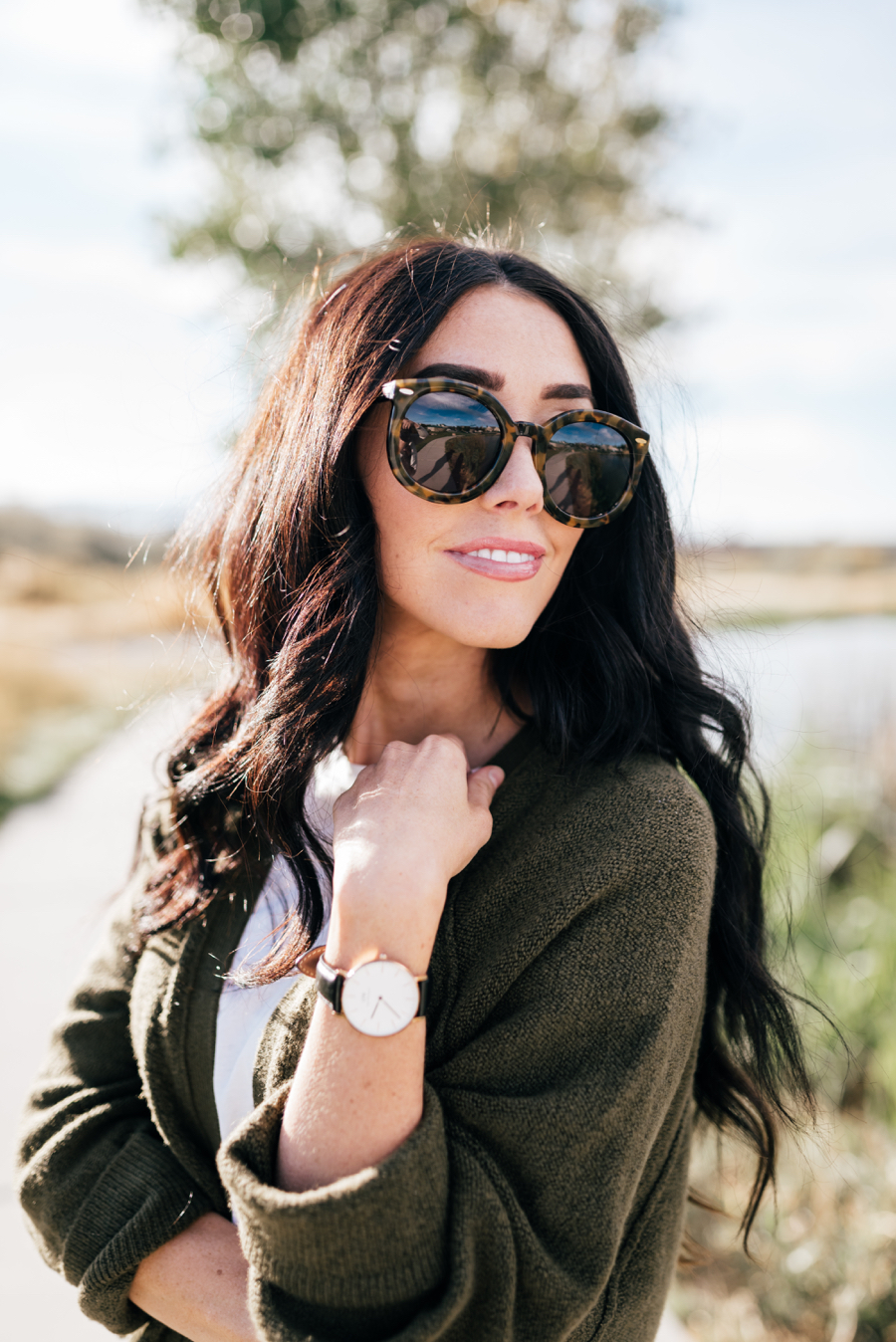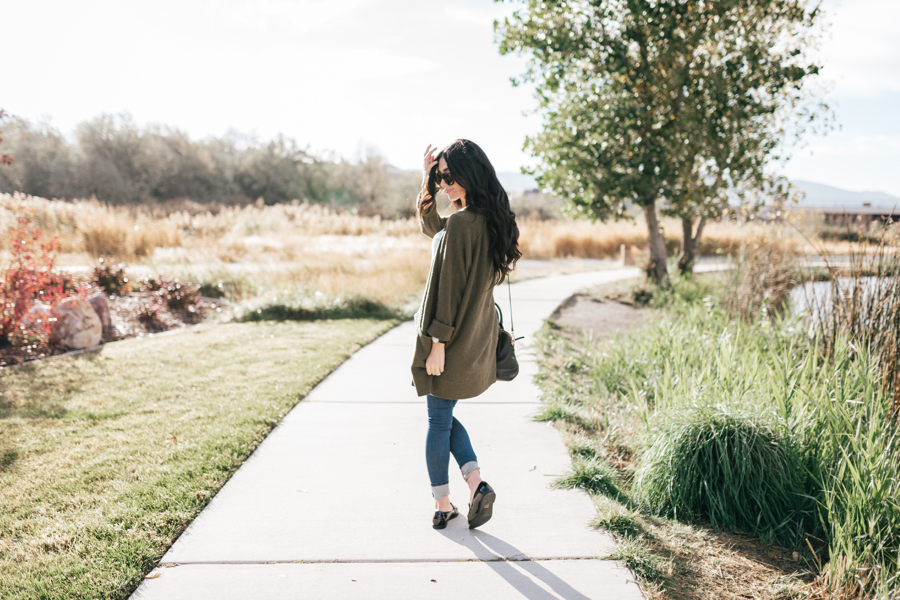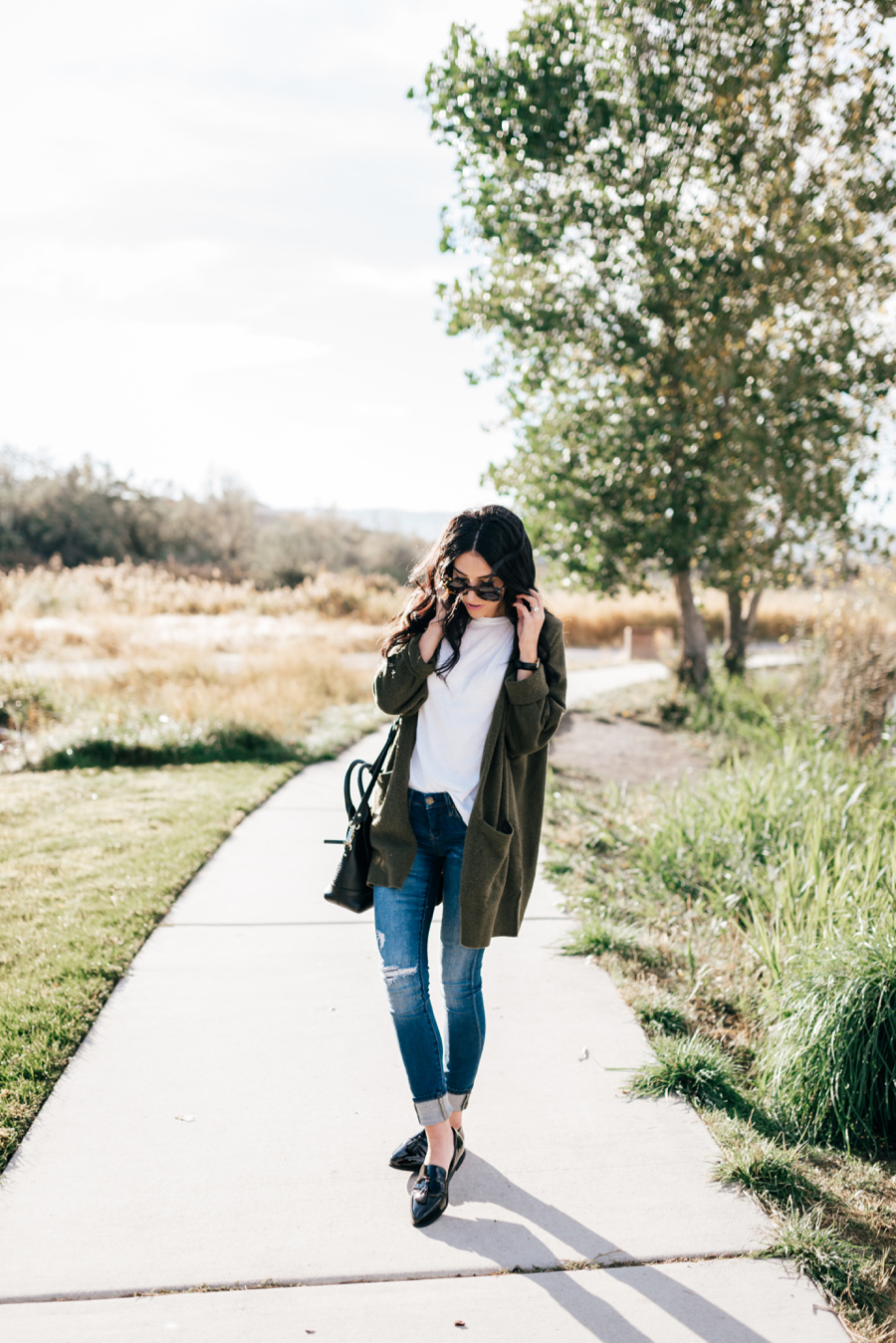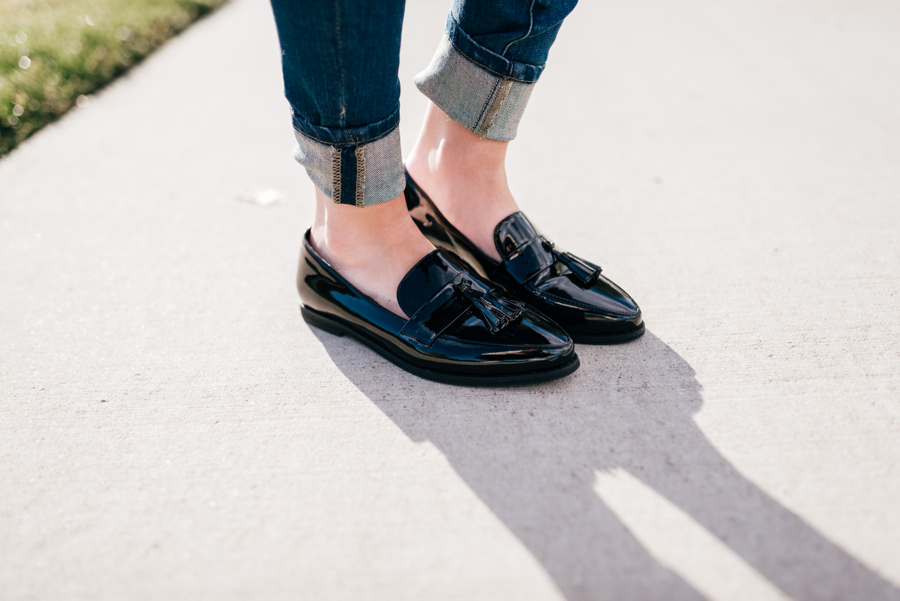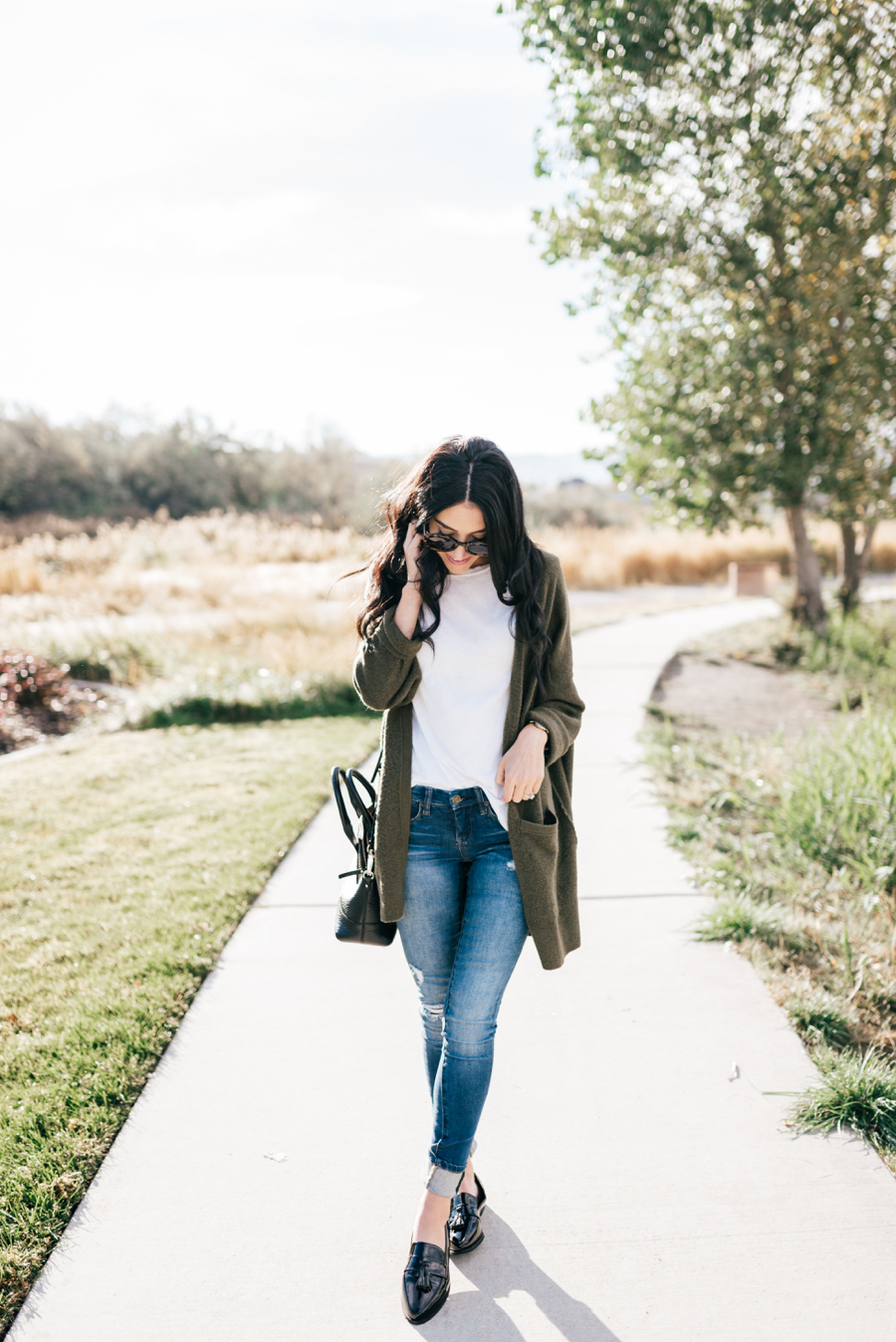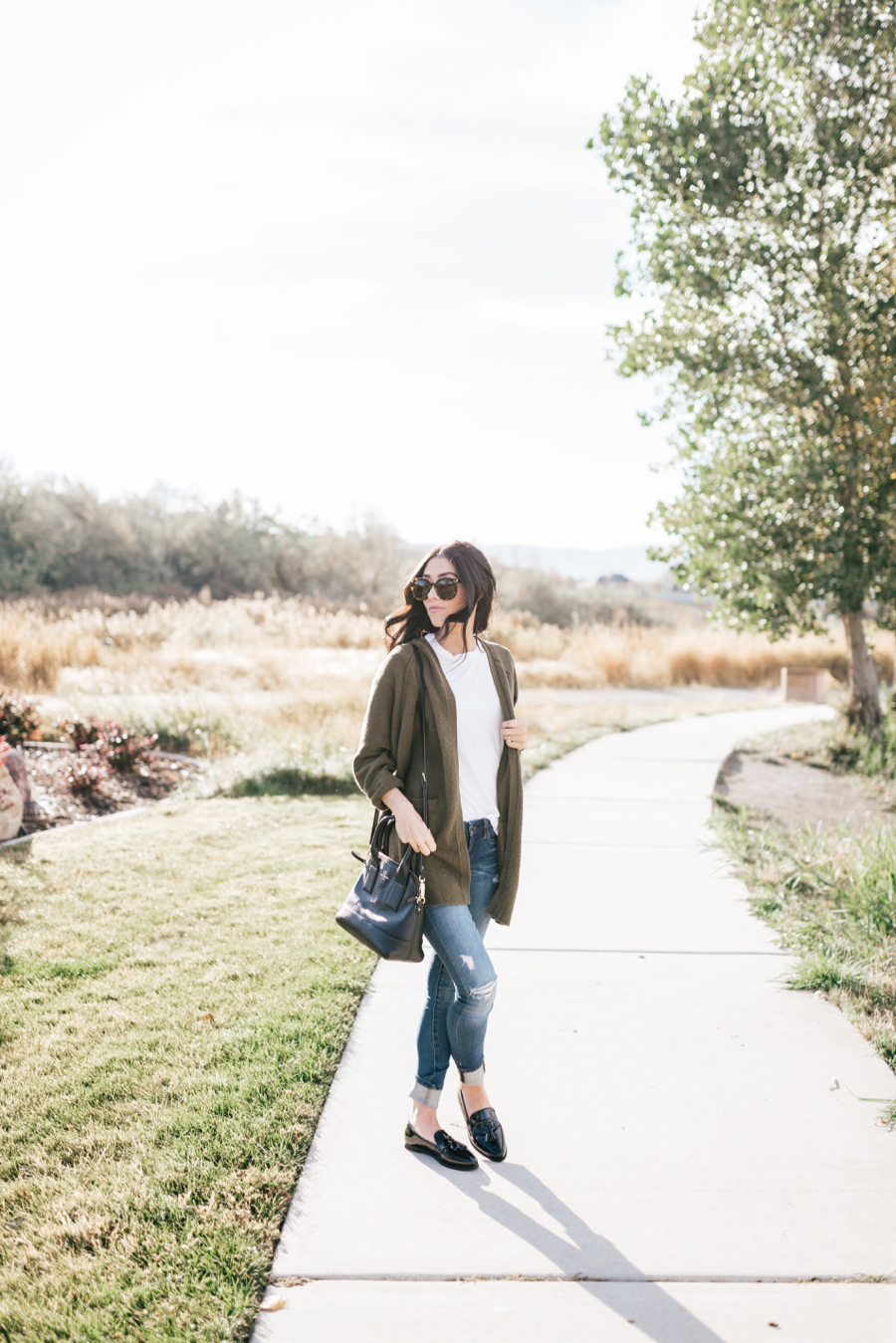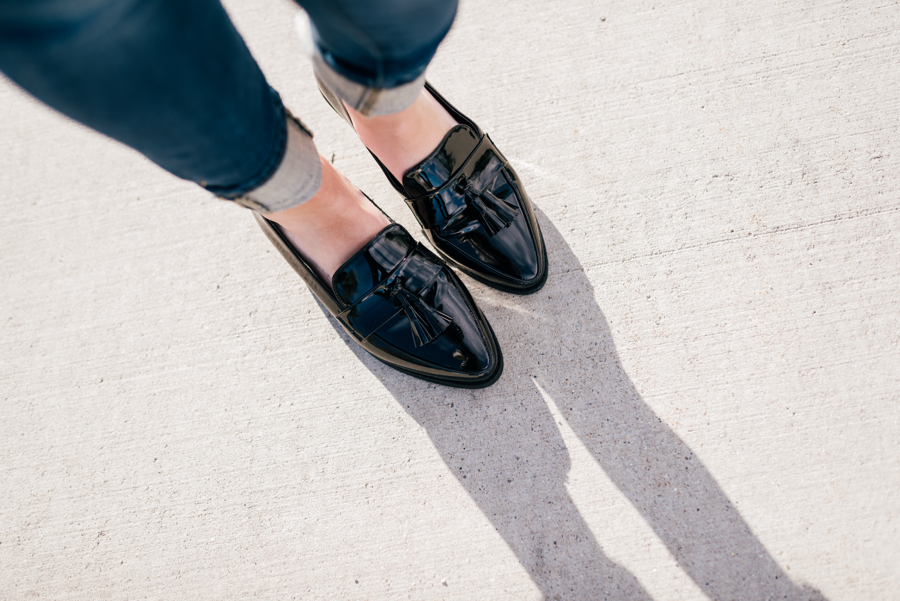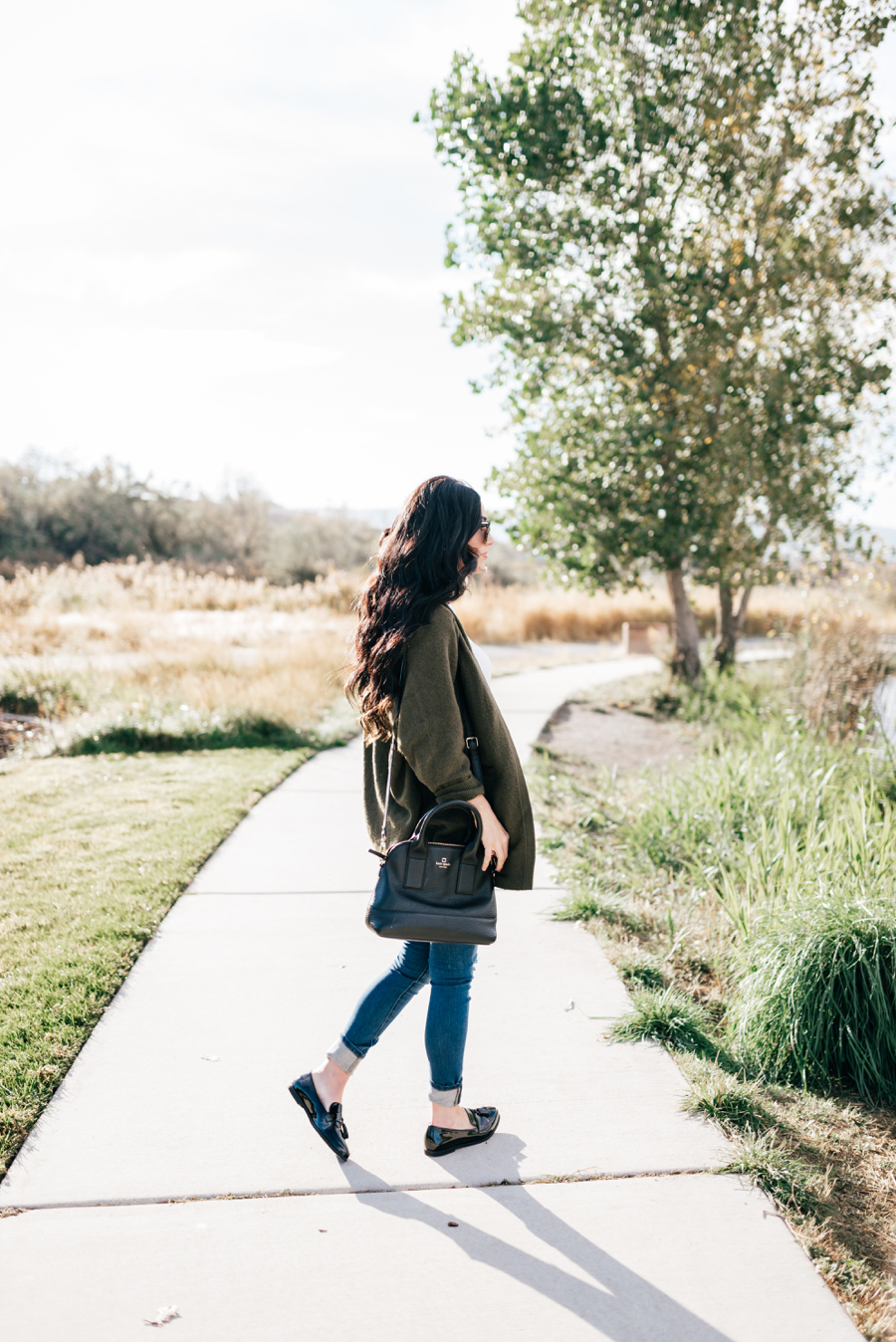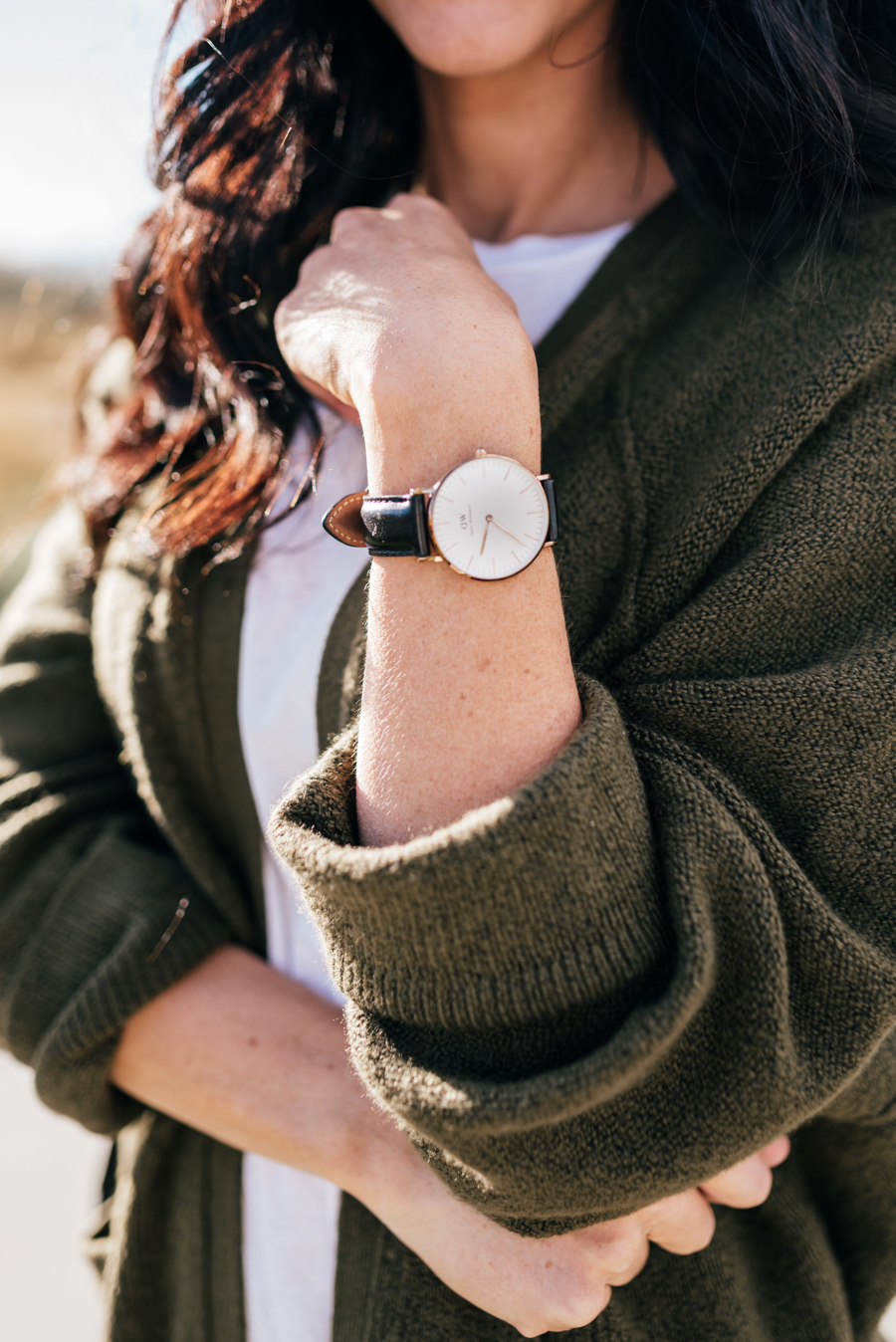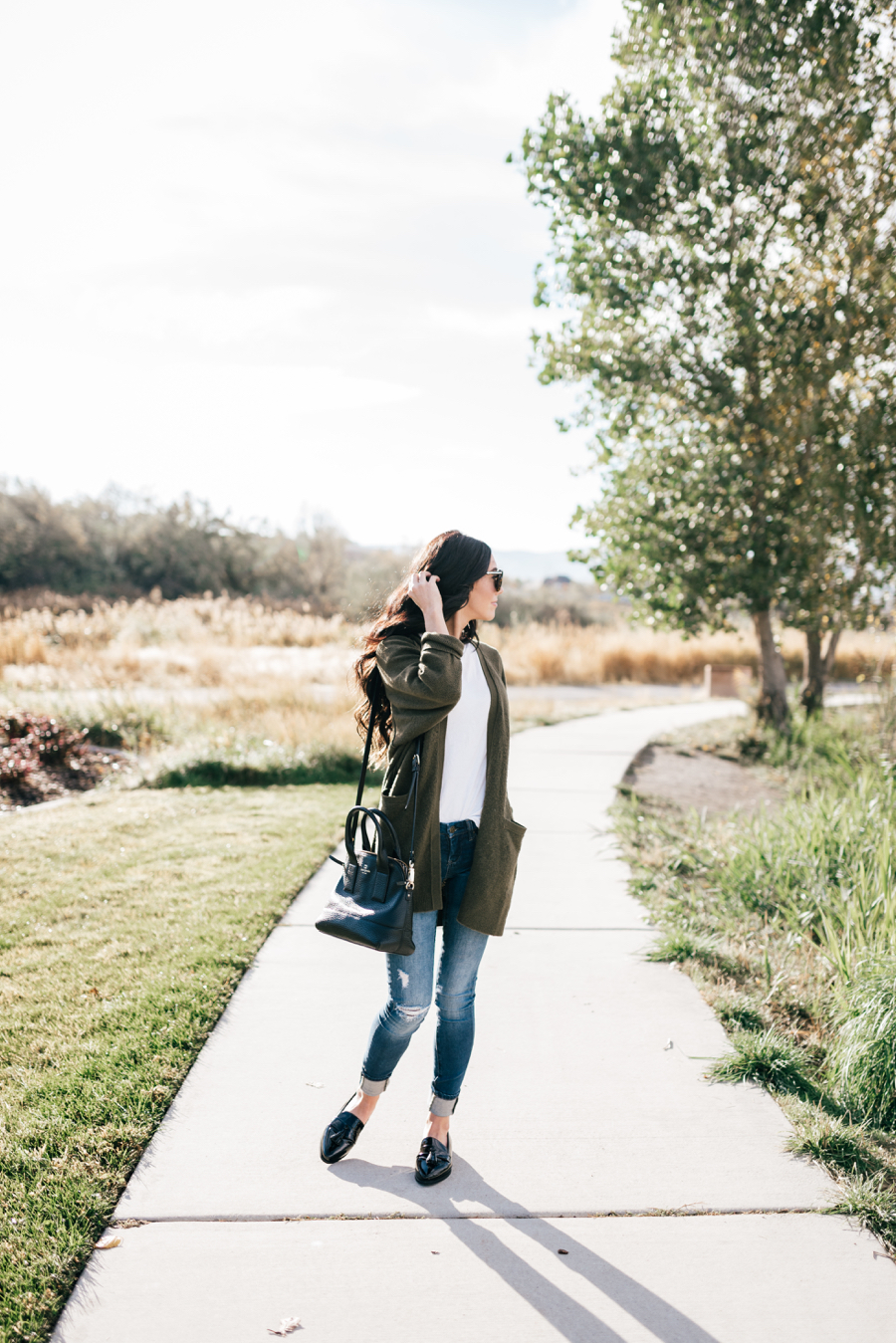 SHOP THE LOOK
Can I simply get an Amen for anything that has the phase 'Throw On' in the title! Hello! Yes! I love a good cardigan. You can count me in for a cardigan during the summer, fall, winter, and spring! I'm one of those people who loves to cuddle up next to something or having something wrapped around me. One a random note (I know some of you will relate) I find that a lot of the outfits or inspiration I pin on Pinterest is with cardigans, sweaters, and cozy blankets! So, this seems fitting! I love wearing cardigans which you can see here. I feel like it's this seasons accessory and I'm all for it!
I had the busiest last couple days! My baby sister got married! Yay! I posted a picture on Instagram. She was the most beautiful bride i've ever seen! She was glowing all WEEK! To see them so happy together was the sweetest thing. They got married in the LDS Temple in Las Vegas (not by Elvis) not that there is anything wrong with that – I'm all game! It was special for us too because that is the same place Trevor and I got married almost 7 years ago ( come January ). Going back with my family of 4 now was so breathtaking. To think about how blessed we have been in our lives together and now to have our sweet little boy & girl. Sometimes it takes little moments like that to put everything into perspective and remember the true meaning of this thing we call, life. I often get caught up in the craziness, the small things, and the less important. I love good weekends like this one to remind me of why we are here, our true purpose, and what ultimately matters.
If you guys follow me on Snapchat (BrittanyMaddux) I explained a little bit but I'm from Vegas. I grew up there and then left once I went to college at UVU. My husband was going to BYU and we happened to be in the same complex and ward. We were around each other for almost 2 years without even noticing one another or meeting. As time went on I dated a lot and then kept hearing his sweet name. I finally had to meet this guy everyone was talking about. Once I met him I just "knew". I know it's annoying when people saying that but it's true. He likes to ask me when I "knew" he was the one and I say pretty much right away. I dated tons and knew what I wanted and what would be a good fit for me. He was calm, gentle, unconditional, logical, and most of all he stood up to me. He made up for everything I lacked. I loved the fact that he could gently tell me "no, I was being ridiculous & what I was worked up about was simply not a big deal". I'm no match maker but guys when you know you know. So, yes going back to where we were married was so special!
Any who, I love this cardigan! I love the color & the coziness just as much! It also comes in a gorgeous navy shade which I might just grab (whoops) can I justify if by saying that I don't have anything navy? No, okay – I'm still getting it. I also love these jeans from BlankNYC you guys know they sell some of my top picks as far as jeans go! Also, THE LOAFERS! Girls! I'm a fan! It's taken my a year but boy have a jumped on the bang wagon and never looked back! I grabbed these from Asos for under $40! YASSS!
I hope y'all had a great weekend! I'm L.O.V.I.N.G. the holidays right now and cuddling my littles ones! The smells, leaves, pumpkins, food, and spooky movies have taken over! Thanks for all your sweet love and support!
XOXO
SHOP THE LOOK