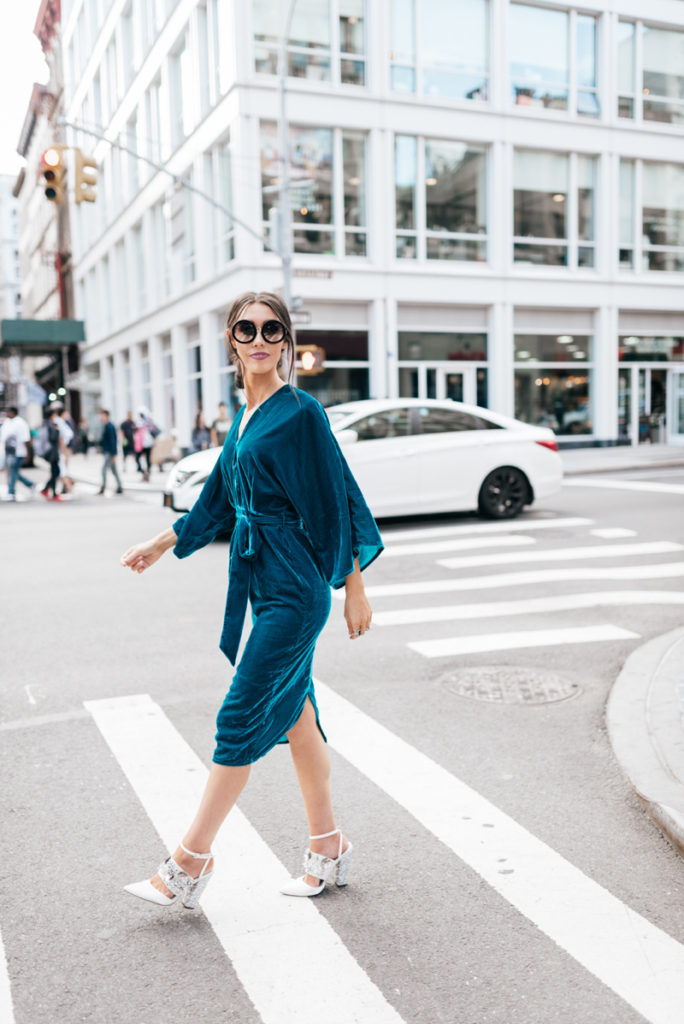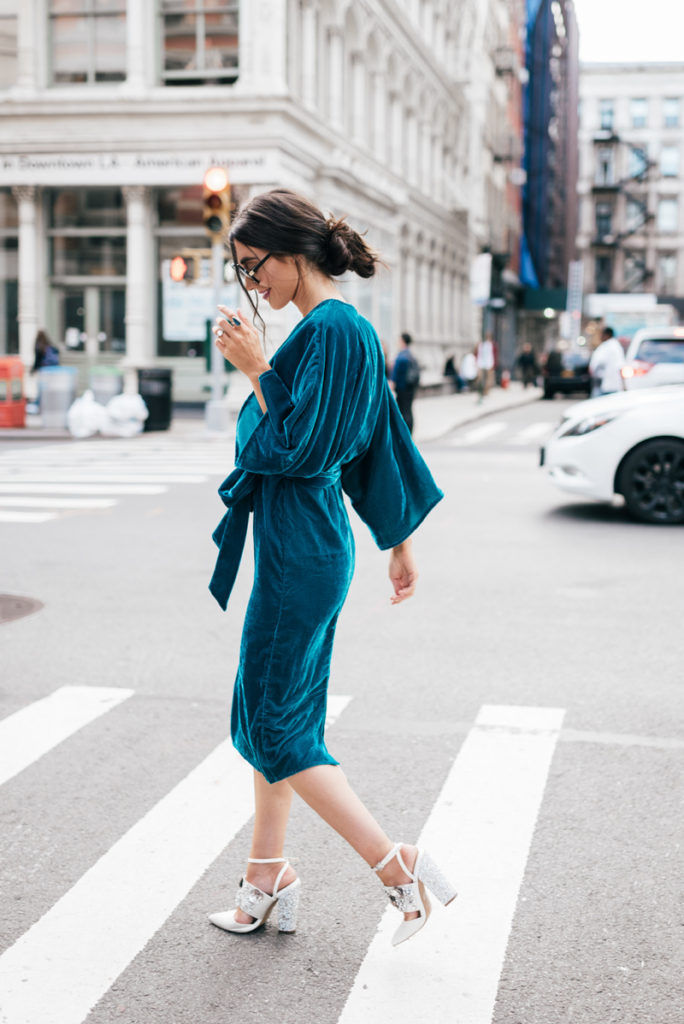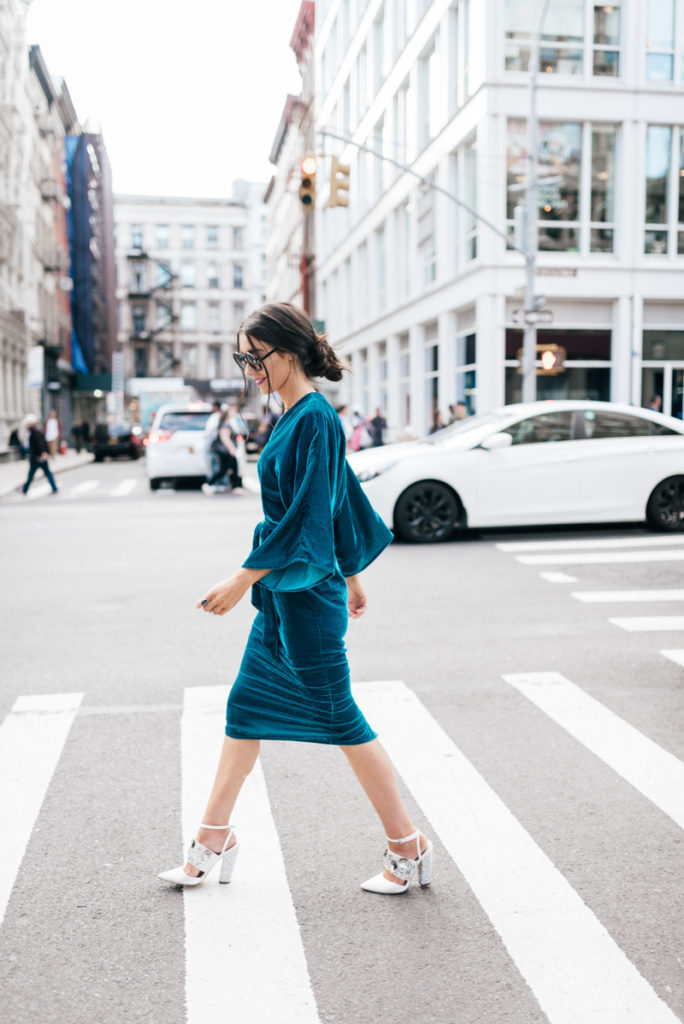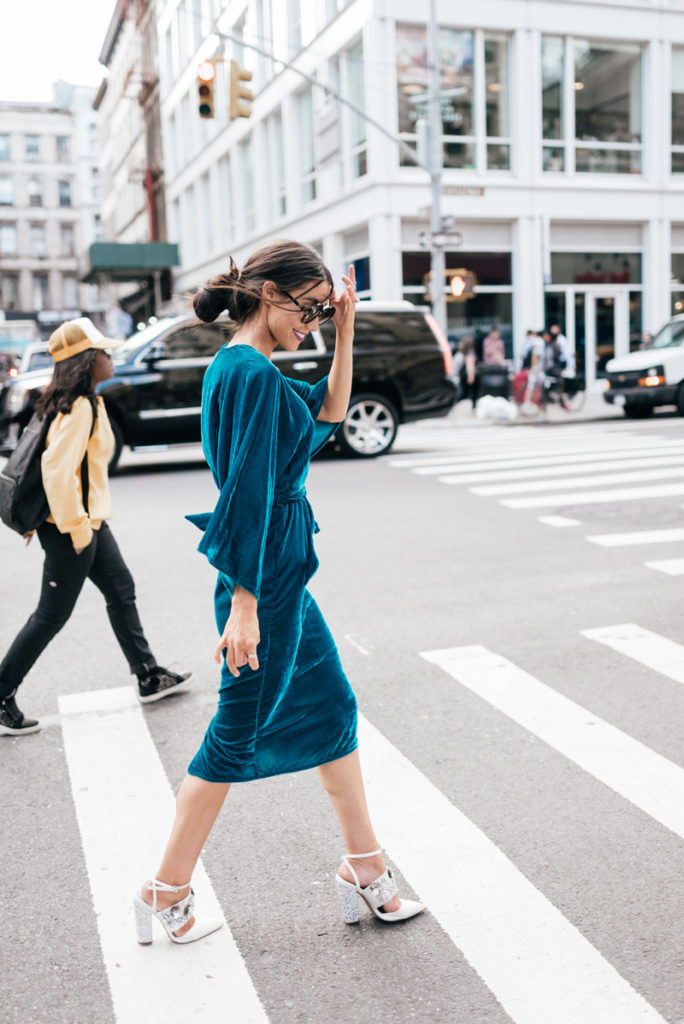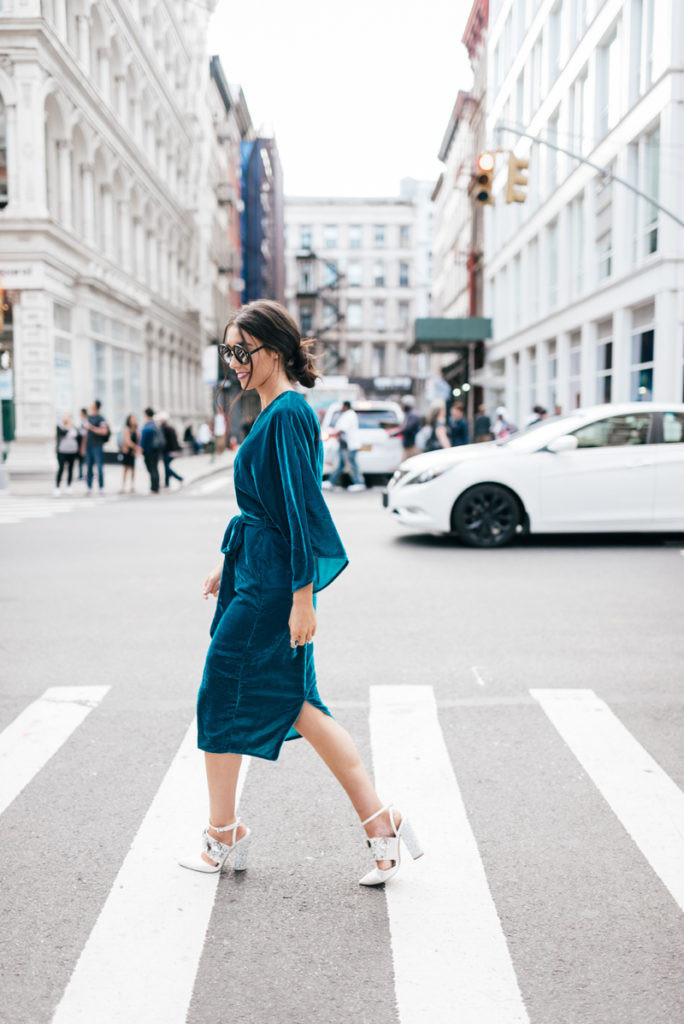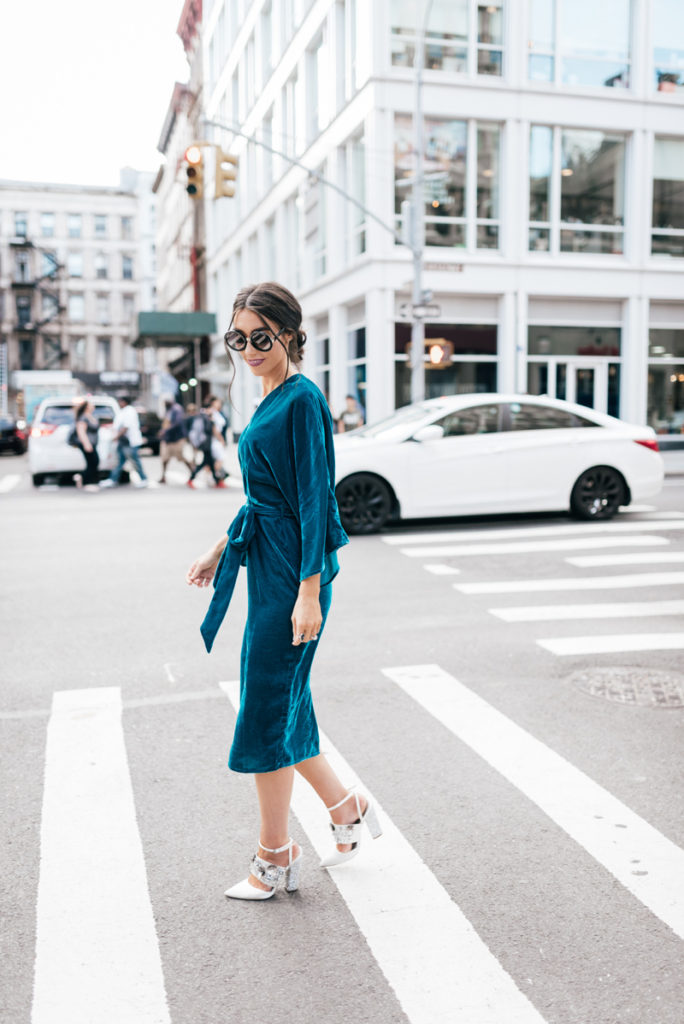 Velvet Dress Berry Lips

I have been having the most amazing time during fashion week and am so sad it is over! I felt like I was in the city for way longer than 2 days. I packed as much as I could into each day and wanted to make everyday count! I am so grateful for all of the events I was able to attend and all the amazing people I met. This was my first year at fashion week so I didn't really know what to expect, but all the shows, meetings and events I attended far exceeded my expectations! I really need to figure out how to use the Subway. I had no time this trip to figure it out, but hopefully, in a year from now, I'll be able to figure it out! I am so excited to go next year and have it be even better than this year!
This was one of my favorite outfits to shoot. I really love wearing velvet for the fall. It is perfect for the holidays and is a beautiful fabric on everyone. This dress is from Asos and is perfect for a holiday party, church or a work event! It is super lightweight and the best part about it… It's a wrap dress! Who doesn't love a wrap dress?! This is probably the most comfortable style of dress for me as a mom. I am able to wear something cute but still extremely comfortable and easy to grab the babies! And how gorgeous is this color?! So pretty for the fall and winter and it goes perfectly with a berry lip!
I always love wearing my hair up especially when I am on the go. It keeps it out of my face and is always a pretty and simple look that is perfect for going out and for every day. I have been so ready to start wearing the deep lip colors and I finally dived in this week! One of my go to's for the fall and winter is MAC Rebel. It is a pretty mix of reds and purples. These shoes are totally fun! Definitely not a shoe for everyday but such cute shoes for a holiday party!
Thanks to everyone who wrote the sweetest comments on my photos while I was in New York. I am back in Utah now and getting back to the real world before our trip to Disney! It has been a crazy fun past couple of weeks. I am so excited to spend time with my husband and babies in one of our favorite places! As always, feel free to message or email me with questions about this look! XO

SaveSave
SaveSave