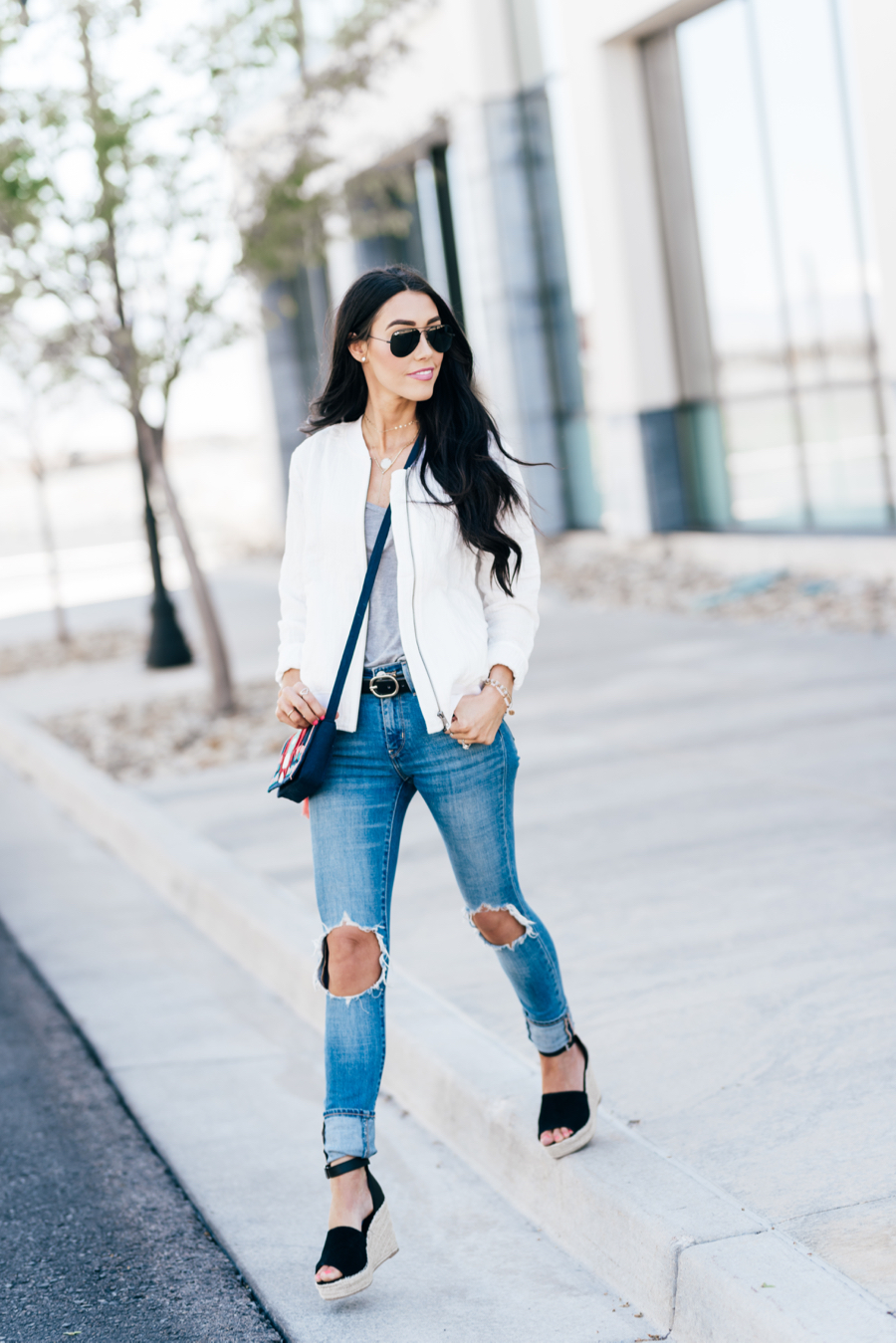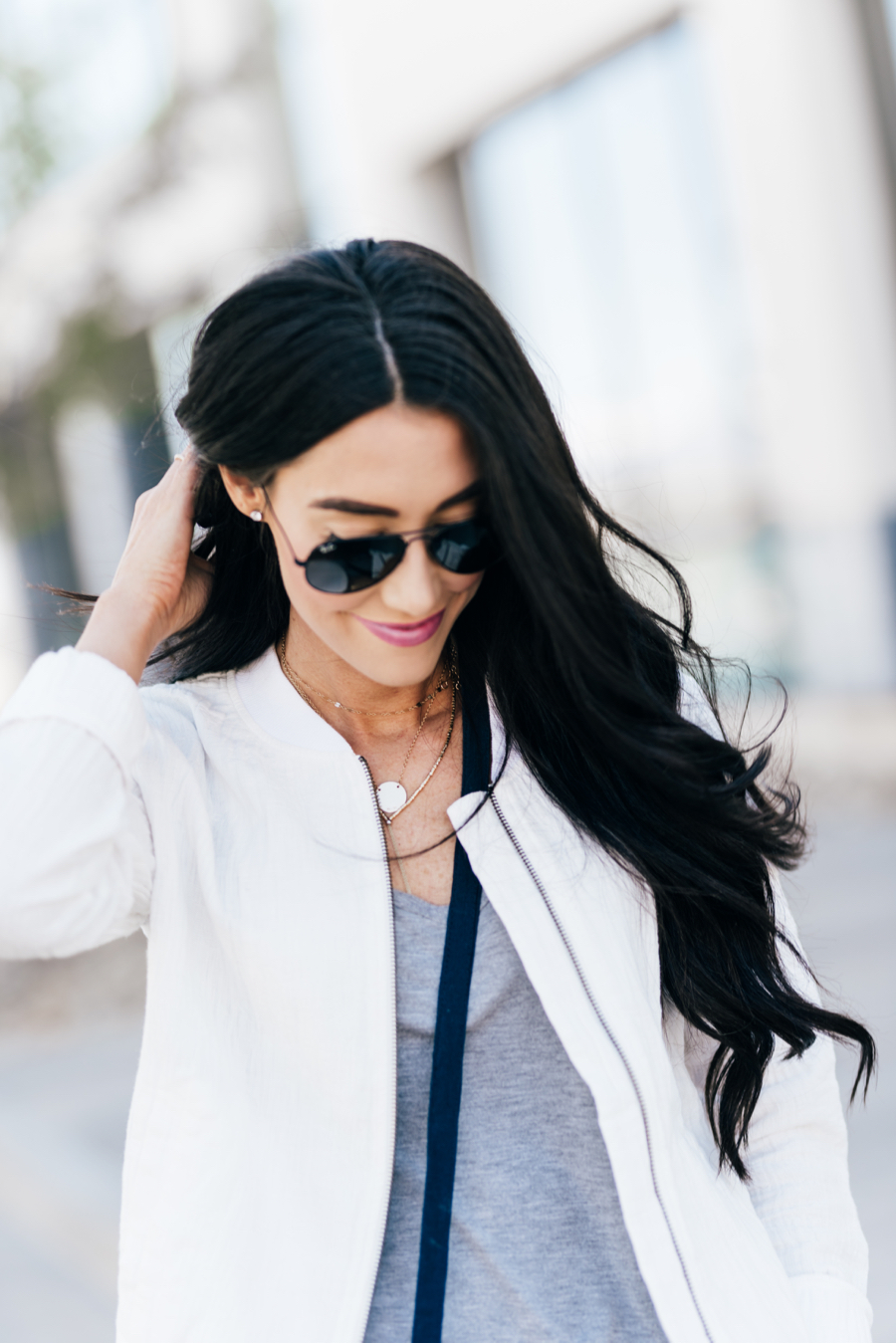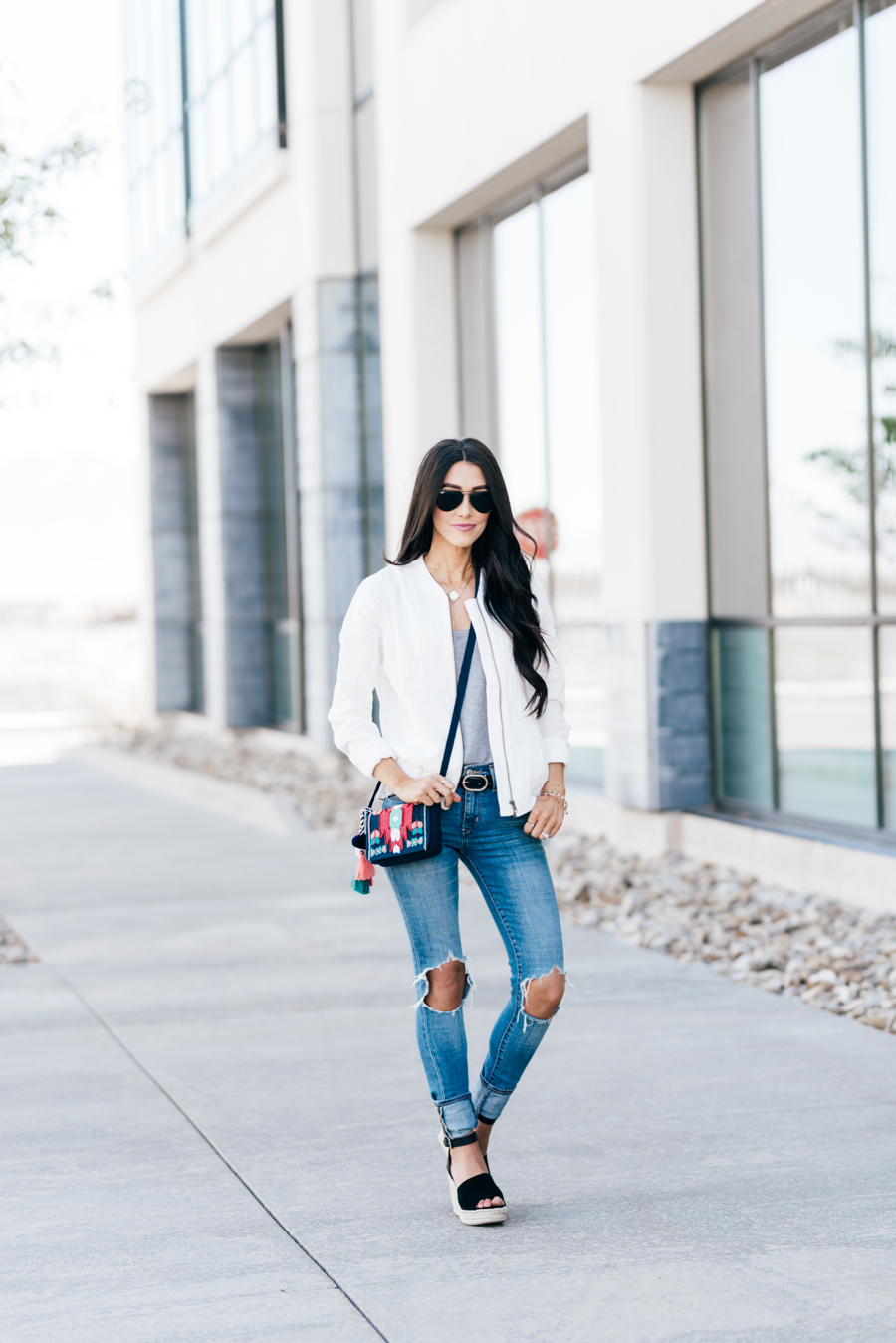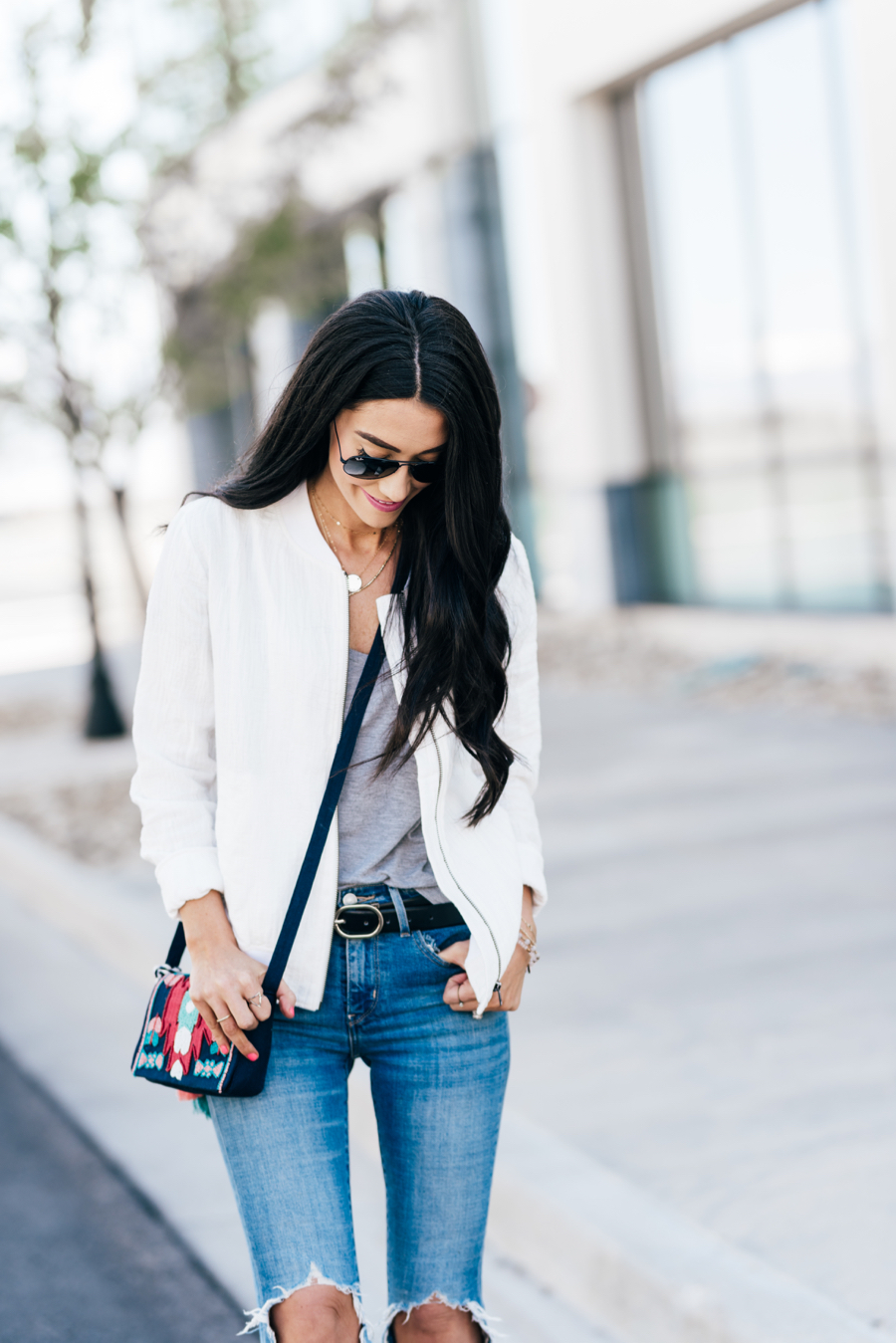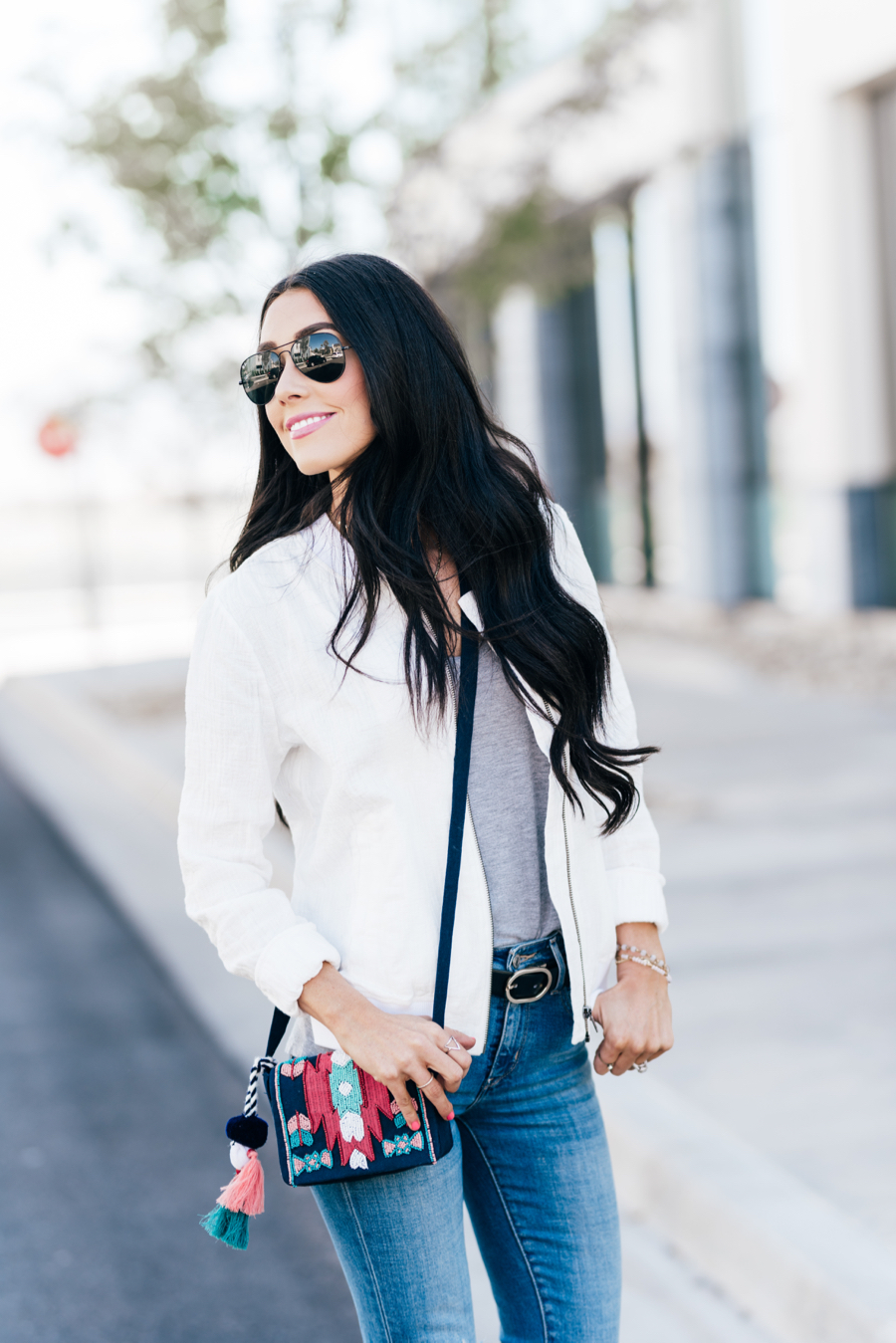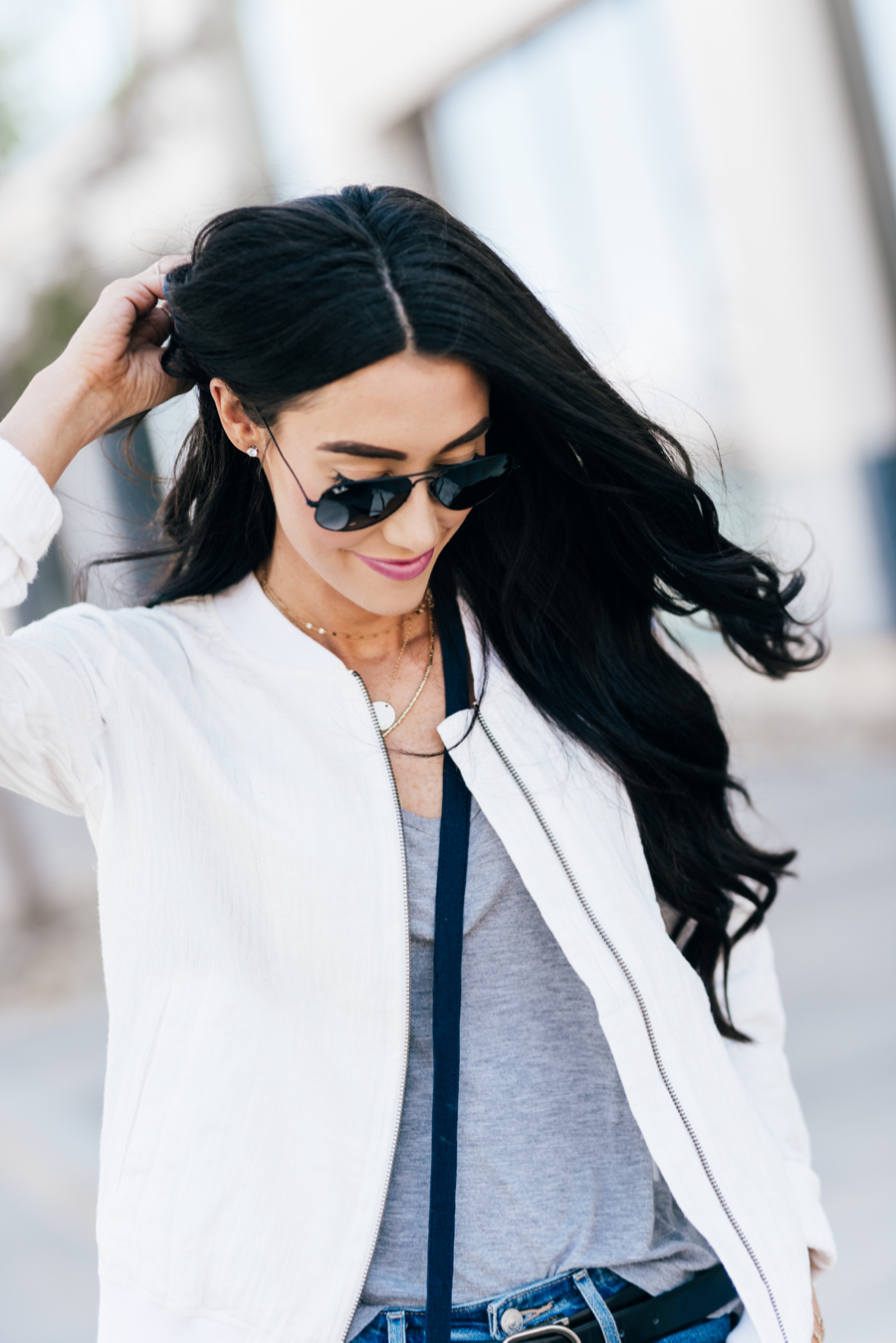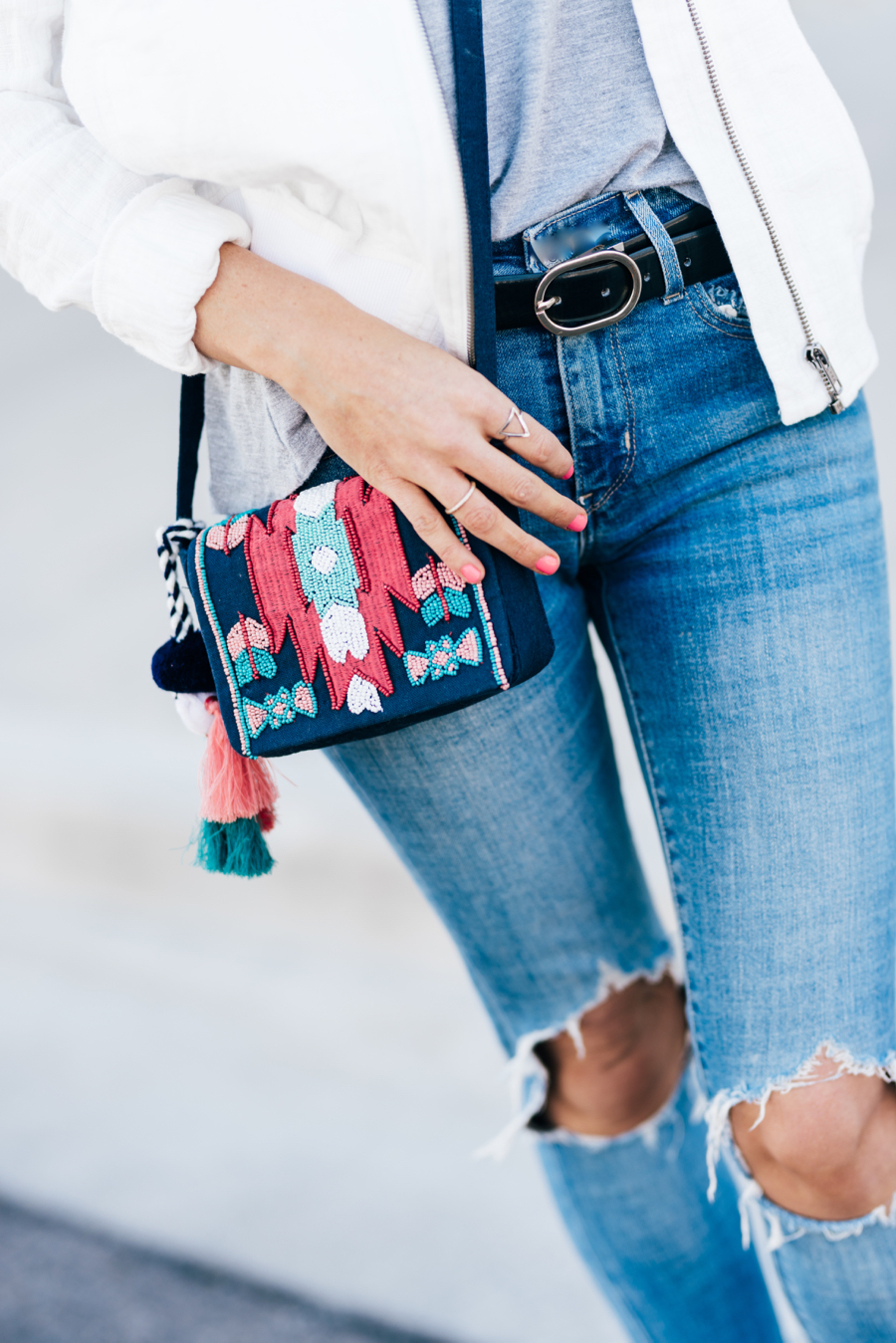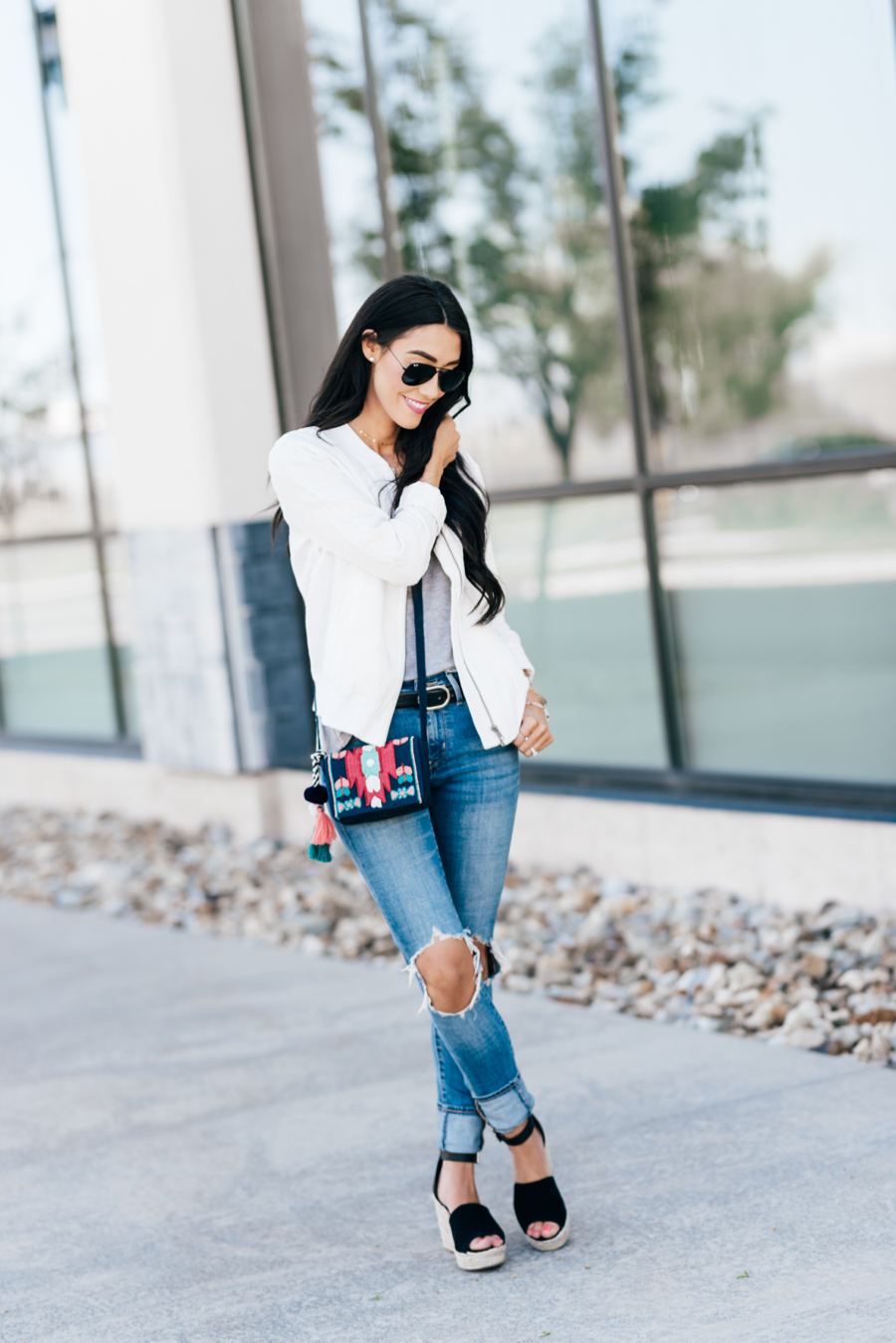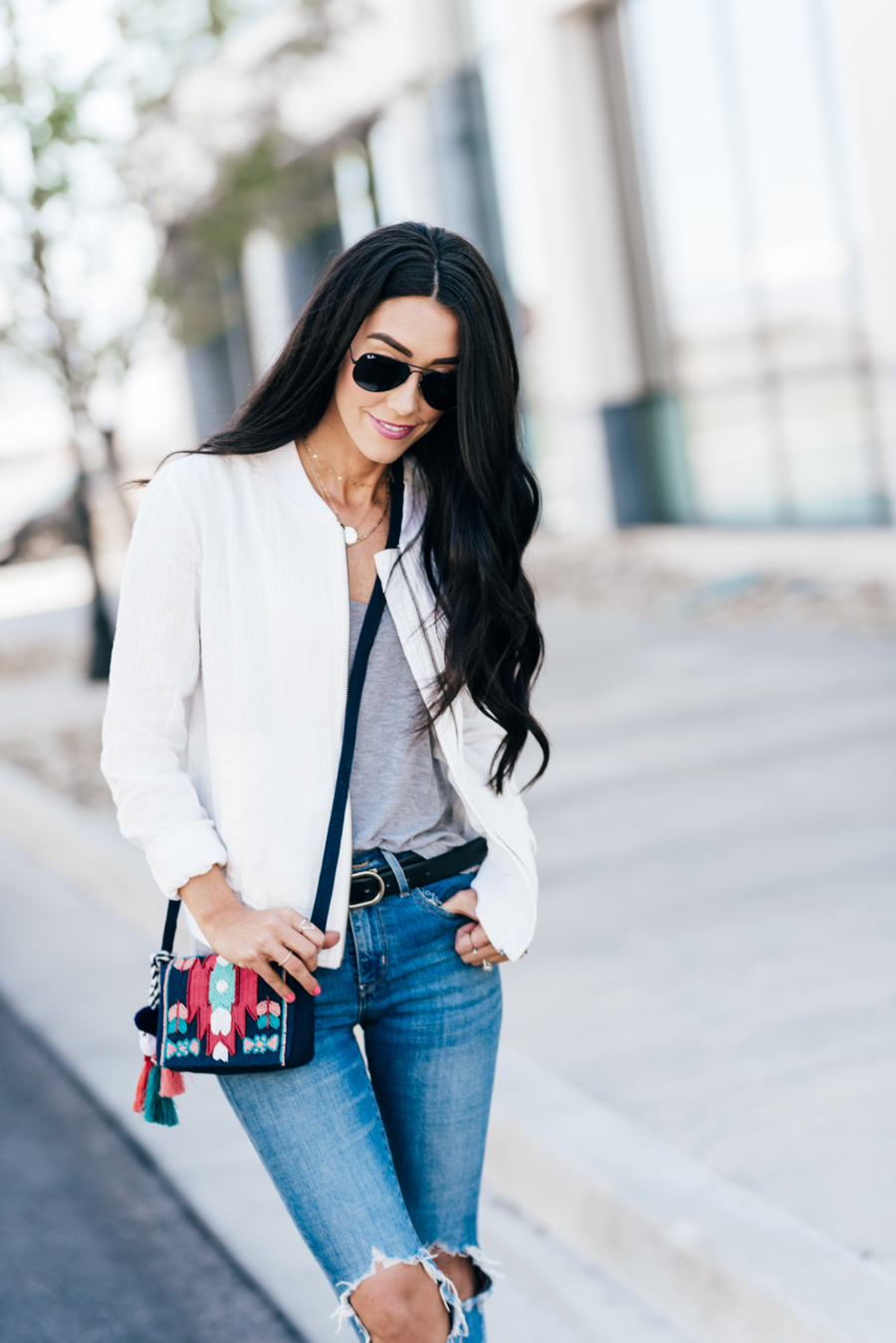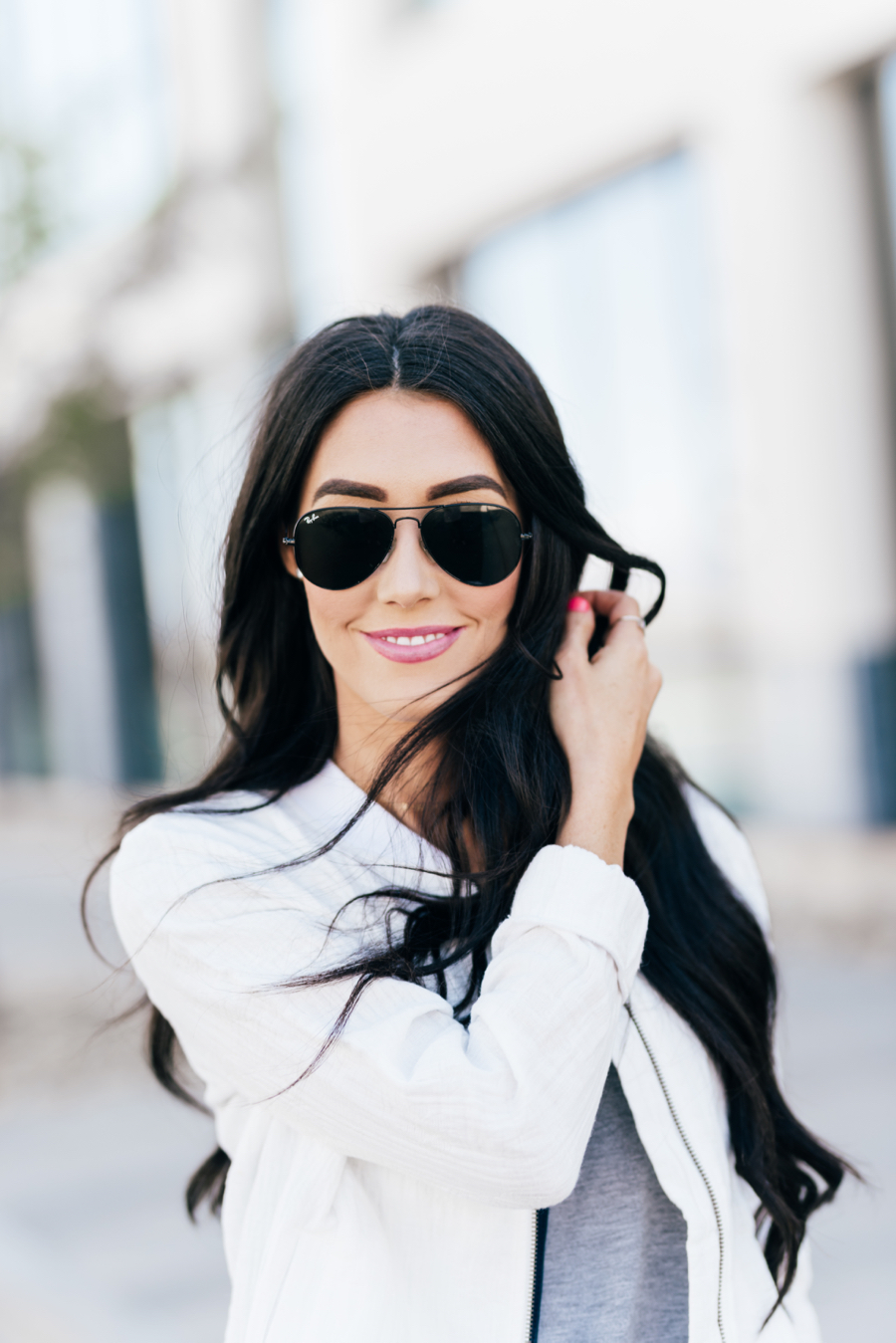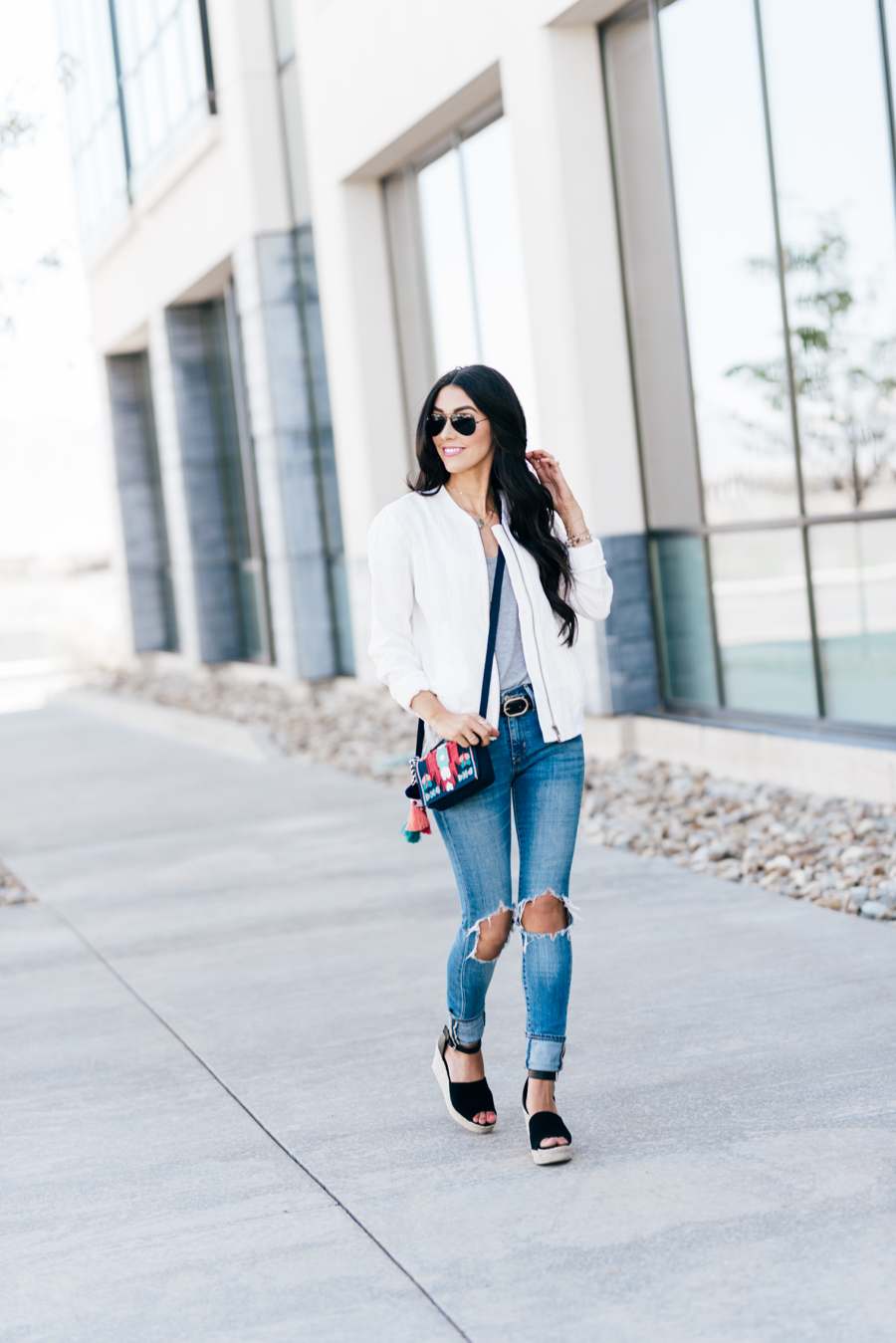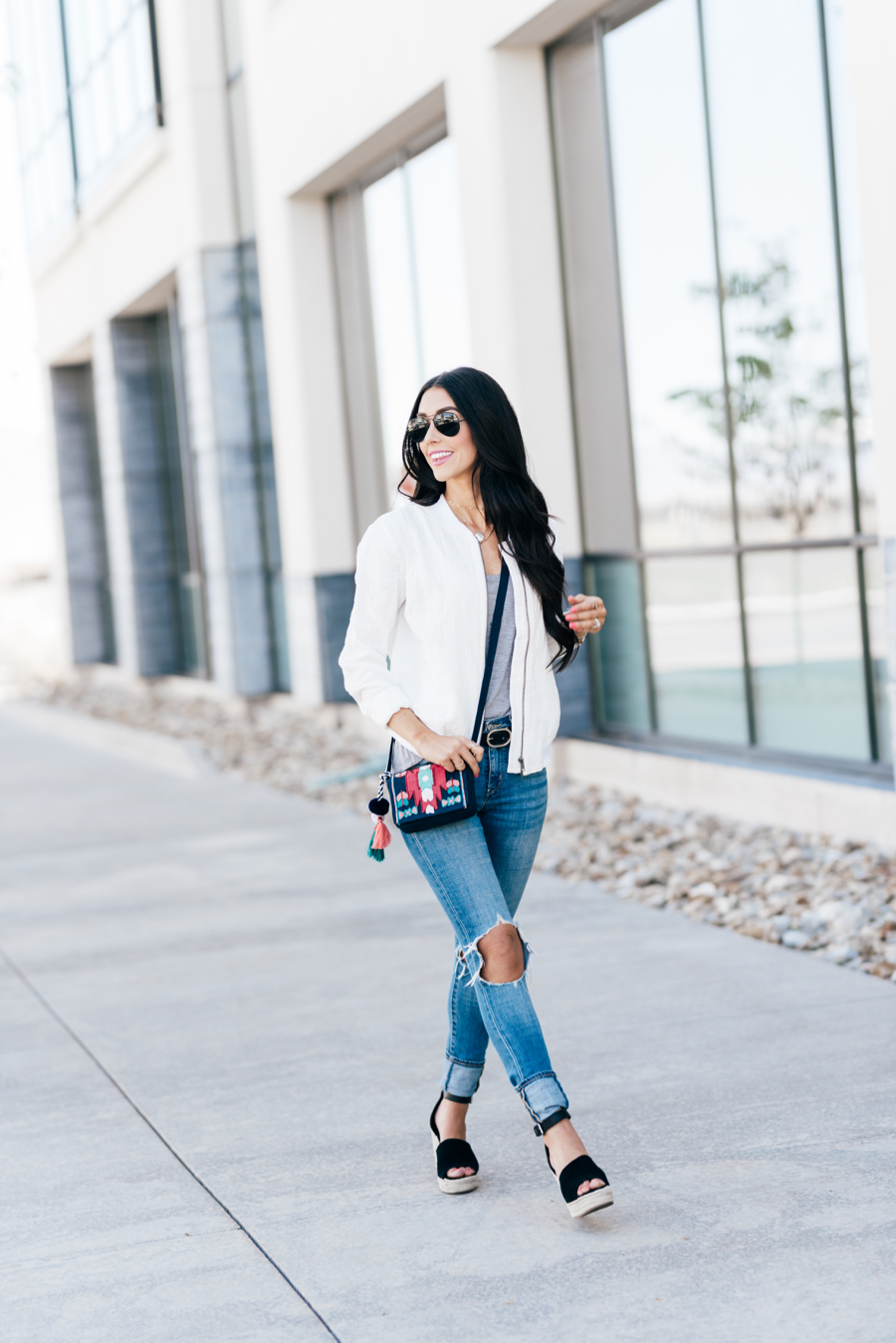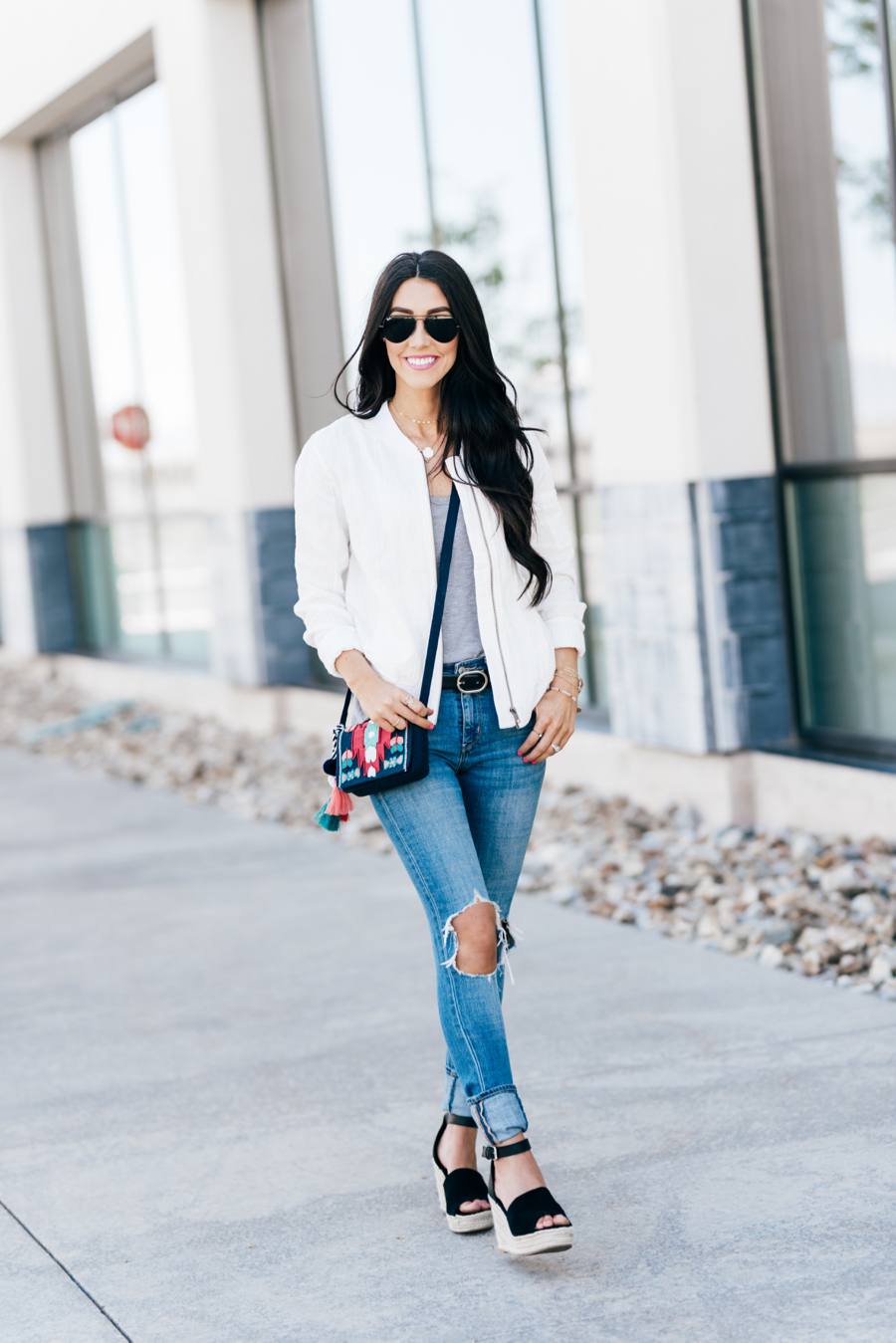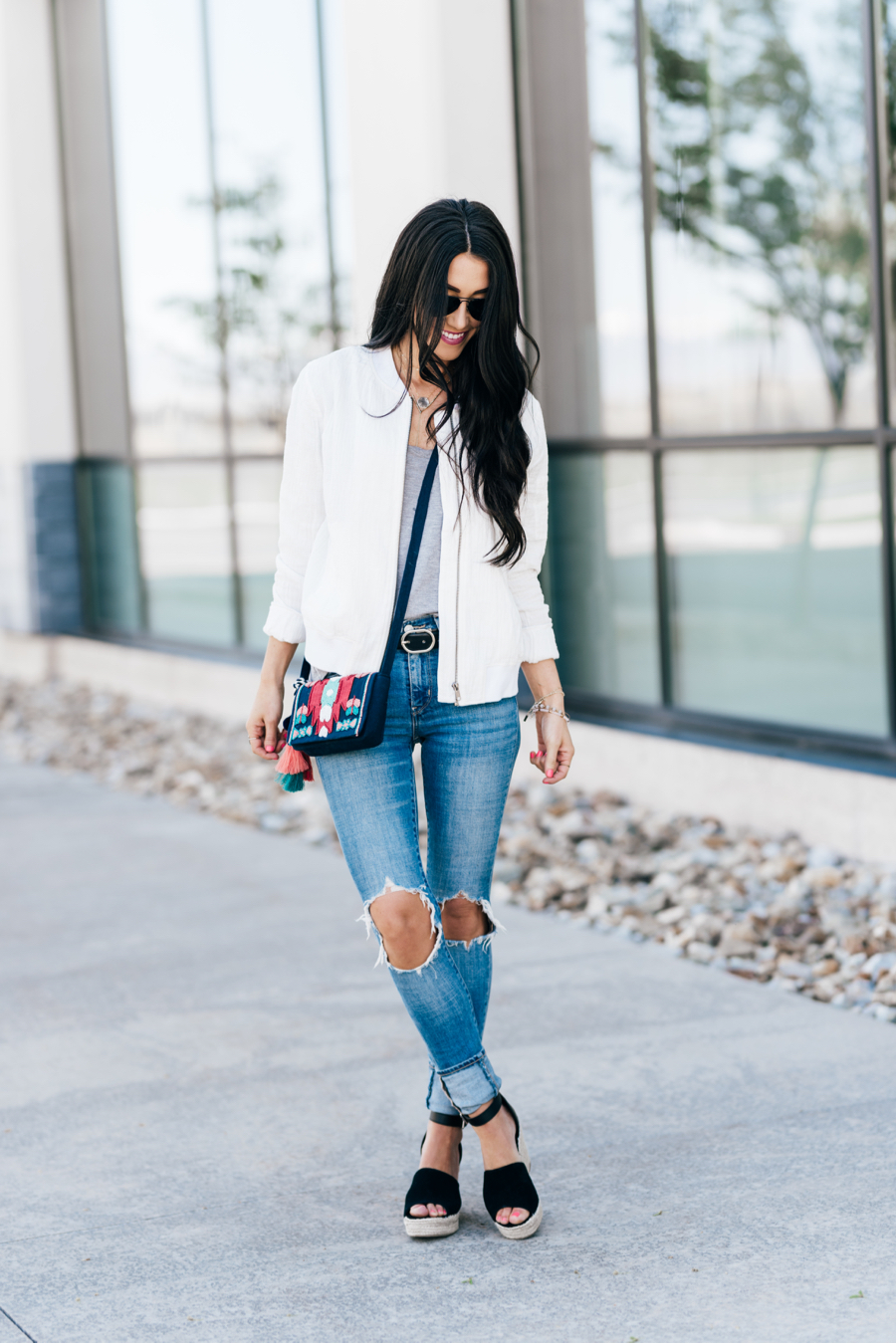 JACKET  |  SHIRT  |  JEANS  |  WEDGES  |  BAG  |  SUNGLASSES  |  LIPS 


---
I got this white linen bomber jacket last month and have loved it so much! I get so many compliments on it even though it's so simple it adds a tasteful pop to any outfit.
I'm all about layer! As much as I love these warmer days (and I mean love) we still have some cooler summer nights (which I love just as much). That's why I love to layer!
Also, let's talk about these jeans! I have been asked so much about these and sizing! At first, I heard to size up, so I did. While yes they take a second to get on, once I got them on they stretch a little bit. More of a cotton stretch, not spandex. So I would say get your correct size. I'm wearing a 24 and they are a little lose so I hope that's helpful.
Let's move on to my plethora of v-necks. It's a lot, some would say it's too many. But can you even have "too many" v necks? NO! I love so many kinds and have linked them all below! I have a longer torso so I like the way they shape my body. It looks better on my to have something that is cut a little lower but on those who are shorter usually, a higher neckline is better. Confused? Don't worry – wear what you want, ha.
Last but not least wedges! I have a friend that keeps giving me a hard time about my wedges. She says she asked me about a pair she was interested in about 6 months ago and I completely hated on them and now I'm wearing them! Whoops! Probably true but sometimes styles take a second for me to get used to it. Well, now I'm all in and swear by them! Not only are they so cute! THE ARE SO COMFORTABLE! Guys, I wore these for a day straight walking around the streets on NY! Not one blister and I didn't ever complain! We did do feet soaks each night (I always do in NY it's my favorite) but I swear by them! They also come in a couple other colors!
I hope you guys have had a great weekend and are ready for a new week! We finally made our first dip in the pool and we are so happy about it!