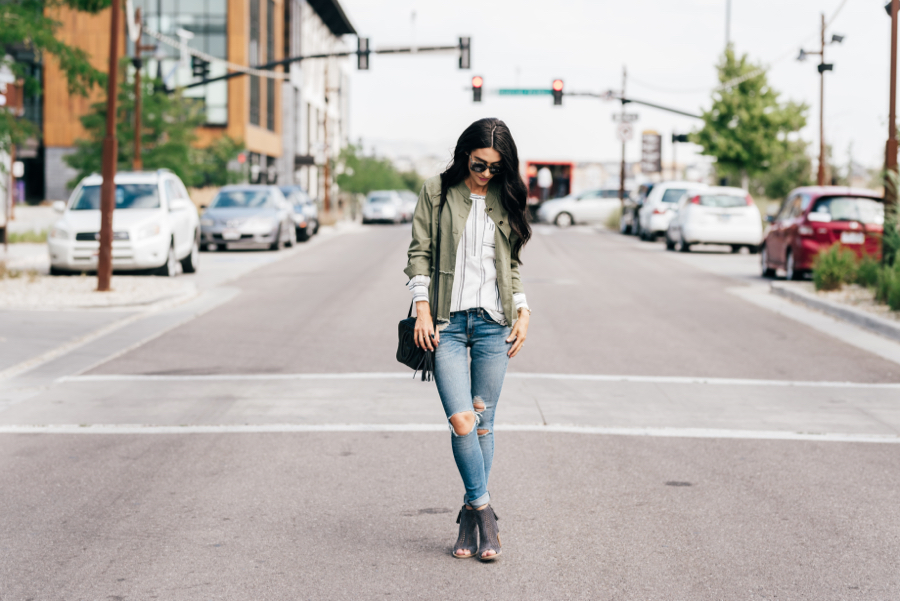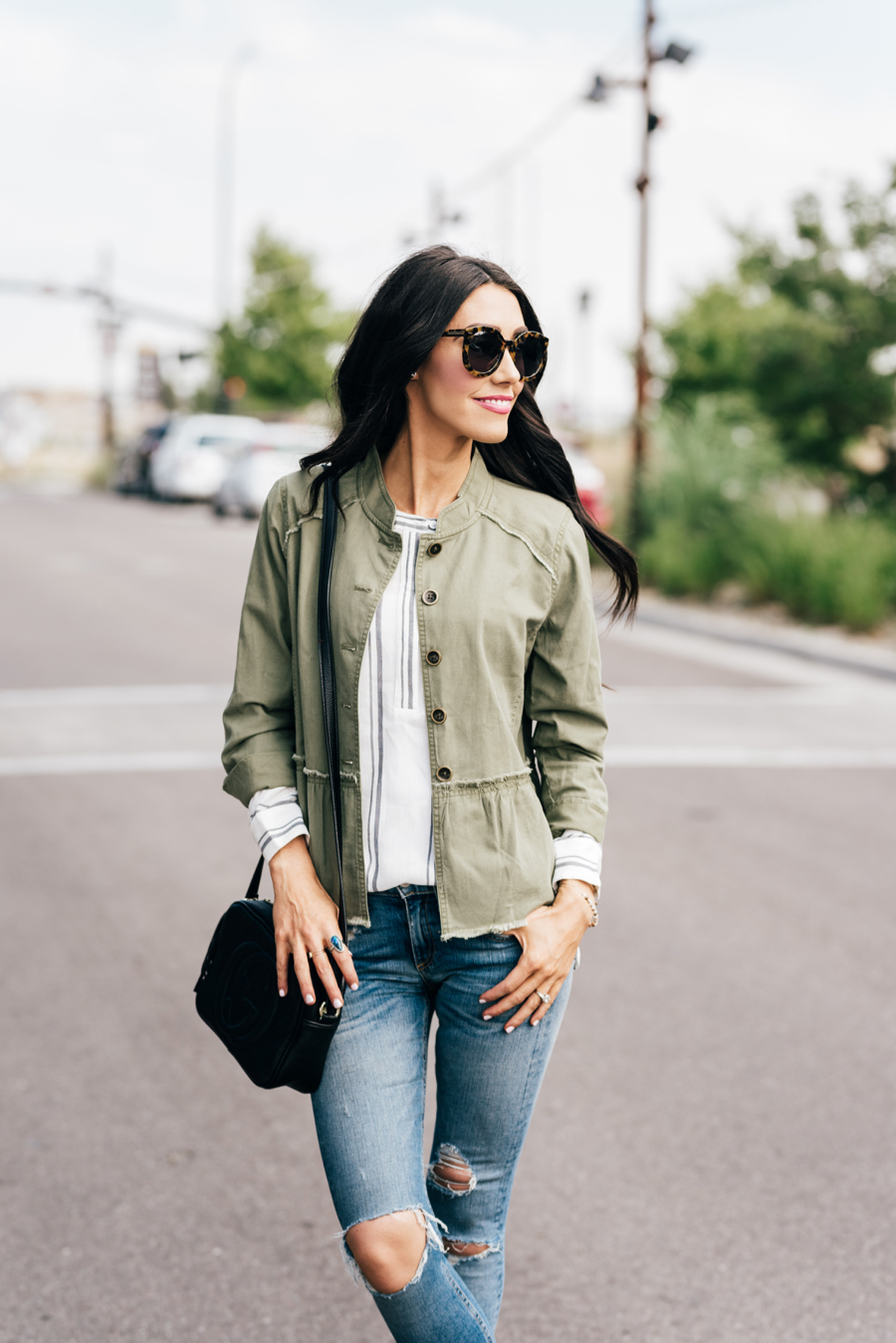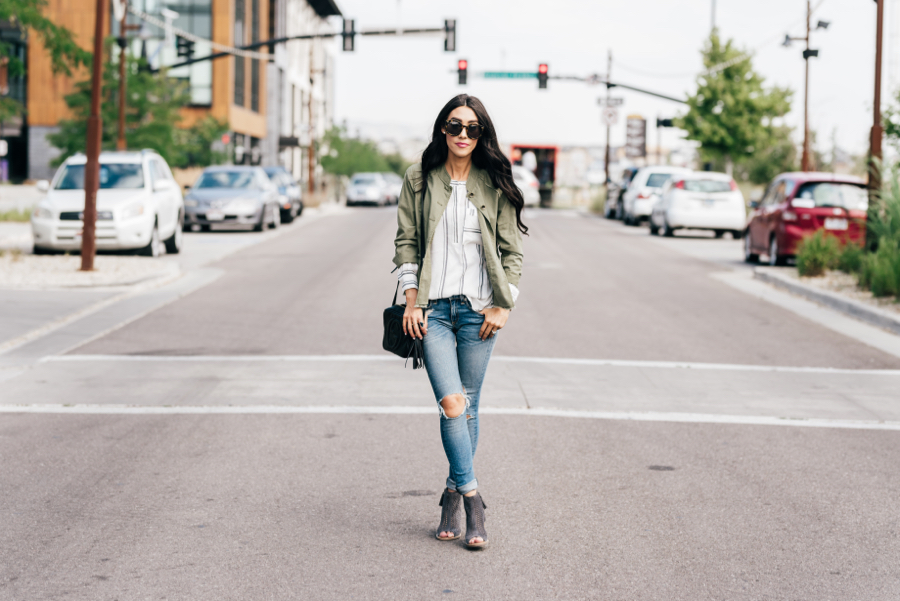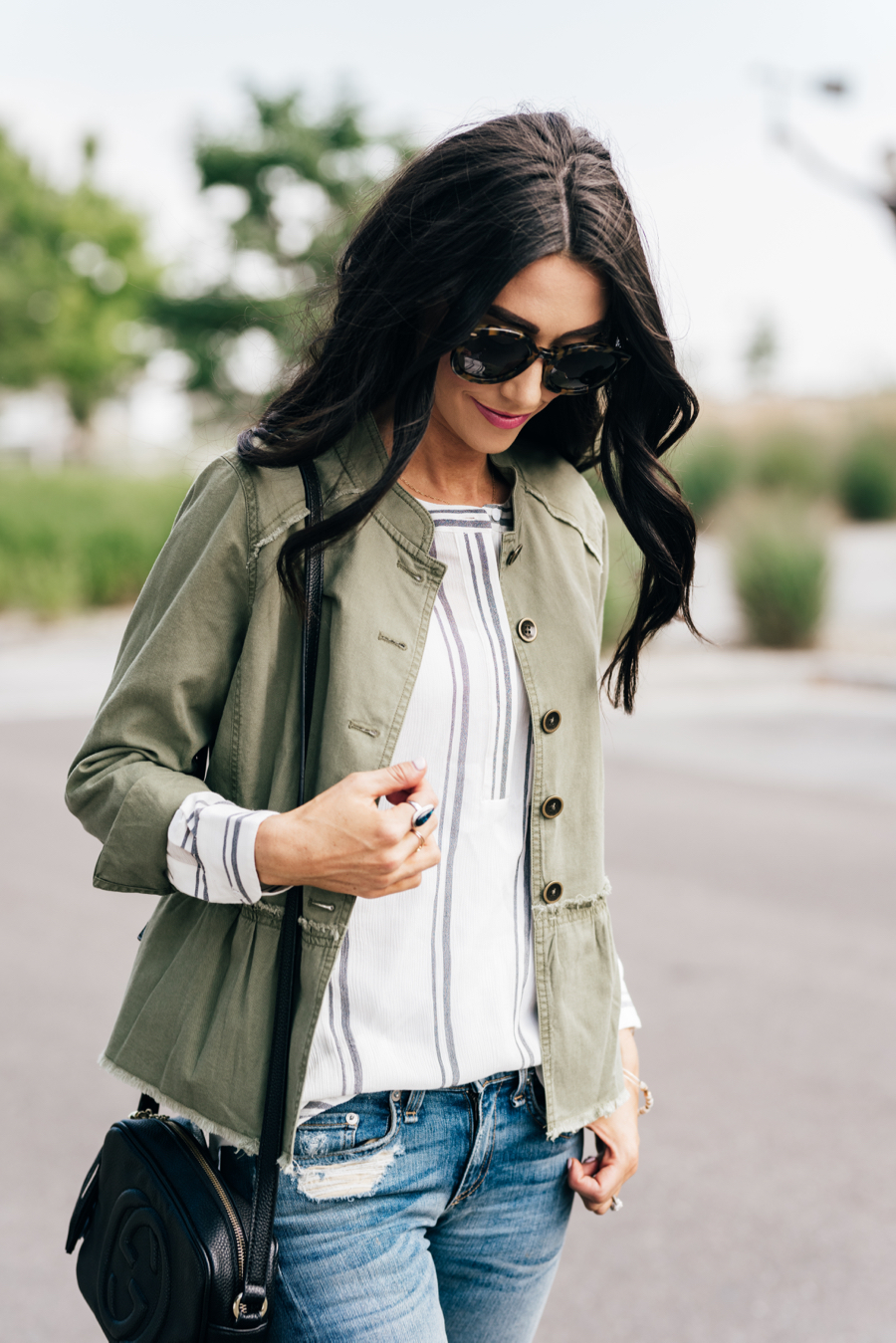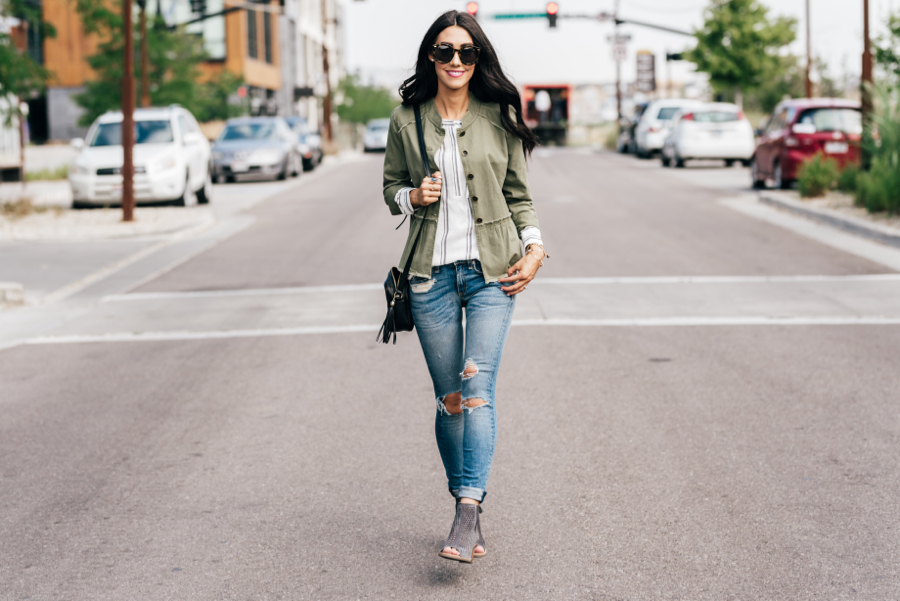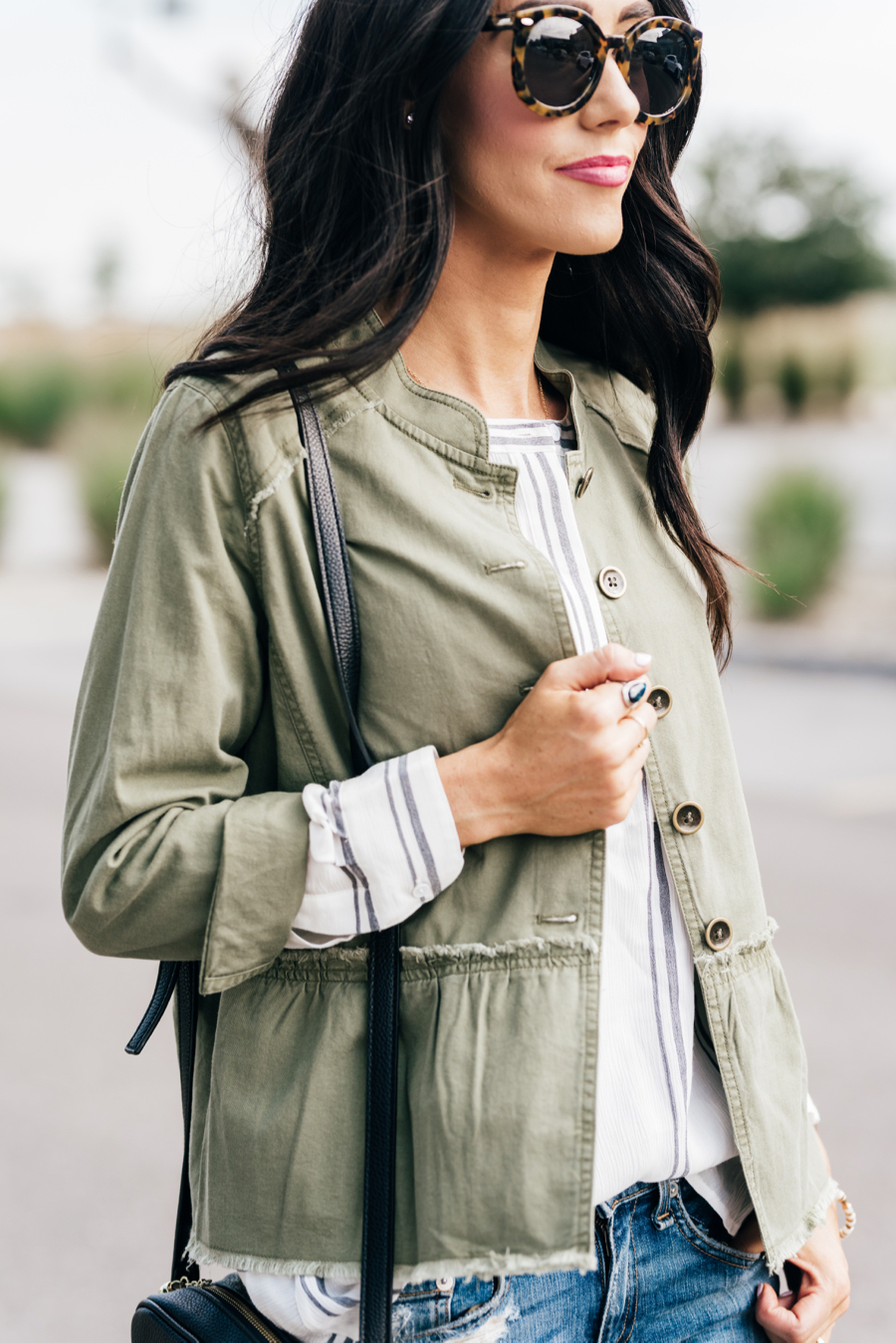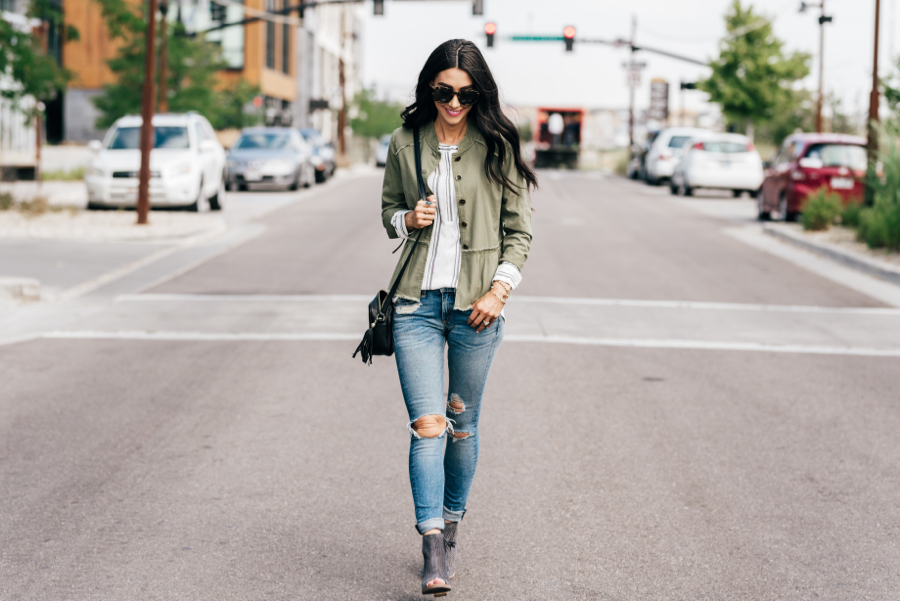 Soft Cargo Peplum & Stripes

Hi guys! I hope everyone had the best weekend! We actually spent ours relaxing around the house! Shocking! We loved it! This past week was so busy so rest a little bit was very needed.
Ok, so I know a lot of people are upset because so many things from the Nordstrom Sale are sold out. Some things are slowly coming back but I'm pretty sure a lot will come back come fall time. Ahh.. I know that seems like a long time away but it's not (I'm almost ready) they will be full price.. but if you see something you love just jump on it.
With that said, this jacket and shirt are still on sale! Yay! I have talked about this jacket in my instastories videos but guys it's so much cuter on and it's so soft and cozy not hard or crunchy like other cargo! I paired this peplum with a pair of heels which I think is a key to whenever you wear peplums!
I have linked everything below in the pictures. Simply click on the pictures and it will take you exactly there. Also don't for get to check out my update list for the Nordstrom Sale! XO
SaveSave
SaveSave