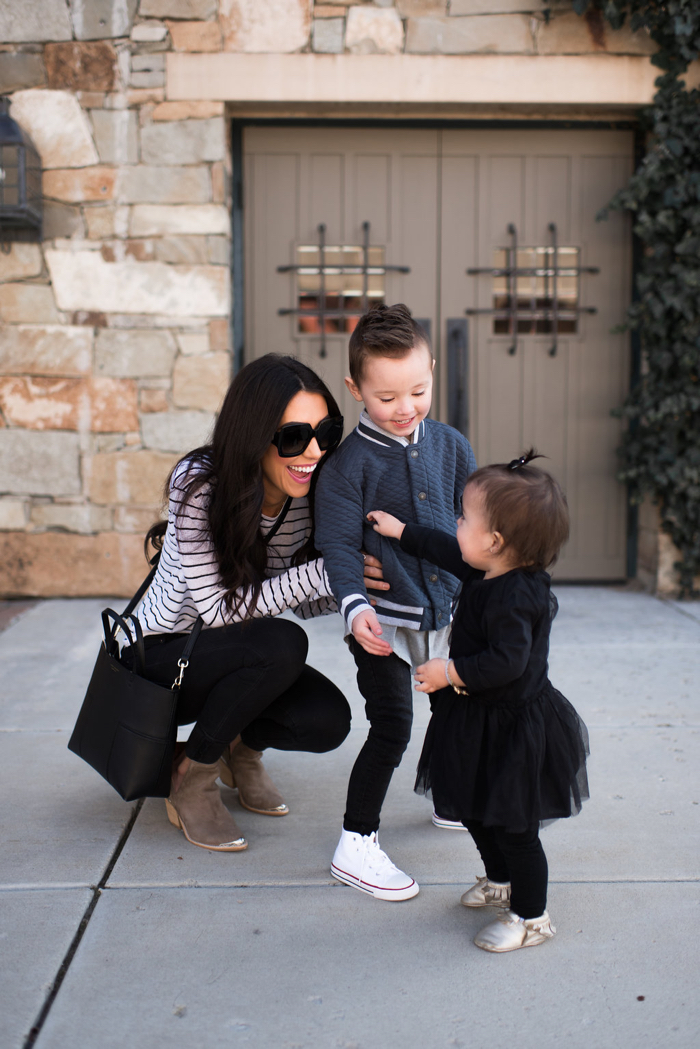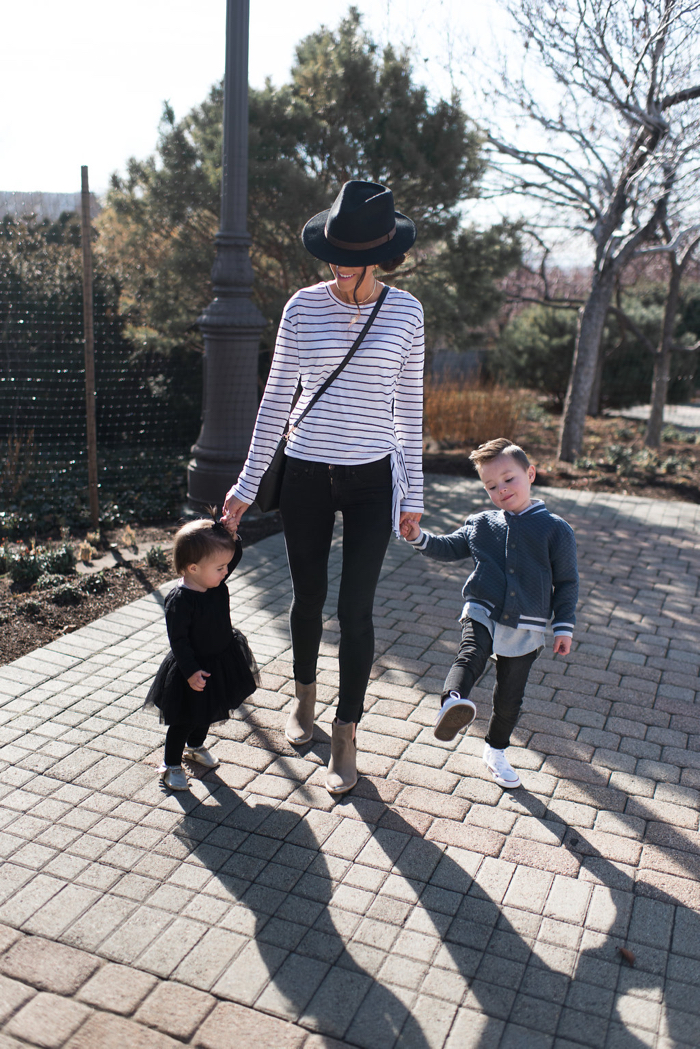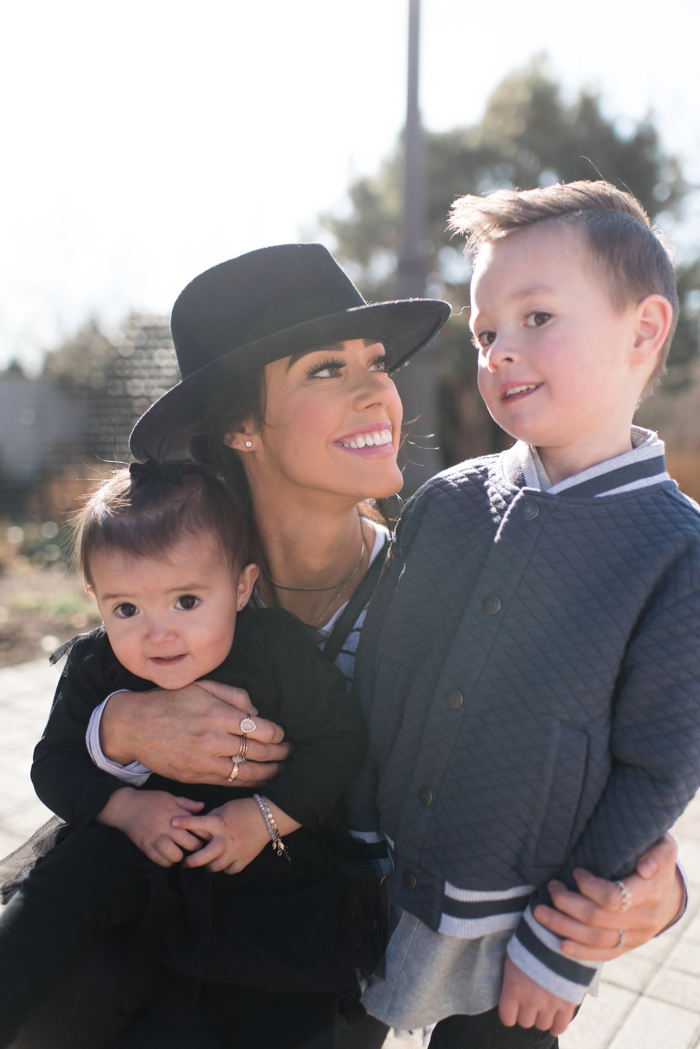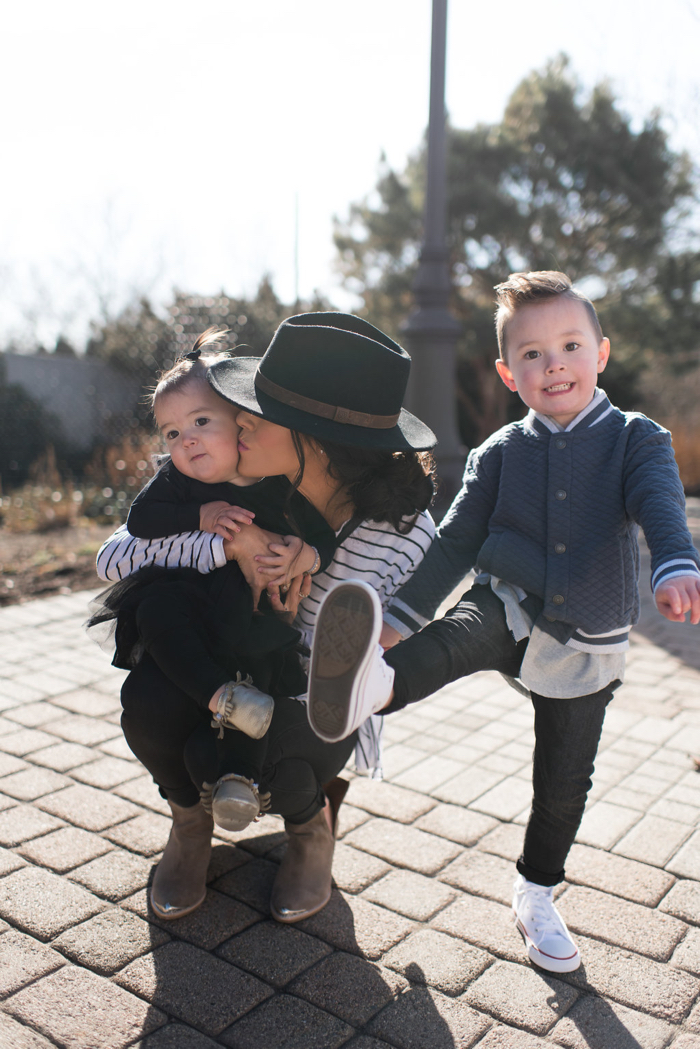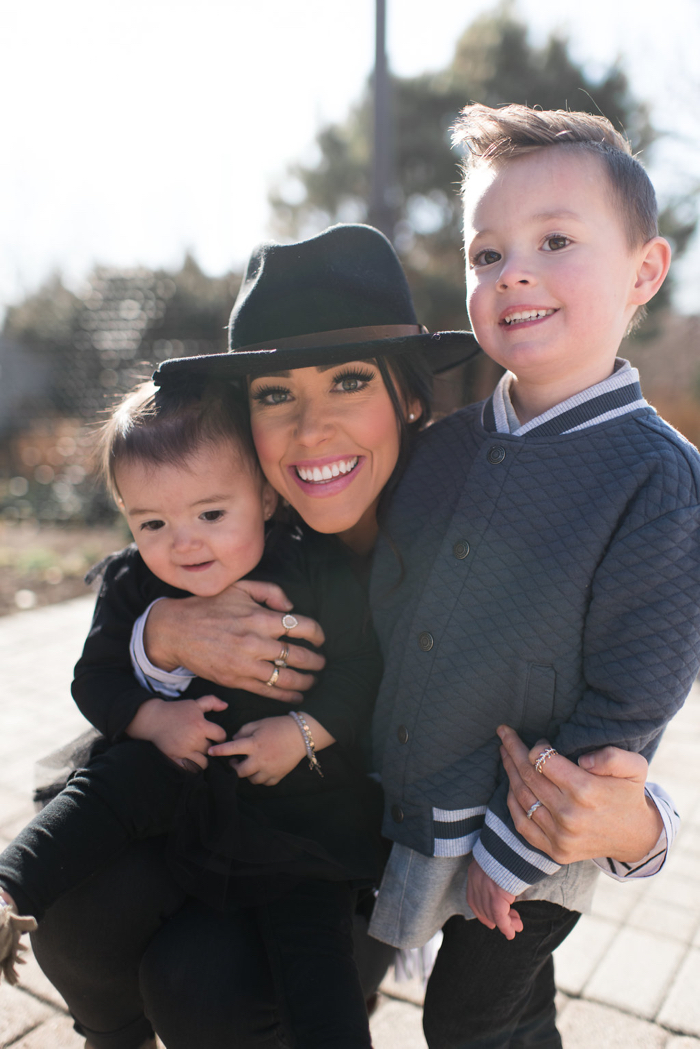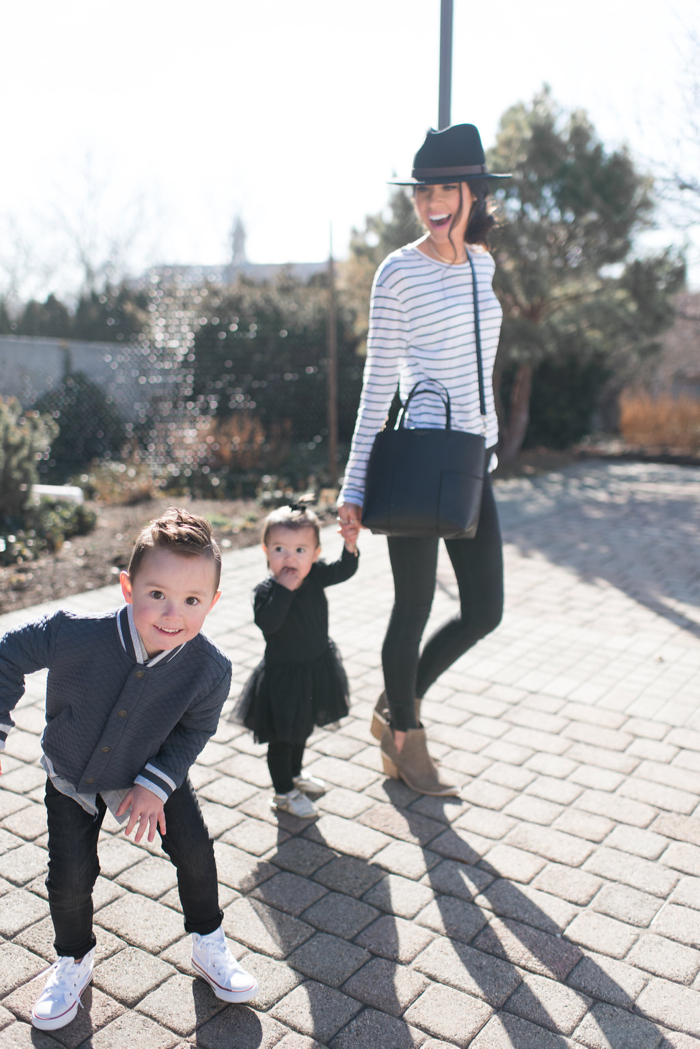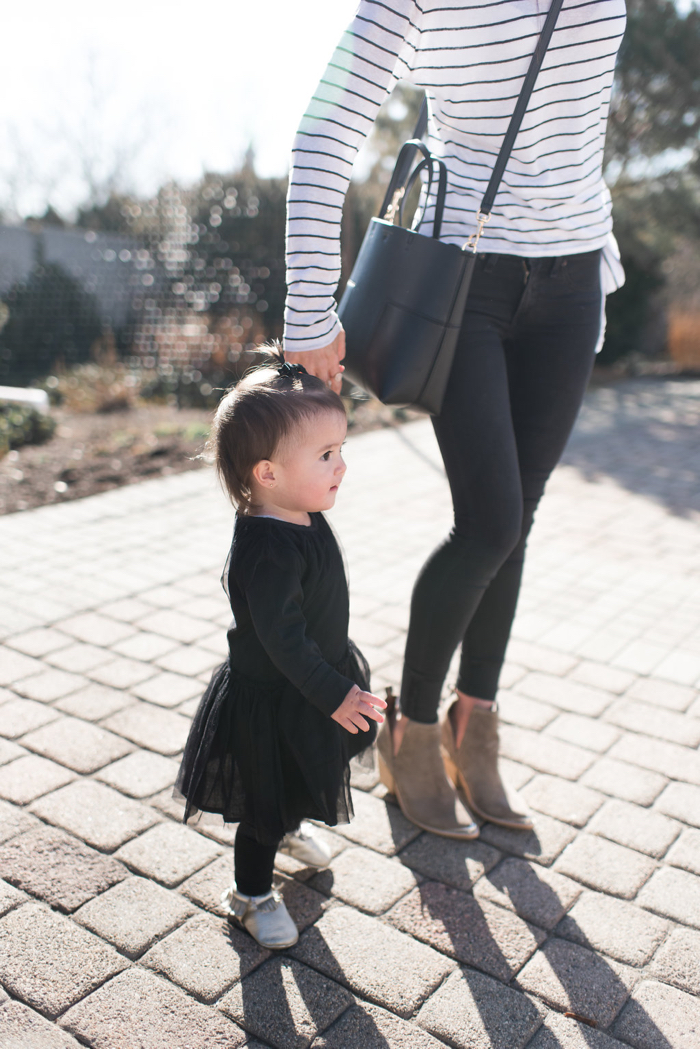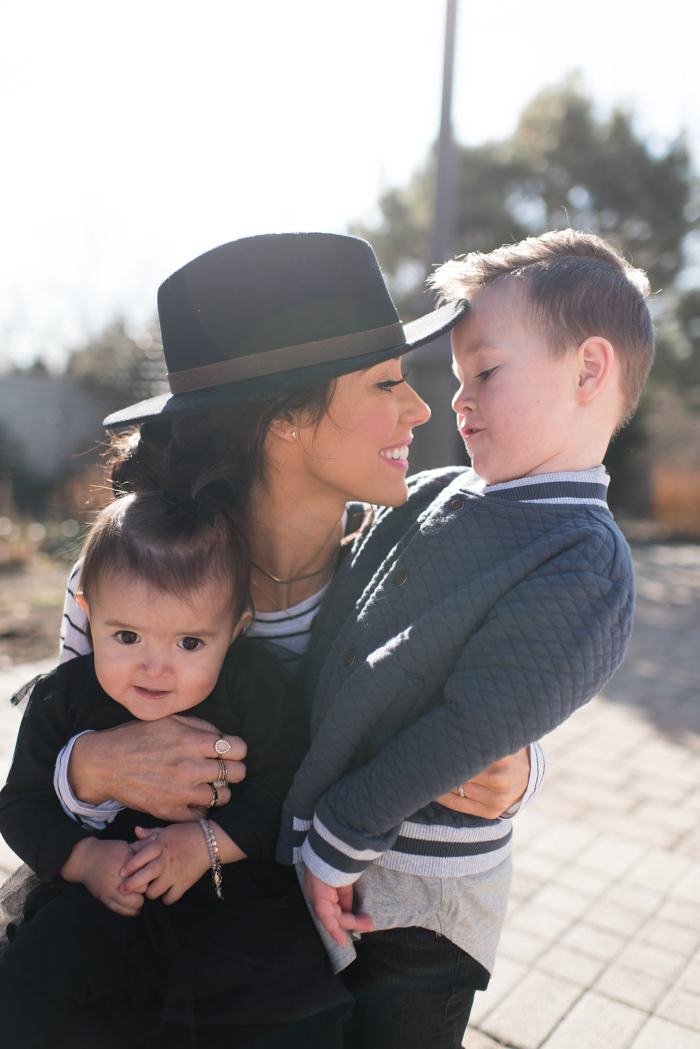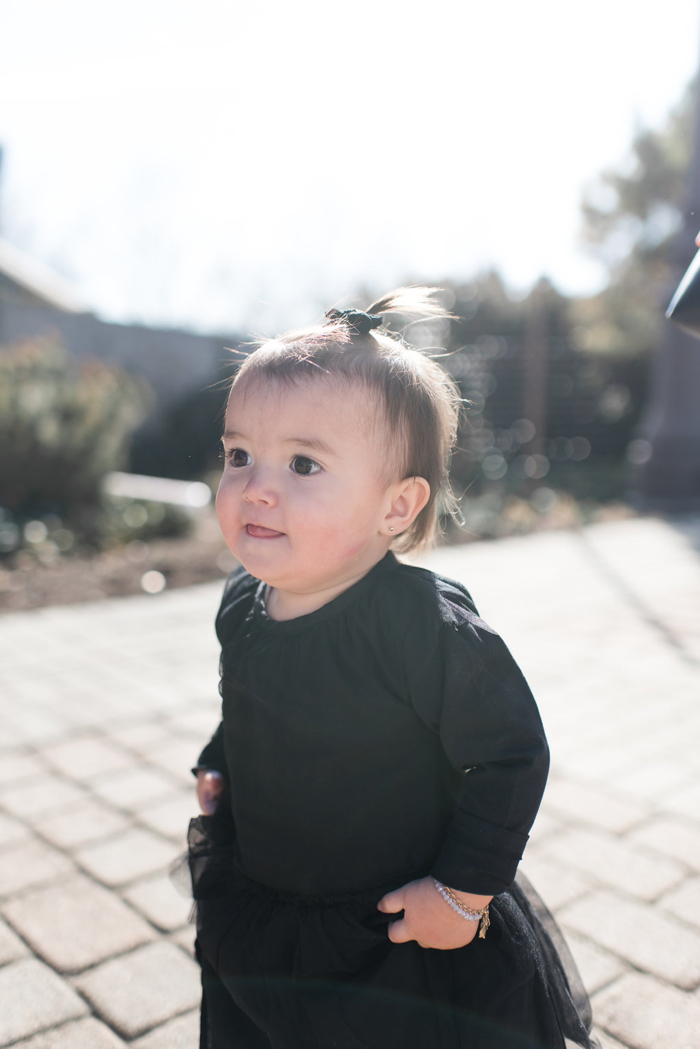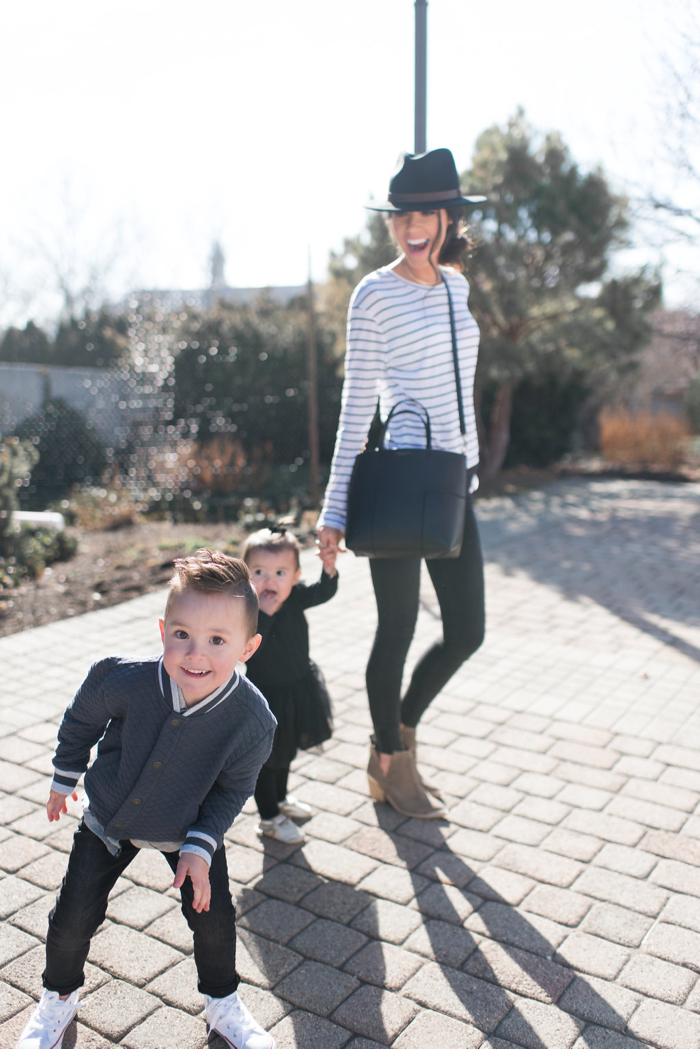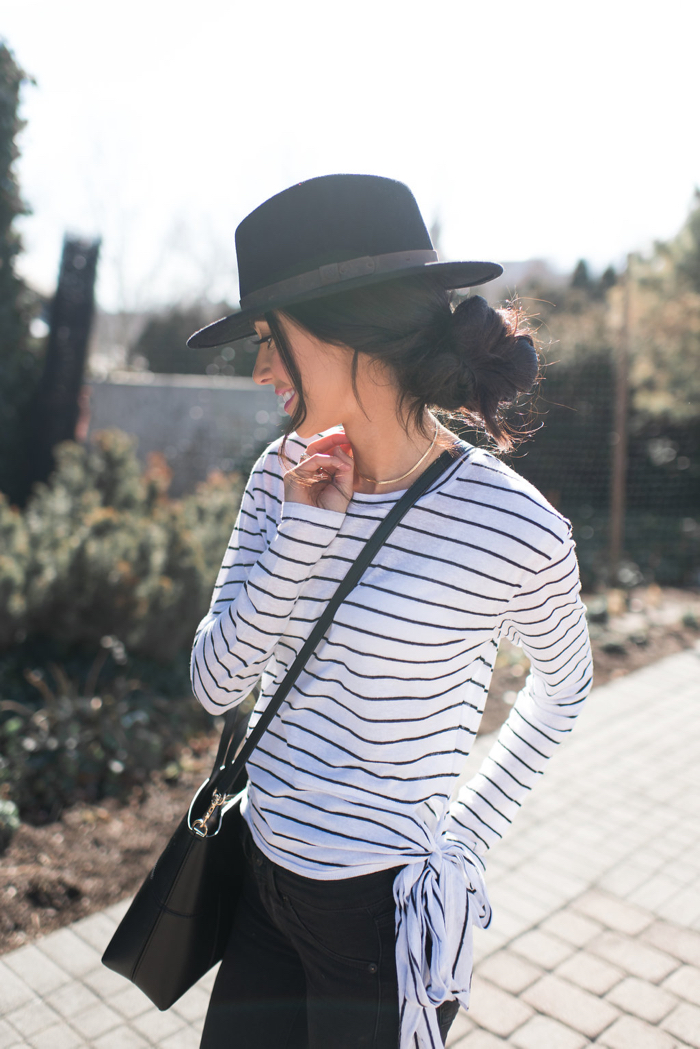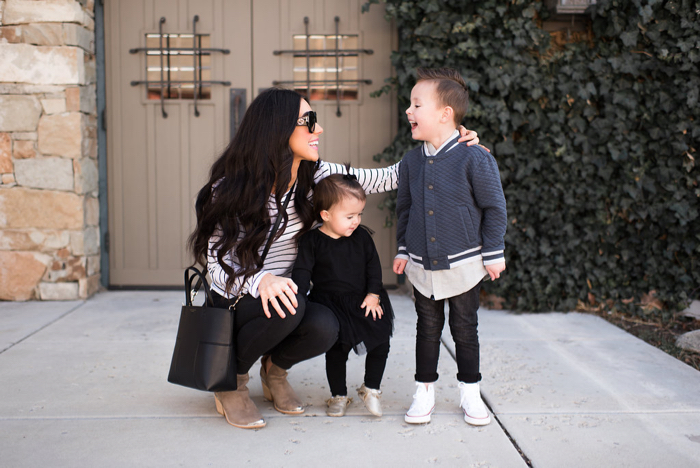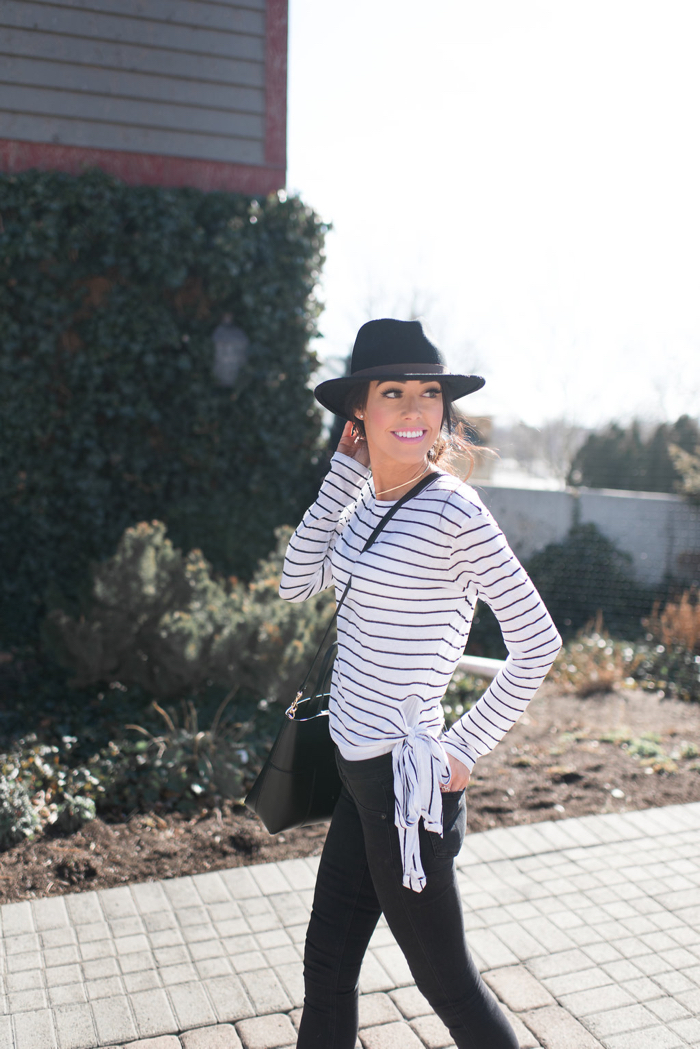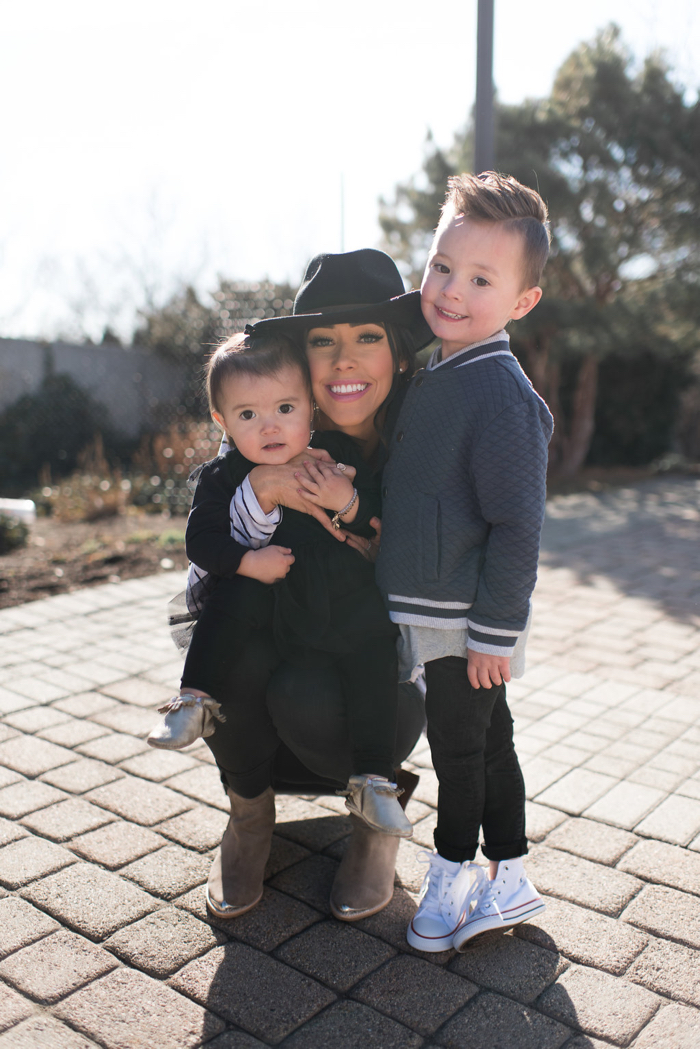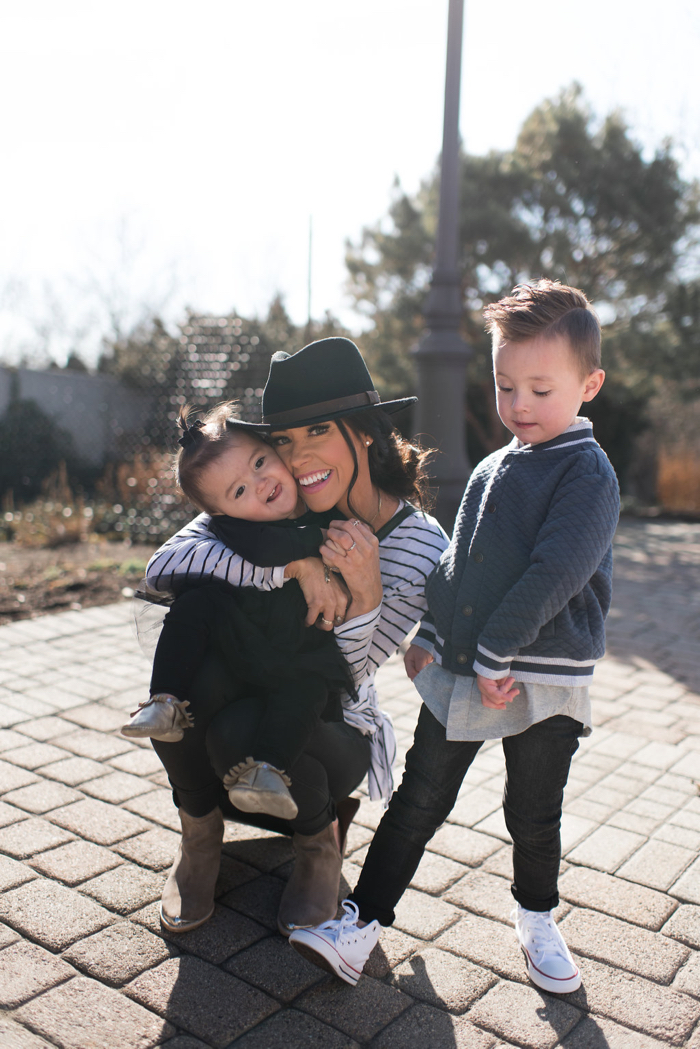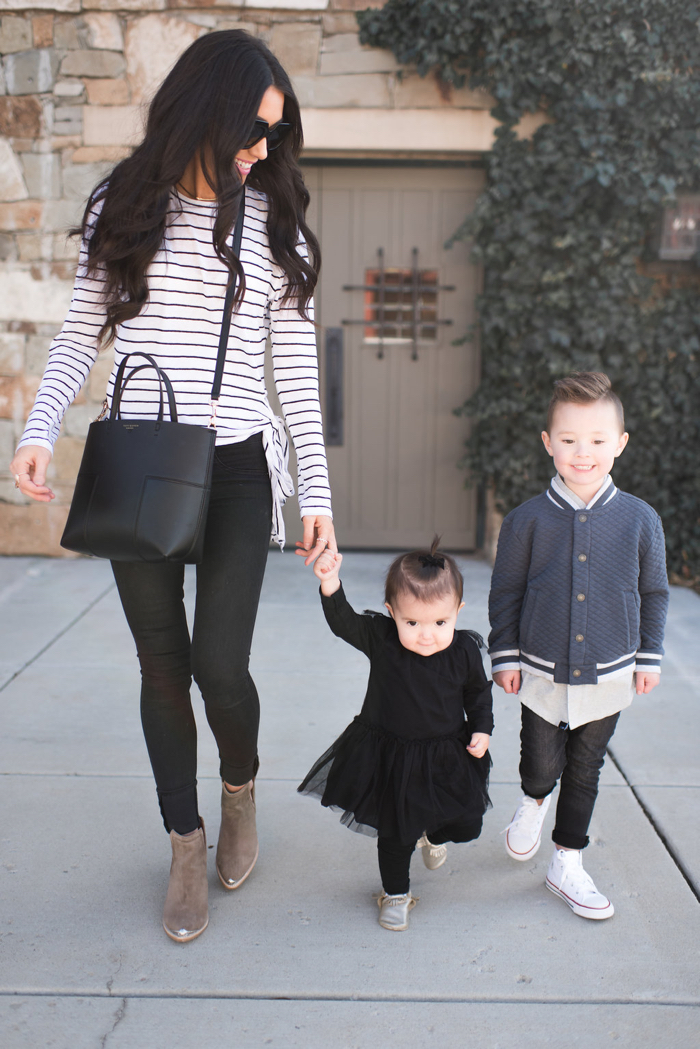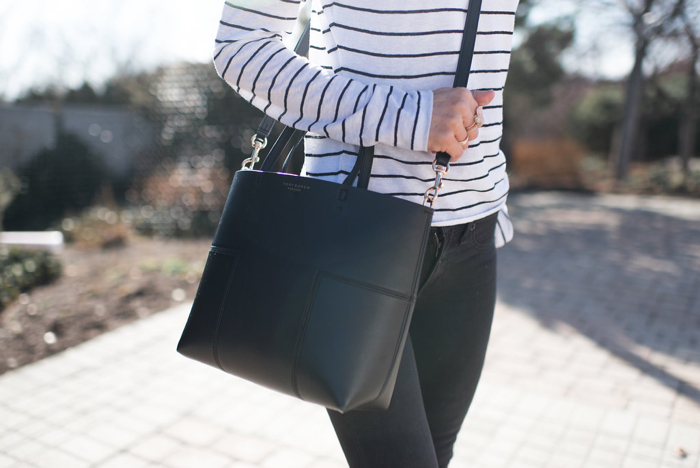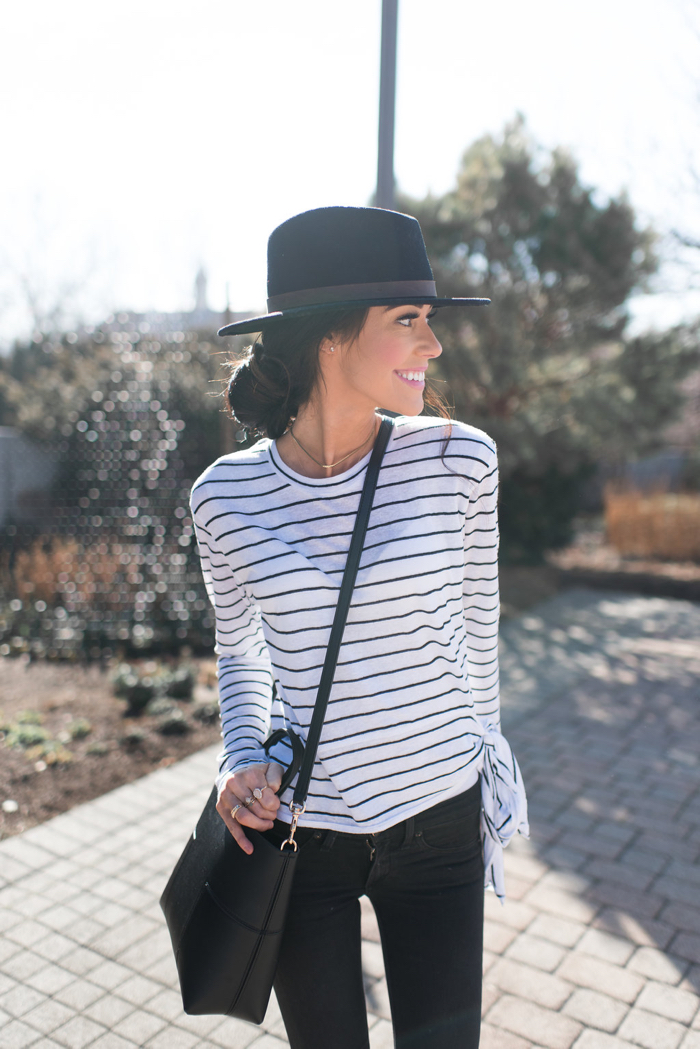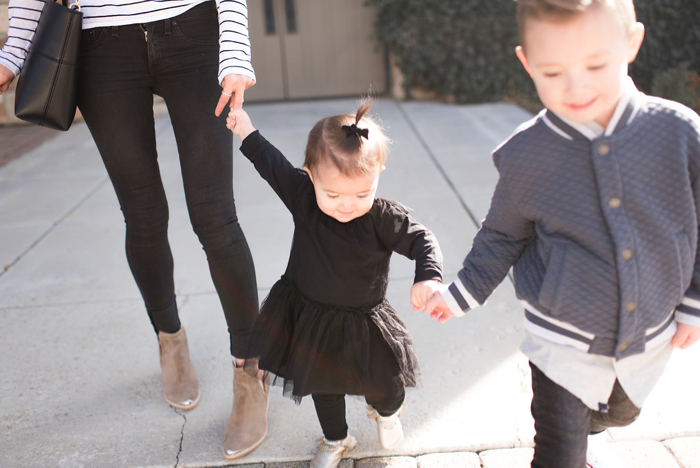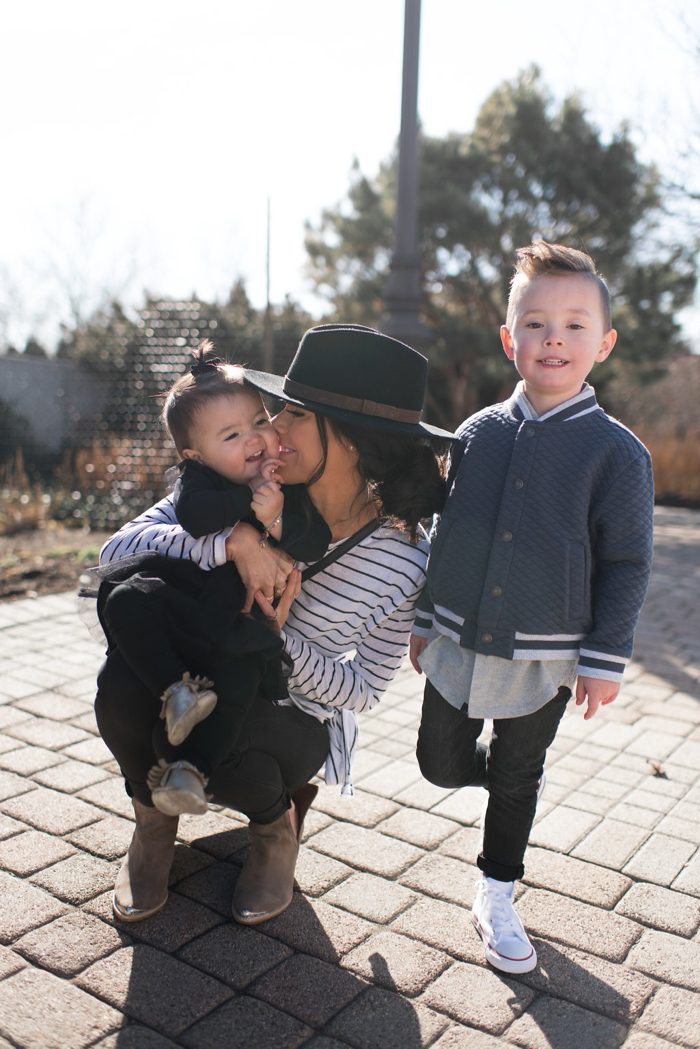 Brittany's Outfit
Mason's Outfit
Monroe's Outfit
On the blog with the babies today sharing 3 ways we try to instill confidence in our babies. I have listed those below but I'm also teaming up with Nordstrom today to bring you guys some fun and easy transition pieces for the littles and us mommas. I love going to Nordstrom to find quality pieces for the babies and ones that I know are going to last them a long time!
Mason loves these high top converse shoes and has ever since he was a little baby! I always grab them at Nordstrom because they have the best selection and tons of colors! Same goes for Monroe. I've been putting her into the Freshly Picked shoes ever since she started walking. I highly recommend them for new babies and toddlers! I know they can be a little pricey for baby shoes but I'm telling you the quality is outstanding and they mold to their little foot which helps them learn how to walked easier and they aren't clunking big shoes around.
I'm loving this cute black tutu dress for Roey! She is all about skirts right now but sometimes they shift around so this combo was the perfect solution! Mason is all about jackets and layering (sometimes he walks out of the house with 5 layers on because he dressed himself, ha). I think these cute varsity jackets are adorable! They are soft and comfortable for them!
As far as my outfit goes this stripe blouse (only $35) has been my go-to lately and I love the way it ties for a little something extra! Also, I've been wanting these shoes forever now and finally pulled the plug! They are so surprisingly comfortable!
Please let me know if you guys have any questions about the pieces or sizing! I will always get to them!
Brittany's Outfit
Mason's Outfit
Monroe's Outfit
---
3 ways we try to instill confidence
1. Routine: These babies are new to the world! I often time find myself treating them a little older than they are. Kids thrive off routine and something they know they can depend upon and predict. I'm not a huge scheduler but I do like to keep breakfast, the day, dinner, and bed time something similar every time so they know what to expect. For example when we go on vacation it's a blast but my kids start to get crazy towards the end. Mason feel so proud of himself when he knows what's coming next. He's the first one to say mom, do you want me to set the table. Ok Roey almost time for bath. These little moments that seem so cute are actually instilling confidence in him + his abilities.
2. Bend Down: It's hard to talk to the babies always from above and I often feel like I'm hovering over them and how intimidating is that. Get on their level. I hearted this before I had kids but was reminded by some random article about Kate Middleton (goals) and most times when she's talking with her kids she is on their level. This goes so far with the babies! They feel important, I get so many hugs + kisses, and love look into their eyes.
3. Affirmations: I love doing affirmations with Mason. We just started doing them with Monroe but she's still little. We started by asking Mason what he as good at and what he loved. Then we taught him how to make those affirmations. They change every day. Sometimes he says, I'm brave, I'm kind, I'm a good listener. Sometimes he says, I'm a great brother, I'm a great basketball player, I'm funny. I love hearing them and hearing aloud what is important to him.