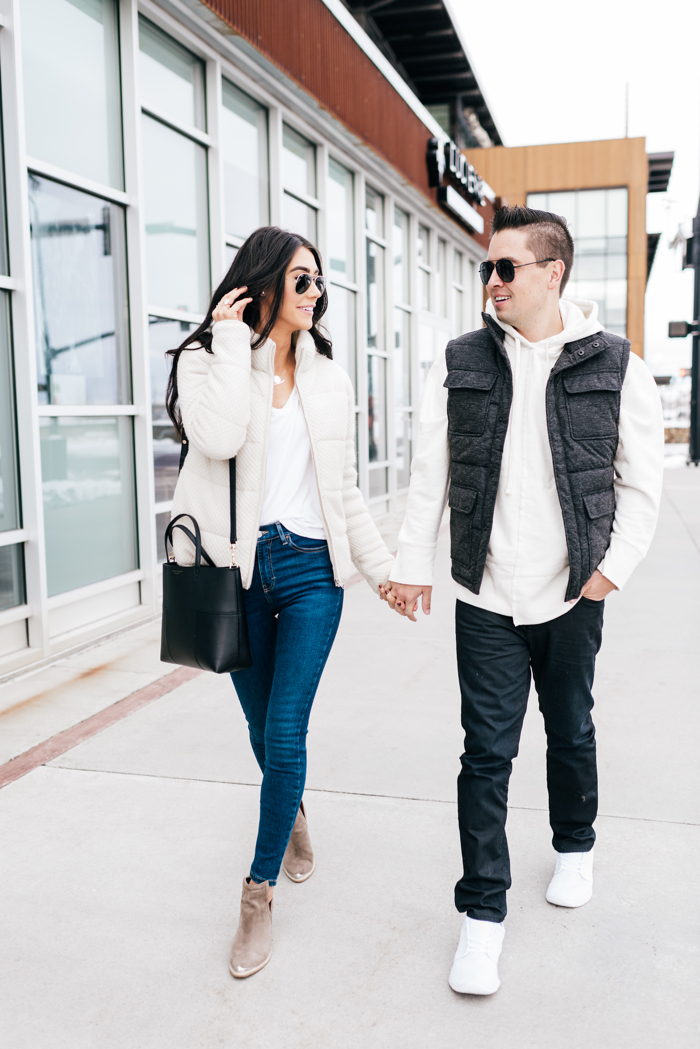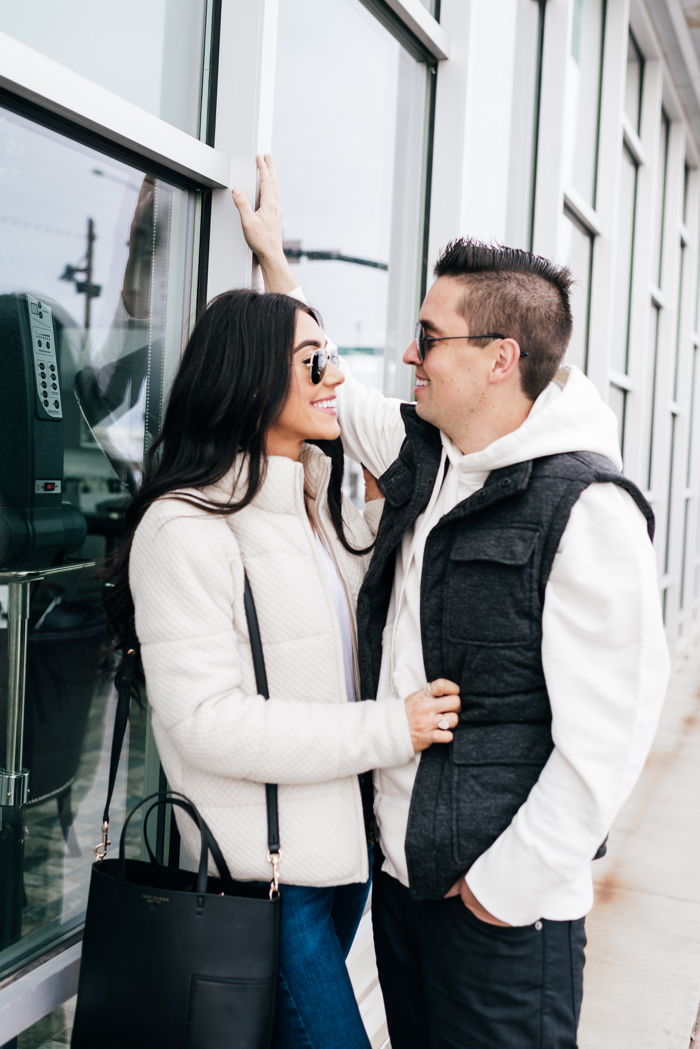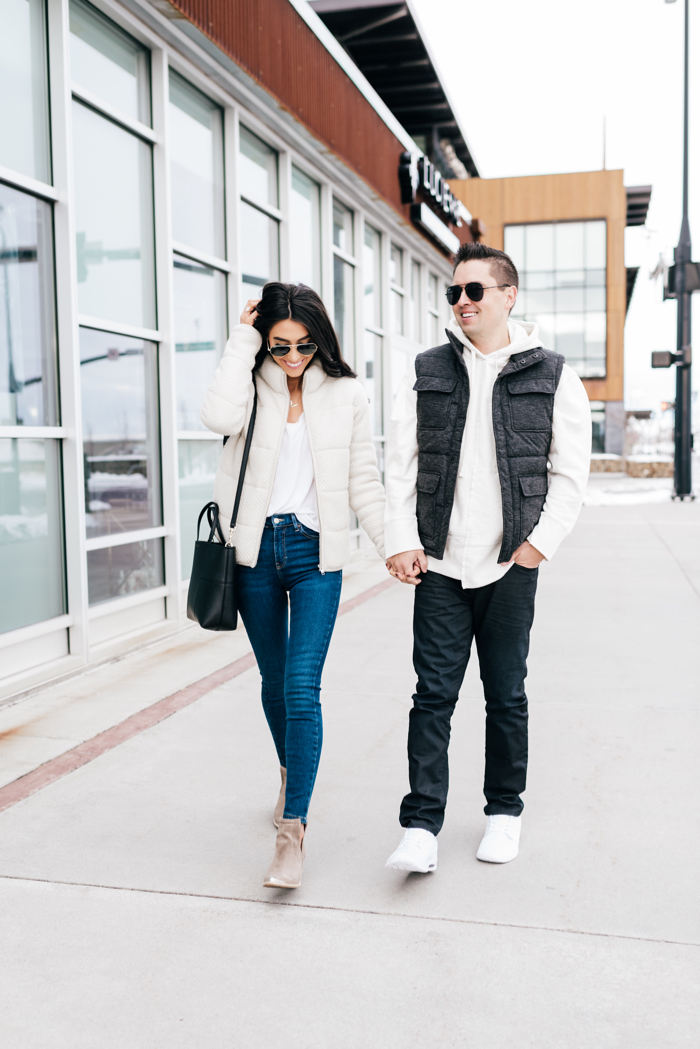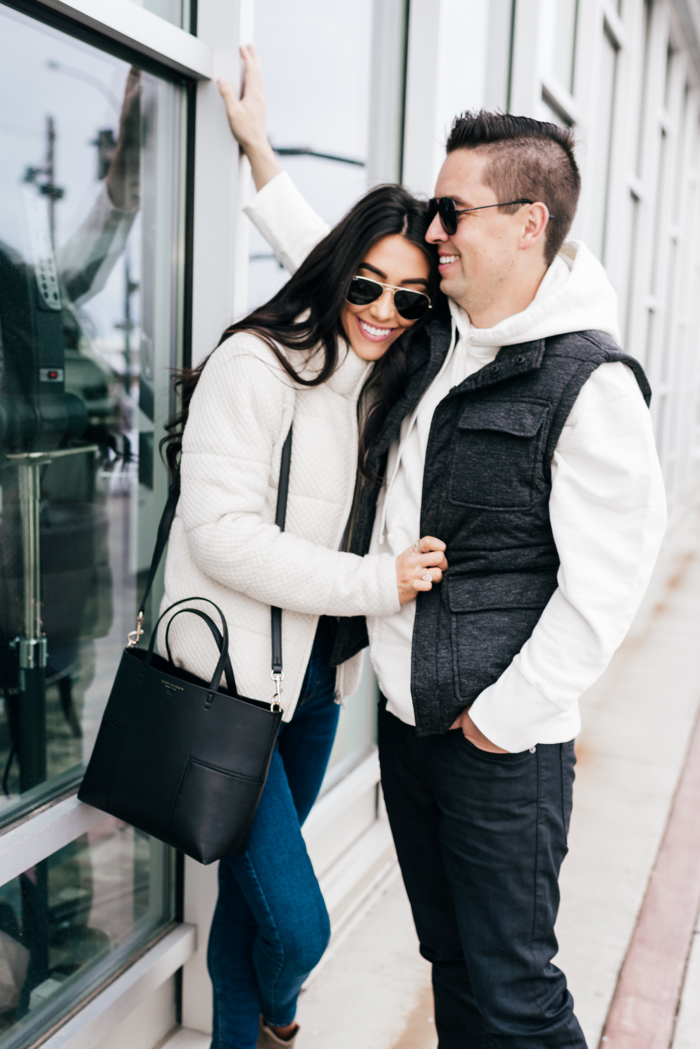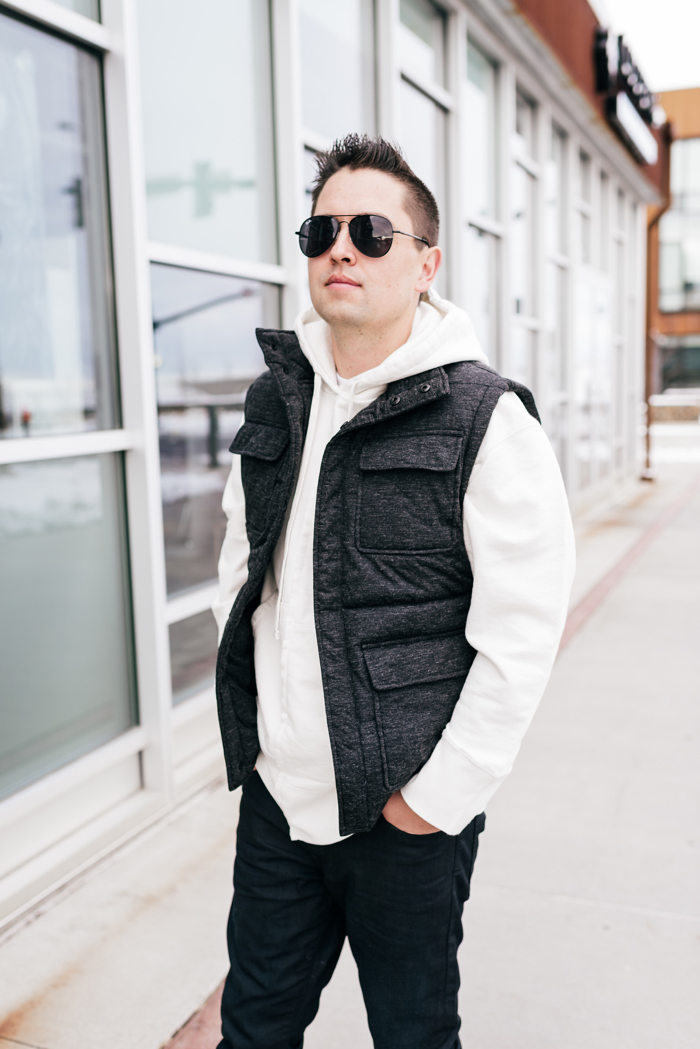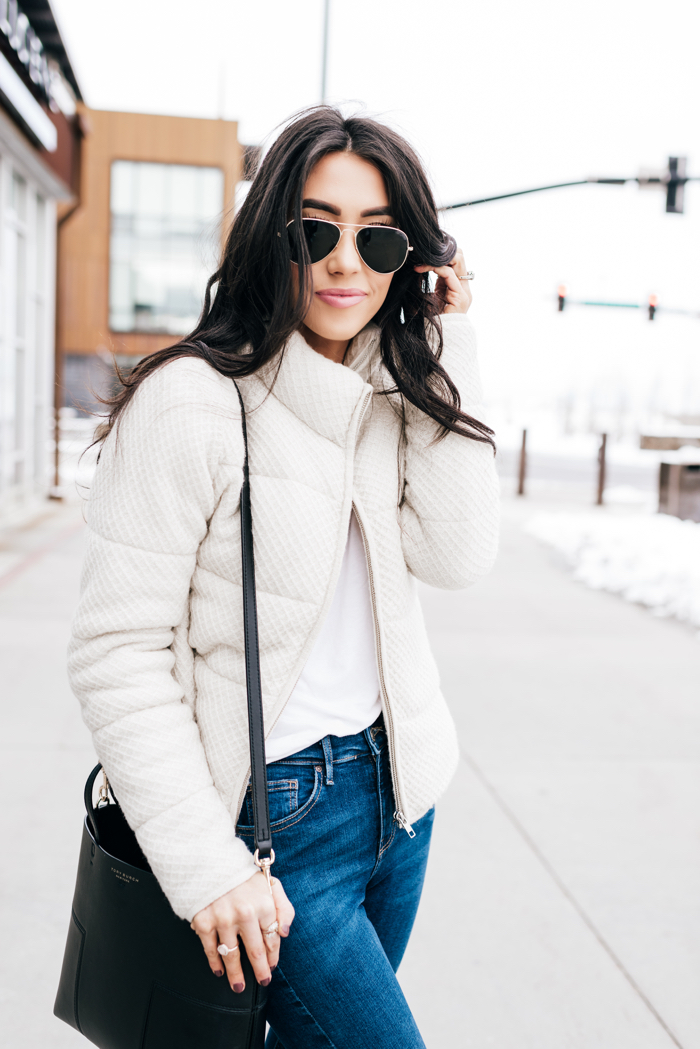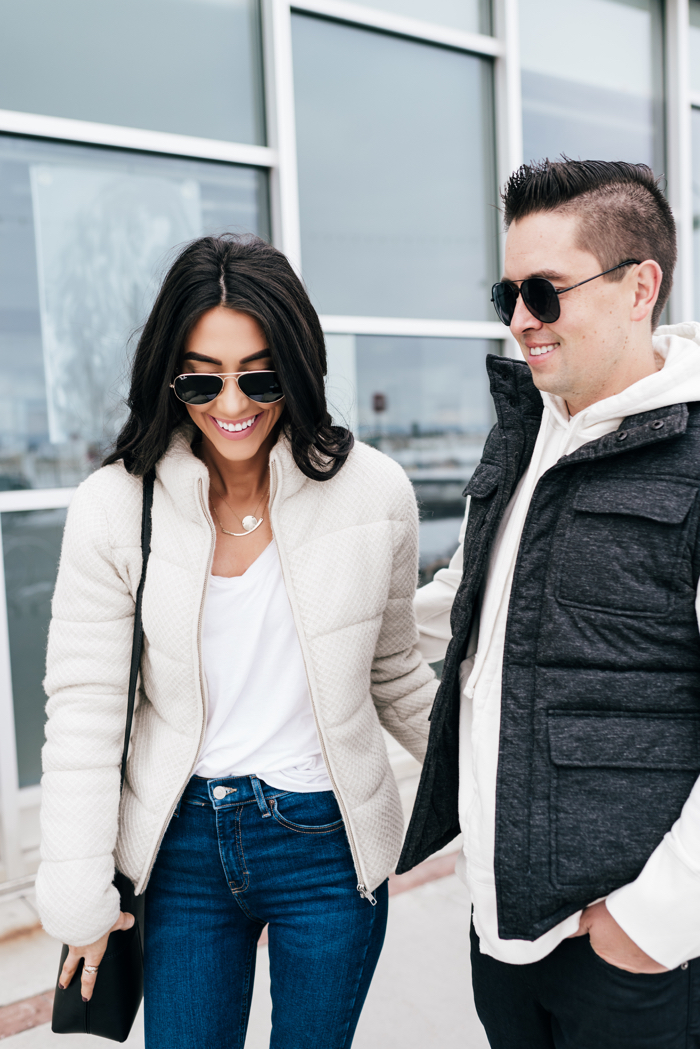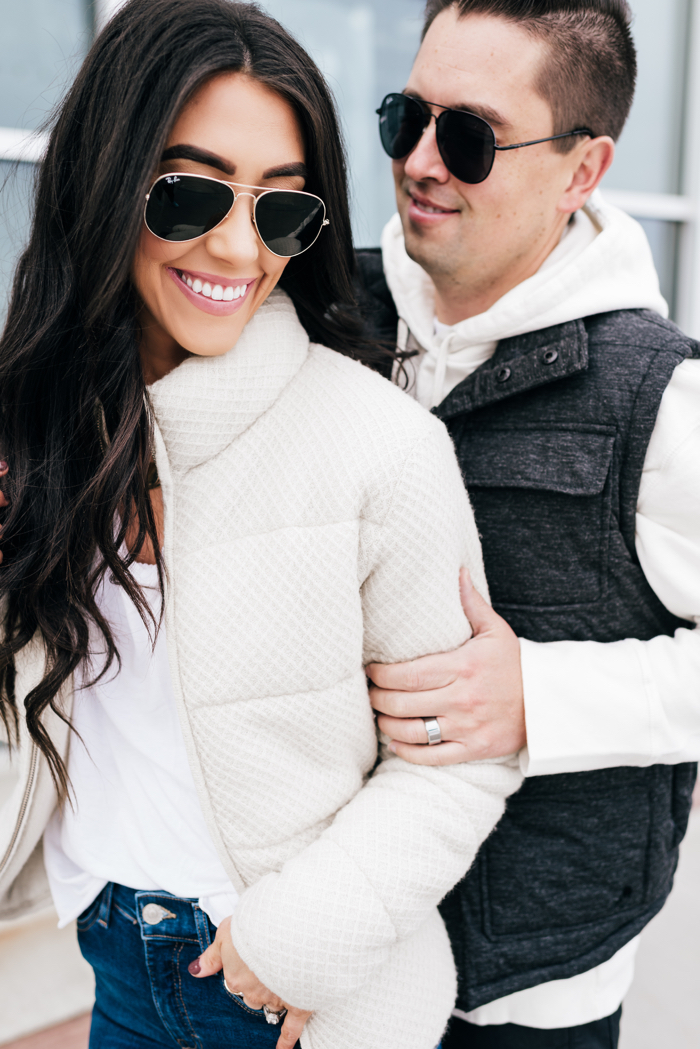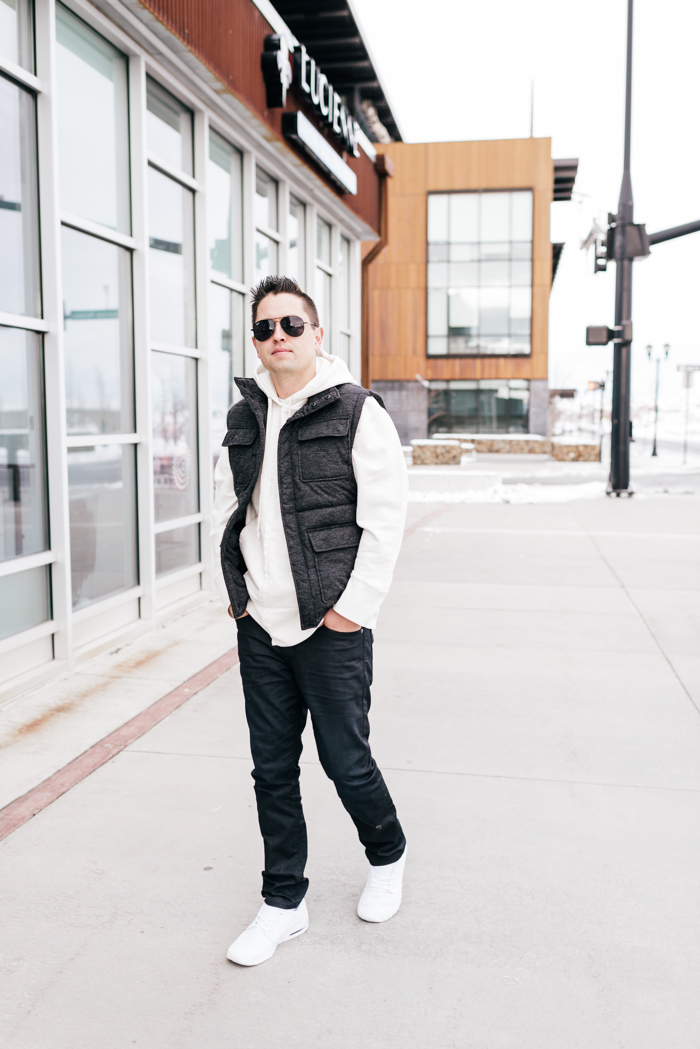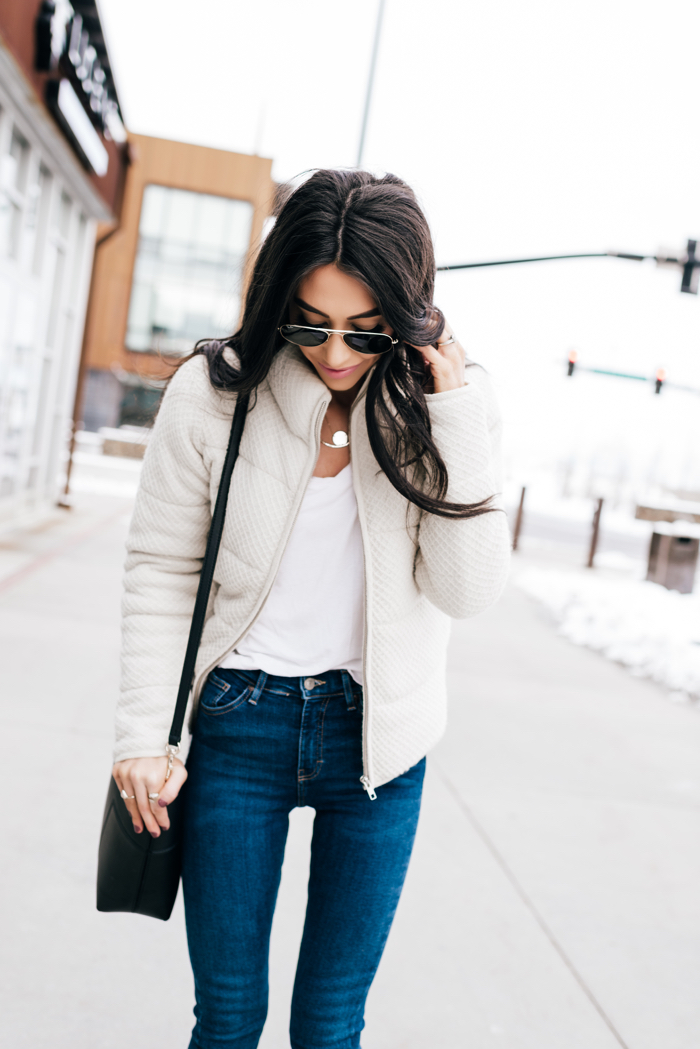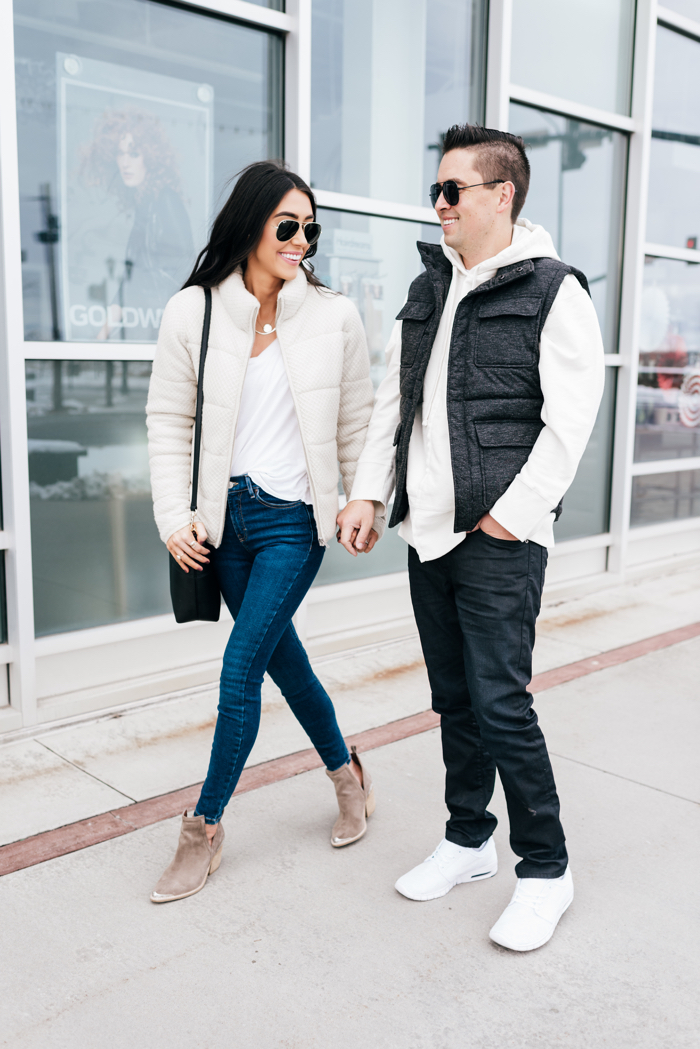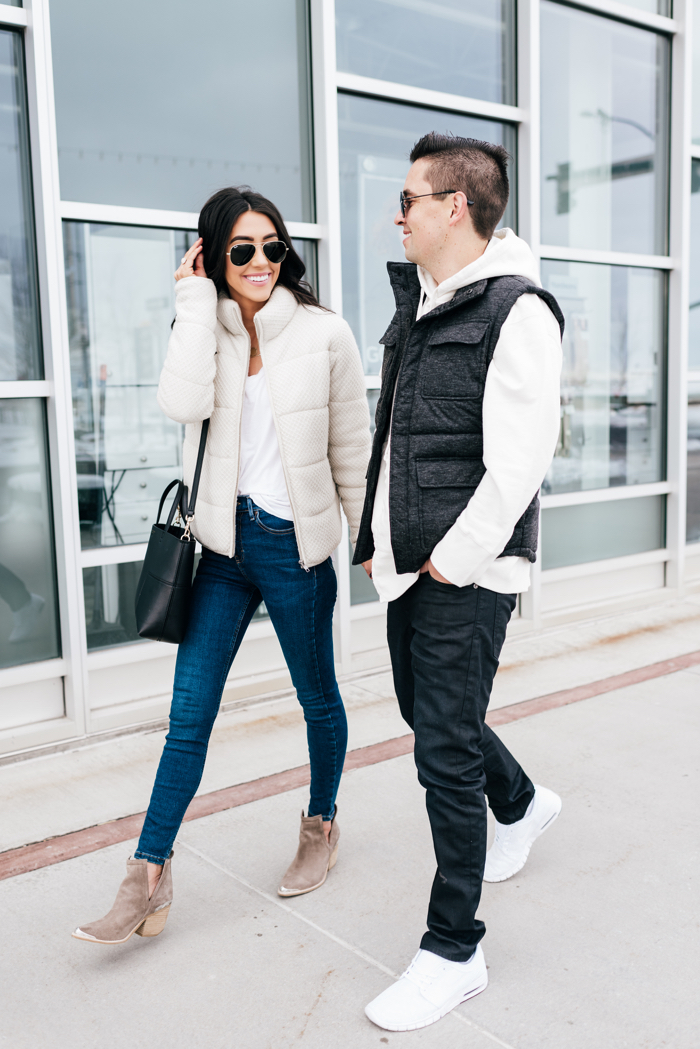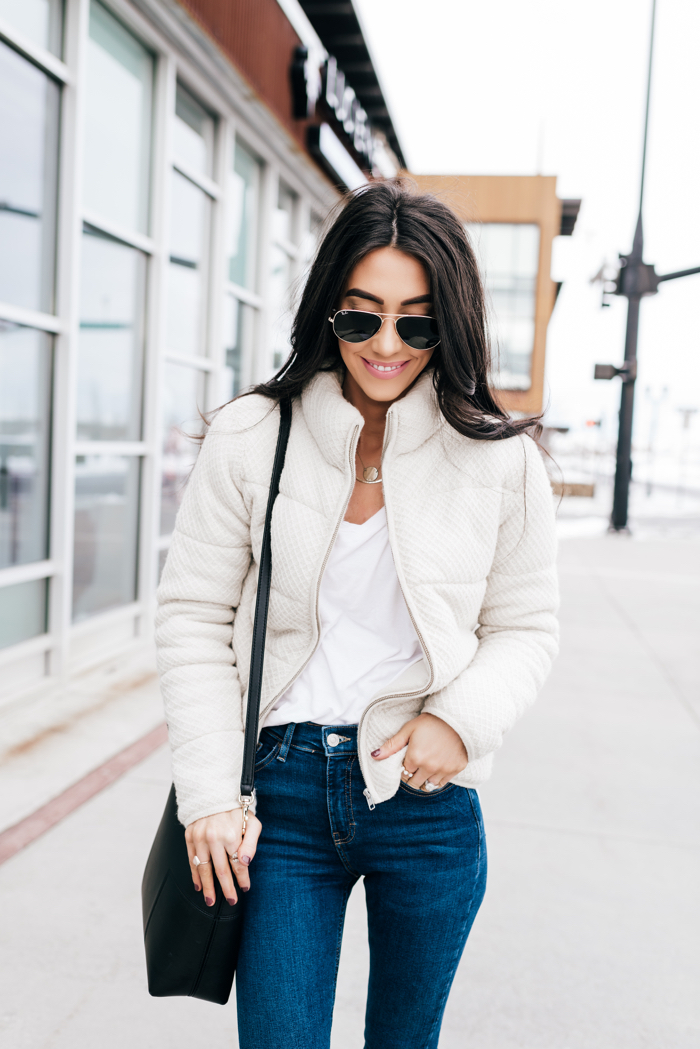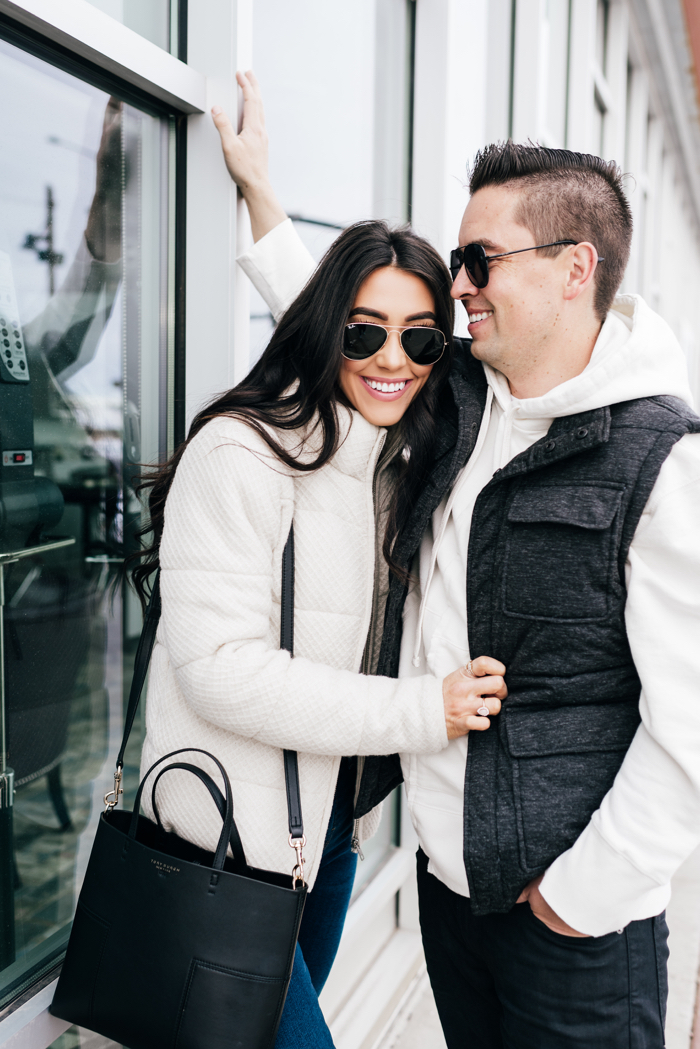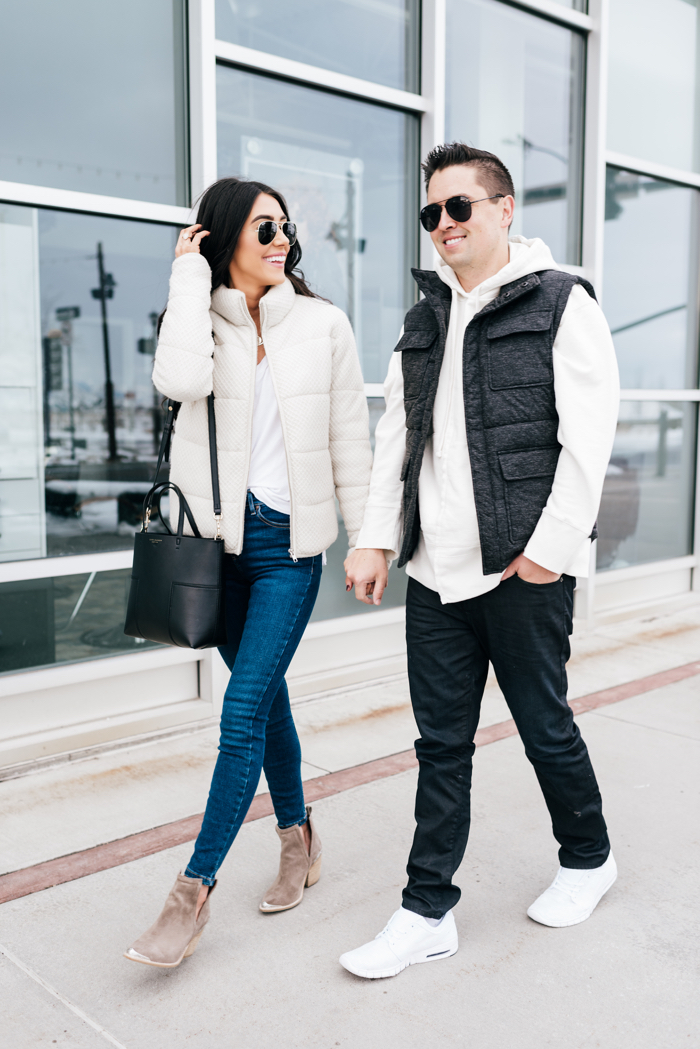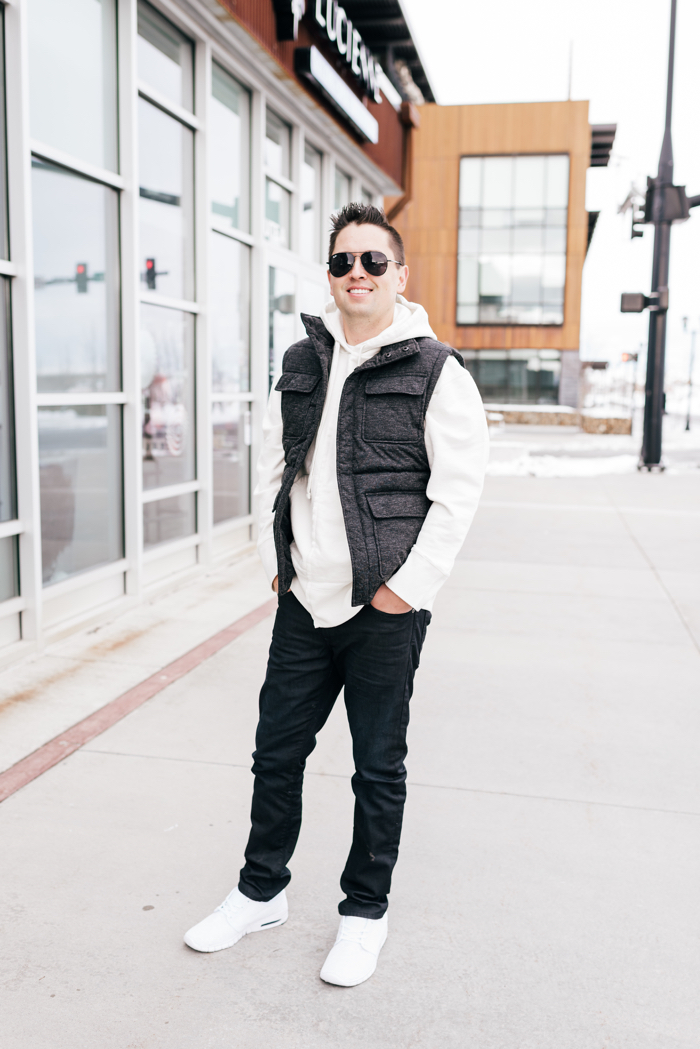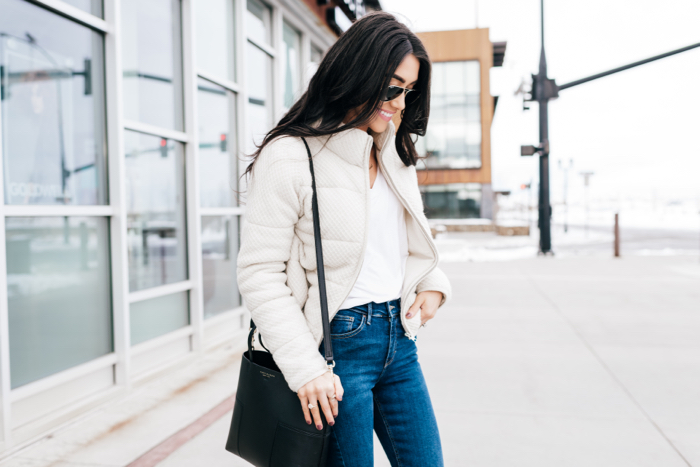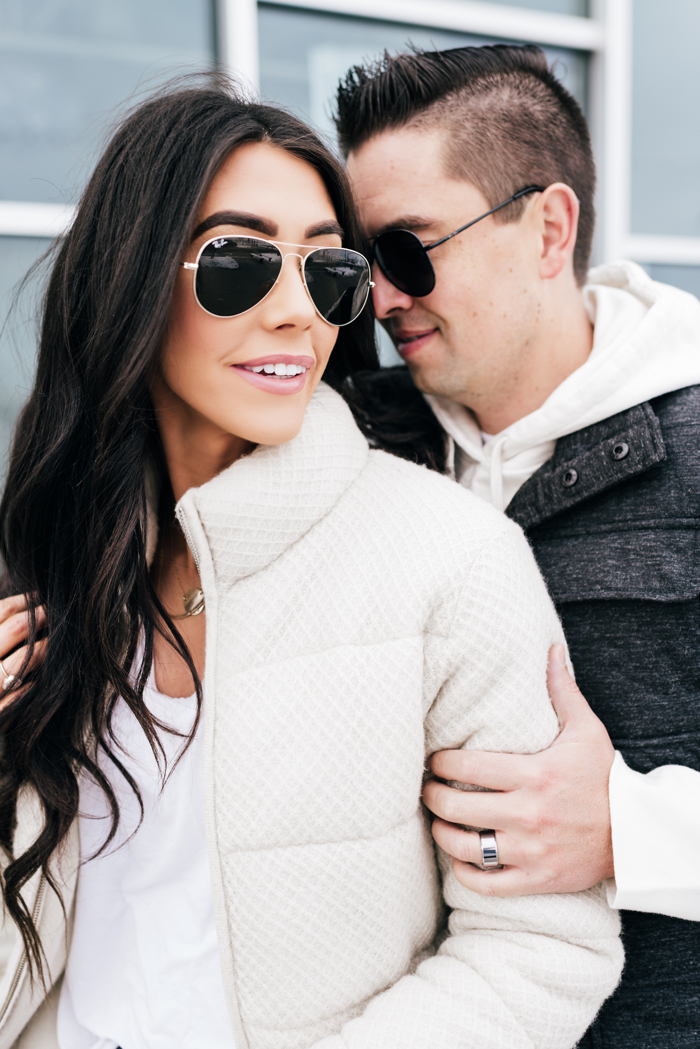 Trevor's Outfit
Brittany's Outfit
Trevor and I fist started dating in college! He has always had great style but never a big shopper. He's the kind that when we do go shopping together he just buys and doesn't like to waste time (anyone else?). We have always loved Nordstrom when it comes to find great quality pieces for him! Since he's not shopping as often as I do or as I do for the kids when he does go to Nordstrom we look for a lot of timeless pieces and ones that can be interchanged/layered with what he has! He loves Rail + Topman there! Not only are the prices great they fit so well and have great basics.
We try to go out on a date at least once a week. He's so sweet because he's usually the one that pushes it the most. I'm more of a home body who could stay in every night watching Netflix. So when we do go out I like to look my best and make it a little extra special. I do feel like it's so important to date your husband! I love looking my best 1. for myself but 2. for him! He always says, wow babe you look for pretty! Probably a little change from gym clothes and running around with the kids.
Trev has always loved the Joe Jeans! They fit him so well and last forever! He also loves the different washes they have. These pair are the taft wash and the slim leg. It's cold around here right now so layering is key! This sweatshirt is so buttery soft and comes in 2 other colors! We layered that with this puffy vest. I love puffy vest on him, especially this one that has a touch of style. Last but not least he is the biggest fan of the Topshop Silm Shirts. They are so flattering and perfect by themselves or for layering.
I'm wearing my favorite high waisted jeans. Guys! I'm telling you these are so amazing! They hold you in, have a great shape, and are so comfortable. They run a little small so either size up if you want them normal or go with your regular size if you want them a little tighter. Also, these are my favorite v-neck tees! They are only $17! They are lightweight and a longer cut. Topping it all off I love this jacket! I've been eyeing it for awhile online then finally saw it in the store and had to have it! It is so cute + chic and warm!
I often like to coordinate our outfits just enough but not too matchy-matchy. That's what I did here. It's easy to stay in the same color scheme.

Trevor's Outfit
Brittany's Outfit