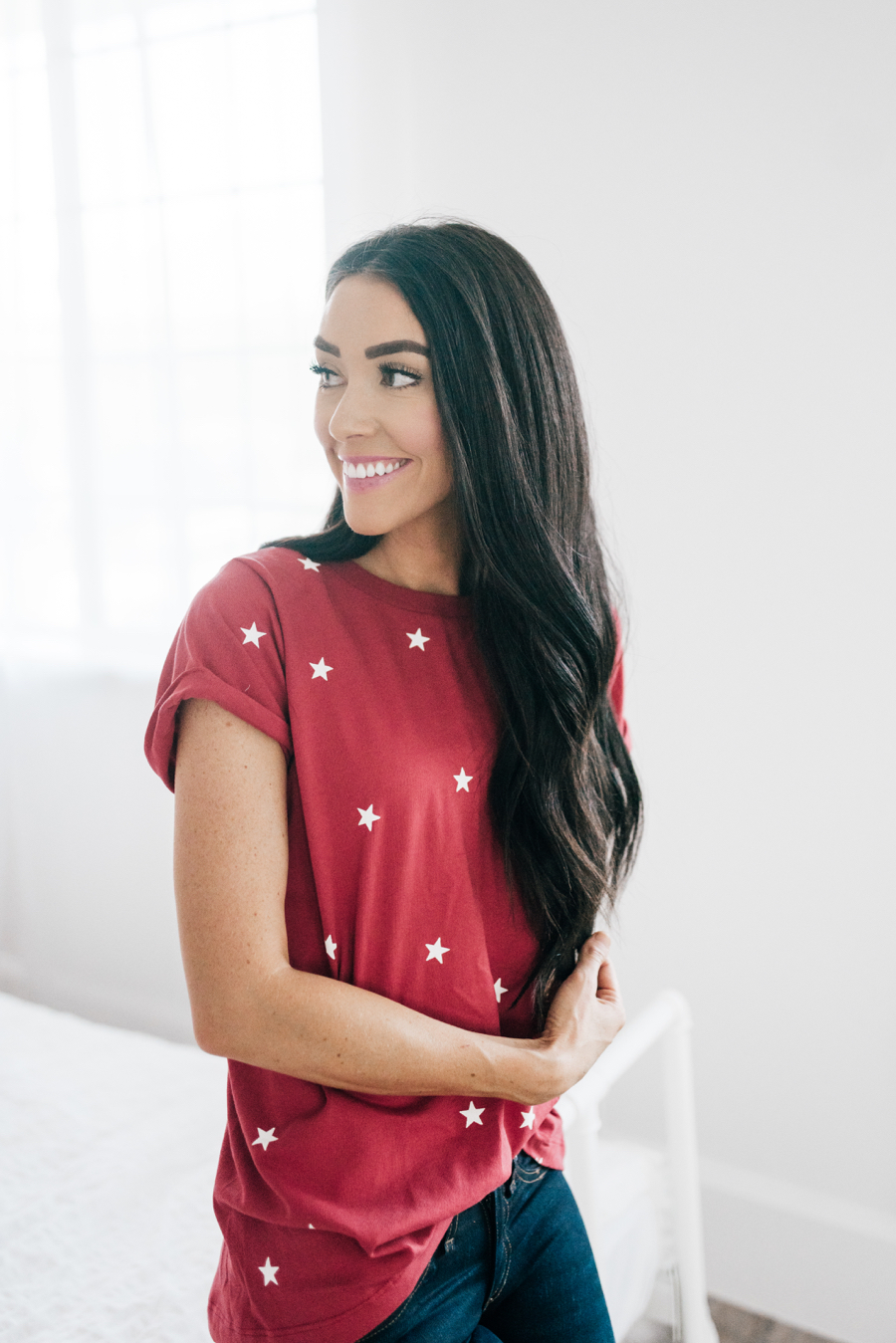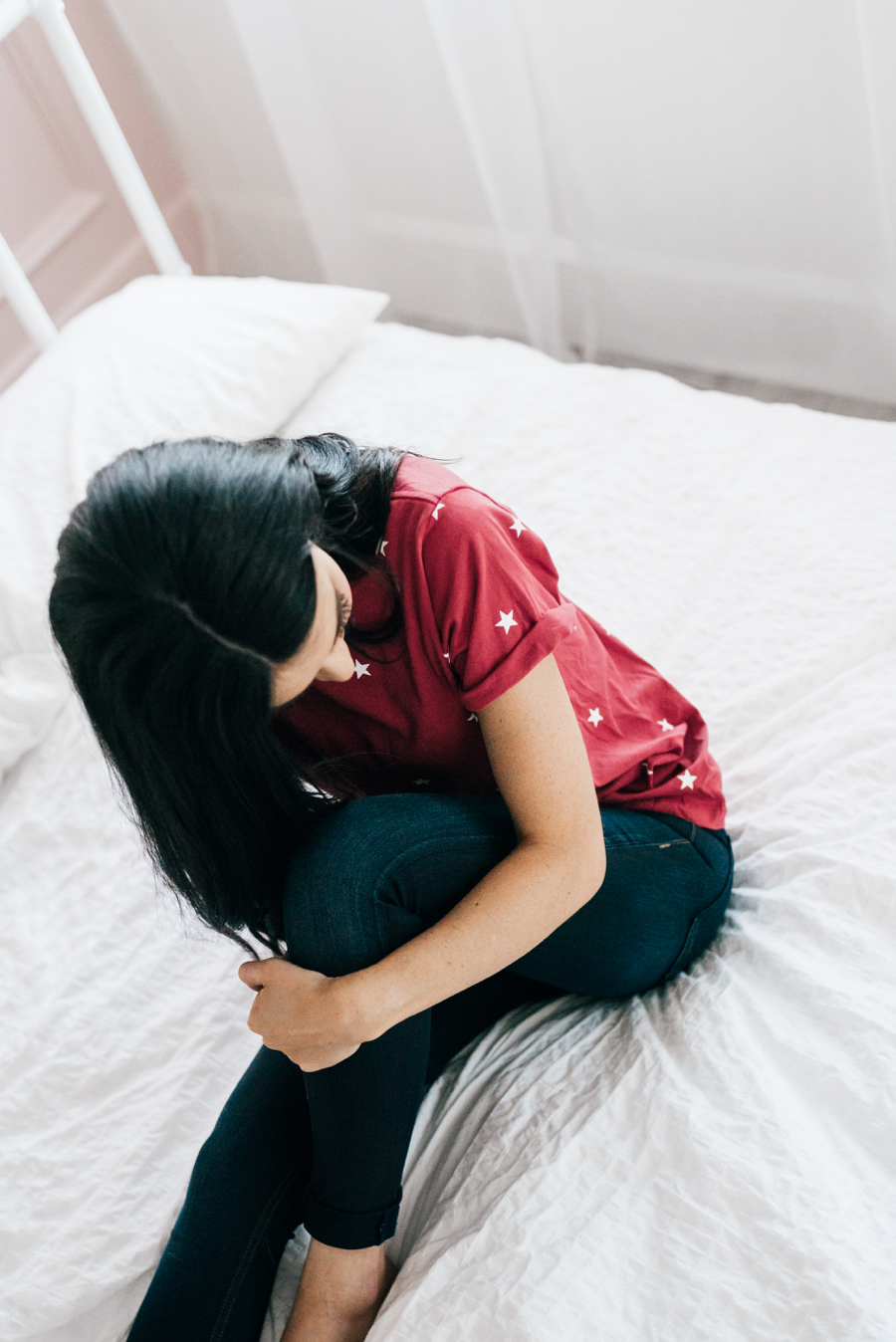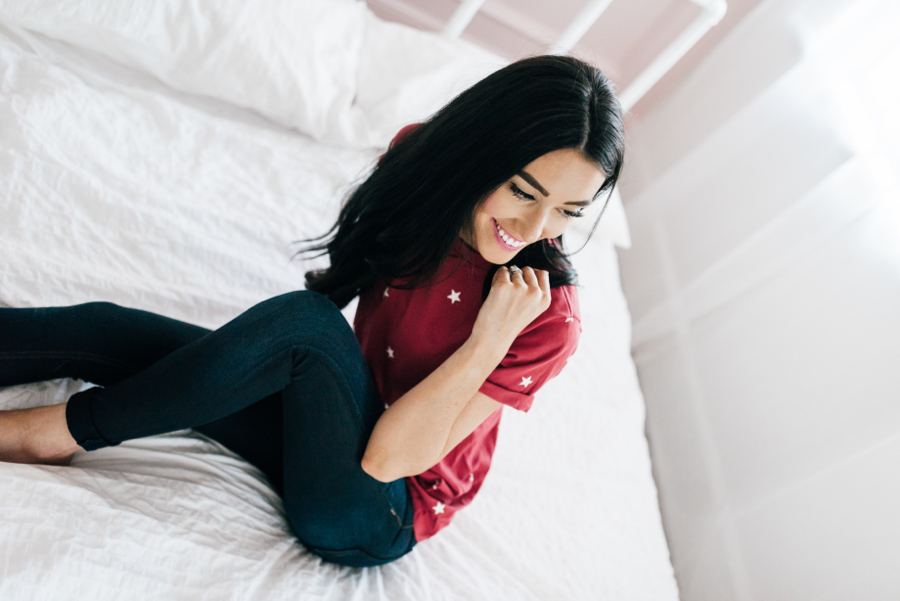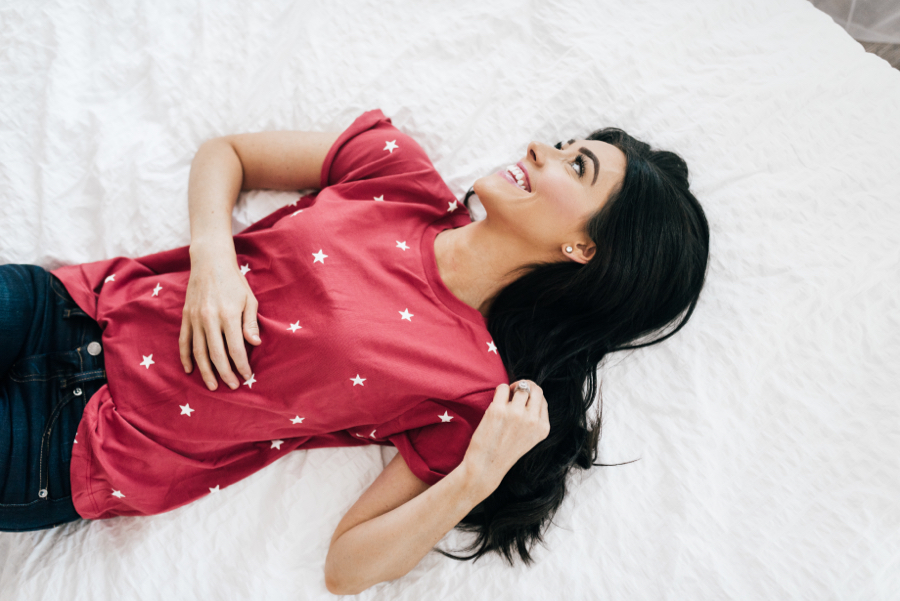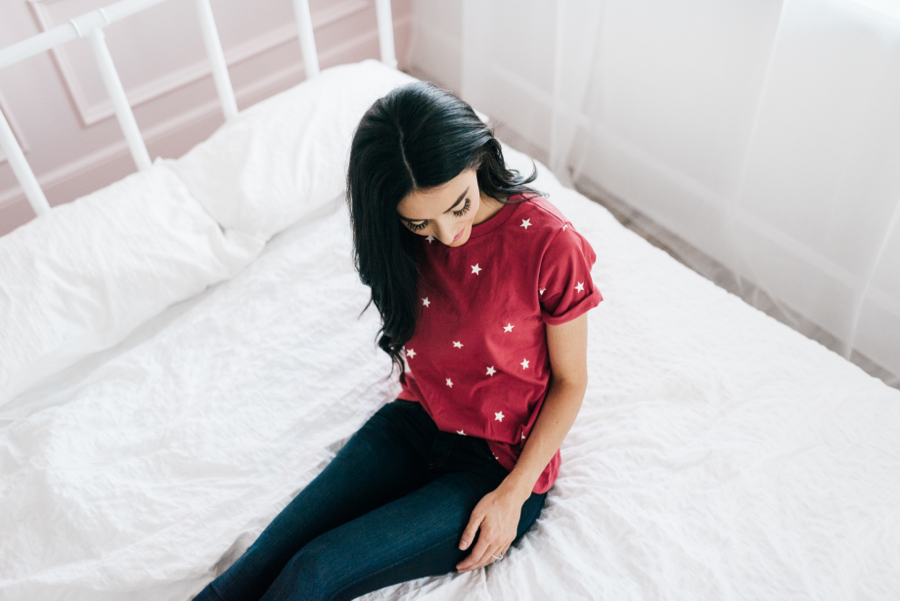 4th of July


Hi lovelies! With 4th of July coming up quick, I wanted to post some of my favorite outfits for the holiday throughout the week and share traditions that my family and I love to do to celebrate! I'm so grateful for holidays because they bring family and friends together. There is nothing better then spending time with those you love! Did anyone else's mothers make you and your siblings wear matching Old Navy t-shirts?! My mom totally would have us line up and take pictures in those shirts every year! Those were the good ol' days!
Of course, I love to stick to the traditional "red, white and blue" for my 4th of July outfits! And if you have been following my blog for awhile you know I'm all about comfy clothes! Jeans and a t-shirt are always my go to and the holidays are no exception. That's EXACTLY why I am obsessing over this red star t-shirt. It is soft, comfy, cute and so festive! I also love the tiny star detail which is just perfect for the 4th! I am a big fan of the rolled sleeves on this shirt. It adds a little flirty flare to a basics tee. What more could you ask for?!
Onto our traditions! Every year my family and friends all get together at our house  to eat, play games and celebrate! We assign everyone dishes to bring. My youngest sister makes up red, white and blue jello shots which are soon fun! (They are non-alcoholic) The boys get the BBQ and we cook hotdogs and burgers which is a family favorite. Also, my husband puts on a reallllllly amazing firework show! That is always the highlight of our night!
Check back this week for my 4th of July outfit inspo and family traditions!
SaveSave