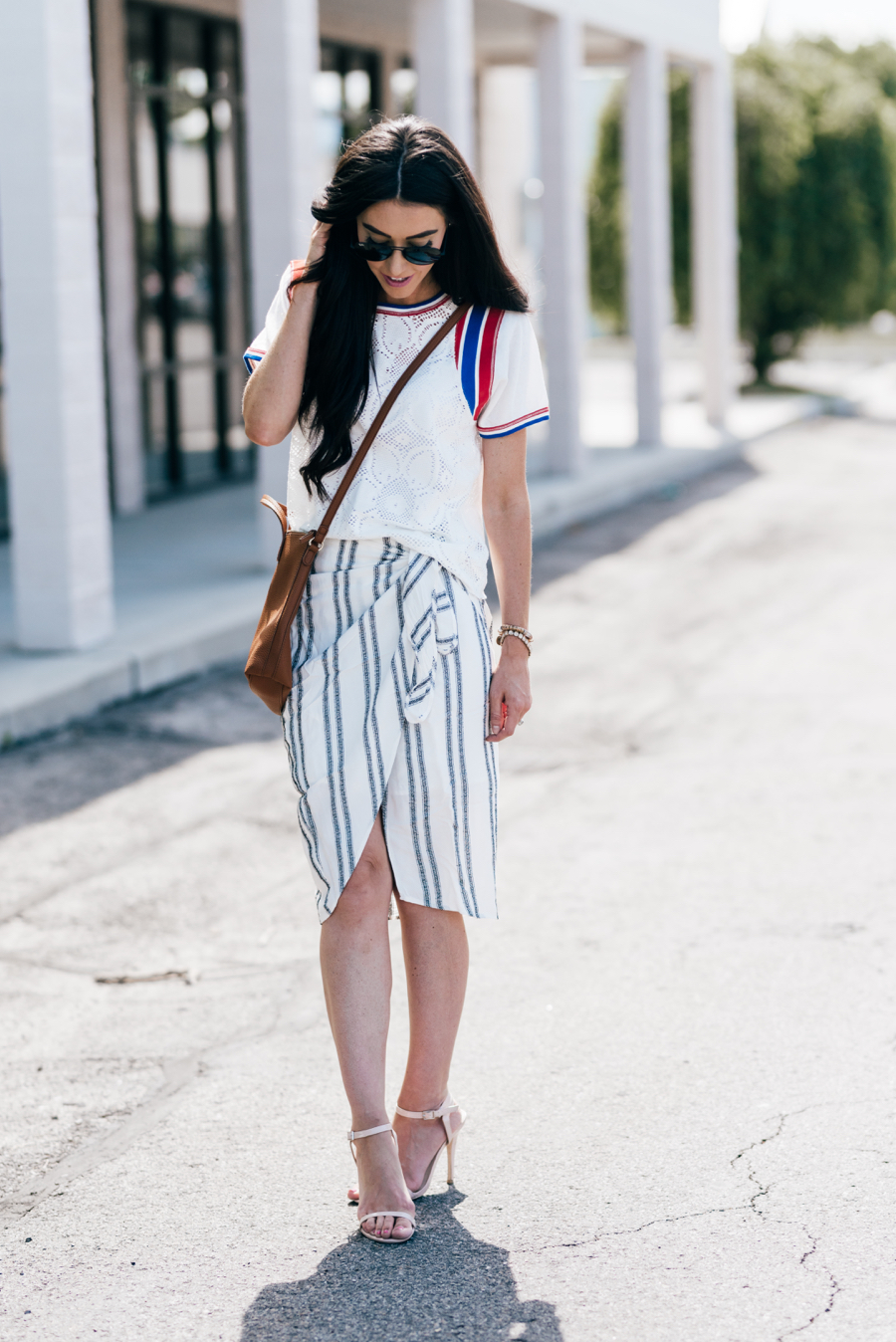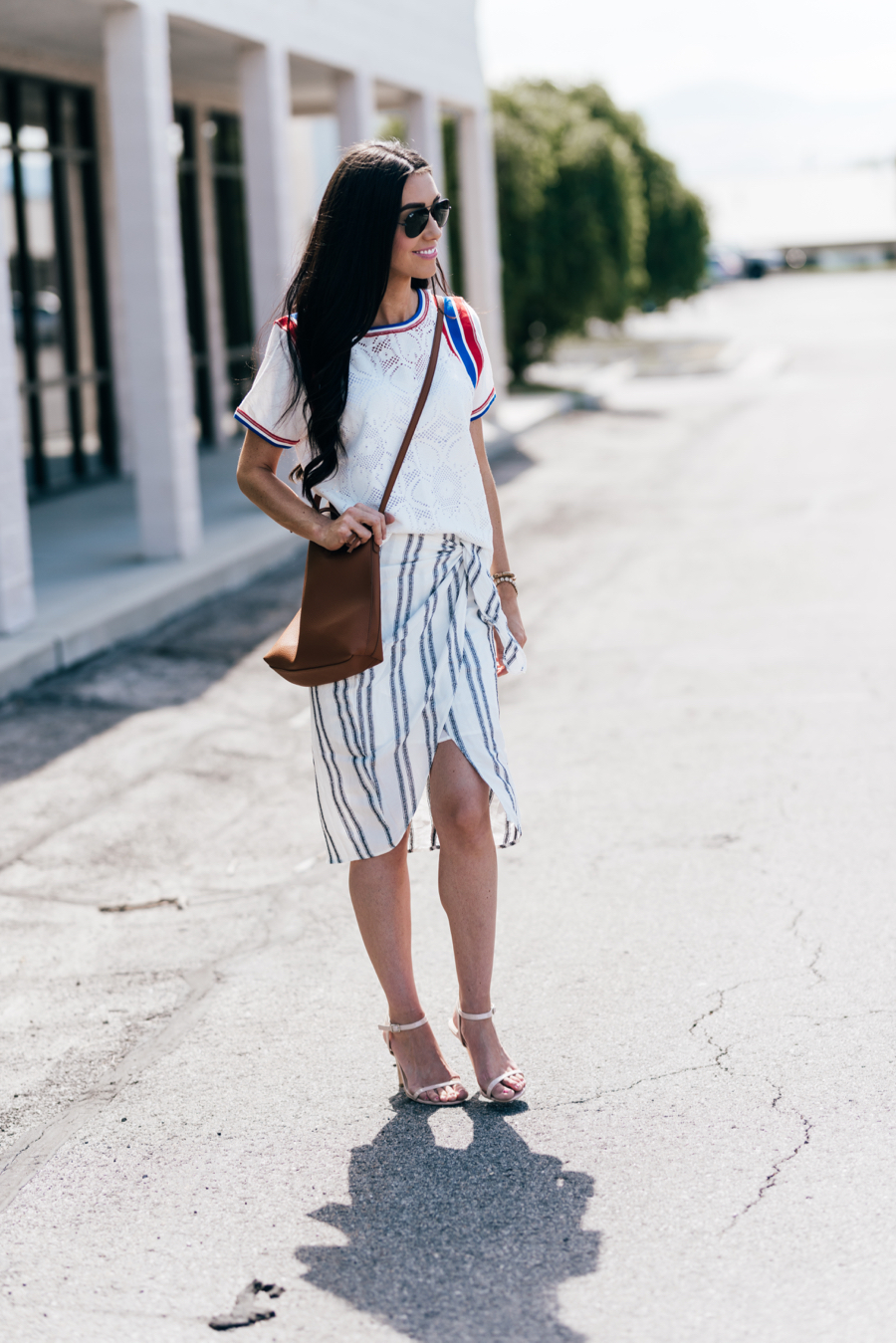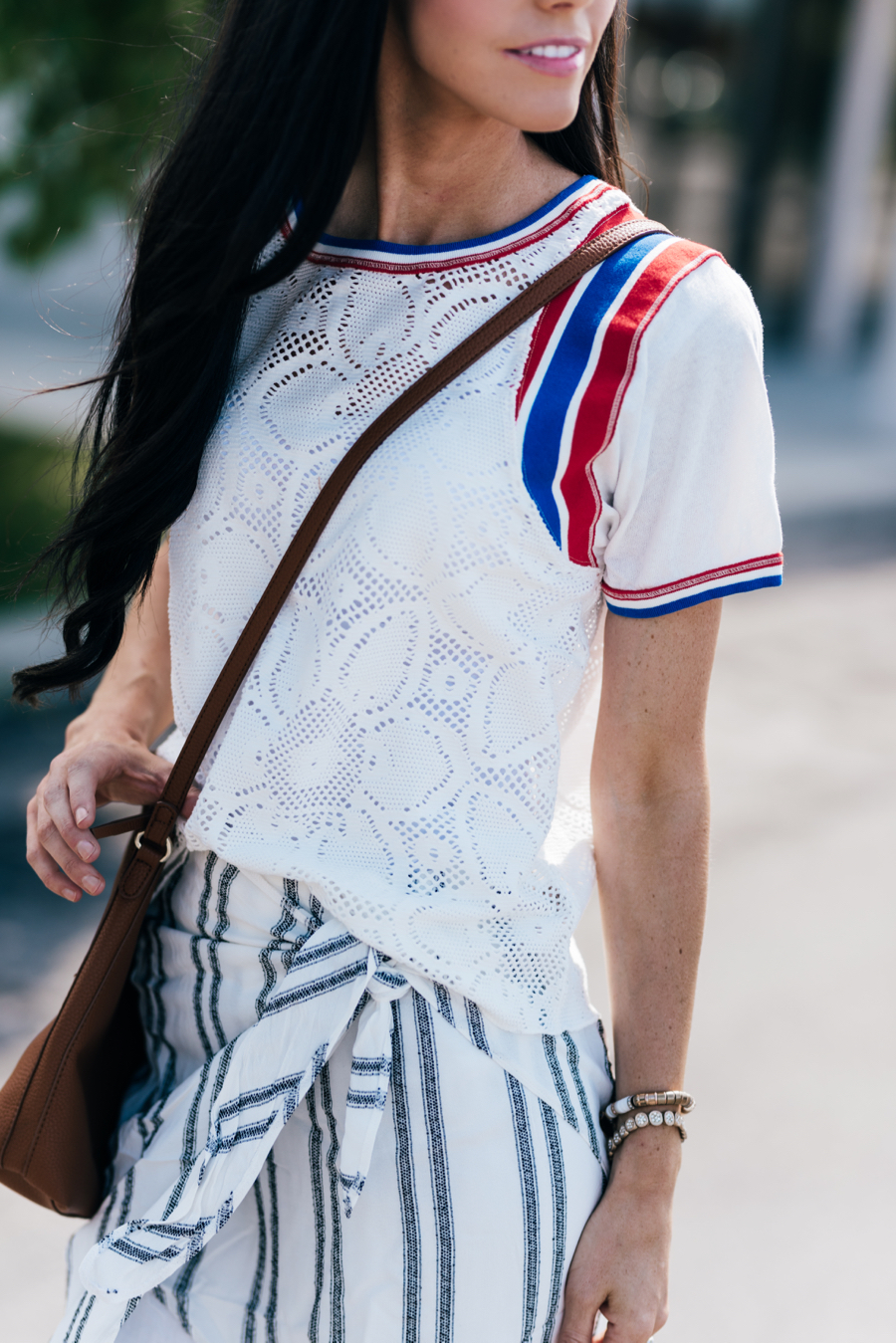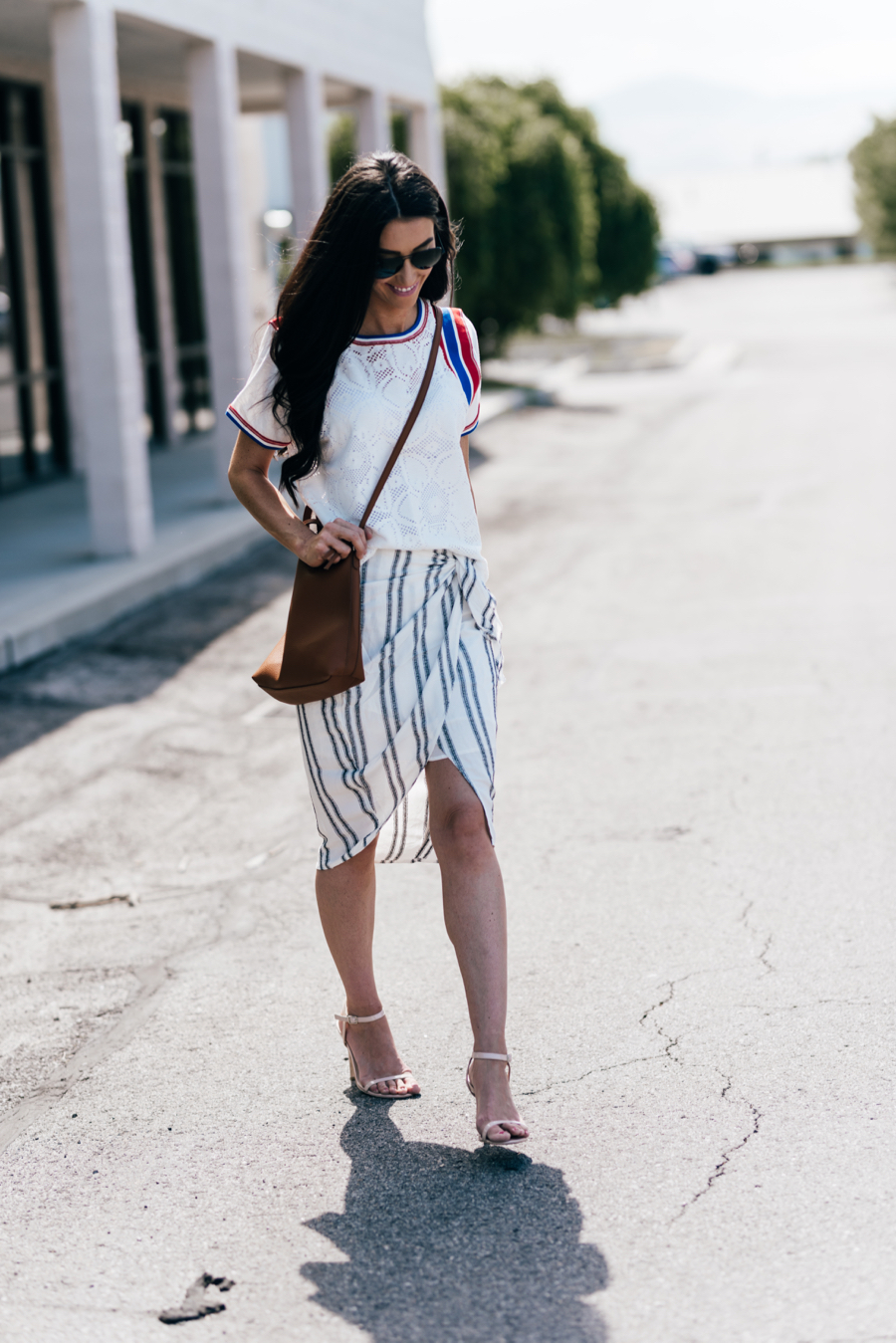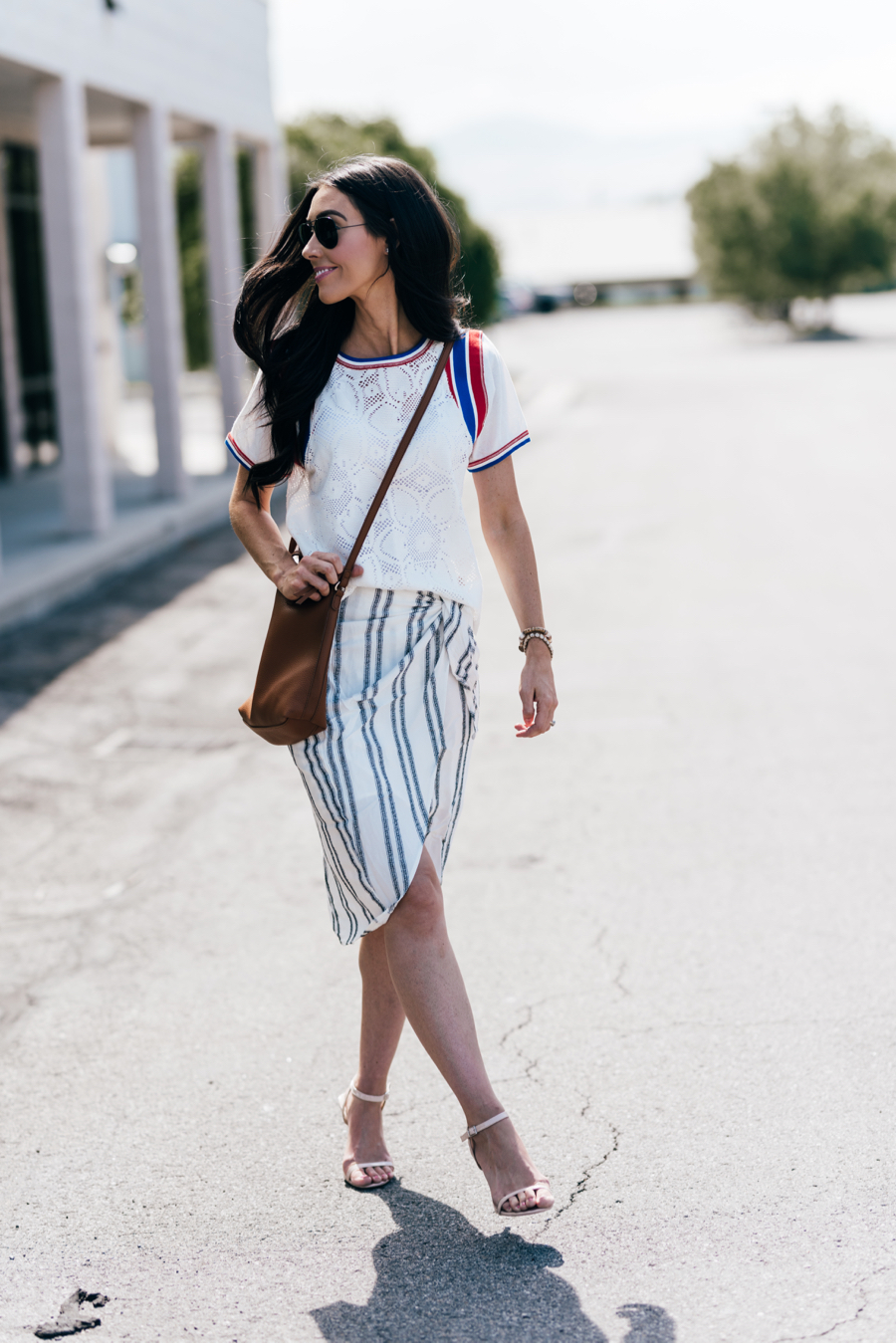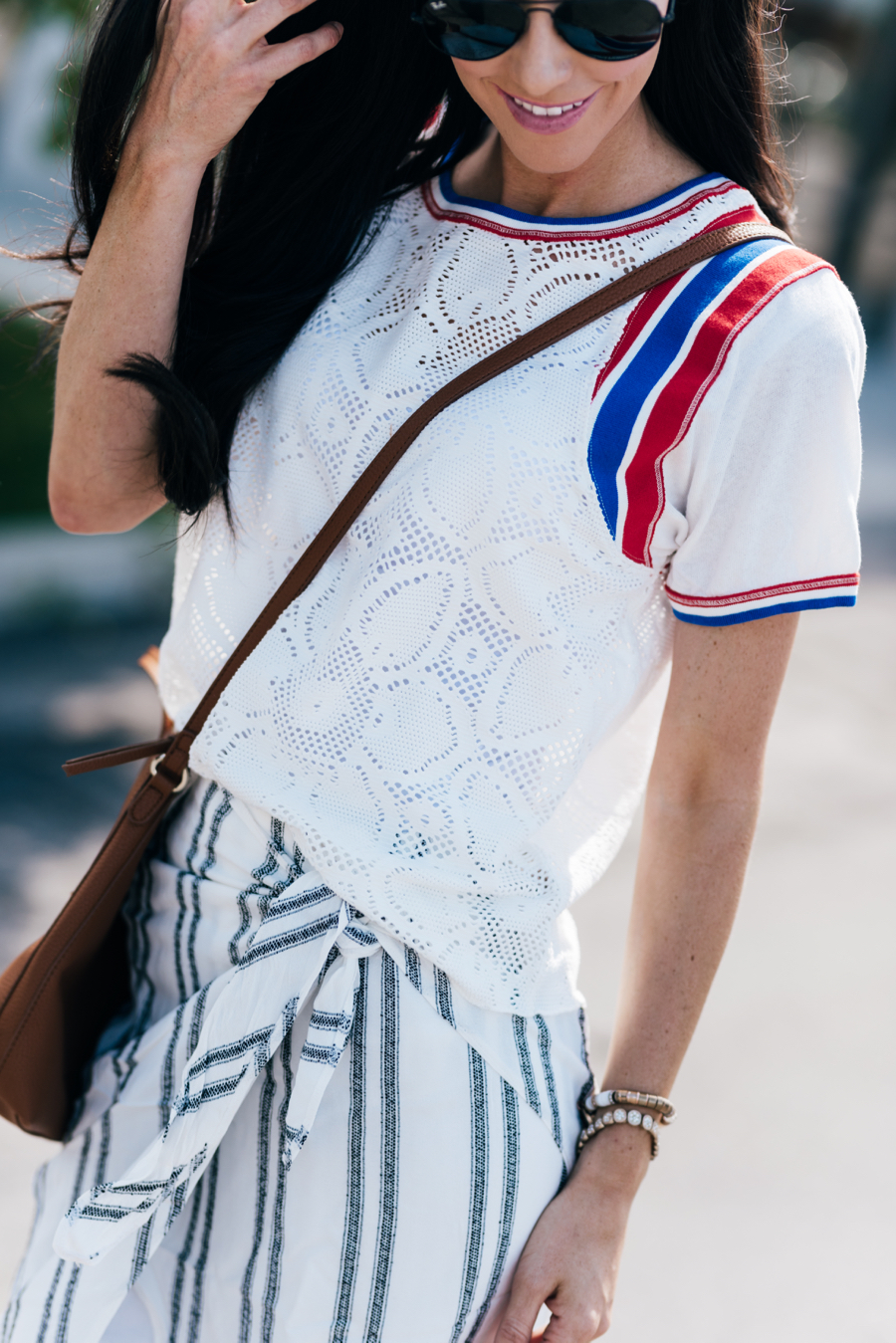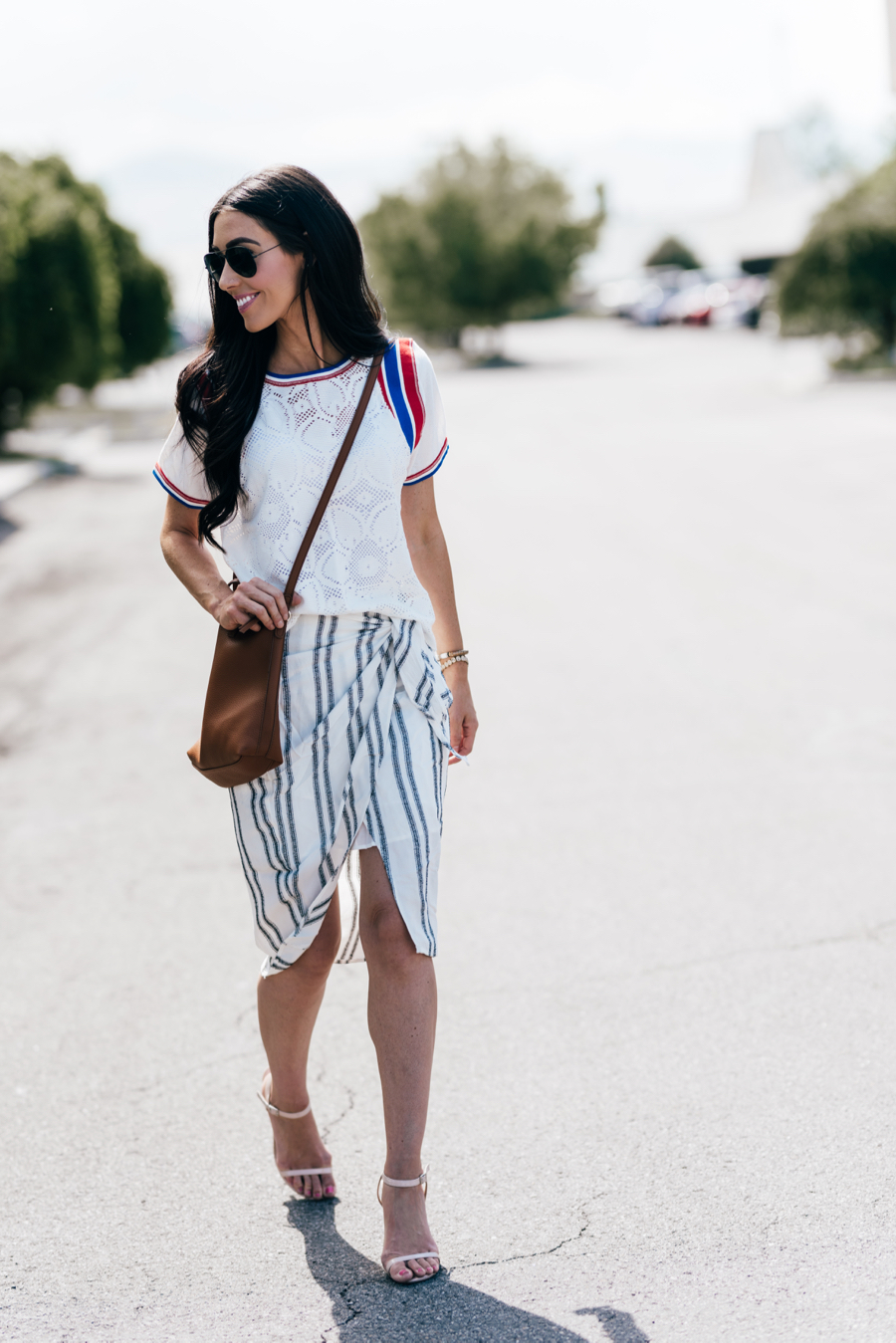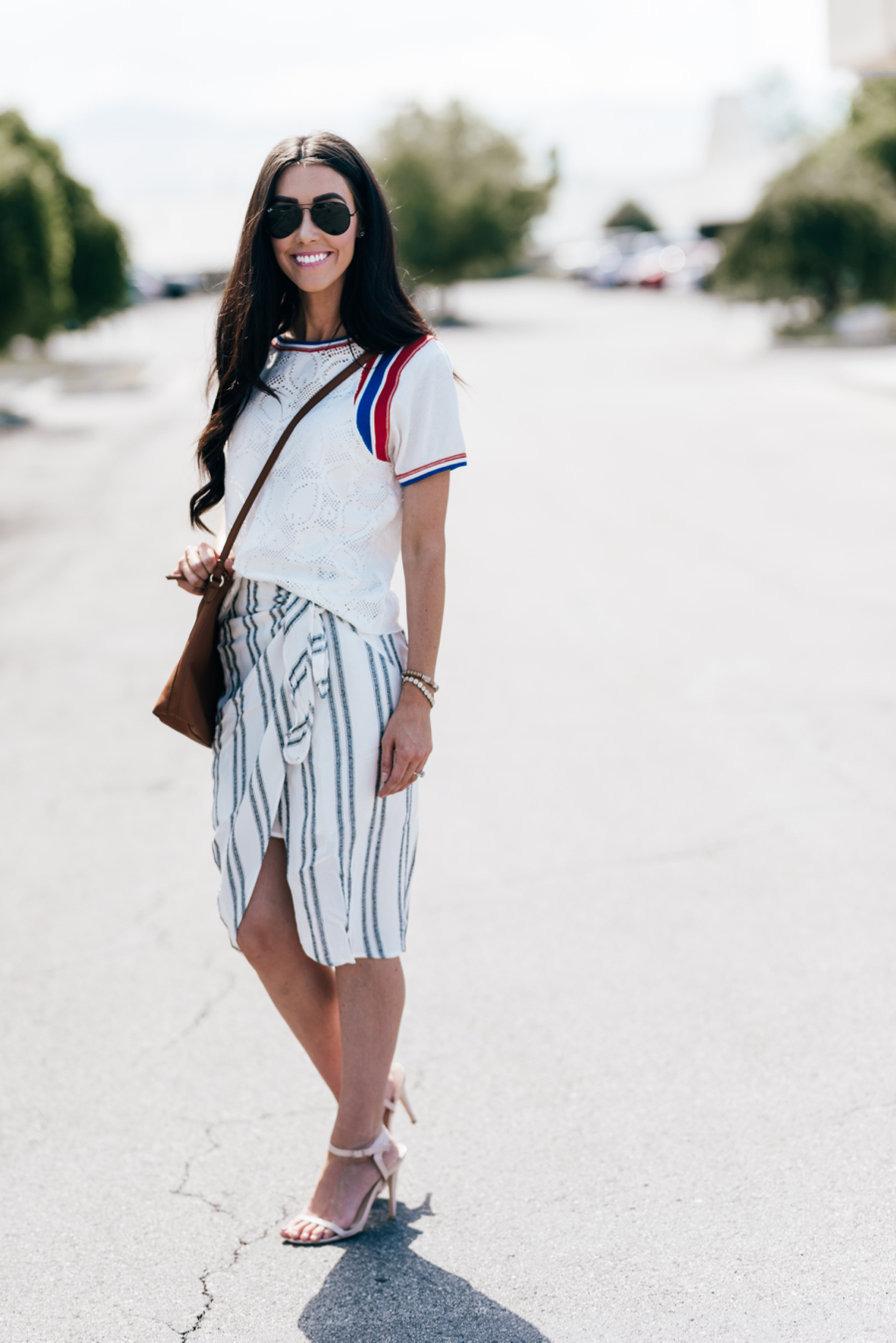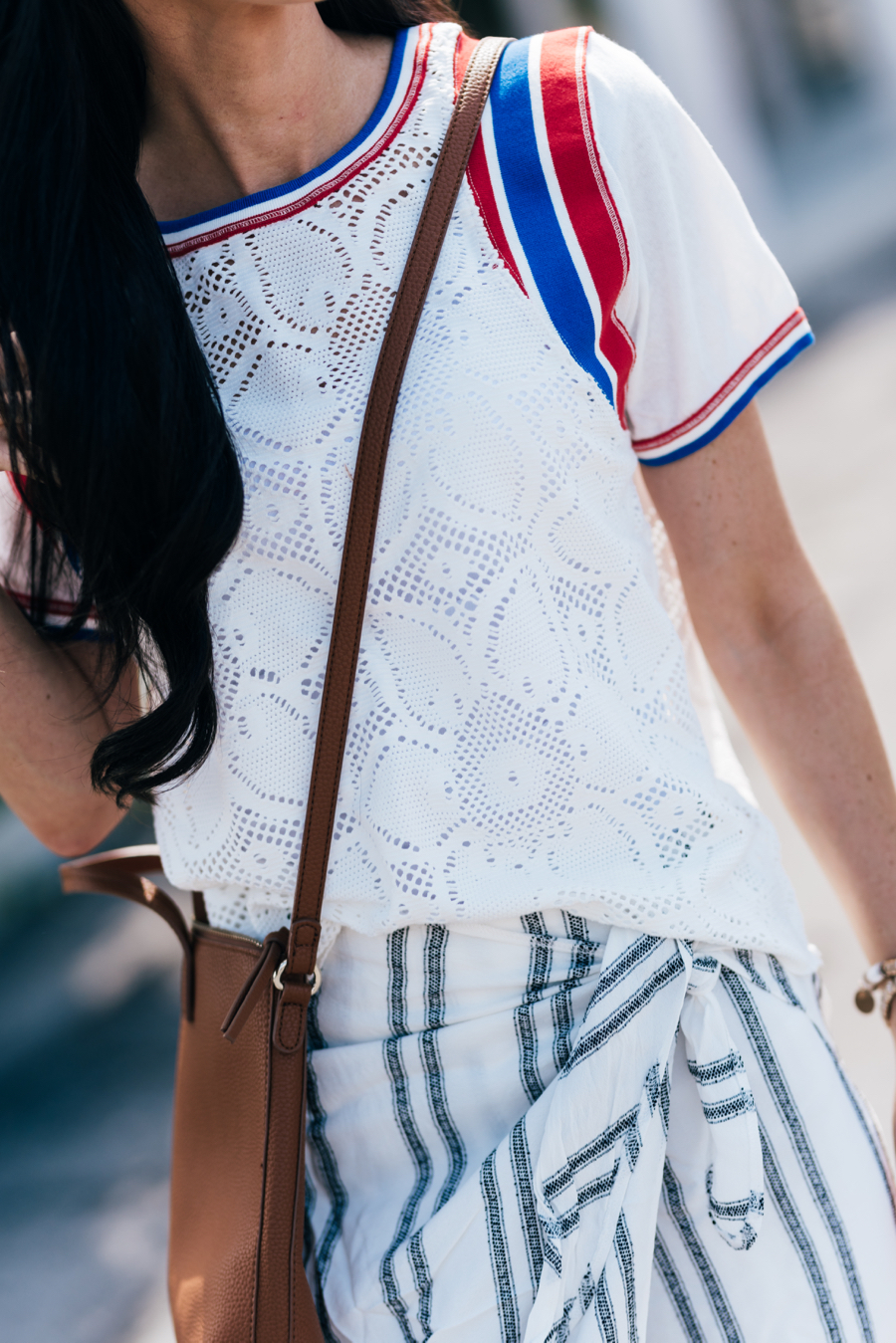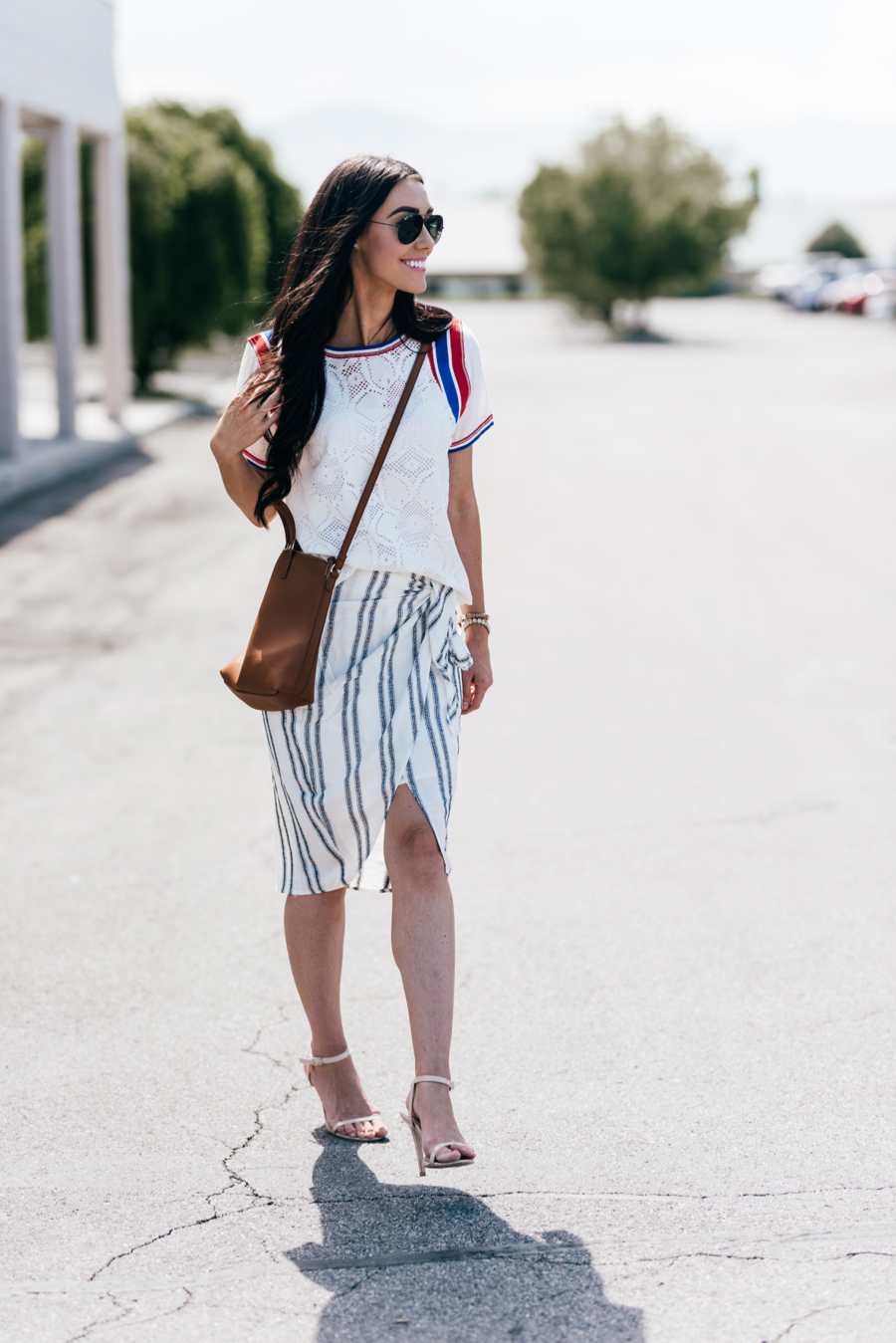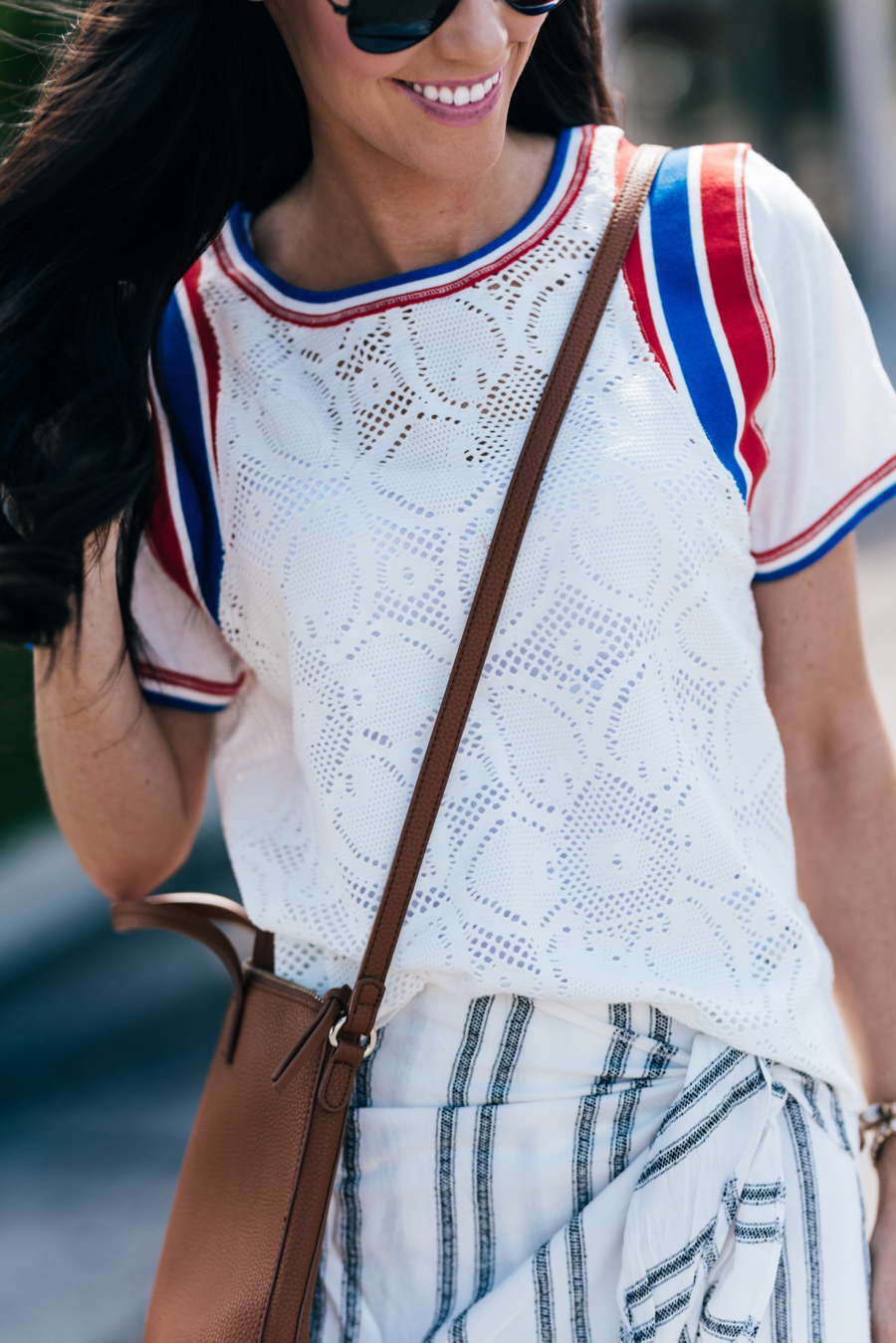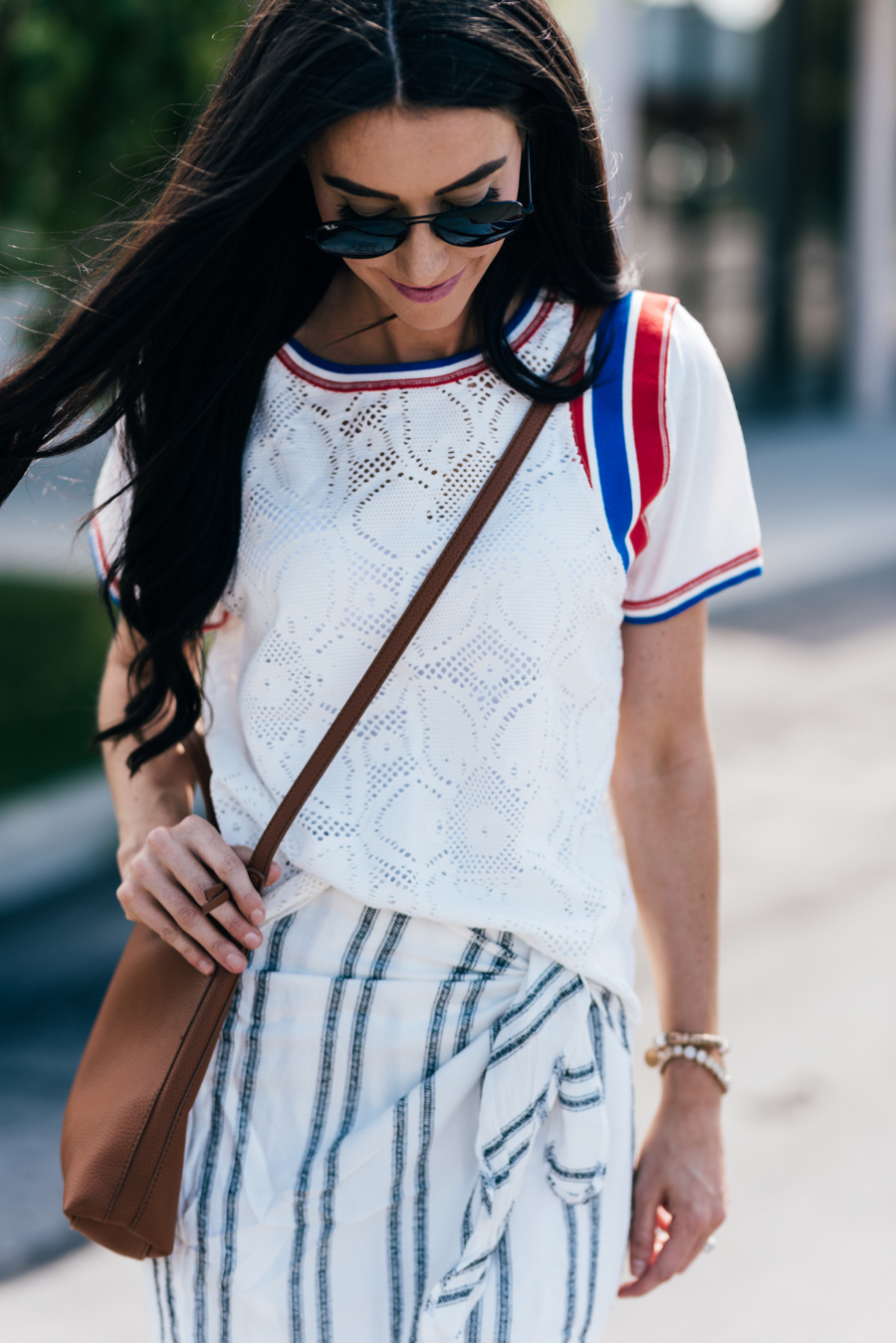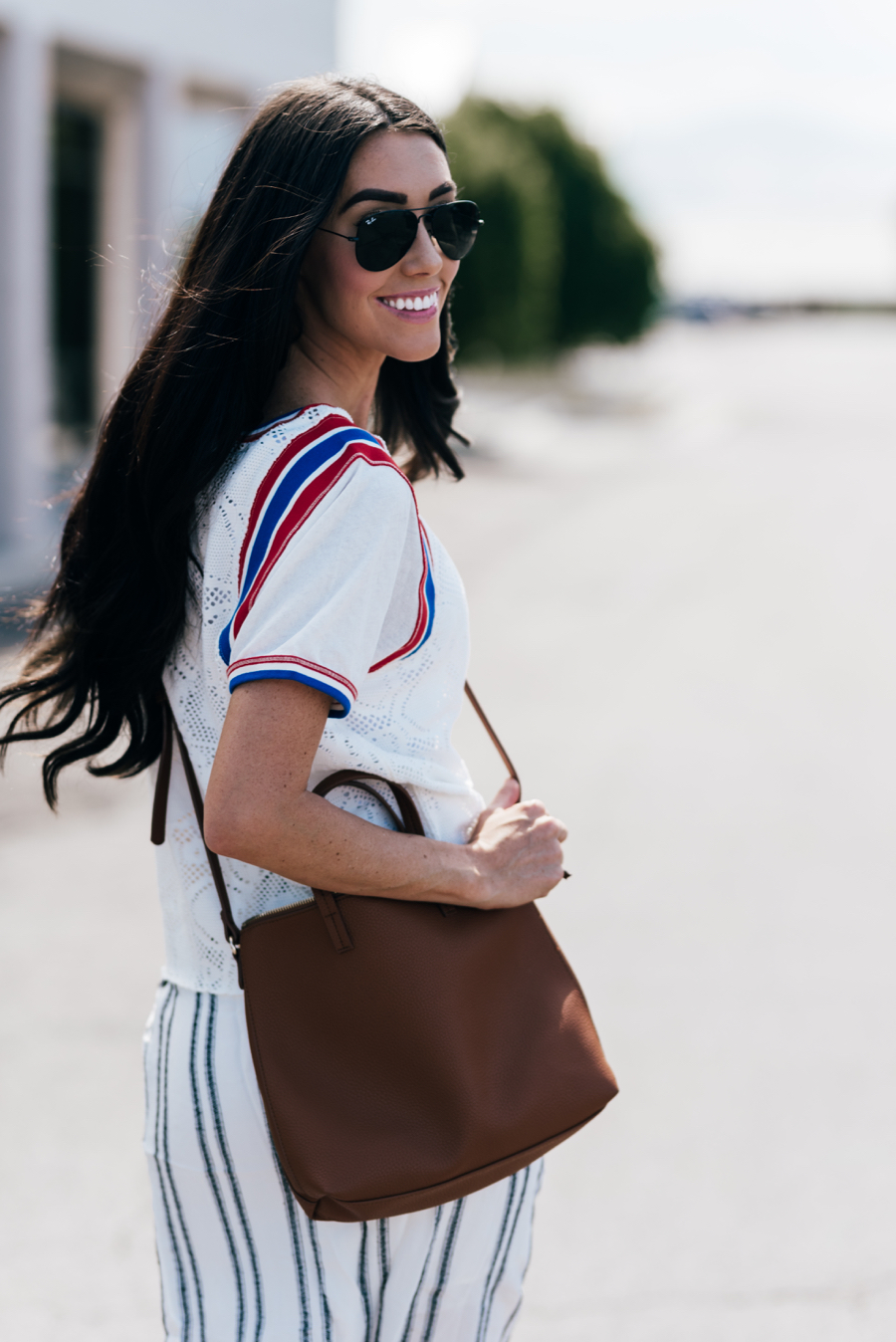 Lace, stripes and more!


Happy Tuesday all!! I am totally loving this summer heat and being able to play outside with my babies all day! It's safe to say I am totally not ready for winter, which somehow always seems to last longer than the summer! I am so excited to share this look with you today. I have been obsessing over wrap skirts this summer because of their versatility. I usually wear jeans during the day and when I need to dress up my outfit for date night or a GNO, I throw on one of my wrap skirts and it instantly gives my outfit a facelift!
Since the 4th of July holiday is right around the corner, I of course wanted to sport red, white and blue! Not only do I love this shirt because I swoon over anything lace but the stripes on the sleeves add a sporty look to this top which I absolutely adore. I'm a big fan of a plain t-shirt and this top is a few notches above the  average t-shirt because of the flirty lace and sporty stripes. You definitely cannot go wrong pairing this shirt with shorts, jeans or a skirt! This top is super light, airy and perfect for a day in the summer sun. I love to pair my wrap skirts with either a cute pair of tennis shoes or dress it up with some of my favorite heels. This skirt can even be used as a swimsuit cover up for all of those pool parties coming up!
This look is perfect for the 4th and you can even switch out the heels for a pair of sandals or sneakers for your neighborhood party, fireworks or parade! I don't know about you but some of my favorite memories of the 4th always include the local parade. One family tradition that is one of my favorites is every year my family and I get to the parade early to claim our spot! It totally has become a family tradition. Ever since I was little, the 4th of July parade was always such a big deal to go to and now my babies love to go to them too!  All of my outfit details are link above.
Also don't forgot to check out yesterdays post fill with tons of options for the 4th of July! A lot you can wear all summer long too! Right here! XO