6 Perfect Lips & Scents For The Holidays
If you guys have been following me for awhile now you know how much I love my MAC Makeup! I have been wearing MAC since high school and am very loyal when it comes to specific products. Like the Studio Fix Powder Foundation – don't even try to recommend anything else to me, the lipsticks – nothing beats their colors, and of course there lashes – SCORE!
I was so excited when they came out with a new collection with 6 of their Top Lipsticks & Scents to go along with them called, Shadescents! I mean just image what Candy Yum-Yum must smell like and Velvet Teddy, dreamy! You guys also know how much I love perfumes so Lippys + Perfumes was right up my alley!
I wanted to put to get a little post about 6 Holiday Lipshades & Scents with these colors because let's face it, changing up your lips throughout the holiday can really change your look! I love these 6 shades because although they aren't "limited holiday colors" they fit the part perfectly and you don't have to worry about them going out of stock – wear them all year round!
I will tell you my favorite colors are Rebel & Velvet Teddy. Rebel is this vibrant purple hue that gives you a little spice but also carries an elegance! Velvet Teddy is another favorite because it's this gorgeous warm shade that makes everything you're wearing seem even cozier!
When it comes to the scents I'm obsessed with Candy Yum-Yum it's sweet, clean, and refreshing! I also love In Creme D Nude! It is warm & creamy – I think of it as very romantic!
TIPS
A couple of tips when it comes to putting on any lipstick you want to last would be to lightly power your lips before hand. Simply use whatever is left over on your large brush from powdering your face and light blot your lips. Follow that by a good lip liner MACs are great – any of them. I tend to stick to neutrals and use them for any and every shade. Then apply away. Also you can light blot your lips with the color to get a lighter look but the same hue!
So, I tried them all on below and wanted to take the same pictures for each shade so you could see how much it a different color lipstick can change your whole look! I will link each one below with the name underneath. I do have to say I love them all and love that not only are they perfect foe the holidays but for all year long! As well as the scents! I mean who doesn't want to smell yummy for all the parties! LOVE! XO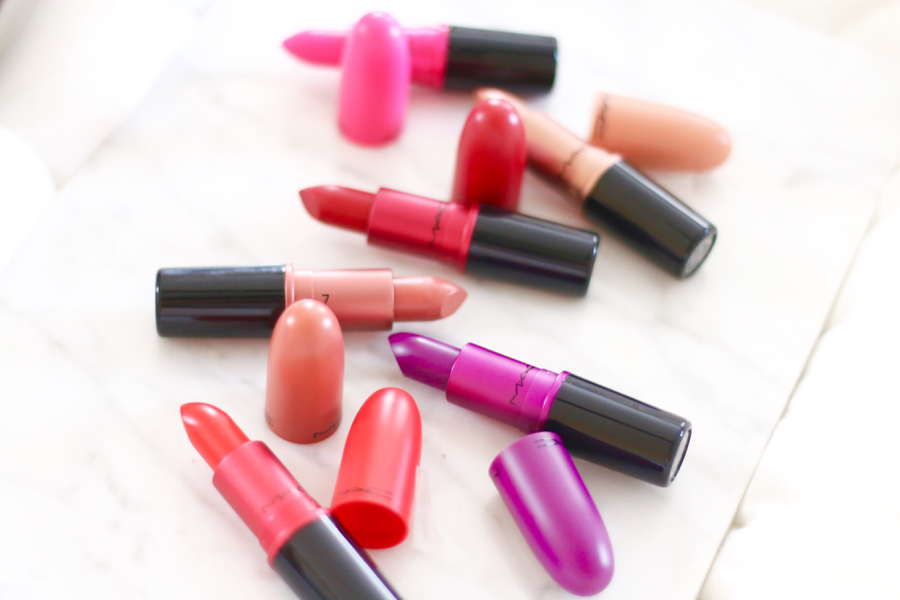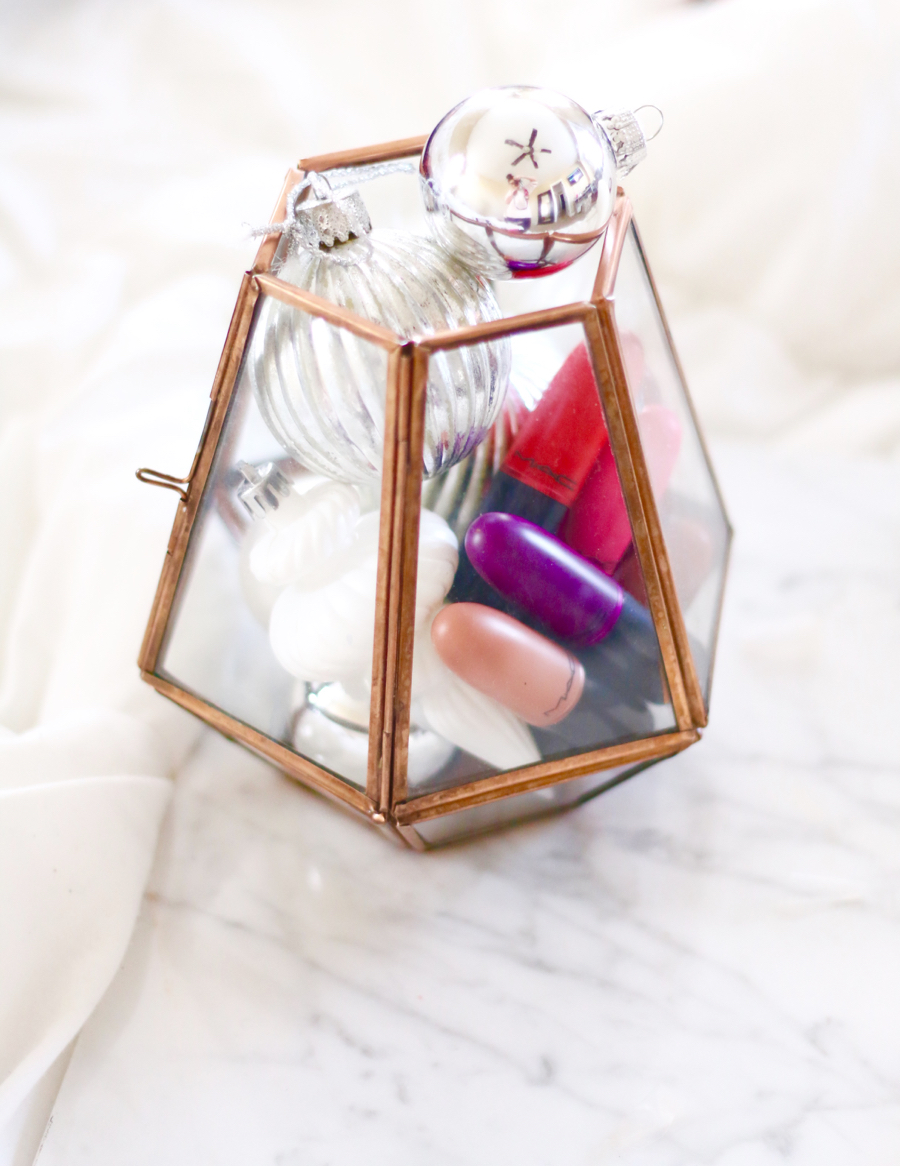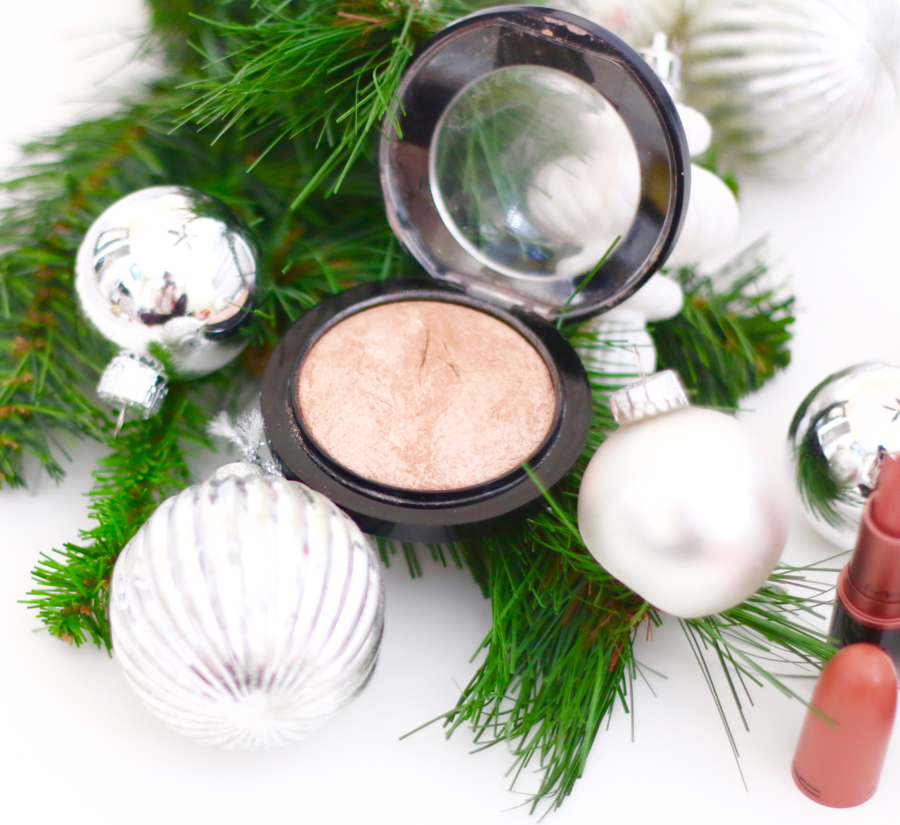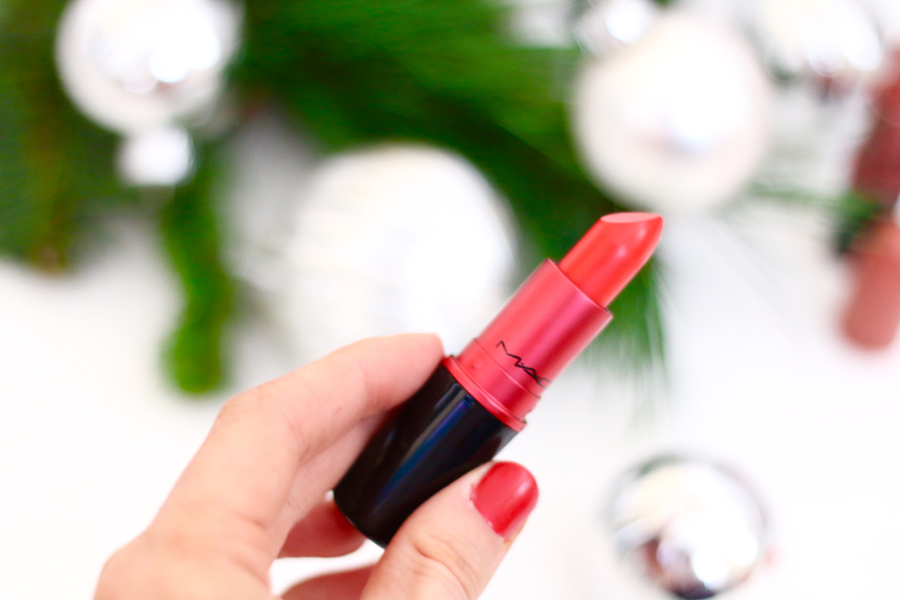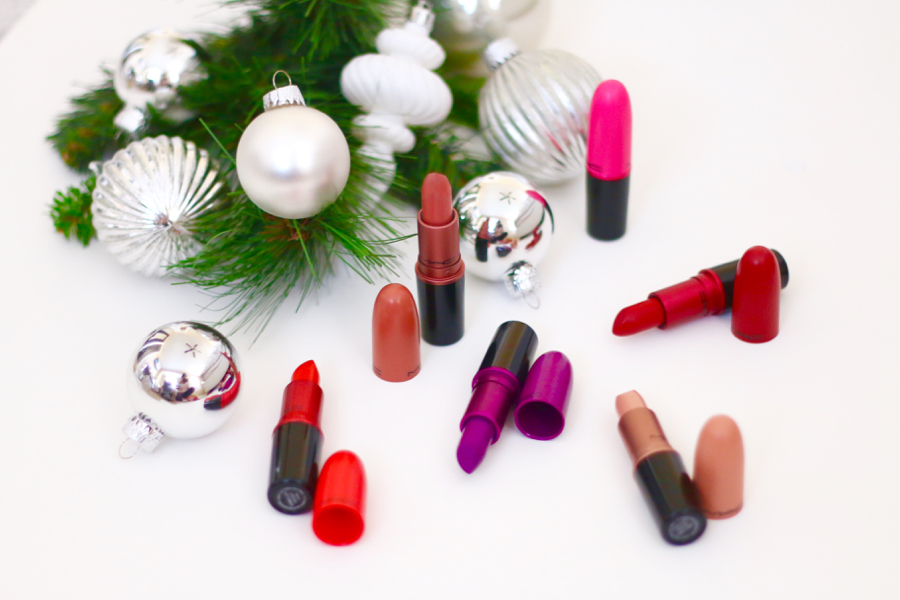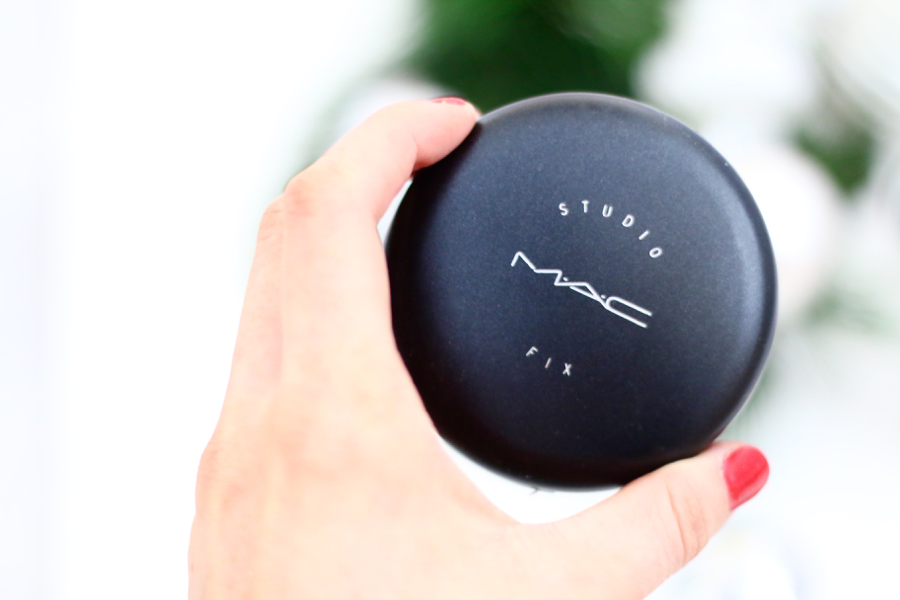 ---
LIPSTICKS

SCENTS

---
Creme D Nude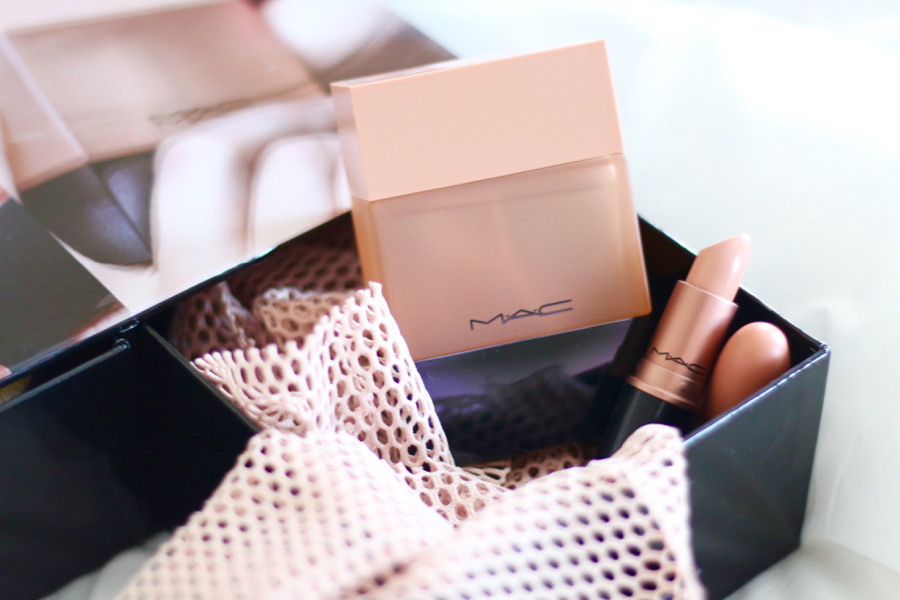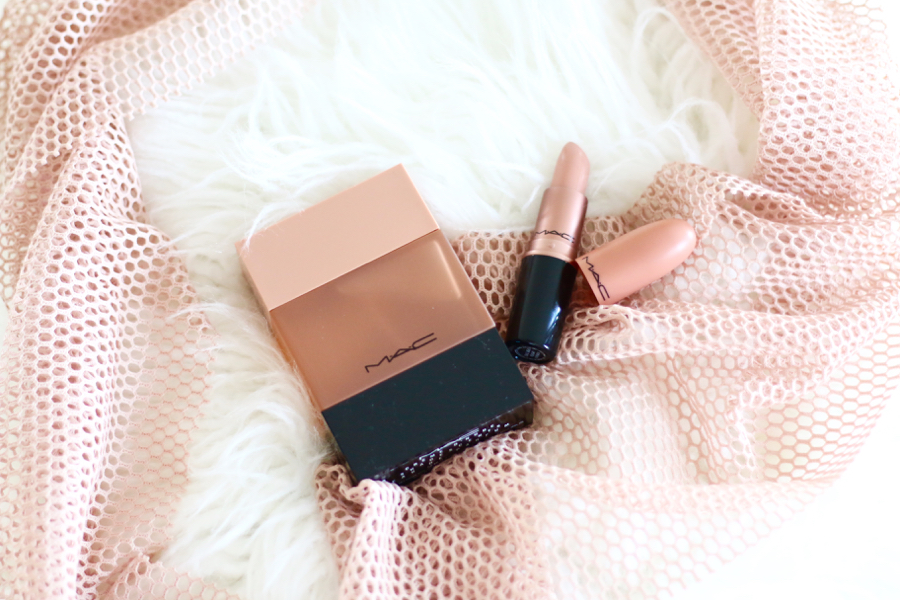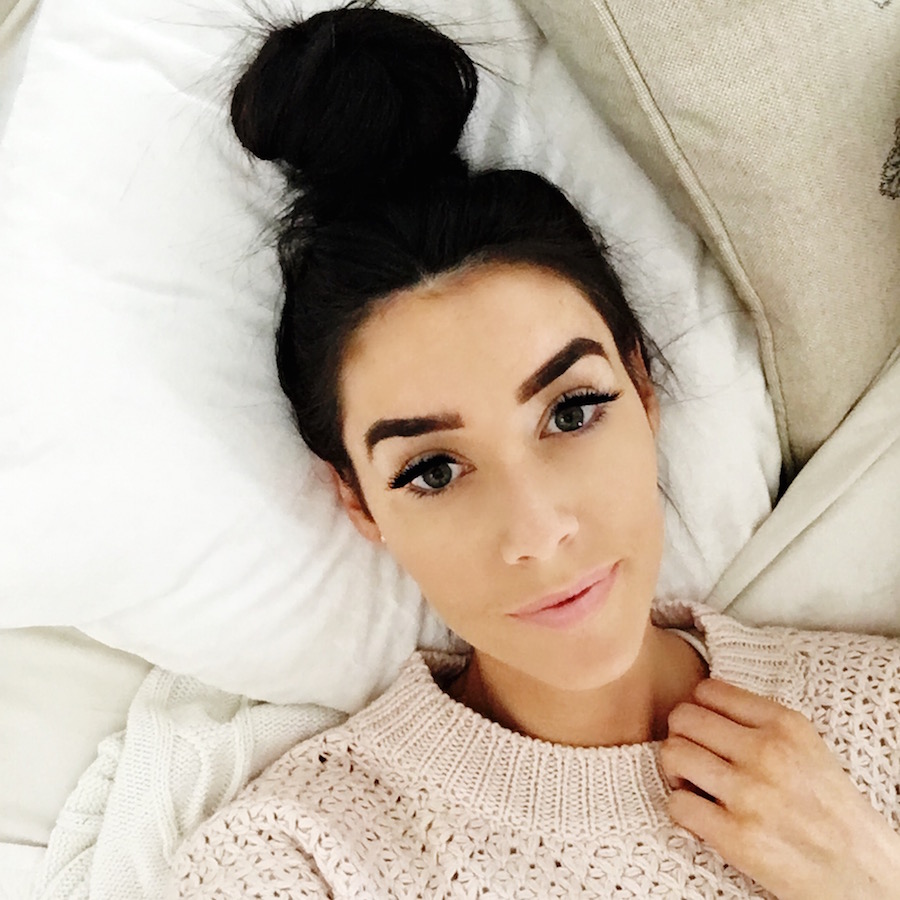 Velvet Teddy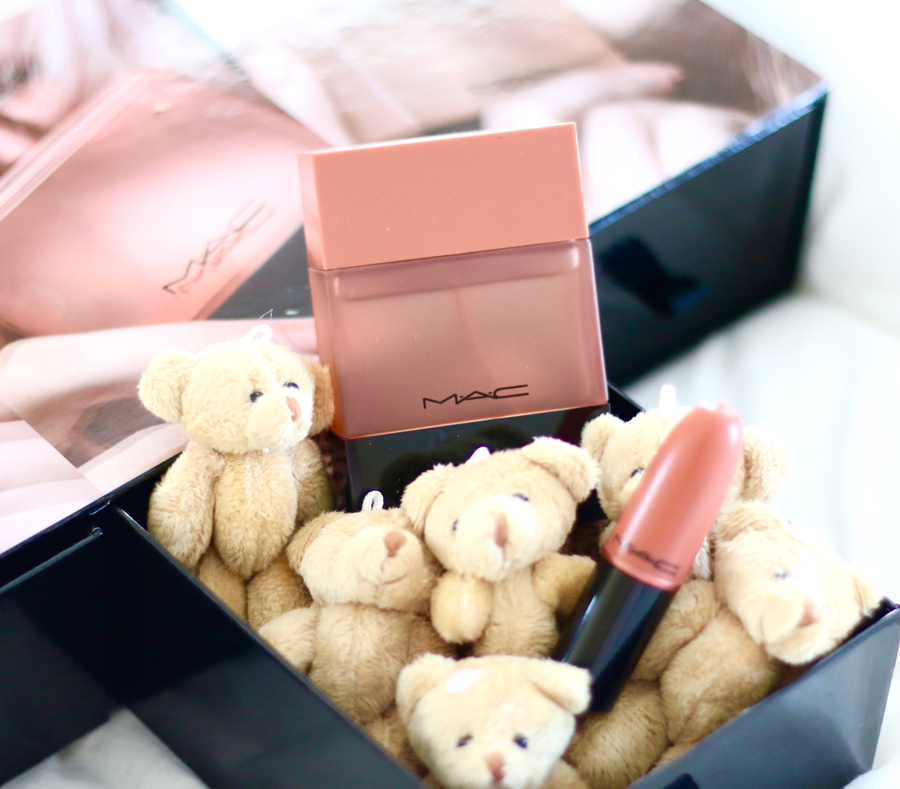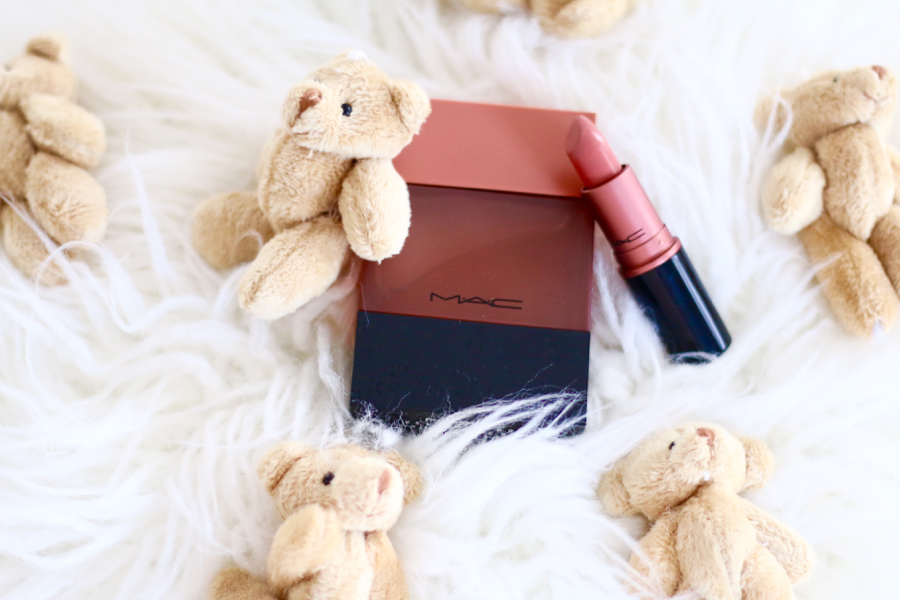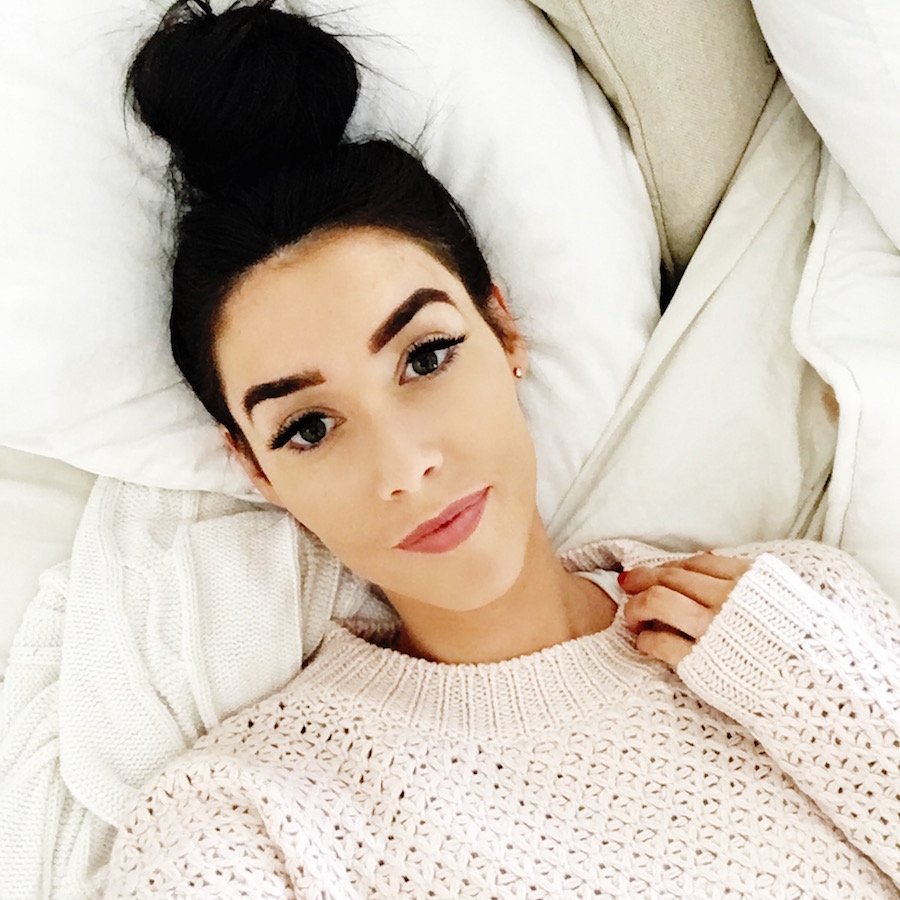 Heroine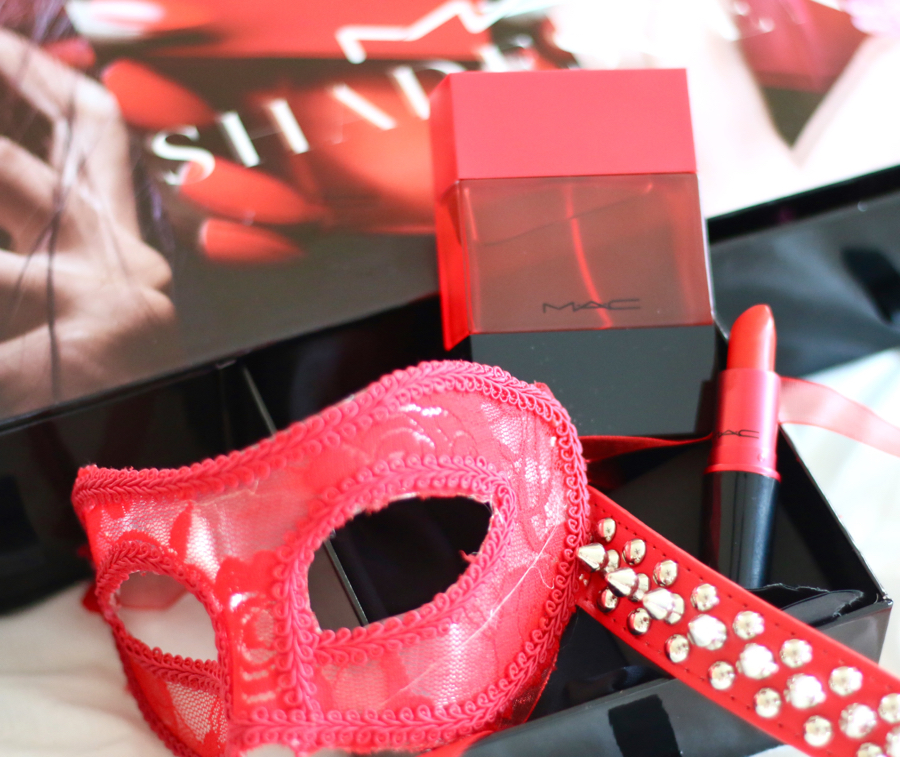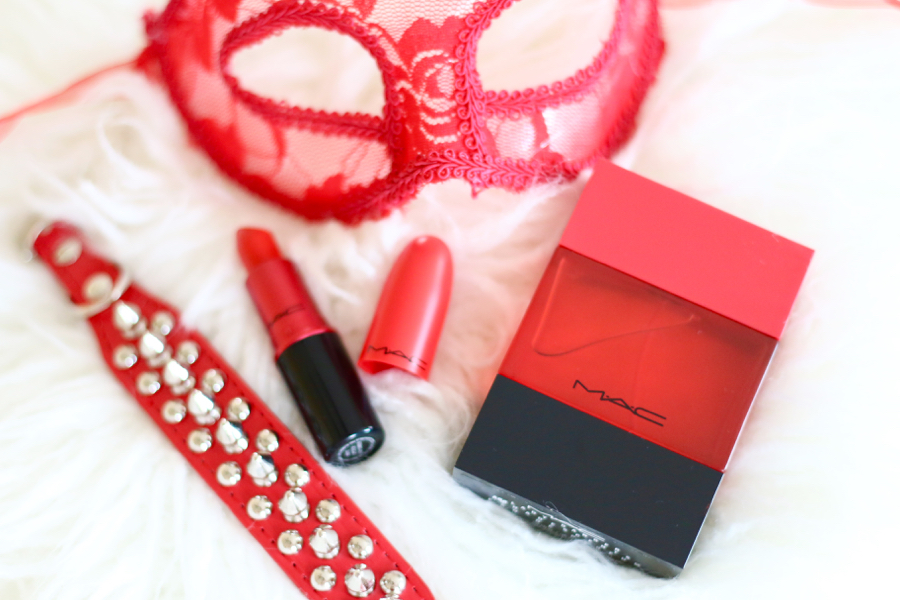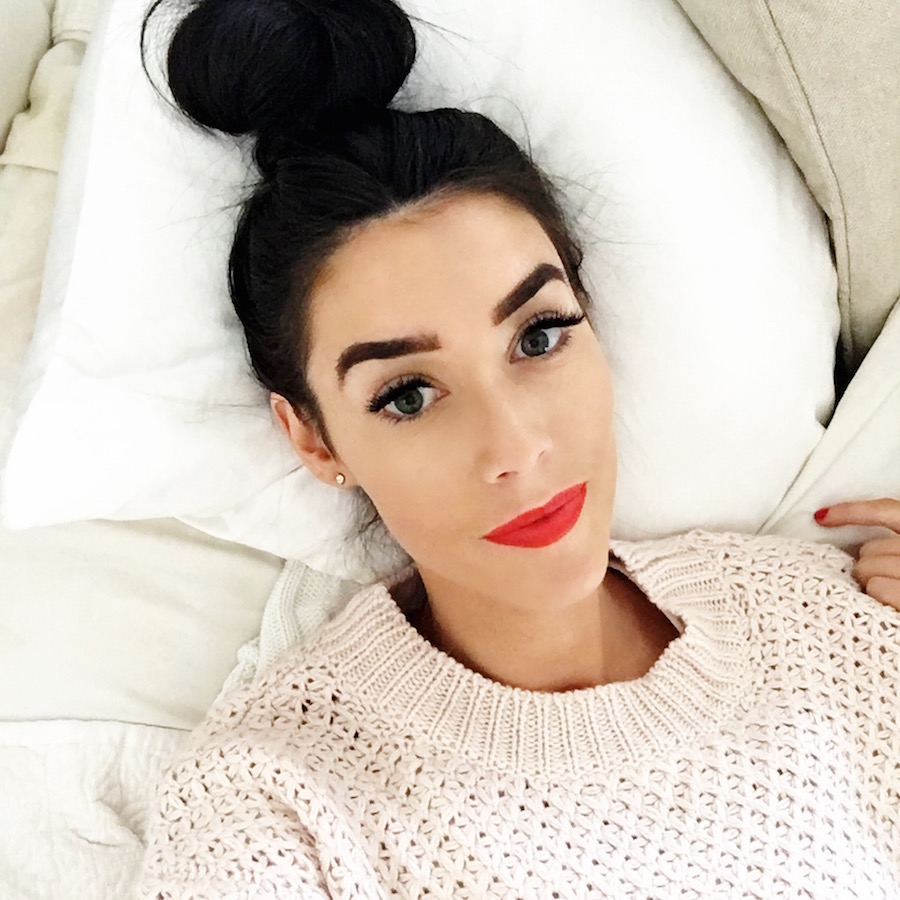 Candy Yum – Yum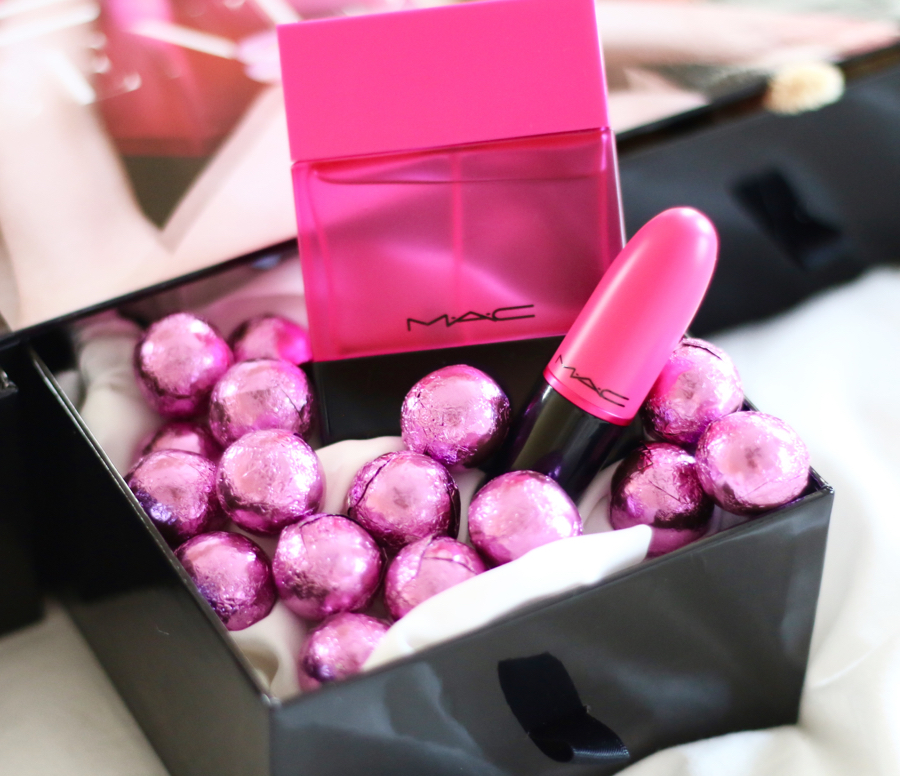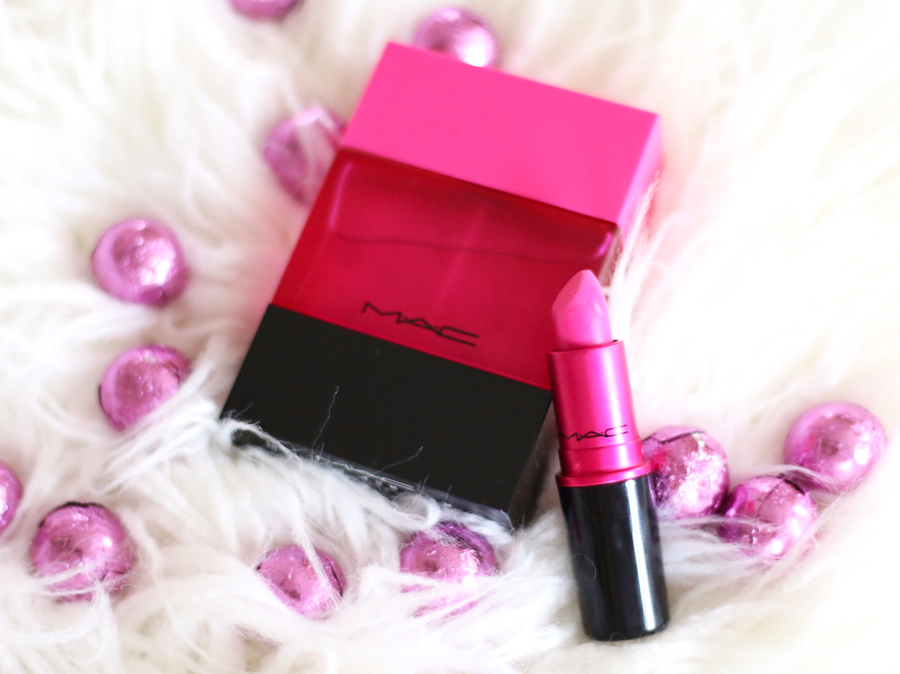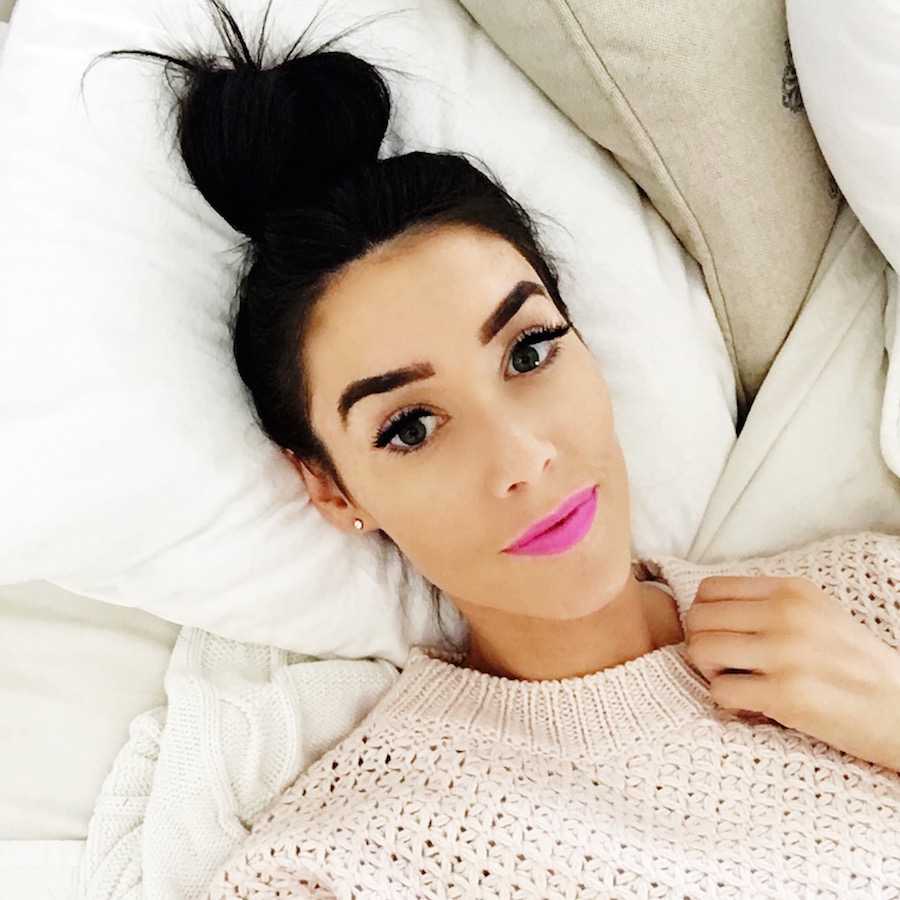 Ruby Woo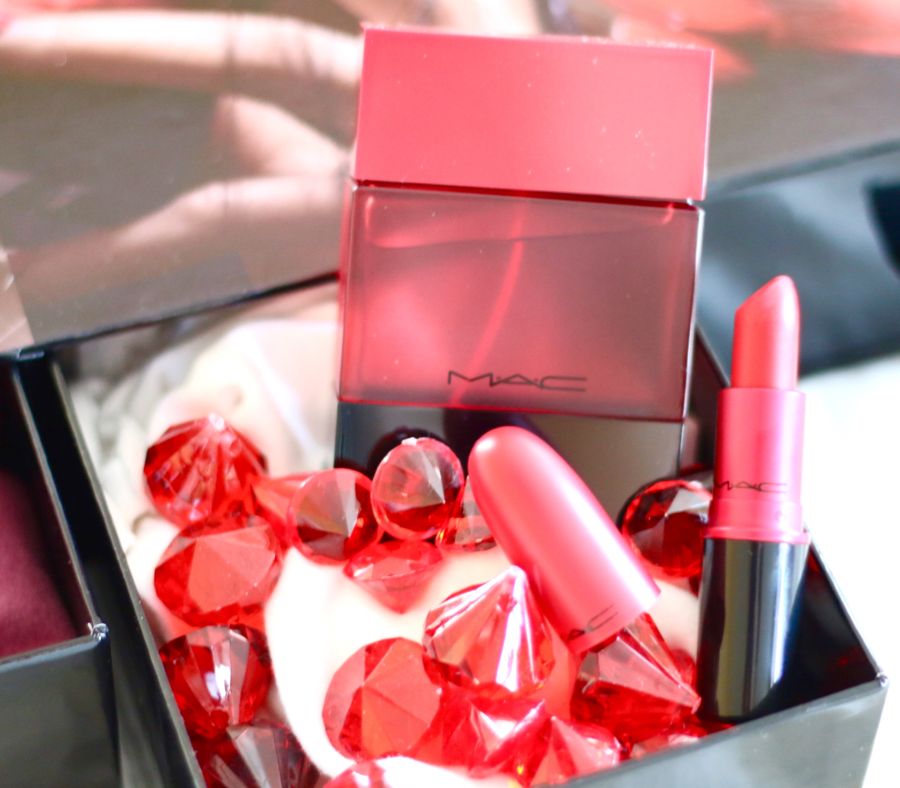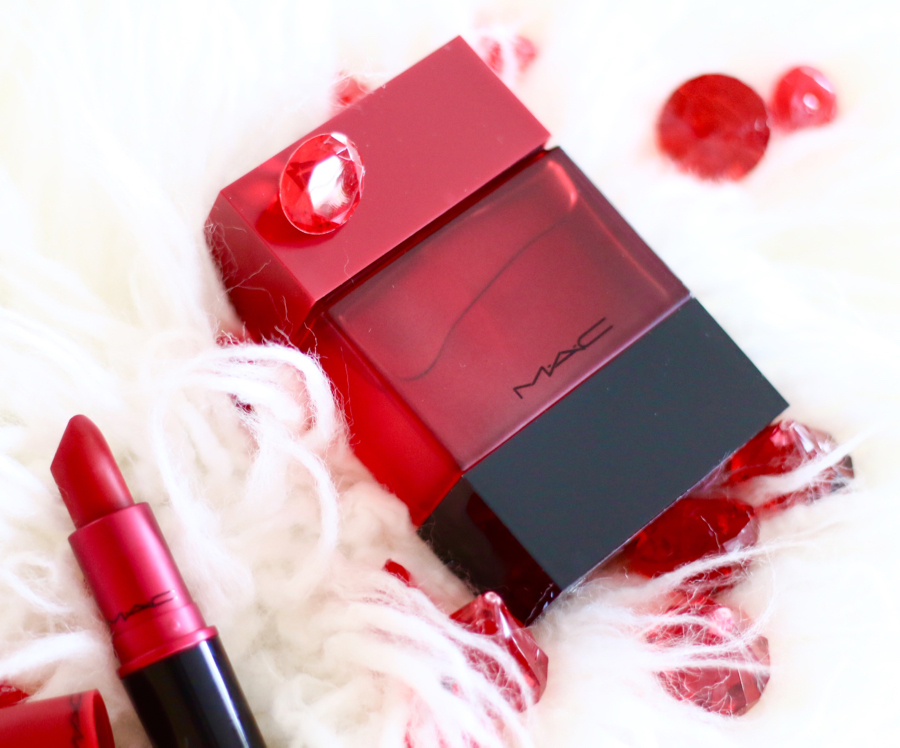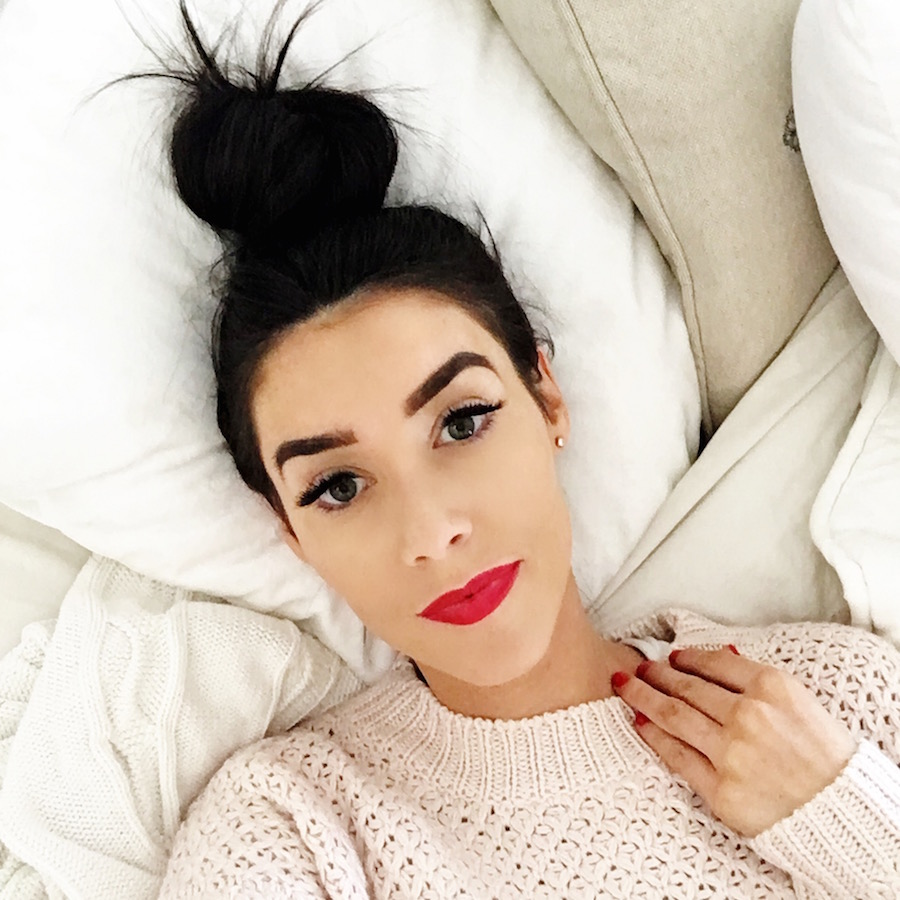 Rebel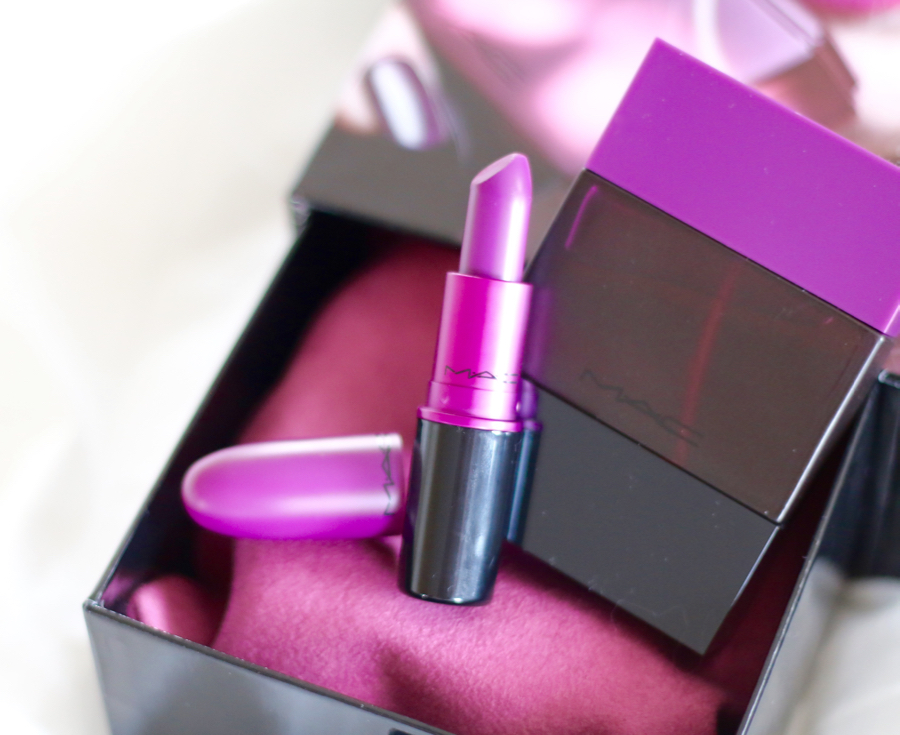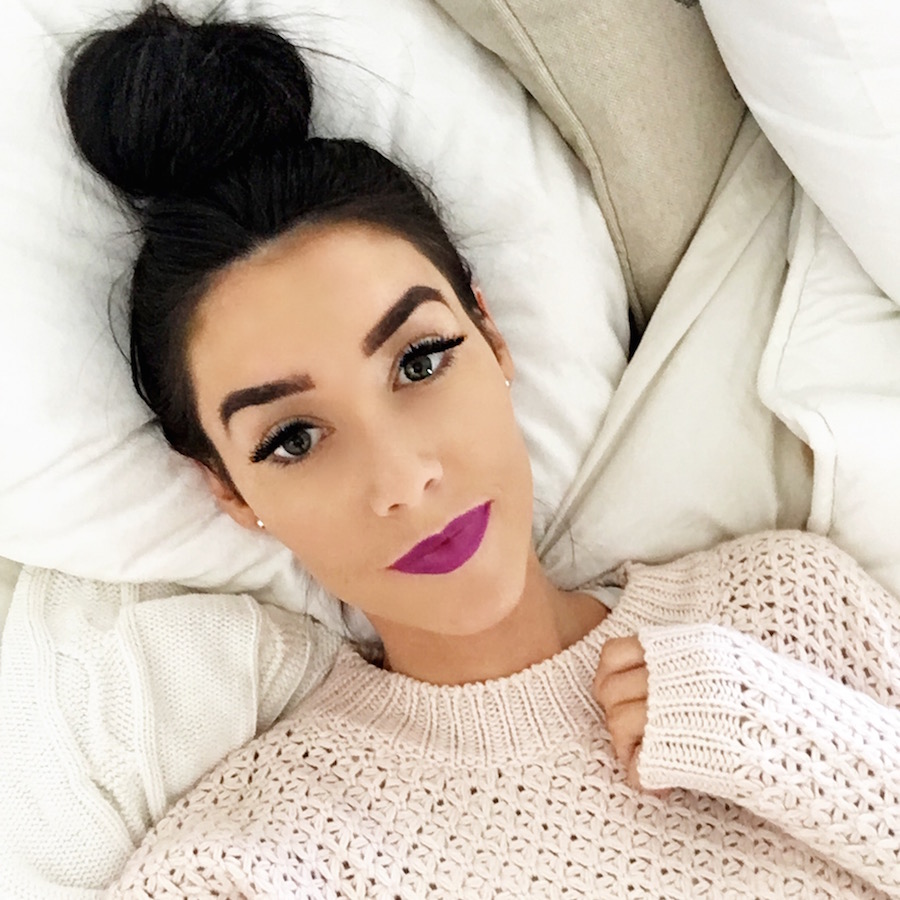 ---
LIPSTICKS

SCENTS

---