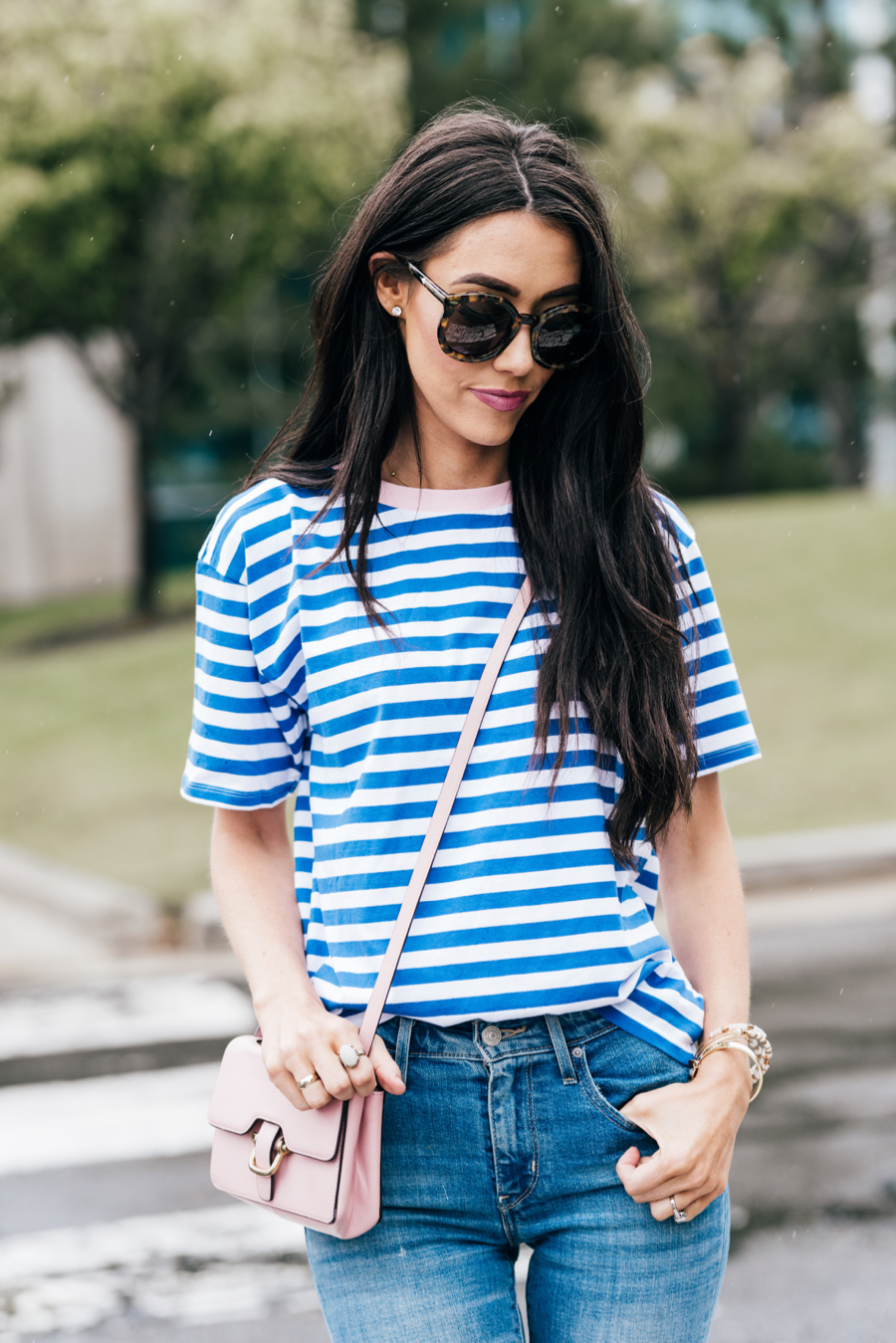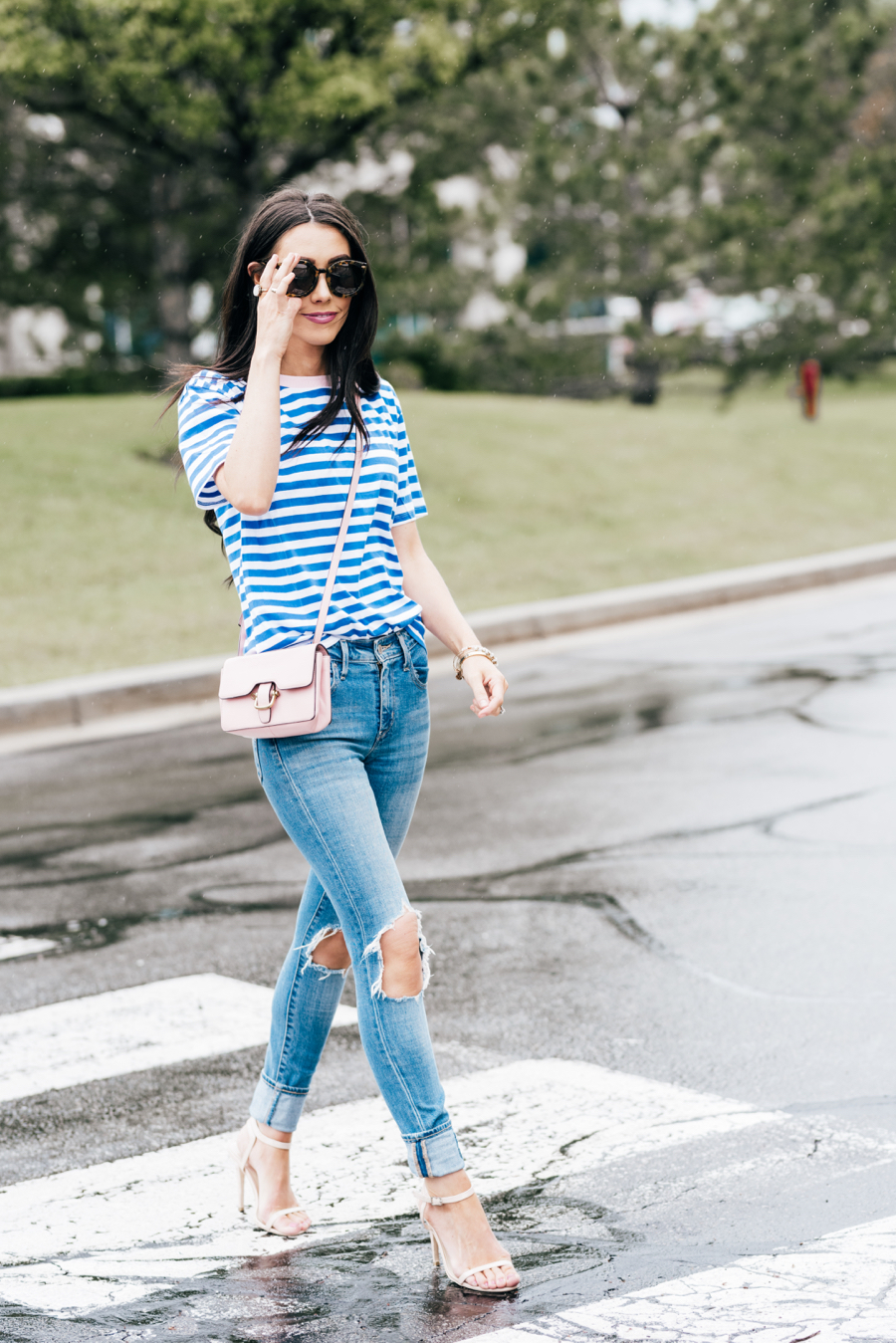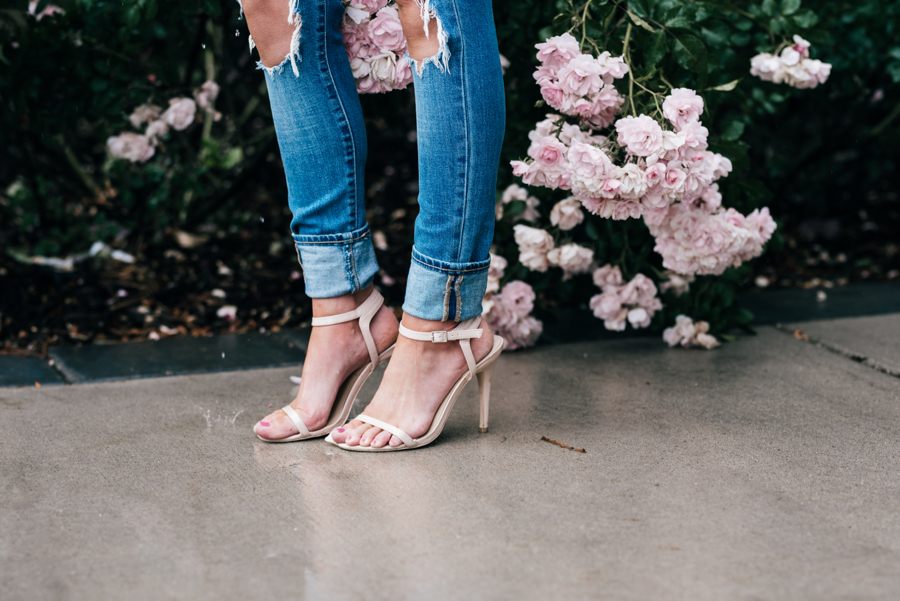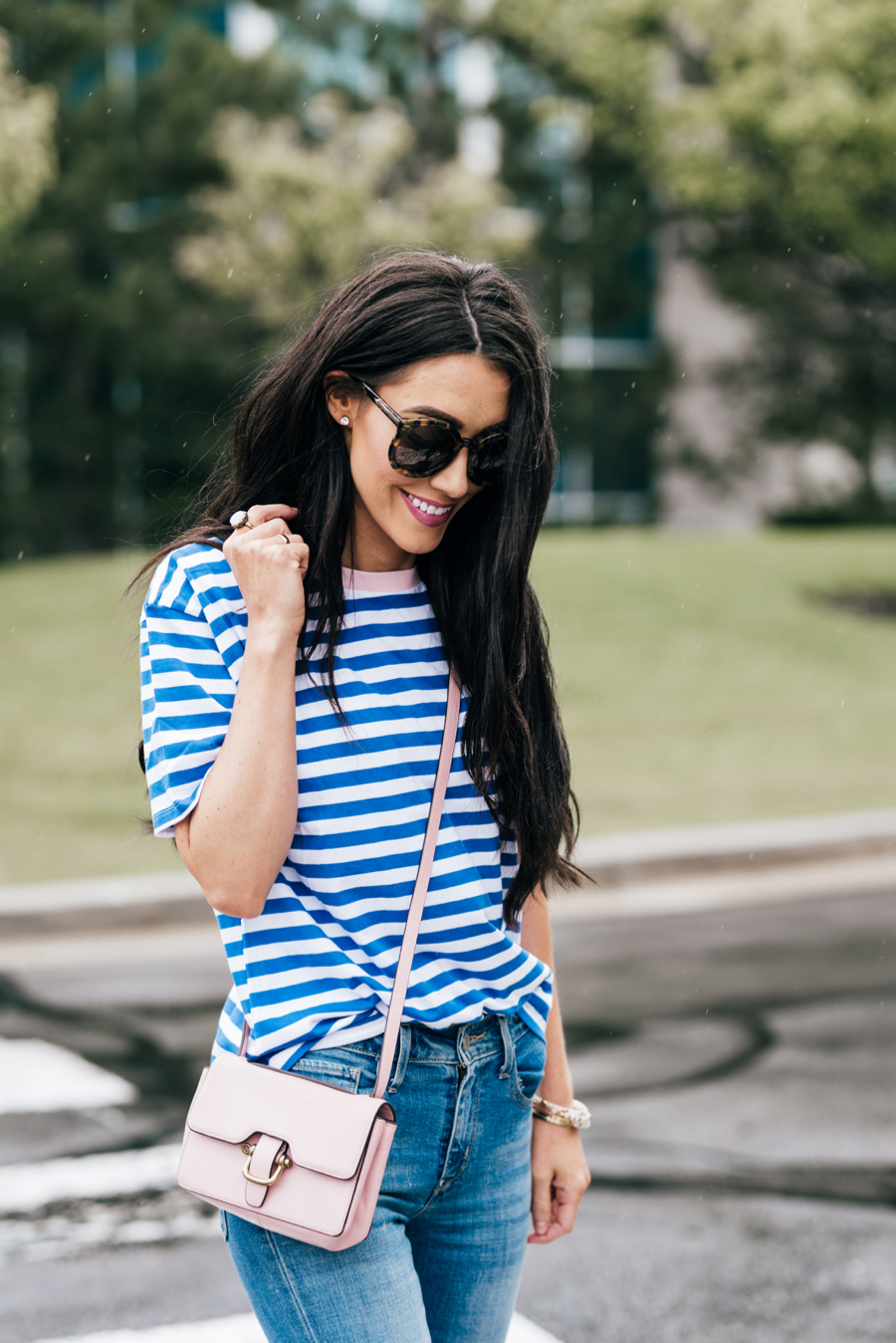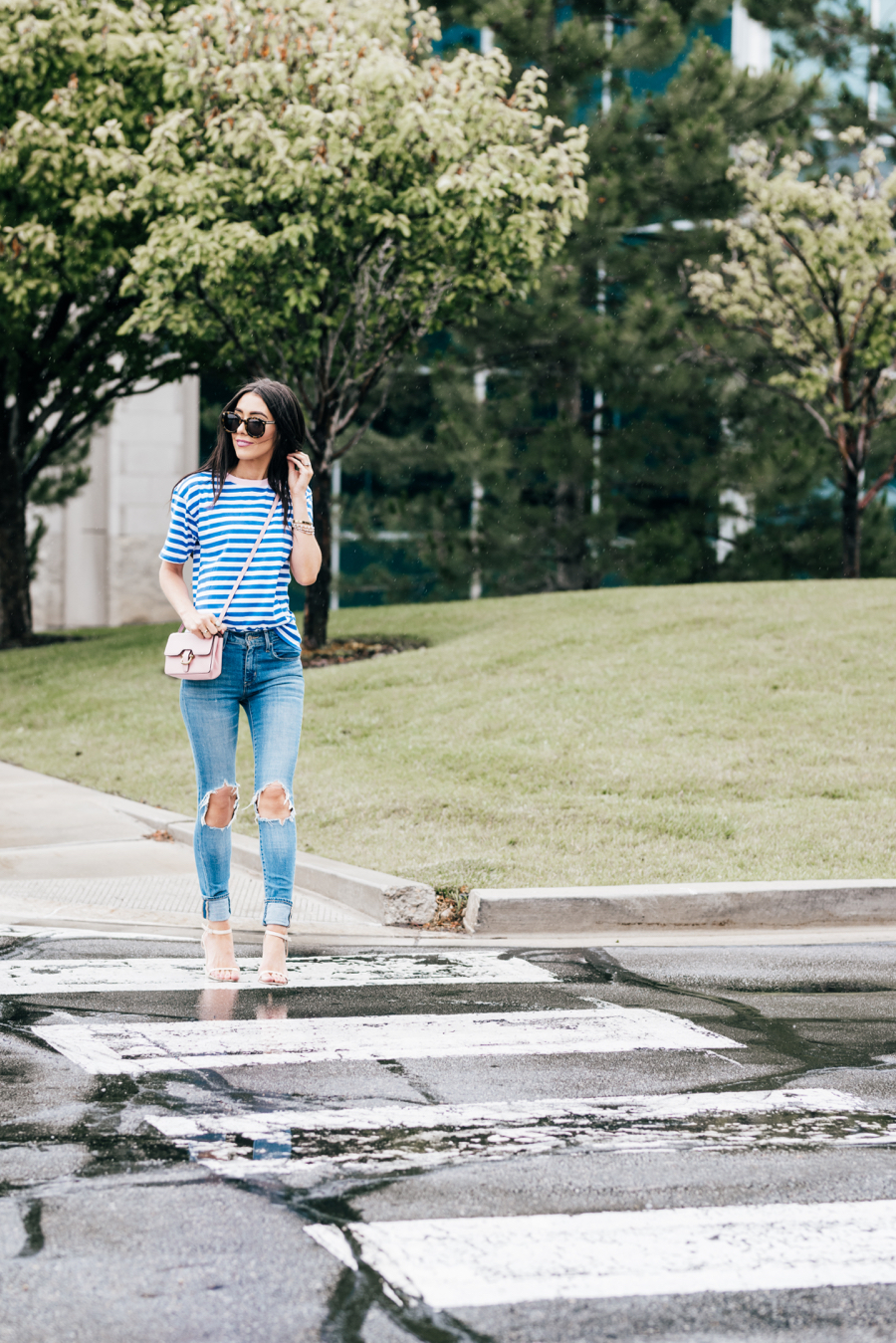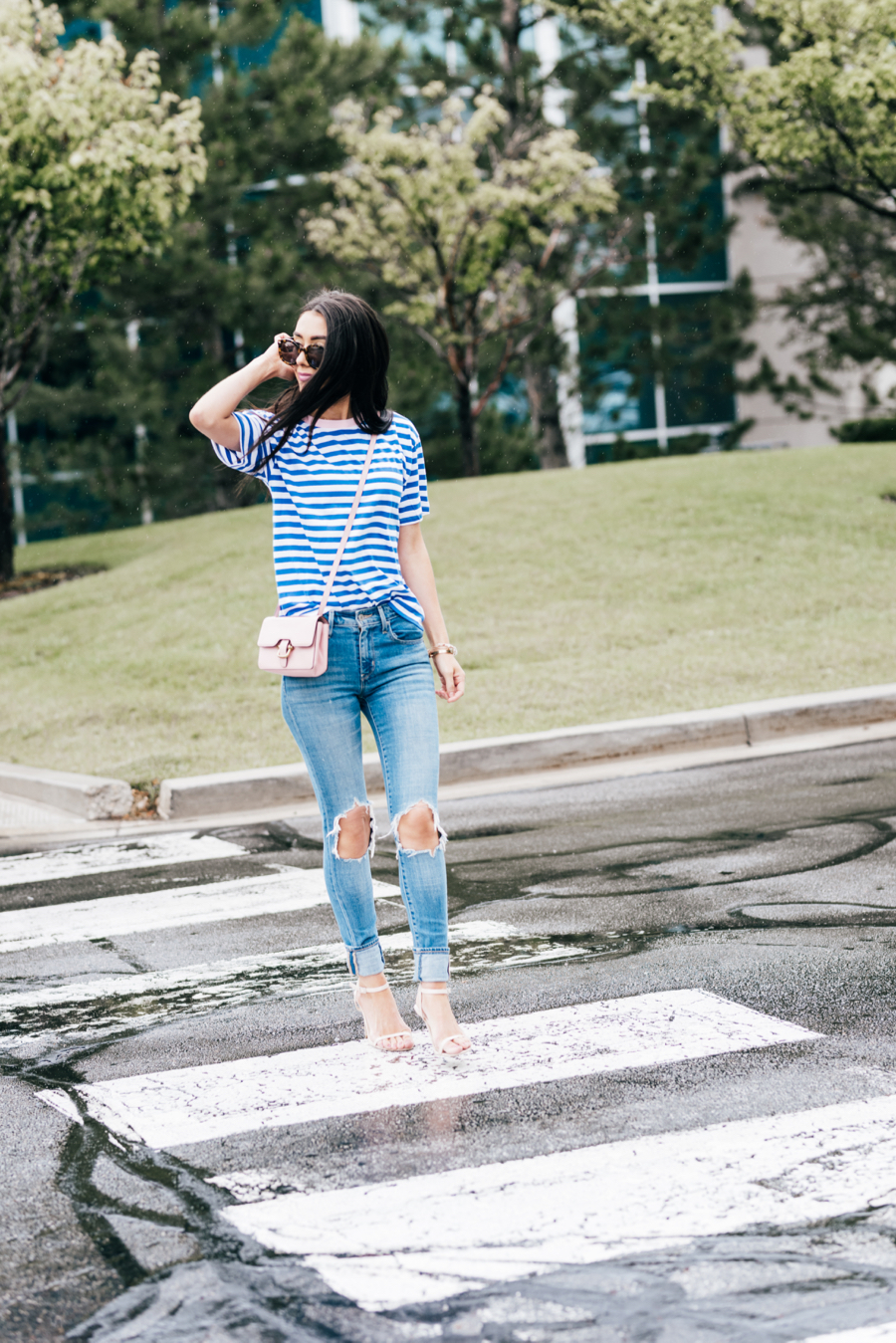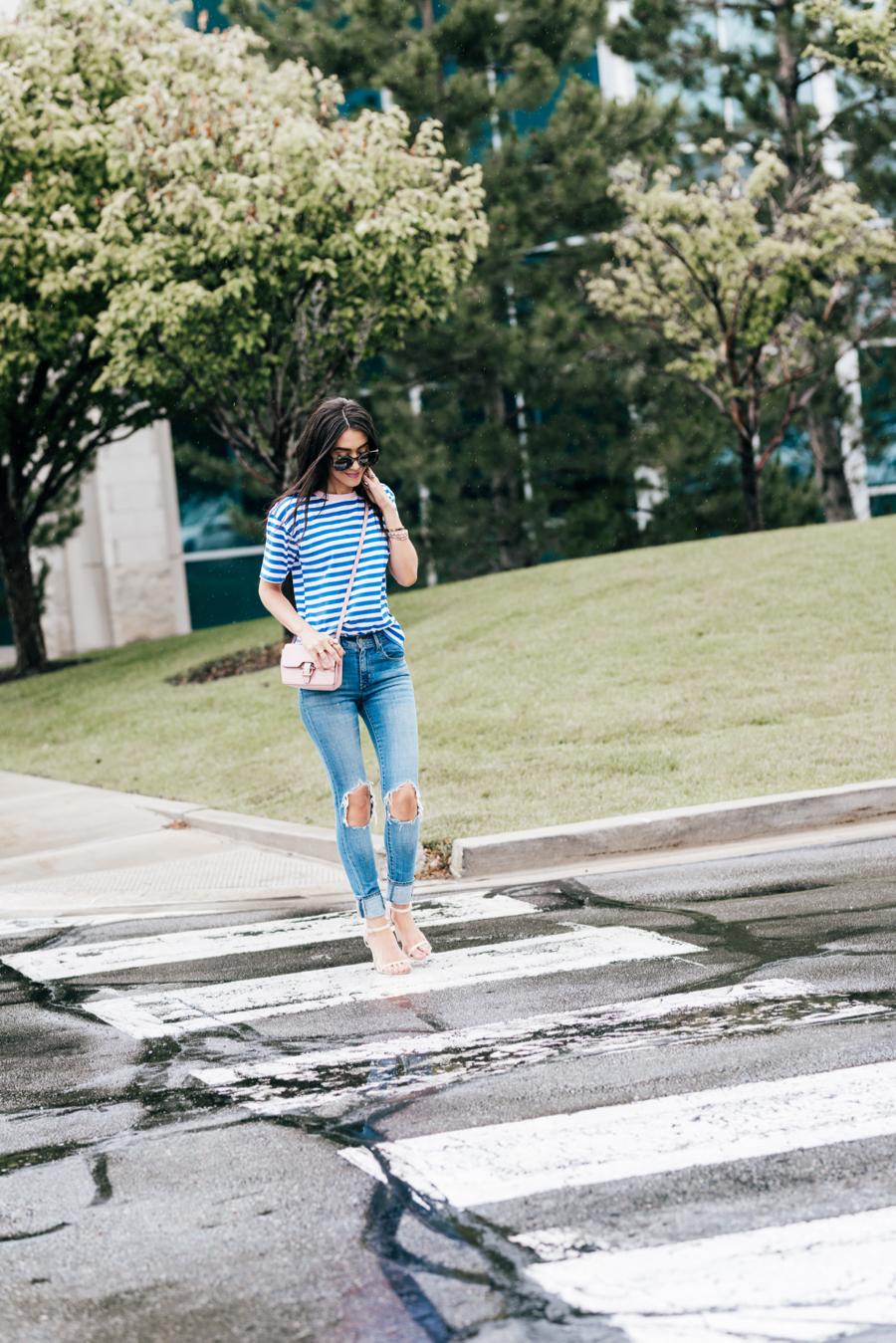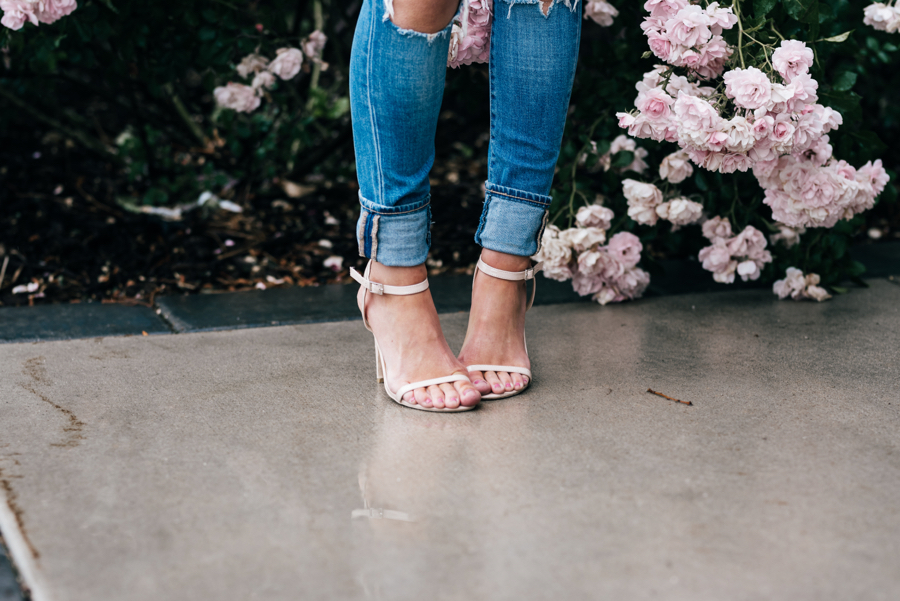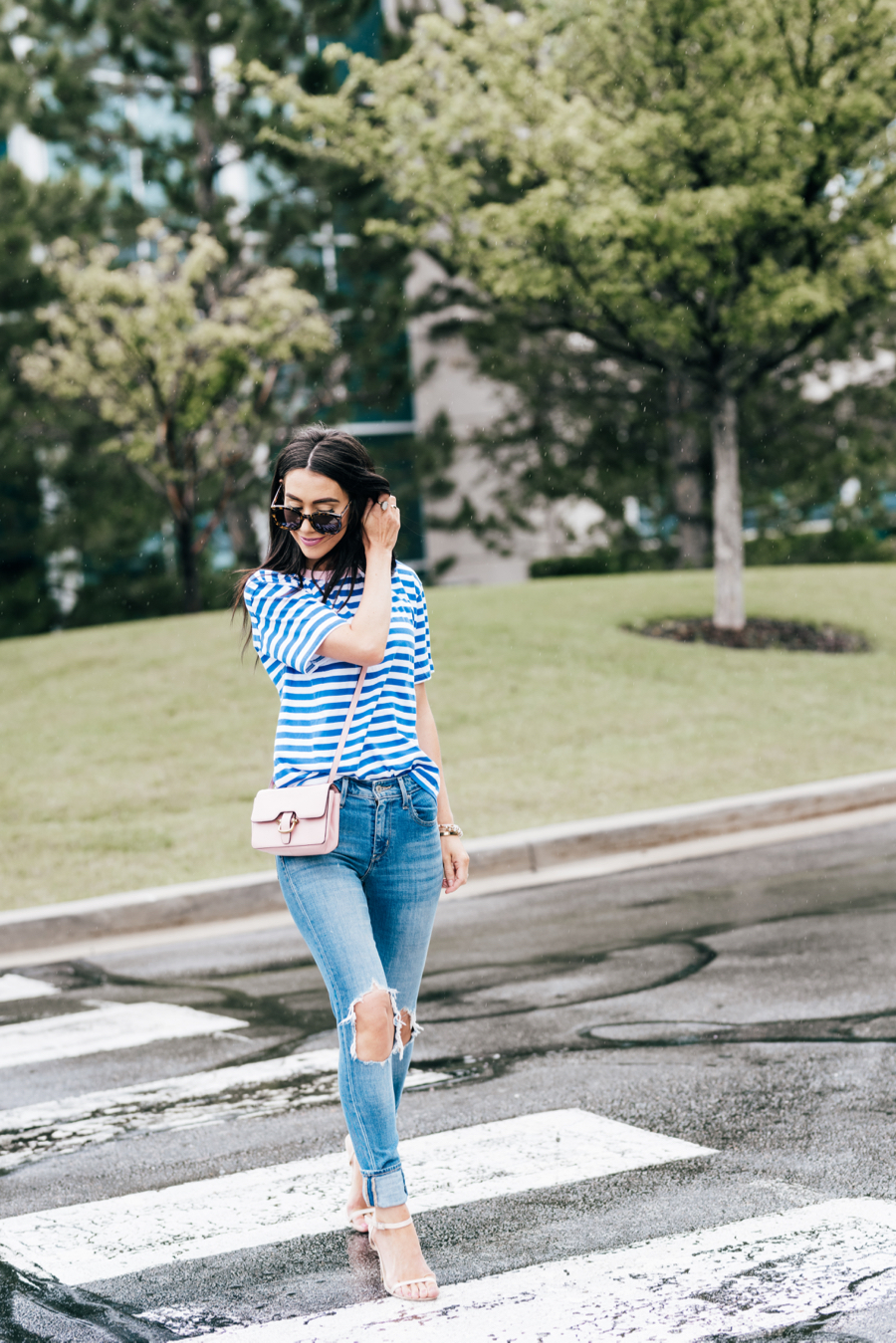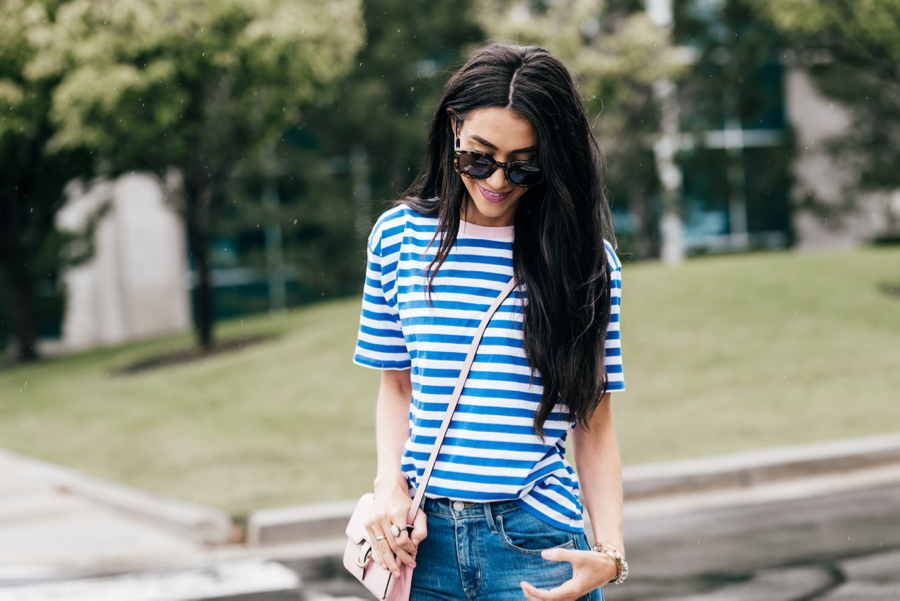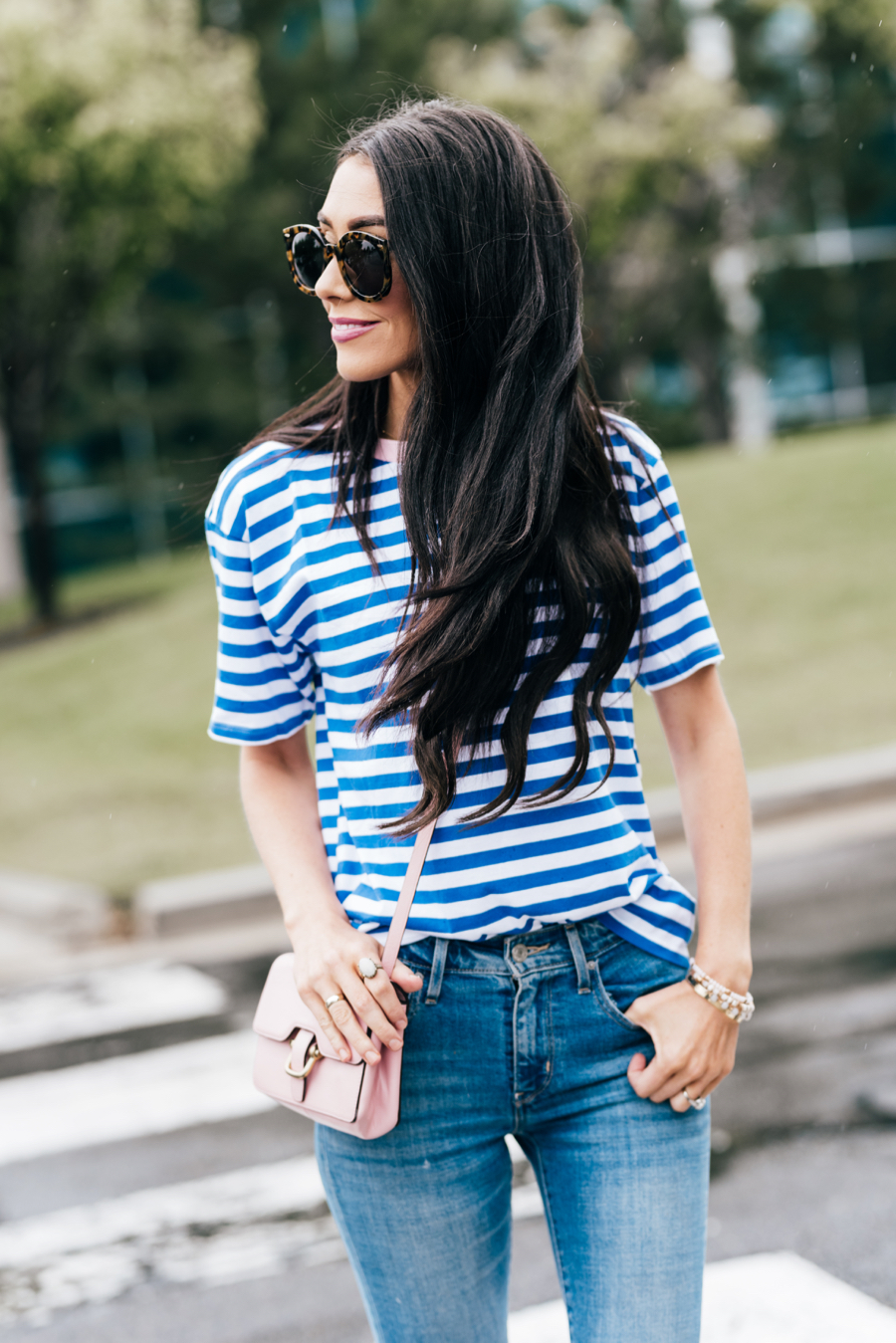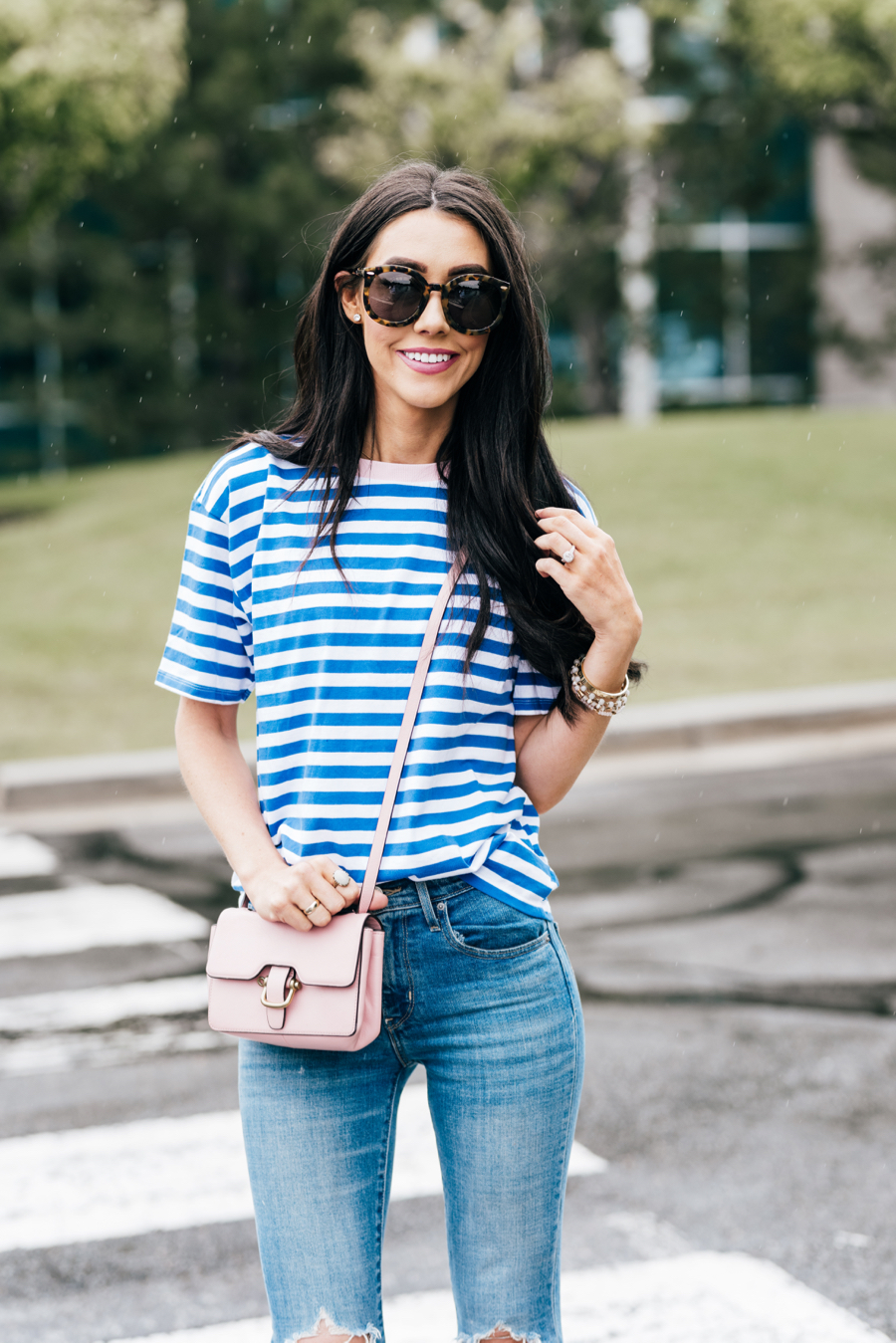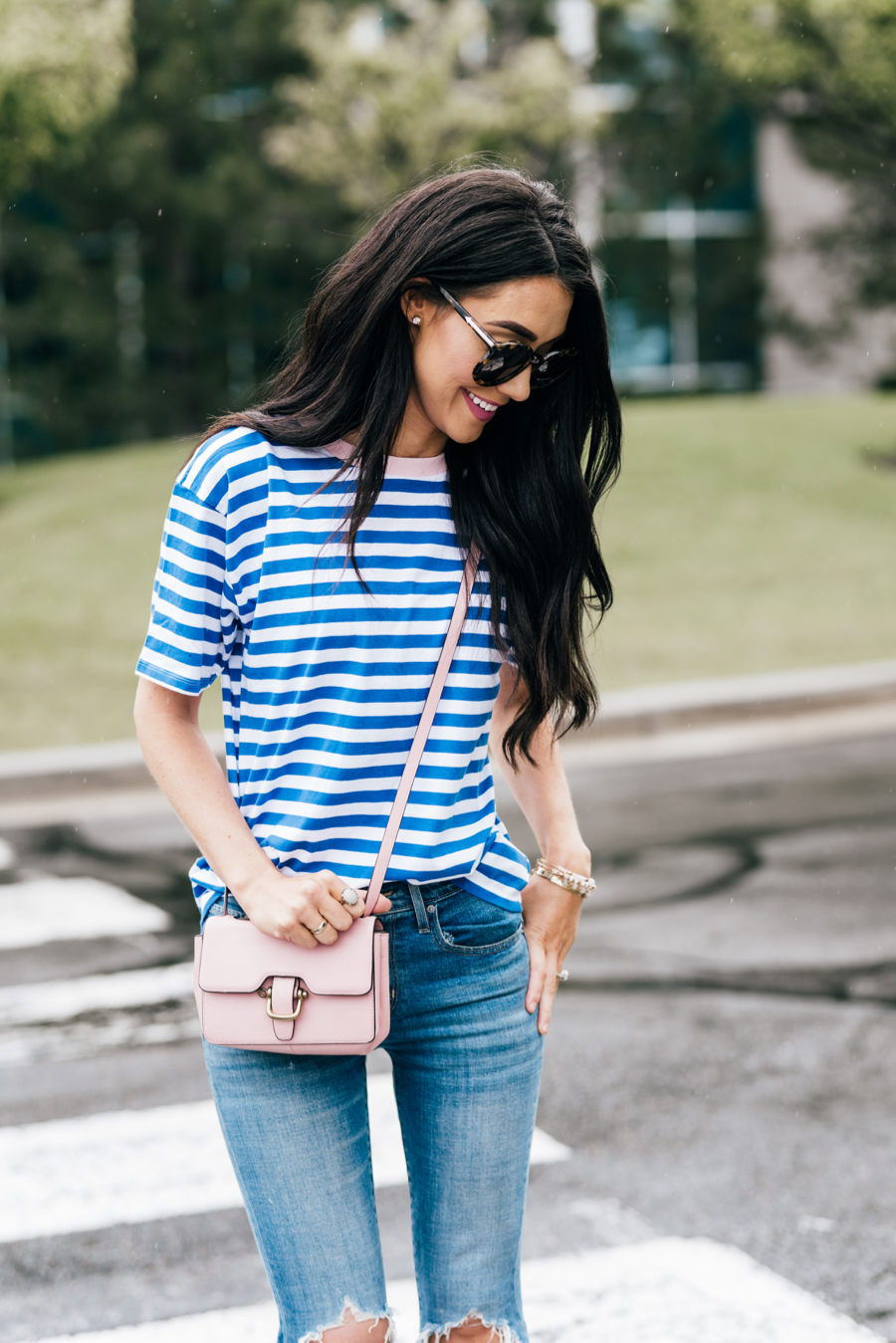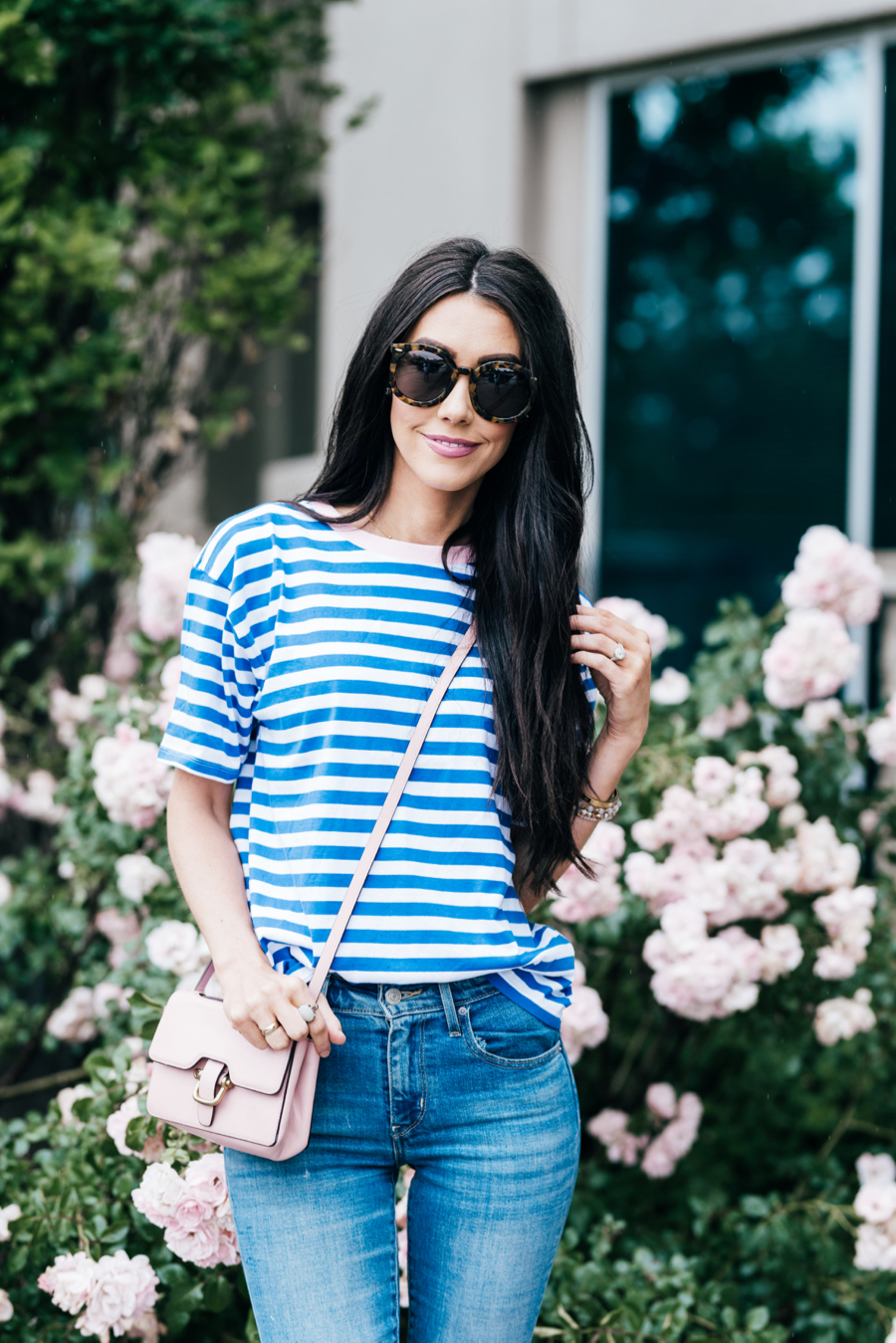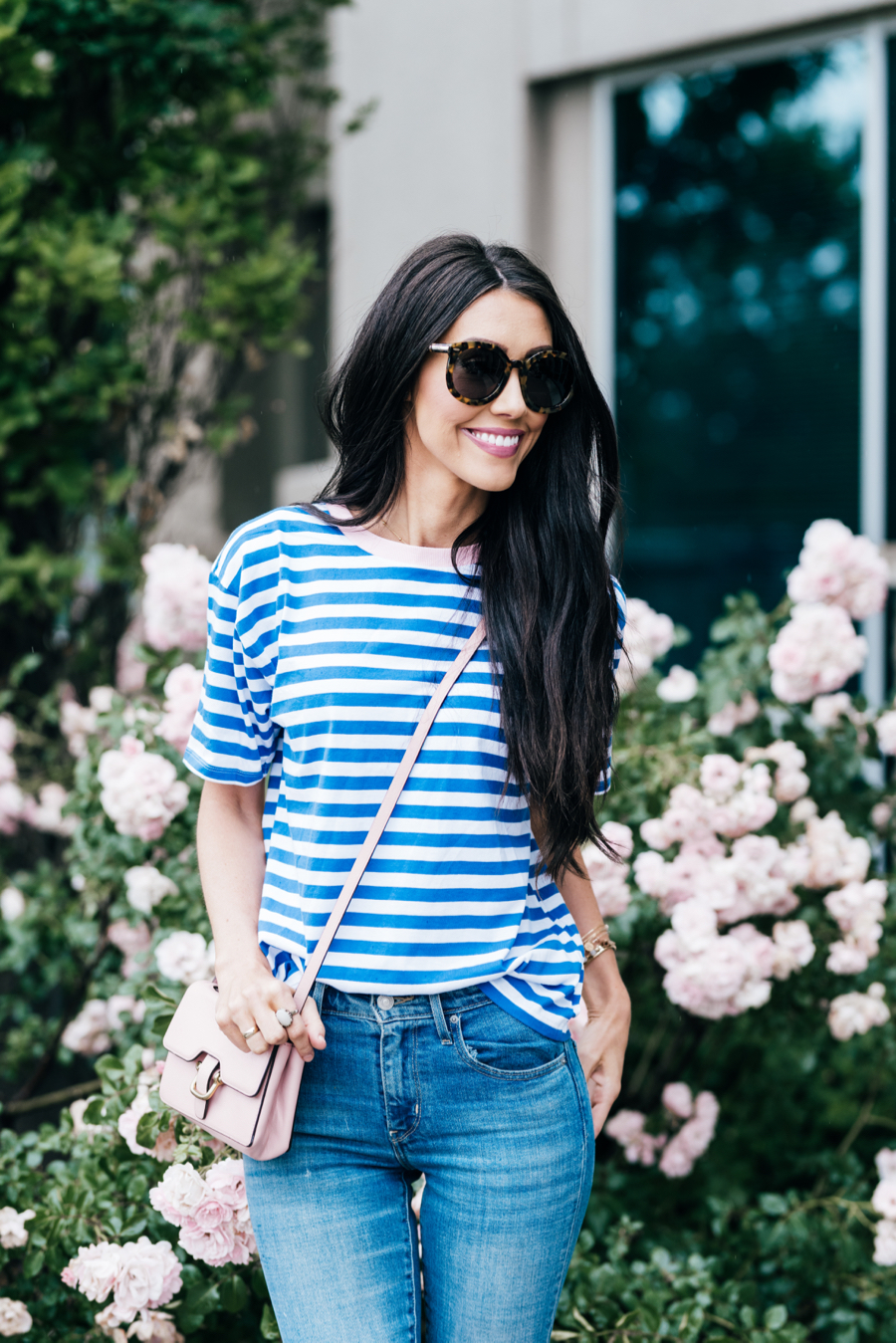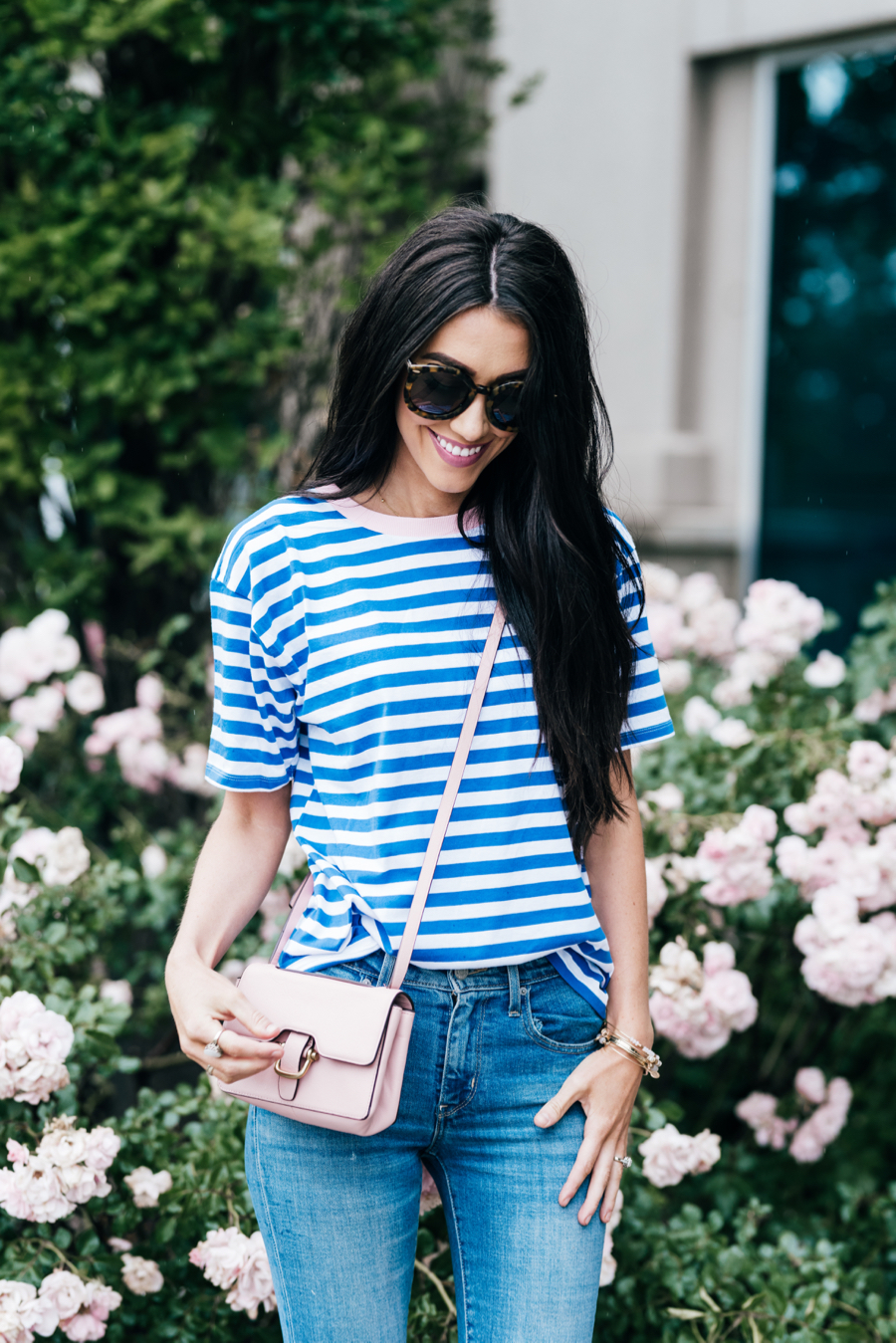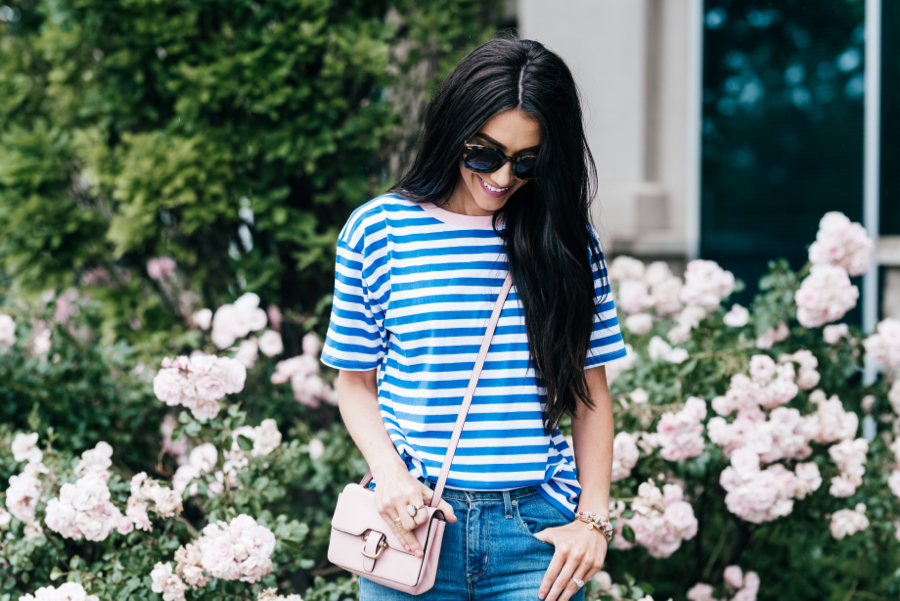 The Perfect Striped T-shirt

Happy Monday lovelies! Let's start this Monday on the right foot and talk about a pattern that everyone should love just as much as I do. So when I say I have a serious obsession for stripes, I am being soo serious. Ever since I was a little girl, I loved to dress up and loved my striped shirts!! I feel like no matter what, a good striped t-shirt never lets me down. You all know I am such a fan of comfy clothes. And this shirt seriously is the best of both worlds, super comfortable, so soft and absolutely adorable! I am of course such a sucker for torn jeans. I feel like it is so easy to dress them up or down which is so convenient for us moms who are running around with our kids all day and then getting ready to spend time with our lovers for date night!
Let's talk about how gorgeous this color combination of blue and blush is this season! Just LOVING it! I have been loving this combo because they completely compliment each other. I wanted a little more blush for my outfit (as always) and choose this adorable little cross body bag which actually has a lot more room side than it looks! I felt this was the perfect compliment for the neckline of my t-shirt!  I always try to keep my personal things and my babies things in separate bags but I usually always end up finding little toys and snacks hidden in my bag! I hope all you moms can relate!
These strappy heels I have had forever! They are my go-to heels for a night out or a day downtown. They are not only extremely comfortable but they add the perfect touch to any outfit. I promise you, that you will NOT regret adding these babies to your closest or your wish-list! (Christmas is ONLY 5 1/2 months away!!) This outfit it the perfect combination of sassy, chic and classy! It doesn't take long to put together a fabulous outfit when you choose to add stripes! I seriously love this outfit because it looks so put together and pretty!!
SaveSaveSaveSave