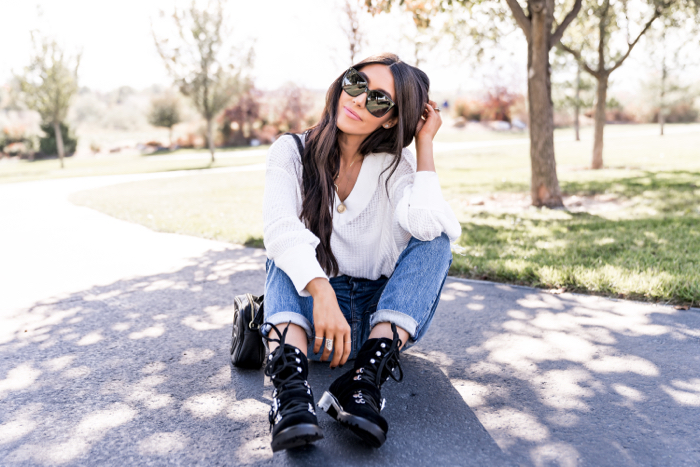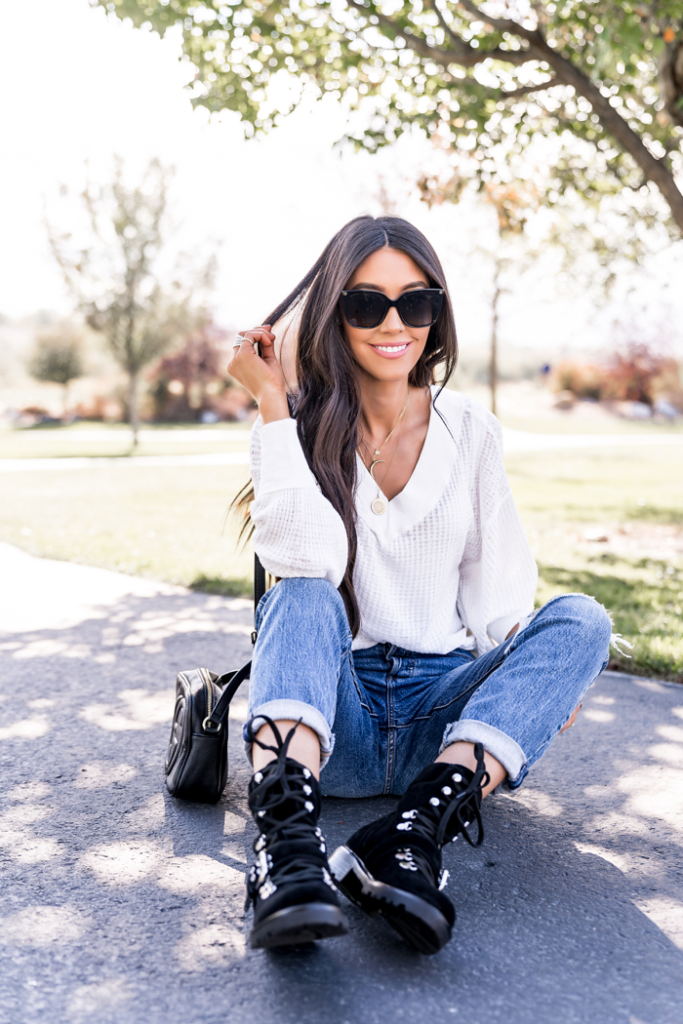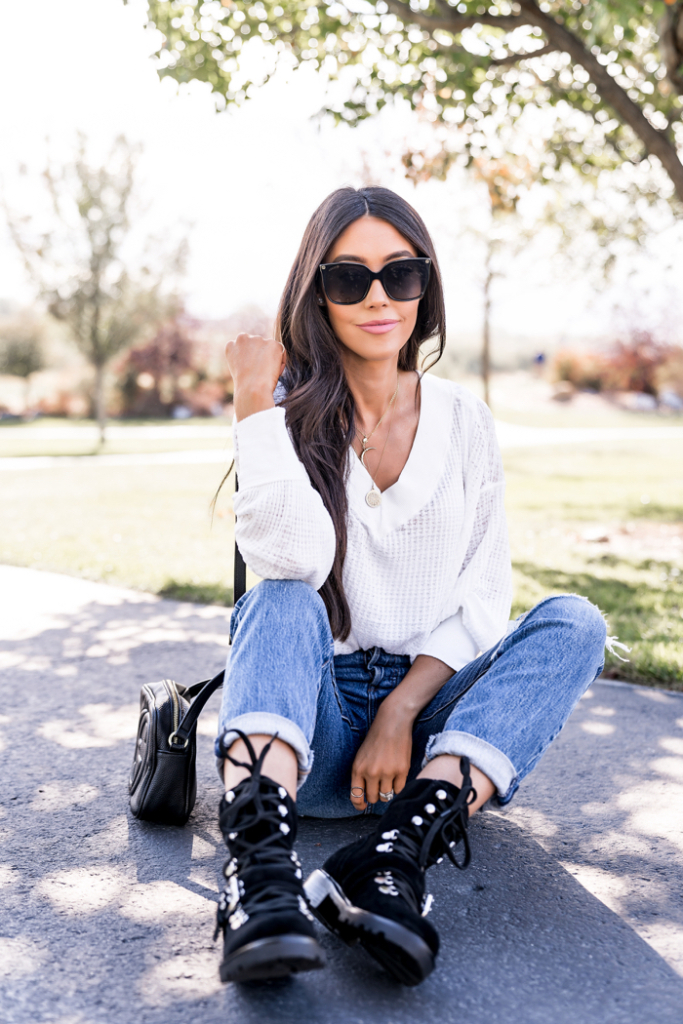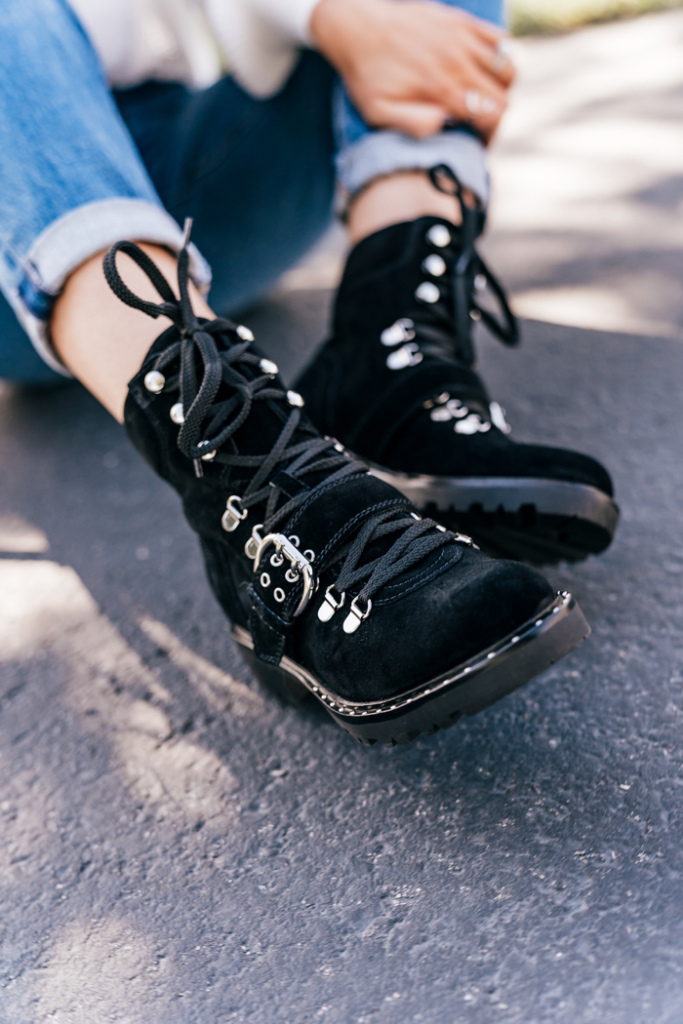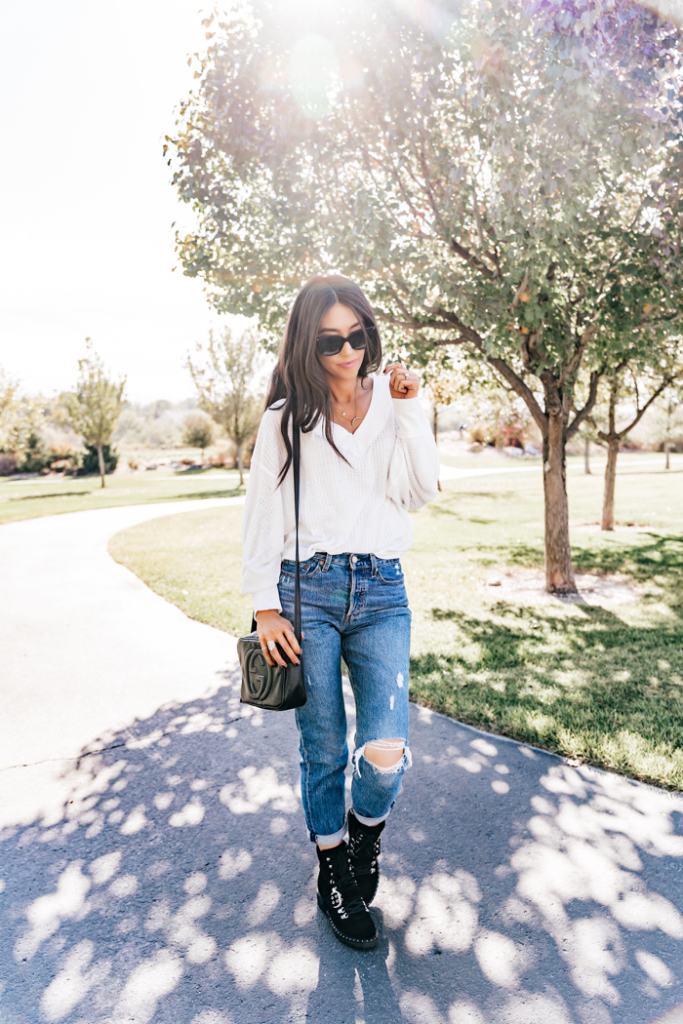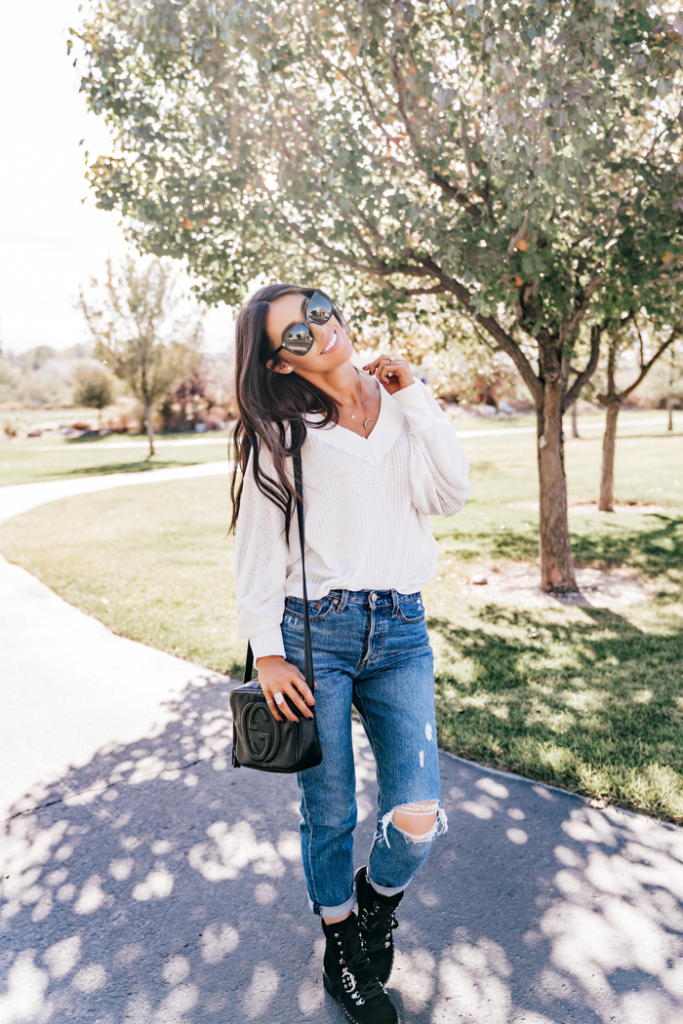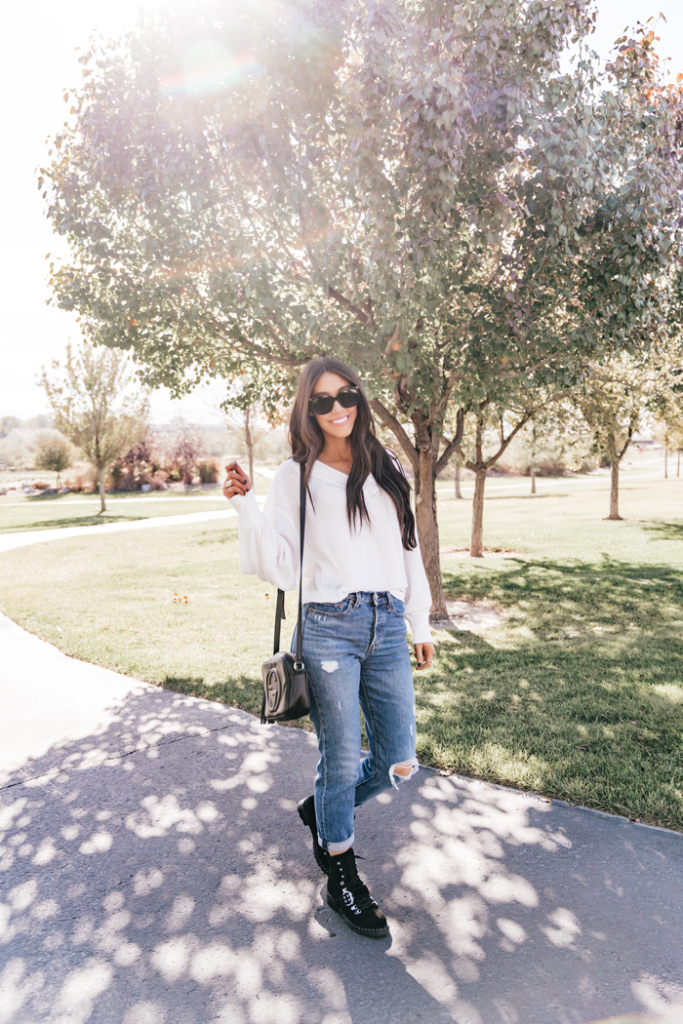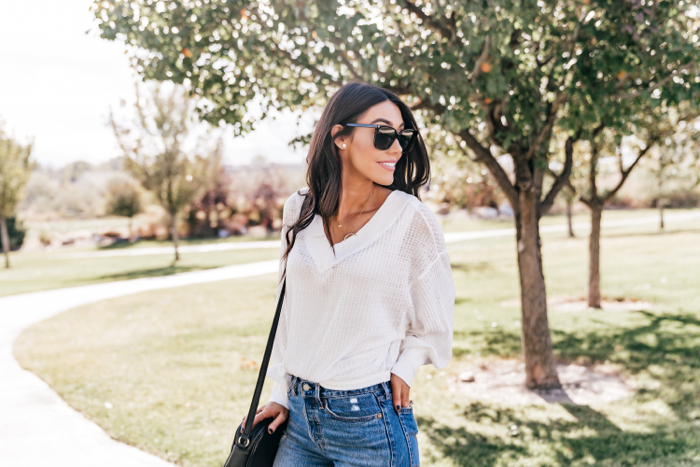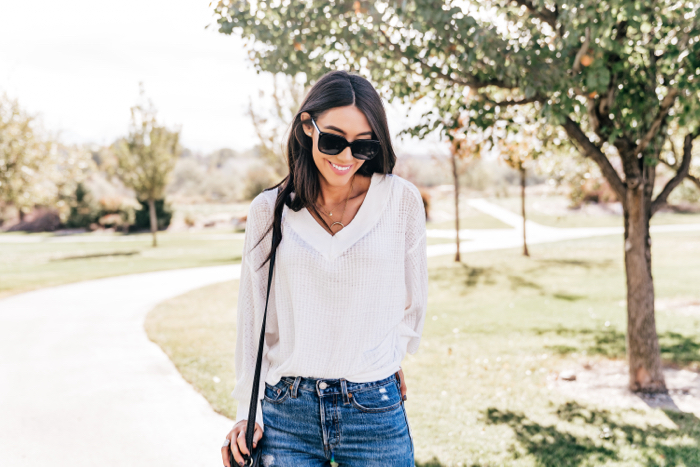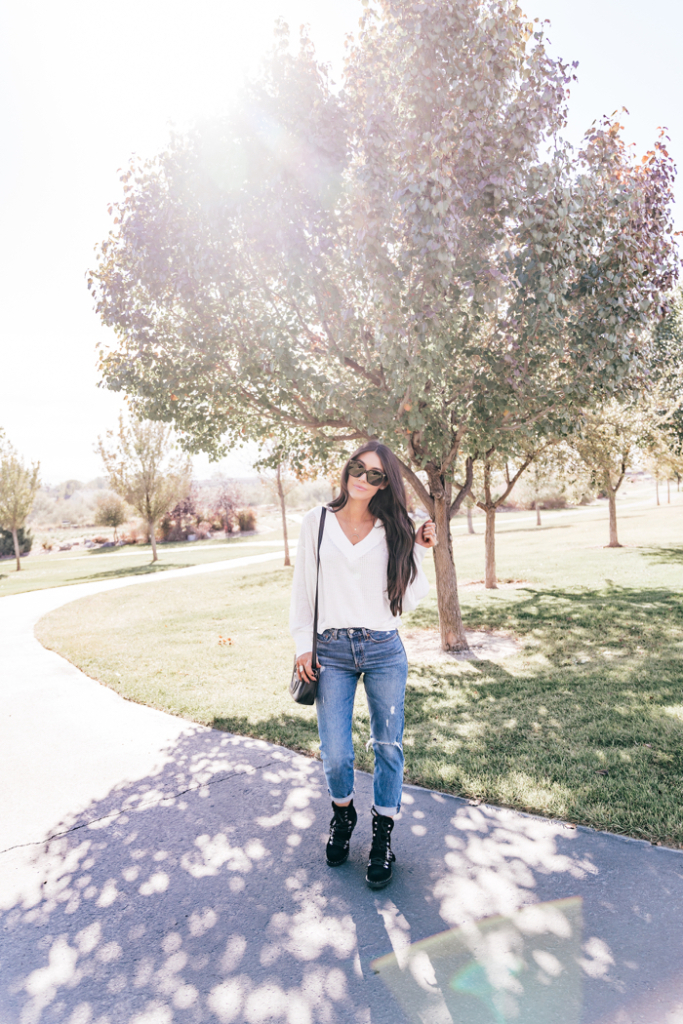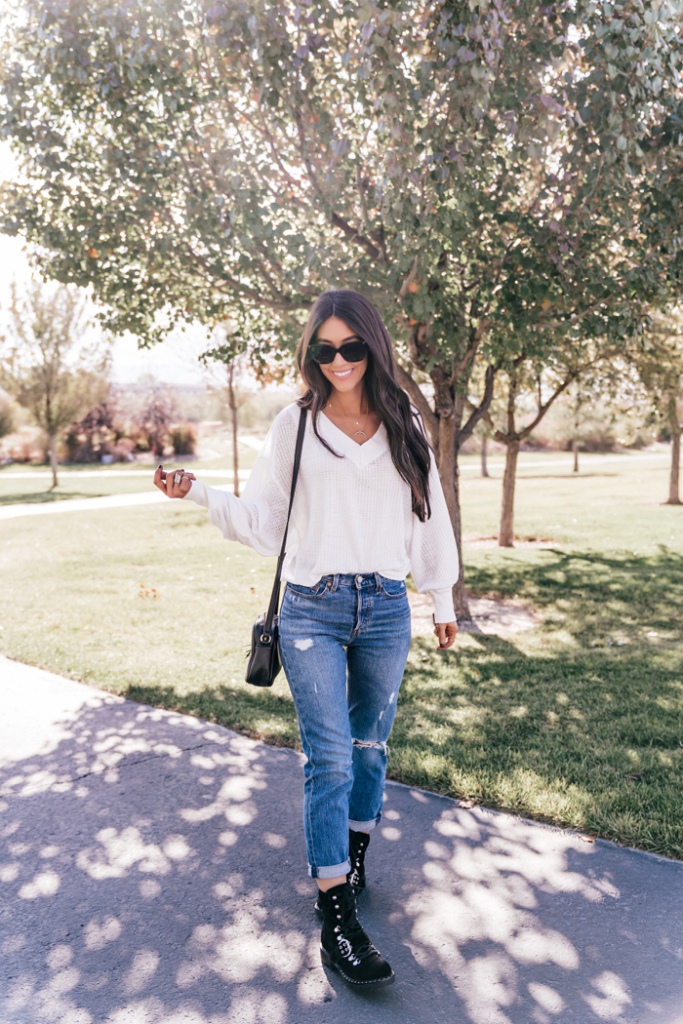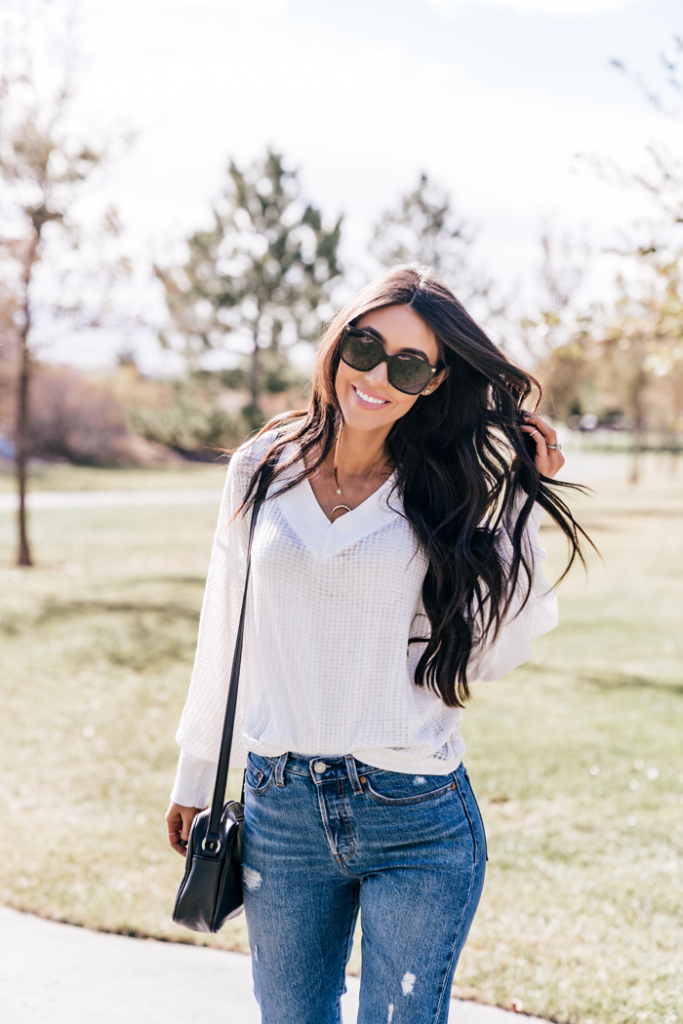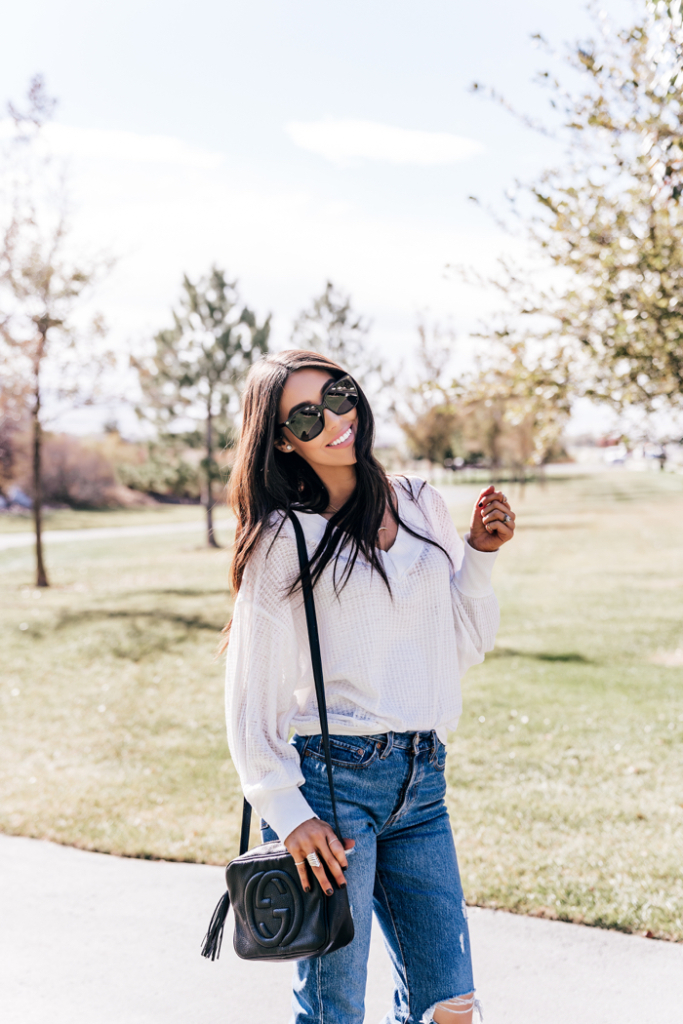 I love a good basic combo that you feel great and confident in. This one does not disappoint. I'm a huge fan of any white blouse but have been wearing this one nonstop lately. I should probably was it. I have worn it both dressed up like this or dress cozy with joggers and I love it just as much! It comes in a couple different colors and worth every penny.
I have also been loving these jeans more than I ever thought I would. I ordered them on a whim and now I can't stop wearing them! They are so comfortable just also that sexy and cute look! They are at a great price and so flattering on everyone.
Last but not least these fun boots. I have been looking for a pair of combat boots for awhile now and finally found these ones! Best part is – I'm doing a giveaway for your own pair on my IG today that you guys don't want to miss. Head over there to enter and get your own! XO
I hope you guys have a fun weekend planned. I am loving EVERY second of the holidays and wish this magical feeling of holiday bliss lasted forever!