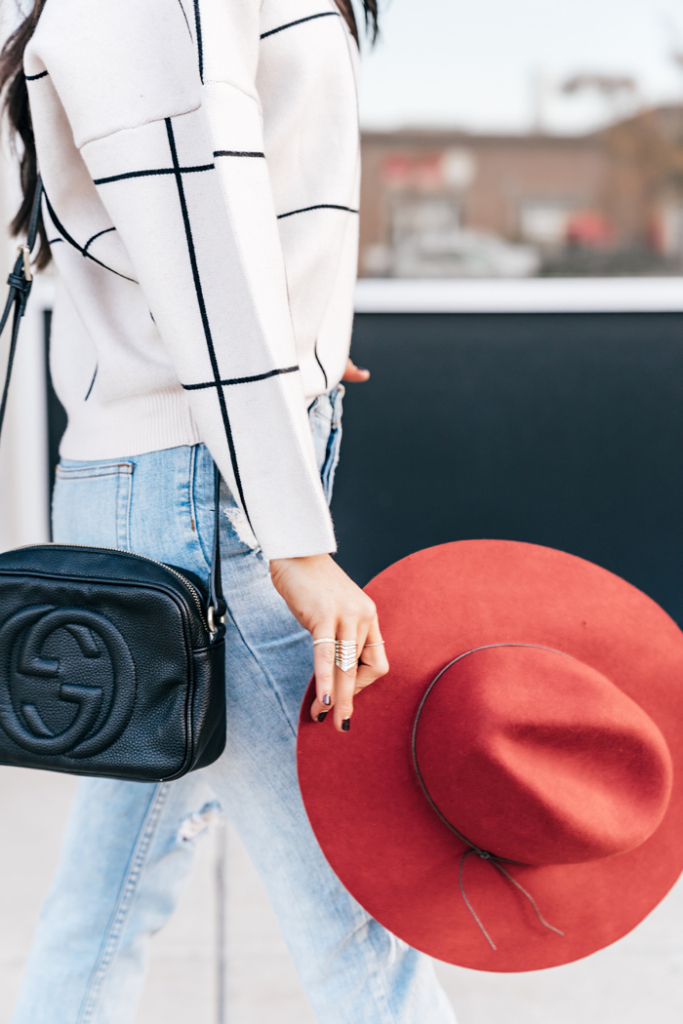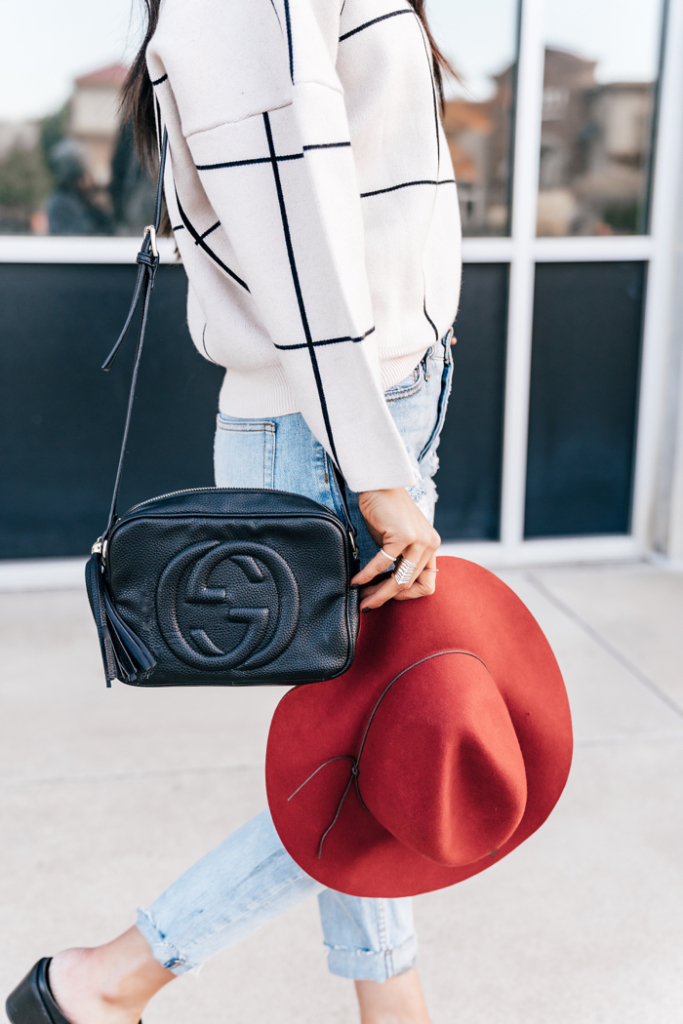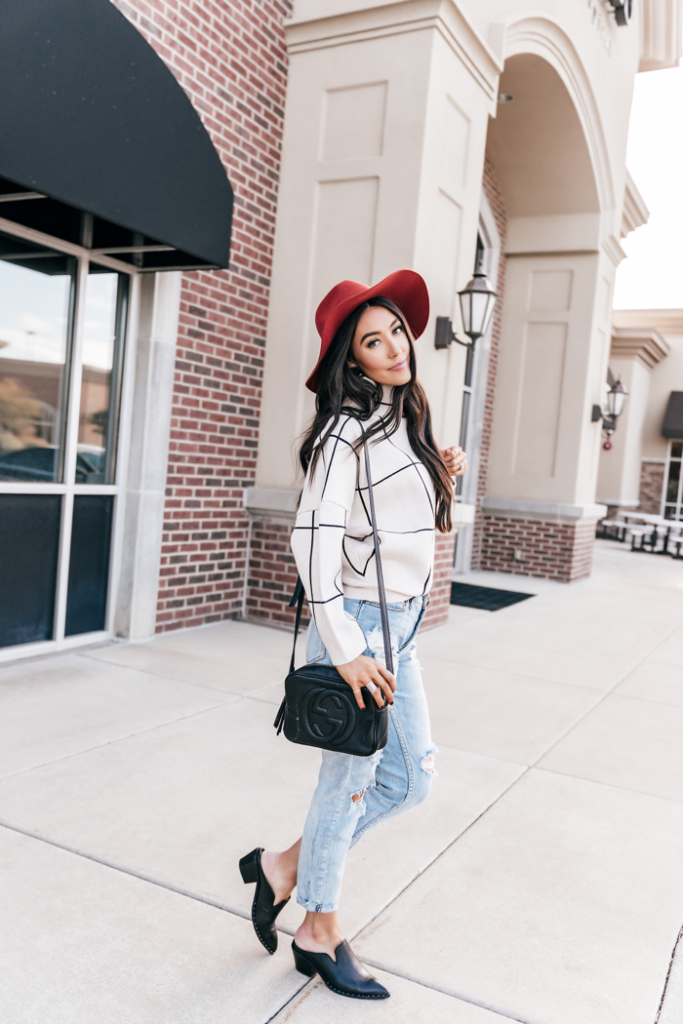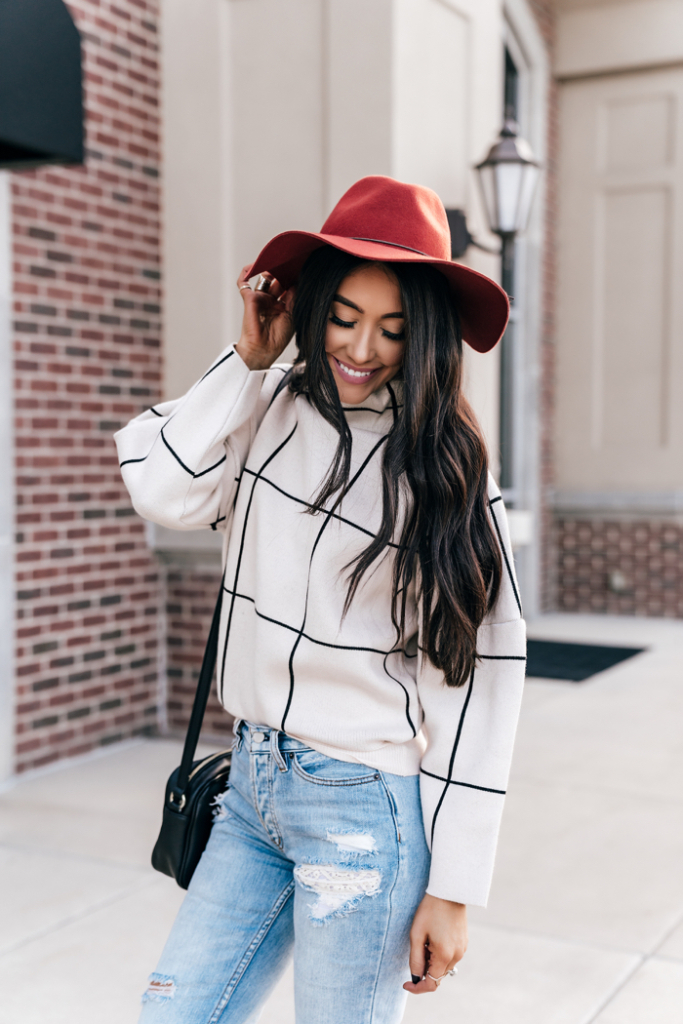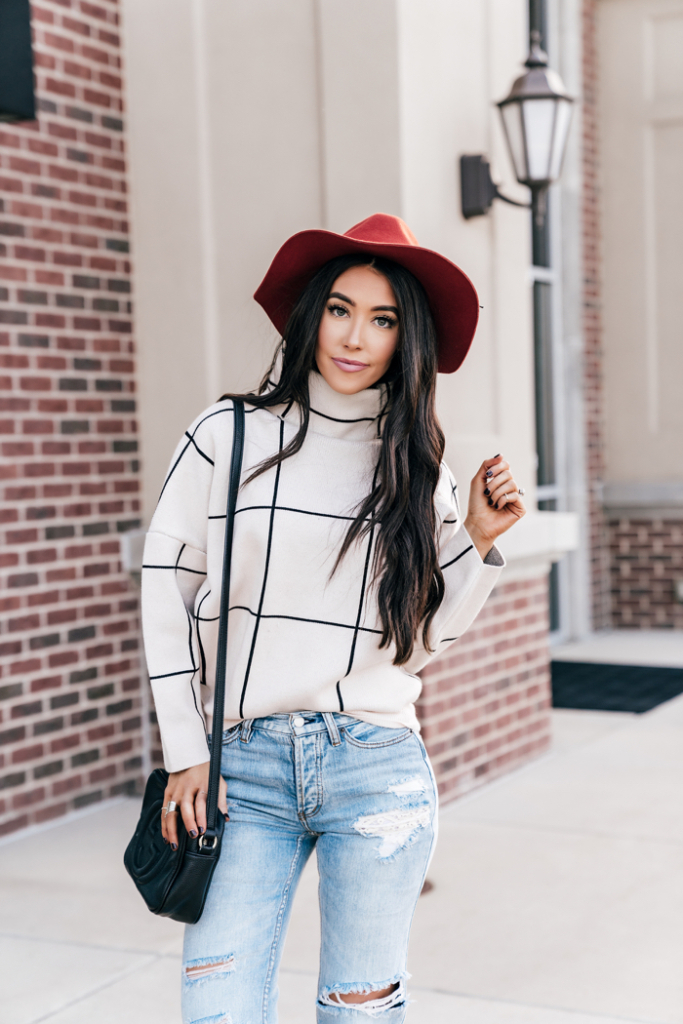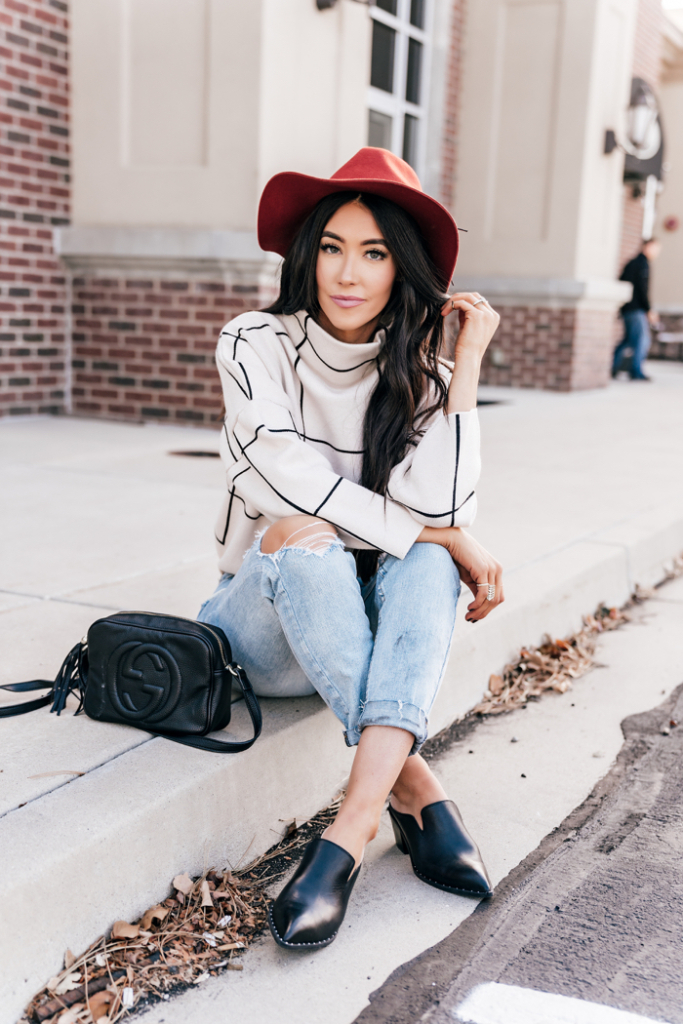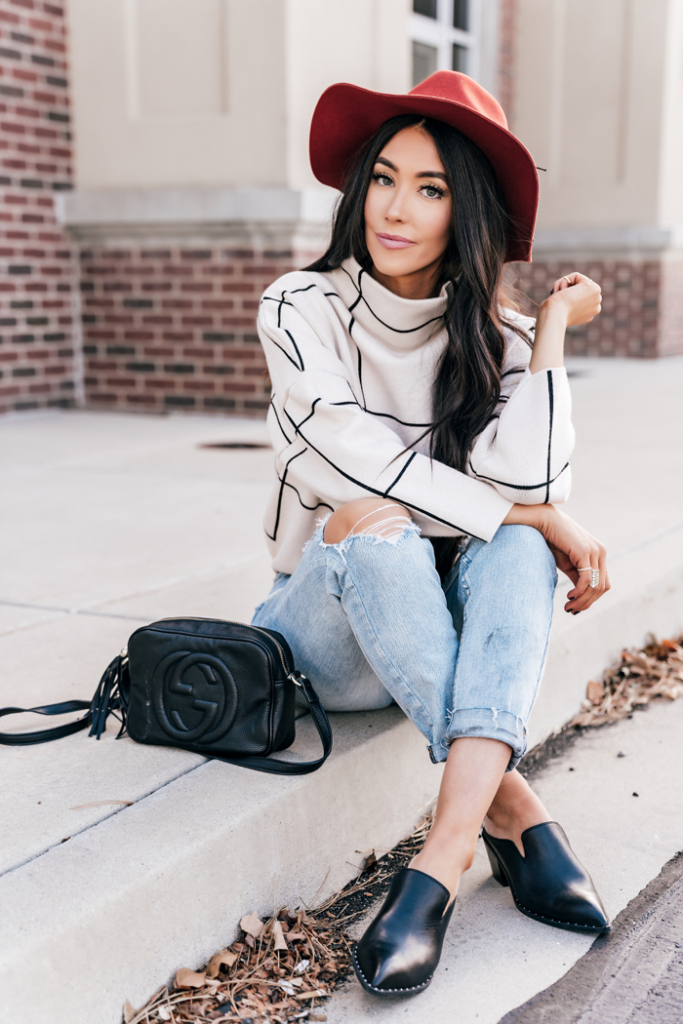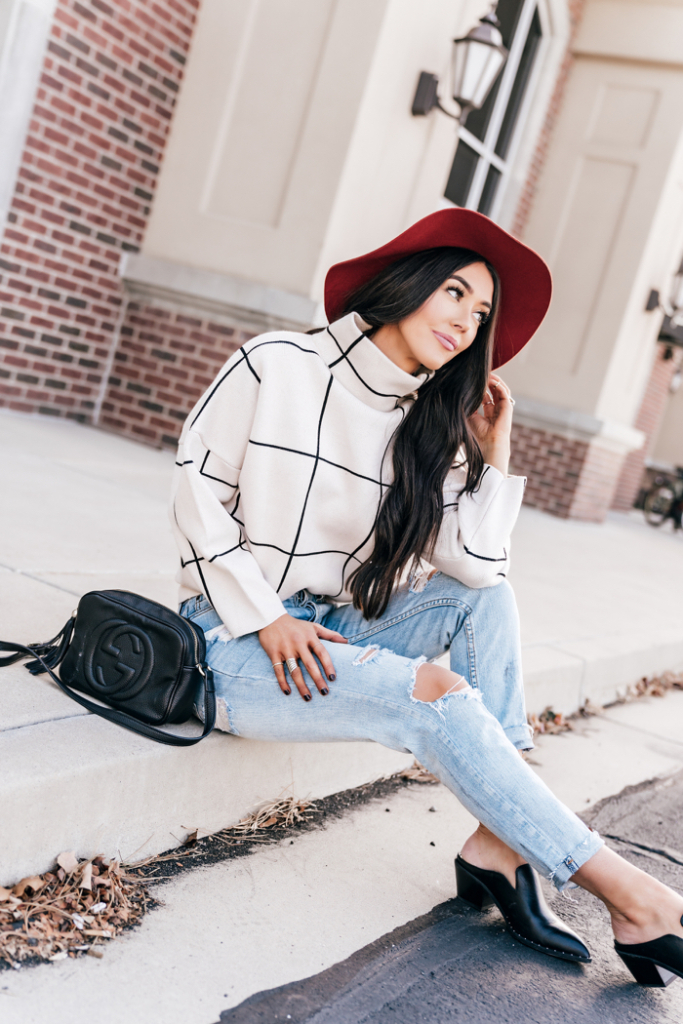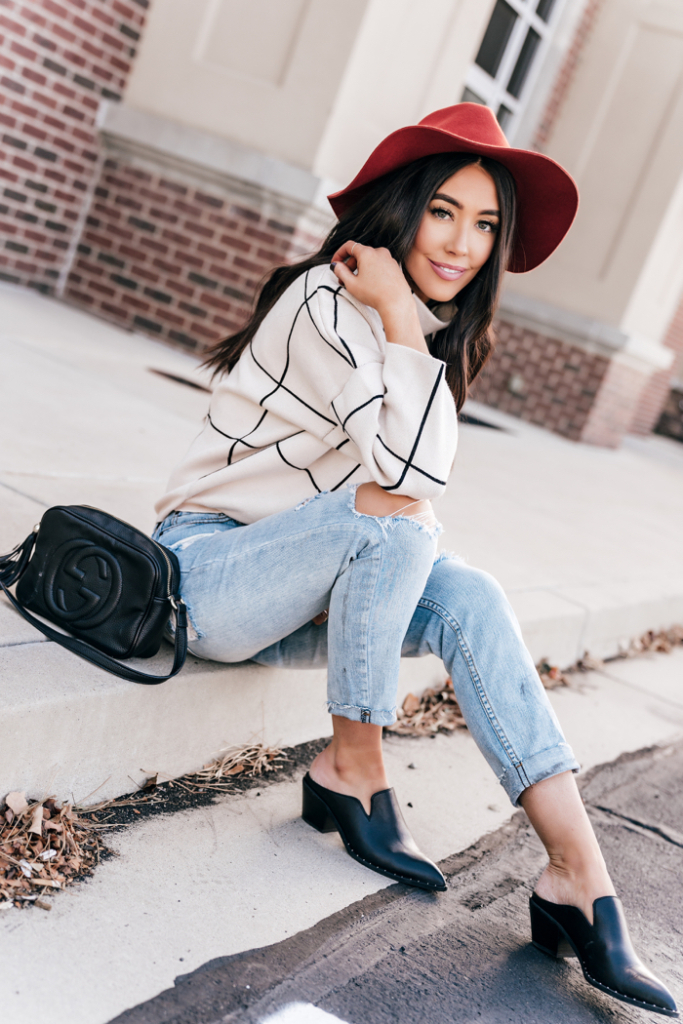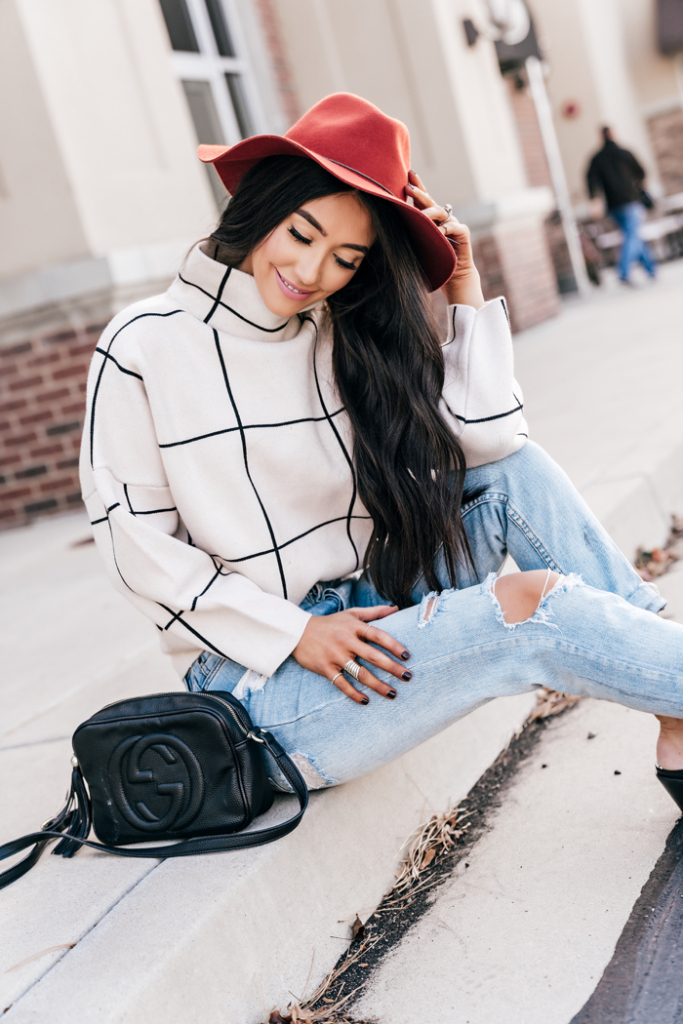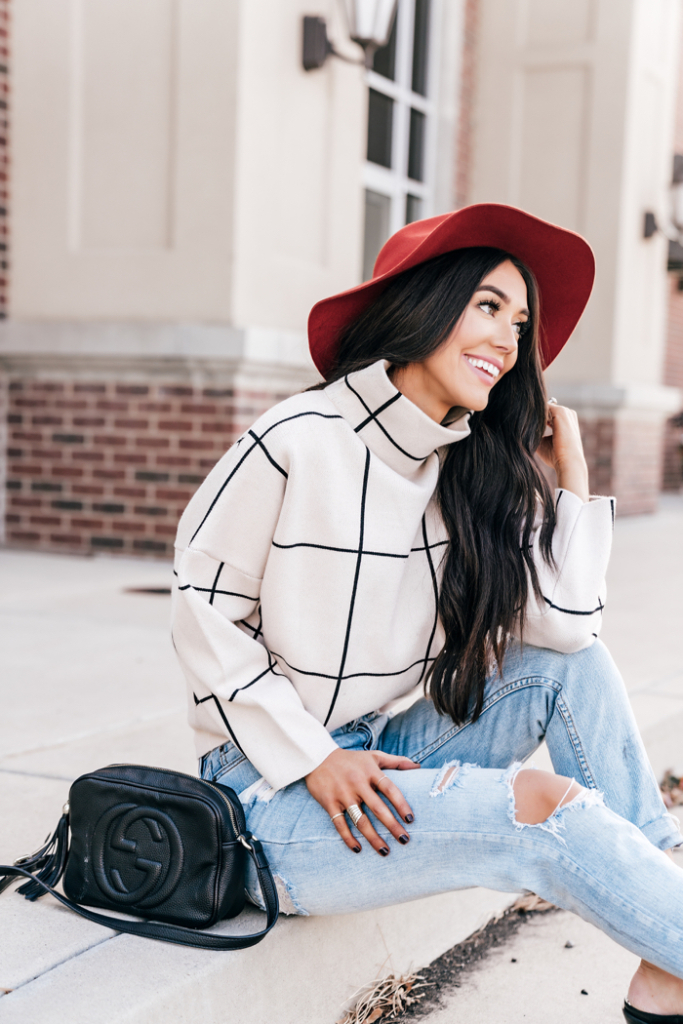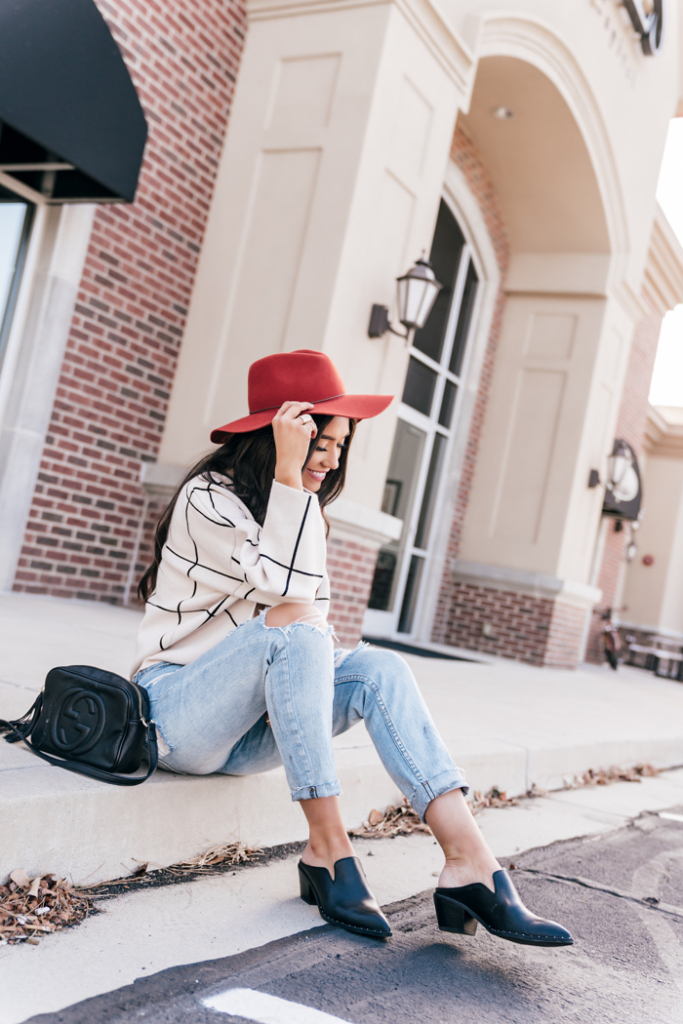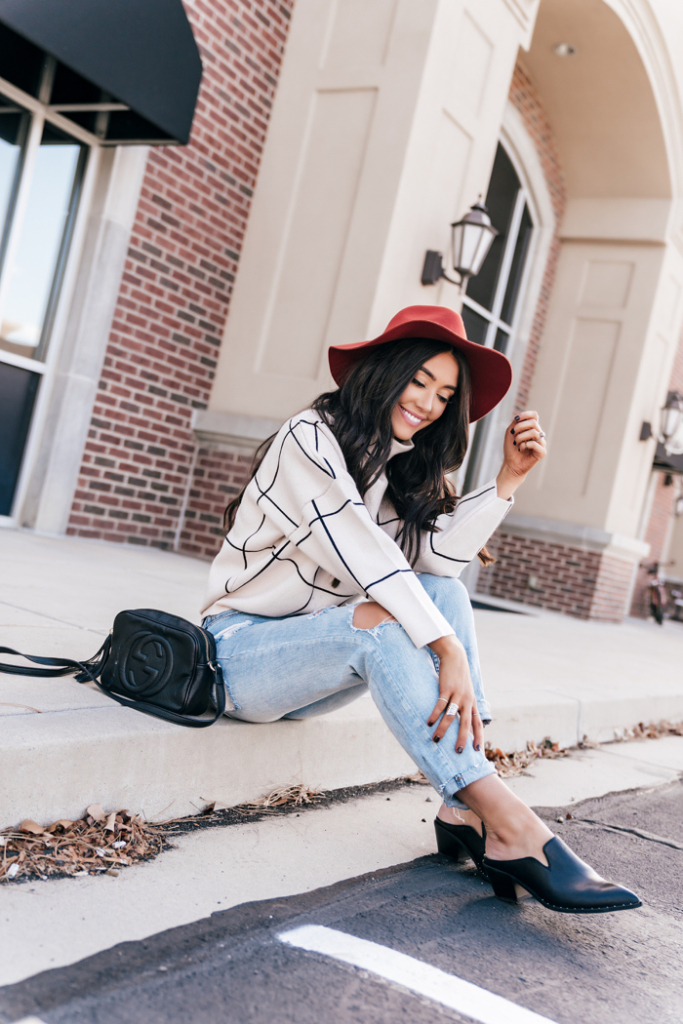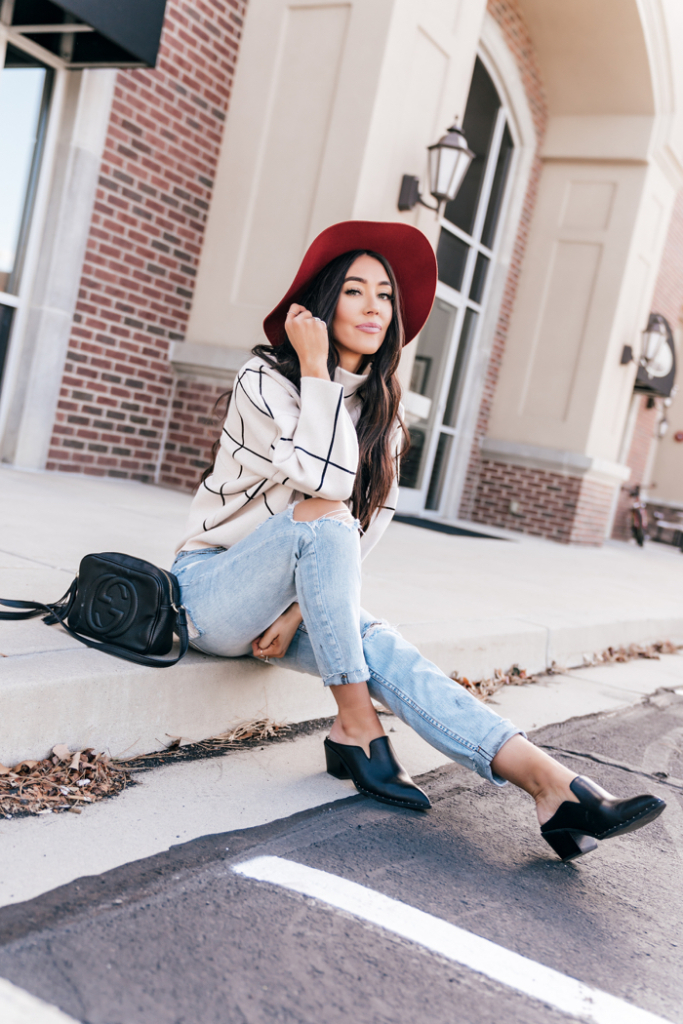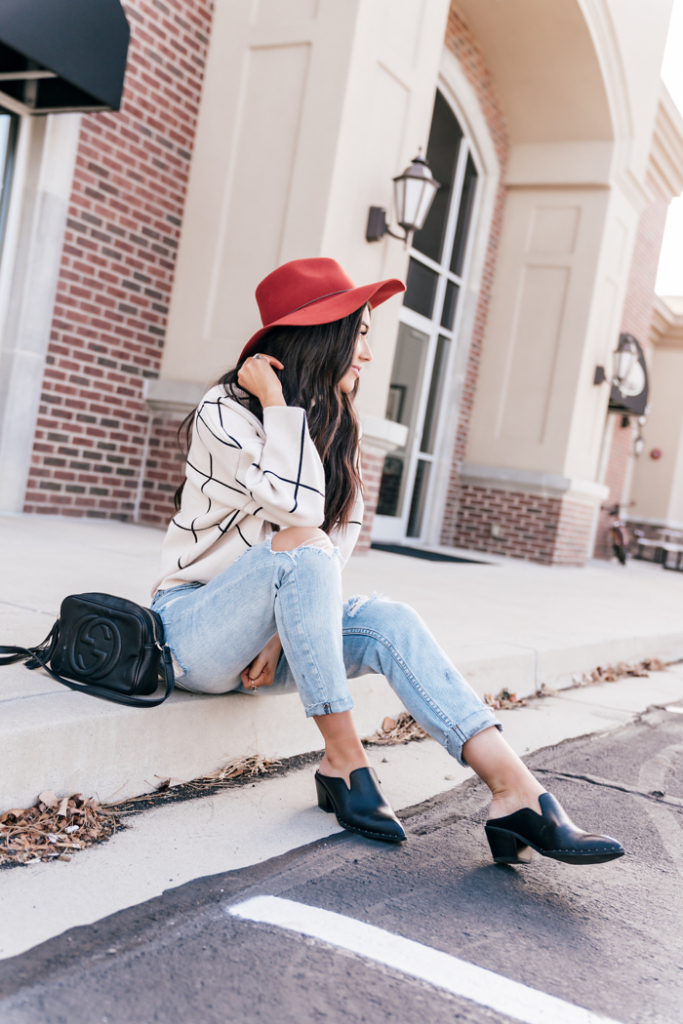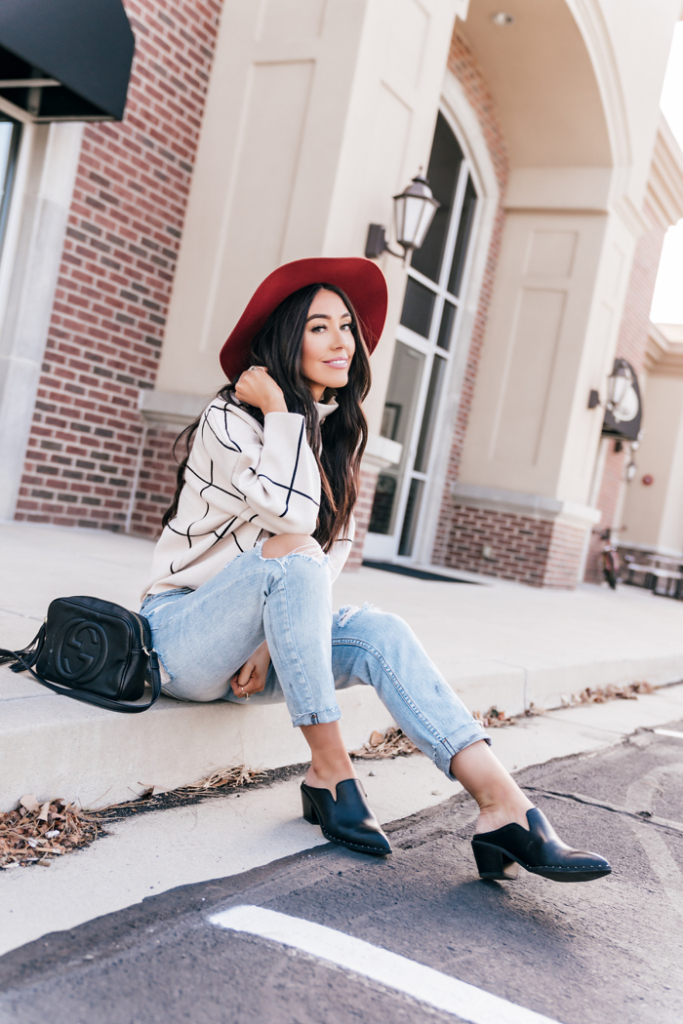 [w_shopthepost_widget id="3329315″]
I can't get enough of all the fall outfits lately. I've tried to a dd pop of colors with all of my outfits. I typically stick to neutral tones because I like to layer and I don't want to clash, which makes a pop of color perfect for me. I love my jeans, especially my distressed jeans. They add the perfect touch to any outfit. This turtle neck has such a cute pattern, it's not too over the top. Turtlenecks are some of my favorite to wear for fall because they are super warm and not too bulky, so I can add layers and create something super cute.
I really like to invest in pieces that I know I will wear over and over again. These shoes have been just that for me. They are way too comfortable and easy to wear all day which is a huge plus with being a mom and still wanting to wear something nice. I feel like they're perfect to dress up or down. They have just enough of a heel to make me feel feminine. It's important to keep staple pieces in your closet for all seasons. Staple pieces are basically pieces that can go with just about anything. For example, a staple seater can be paired with any jeans or joggers for a cute day to nighttime look! A staple piece is basically something in your closet that you know will always look good no matter what you pair it with.
My fall staples are
If you have staple pieces in your closet, then it makes getting ready so much easier and faster because you don't have to sort through tons of items you're not interested in wearing. Finding a great pair of jeans can sometimes be difficult. What I look for in jeans is a good stretch but they hold their shape at the same time. Find your staple pieces and work them!