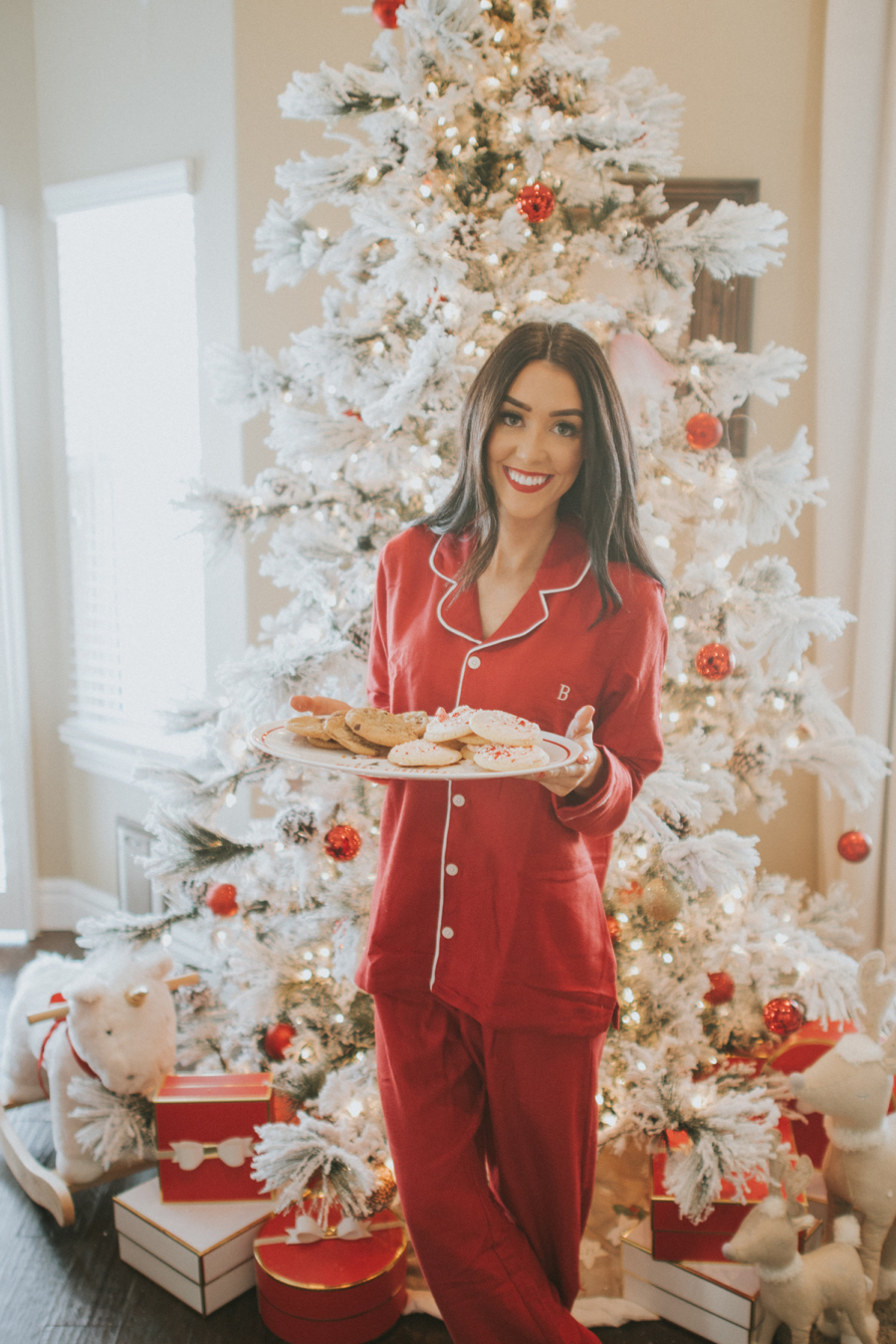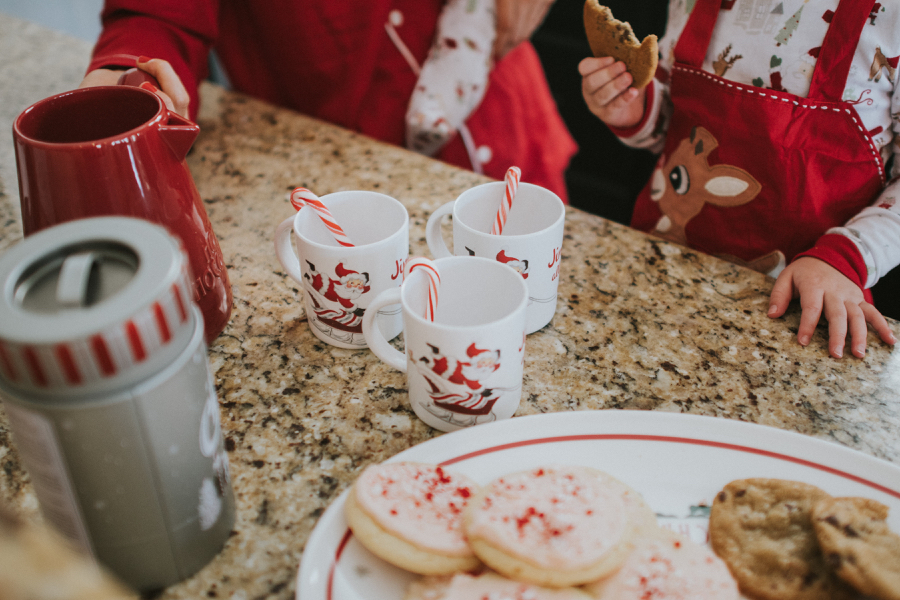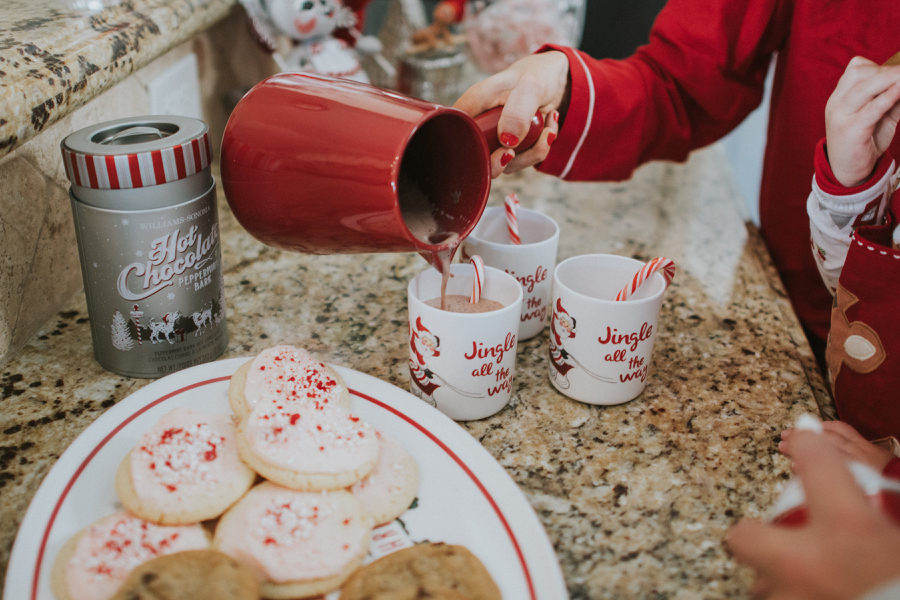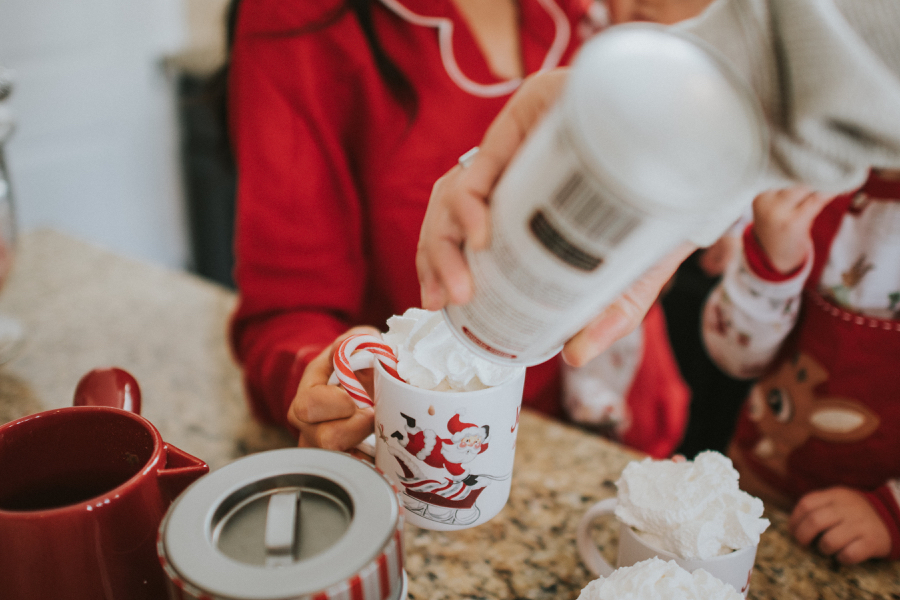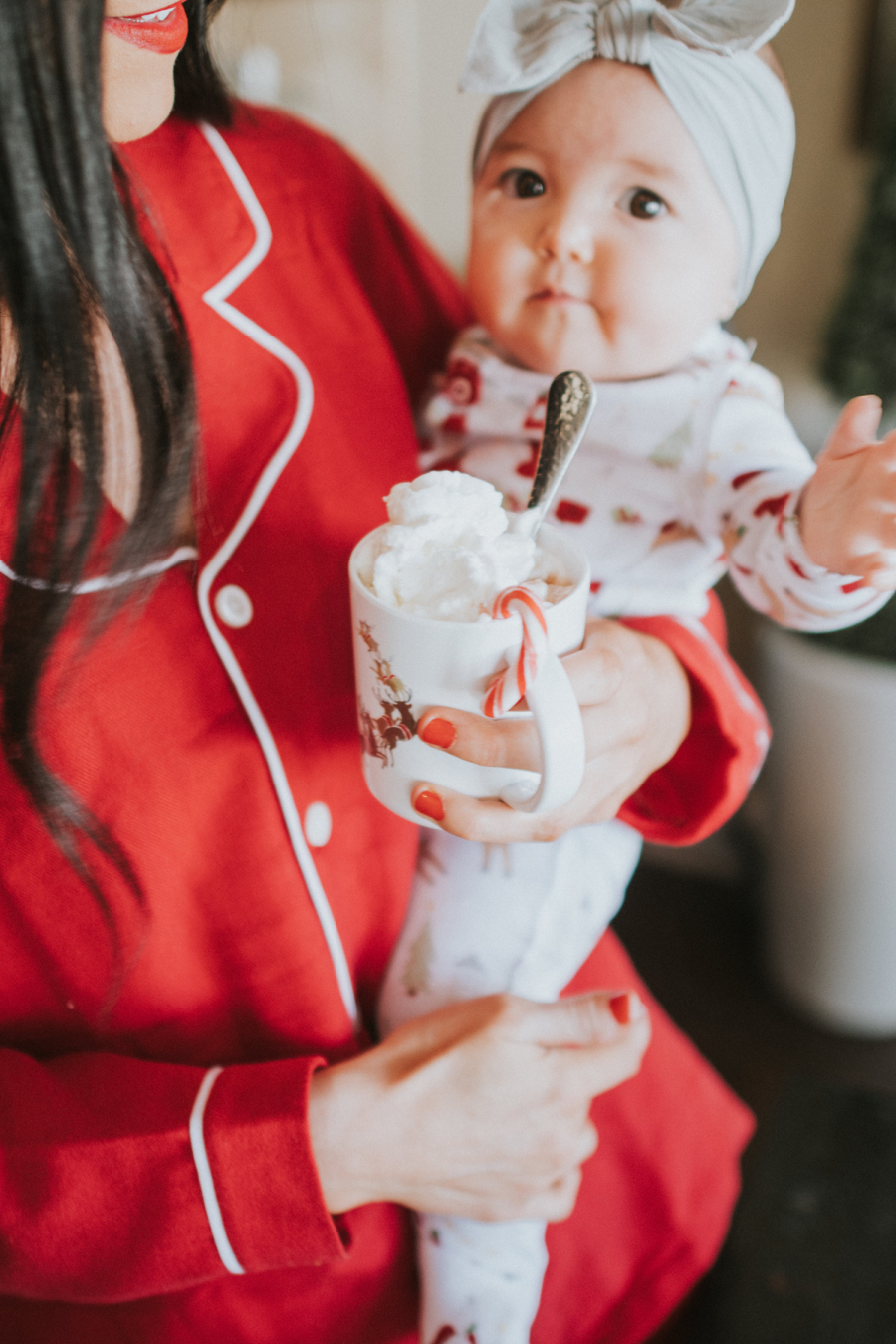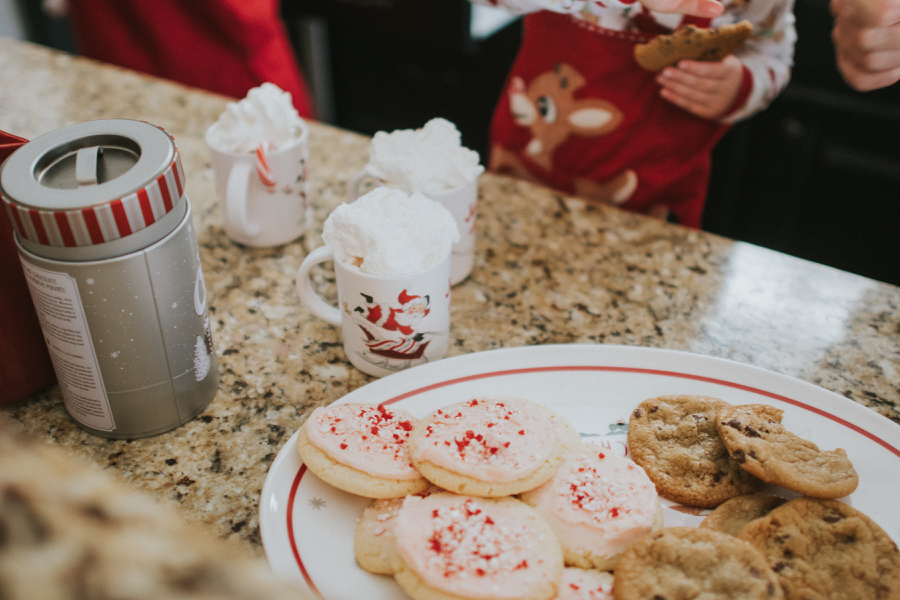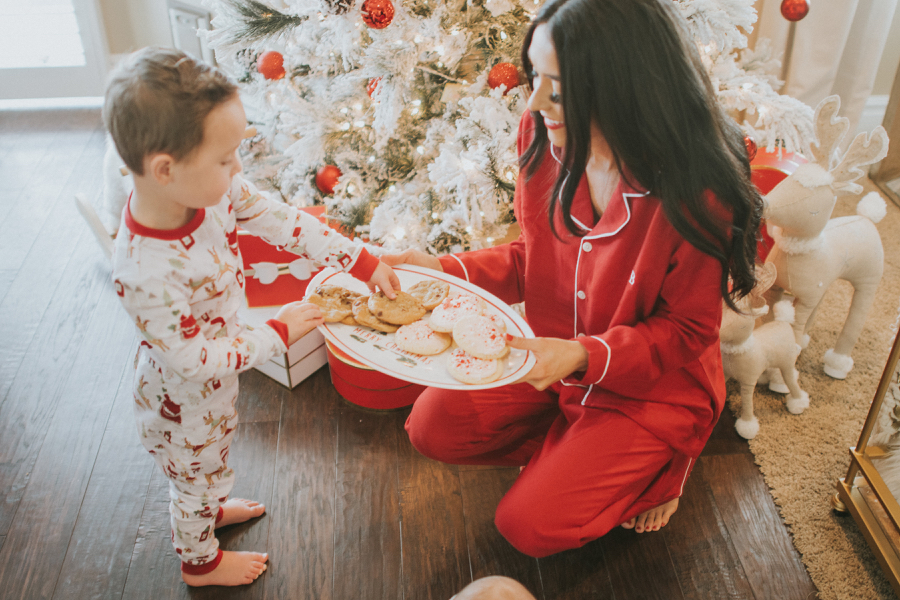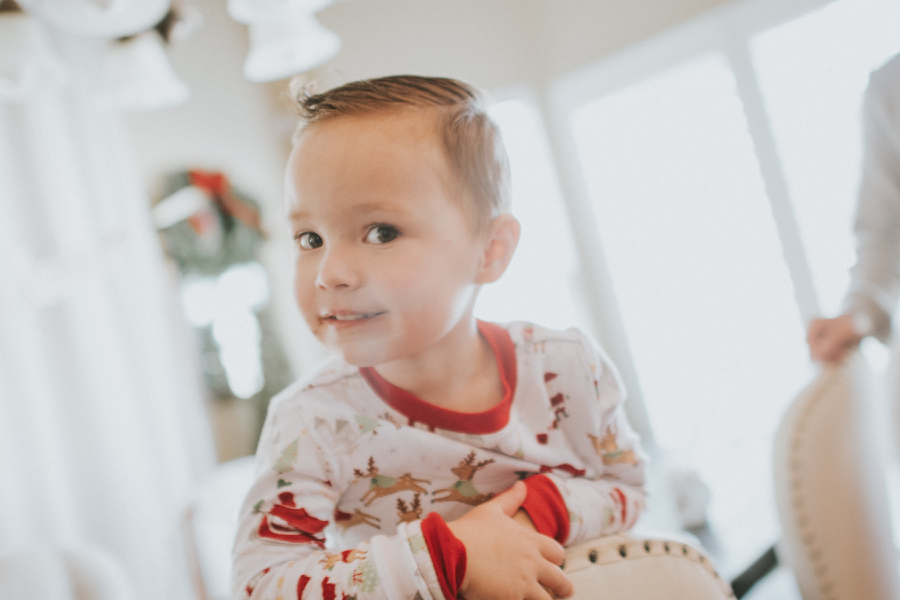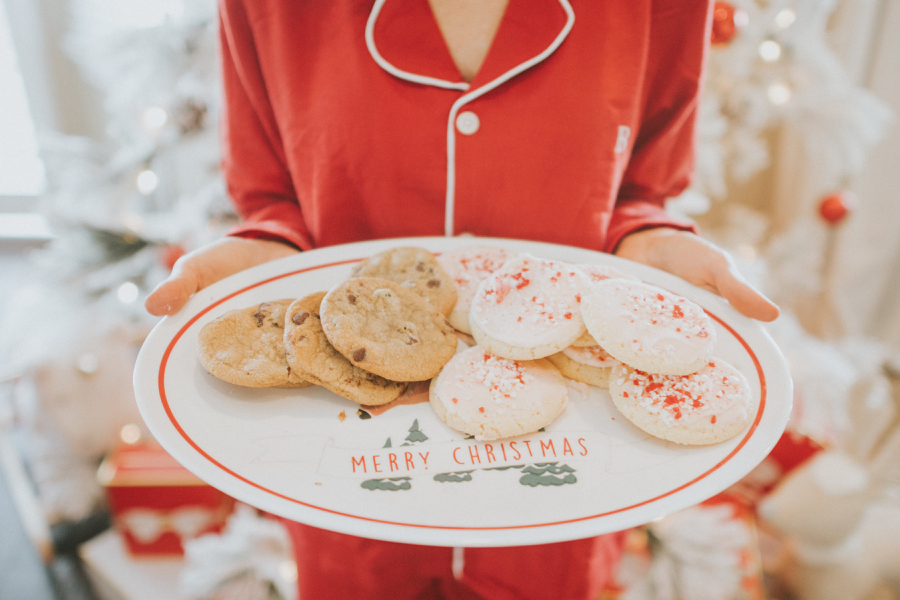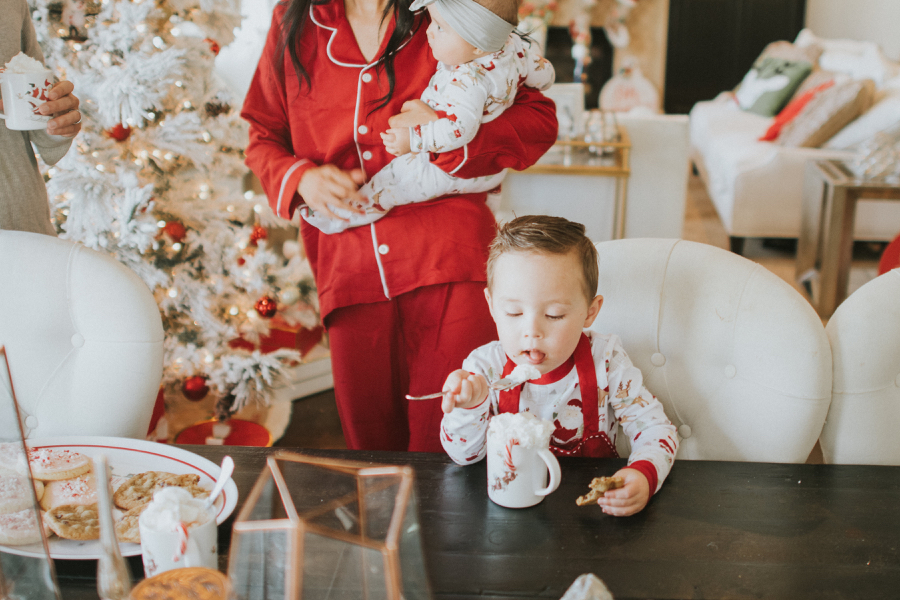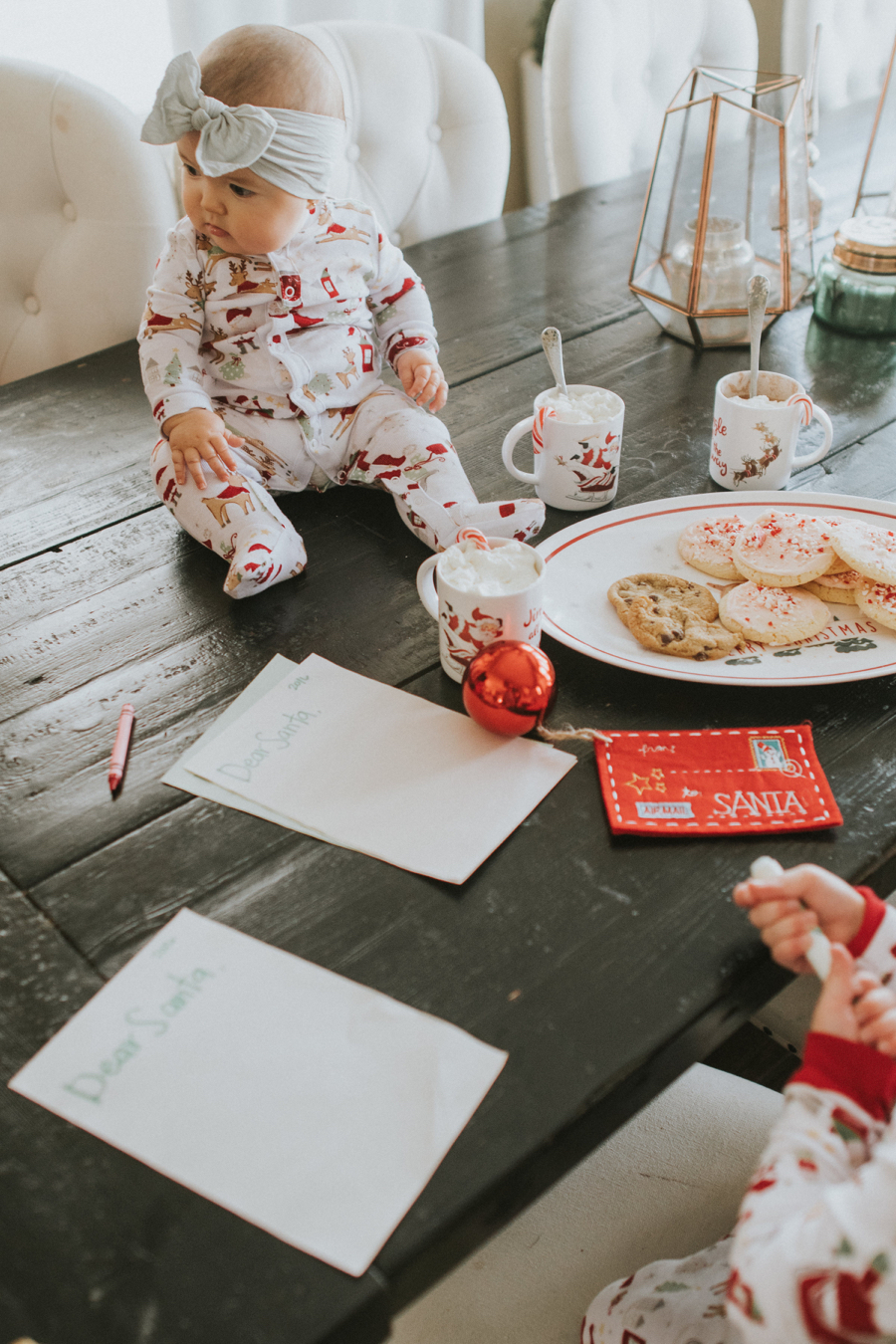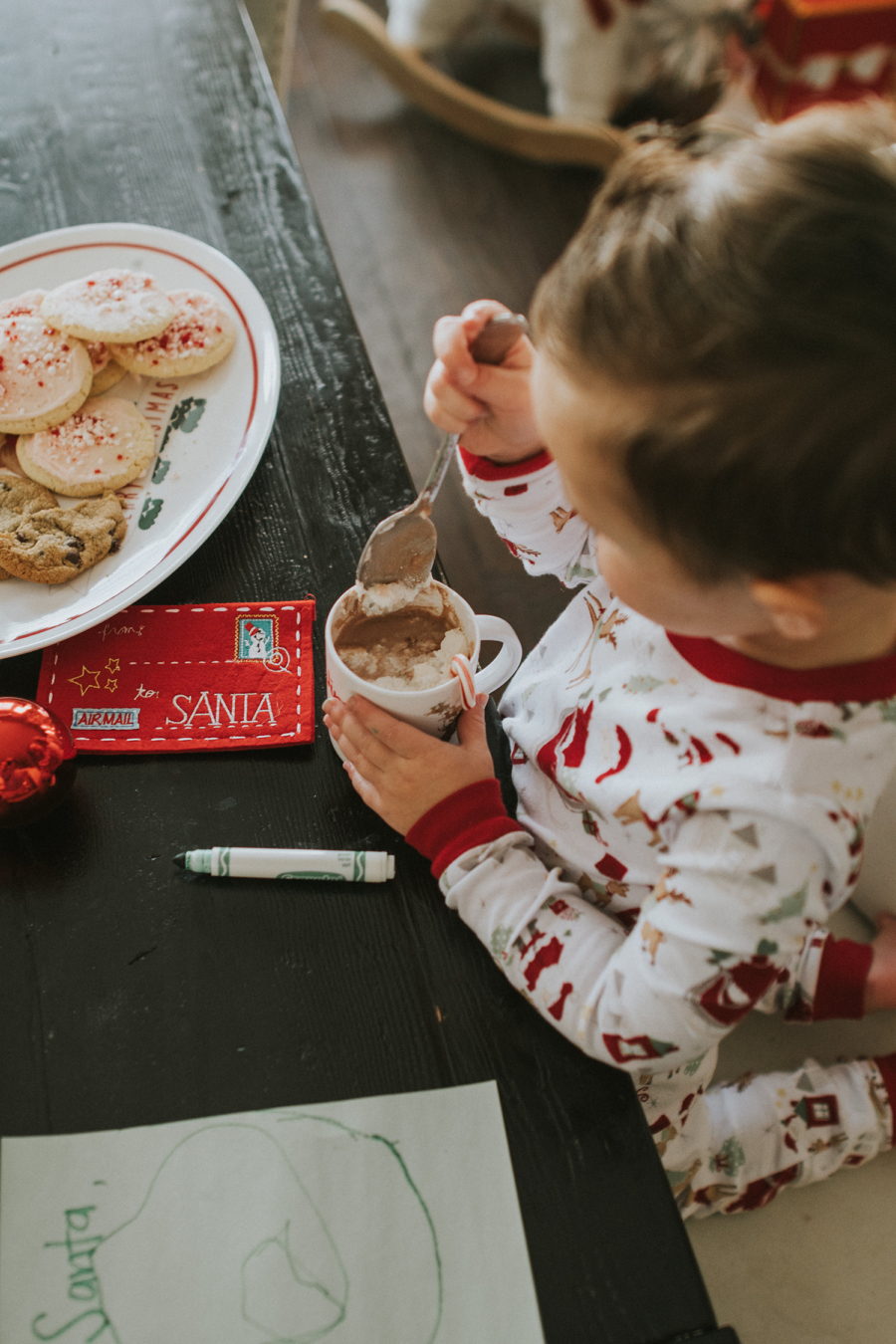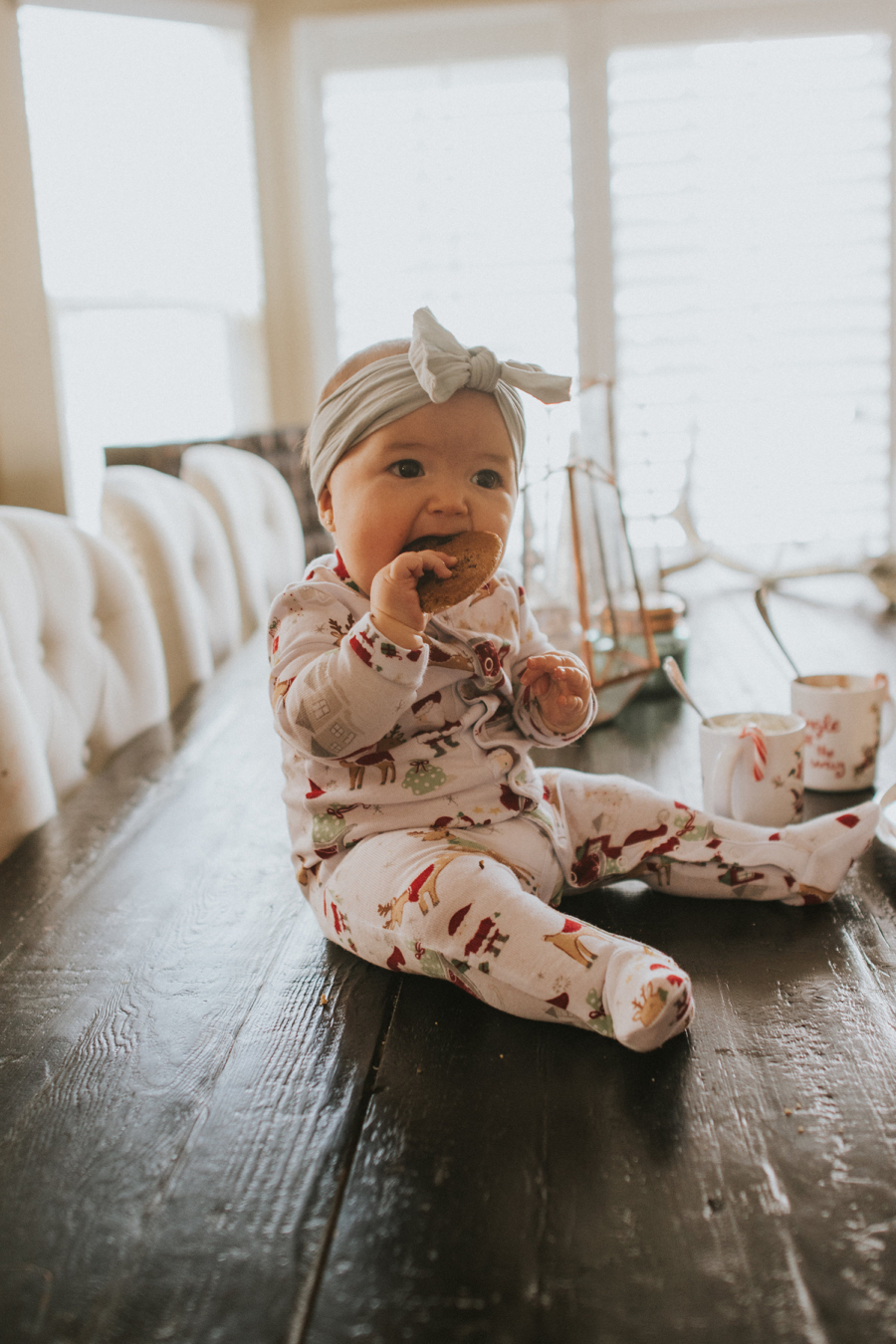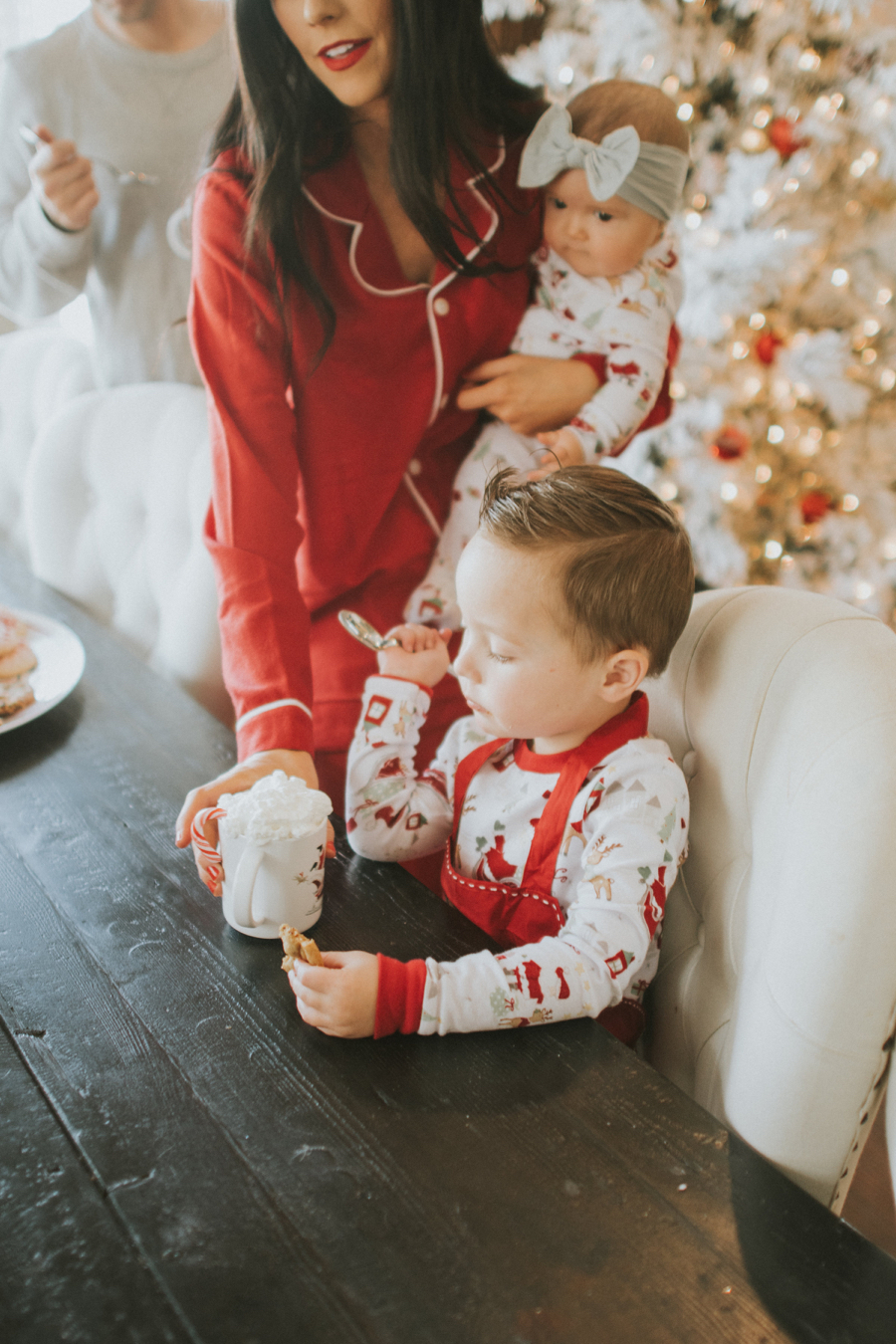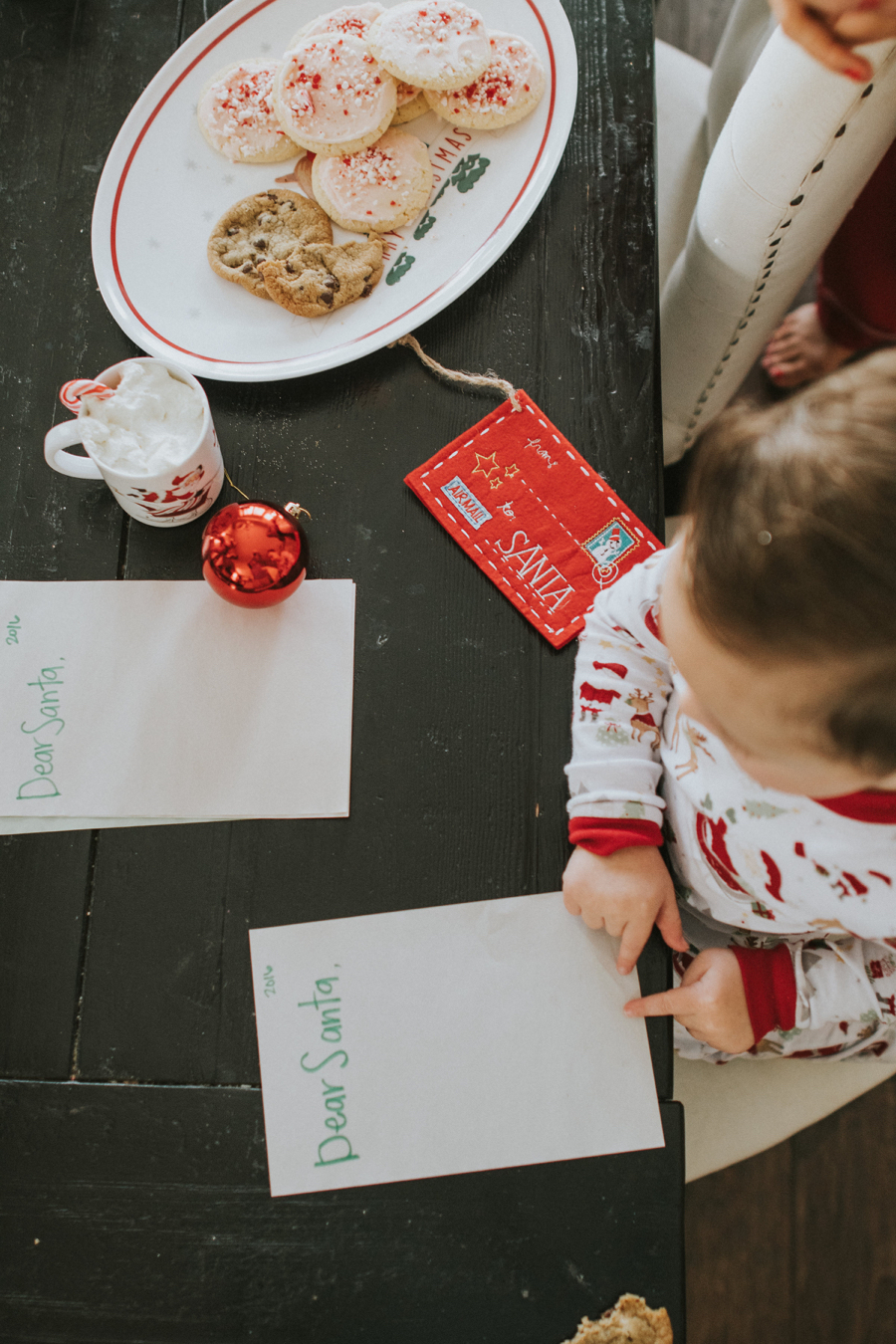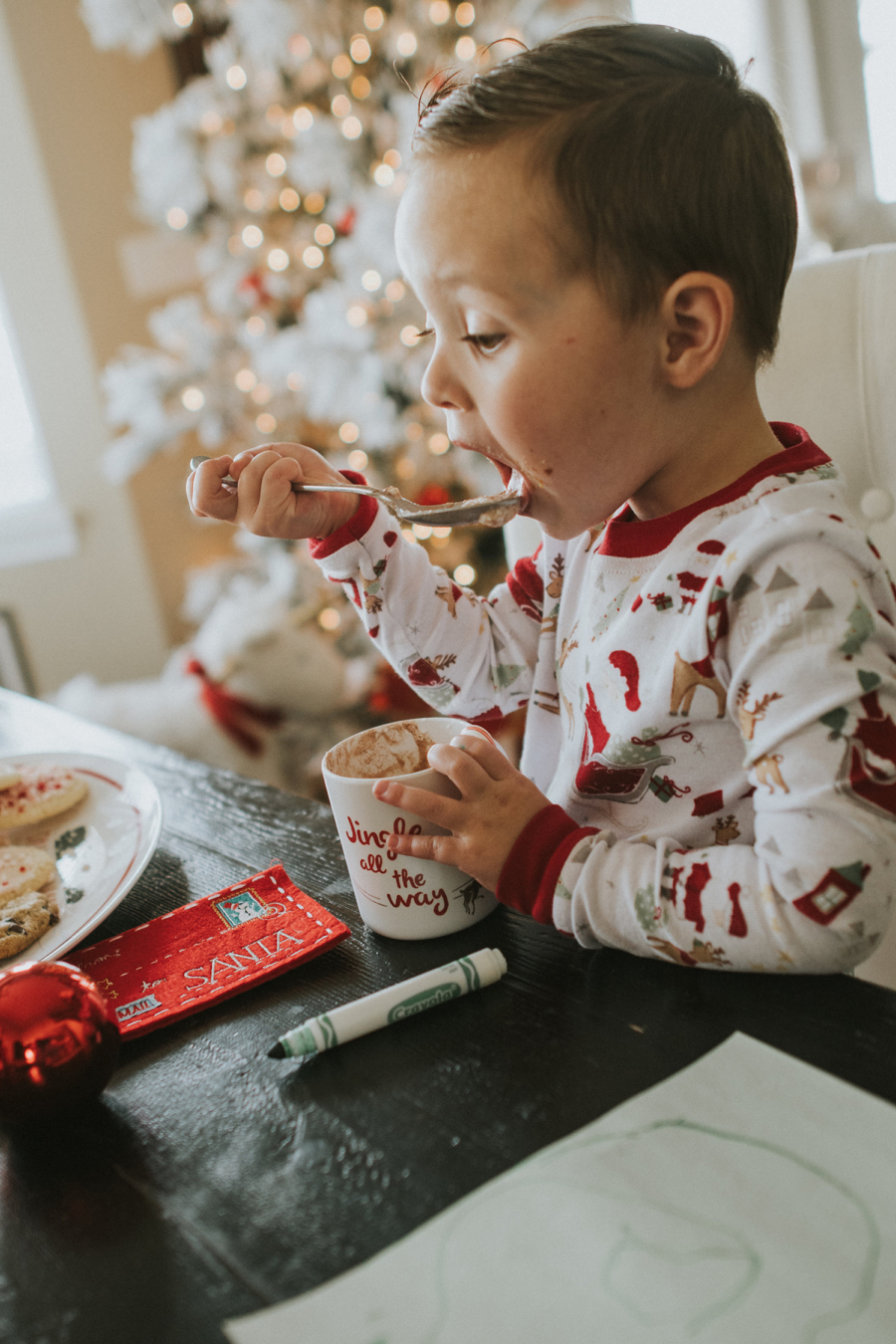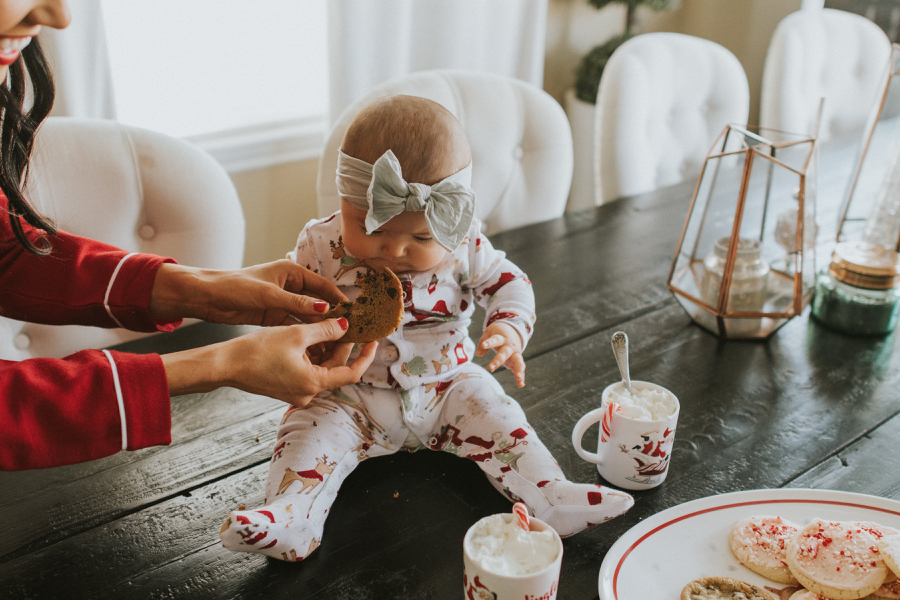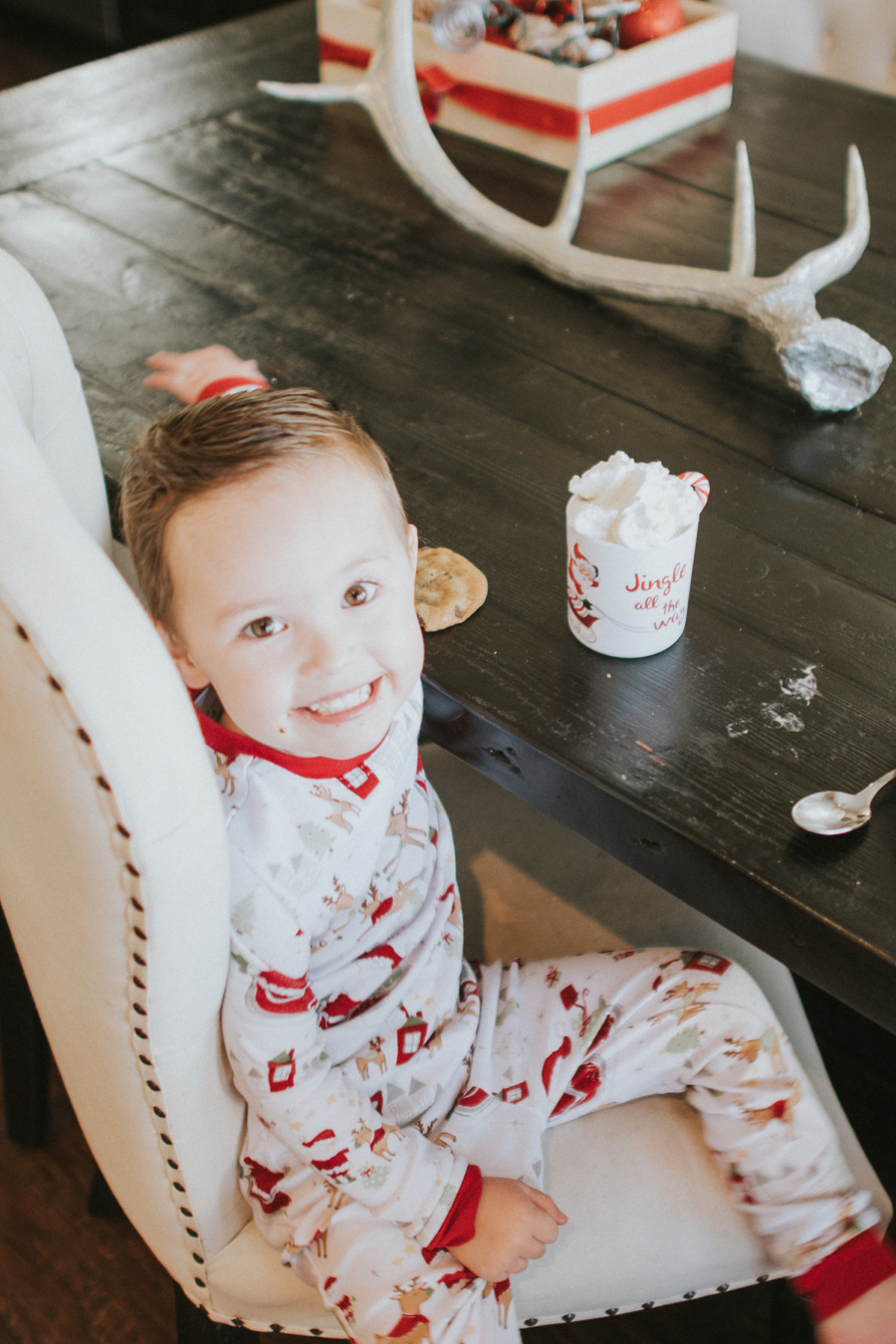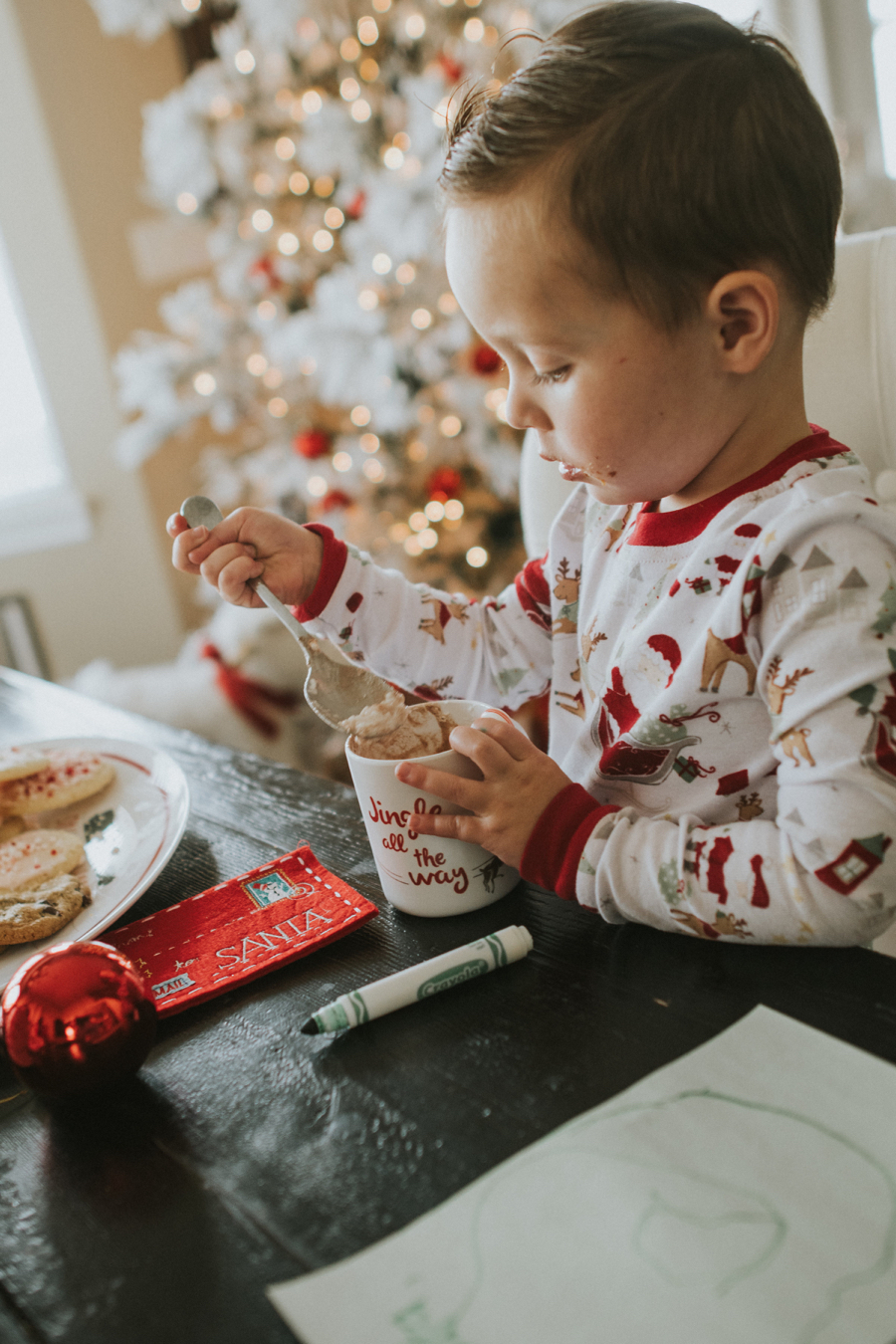 ---
I'm so excited to bring you guys on of my favorite Christmas posts of all time! But, before I do that I want to share with you guys some of our favorite recipes! I have added our favorite Hot Chocolate & recipe for Soft Chocolate Chunk Cookies! These two items are a must during the holidays and I'm excited to share them with you guys! The Williams Sonoma Hot Chocolate Mixes + Marshmallows also make for THE best gifts! Whether you're going to a party and need a hostess gift or if you just want to spend the chocolate love, it's a winner! The mugs and platters are all from Pottery Barn Kids and Mason is just obsessed with it! He loves using his "Santa Cup" all year round!
---
Creamy Hot Chocolate + Marshmallows
Whole Milk
Heavy Whipped Cream
Candy Cane to top it off
SHOP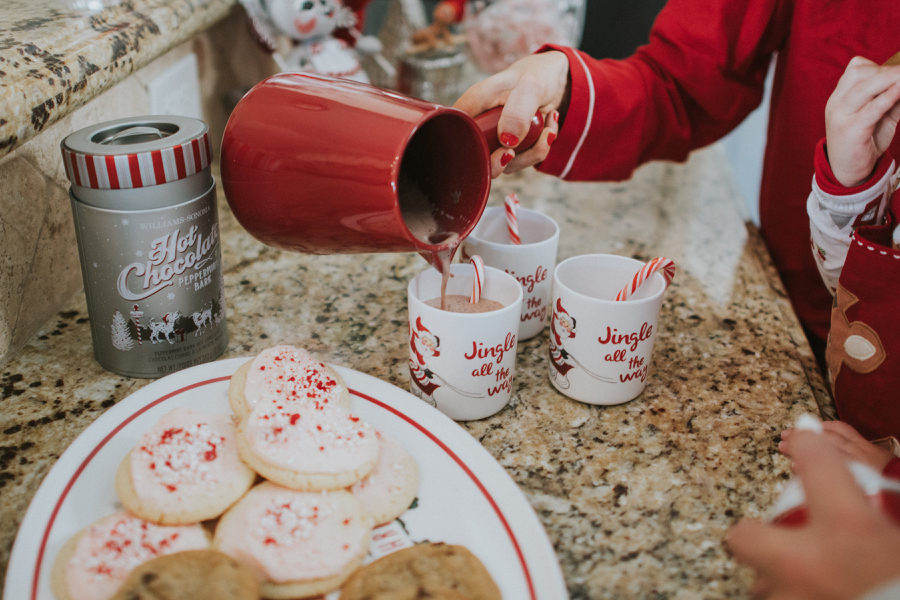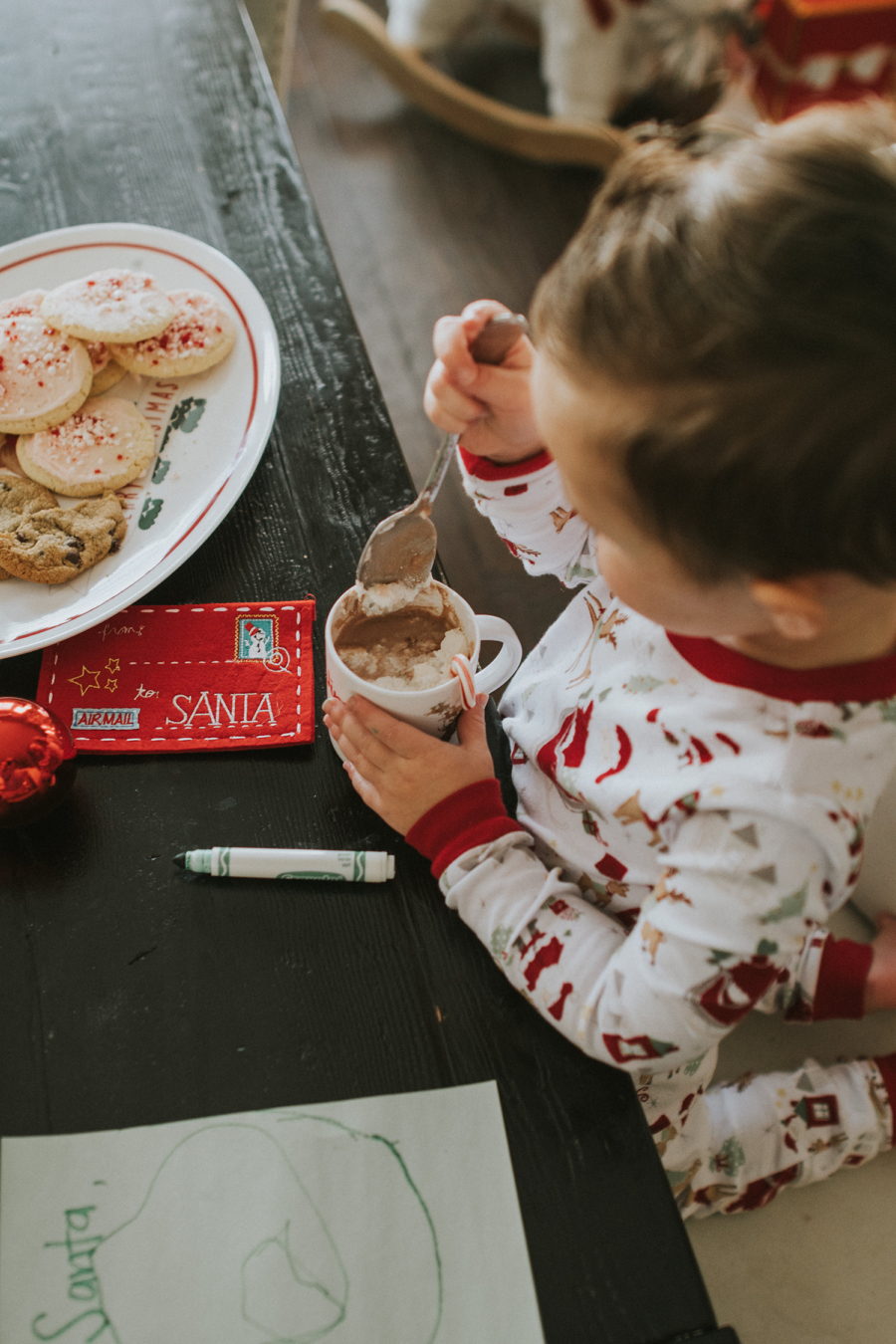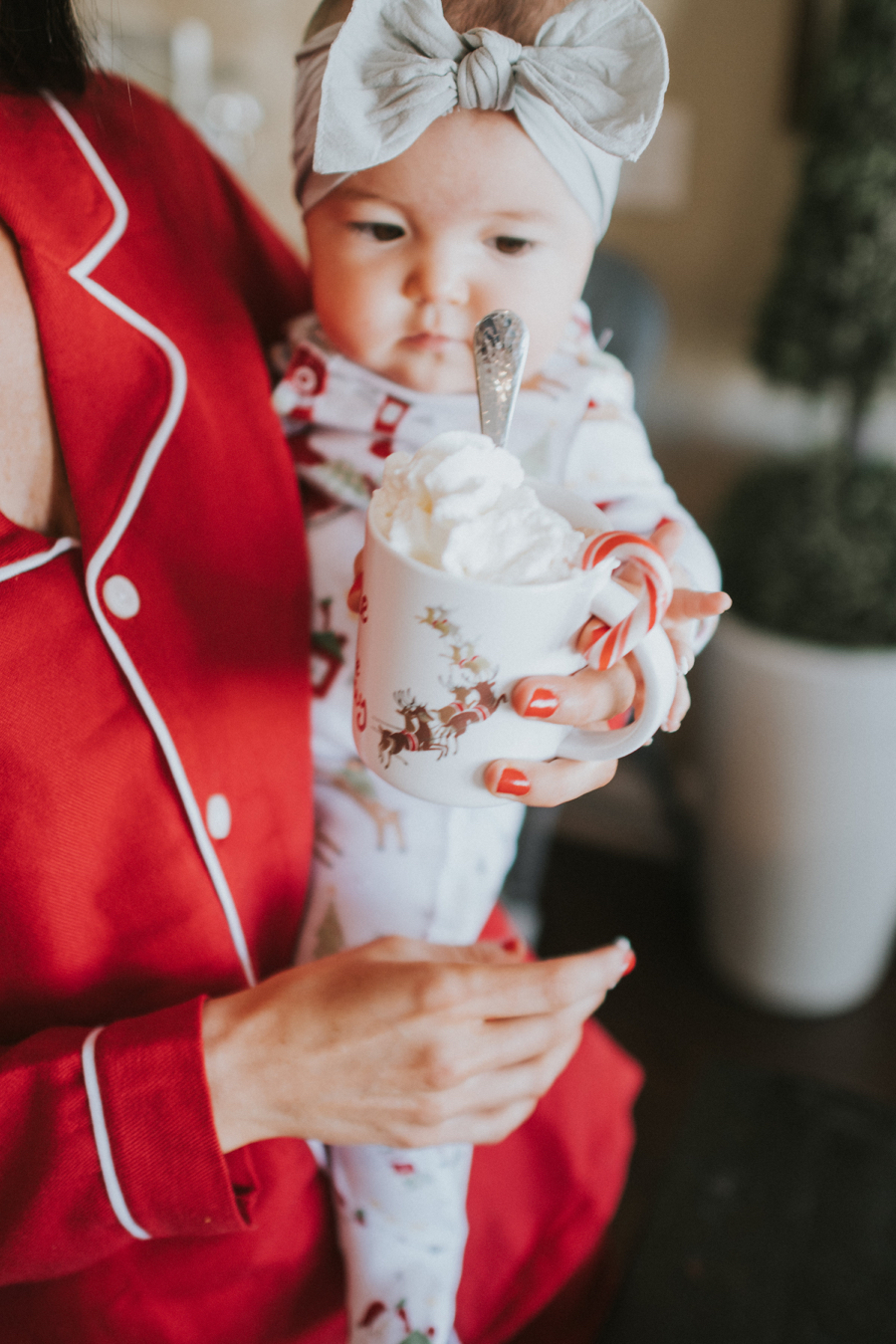 ---
Momma's Secret Soft Chocolate Chip Cookies
We LOVE cookies! Our favorite are the classic Chocolate Chip! I love making these because they are so easy and simple, I could make them in my sleep! Also, they are great to make ahead and freeze! I make them roll them in the appropriate size balls and freeze them. So when we need to bake some we already have some on hand but they are still homemade! You can keep the dough in the fridge for a week or keep them in the freeze for 2 months. I have listed the directions and ingredients below.
---
DIRECTIONS:
PREHEAT: Oven to 375° F.
MIX: flour, baking soda and salt in small bowl. Beat butter, granulated sugar, brown sugar and vanilla extract in large mixer bowl until creamy. Add eggs, one at a time, beating well after each addition. Gradually beat in flour mixture. Stir in morsels and nuts. Use a cookie baller to have like size balls on a ungreased ungreased baking sheet.
BAKE: for 9 to 11 minutes or until golden brown. Cool on baking sheets for 2 minutes; remove to wire racks to cool completely.
HIGH ALTITUDE BAKING: Increase flour to 2 ½ cups or 2 ¾
INGREDIENTS:
            2 1/4 cups all-purpose flour (I add an extra ¼- ½ cup)
            1 teaspoon baking soda
            1 teaspoon salt
            1 cup (2 sticks) butter, softened
            3/4 cup granulated sugar
            3/4 cup packed brown sugar (I add a little extra, who doesn't love brown sugar?)
            1 teaspoon vanilla extract
            2 large eggs
            2 cups (12-oz. pkg.) Chocolate Chips or Chunks
            Pinch of Cinnamon
---
SHOP

SHOP THE PHOTOS

---