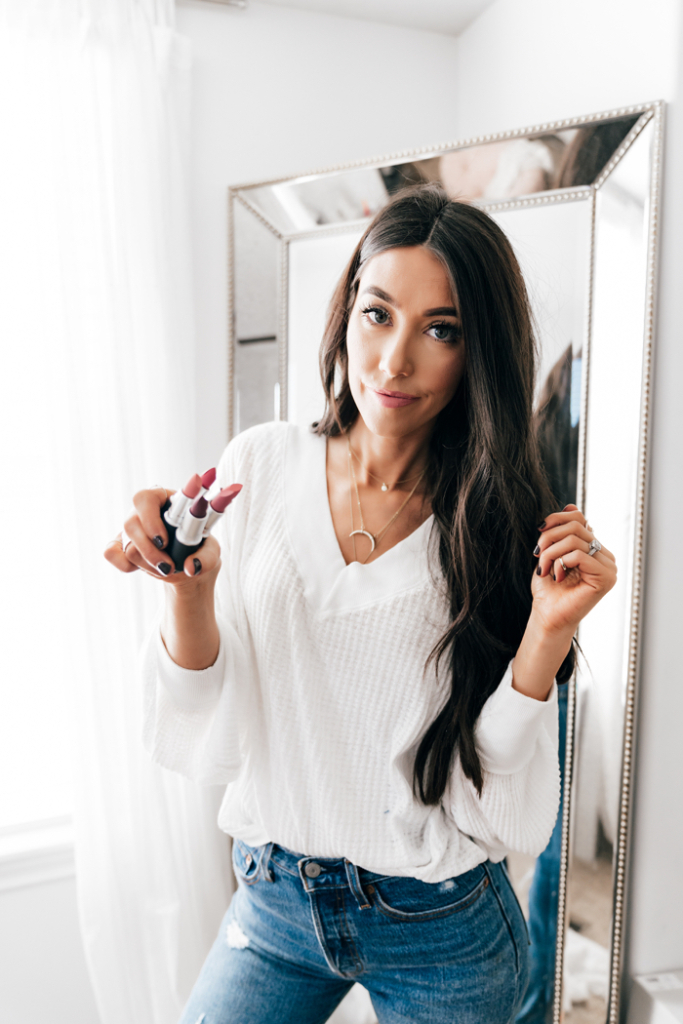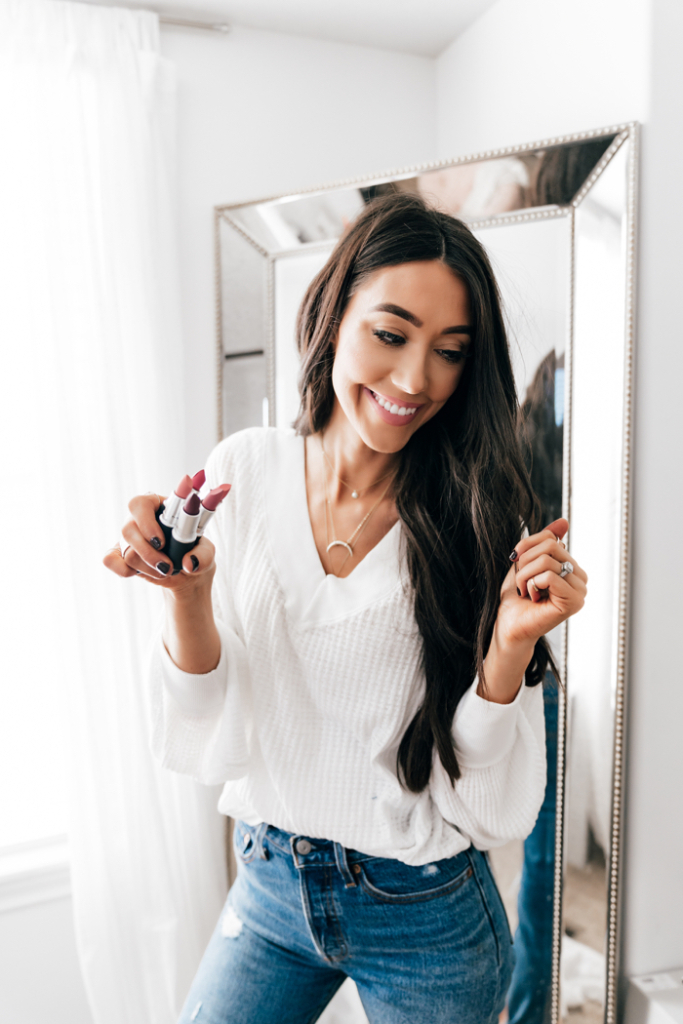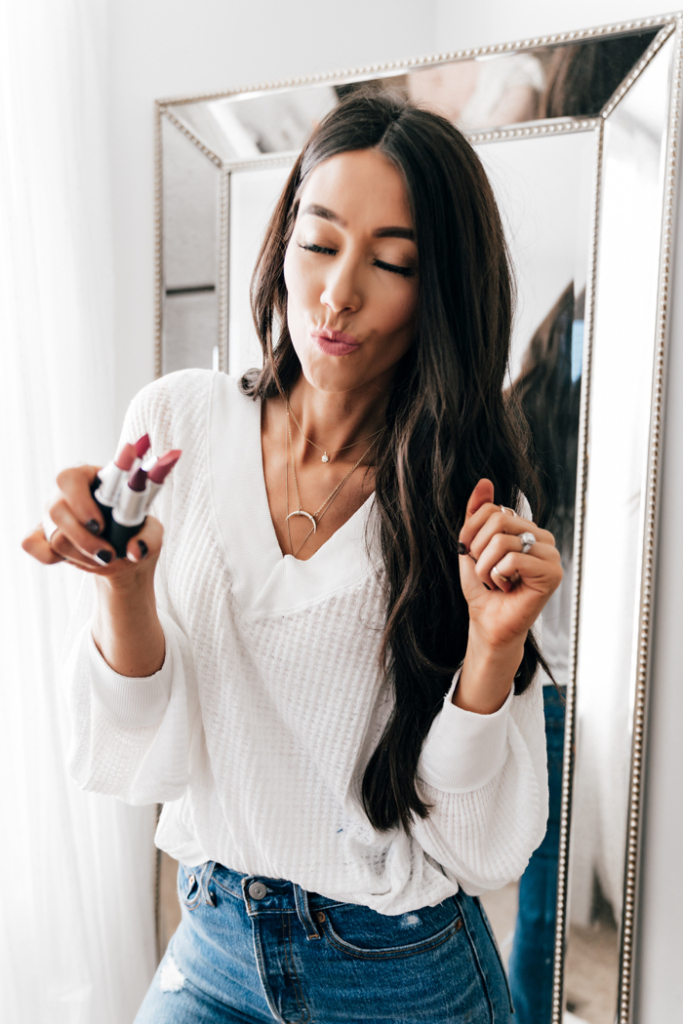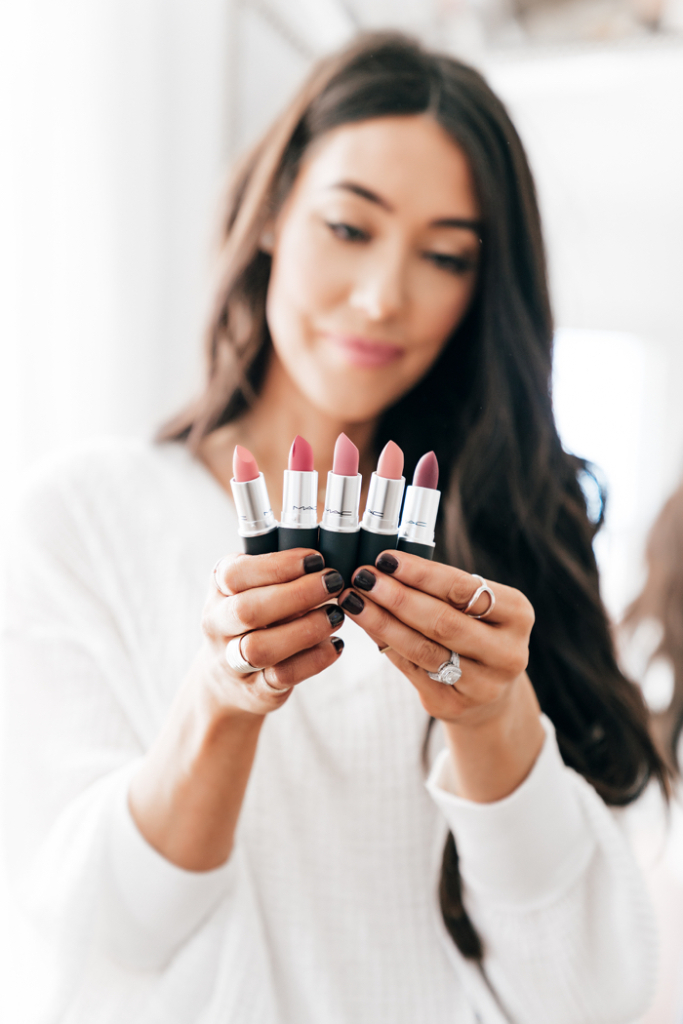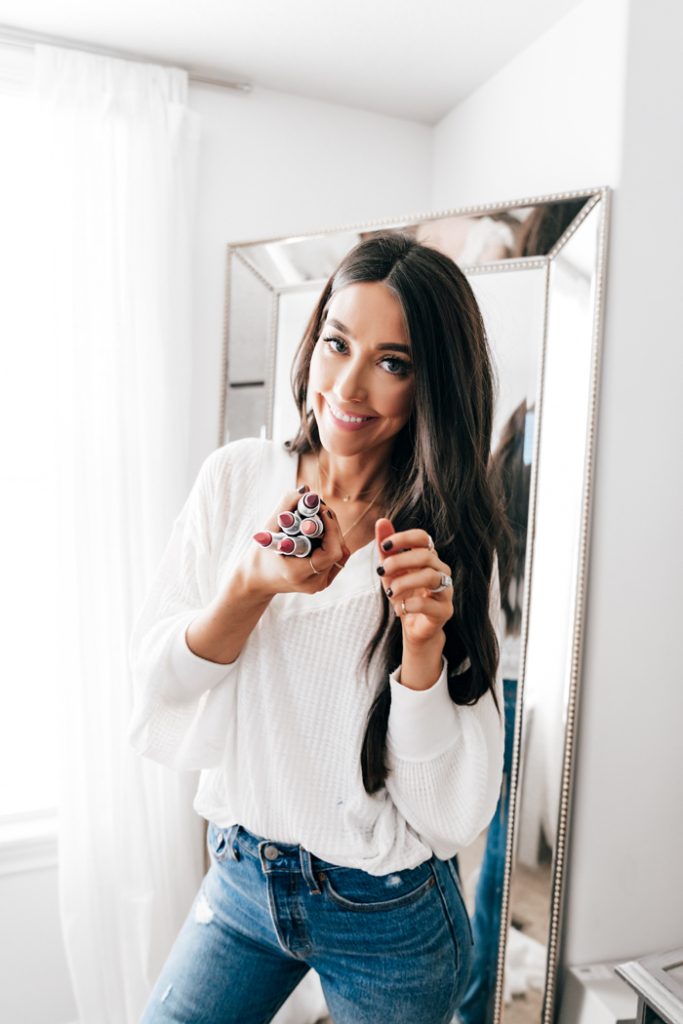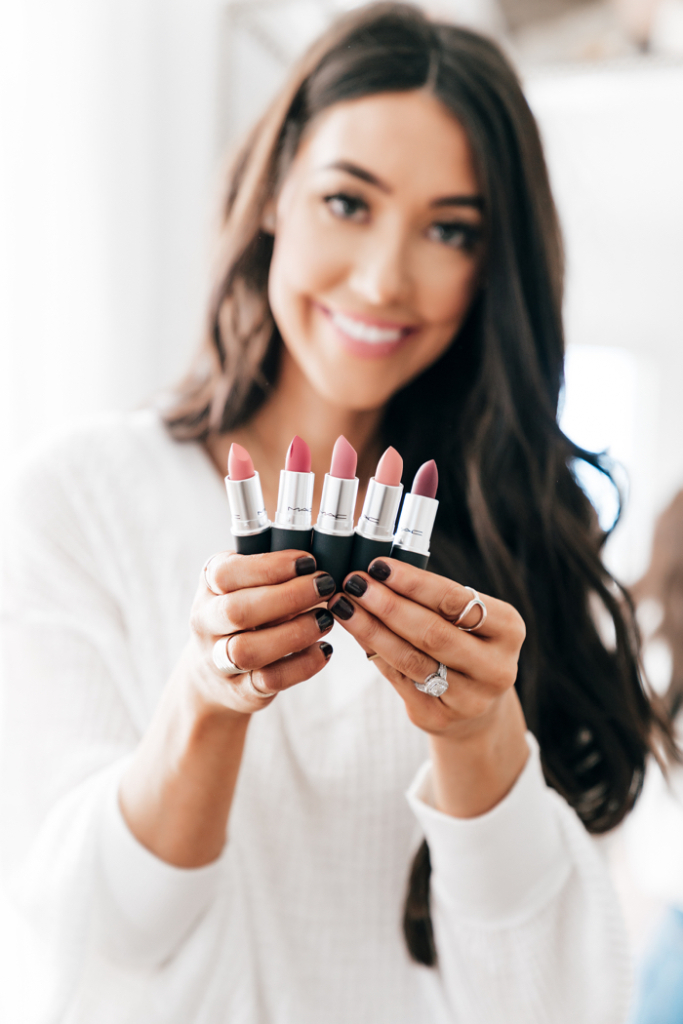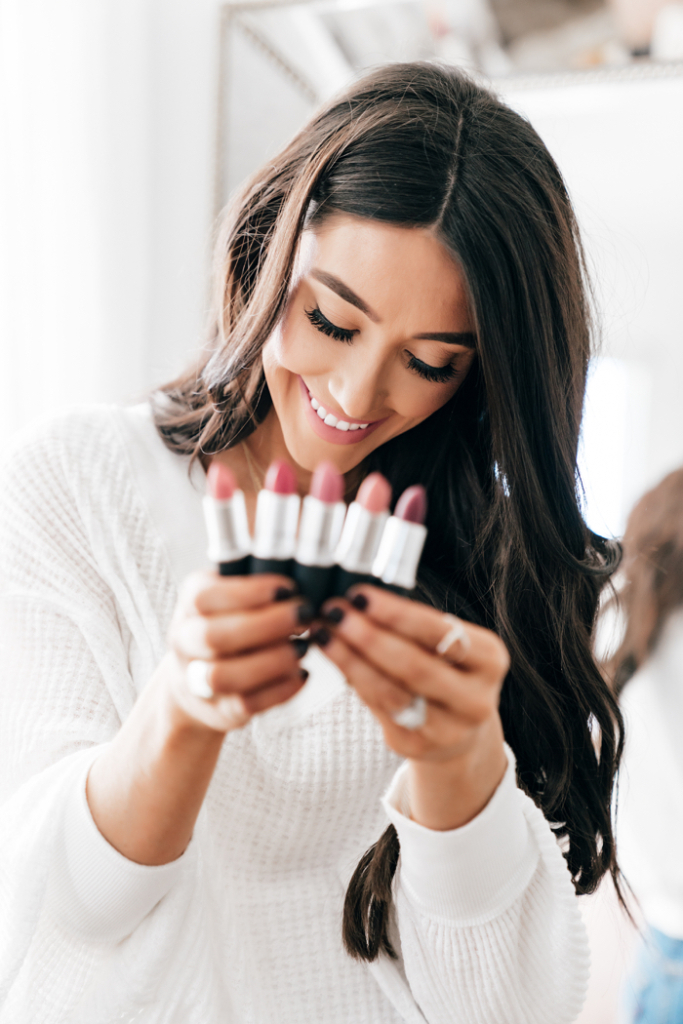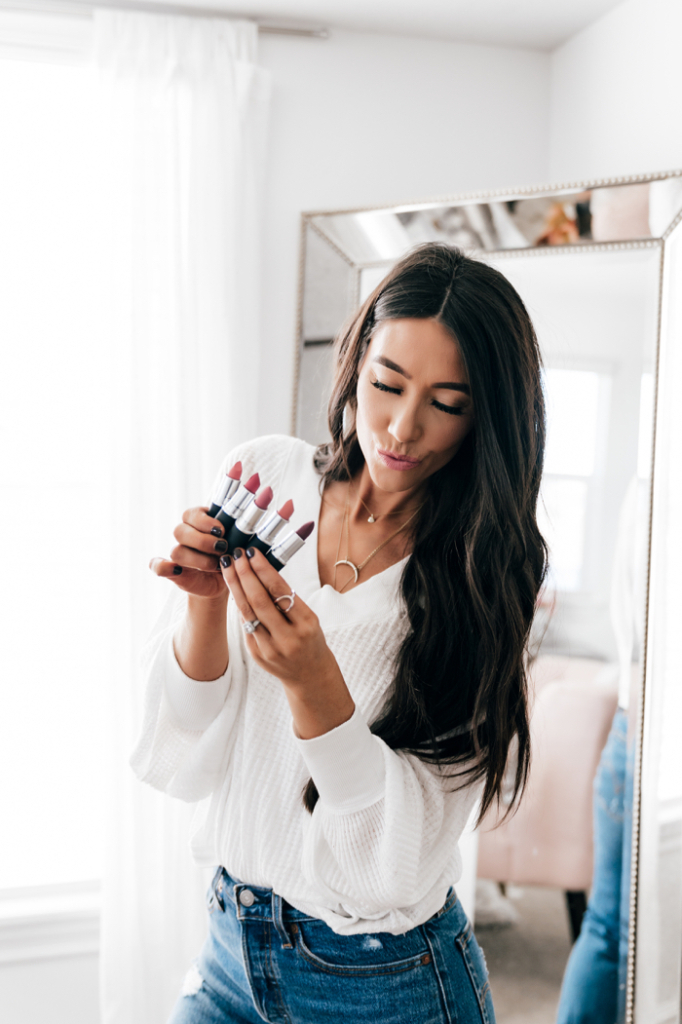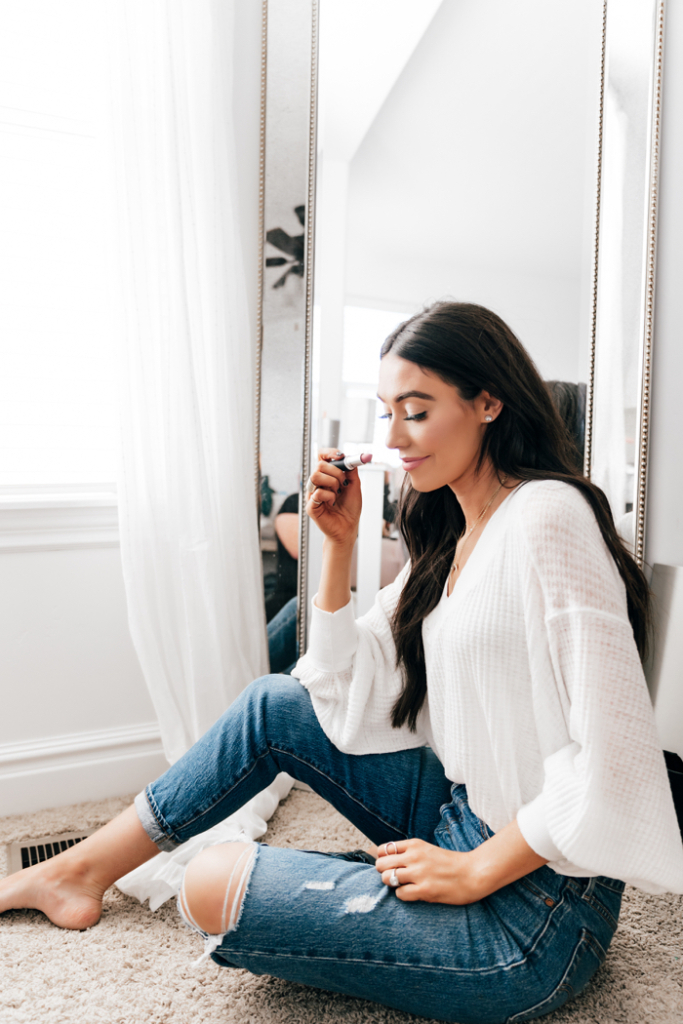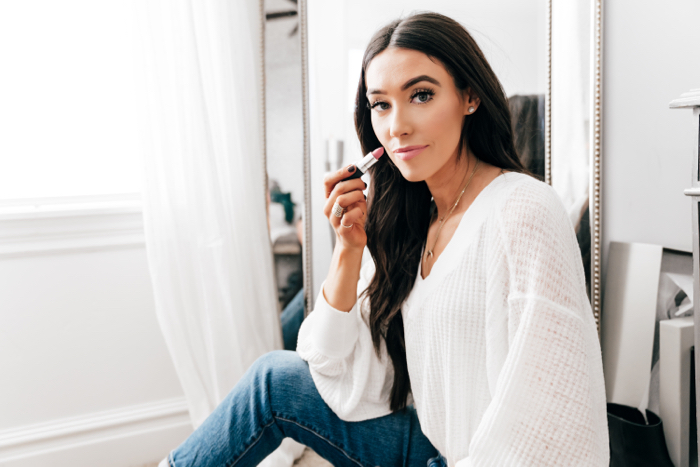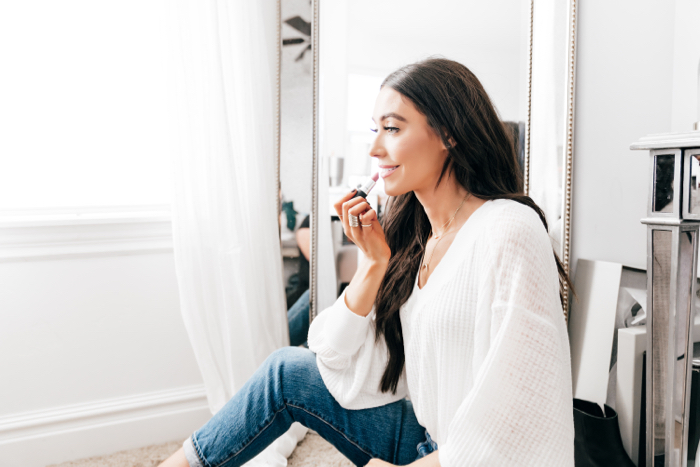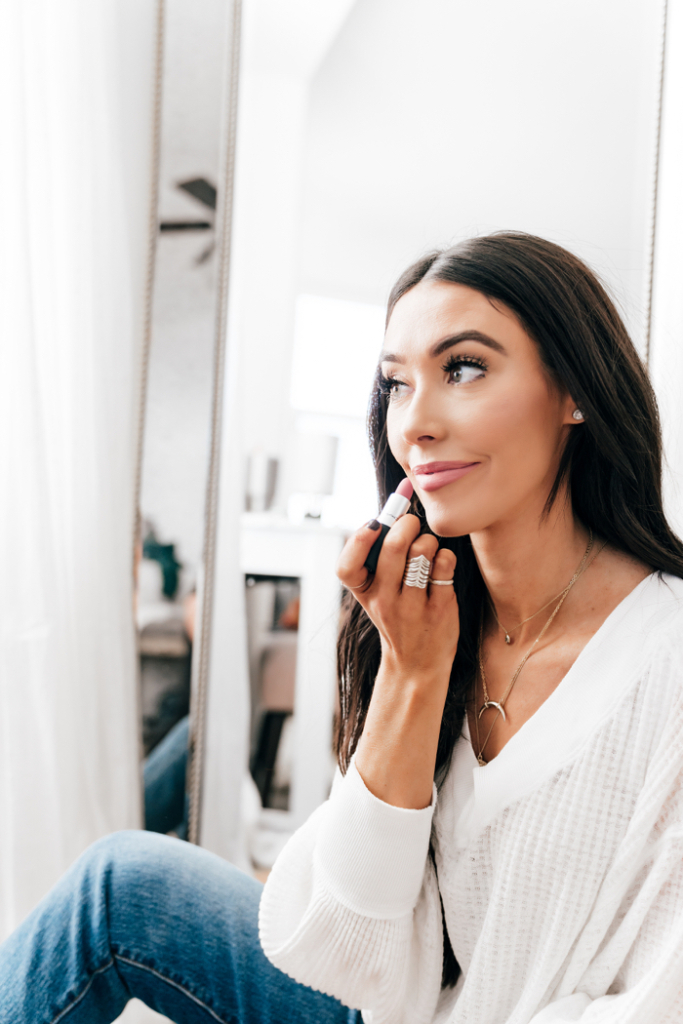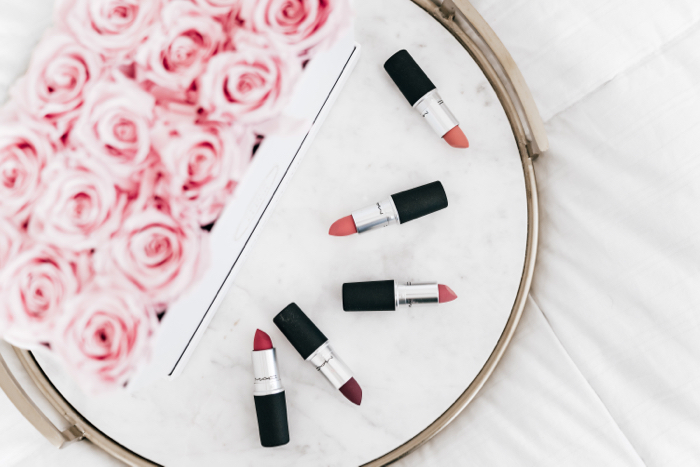 There are a few things in this world I can't live without. My family, friends, Diet Coke and lipstick… Ok, ok that might be a little dramatic but it's a bit true! Since I was a little girl, I loved lipstick. I would constantly go and steal my moms from her room and just love to smear it all over. My mom, needless to say, was not as amused as I was. Being a working mom, I am constantly on the go, running here and there just trying to keep up with life. I really love great products and being able to use them daily and KNOW that they will do what I need them to do. I'm also a creature of habit, I like what I like and I don't really see the need to change things up all the time. Nor do I have the time in the day to be able to try tons of new products and "hope" they work! I'm all about finding reliable, goods that I can't live without.
With that being said, let me tell you about one beauty product that always strikes a home run for me. Mac Lipstick. About 90% of my lipstick collection is Mac Lipstick. I love the formula, texture and color varieties. So, you can imagine my excitement when I found out that they were coming out with a new lipstick. Not just new colors, a brand new formulated lipstick. Mic drop. It is called Powder Kiss and it's what all my beauty dreams have been made of! It is a moisturizing lipstick that has a soft, matte finish! It's amazing, wonderful and all things in between. It's the classic Mac lipstick, just reinvented. Just simply amazing. I grabbed all mine at Bloomingdales to make sure I could get the colors I wanted! Honestly, I feel that Mac lipsticks are priced so well for the quality you get!
I'm a girl on the go who doesn't want to look like the go got her. What I mean by this is that I want to look put together even though my I'm constantly moving in a million directions. I like to look put together because, in a way, it makes me feel like I have it together. It is not a vain idea, it simply makes ME feel better and helps me conquer my busy days. Guys, being a mom of two wild little perfect angels and working full time is a real challenge/blessing all in one. So yes, throwing on my favorite lipstick helps me feel really good. I can look in the mirror knowing that my day might not be going all that well, but my lipstick looks unreal so that really gives me a boost in my day. It's not really the lipstick itself that makes me feel good. It's how I feel when I wear it!
Every girl has their comfort zone beauty items, you need to add this to yours. You're going to wonder how you ever lived without it! Thank you so much, Bloomingdales for sponsoring this post. All the ideas and thoughts were my own.#MACPowderKiss