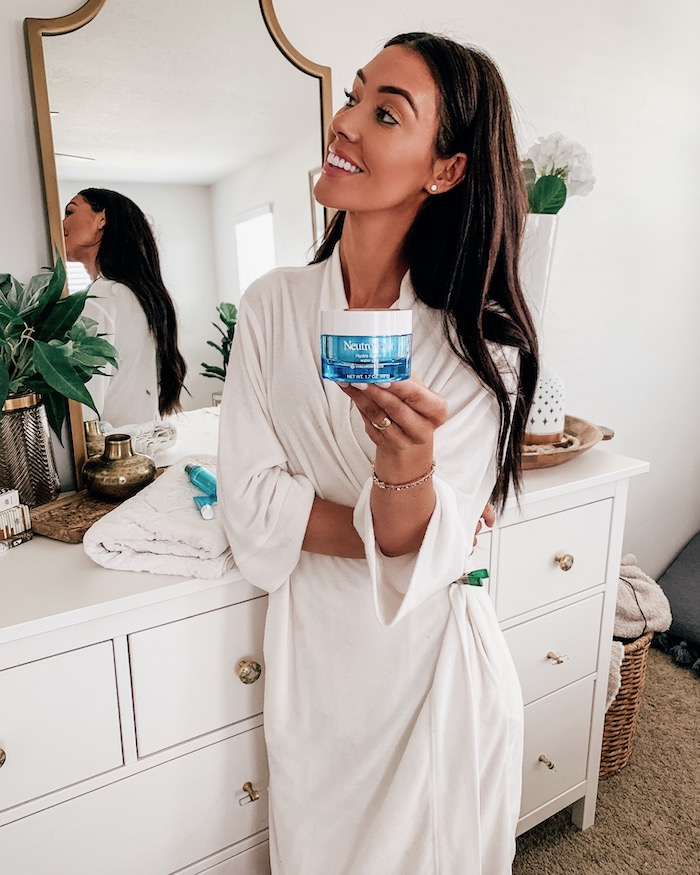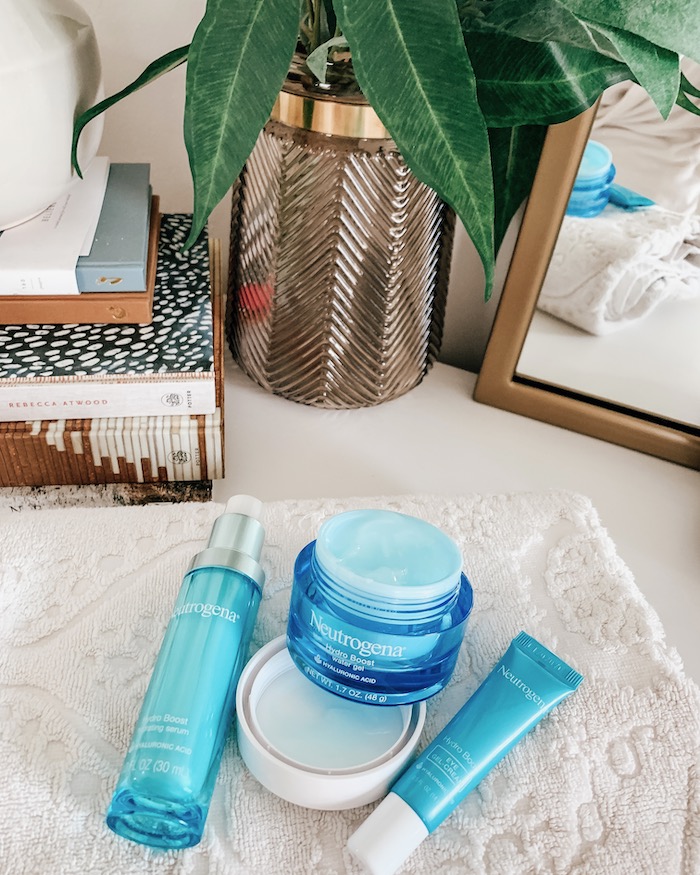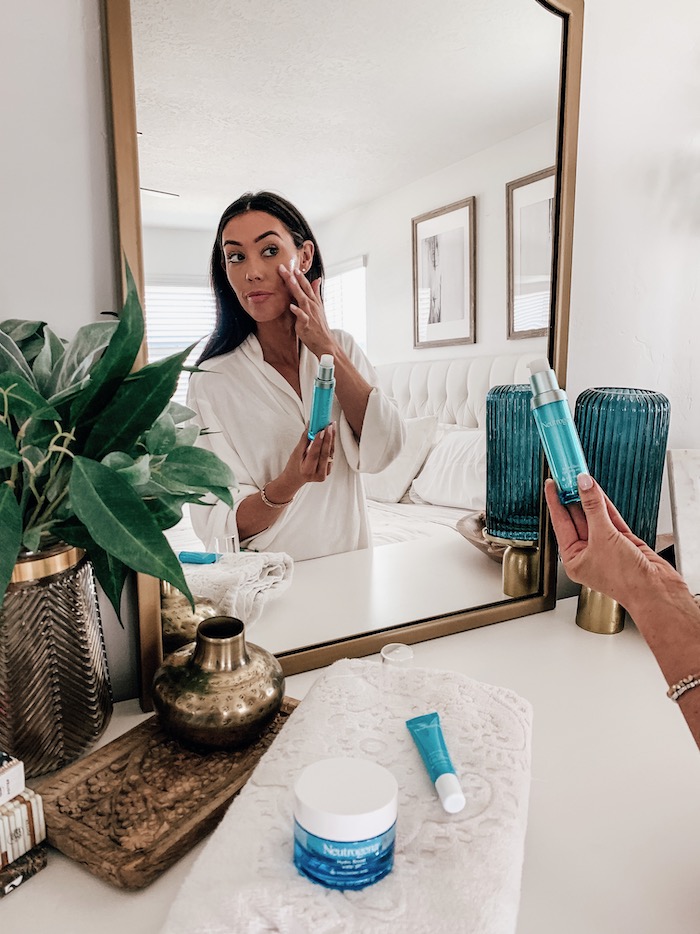 Anyone else been binge watching episodes of FRIENDS lately to get some extra laughs out of this year?! It's one of my guilty pleasures after the kids go to bed to turn it on and just unwind a little bit. You guys also know I love some quality me time, but I also love "me time" that makes me feel productive as well. Taking good care of my skin gives me just that. With the change of seasons my skin will often go a little haywire – especially with cooler months on the horizon that means dry skin needing some TLC.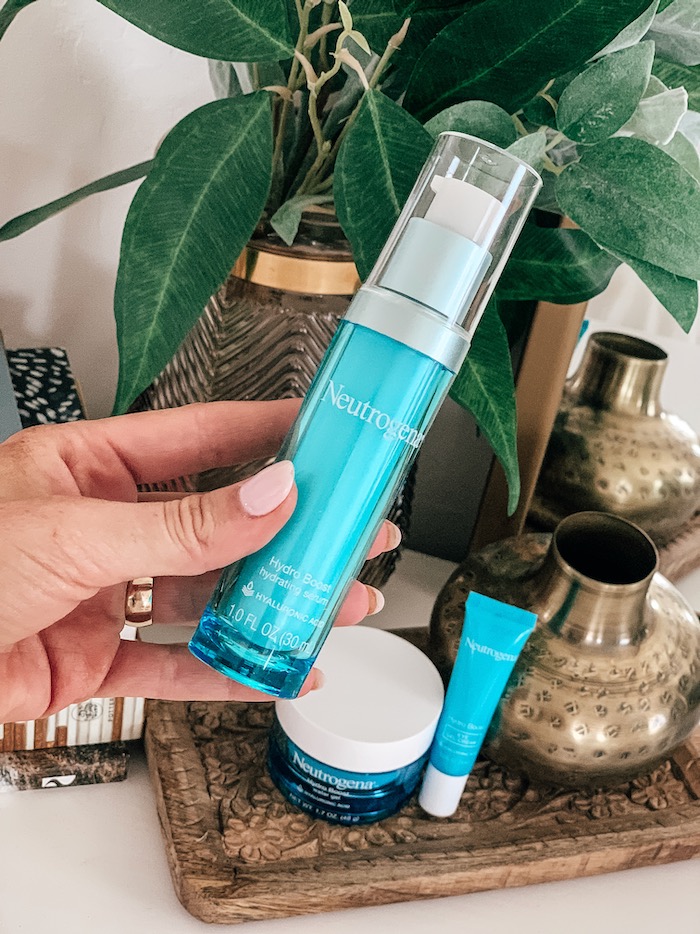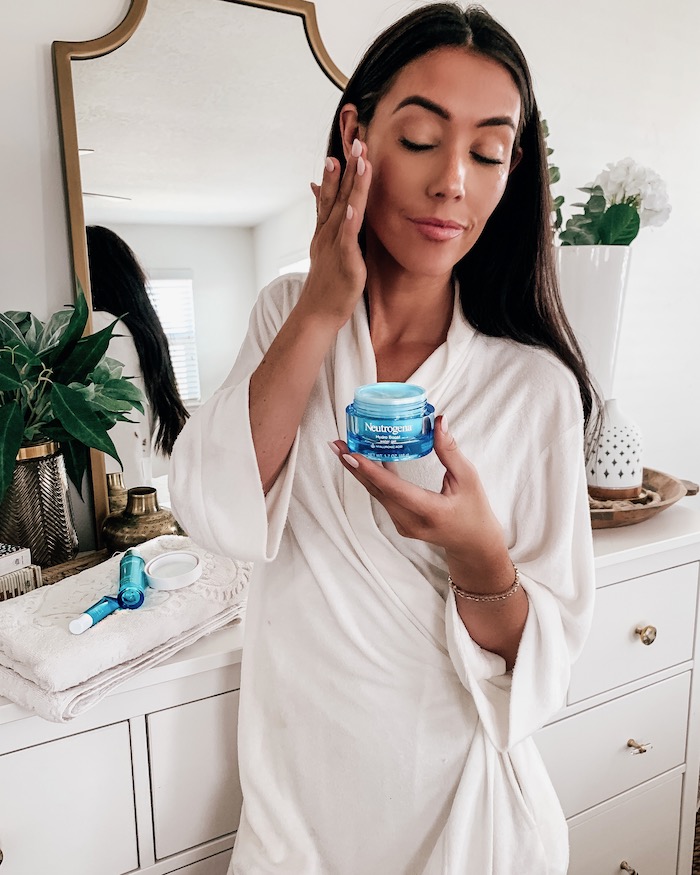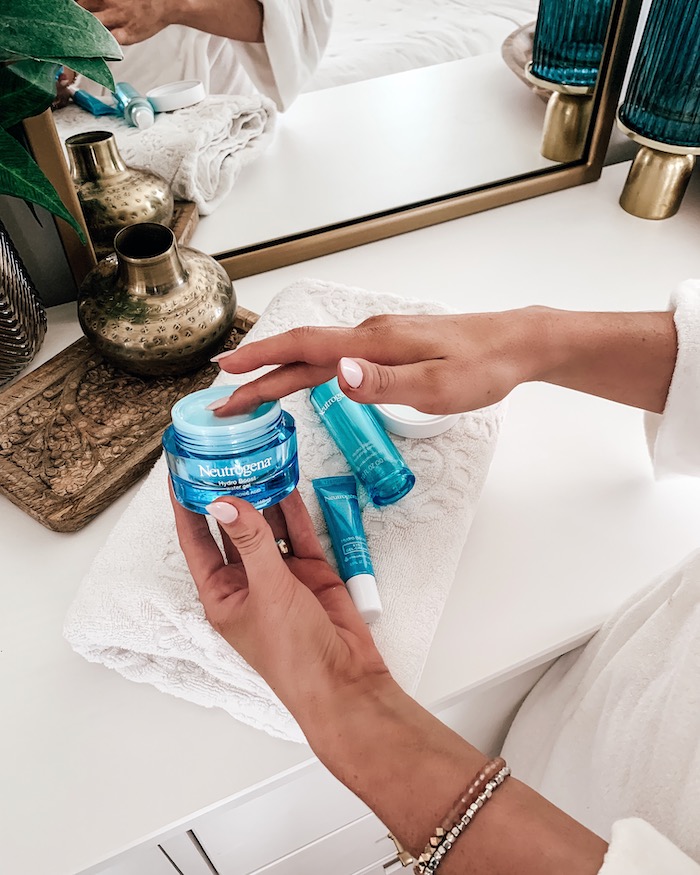 I'm so excited because I have been using Neutrogena Hydro Boost Collection for a few weeks now and am a huge fan! I grabbed mine in our weekly Walmart Pickup order and I'm so glad I did. Not only is is affordable, but it's effective! The entire Hydro Boost Collection has Hyaluronic Acid in it that attract moisture and locks it in, resulting in more supple and smooth skin. It instantly hydrates deep within your skin's surface. It is also super charged with antioxidants which are so nourishing for the skin.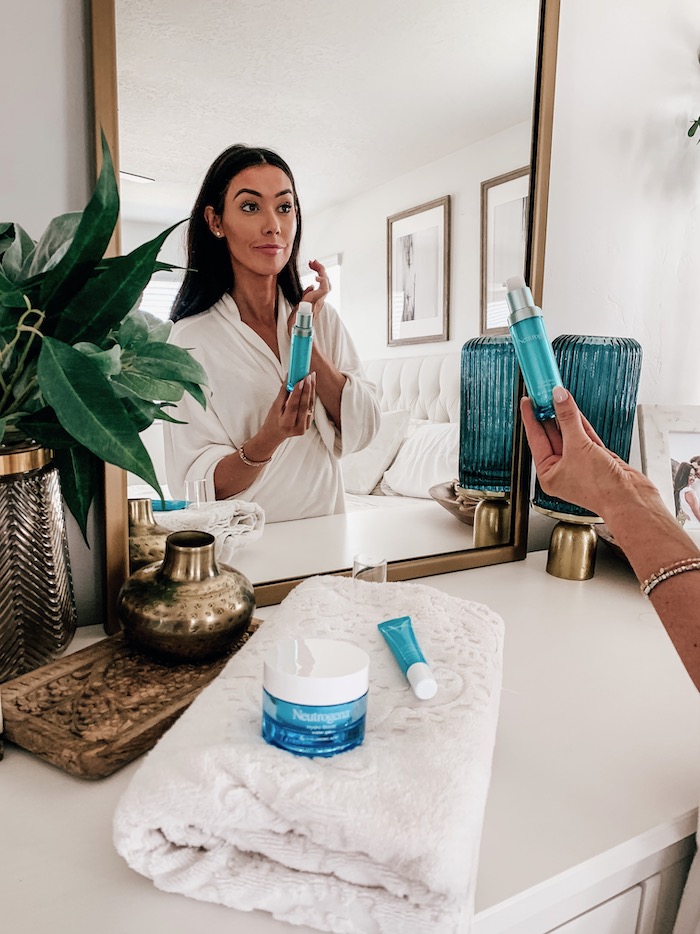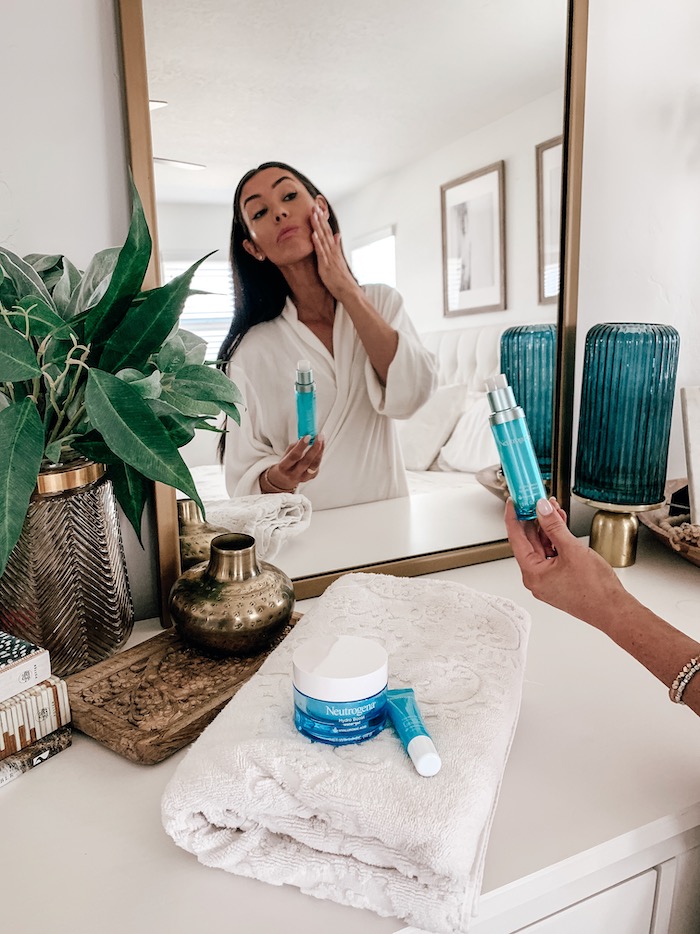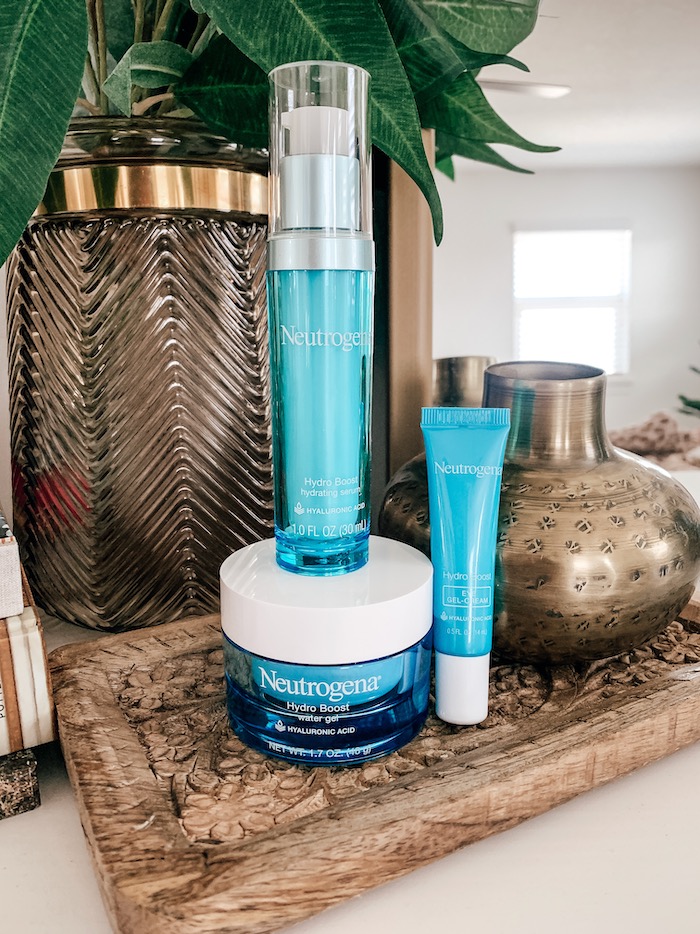 I have noticed the biggest difference and feel like I have a subtle glow to my skin that I'm loving. I have been able to see such a difference in my complexion and had so many compliments on how "glowy" I look! I swear it's because of these new products! They give me that instant quench in the skin and bounce back texture I always want.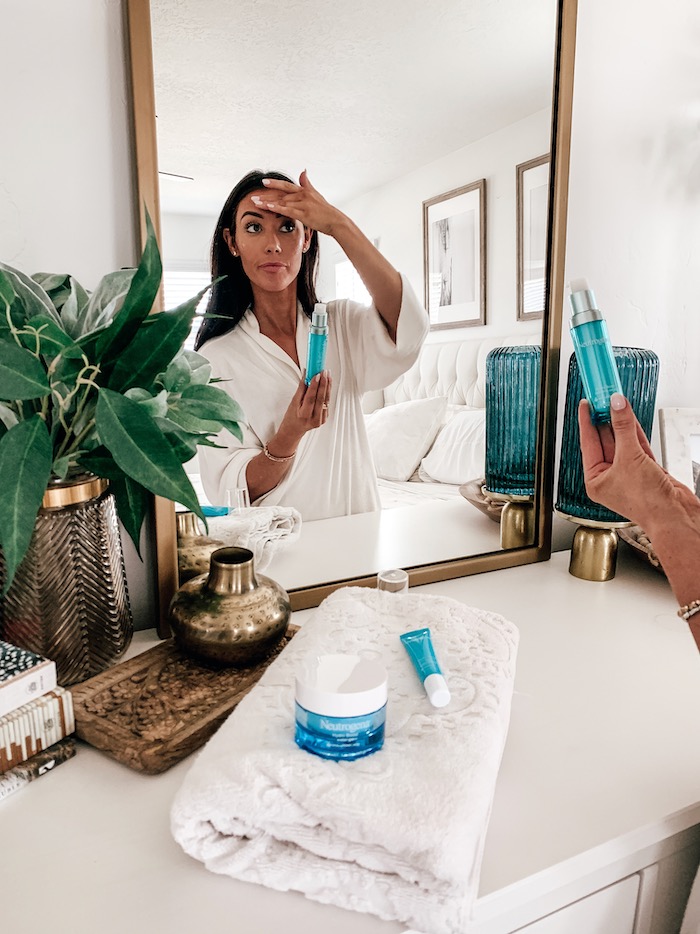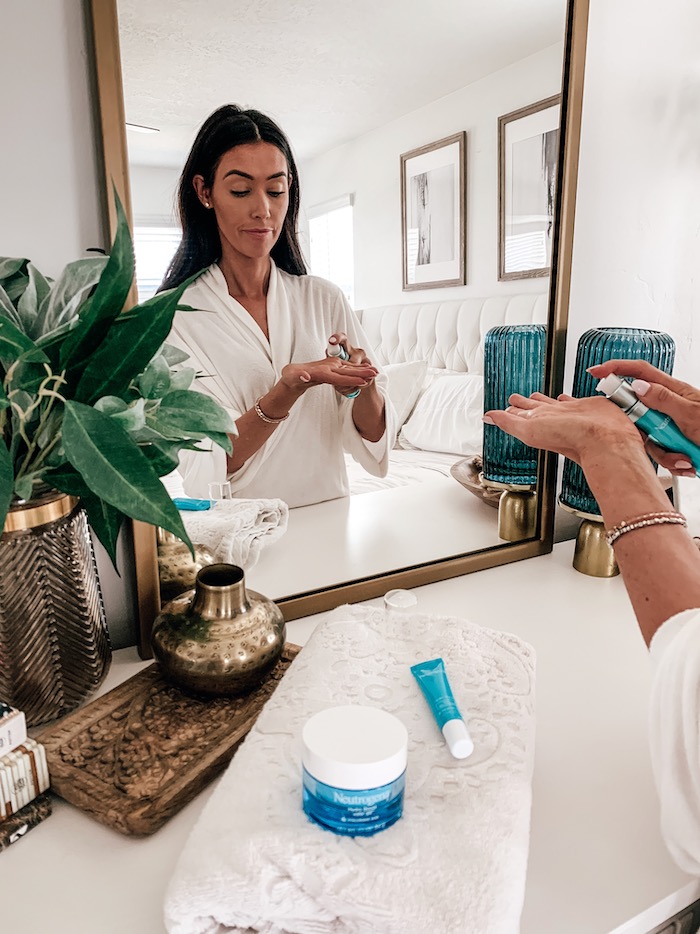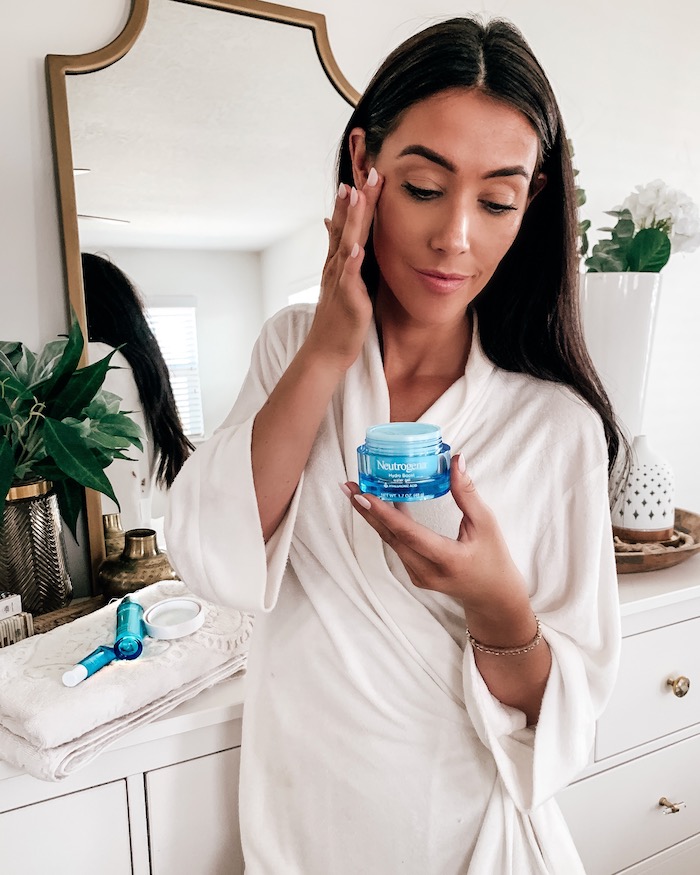 My routine is easy and simple but boy does it pack a punch! So I wash my face, pat dry, and start with the
Hydro Boost Eye Gel-cream
around my eyes. I especially like the Hydro Boost Eye Gel-cream the most because it's so gentle on the delicate skin by the eyes. It leaves the skin around my eyes feeling smooth and soft. Next, I go in with my
Hydro Boost Hydrating Serum
that boosts hydration for smooth skin all day and night. Last, but certainly not least, I finish with the
Hydro Boost Water Gel
that instantly quenches my skin and locks in all the goodness. I also love wearing this gel oil-free moisturizer alone as a good velvety primer before my make up.
I can't say enough good things about this product line, especially for the colder months ahead! Add it to your Walmart order and thank me later!
This post is sponsored by Neutrogena, but as always, all opinion are my own.