I don't know about your family, but our family loves the holidays, especially the fall season and Halloween! My kids have grown up doing all the fun, family traditions. Every year, we look forward to these fall family traditions! We always make a "fall bucket list" for the kiddos. It's such a fun and  exciting way to be interactive with the kiddos and look forward to weekends.
Halloween PJs
One of my personal favorites is buying the kids holiday PJs every year! My kids look forward to getting new Halloween jammies and reading their favorite Halloween books! This year, we all did the cutest, matching mummy jammies!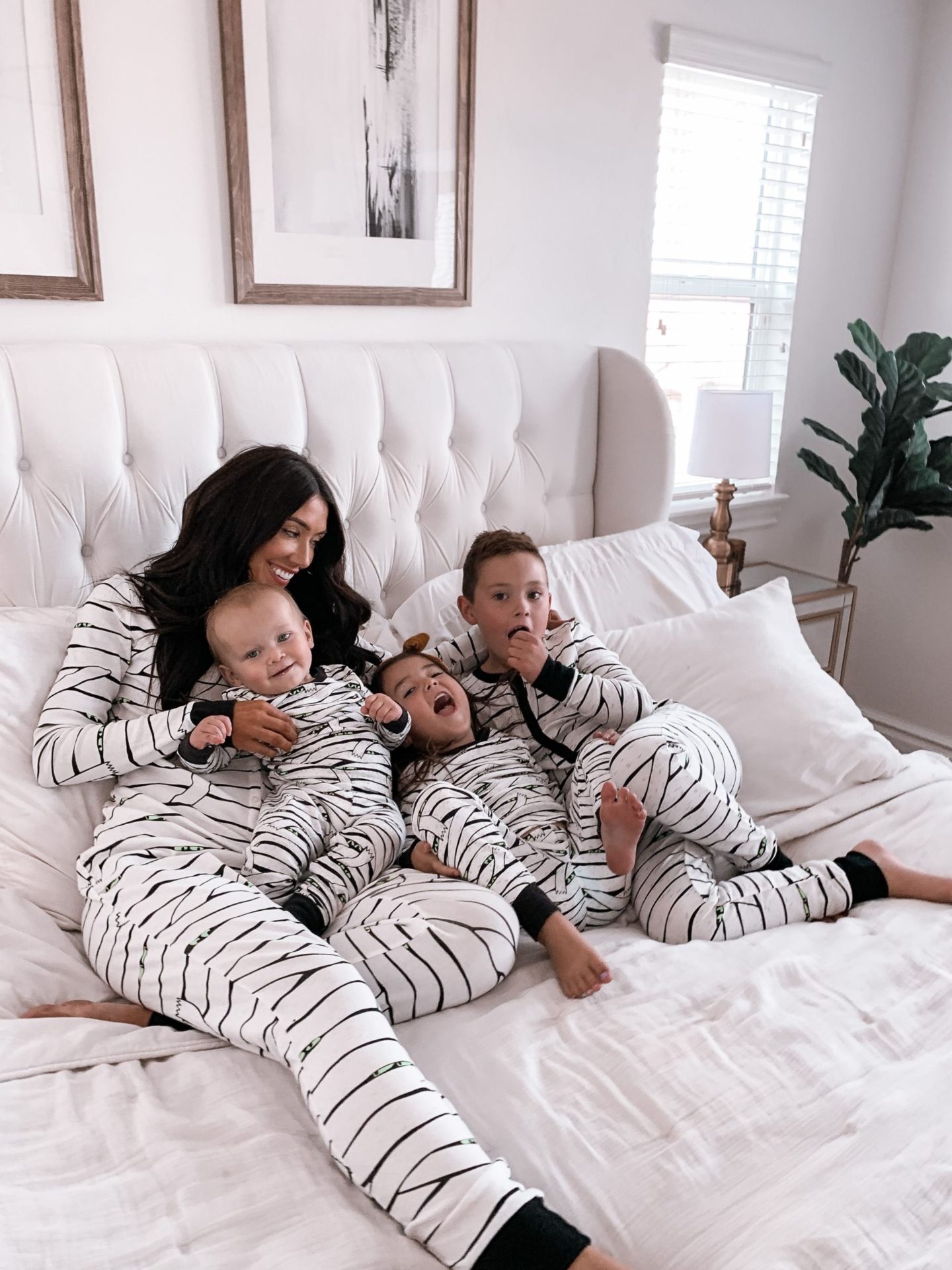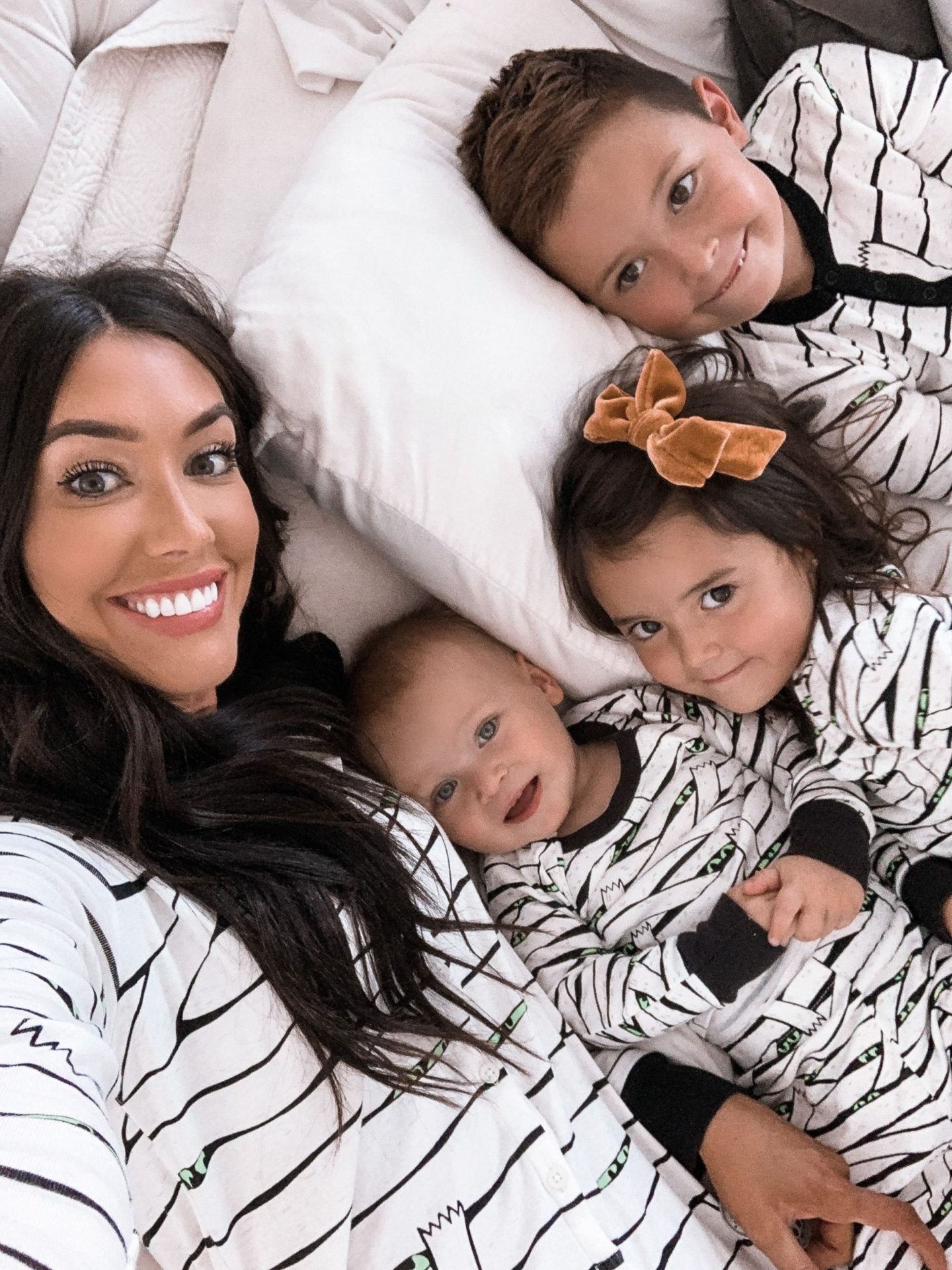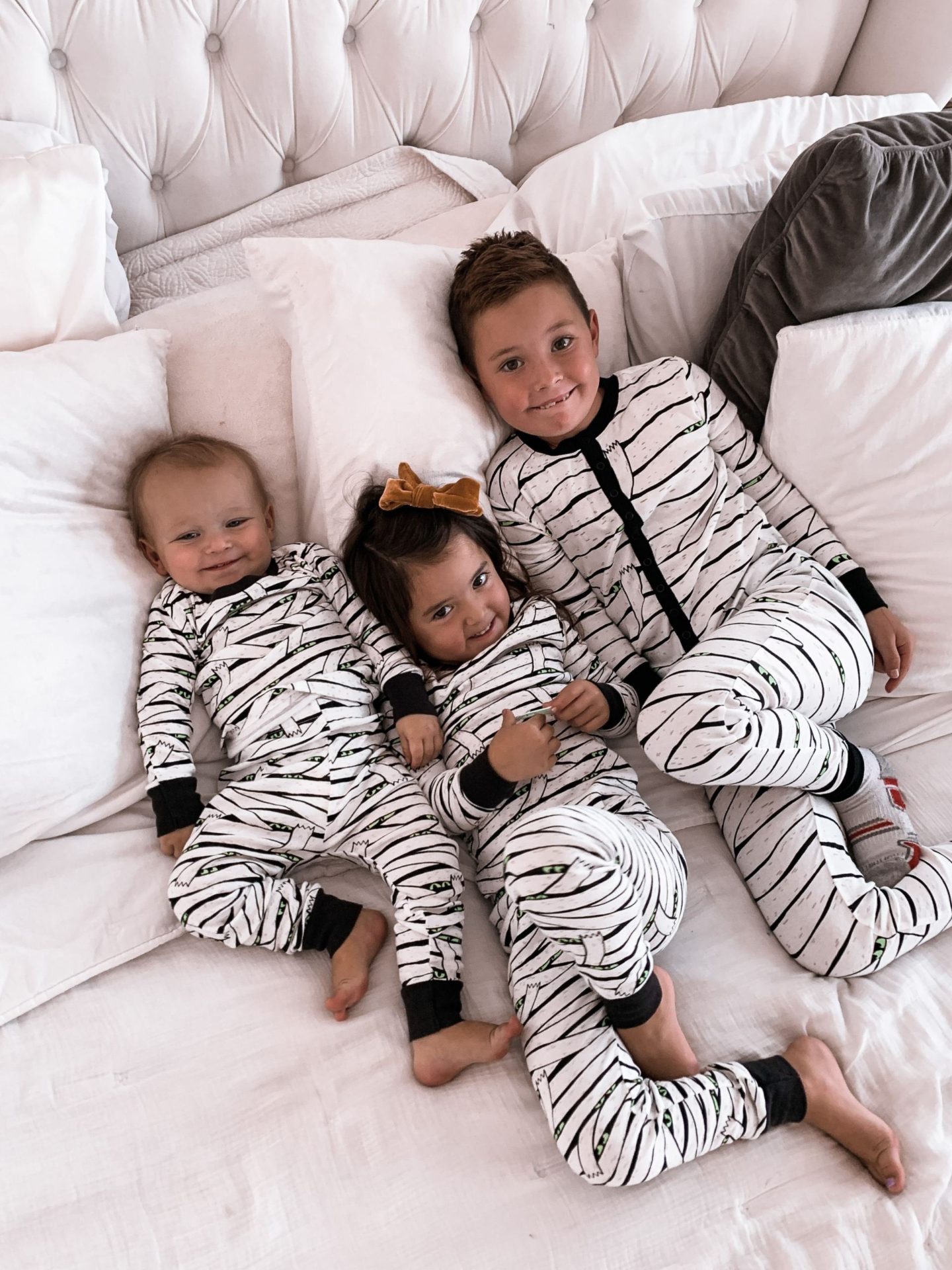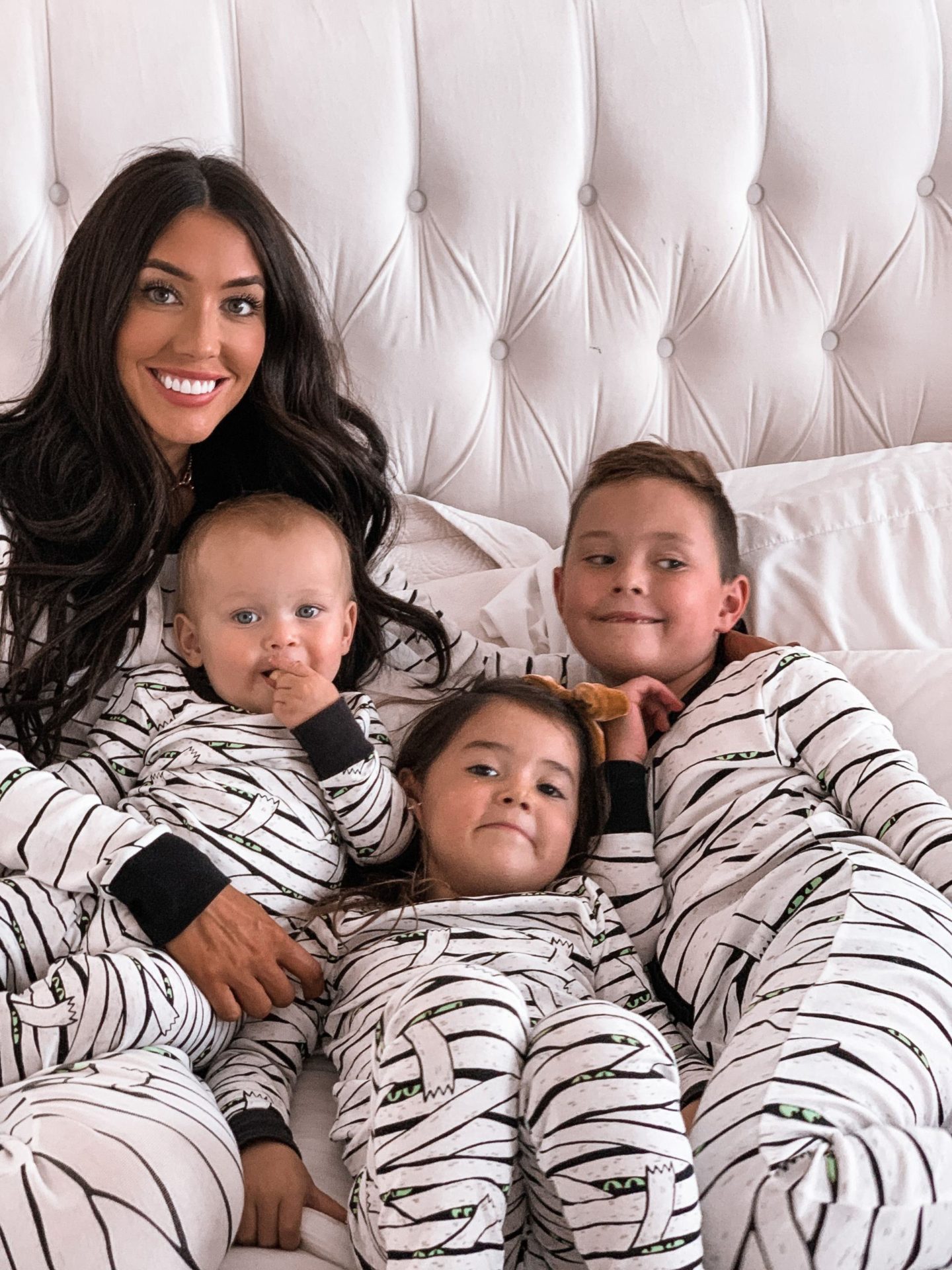 Decorate for Fall
If you know me, you know how much I love decorating for fall. The kids love to help, too!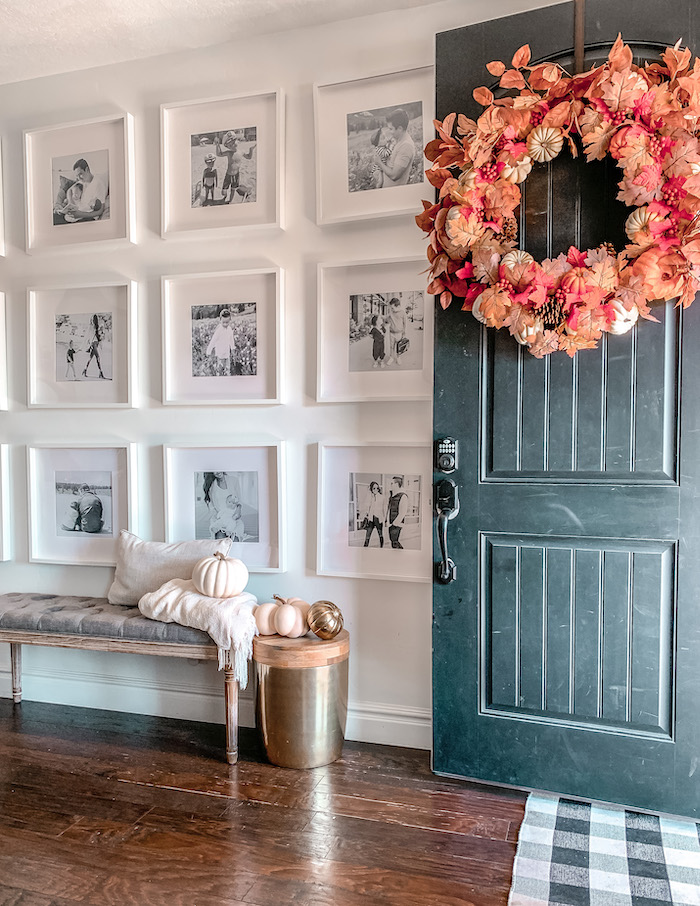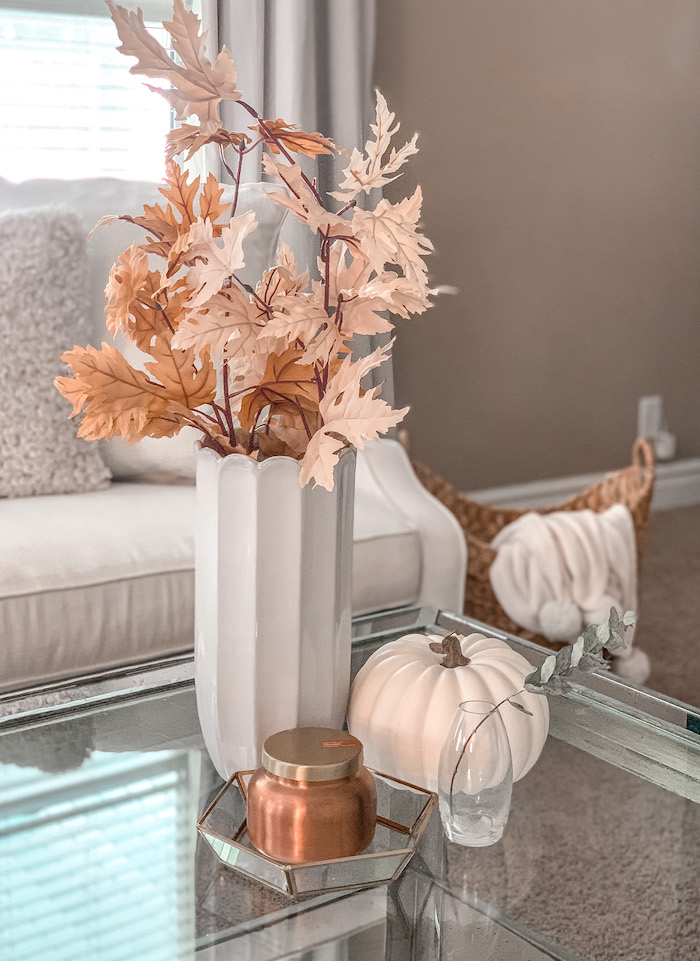 Paint Pumpkins
This is the kiddos favorite! Such a fun activity for Saturdays at home!
Halloween Movie Night
Movie night! Pick a Friday night, to have movie night with the kiddos to watch a Halloween movie! We snuggle up in bed in our Halloween jammies while eating all the snacks.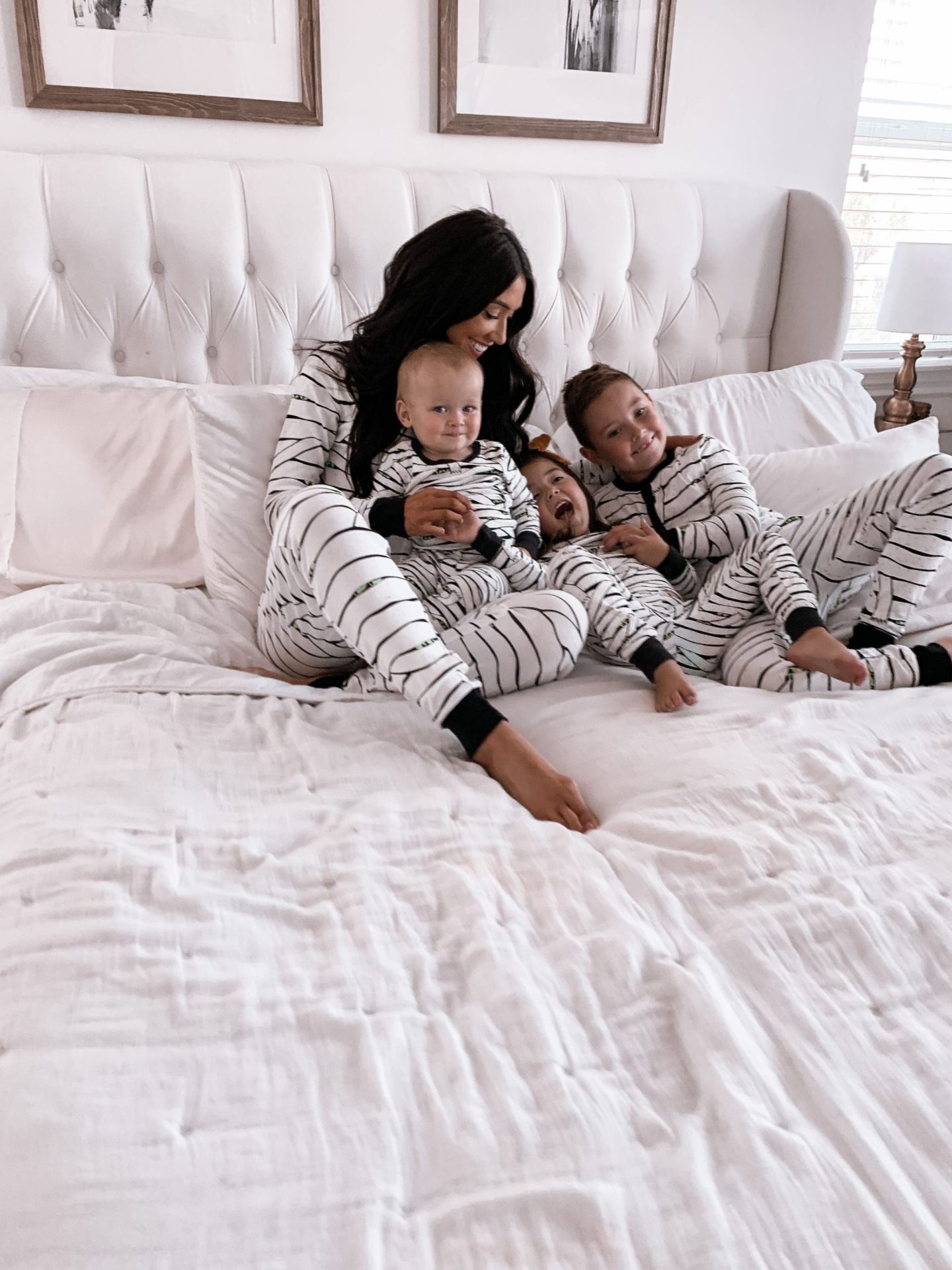 Make Chili
A cozy, fall night calls for chili night. One of our favorites dinners for a fall night.
Visit a Pumpkin Patch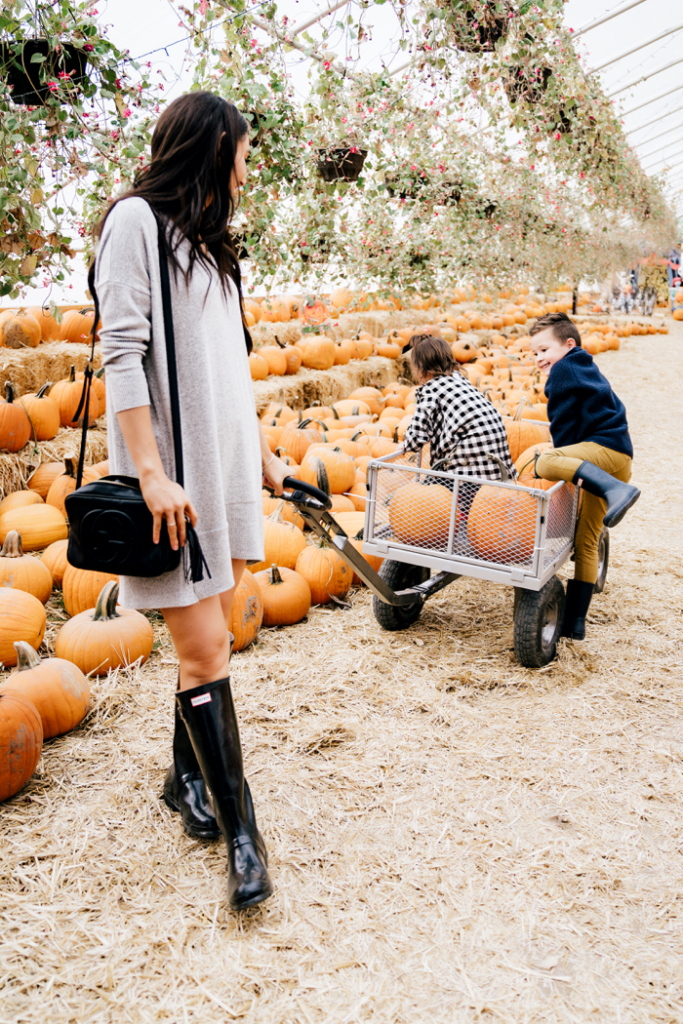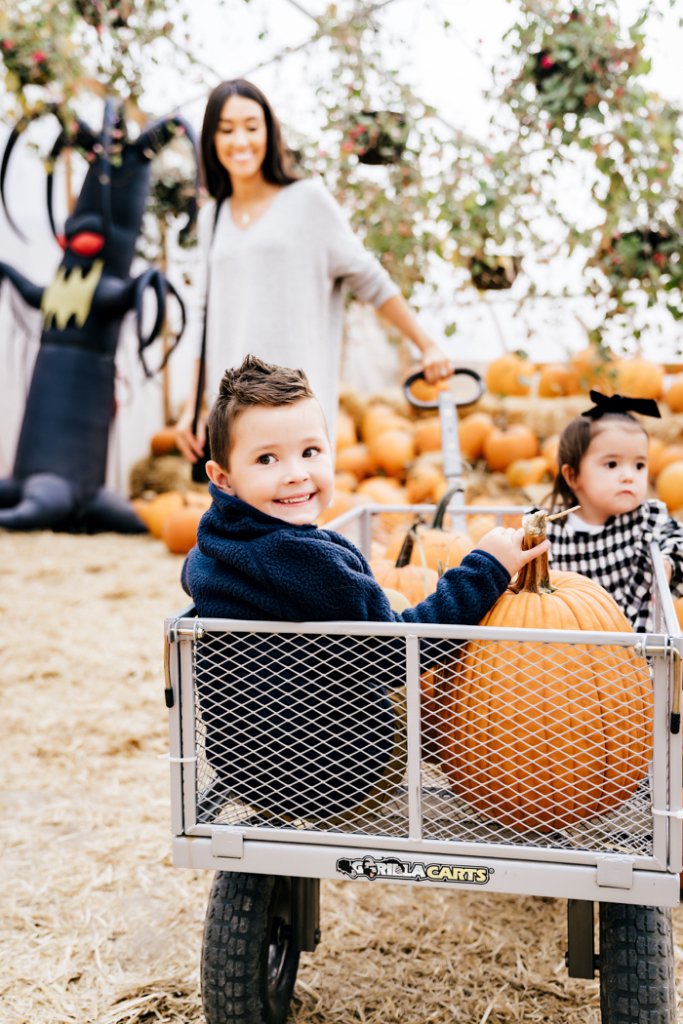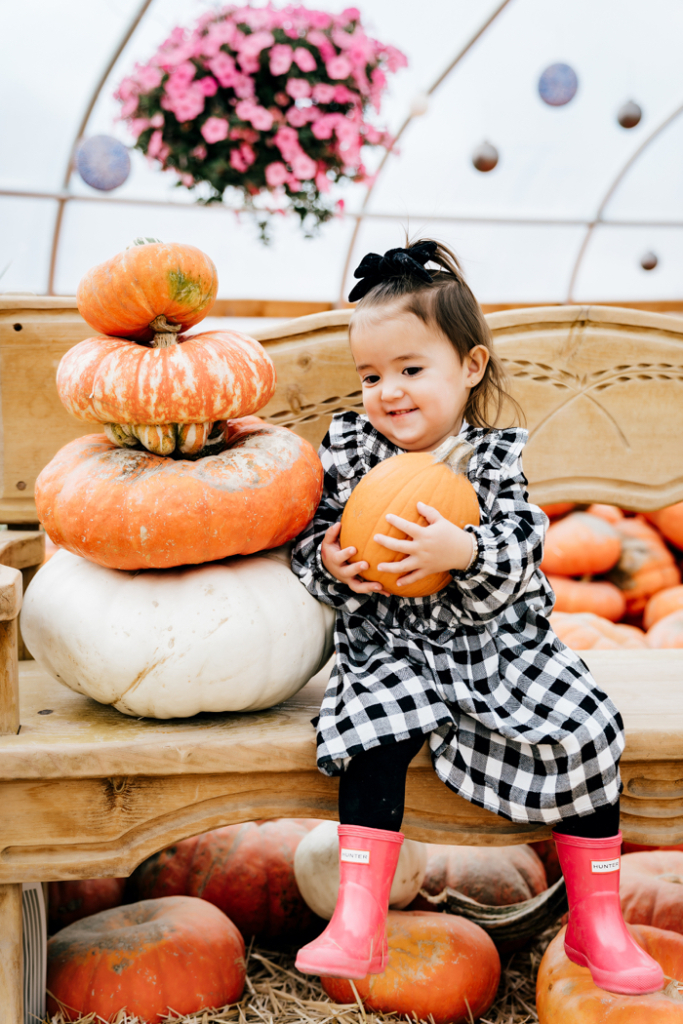 Go Apple Picking
Homemade Apple Cider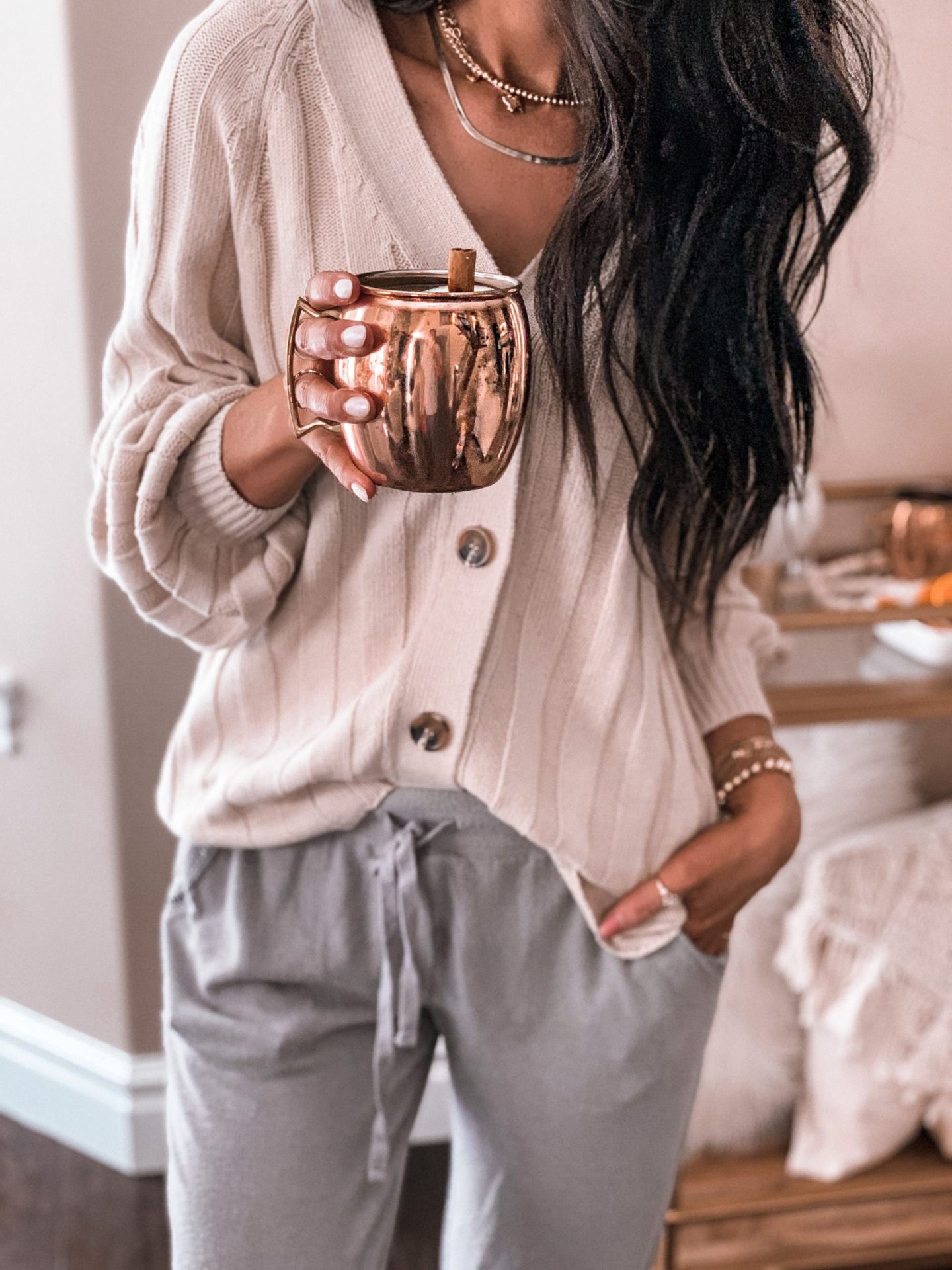 Halloween Costumes
Make S'mores
Read Halloween Books each night
Every year, I set out Halloween books for the kids and I to read each night for the month of October!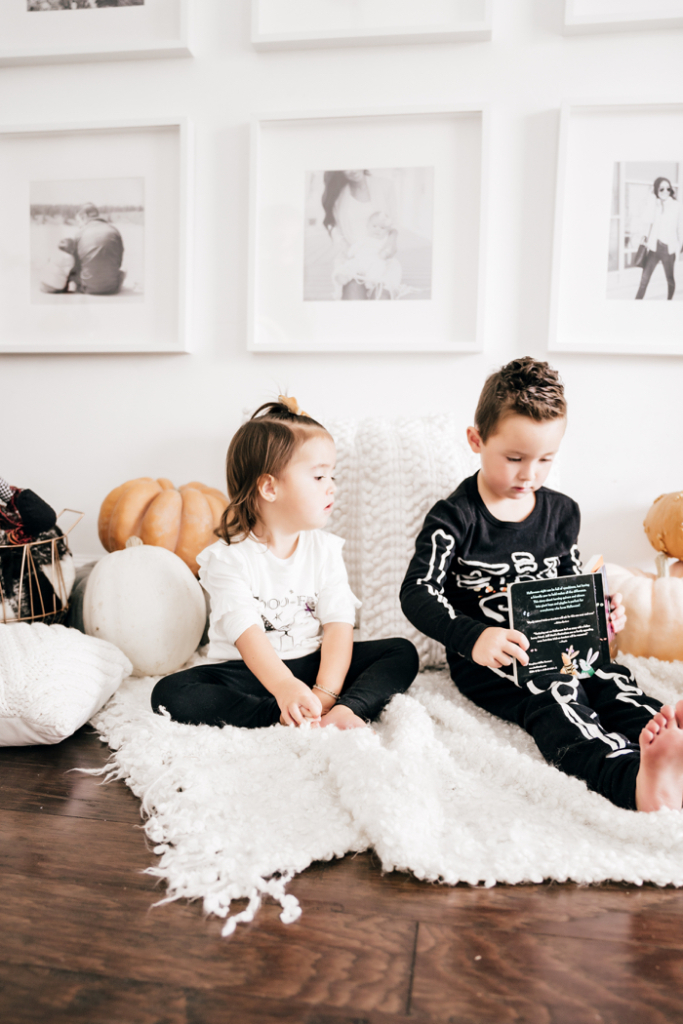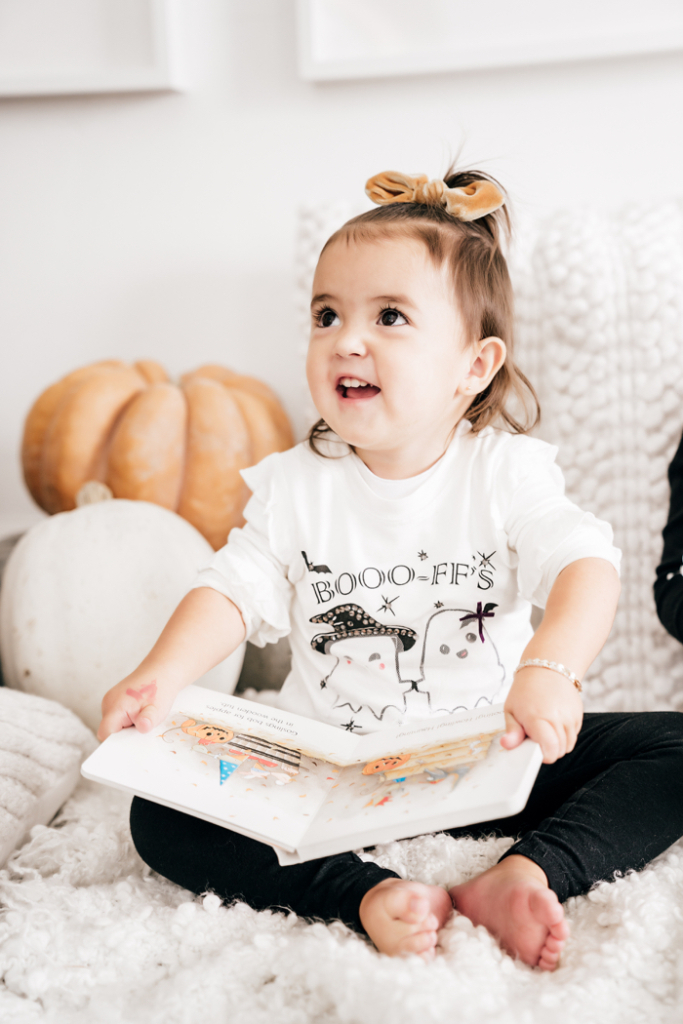 Roast Pumpkin Seeds
Play in the Leaves

Halloween jammies

Home Decor featured

Halloween Books