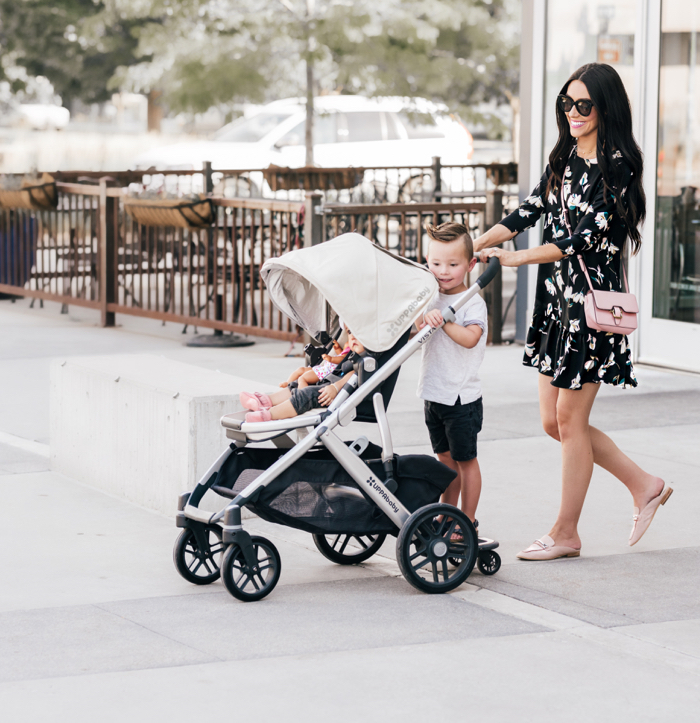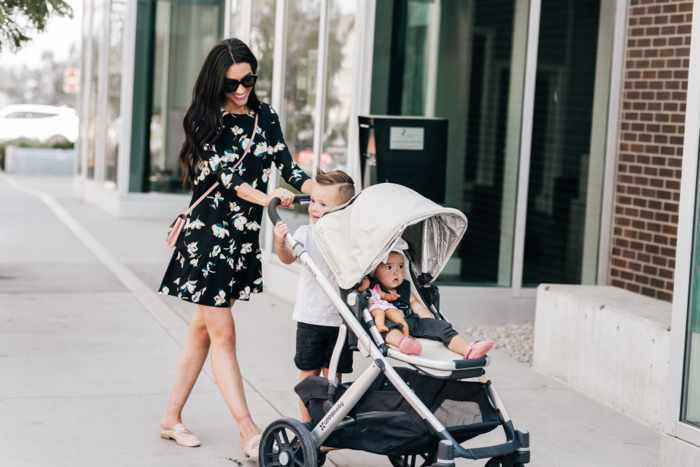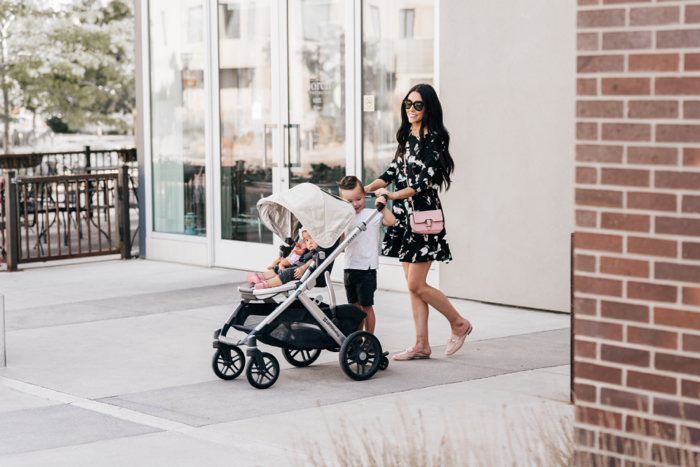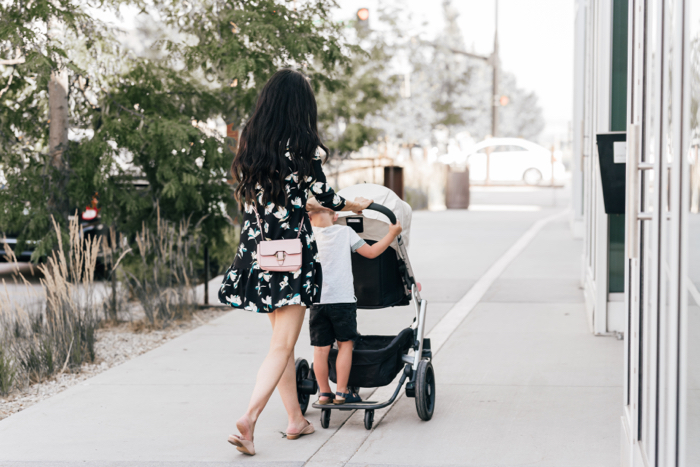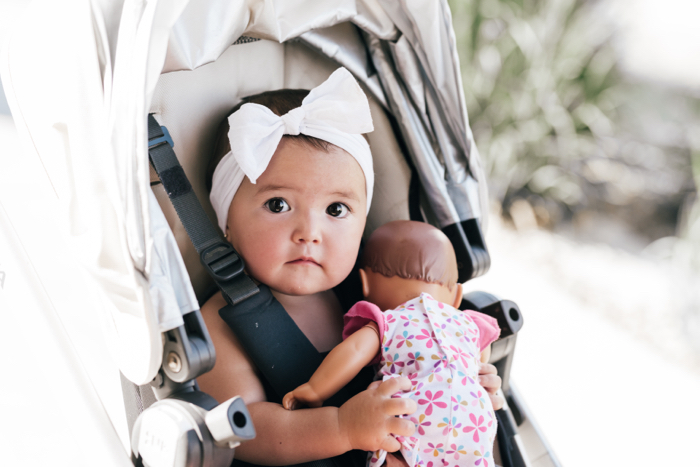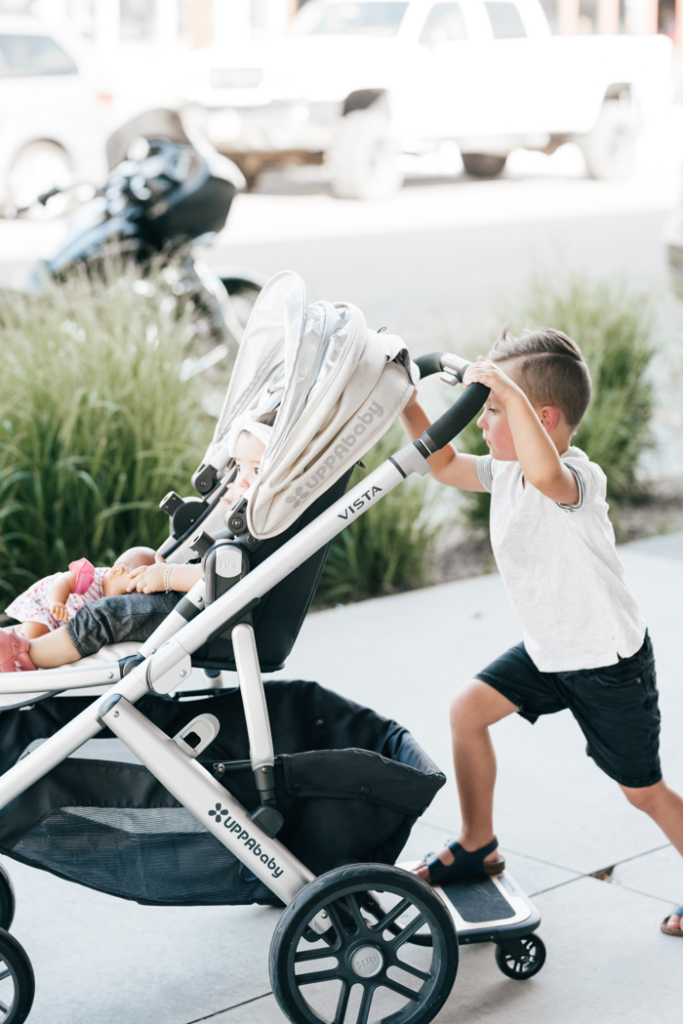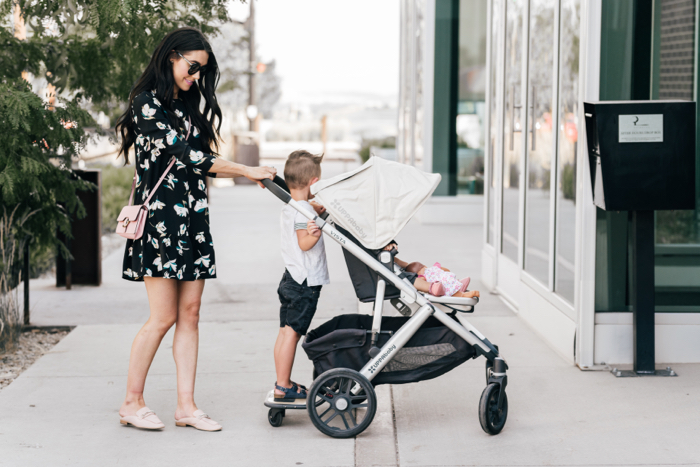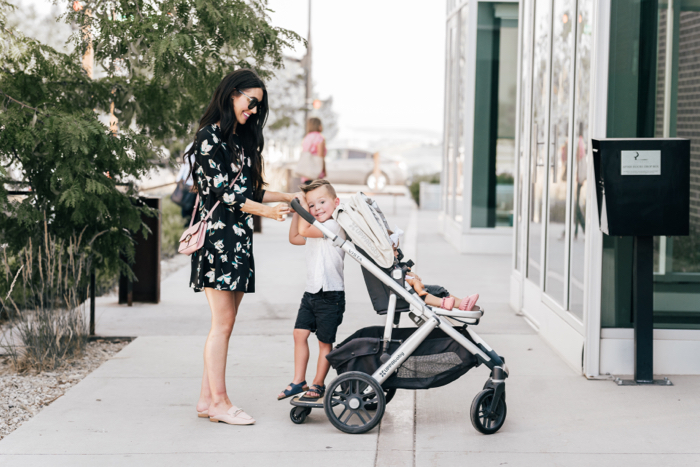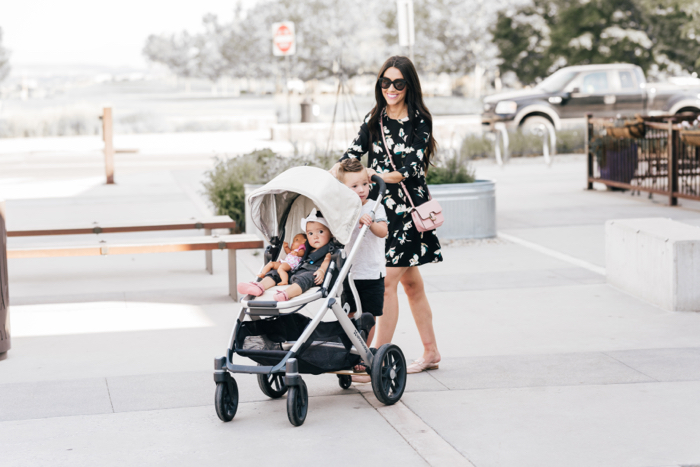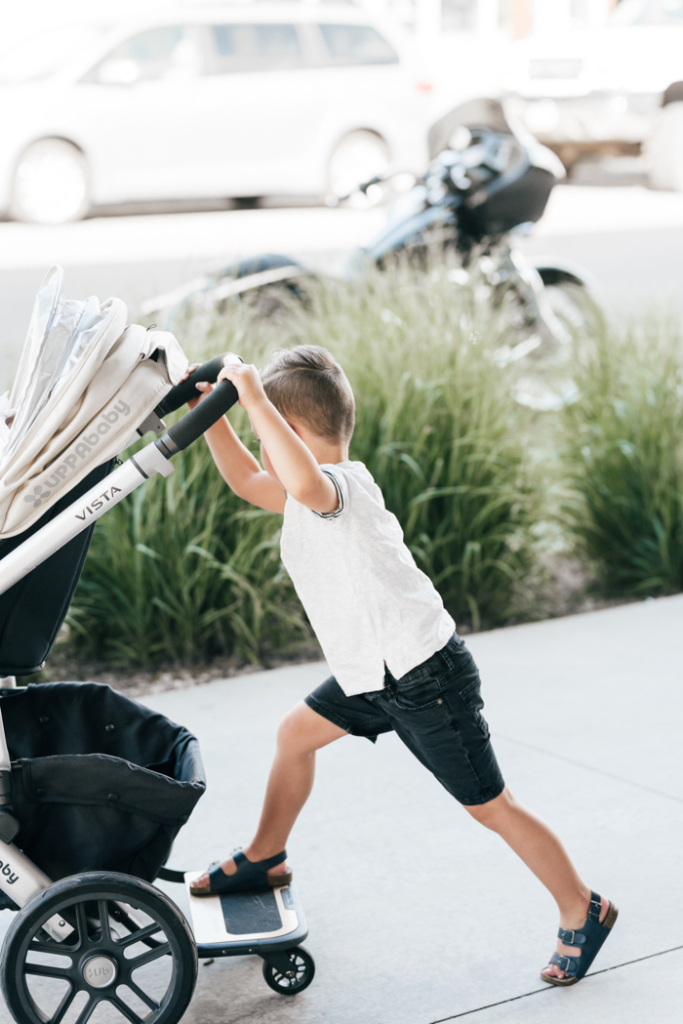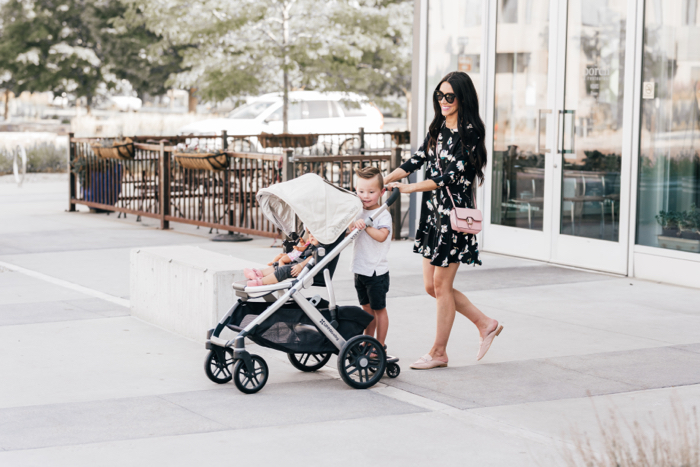 I am so excited to be able to partner with eBay and share with you all the amazing baby deals they have on their website! eBay makes online shopping a breeze, especially when you're looking for items that are reasonably priced! And I am all about finding the best deals for my kids! We go through kids clothes fast over here since they are always on the go and getting into things! I like to shop for items that are versatile and can be used for both of my babies. eBay has a huge selection of baby items that can be used for all your little babes!
We have loved our Uppababy double stroller! It has been a lifesaver for me with the transition from one baby to two! We love to get out of the house and go to the park as often as we can, this stroller is perfect to pack both the kids in! It also has attachments that are sold separately like the ride along board which is Mason's favorite! If you're looking for a great deal and wanting your items fast, the "buy it now" option is the best!! It means that there is zero waiting or bidding, so you can purchase your items right away and get them quick!
If you're looking for new or used baby items, eBay has the best selection of both! Over 81% of all the items sold on eBay are actually new and 69% of items ship for free! Also, if you're not in love with the items you selected, eBay has a great money back guarantee! Who doesn't love that?!
Some other baby items we've loved throughout the years are the 4moms Mamaroo which is ideal for newborn babies to sway them to sleep, the Baby Nasal Aspirator from Frida (lifesaver, when your baby is congested), the Medela breast pumps and accessories is amazing for first time moms to make breastfeeding a breeze, the Ultrasonic Cool Mist Humidifier and the Ergobaby carrier is the best for when you want to take your baby on walks and want to keep them close!
I have loved shopping on eBay for myself and my babies! Next time you're looking for something for your babies, make sure to head to eBay for the best deals!


SaveSave