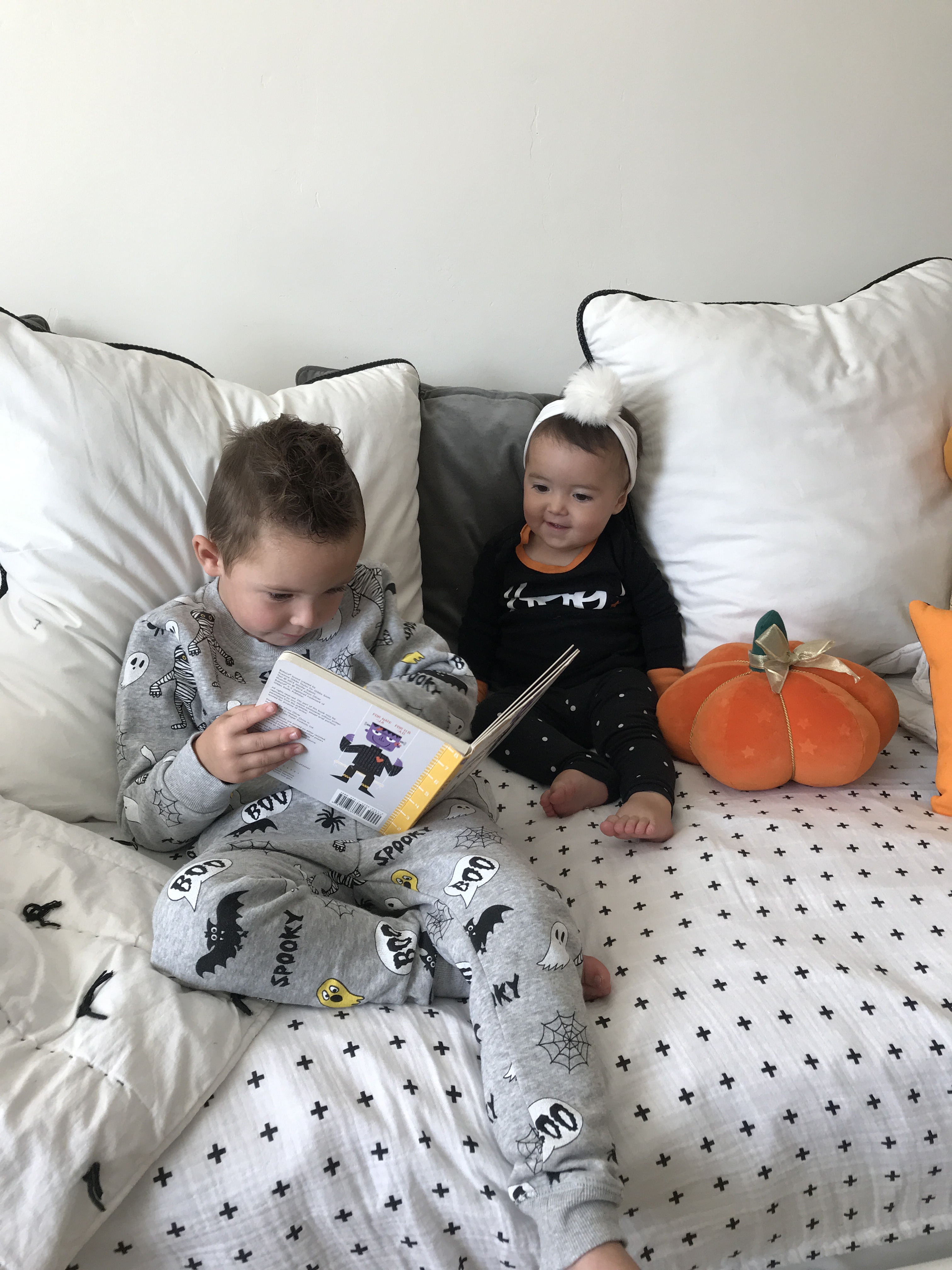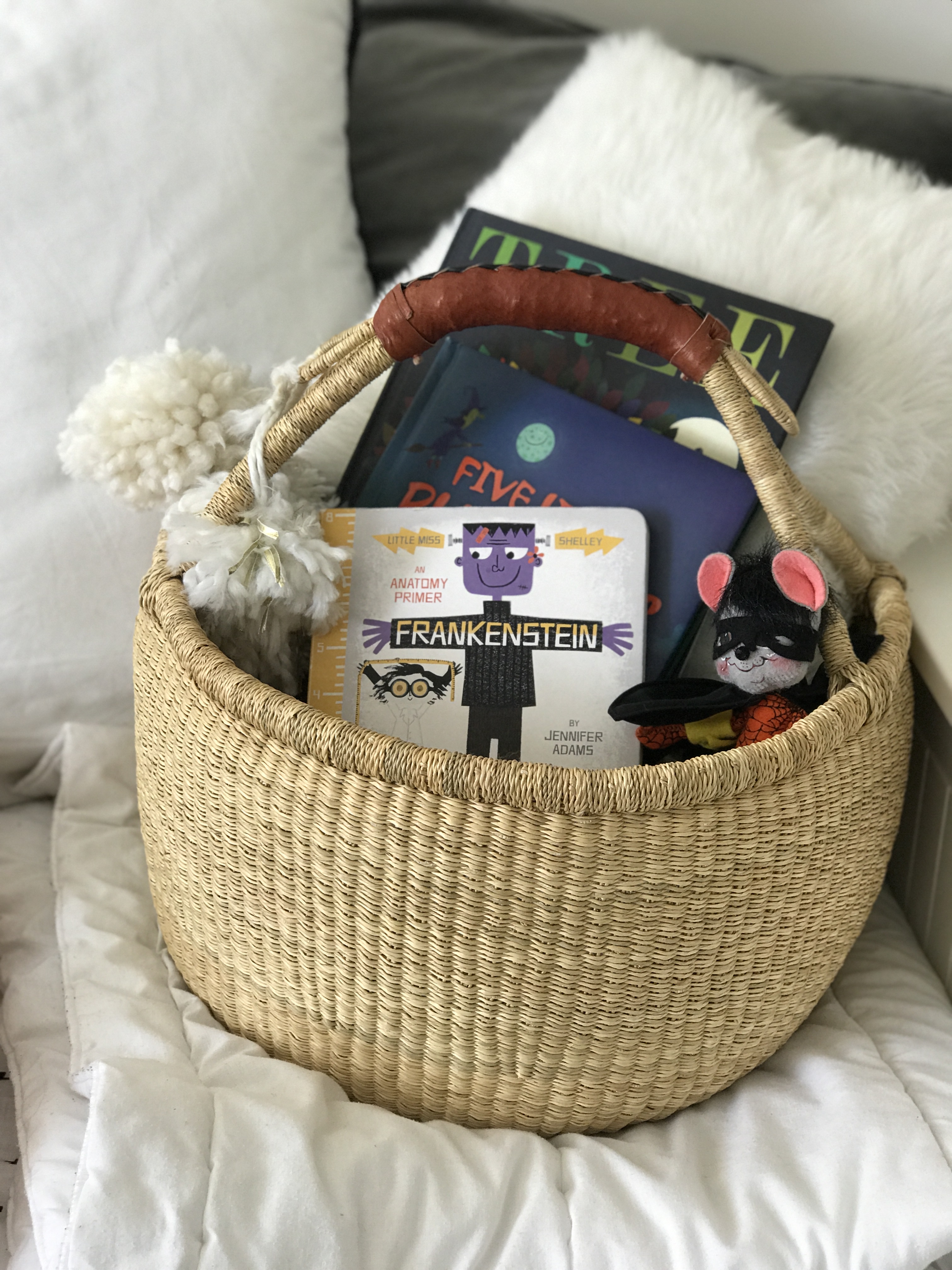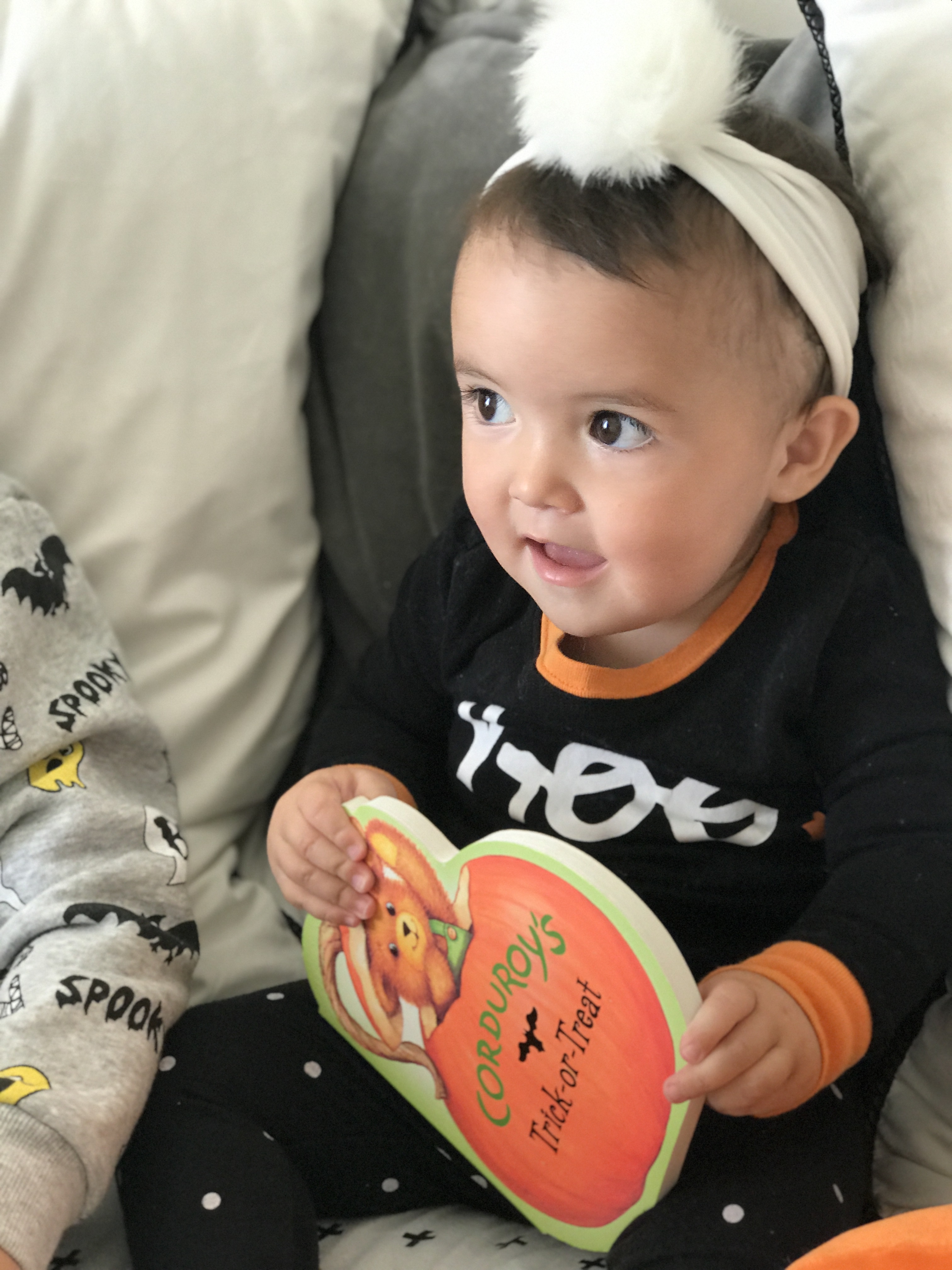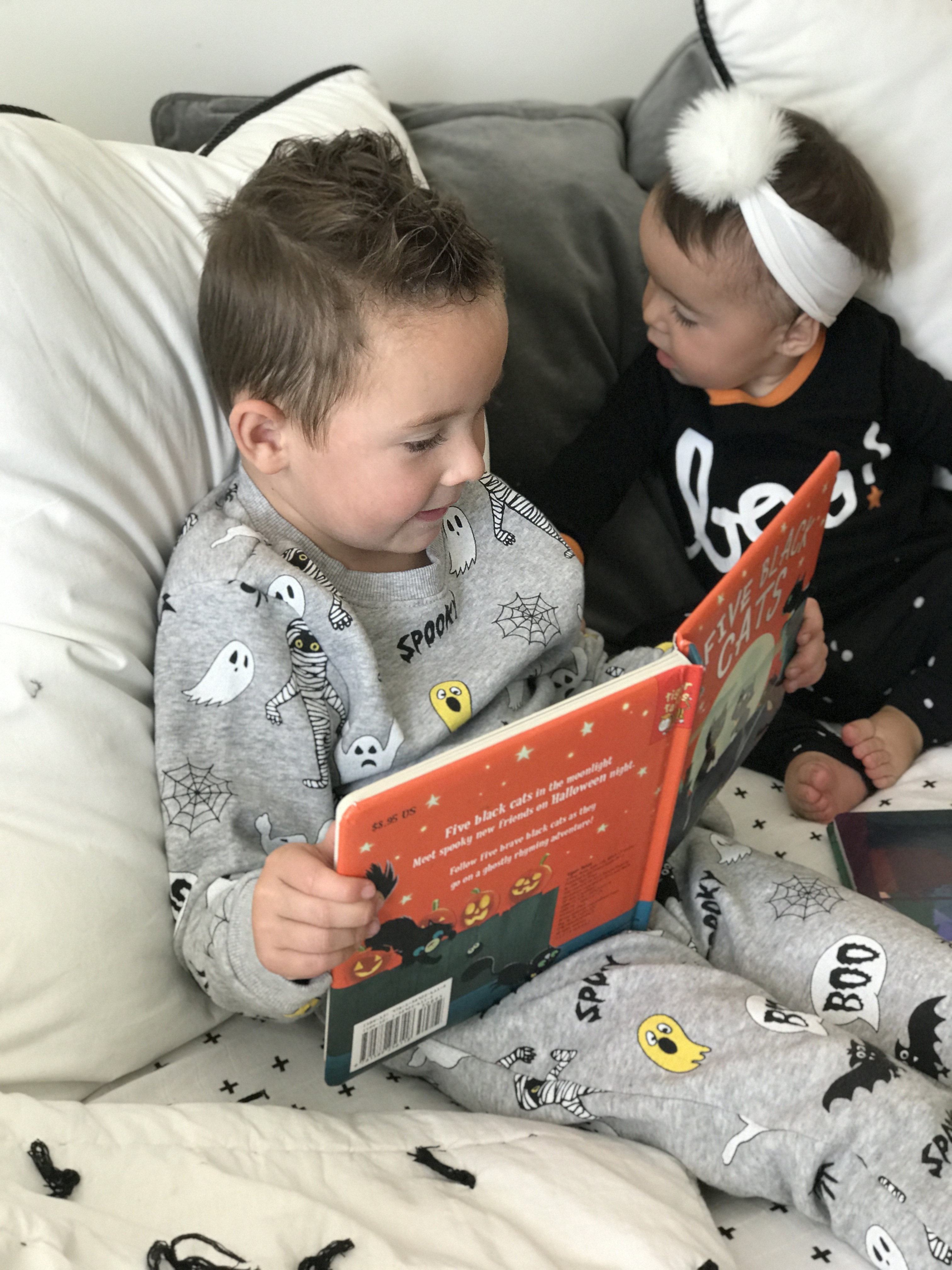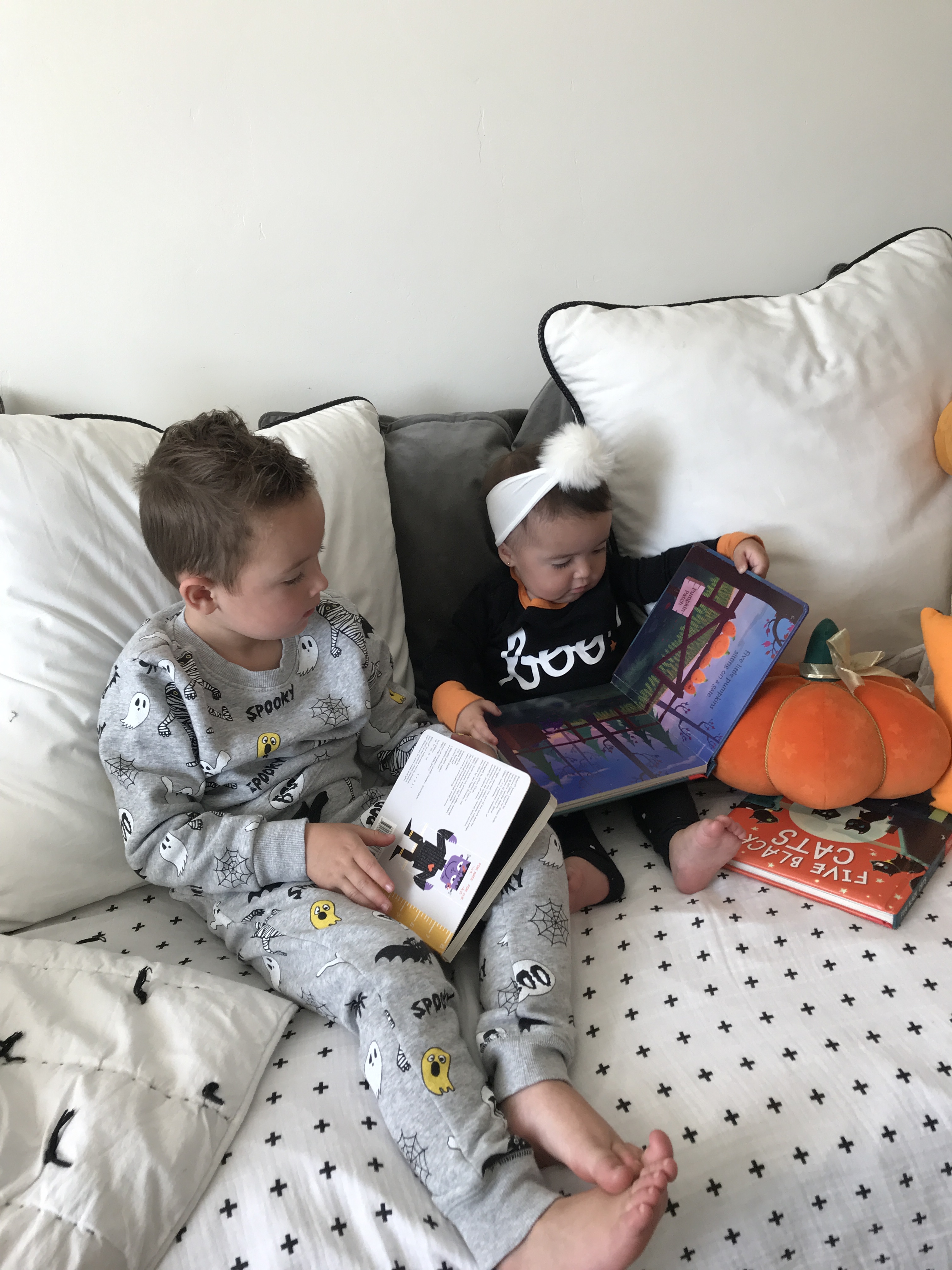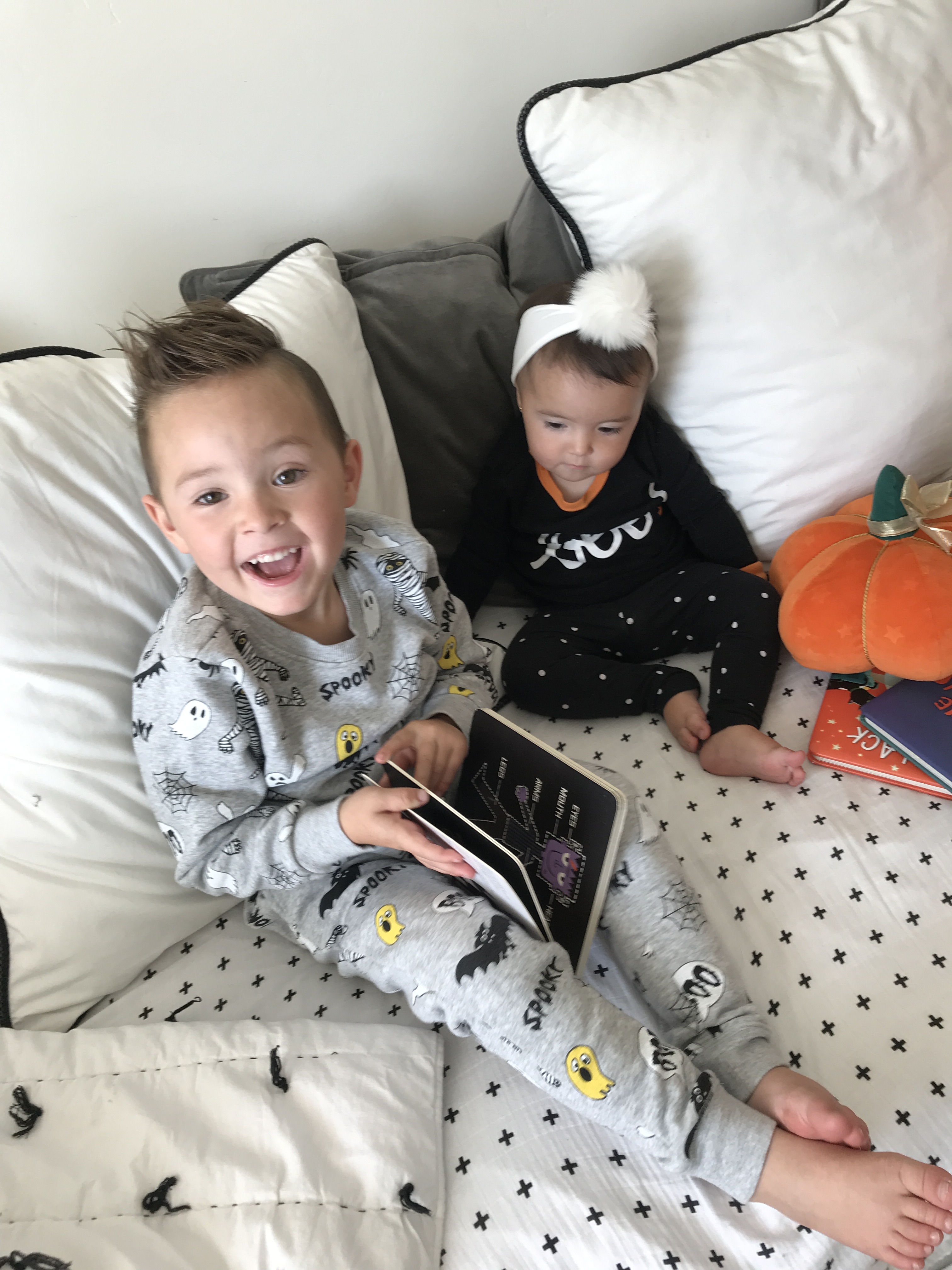 Gearing up for Halloween
There is something so exciting about the fall season! The leaves being to change, the weather gets a little cooler and I swear everyone is just a little happier. I love driving down the street and seeing  pumpkin patch around every corner. I seriously LOVE the holidays and the joy they bring into our home! My babies love to help mom decorate and bake some of our favorite holiday treats! My family and I have some holiday traditions that are super fun. I excited to share them with you all! We love to bake at our house and sugar cookies are always one of our holiday go to's as well making chili! (I have attached the recipe at the end of the post). I try my best to make the holidays as special and meaningful as I can for my babies. I like to find activities that we can all do as a family! I am still trying to think of a halloween costume for myself, I haven't had much luck finding on yet! But I did put gather together some super cute and simple halloween sweatshirts and outfits that can totally double as a costume and a regular outfit!
We love to spend time decorating our house and of course Mason and Monroe love to run around in their halloween pjs! It is the only way to keep them out of their costumes! The little wicker basket I have is one of our favorite things. Mason and Roey always know to find the basket when they want tor had their books. It is a fun tradition we have where we take the time to gather together the books they love and put them all in the basket! It is a great way to get the babies to read and also to spend time with each other! I love being able to have those quiet moments with my babies and watch them giggle and laugh together as they look through the books! Monroe doesn't quite know what all the words mean yet but all she cares about is being by her brother, all the time!!




FALL BUCKET LIST 
I always love making a list of things to do throughout the each holiday and making a "Bucket List" always helps! I have listed our top favorite things to do that you guys can get some ideas from and hopefully add to yours! Enjoy! XO
VISIT A PUMPKIN PATCH 
PUMPKIN CHOCOLATE CHIP COOKIES
WATCH HOCUS POCUS (our favorite halloween movie!!)
MAKE CHILI (find below)
CARVE/PAINT PUMPKINS 
ROAST PUMPKIN SEEDS 
CARMEL APPLE CIDER 
HALLOWEEN COSTUME 
THE GREAT PUMPKIN GIFT 
DECORATE FOR HALLOWEEN/FALL
Chili Recipe YUMMIEST EVER!
1 large can of Kidney beans or Chili beans
1 large can of Tomato Sauce
1 large can diced tomatoes
1 package hot sausage
1 package chili seasoning
You can double the recipe!!
Directions/Tips: Brown and drain sausage and add all other ingredients together! I usually use my crockpot and throw everything in at once! Also, it shouldn't take longer than a few 1-2 hours for everything to cook together, once you have already cooked the sausage! Of course, you can add as many spices as you'd like! I add a good amount of salt and pepper on top of the chili seasoning! We also love to put our chili in bread bowls!! You can find them at almost any grocery store, especially during this time of year. And of course, you cannot forget all of the fixings you put on your chili! Some of our favorites are sour cream, chopped green onion, and cheese (tons of cheese!)
Last years halloween blog post
What are some of your families favorite ways to celebrate the fall holidays?! I love to hear what you all have to say and learn about fun traditions that every has. For me, it seems like the holidays go by faster and faster every year! I try to take the time to make them extra special so that we can slow down for a little bit and appreciate the moment! As always, please message me or comment with any questions you have! I love hearing from you! XO