Happy September! I can't believe it's already September, and we are already having 70 degree weather here in Utah. The perfect way to ring in the fall season is… Halloween jammies! Getting the kids, holiday jammies, is one of our favorite holiday traditions in our household!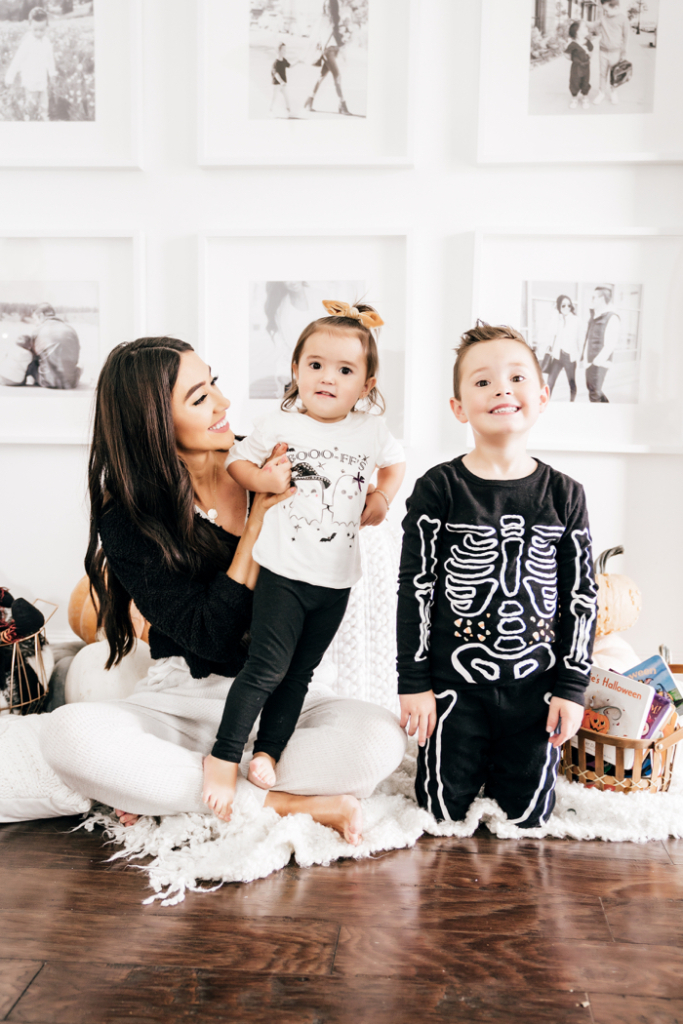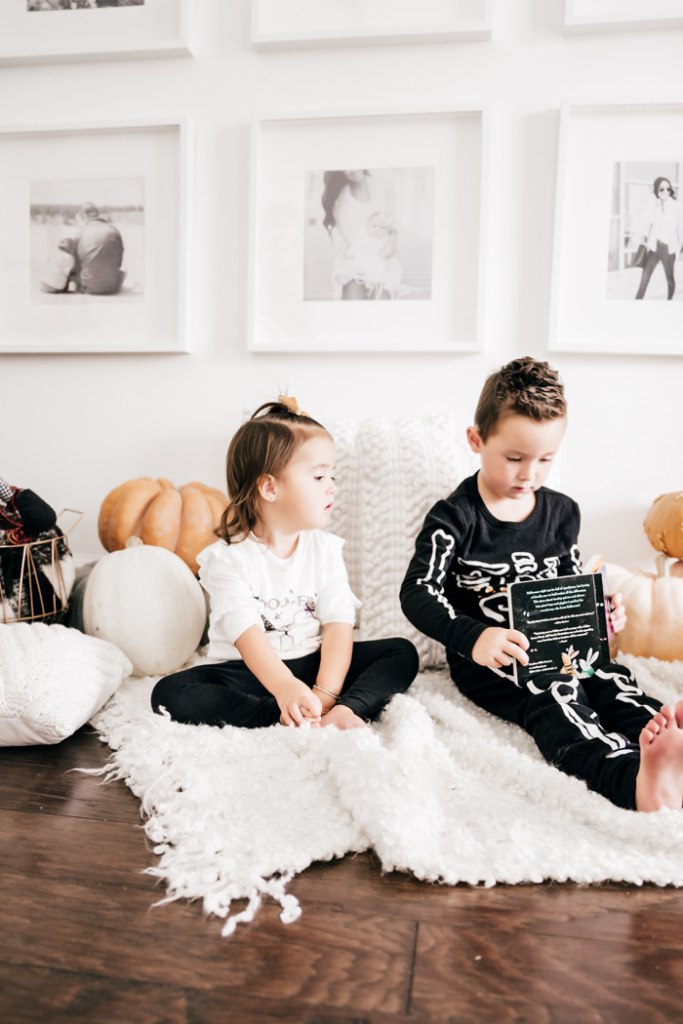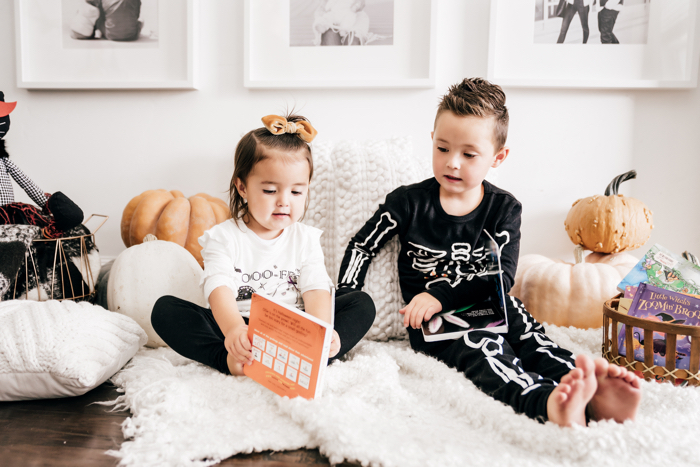 We love to cuddle around out house and my kids love to read their books together! I have a basket that I keep by our fireplace and fill with holiday books for the given holiday! Right now it is filled with Fall/Halloween books and the kids absolutely love it. It's something they feel like is their own, and they are constantly digging in and giggling away! The trick it changing out the books. So when it is Halloween, I put Halloween books in, Thanksgiving I do Thanksgiving Books, for Christmas I put Christmas Books in. You guys get the idea. Once the holiday is over I pack them up with the decorations and don't bring them out until the next year again. This makes the books more of a novelty and the kids don't get sick of them. I have linked some of their favorites below!
Halloween books: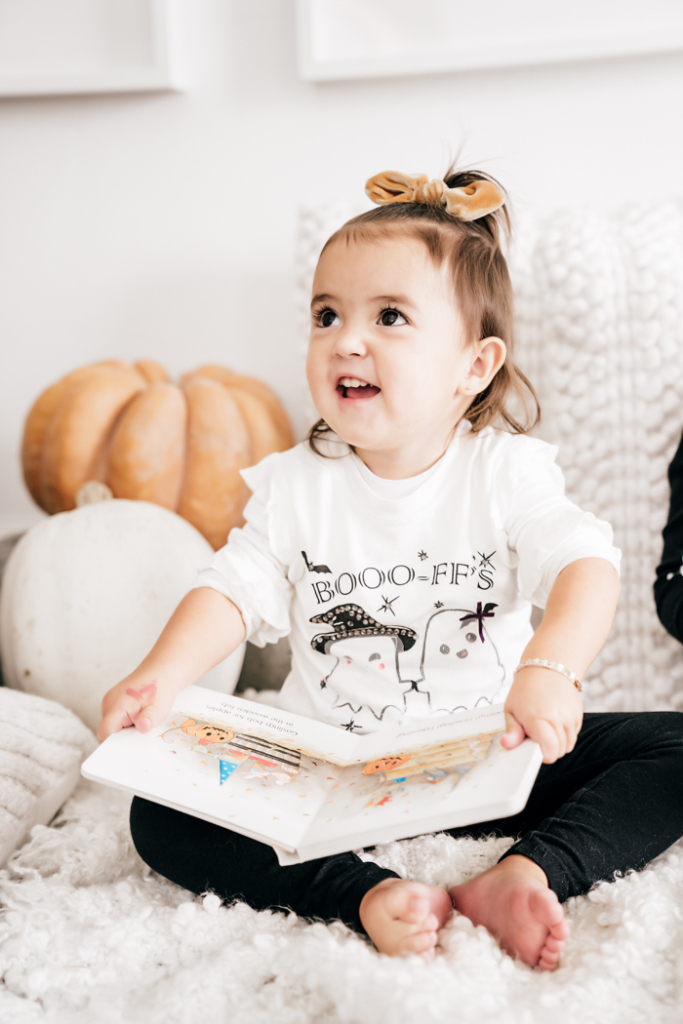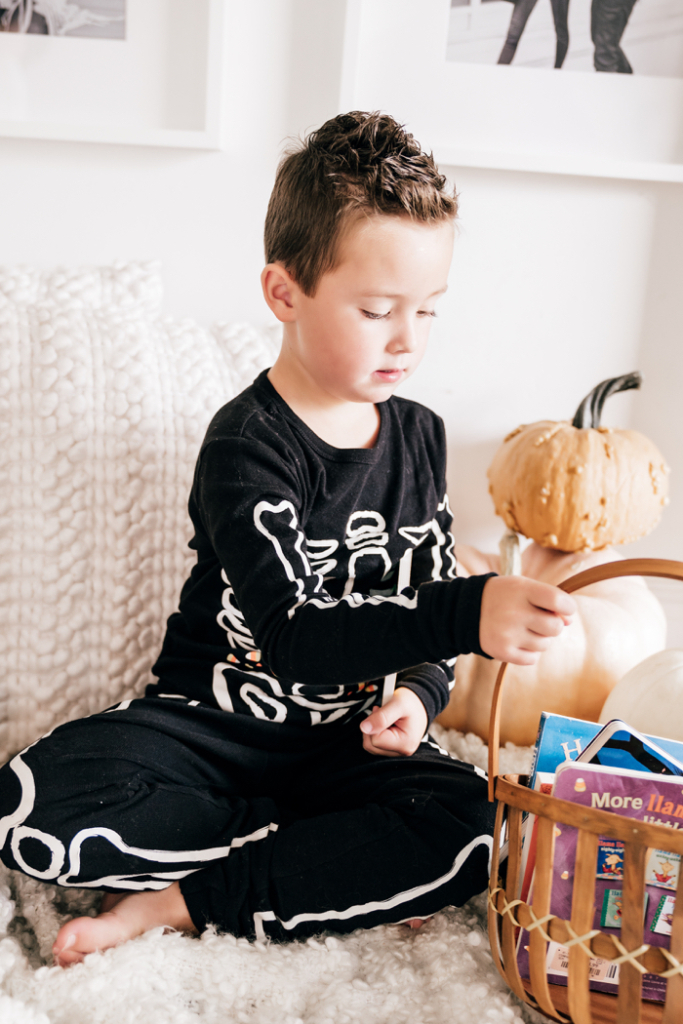 Like I said, we are big fans of Halloween PJ's over here! There are few things more scrumptious than cuddling a baby fresh out of the bath in holiday jammies while reading a book! That screams childhood to me! I have linked some of our favorite jammies for my kiddos! I would get your hands on these jammies quick. Usually, holiday pjs sell out fast! PS I always size up in jammies for the kids!

PJs:

Decor: