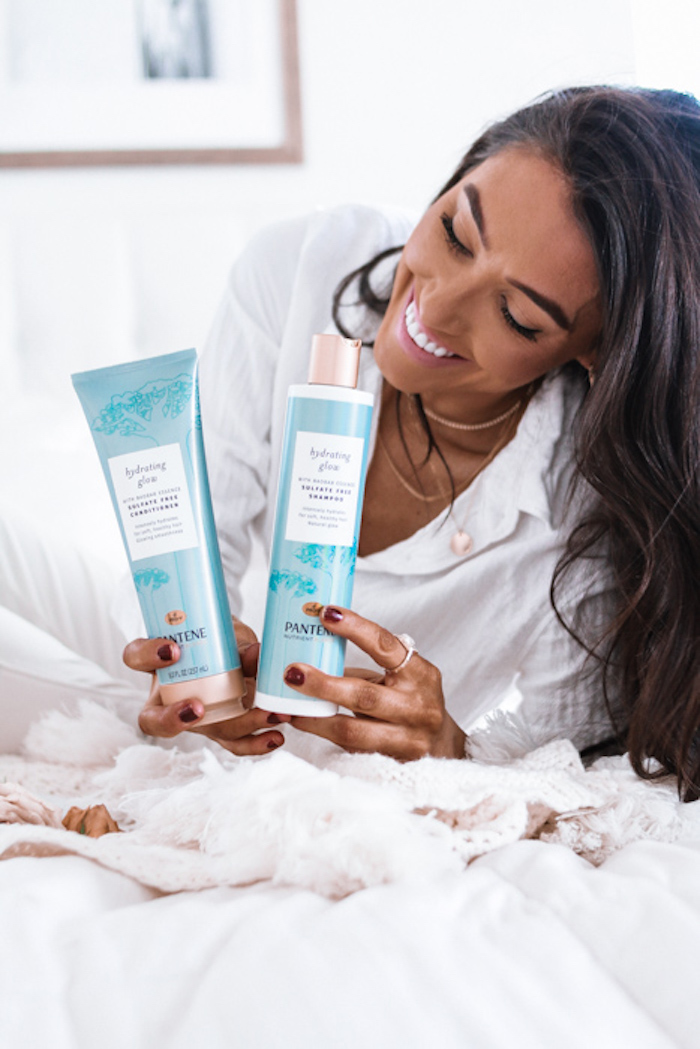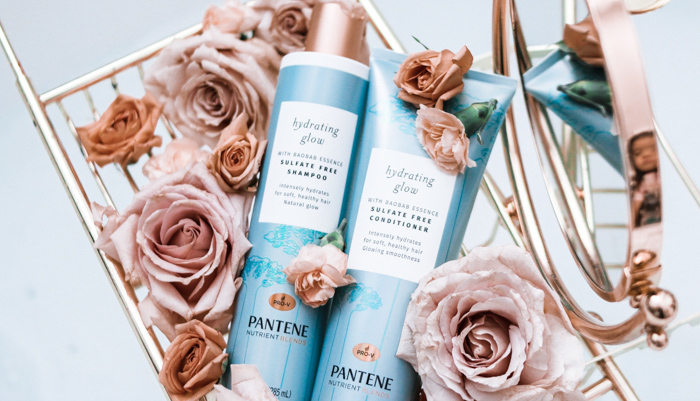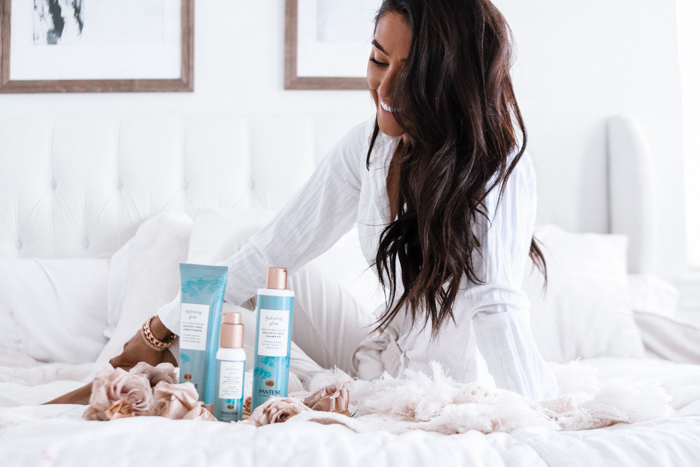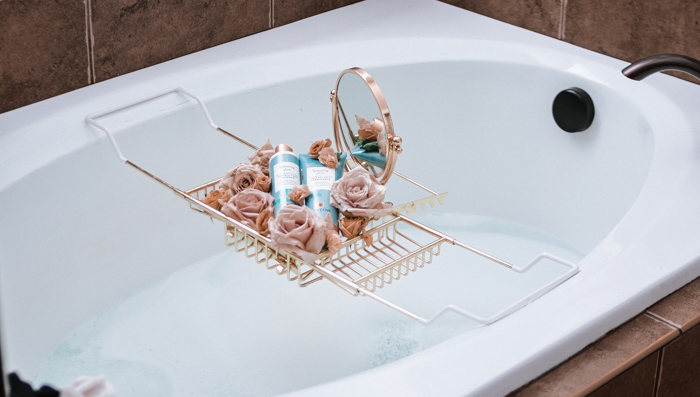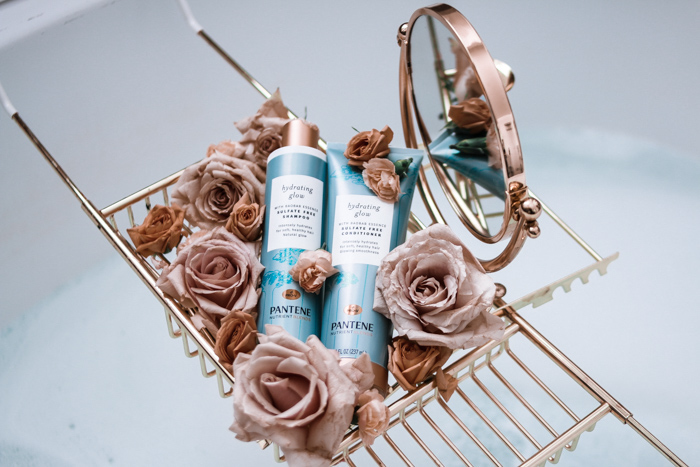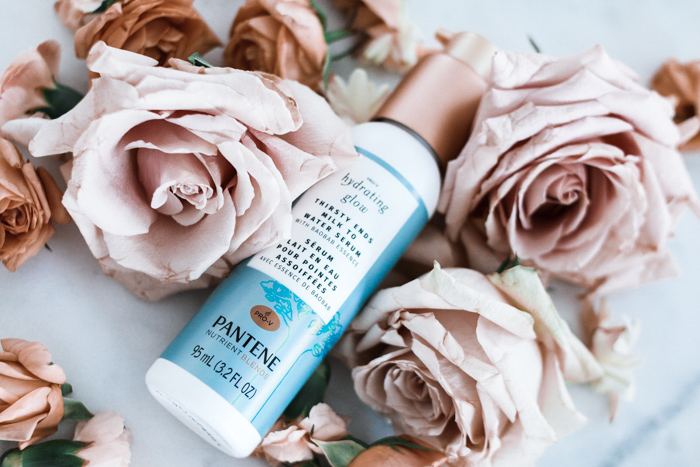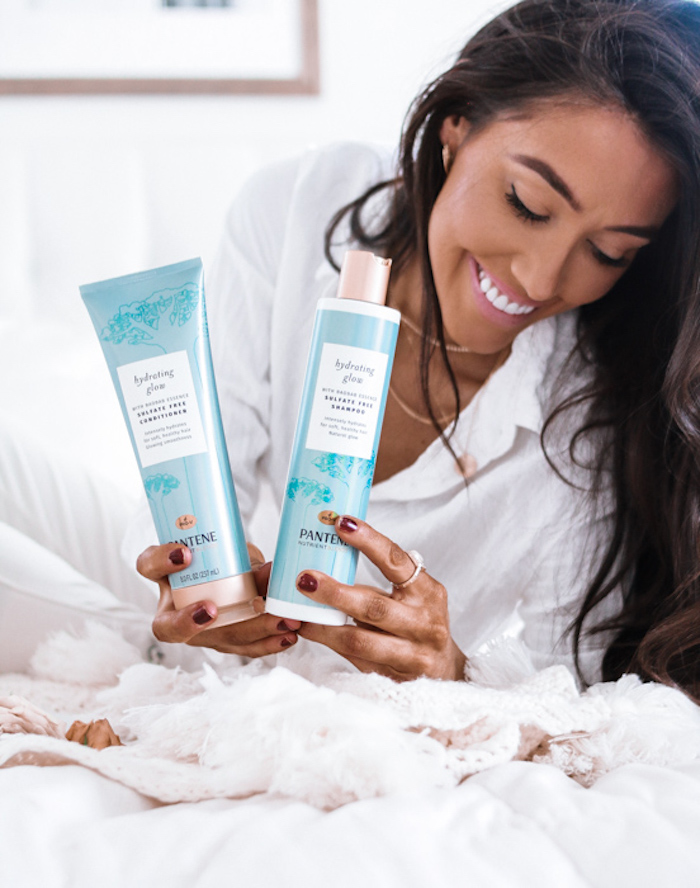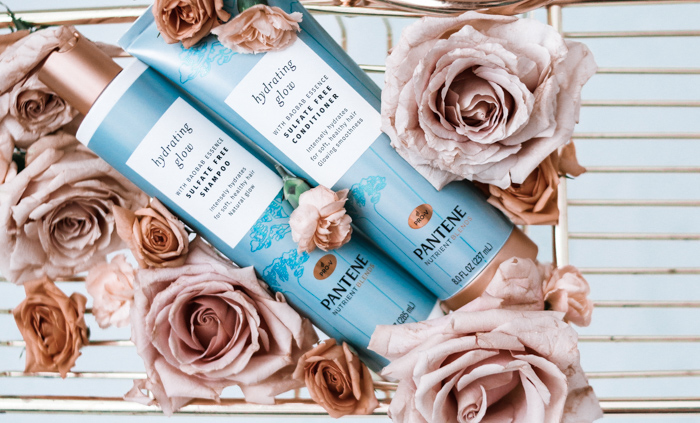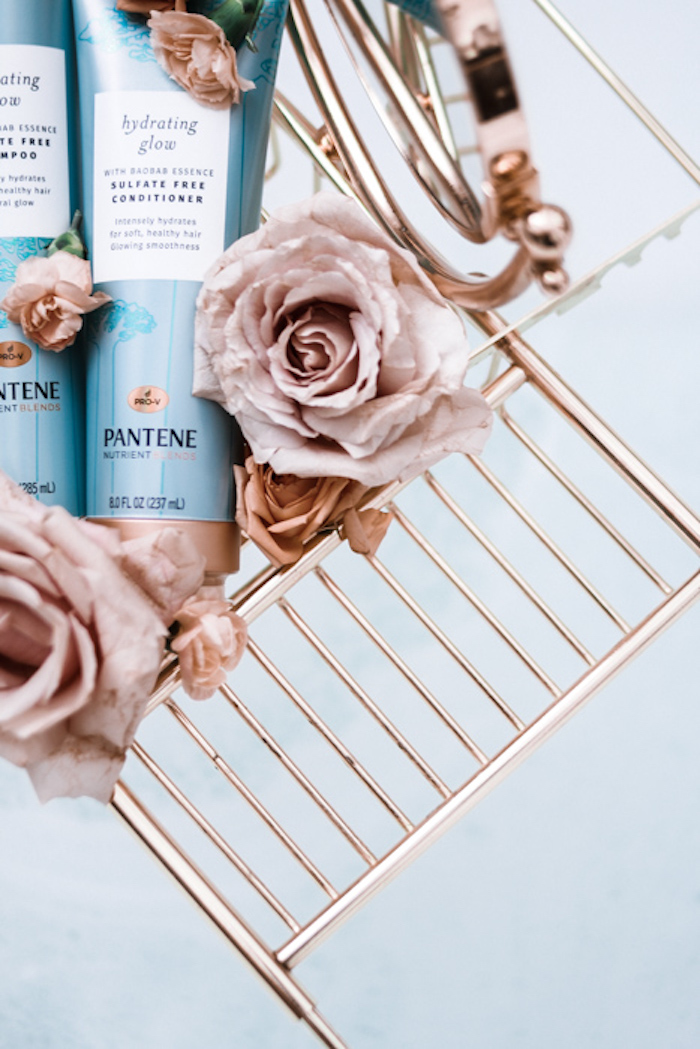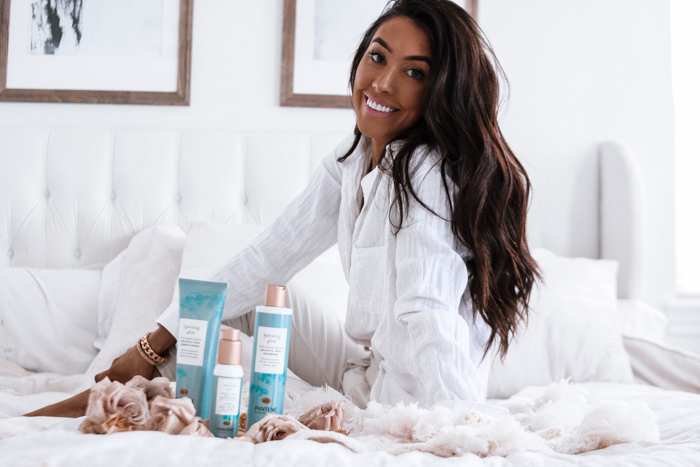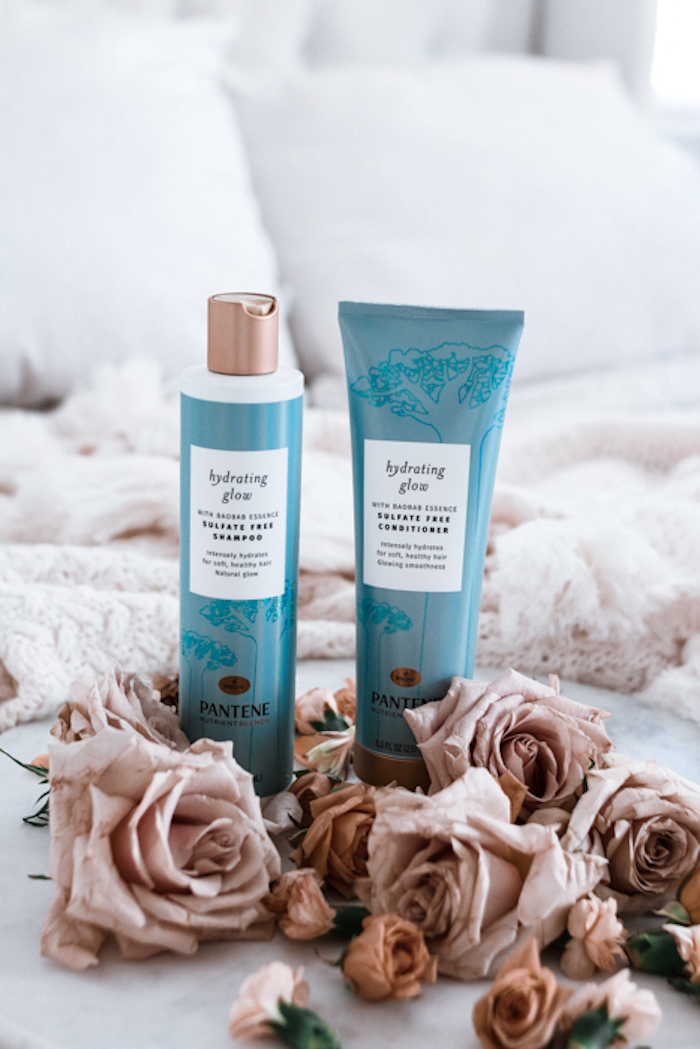 Let's be honest, you can't have a bad day when you're having a good hair day right? You all know I've been using Pantene since high school (that's a long time) and it's THE best! Hair questions are some of the questions I  get the most often and I'm always referring Pantene products. So many of you guys message me back saying you're a raving fan and obsessed! If you haven't tried them yet, what are you waiting for? 
I  was at Target a couple weeks ago and my sisters all use Pantene too but Brooke told me about this new hydrating shampoo + condition combo she has been using and loving. It's no secret that you go to target with 2 things on your list and end up needing help out to your car (is that just me?). So I  grabbed the ones she was raving about, the Pantene Hydrating Glow with Baobab Essence Sulfate-free Shampoo + Pantene Hydrating Glow with Baobab Essence Sulfate-free Conditioner. Guys, they are a MUST have, especially in the colder months when your hair needs some extra hydration and sheen. They leave my hair feeling so clean, lightweight, and super hydrated without weighing it down. Not to mention they smell like heaven! Target had JUST restocked the Pantene Nutrient Blends Hydrating Glow Serum which I've also heard great things about from a friend so I  grabbed it. I  usually put in my hair after the shower and I've let it towel dry a little bit. It's a milky consistency but super lightweight and just quenches my split ends. 
This is my second round of this Shampoo + Conditioner combo. Trust me if you want shinny + hydrated hair without it being weighed down this is your jam. Put it in your Target cart and thank me later. You can also put it in your pick up order (which I  do all too often). You will love it! As always let me know if you have any questions!
Thank you Target for sponsoring this post. As always all opinions are my own.